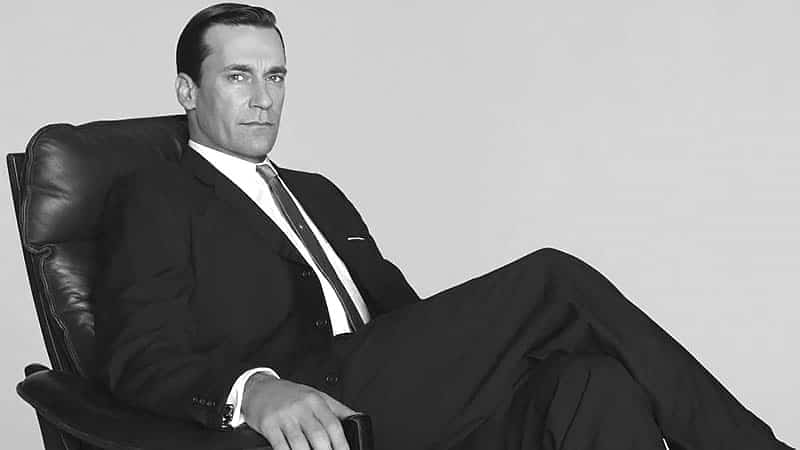 They may have taken place fifty-odd years ago, but the 1960s are still relevant today. In particular, the style and fashions of the time continue to influence the way that gents dress. From the sensational mod look to the unforgettable bohemian style, '60s fashion was bold and unique. Today, some of these key looks still hold a firm place in our sartorial hearts and pop up season after season on the runway and in stores. So, while no one's encouraging a full retro revival, embracing some quintessential '60s pieces into your wardrobe is a no-brainer. All you need to do is select the perfect style from the decade to suit your personality, and we can show you how to nail the look.
RELATED: How to Perfect the 1950s Style
60s Fashion for Men
Fashion in the 1960s was diverse and wide-ranging. Instead of just one key look, the '60s embraced several main styles that each celebrated a particular subculture. Mod, bohemian, biker, and beatnik styles were the dominant looks of the decade. As each was unique to the next, these main styles attracted different types of gents. As such, selecting a style often came down to a matter of personality and preference. Although each look was unique, they all embraced the feeling of freedom and creativity that encompassed the era. As art, culture, and music permeated the world of fashion, these individualistic and expressive styles were born.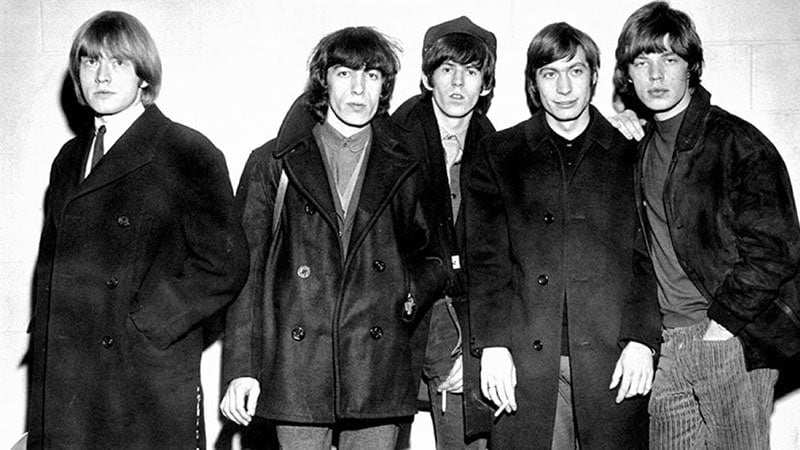 60s Mod Style
When we think back on the 1960s, the mod look inherently comes to mind. The style, which was undoubtedly one of the biggest fashion looks for the decade, was championed by the Beatles. As such, it was incredibly popular, and many fans of the band also embraced the style. Unlike many of the other famous fashion trends from the decade, the mod look was sharp and sophisticated. The style, which evolved from the iconic Teddy boy appearance of the '50s, embraced slim-fit designs with a narrow silhouette and clean lines. In particular, the mod look featured tailored suits but mixed things up with polo shirts and bright colors and patterns.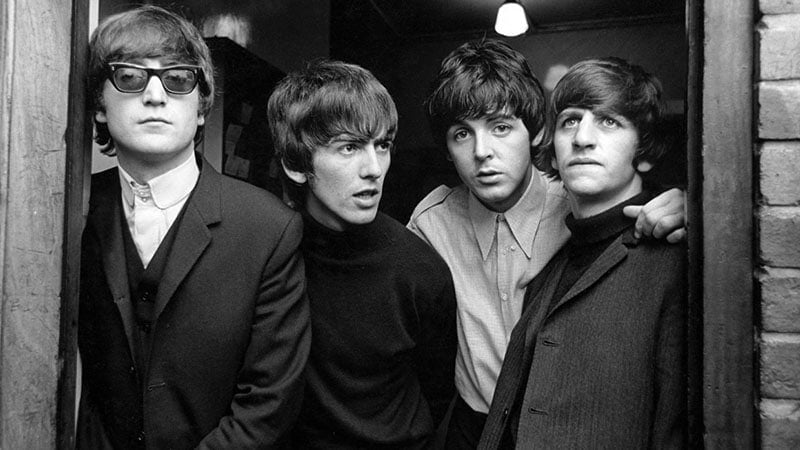 How to Wear the Mod Look
The mod look can work extremely well today. Thanks to its focus on streamlined silhouettes, the style is similar to current looks and comes across as modern instead of outdated. To dress like a mod today, just remember to stick to the essentials. Start by investing in a slim-cut or skinny suit. Then, pair it with a polo shirt in summer or a roll-neck sweater in winter. For those extra cold days, you can also rock a mac raincoat over the top of your suit. Just remember to keep your silhouette clean and narrow, including at your feet. Try avoiding bulky shoes and opting for a slim, leather chelsea boot instead.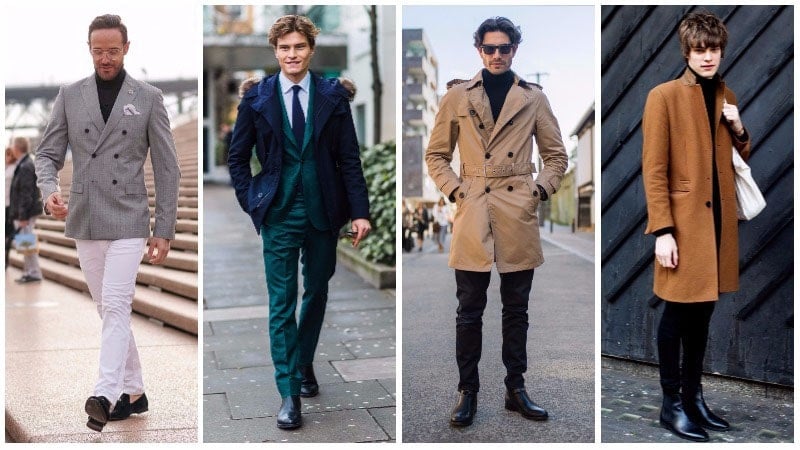 60s Bohemian Style
Before there were the '70s hippies, there were the '60s bohemians. Cool, carefree, and nonconforming, the bohemians of the 1960s expressed their values and personalities through creative means, including fashion. Made famous by music icons, such as Jimi Hendrix and Jim Morrison, the bohemian look was eclectic and expressive. The bold style prominently featured items such as bell-bottom pants, suede jackets, and patterned shirts. As well as creating a unique, new look for men, the bohemian movement also proved that typically feminine designs could easily be worn by gents, so long as they had the confidence and conviction to pull them off.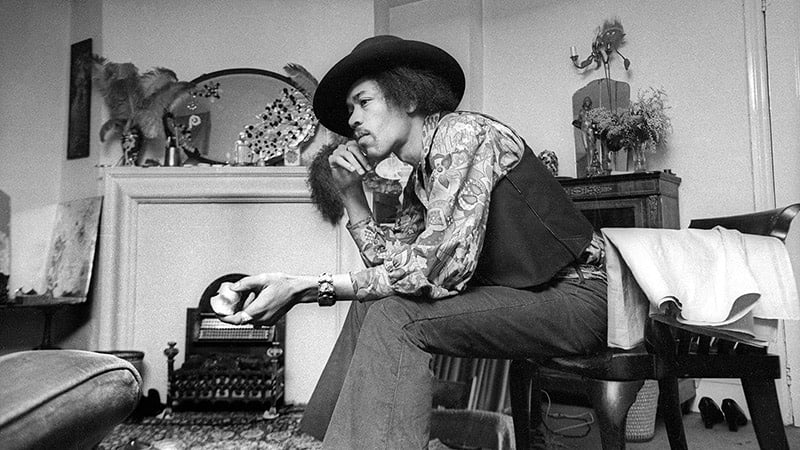 How to Wear the Bohemian Look
While bohemian style still exists today, it has evolved significantly since the sixties. Today, rocking the look requires much more restraint. While you still want to project the relaxed, nonchalant vibe for which the bohemian style is known, you want to do it in a more modern way. Try opting for an outfit that is more subdued than the traditional boho looks. A shirt featuring a floral, paisley, or animal print will work well as a feature piece. As for pants, it's best to leave the bell-bottoms behind. Instead, choose ripped jeans to complete your outfit with a fresh attitude.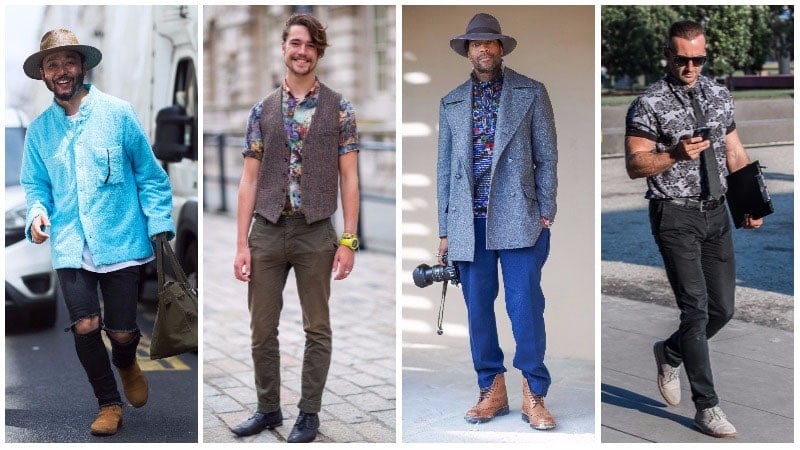 '60s Biker Style
The biker look was one of the biggest fashion styles of the 1960s and is still going strong today. The look was significantly different to that of the mod and bohemian trends, both of which it rivalled for popularity. Influenced by the rock and roll culture of the '50s, the biker style was edgy and full of attitude. While the look expressed the rebellious personalities of an entire subculture, it didn't offer much variety. Acting almost like a uniform, the aesthetic of the biker style featured black jeans, heavy-duty boots, a T-shirt or polo, and a leather jacket.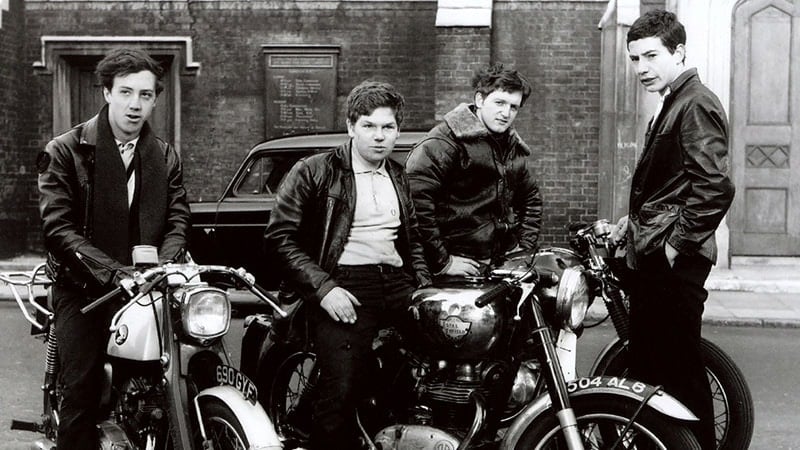 How to Wear the Biker Look
Thanks to its simplicity and edgy attitude, the biker look is still a popular choice for gents today. As such, pulling off the look in is incredibly easy. All you need to do is invest in a few essential items and keep things minimal. Most importantly, you'll need a black leather biker jacket. If you don't already own one, don't be afraid to splurge on a genuine leather style. Doing so will ensure that your jacket looks right and lasts forever. Then, pair your leather jacket with a white, crew-neck T-shirt, black boots, and a pair of jeans. Choose between either a straight-leg style for a classic look or a skinny design for a more modern touch.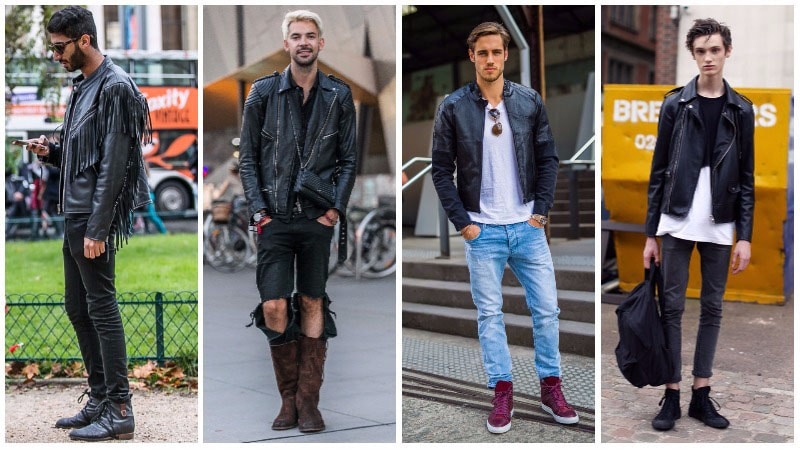 60s Beatnik Style
While it may not have been as prominent as the mod, bohemian, and biker fashions of the decade, the beatnik style was an essential sixties look. Often worn by unique and creative-minded individuals, the style was propelled to its peak by iconic musicians, writers, intellects, and artists, such as Andy Warhol. The simplistic style had a penchant for black and white and a love for stripes. Like the biker looks of the decade, this fashion trend also featured specific items that soon became the unofficial uniform of the subculture.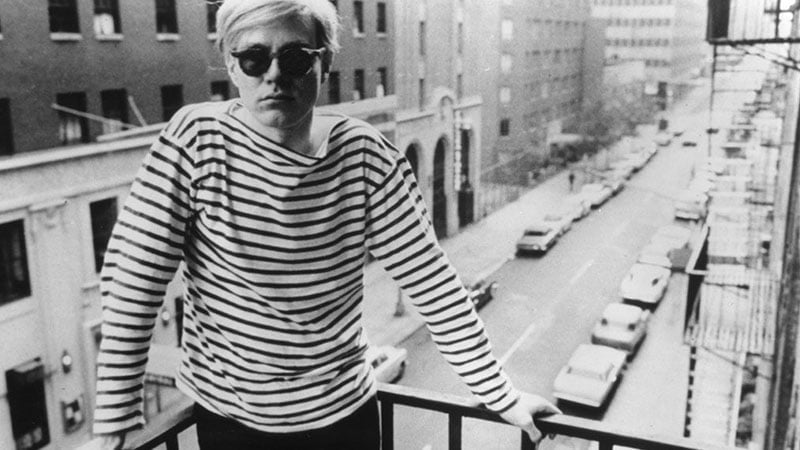 How to Wear the Beatnik Look
Rocking the beatnik look is rather straightforward. All you need to do is update the usual uniform to appear more modern and relevant. To do so, start by selecting a striped T-shirt. Choose between either a long-sleeved style, which will create a traditional appearance, and a short-sleeved design, which will come across as more contemporary. Then, pair your tee with wide or straight leg black trousers and your favorite black shades. To cap things off, opt for either boots or brogues on your feet. Also, if you're feeling confident, you can rock a beret for a serious touch of the sixties.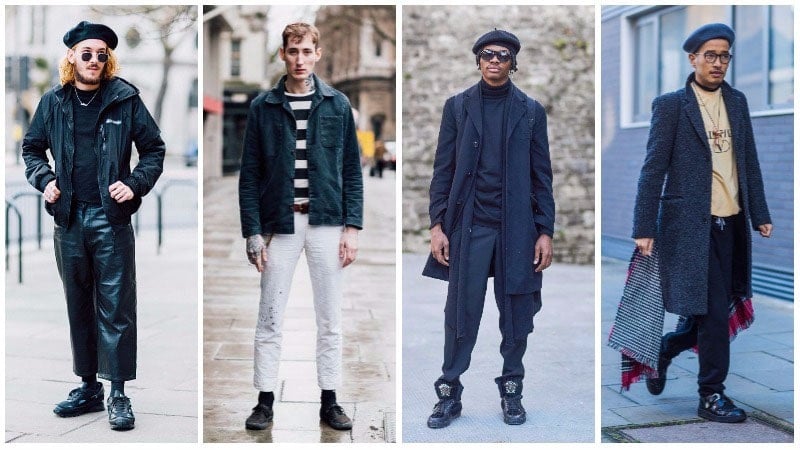 60s Hairstyles
As the fashion of the decade, the hairstyles were also diverse with plenty of options. Some of the most prominent looks were mod hairstyles, such as the overgrown look rocked by the Beatles. Many mods also opted for choppy, layered cuts with messy bangs and long sides. Other popular looks included side parts, comb-over, and the reworked pompadour hairstyle. Of course, while many gents rocked these styles, bohemian men often preferred to grow their locks long and leave them wild.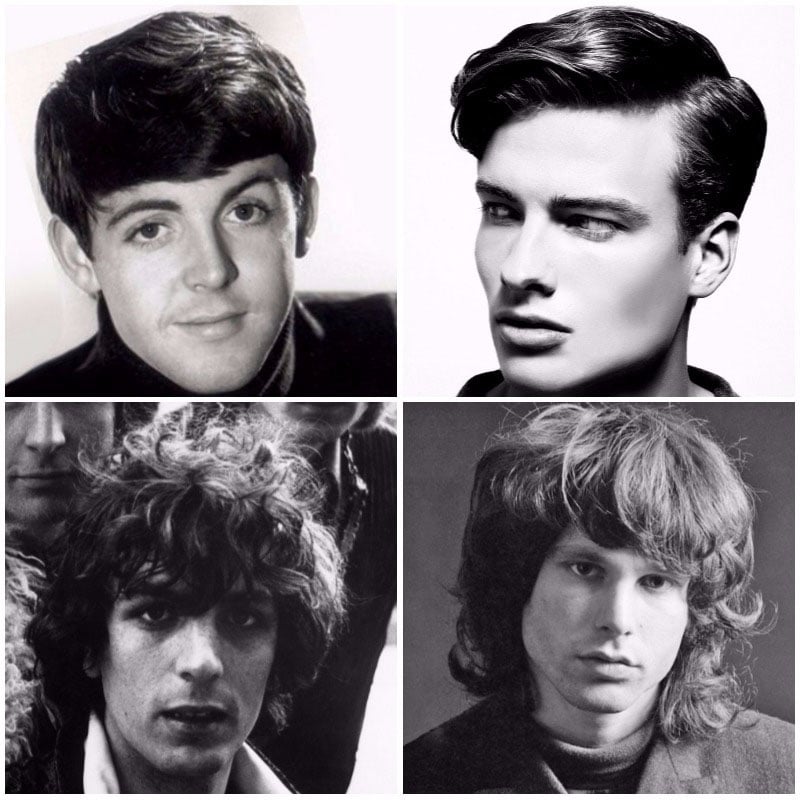 FAQs
What did men wear in the 60s?
The fashion of the 60s can be summed up in a few key styles. These include mod, bohemian, biker, and beatnik. The mod look, as worn by The Beatles, was all about slim lines and simple silhouettes. Bohemian was the prelude to the hippie fashion of the 70s and featured bell-bottom pants, suede jackets, and patterned shirts. Next, the biker look was all black jeans, combat boots, and leather jackets, while beatniks wore simple black and white and had a preference for stripes. It was a look popular among artists and creatives like Andy Warhol.
What do you wear to a 60's party?
If you're dressing up for a 60s themed party, it's best to choose a theme before you start. Rock some corduroy bell-bottoms, a floral button-up, and a suede vest for a boho-vibe, or if you're into the mod look, get classy with a slim-cut suit and Chelsea boots. Channel your inner punk-rocker with a biker look that breaks out your leather jacket, black jeans, lace-up boots, and a white t-shirt – just don't forget the rebellious attitude. Finally, beatnik is another easy style – just pop on black trousers, a black and white stripe shirt, and a beret.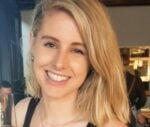 Taylah Brewer holds a bachelor's degree in fashion and business and is a skilled writer with several years of experience in the world of online content creation and copywriting. She is passionate about fashion, beauty, and all things lifestyle-related and has been writing for The Trend Spotter since 2016. She currently works as the Head of Digital & Ecommerce at White & Co.
SUBSCRIBE TO OUR NEWSLETTER
Subscribe to our mailing list and get interesting stuff and updates to your email inbox.