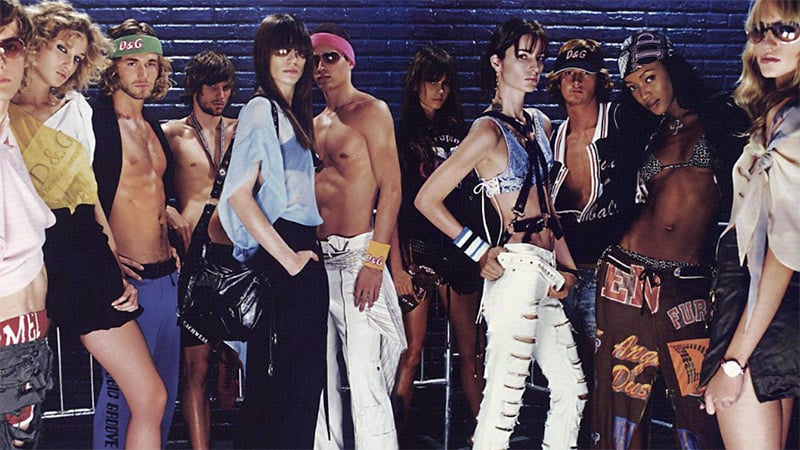 From the Y2K bug to the late 00s, this decade had some interesting and iconic outfits. From the fashion inspired by R&B to the cultural impact of pop punk, there are many instantly recognizable style choices. Whether you are heading to a party or you want to mix up your closet, this guide will teach you everything about the aughts. Here are the 2000s fashion for men and women that you should know.
RELATED: How to Wear Y2K Fashion
Early 2000s Fashion?
Fashion during the early '00s saw a lot of residue from fashion in the '90s. Coming off the back of grunge, the focus on hyper-feminine and exaggerated silhouettes ruled supreme. For guys, it was all about oversized and baggy t-shirts, jeans, and leaning into street style. However, women's style was all about showing skin, experimenting with color, and venturing towards tacky. Trousers were often worn slung low on the hips, showing the bottom half of the midriff. Both loved bright, sparkling accessories like necklaces, earrings, wide-leg and flared trousers, and designer labels – each worn in their own way.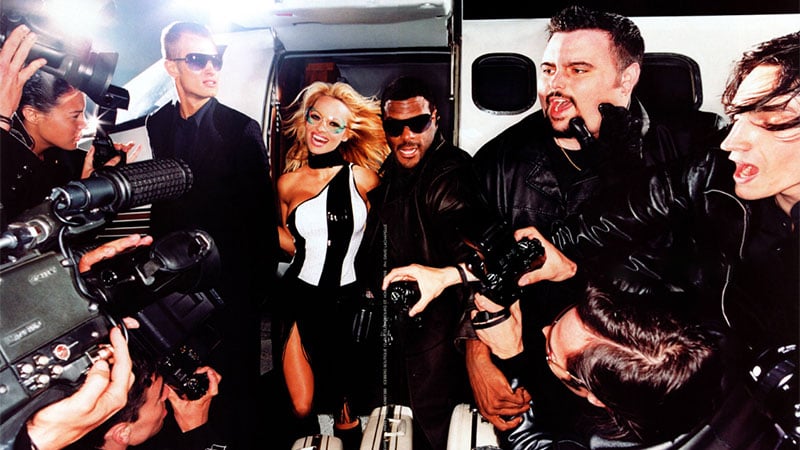 2000s Fashion for Men
2000s Rapper
From Nelly to Pharrell to Jay-Z, the rap scene entered a new era in the '00s. The hip-hop genre was all about prioritizing street style and showing off your riches. With oversized singlets, baggy basketball shorts, and sparkling jewelry, the aesthetic was rebranded in the early years of the decade. To get this look, find your favorite basketball player's jersey, sneakers, and a pair of baggy pants. A bandana or cap is a great accessory to add – or try both if you're feeling a bit extra. Don't forget large chains and diamond embellishments.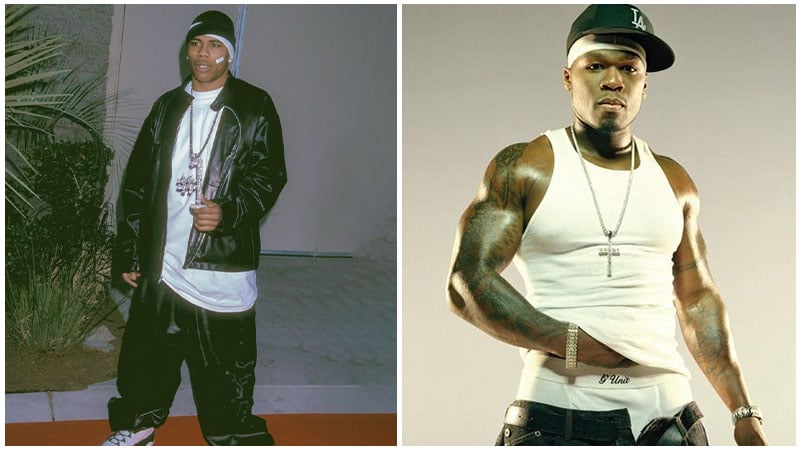 Get the Look
2000s Pop Punk
During the 2000s, the rise of rock and punk-influenced more than just music. The pop-punk era was prominent throughout the early stages of the decade, and its fashion was instantly recognizable. Bands like Blink-182 and Good Charlotte pioneered the fashion, with baggy cargo shorts, print t-shirts, and studded belts becoming part of the uniform. Other major accessories included layered short and long-sleeved shirts, skater shoes, sweatbands, and plenty of hair gel.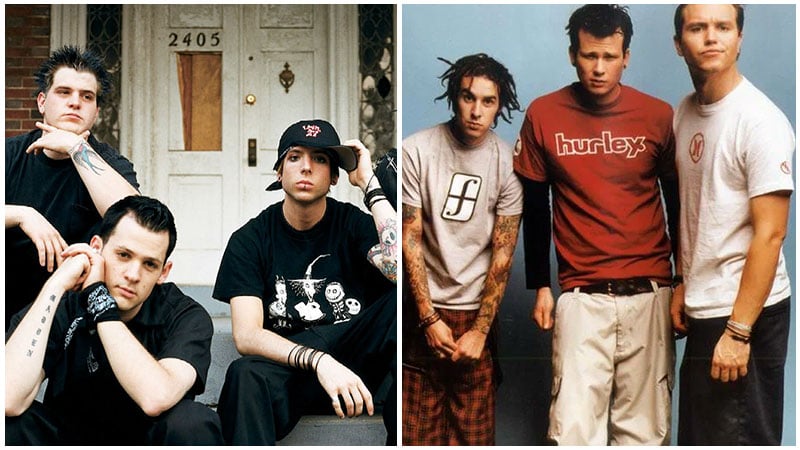 Get the Look
2000s Skater Dude
The '90s and '00s saw a resurgence of skateboarding. The fashion stayed somewhat the same throughout the decades and is easy to rock for any occasion. Start with an oversized shirt, either with a band print on the front, a skate brand, or your favorite cartoon. Add a pair of baggy and oversized jeans – JNCO was the most popular brand of the decade that look the part perfectly. Add a pair of Vans sneakers and your board, and you're ready to go.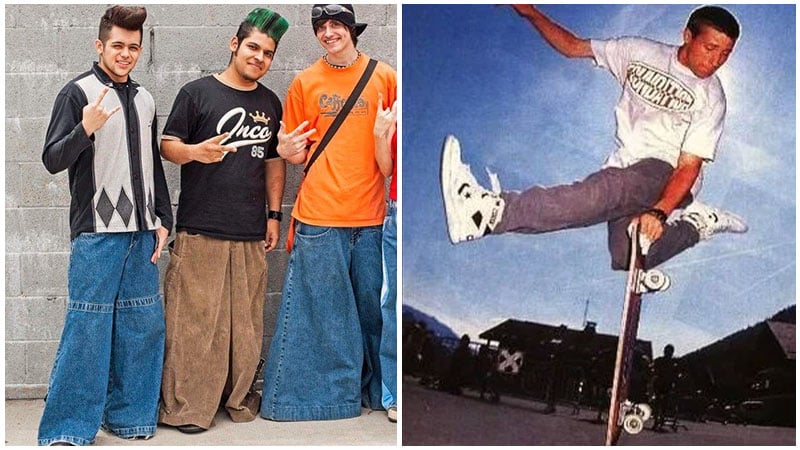 Get the Look
2000s Preppy Aesthetic
Another trend that made a huge comeback in the 2000s was the preppy aesthetic. With polo shirts in multiple colors (pink and blue were the most popular), white trousers, boat shoes, and rugby jumpers, it was the uniform of the era. To capture the essence of this decade, layer multiple polo shirts on top of each other, with the collars popped in an upward direction. Add a sweater over your shoulders and a pair of Wayfarers for the finishing touch.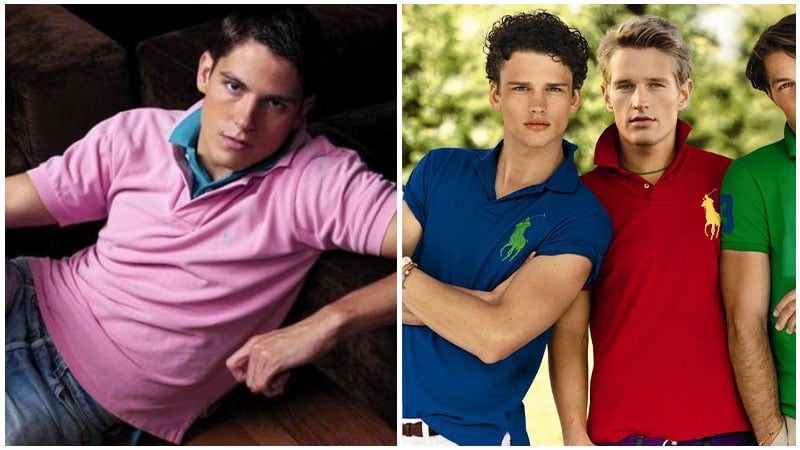 Get the Look
2000s Double Denim
In 2001, Britney Spears and Justin Timberlake reignited the trend of double denim, making it one of the most iconic looks of the decade. Also known as the Canadian Tuxedo, this look is as controversial as it is recognizable. To nail the look, begin with as much denim as you can. But be sure to keep them all in the same color – this will create unification for maximum impact. If you can find it, add a denim cowboy hat and a pair of gradient sunglasses for an authentic feel.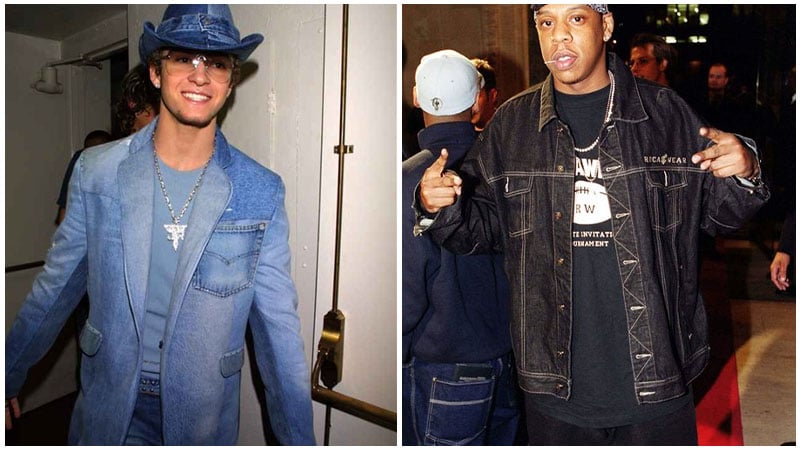 Get the Look
2000s Trucker Caps
Accessories were largely popular in the '00s, but the tracker cap is one that is instantly identifiable. Whether it's Von Dutch or a NY Yankees logo, this hat is a great way to pay homage to the decade without looking like you're in a costume. To ensure it's authentic, make sure it has a mesh backing and a two-toned front. You can choose something with a colorful brim, such as yellow, red, or blue.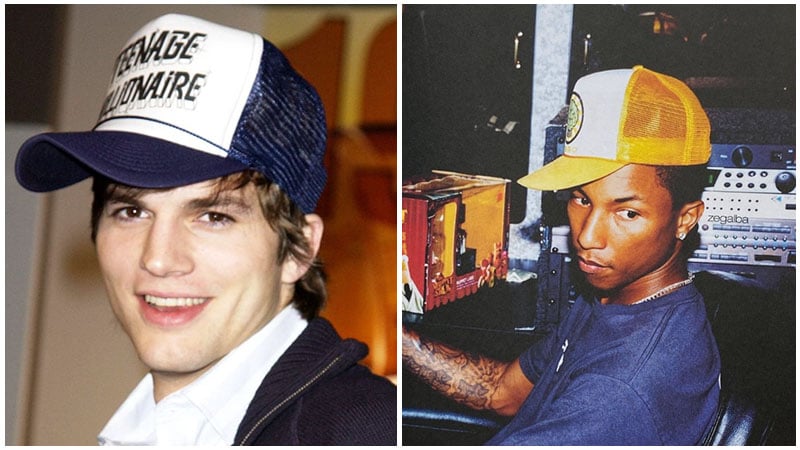 Get the Look
2000s Indie Sleaze
Moving to the later half of the '00s, the indie sleaze movement took over the music scene. This moment in time was particularly popular in the UK and the US, worn by bands and musicians such as the Arctic Monkeys, Pete Doherty, and MGMT. The style is eclectic, with patterned shirts in all colors, leopard print coats, colorful cardigans, and skinny jeans. Make sure your hair is messy, and add a few layers of infinity scarves in purple, red, or black for an authentic feel.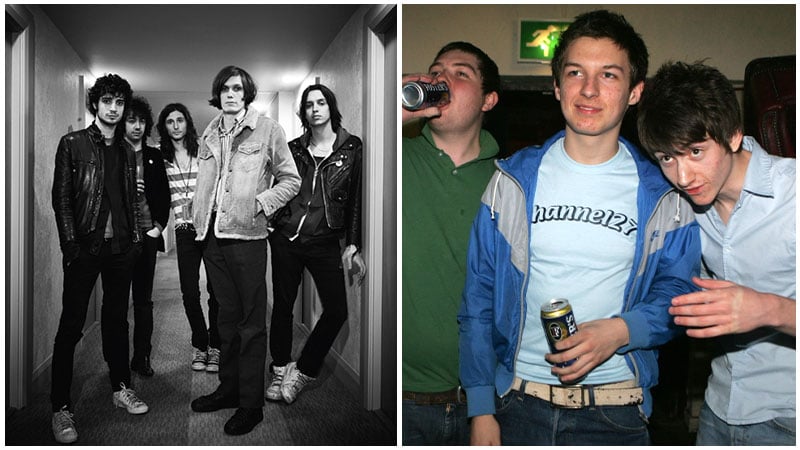 Get the Look
2000s Metallics
With every style that made it through the '00s, one of the core trends is all things metallic. From oversized jewelry, large sunglasses, layering chains, and shiny fabrics, it is a staple in dressing Y2K. During the earliest part of that decade, the techno boom helped contribute to its popularity. You don't have to go head-to-toe in silver or gold but throw in a few elements such as a necklace, rings, or a jacket to give an authentic feel.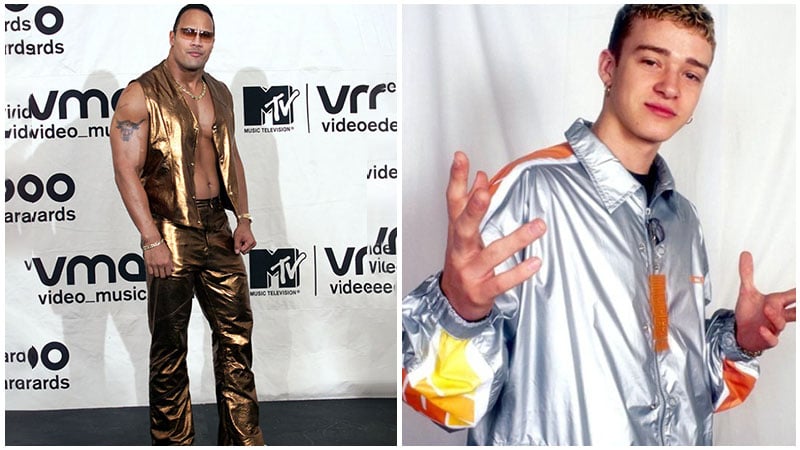 Get the Look
2000s Colorful Pants
During the peak of the scene and indie sleaze, colorful jeans were the perfect way to experiment with fashion. From gray to dark red, bright blue, and crisp white, you can style the look with a polo shirt, blazer, and a pair of Converse high tops. Despite the era being famous for its baggy jeans, there was also a wave of super skinny styles that dominated the decade. If you want to channel the latter half of the '00s, stick to a pair that appear sprayed directly onto your skin.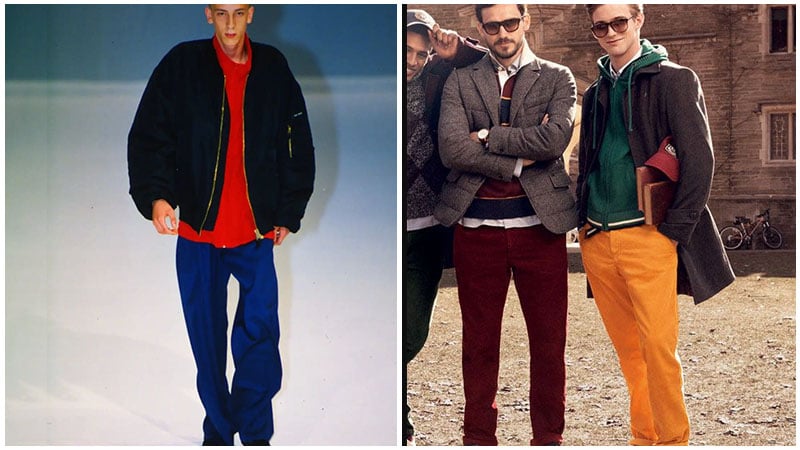 Get the Look
2000s Printed Shirts
No matter the genre of music you loved in the '00s, a printed shirt was a staple of them all. Whether it's a band, sports team, or designer logo, there are endless ways to show off your bold clothing choice. For an RnB feel, choose something that is larger in size and hits below your butt. If you want to stick to a Lenny Kravitz aesthetic, keep it tight and cropped with a pair of straight-leg jeans. Casual button-downs can be worn over the top, or if the weather calls for it, try a patterned cardigan or denim jacket.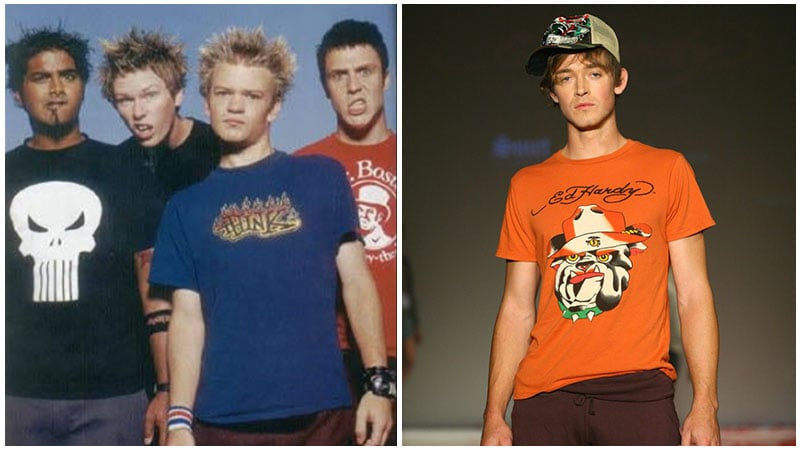 Get the Look
2000s Fashion for Women
2000s Pop Star
From Britney Spears to Destiny's Child, fashion for pop stars was off the charts. During the early stages of the decade, the style choices mostly consisted of low-rise pants and crop tops, usually in bubblegum colors like pink and blue. Showing as much skin as possible was key, so if you're planning to recreate these looks, opt for something that exposes your arms and midriff. Experiment with accessories, too – layering long necklaces and skinny scarves will add to the authenticity.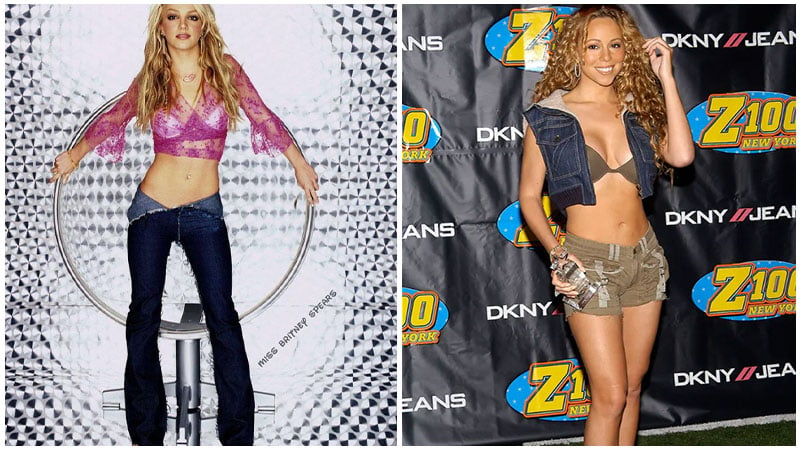 Get the Look
2000s Mini Skirts and Uggs
One of the staple outfits in the '00s was the humble mini skirt and a pair of Ugg boots. While the mini became popular in the '60s, the Y2K era took them one step further by keeping them in a micro length. Worn by the likes of Beyoncé, Lindsay Lohan, and Britney Spears, the look was so popular that it was often seen on the red carpet. Today, it's all about wearing platform and low-top Uggs with a micro mini skirt. Try it with a blazer, sweater, or cardigan, all in the same shade. You can lean into ballet core by throwing a pair of leg warmers over the top for a snug feel.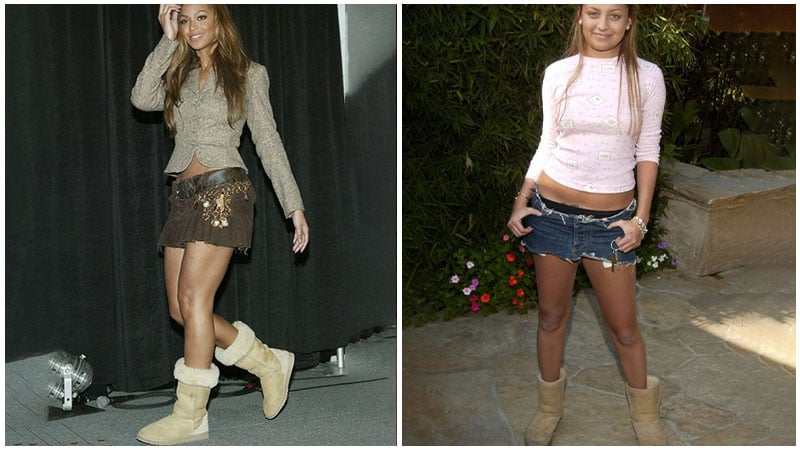 Get the Look
2000s Velour Tracksuits
It wouldn't be a 2000s look without a velour tracksuit. Made famous by Juicy Couture, the look was exclusively for the rich and famous. The most popular choices were pink, green, and blue, often worn low-slung on the hips with a pair of sneakers and oversized sunglasses. Another key to nailing this look is the color uniformity – a true '00s set will be the same shade on top and bottom. Keep the jacket zipped up without anything underneath, and add a few necklaces and a mini shoulder bag for the ultimate Y2K aesthetic.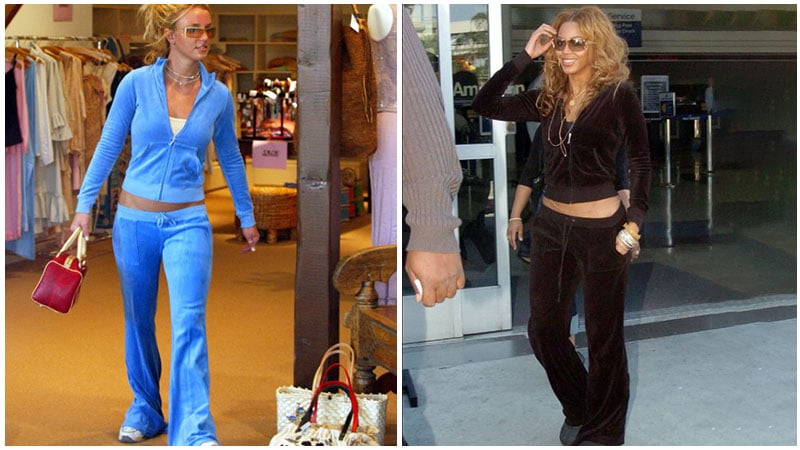 Get the Look
2000s Low Rise Everything
During the 2010s, it was all about high-waisted everything, but ten years before, it was the complete opposite. In fact, the lower the waist, the better. Whether it was Paris Hilton or Keira Knightly in their extremely hip-hugging jeans, it was the ultimate way to show off some skin. These days, the look is coming back bigger than ever, and it's easy to recreate the trend. Start with a pair of low-slung trousers, and add a mid-length or crop top.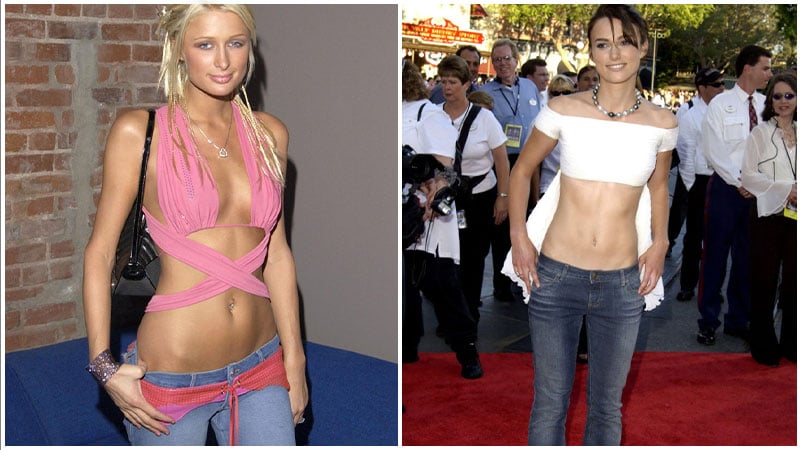 Get the Look
2000s Layering
No matter if it was multiple t-shirts or a skirt over jeans, layering was an essential step in nailing the 2000s aesthetic. The most popular choices are long sleeve shirts with a singlet over the top, showing different colored fabrics such s black, white, pink, or green. If you want to go all out, why not try wearing a mini skirt and a pair of trousers? Back in the '00s, it was all about flowing fabric over jeans – but today, you're more likely to see matching shades and textures for a more cohesive look.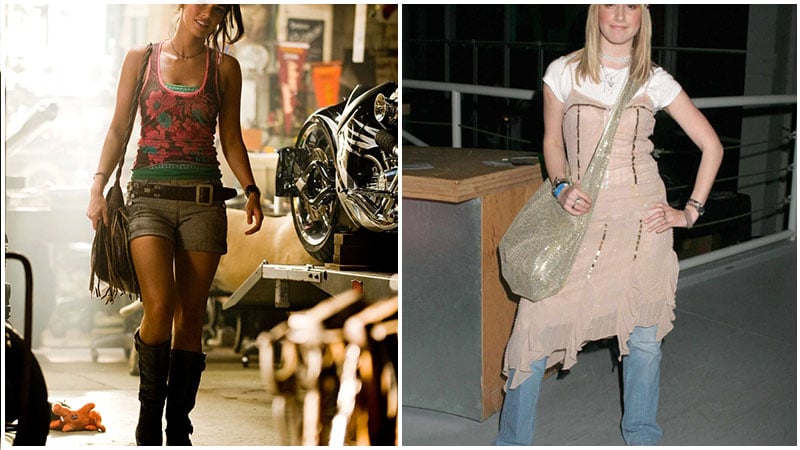 Get the Look
2000s Barbiecore
Technically Barbiecore wasn't a 'thing' in the 2000s, but the sentiment remains the same two decades later. This trend is all about pink, hyper-feminine, and pretty garments and accessories. Whatever you would imagine Barbie wearing 20 years ago is what is trendy today. This means all-pink clothing, accessories, and footwear – whether it's fuschia, dusty rose, or blush, all look fantastic in a monochromatic ensemble.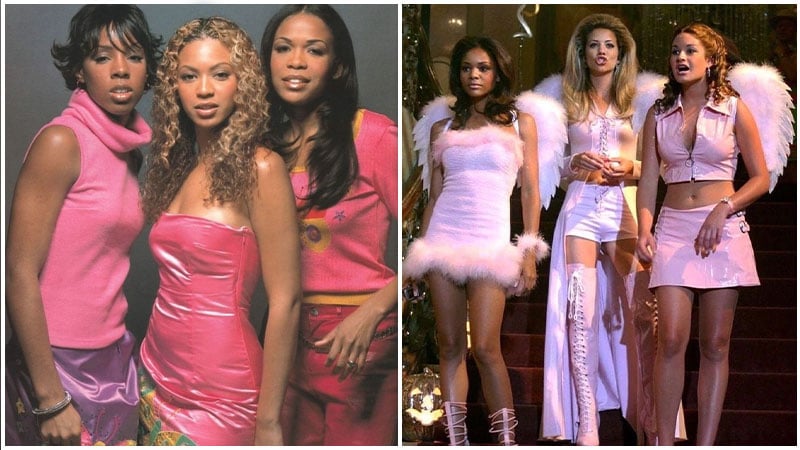 Get the Look
2000s Corsets
Corsets have been a major trend for some time now, but it was the '00s when the style had its heyday. They were worn in endless ways, such as by Christina Aguilera in a sheer lace number with a pair of pinstripe jeans. Often worn with a pair of regular trousers and nothing else, they encompassed the saying 'jeans and a nice top'. However, you can also see it layered with a peasant or lace shirt, which gives the outfit a bit of extra emphasis. Thanks to the complexity of the design, you don't have to wear it with much jewelry – but don't forget a classic '00s smokey eye.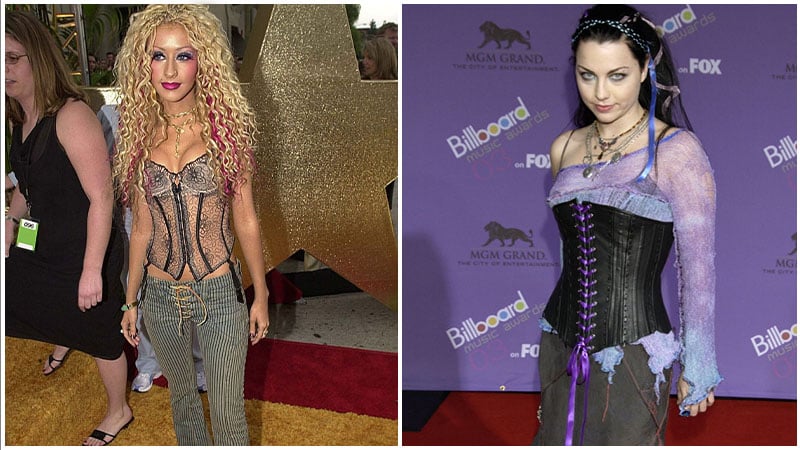 Get the Look
2000s R&B Star
In the same vein as the rap star in the '00s, R&B fashion was hugely influential in this decade. While menswear was distinctively oversized, the opposite could be said for women. Tight, cropped, and sexy clothes were all the rage, with an emphasis on showing plenty of skin. Some of the biggest trends during this era were low-rise jeans, crop tops or bandeau bralettes, and cardigans. The biggest influences you should pay attention to are Eve, Destiny's Child, and Rihanna. Denim and white fabrics were wildly popular, but you couldn't make it a Y2K outfit with rhinestone embellishments, metallic fabrics, and a pair of hoop earrings.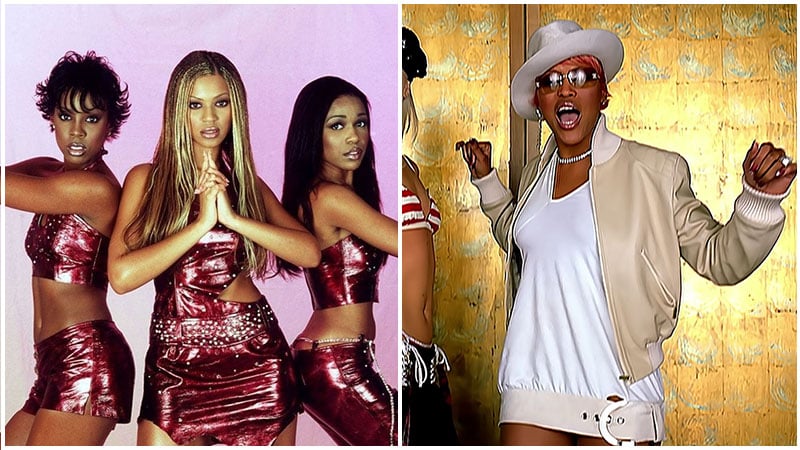 Get the Look
2000s Supermodel Style
Gone from the days of the '90s supermodel was the '00s supermodel. Walking Victoria's Secret runways and starring in endless campaigns, stars like Giselle Bündchen, Natalia Vodianova, and Devon Aoki dominated the scene. Their street style was equally as iconic, creating a fresh take on the 'off-duty model' look. The most popular choices include a pair of low-rise black jeans, a white t-shirt or black corset, and minimal makeup. This fashion was all about showing off your natural beauty and keeping your outfit reminiscent of a blank canvas. And don't forget an oversized back bag to carry your modelling essentials.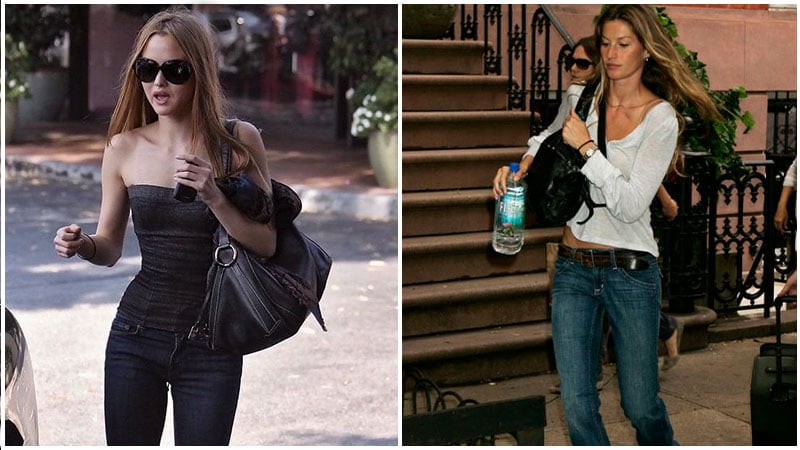 Get the Look
2000s Accessories
The '00s were all about tacky, kitschy, and colorful accessories. Be it a pair of tiny round sunglasses, butterfly clips, or pointless belts, the point of these pieces was far from practical. They added complexity to an already colorful outfit and often elevated a somewhat casual ensemble. Some of the most popular choices were bandanas, sequin skinny scarves, and oversized hoop earrings – mood rings, dangly earrings, and ombre rimless sunglasses were also dominant during the era. Bonus points if you get your hands on a colorful Louis Vuitton Murakami monogram bag.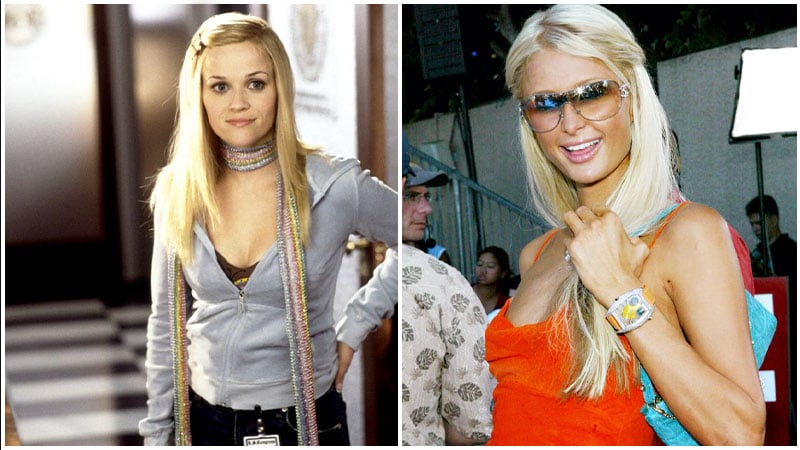 Get the Look