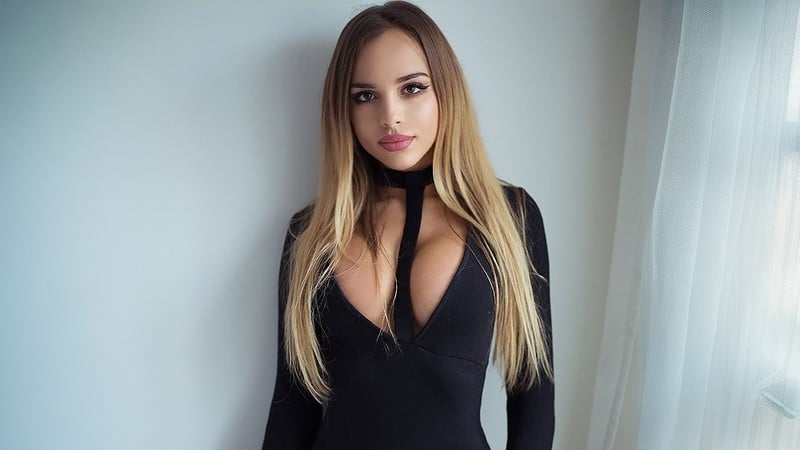 Veronica Bielik is a modeling and social media influencer whose popularity skyrocketed in 2022 thanks to a single post on her Instagram account featuring Kliff Kingsbury, an American football coach. However, there's much more to Bielik's story than just a single post. Originally from Poland, Bielik has worked with numerous brands throughout her career, allowing her to build up a significant net worth. It's no surprise that she's gained a legion of fans on her various social media platforms – her Instagram account alone boasts an impressive 3.6 million followers. For those looking to learn more about Bielik's journey, there's plenty to explore, from her education to her current fame as a social media influencer and more.
RELATED: 50 Hottest Women in the World

Veronica Bielik Facts
| | |
| --- | --- |
| Name: | Veronica Bielik |
| Age: | 29 |
| Nationality: | Polish |
| Birth Place:  | Lower Silesian Voivodeship, Poland |
| Religion: | Christianity |
| Eye Color: | Brown |
| Hair Color: | Blonde |
| Zodiac Sign: | Virgo |
| Height: | 5'8 inch/ 173 cm |
| Weight: | 123 lbs / 56 kgs |
| Net Worth: | $1 million (Estimated) |
| Relashionship Status: | Committed |
| Boyfriend | Kliff Kingsbury |
| Profession: | Social media influencer, Law Clerk, Model and entrepreneur |
| Instagram: | @veronicabielik 3.6m followers |
| Onlyfans: | No |
| VIP Membership | https://www.veronica-bielik.com |
Who is Veronica Bielik?
Born on September 18, 1993, in Lower Silesian Voivodeship, Poland, Veronica Bielik grew up in a big family of two brothers and three sisters. She now lives in Colorado, U.S., where she has been making waves as an entrepreneur, social media influencer, and fitness enthusiast. Through her work as a model, Veronica has collaborated with many respected brands, including Gucci, Women's Best, and Fashion Nova. Besides her modeling work, she has also co-founded Spotlight Agency, which manages influencers globally. Veronica Bielik inspires many young people worldwide who want to pursue their dreams with hard work and determination.
Veronica Bielik's Education
Veronica Bielik is a true example of a woman who wears many hats. She started out as a young girl in her hometown, attending high school and garnering a strong educational foundation. This eventually led her to enroll in Lazarski University, where she graduated with a law degree. But that wasn't the end of her educational journey – Veronica also earned a master's degree in law. With her impressive credentials in tow, it's no surprise that she's taken on various career paths. In addition to being a model, she works as a law clerk for California Fire Lawsuits. Veronica is a woman who is driven, ambitious, and unafraid to take on new challenges.
Veronica Bielik's Career
Veronica Bielik is not your average law clerk. With a passion for modeling that started at a young age, this Polish influencer has become a multi-talented force to be reckoned with. She impressively balances her professional modeling career with her role as an Instagram star, brand ambassador, and fitness model. This effort has paid off, with a whopping 3.6 million followers on her Instagram account and over 33K on her TikTok. Her posts on both platforms showcase her beauty, dedication, and hard work, garnering her ample likes and engagement. Her talent has not gone unnoticed, with collaborations with big names like Vogue, Elle, Fashion Nova, and PrettyLittleThings. All in all, Veronica Bielik is a true inspiration, proving that anything is possible with hard work, passion, and dedication.
Veronica Bielik's Net Worth
With her undeniable charisma and stunning looks, Veronica Bielik has become a household name in the fashion industry. As she continues to make waves on social media and in the modeling world, Bielik's net worth has skyrocketed, reaching an impressive $1 million U.S. dollars as of 2023. Most of her income comes from brand collaborations, and it's no wonder why. Her Instagram account is filled with regular, engaging posts, which have helped her amass a legion of dedicated followers. With each post garnering thousands of likes, Bielik's account has become a prime marketing tool for companies worldwide.
Veronica Bielik's Family
Veronica Bielik is a woman who was born into a great Polish family. She is proud of her heritage and embraces her faith as a Christian. Although her parents' names and professions are unknown, some sources speculate that her father may be a businessperson and her mother a homemaker. However, what is clear is that Veronica grew up in a loving environment, surrounded by her five siblings. She reminisces about her childhood as filled with laughter, playtime, and family support. It's no wonder that this stunning model radiates joy and positivity throughout her social media channels, exuding her infectious personality and sunny disposition.
Veronica Bielik's Boyfriend – Kliff Kingsbury
Veronica Bielik has kept her romantic life out of the public eye, but in 2022, her love life with Kliff Kingsbury took center stage. As a National Football League coach, Kingsbury is well-known in the sports world. However, what really interests fans is that they have been dating for over a year. Veronica and Kliff have been known to travel together, and they even visited a Croatian island a few years ago. It seems that spending time with each other is something the couple values highly. In addition, a source close to the pair has revealed that they live together. It's refreshing to see a celebrity couple who enjoy each other's company, and Veronica and Kliff's relationship seems to be a testament to that.
Veronica Bielik FAQ's
Does Veronica Bielik have an OnlyFans account?
Veronica Bielik does not have an OnlyFans account, but she has launched her own subscription-based website offering exclusive content for her fans. You can subscribe to her website, veronica-bielik.com, to access her photos and videos.
How old is Veronica Bielik?
Veronica Bielik's current age in 2023 is 29 years old as she was born in 1993.
Is Veronica Bielik married?
Veronica Bielik is currently not married but in a relationship with Kliff Kingsbury.
Veronica Bielik's Photos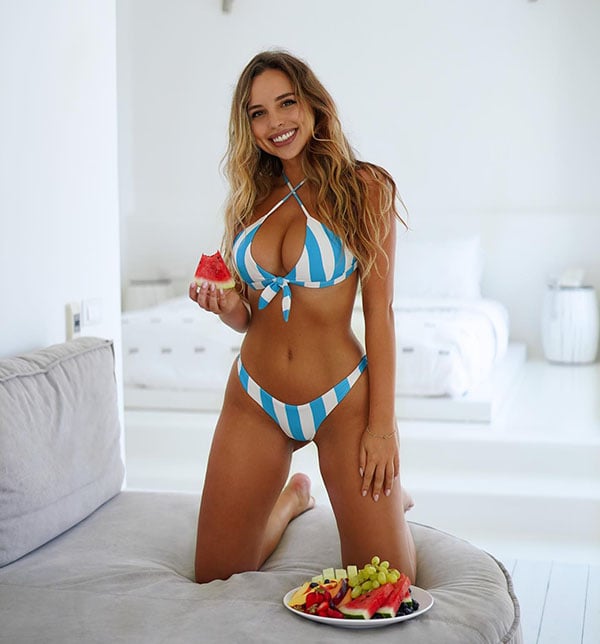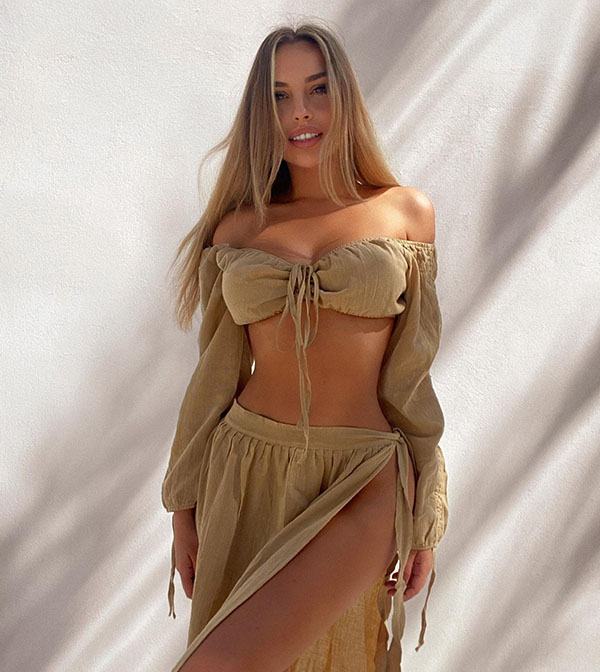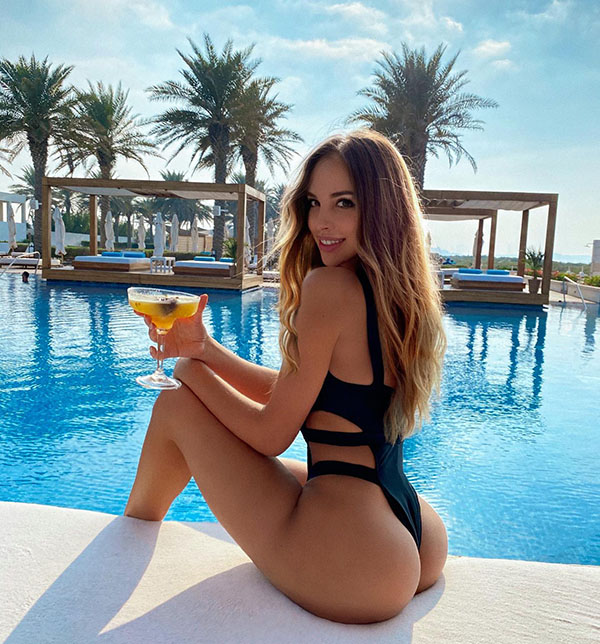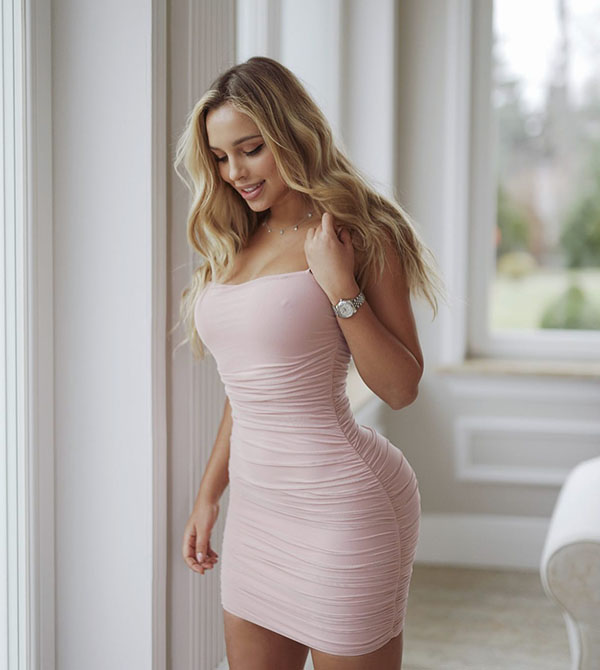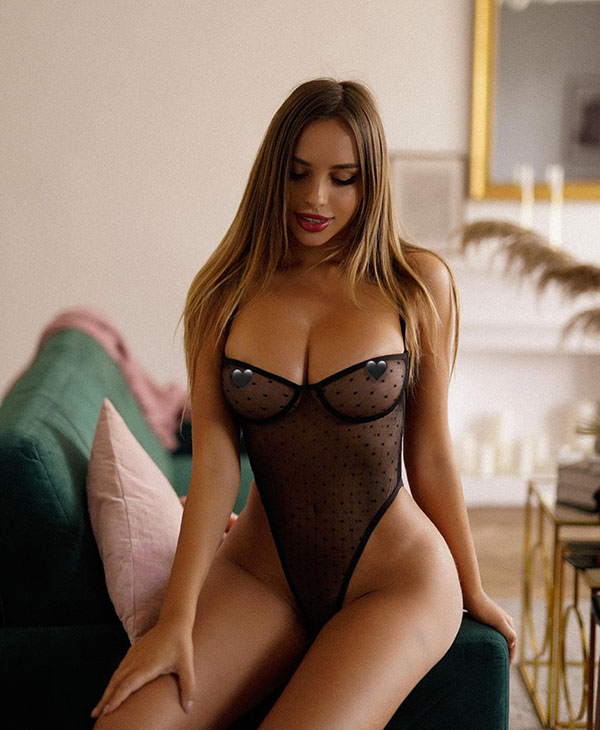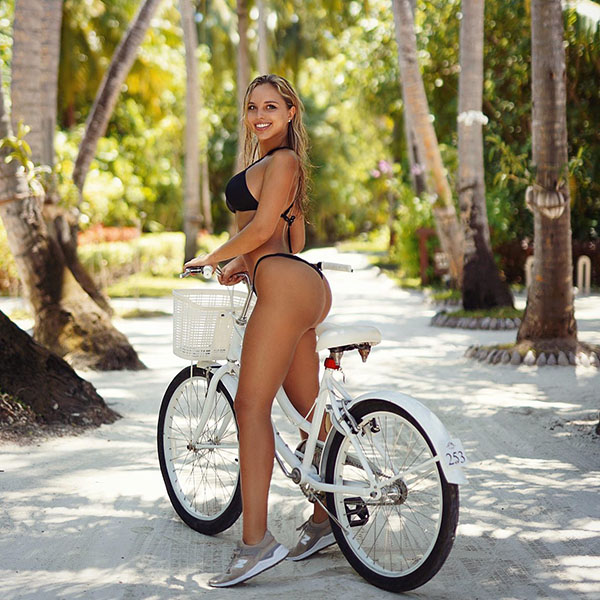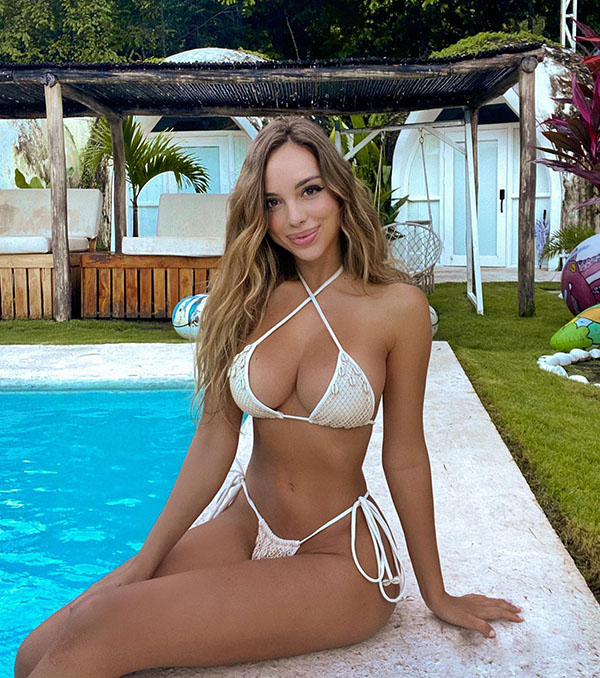 SUBSCRIBE TO OUR NEWSLETTER
Subscribe to our mailing list and get interesting stuff and updates to your email inbox.