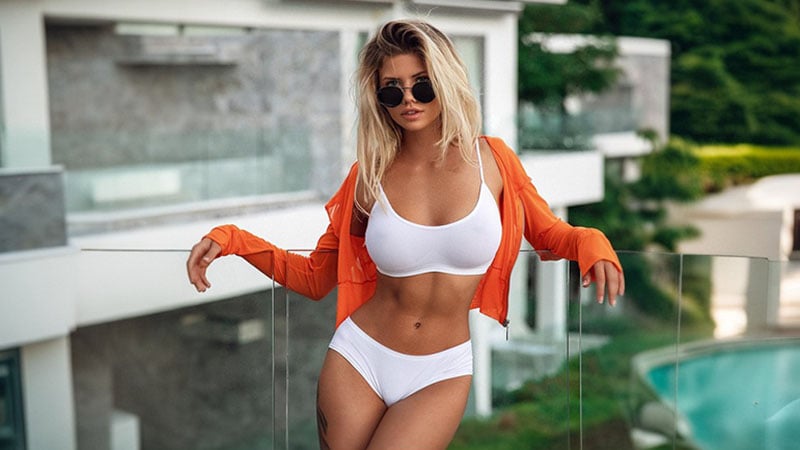 Natalie Lee, also known as Natalya Krasavina, has been stirring up quite the buzz in the modeling industry. With her stunning features, it's no surprise the Russian model has amassed a legion of 7 million followers on Instagram. But what many don't know is that Natalie's road to fame was paved with hard work and determination. She put in countless hours behind the scenes before catching the attention of big names in the industry. And it didn't stop there – Natalie has since worked with top brands and garnered countless compliments for her talents. Her impressive net worth serves as just another testament to her success and resilience. Whether you're a die-hard fan or simply curious about this blonde beauty, you'll find all the details on her career, height, and more in this article.
RELATED: 50 Hottest Women in the World
Natalie Lee Facts
| | |
| --- | --- |
| Name: | Natalya Krasavina |
| Famous For: | Nata Lee |
| Age: | 24 |
| Nationality: | Russian |
| Birth Place:  | Moscow, Russia |
| Religion: | Christianity |
| Eye Color: | Blue |
| Hair Color: | Blonde |
| Zodiac Sign: | Aquarius |
| Height: | 5'7 inch/ 170 cm |
| Weight: | 110 lbs / 50 kg |
| Net Worth: | $2 million (Estimated) |
| Body Measurments: | Chest-32, Waist-28, Hips-35 |
| Relashionship Status: | In a relashionship |
| Boyfriend: | Aleksandr Mavrin |
| Profession: | Model, DJ, and social media influencer |
| Instagram: | @natalee.007 7m followers |
| Twitter: | @007_natalee 495k followers |
| TikTok: | @nata.lee007 25k followers |
| Onlyfans Account 1: | @natalee_007 |
| Onlyfans Account 2: | @natalee |
| Patreon: | @natalee007 |
Who is Natalie Lee?
Born and raised in Moscow, Natalie Lee has become a social media sensation with active accounts on Instagram, TikTok, and YouTube. But there is much more to her than just her online presence. Natalie is also a skilled DJ and blogger, always showcasing her versatility and creativity. Her stunning photos and videos have secured her major brand collaborations with names like Fashion Nova and Guess. With her bold fashion choices and empowering attitude towards self-expression, Natalie is a true inspiration for her fans around the world.
Natalie Lee's Career
Natalie's dreams of becoming a model first appeared when she was a little girl. She always knew that beauty was her ally and that she would one day be in the modeling world. She started posting her pictures on Instagram, which drew attention to her, and before she knew it, she had her breakthrough. In 2018, she signed with M Models Agency, and her career skyrocketed from there. She then started collaborating with prominent brands like Guess and Fashion Nova. Besides being a model, Natalie also found another passion in being a DJ. In 2019, she started performing under Natalee.007 stage name, further expanding her horizon.
Natalie Lee's Net Worth
Natalie Lee is a shining example of what it means to be a hard worker. Her net worth is estimated to be around $2 million, and it's all thanks to her multiple sources of income. She is a model and a DJ, showcasing her skills in two very different industries. However, it doesn't stop there. Natalie also runs an OnlyFans account, where she shares exclusive content and builds a loyal fan base. Her passion for promoting brands and doing photoshoots has brought her much success, and it's clear that Natalie values hard work and dedication.
Natalie Lee's OnlyFans and Patreon Accounts
In today's day and age, it's no secret that social media platforms have become a hub for content creators to publicize their work and earn a living. Natalie Lee has taken a step further by launching explicit content through OnlyFans and Patreon. The launch of her accounts, 'Good Morning by Natalee.007' and 'Nata Lee', has caused quite a stir among her followers. While some may be skeptical about explicit content creation, the rise of subscription-based content is undeniable.
Natalie Lee's Beauty
When it comes to maintaining a perfect body, some people might argue that Lee takes things a bit too seriously. With her intense workout sessions and strict diet, it's clear that she prioritizes her fitness above all else. However, there's no denying that her efforts have paid off – this model has a truly stunning figure with body measurements of 32-28-35 inches and a height of 5 feet 7 inches. With blonde hair and blue eyes, Lee is a natural beauty who takes her health and fitness seriously. It's no wonder why some might call her a fitness freak – but it's hard to argue with the results!
Natalie Lee's Family and Education
Nata Lee may have kept many details about her personal life under wraps, but one thing is for sure – she spent her formative years in the beautiful city of Moscow. As she grew up in the capital of Russia, she was surrounded by history and culture at every turn. While we don't know much about her parents, we do know that she belongs to the White Caucasian ethnic group and holds Russian nationality. As for her education, that remains a mystery. But one thing is clear – Nata Lee is a stunning and captivating presence on social media, where she continues to wow her admirers with her beauty, fashion sense, and all-around charm.
Natalie Lee's Relationship Status / Boyfriend
Love is undoubtedly one of the most intriguing topics when it comes to beautiful models like Natalie Lee. Everyone wants to know whether she has found someone special to share her life with or if she's solely focused on her career. Well, we can confirm that Natalie is not married, but rumors have suggested that she is in a relationship with none other than professional photographer Marvin Maalouf. The two seem to be head over heels in love, and with Maalouf having his own studio named Marvin Models, it seems they are a match made in heaven.

Natalia Lee FAQ's
How old is Natalie Lee?
As of 2023, Natalie Lee's age is 24 years old.
Is Natalie Lee married?
As of June 2023, Natalie Lee is in a relationship but not married.
How many followers does Natalie Lee have?
On Instagram, Natalie Lee has a following of 7 million users.
Natalie Lee's Photos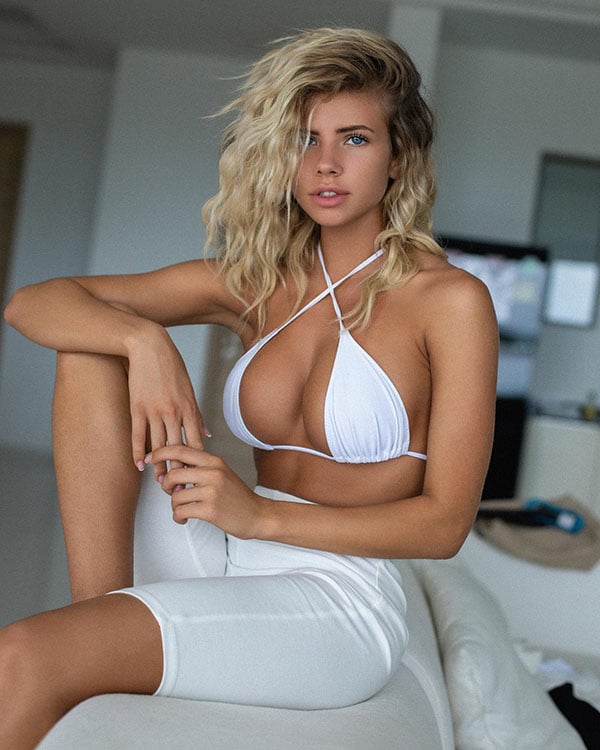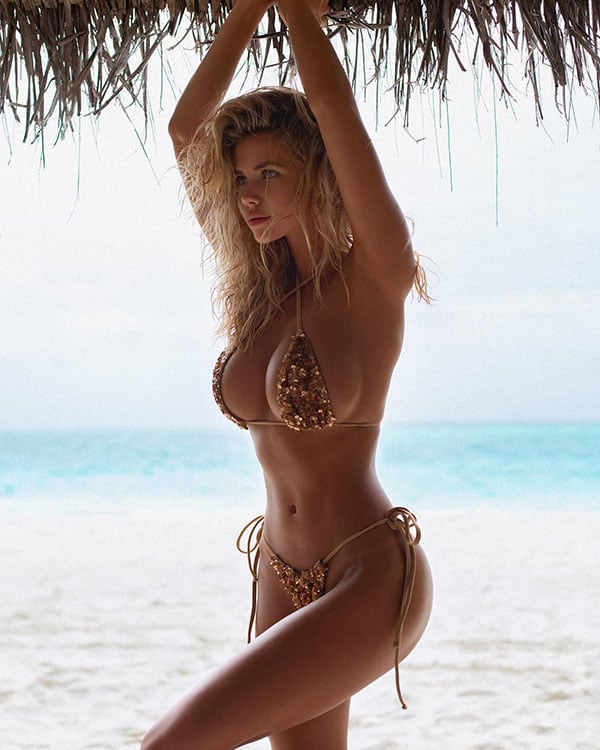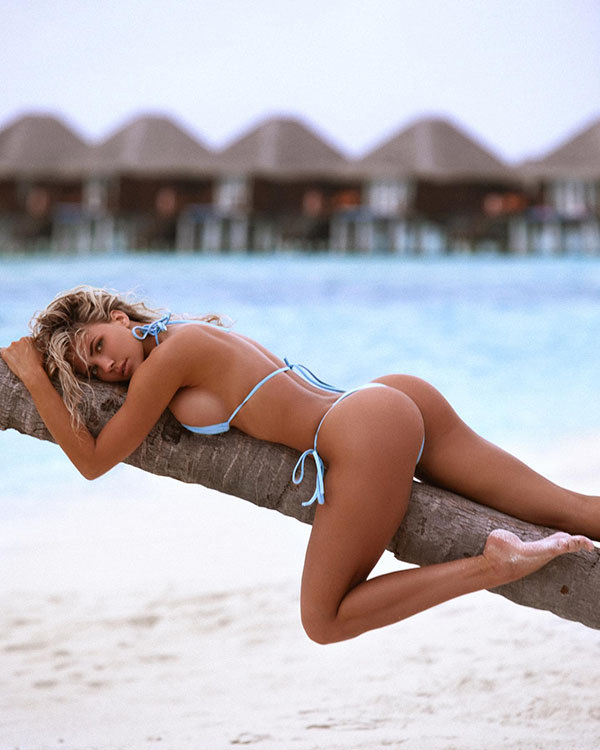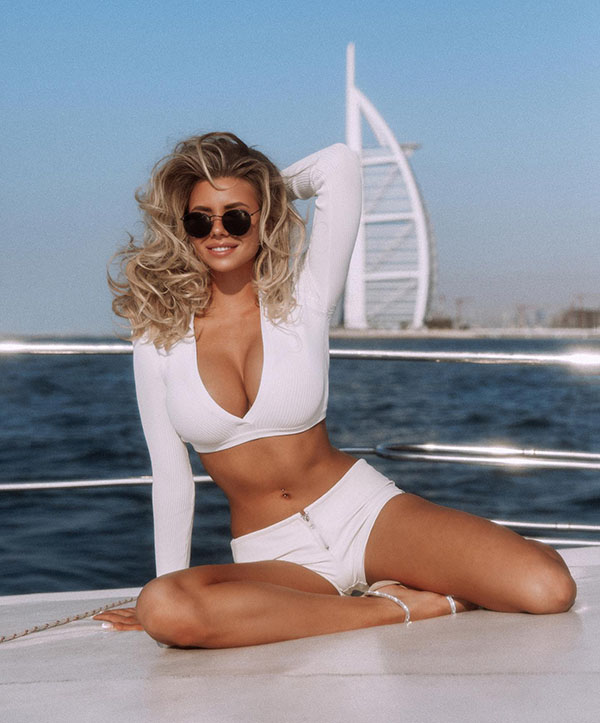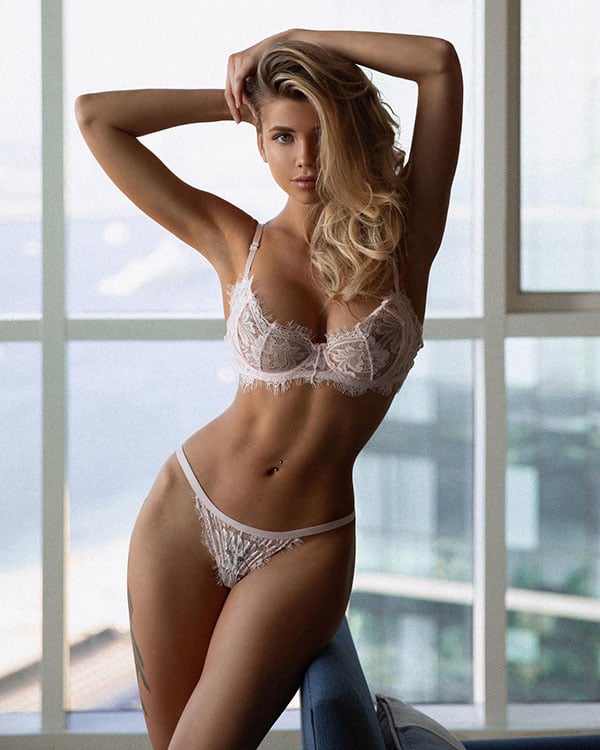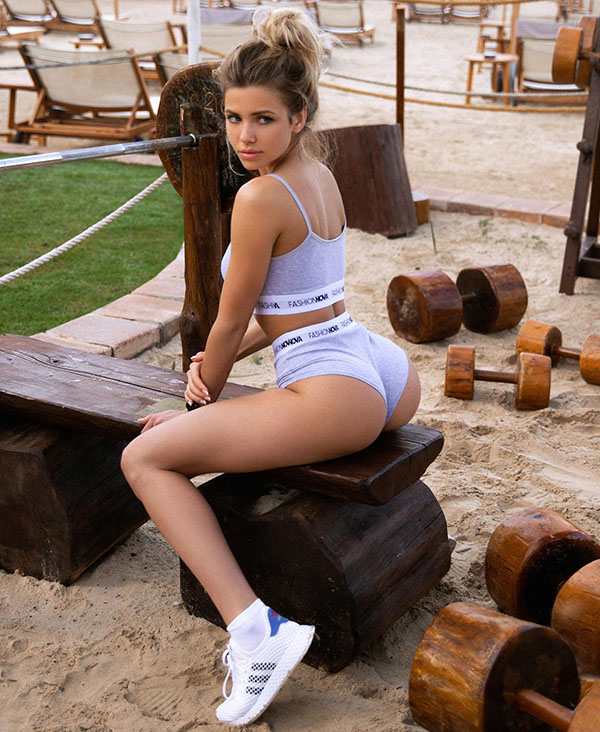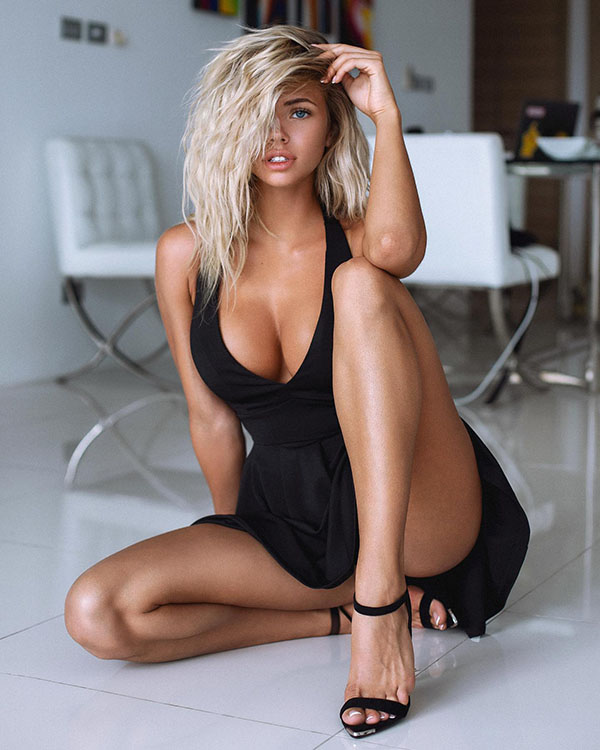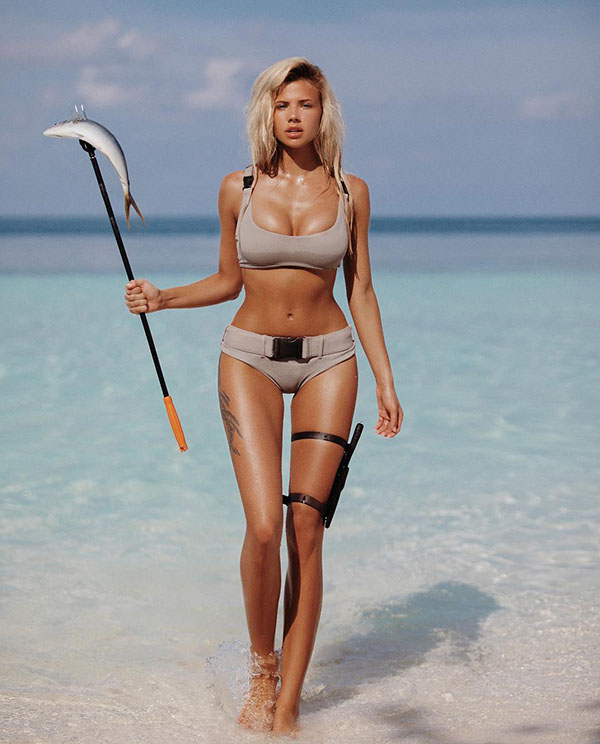 SUBSCRIBE TO OUR NEWSLETTER
Subscribe to our mailing list and get interesting stuff and updates to your email inbox.