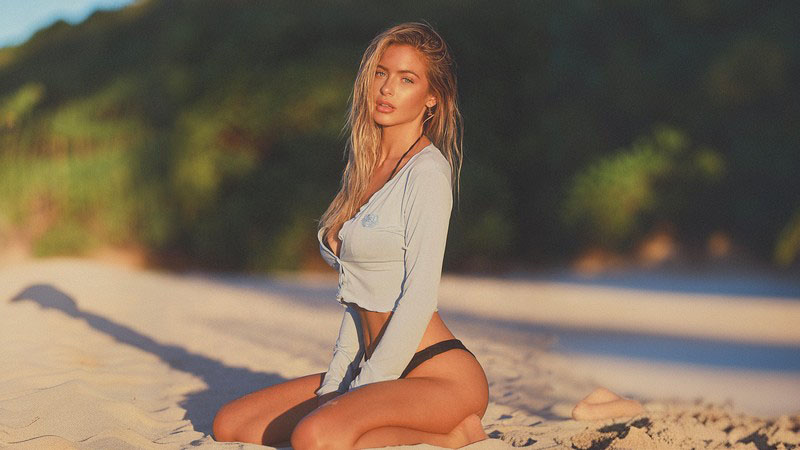 Hannah Palmer has become a household name for many people, especially those who follow her on Instagram. Her feed is filled with stunning swimsuit and bikini photos that showcase her beauty and dedication to her work as a model. Hannah's success has led her to receive offers from popular brands, and she has modeled for some of them. Her millions of followers on social media are a testament to her stunning looks and ability to pose flawlessly for the camera. Whether you're curious about her modeling career or simply want to learn more about your new favorite model, this article will delve into her personal life, including her relationships, net worth, religion, and more.
RELATED: 50 Hottest Women in the World
Hannah Palmer Facts
| | |
| --- | --- |
| Name: | Hannah Cozette Palmer |
| Age: | 24 |
| Nationality: | American |
| Birth Place:  | Prescott, Arizona, USA |
| Religion: | Christianity |
| Eye Color: | Green |
| Hair Color: | Blonde |
| Zodiac Sign: | Taurus |
| Height: | 5'5 inch/ 165 cm |
| Weight: | 121 lbs / 55 kg |
| Net Worth: | $7 million (Estimated) |
| Body Measurments: | Chest-34, Waist-26, Hips-34 |
| Relashionship Status: | Unknown |
| Profession: | Social media influencer and model |
| Instagram: | @hannah_cpalmer 2.2m followers |
| Twitter: | @hannah_cpalmer 380k followers |
| TikTok: | @hannah_cpalmer 462k followers |
| Onlyfans: | @hannahcpalmer |
Who is Hannah Palmer?
If you haven't heard of Hannah Palmer yet, you're in luck! This fashion model, Instagram celebrity, social media influencer, and TikTok star is taking the online world by storm. Born in the picturesque city of Prescott, Arizona in 1998, Hannah is just 24 years old but has already made a name for herself as a blonde bombshell. While she might not have won Maxim's "Cover Girl Contest," Hannah's participation in the competition brought her a huge amount of popularity, with thousands of likes on her social media pictures and legions of followers. Brands quickly started sending her offers to work as a model, and Hannah soon found herself endorsing companies like "Bang Energy" and "KO" watches.
Hannah Palmer's Education
From her humble beginnings in Prescott, Arizona, Hannah Palmer has always striven for success. After completing her high school education, Palmer decided to further her studies by enrolling at the University of Arizona. Although her studies were important to her, she couldn't help but feel like she was destined for something greater. That's when she decided to pursue her passion for modeling by attending Penrose Academy in Phoenix. Little did she know, her big break was just a few clicks away. By showcasing her stunning selfies on Instagram, she quickly garnered a following, which ultimately led her to achieve her dream of becoming a successful model.
What is Hannah Palmer's Net Worth?
When it comes to financial success, Hannah Palmer is certainly one to look up to, with an estimated net worth of $7 million. She's is a savvy businesswoman who has made a name for herself on social media platforms. And with her OnlyFans account reportedly bringing in around 5 million, it's clear that she has the skills and vision to build a truly successful brand.
Hannah Palmer's Social Media and Onlyfans
Hannah Palmer is a social media sensation, with Instagram being her most popular platform, which has gained her more than 2.2 million followers. Her posts receive over 100k likes on average, making her one of the top social media influencers. Hannah also has a TikTok account where she has amassed 462k fans, who love to stay up to date with her latest content. Additionally, Hannah's Twitter account has a substantial following of 380k, where she occasionally posts content for all her fans to enjoy. Hannah also provides premium content to her fans through her OnlyFans account, which can only be accessed by subscribing.
Hannah Palmer's Looks
It's impossible not to notice Hannah Palmer's natural beauty. With her blonde hair and piercing green eyes, she's a total head-turner. But it's not just her striking features that make her stand out from the crowd. Hannah is a fitness queen who dedicates herself to living a healthy lifestyle. She's passionate about working out and makes sure to incorporate it into her daily routine. And with her slim yet curvy figure, it's clear that her efforts are paying off. But here's the best part: it's not just about looks for Hannah. She's known for her bubbly and friendly personality, making her the total package.
Hannah Palmer's Relationship/Boyfriend
Despite Hannah Palmer's beauty, she remains single, which seems hard to believe. There could be several reasons for this, including the possibility that she hasn't found her other half yet. However, it's also possible that she has a partner but chooses to keep these details private. Given the celebrity status she enjoys, it's understandable that she may want to keep her love life out of the public eye. Who can blame her for wanting to avoid the scrutiny that comes with being in the spotlight? Either way, Hannah's fans continue to admire her for her beauty and talent and will undoubtedly wish her all the best in love and life.
Hannah Palmer's Freaky Stalker Story
Being a woman in the public eye isn't always glamorous. For Hannah Palmer, her journey on the internet has been marked with dangerous incidents. People who couldn't take "no" for an answer or had dark intentions are some of the individuals she's encountered. Her introduction to OnlyFans in 2021 opened new doors for her, however, it also allowed for dangerous people to try to invade her privacy. Palmer shared a heart-wrenching story of how stalkers broke into her mother's home and her apartment, recorded her, and posted the content online. The trauma of being stalked forced her to take extreme security measures involving a separate phone and a security company. Palmer said, "I've taken any precaution I can to hide my phone number and private information online," she shared. "If I do have crazy stalkers again, I'll file police reports, or restraining orders, if necessary."
Hannah Palmer FAQ's
How old is Hannah Palmer?
Born in 1998, Hannah Palmer is currently 24 years old.
Is Hannah Palmer married?
Hannah Palmer isn't married, and it's unclear whether she's currently in a relationship.
Hannah Palmer's Photos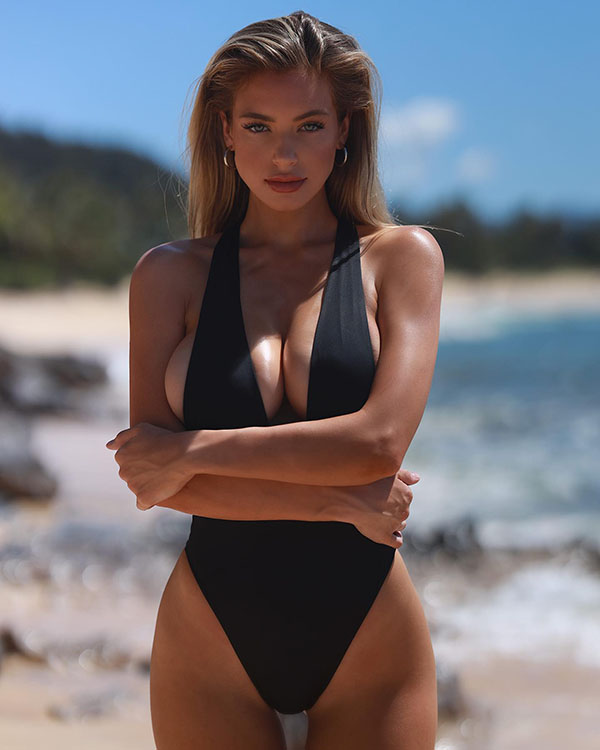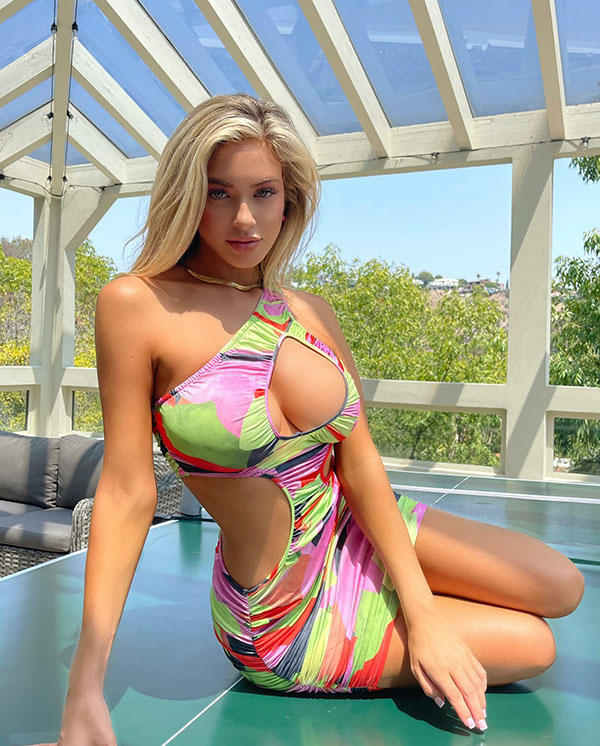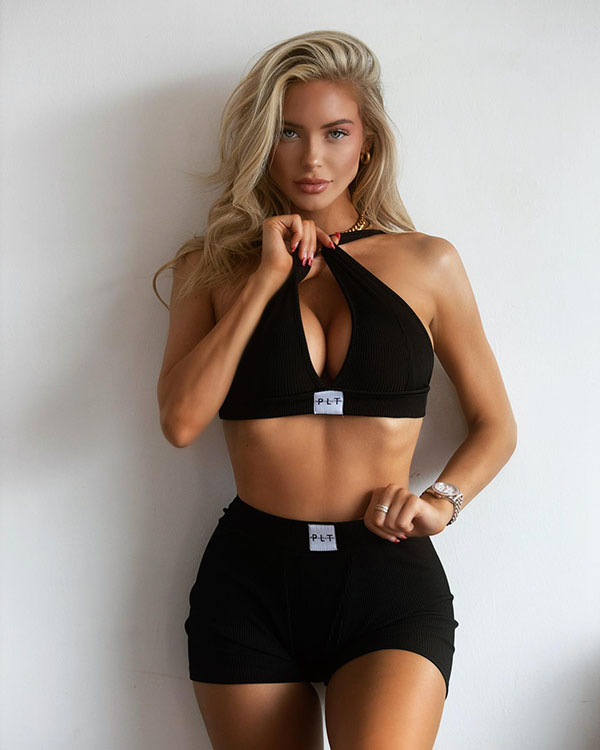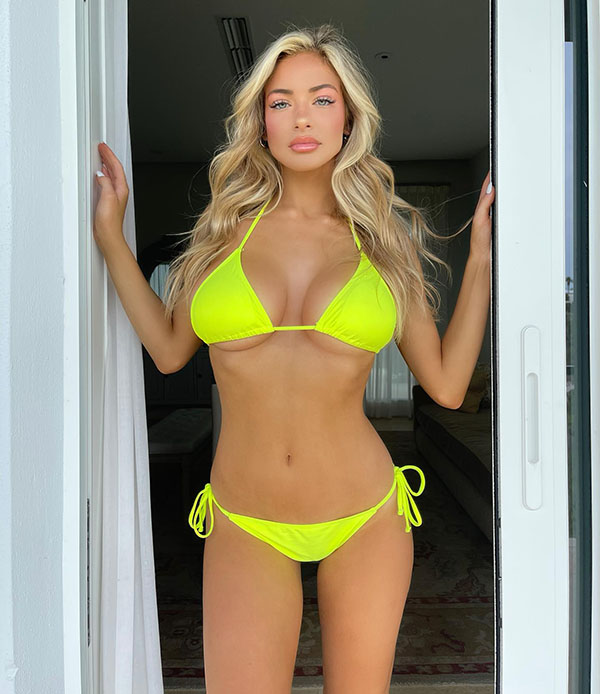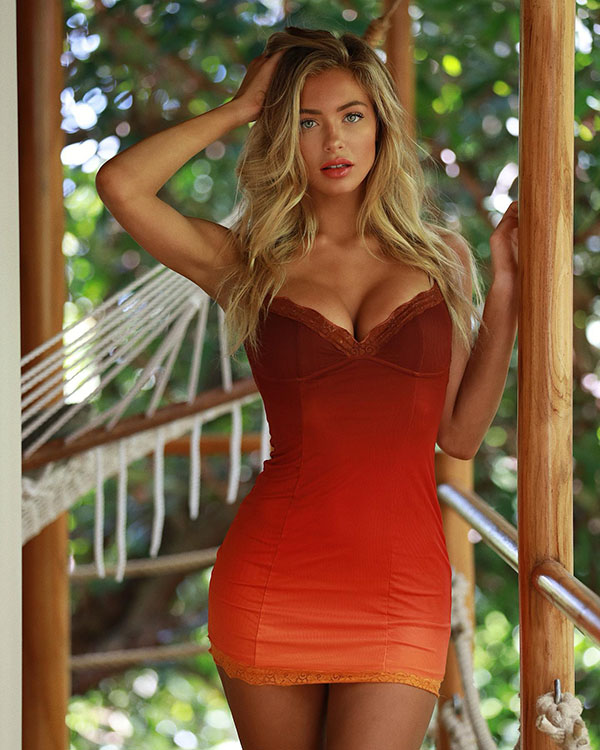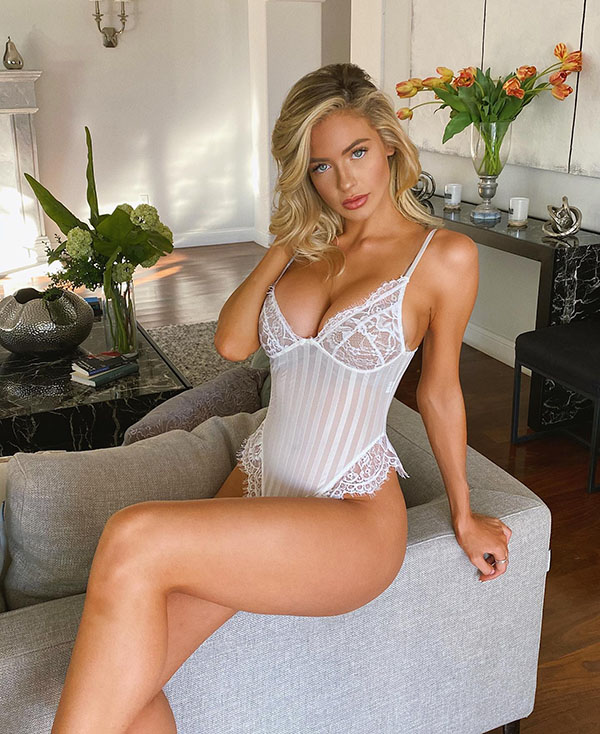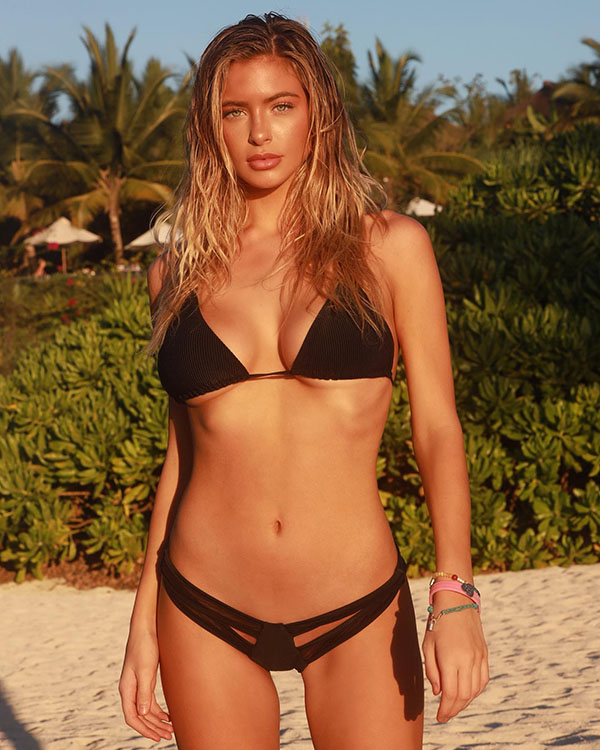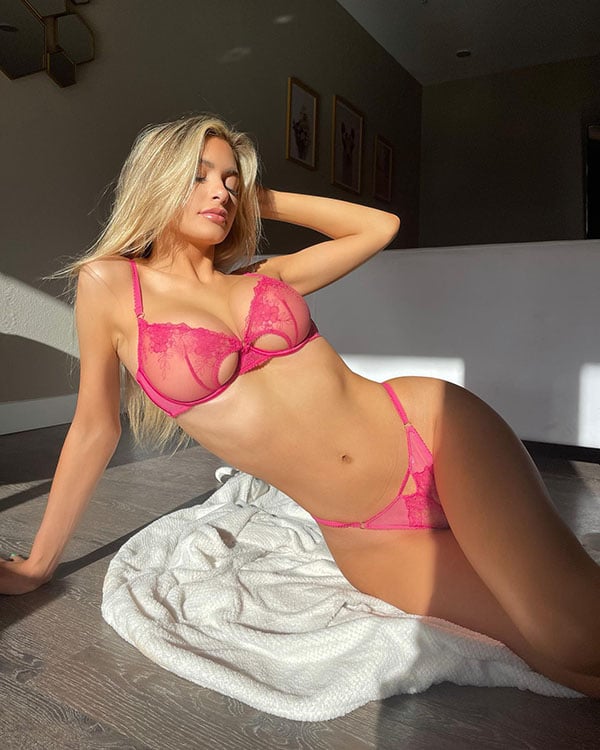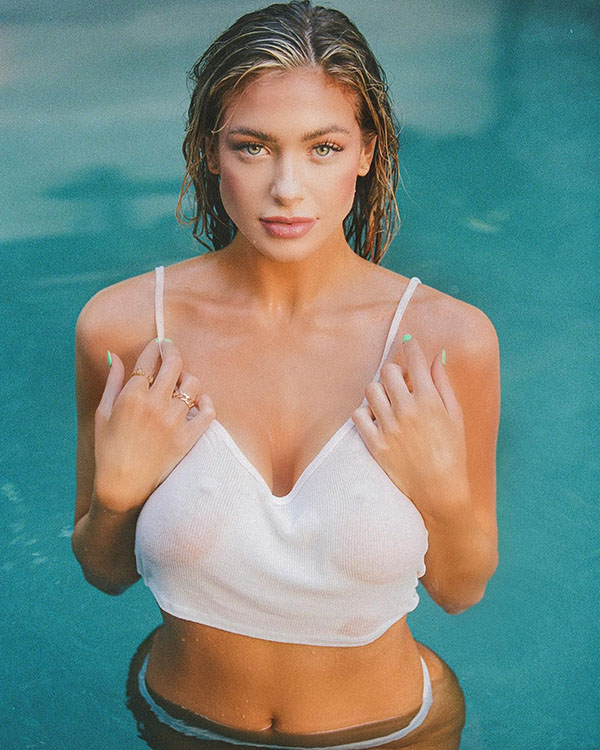 SUBSCRIBE TO OUR NEWSLETTER
Subscribe to our mailing list and get interesting stuff and updates to your email inbox.