Emily Elizabeth is a force to be reckoned with in the world of social media. Known for her stunning modeling shots and impeccable fashion sense, the influencer has gained a massive following on platforms like Instagram and TikTok. Fans can't get enough of her trendsetting outfits and glamorous lifestyle, and it's not hard to see why. But Emily's success is more than just skin-deep; she's also a savvy digital content creator and skilled social media personality. With her net worth steadily climbing, it's clear that Emily Elizabeth is in it for the long haul. Whether you already know her or just want to keep up with the latest social media trends, Emily Elizabeth is definitely someone to watch.
RELATED: 50 Hottest Women in the World
Emily Elizabeth Facts
| | |
| --- | --- |
| Name: | Emily Elizabeth Howard |
| Age: | 25 |
| Nationality: | American |
| Eye Color: | Blue |
| Hair Color: | Blonde |
| Zodiac Sign: | Taurus |
| Religion: | Christian |
| Height: | 5'5 inch/ 165 cm |
| Weight: | 123 lbs / 55 kilograms |
| Net Worth: | $1 - $1.5 million (Estimate) |
| Instagram: | @emmilyelizabethh 2.4m followers |
| Twitter: | @emillyy98 176k followers |
| Youtube: | @emmilyelizabethh 8.6k followers |
| Tiktok | @emmilyelizabethhhh 5.8k followers |
| Onlyfans: | @emmilyelizabethh |
Who is Emily Elizabeth?
Emily Elizabeth Howard, also known as Emily Elizabeth, is a rising star in the modeling and social media world. Born on May 6th, 1998, in Florida, this Taurus has made a name for herself as both an Instagram star and a TikTok celebrity. Her body measurements (35-27-32 inches) showcase her stunning figure, which she maintains thanks to her passion for fitness. Emily is a professional Instagram model and has attracted millions of fans to her account, where she showcases her beauty with every photo she shares. Alongside her social media fame, Emily has worked with several brands, including Fashion Nova and Ignite Swimwear, proving that she is a force to be reckoned with in the modeling world.
Emily Elizabeth's Social Media Presence
Emily Elizabeth is undoubtedly an active and inspiring presence on social media. With her main focus being Instagram, she shares stunning photos and videos that are not only aesthetically pleasing but also accompanied by inspiring quotes – a combo that's hard to resist! Not surprisingly, her Instagram account has amassed a whopping 2.4 million followers, with each post getting an impressive amount of likes. Apart from Instagram, Emily also runs a successful Twitter channel with over 176k subscribers. While her TikTok account is still in its early days, with just 5,892 followers, it won't be long before she makes waves on this platform too. Emily's active presence and engaging content are sure to inspire and motivate her fans, making her a force to be reckoned with among social media influencers.
What Is Emily Elizabeth's Net Worth?
Emily Elizabeth's net worth is just under 1.5 million U.S. dollars, making her financially secure and able to lead a comfortable life. Her income is mainly generated from her impressive following on social media platforms, such as Instagram, where she creates sponsored content for her followers. Her status as an ambassador for a number of swimwear and clothing brands, including Victoria's Secret, ONEONE swimwear, and Shanina Shaik, also brings in additional revenue. With her ever-growing popularity, it's likely that her earning potential will continue to increase in the future.
Emily Elizabeth's Relationships
Emily Elizabeth's stunning beauty and fame have left many fans questioning whether the model is romantically involved with anyone. Those who are drawn to her are eager to know more about her love life. Fortunately for them, Emily Elizabeth is currently in a committed relationship with Garrett Totten, and the two have been together for quite some time. Garrett proposed to Emily during a shared vacation, and the blonde beauty accepted. Their strong bond is evident in the photos that Emily shares on social media, often featuring her doting boyfriend. Although we're unsure when their marriage will take place, we can't help but anticipate an impressive and lavish event that captures their love beautifully.
Emily Elizabeth's Career
Emily Elizabeth has been working hard on her modeling career and currently resides in the bustling city of New York, USA. Her fans eagerly anticipate the content she posts on social media. Emily's swimwear modeling is a fan favorite, and it's easy to see why. With collaborations with big brands like Ignite Swimwear and Fashion Nova, her modeling work is reaching new heights. But she's not just a pretty face behind a camera. Emily's YouTube channel gives fans the opportunity to get to know her better, and it's clear she's not one to shy away from hard work. It's no surprise that her dedicated fanbase continues to grow.
Emily Elizabeth's Family
Emily Elizabeth has managed to keep her family life relatively private. While we don't know much about her parents, we do know that they have been instrumental in her success as a model. Emily's father, Mark Howard, and her mother, Journey Howard, have been incredibly supportive of their daughter's chosen career path from a young age. Mark, in particular, served as an inspiration with his unrelenting work ethic. Though we don't know much about their professions or whether Emily has any siblings, it's clear that this family unit is tight-knit and supportive of one another. Here's hoping we get more glimpses into Emily's family life in the future!
Emily Elizabeth's Education
Despite the lack of information about Emily's education, it is known that she was an exceptional student during her school days. Growing up in Florida, U.S., Emily's bright mind shone through in her academic achievements as she consistently received top grades. She also displayed a strong passion for the performing arts, frequently participating in talent competitions in hopes of discovering her true calling. However, it was Elizabeth's interest in fashion from a young age that ultimately led her towards a modeling career. Despite the challenges that come with pursuing such a career, she remained committed to her dreams and went on to make a name for herself in the fashion industry.
Emily Elizabeth FAQ's
Is Emily Elizabeth married?
The model is currently engaged to her longtime boyfriend Garrett Totten and they are in the process of planning their wedding.
What Is Emily Elizabeth's net worth?
It's estimated that Emily Elizabeth's net worth is between $1 and $1.5 million.
Emily Elizabeth's Photos
Below are some of Emily Elizabeth's most stunning photos from her Instagram account.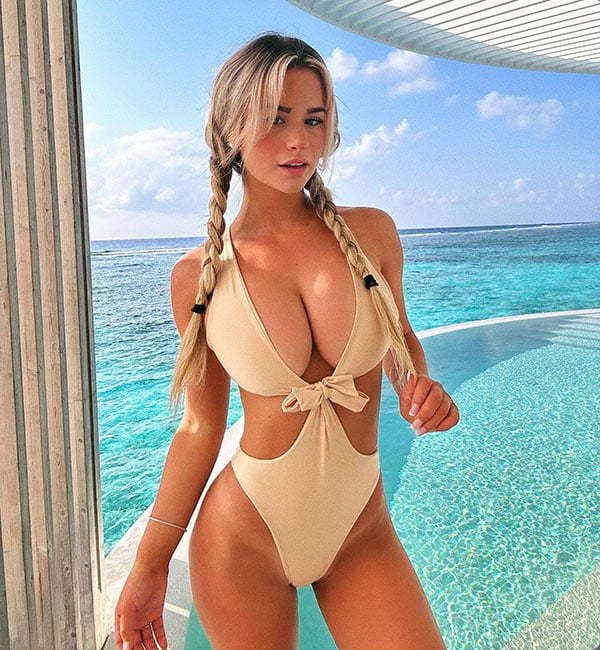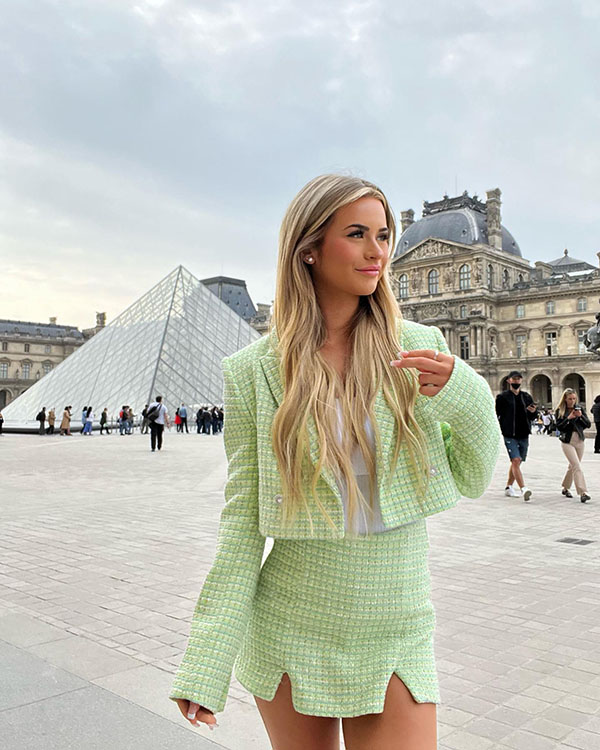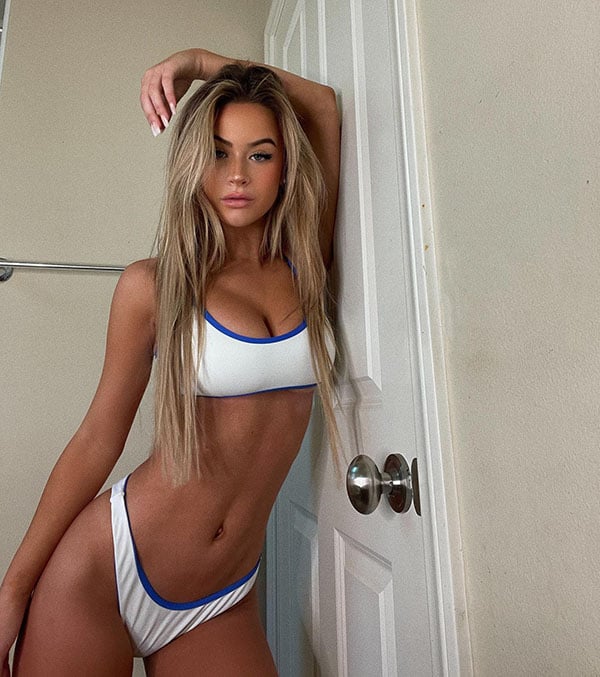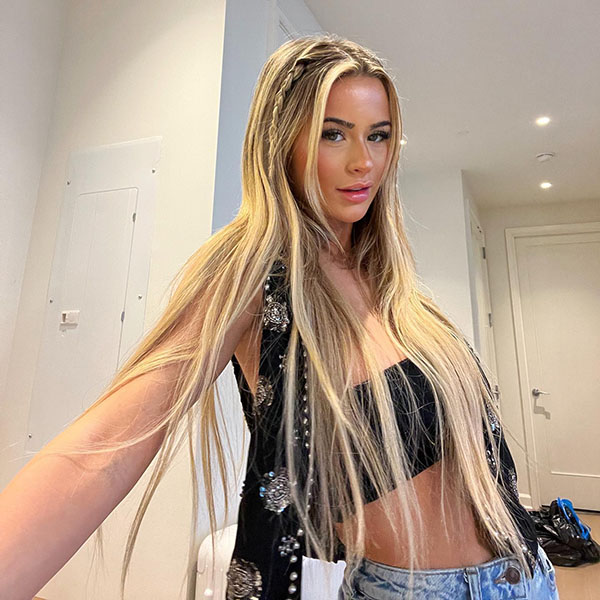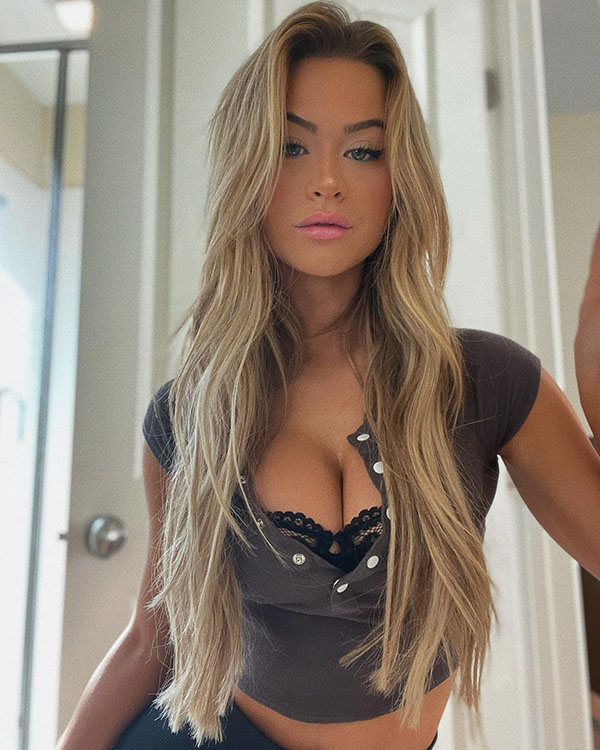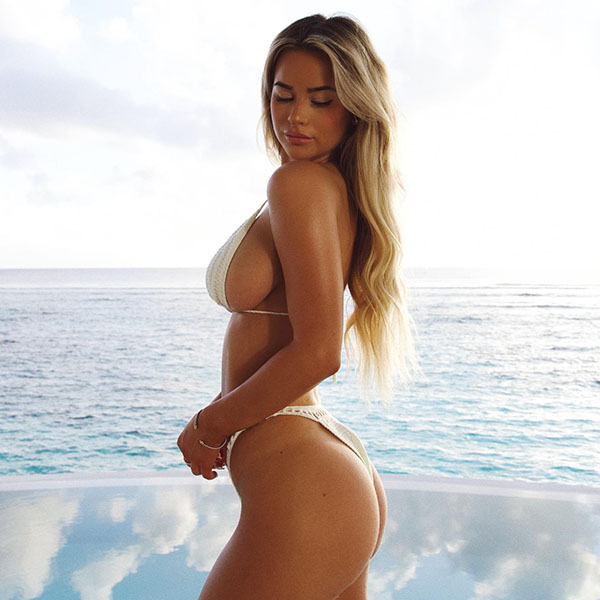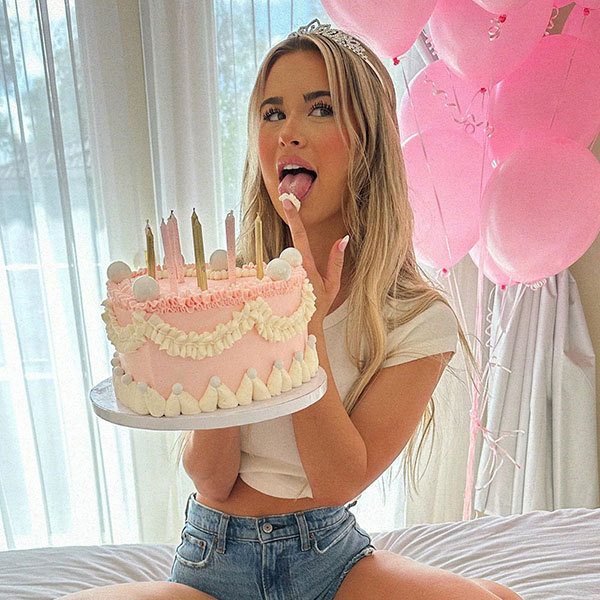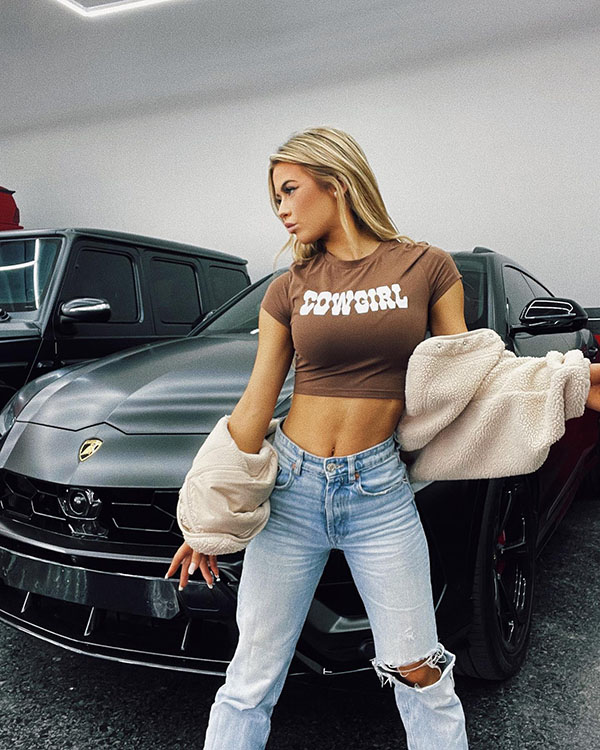 SUBSCRIBE TO OUR NEWSLETTER
Subscribe to our mailing list and get interesting stuff and updates to your email inbox.