Demi Rose Mawby has become one of the biggest names in the fashion industry, and it's not hard to see why. With her striking beauty, she has amassed a following of over 20 million on Instagram alone. It's hard to believe that this stunning model was once bullied for her appearance in school. But rather than letting it bring her down, she used her passion for posing in front of the camera to catapult her career to new heights. She's been featured in numerous magazines, including M! and FHM, and has even dated some of the most famous figures in the world. With her impressive net worth and thriving career, it's clear that Demi Rose is living proof that when you believe in yourself, anything is possible.
RELATED: 50 Hottest Women in the World
Demi Rose Mawby Facts
| | |
| --- | --- |
| Name: | Demi Rose Mawby |
| Age: | 28 |
| Nationality: | British |
| Birth Place:  | Floria, United States |
| Eye Color: | Brown |
| Hair Color: | Brown |
| Zodiac Sign: | Aries |
| Religion: | Christian |
| Height: | 5'2 inch/ 157 cm |
| Weight: | 108 lbs / 49 kilograms |
| Body: | Chest-37, Waist-24, Hips-36 |
| Net Worth: | $4 million (Estimate) |
| Instagram | @demirose 20.2m followers |
| Twitter: | @DemiRoseMawby 665k followers |
| Onlyfans: | @demirose |
Who is Demi Rose Mawby?
Demi Rose Mawby is a stunning British model, social media personality, and Instagram influencer who has made waves thanks to her stunning beauty and undeniable talent. Born in Birmingham, West Midlands, England on March 27, 1995, she grew up under the guidance of her parents Barrie Mawby and Christine Mawby. Later, when she turned 18, she signed with Miami-based modeling agency Taz's Angels, which propelled her to fame and success. Her curvy figure and unparalleled beauty endeared her to many, and soon her social media presence exploded. She has graced the covers of notable magazines like Nuts, Zoo, and FHM while also appearing in music videos for artists such as Rihanna and DJ Khaled. And while she was already a well-known personality on Myspace, today, she is famous for her OnlyFans account and her enviable social media presence.
Demi Rose's Net Worth
Demi Rose's professional life has been nothing short of impressive, with numerous collaborations with top-tier modeling and fashion agencies. It was at the age of 18 when she burst onto the scene, gaining recognition for her stunning beauty and charisma. Her hard work and dedication have certainly paid off financially as well, with a 2019 net worth estimated at an impressive $4 Million. As if that wasn't enough, Demi has her sights set on Hollywood, and with her talent and drive, we have no doubt that her net worth will continue to climb in the coming years.
Demi Rose's Modeling Career
Demi Rose Mawby is known for her striking beauty, and it's something that's been with her throughout her life. It's no surprise that when she decided to post photos of herself on Instagram, people took notice. Her beauty attracted the attention of several modeling and fashion agencies, who were impressed by what they saw. Despite her petite stature, she has managed to work with various agencies over the years, proving that her beauty knows no limits. It's inspiring to see someone with such a unique look succeed in such a competitive industry.
Demi Rose's Dating History
Demi Rose Mawby has never been one to shy away from the limelight or dating scene. In 2016, the model began a high-profile relationship with none other than Tyga, rapper and former flame of Kylie Jenner. Despite being spotted together on multiple occasions, the pair eventually called it quits. But Rose didn't let heartbreak keep her out of the dating game for long. She went on to date DJ Chris Martinez for two years before their relationship ended. Now, the question of whether she's seeing anyone new is up in the air. But a recent revelation from the model has sparked curiosity and speculation alike: Demi Rose has come out as bisexual, expressing interest in dating both men and women. One thing is for certain- when it comes to Demi Rose's love life, there's never a dull moment.
Demi Rose and Kylie Jenner
Back in 2016, Demi Rose Mawby found herself in the middle of a highly publicized feud with Kylie Jenner. Rose was seen with Tyga, Jenner's ex, in Cannes at a YSL store, which caused tension between the two models. While the feud was certainly dramatic, Rose has since revealed that she only has good things to say about Jenner. Despite their past connections, Rose respects Jenner and has never said anything negative about her. The model maintains that there are no ill feelings between them, but some people just love to hate her. Regardless, Rose doesn't let the negativity get to her and continues to focus on her successful career.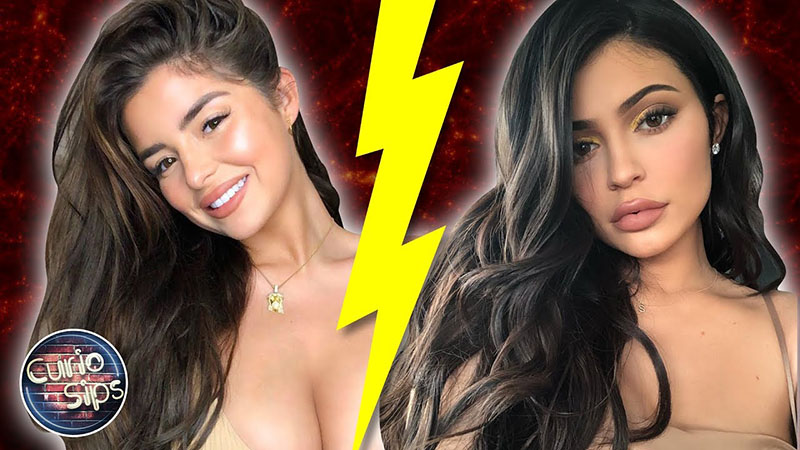 Demi Rose's Bullying Experience
Demi Rose's success story is nothing short of inspiring. Despite being bullied for her Latin American looks and beauty in school, she never let the negativity hold her back from pursuing her dreams. From a young age, she had an unwavering passion for posing in front of the camera and dreaming of Hollywood stardom. Her parents recognized her talent and sent her to stage school to help her overcome her shyness. Though she faced significant challenges along the way, she persisted and studied at Walsall College. Through sheer grit and determination, Demi Rose came to fame thanks to her unique beauty and modeling talent. She serves as a beacon of hope to anyone who has faced bullies and risen above them to achieve their dreams.
Demi Rose's Family
While Demi Rose Mawby may have come from a loving family that included her parents and younger sister, life has thrown her some tough punches. Both her parents – Barry and Christine Mawby – passed away within a year of each other, leaving Demi to navigate life without them. Her father lost his battle with cancer in 2018, and her mother passed away from a stomach infection the following year. It was undoubtedly a challenging time for Demi, but despite the adversity, she persevered. She has continued to work hard in her modeling career and has become a bright and shining star in the industry. Her strength and resilience are an inspiration, and she continues to shine even in the face of hardship.
Demi Rose Mawby FAQ's
How tall is Demi Rose?
Demi Rose is 5 feet 2 inches / 157 cm tall.
What is Demi Rose's Clothing Line Called?
The clothing line created by Demi Rose is called "The Collection of Demi Rose".
Is Demi Rose married?
Demi Rose hasn't tied the knot yet. While she's been in several high-profile relationships over the years, her current relationship status is a mystery.
Demi Rose's Photos
Below are some of Demi Rose's most beautiful photos from her Instagram account.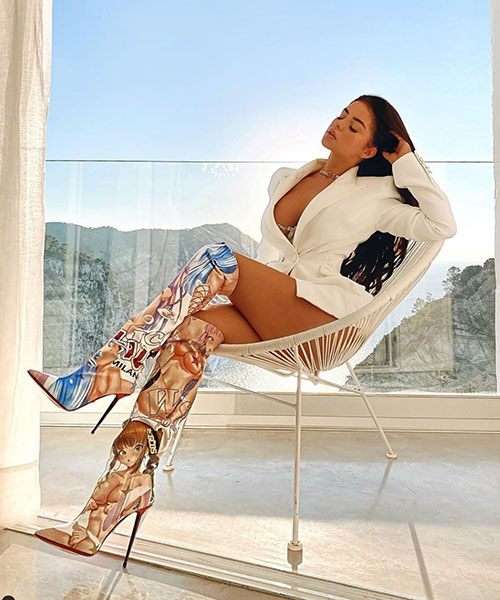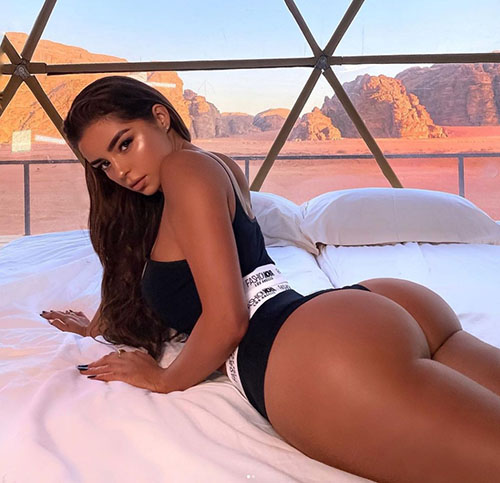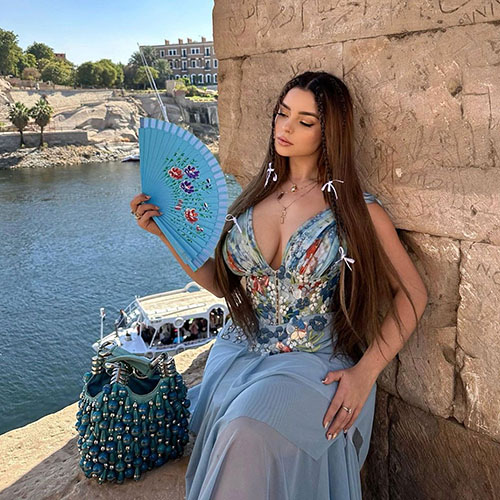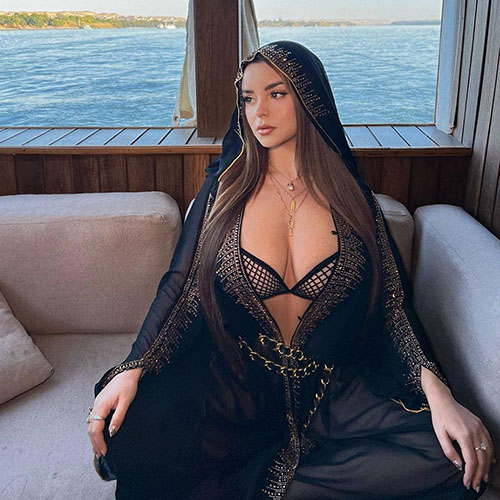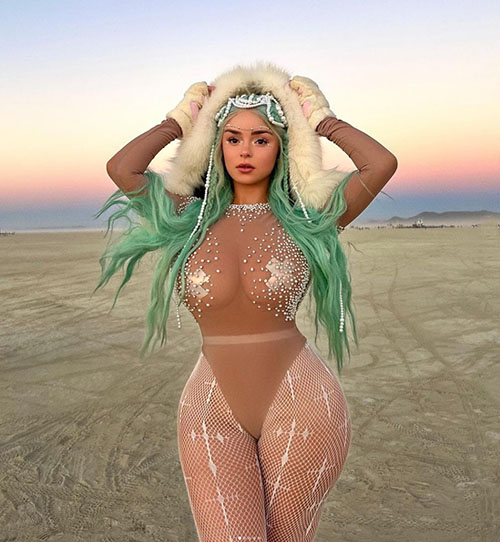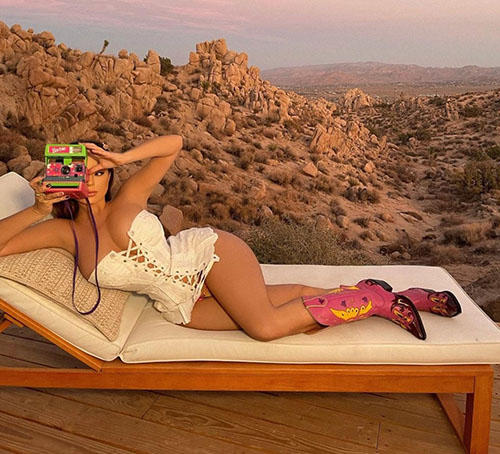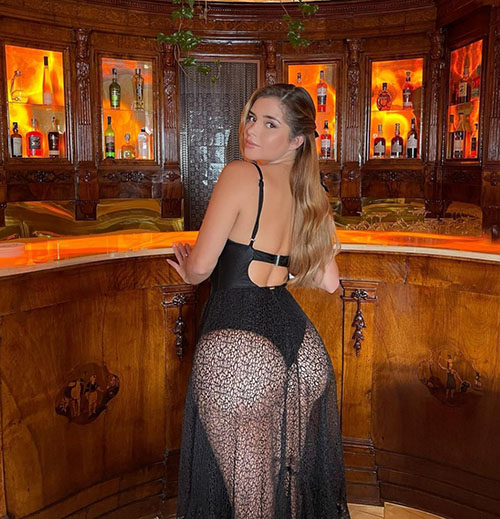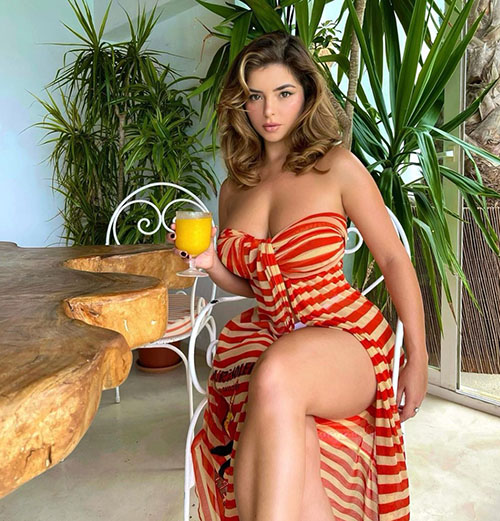 SUBSCRIBE TO OUR NEWSLETTER
Subscribe to our mailing list and get interesting stuff and updates to your email inbox.