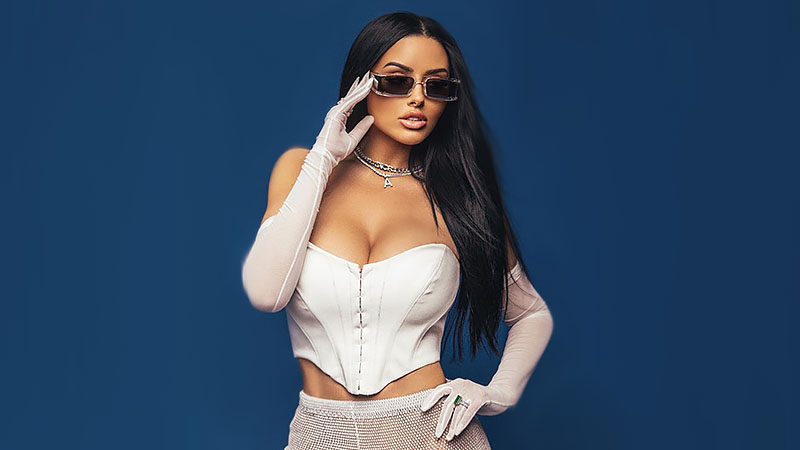 Abigail Ratchford, also known as "The Queen of Curves", has become a popular model and actress with a massive social media following. Her undeniable beauty and curves have landed her modeling jobs with numerous top brands, as well as acting roles. Even those who may not know her by name have likely seen her striking photos on social media or in magazines. Abigail's swimsuit and lingerie modeling photos are a phenomenon, and it's clear she knows how to work the camera to make jaws drop. Whether you're already a fan or new to the scene, this article will reveal all the juicy details you've been dying to know about Abigail, including her net worth, relationships, social media following, and career journey.
RELATED: 50 Hottest Women in the World
Abigail Ratchford Facts
| | |
| --- | --- |
| Name: | Abigail Ratchford |
| Age: | 31 |
| Nationality: | American |
| Birth Place:  | Scranton, Pennsylvania |
| Eye Color: | Green |
| Hair Color: | Dark Brown |
| Body Measurements | Chest-36, Waist-24, Hips-36 |
| Occupation: | Actress/Model |
| Zodiac Sign: | Aquarius |
| Height: | 5 feet 8 inches / 173 cm |
| Weight: | 139 lb / 63 kg |
| Net Worth: | $4.5 million (Estimated) |
| Instagram: | @abigailratchford 9.2m followers |
| Facebook: | @OfficialAbigailRatchford 3.8m followers |
| Twitter: | @AbiRatchford 1.8m followers |
| Tiktok | @graceboor_ 1.2m followers |
| Onlyfans: | @abigailratchford |
Who is Abigail Ratchford?
Kayla Ratchford was born in Scranton, Pennsylvania, and has Irish, German, and French heritage. Growing up, she was one of seven siblings in a Catholic family. She attended Our Lady of Peace School and became a cheerleader at Scranton Preparatory School. Despite originally wanting to pursue veterinary medicine, she discovered allergies to animals, including cats and dogs. Later, Ratchford attended the University of Scranton but did not graduate. Instead, she worked various jobs, such as a secretary in a relative's dentist office, a waitress, and a legal assistant, earning between $500 and $700 per month. In addition, she participated in the Miss Pennsylvania Beauty Pageant and trained with a custom trainer for $2,000 but only made it to the semifinals.
Ratchford gained popularity after sharing photos on social media. She was hired by various magazines and has since been featured in billboard campaigns on Sunset Boulevard. She even posed for Playboy magazine and is commonly referred to as the "Queen of Instagram" or the "Queen of Curves." Today, Ratchford has amassed over 15 million followers across her social media channels.
Abigail Ratchford's Net Worth
Abigail is just one of many social media influencers who are making big bucks by promoting products on their Instagram accounts. With over 9 million followers, she has a net worth estimated at $4.5 million. Abigail can charge up to $10K for a permanent Instagram post, and she also offers rates for temporary posts and Snapchat shoutouts. While she's willing to promote many brands, Abigail draws the line at slimming teas and other oversaturated products that she sees on other influencers' feeds. Despite avoiding some types of endorsements, she still found success with custom merchandise like her popular paper calendar, earning $200,000 from that alone. It's clear that social media is a powerful platform for those who know how to use it, and Abigail is definitely one of those people.
Abigail Ratchford Relationship History
Abigail Ratchford has had her share of relationships, but her dating life has never been a secret. The model dated Jason Iovine briefly in 2015 before moving on to Hollywood businessmen and celebrities. However, her most notable relationship was with Johnny Manziel, the former NFL player. Unfortunately, Manziel passed away that same year due to a gunshot. Since then, Ratchford has remained single and happy to be so. She has previously spoken about the importance of being an independent woman, finding it more crucial than having a man in her life. Additionally, she has a very specific taste in men and is drawn to those who are either very classy or very casual. One thing is for sure; regardless of her relationship status, Abigail Ratchford is an accomplished model with a thriving career.
Abigail Ratchford's Beauty Enhancements
Abigail Ratchford isn't one to shy away from the truth about her body enhancements – she's open and honest about the work she's had done. She's had Botox injections to smooth out her forehead and corners of her eyes, as well as lip fillers for a more plump pout. And if that wasn't enough, she's also had CoolSculpting treatments for fat reduction on the backs of her thighs and arms. But she doesn't stop there when it comes to taking meticulous care of herself. Ratchford gets a spray tan every week and adds volume and length to her already luscious locks with tape-in extensions. This all adds up to around $2,500 per month on beauty and wellness services to keep the model looking and feeling her best.
Abigail Ratchford's Family
Growing up in a family with six siblings is no easy feat, but Rachel Ratchford learned to embrace it. Raised in the small town of Scranton, Pennsylvania, she acquired a big family mentality and the values of a close-knit community. Being the fifth of seven children, she learned how to be independent and motivated to achieve her goals. Perhaps it's no surprise then that she's made a name for herself in the modeling industry. But Rachel isn't the only one in her family with the modeling bug. Her sister Isabelle Ratchford is also pursuing a career in front of the camera lens. With her sights set on growing her online following, it seems like this family's good looks aren't going away anytime soon.
Abigail Ratchford FAQs
How much is Abigail Ratchford worth?
Abigail Ratchford's net worth is estimated to be $4.5 million, with her modeling career being her primary source of income.
Did Abigail Ratchford always want to become a model?
During her youth, Ratchford aspired to be a veterinarian, but due to allergies, her options were limited. As an alternative, she pursued a career in the entertainment industry, trying on her mother's elegant clothing and lipstick.
Abigail Ratchford Photos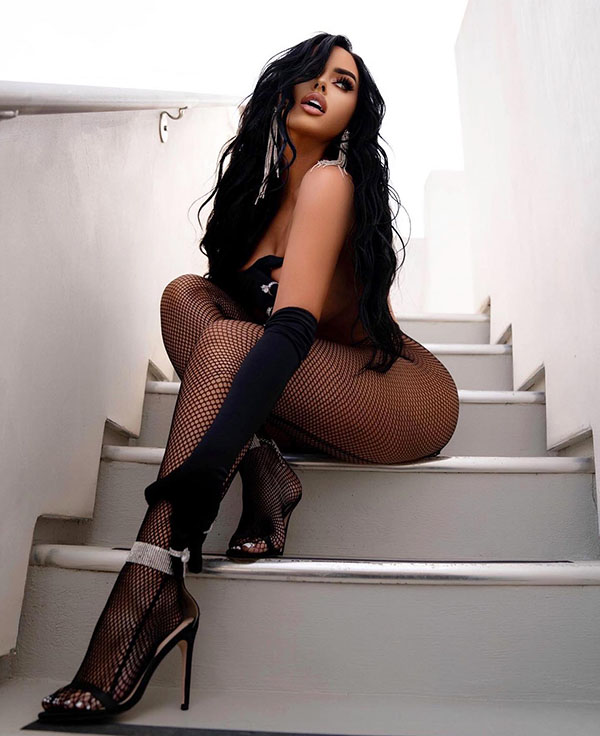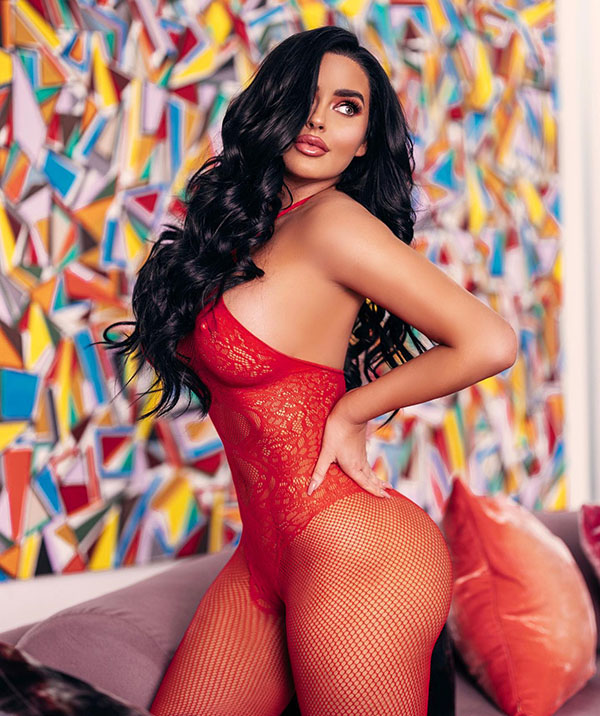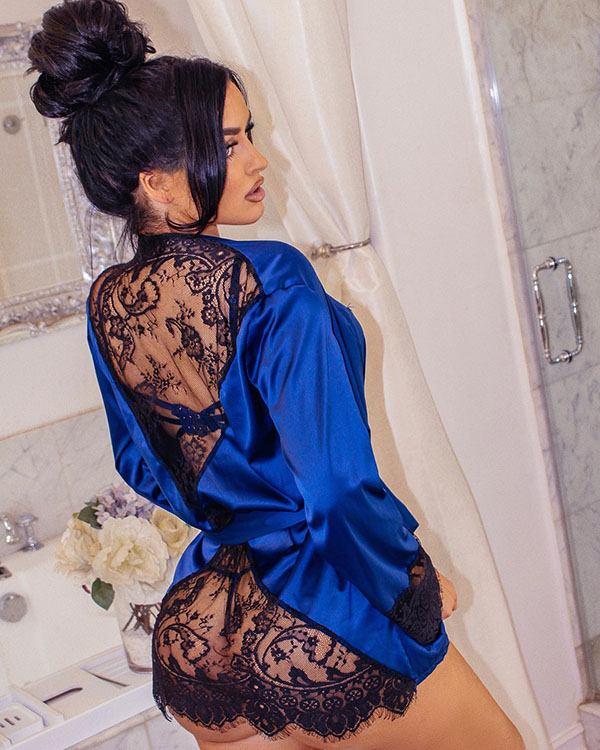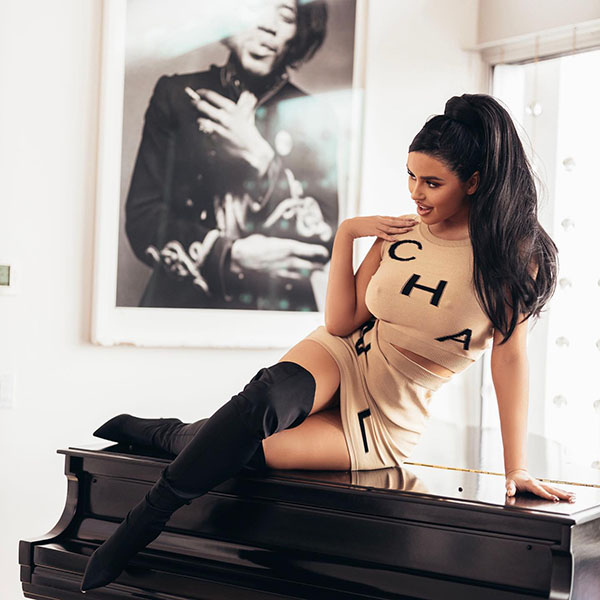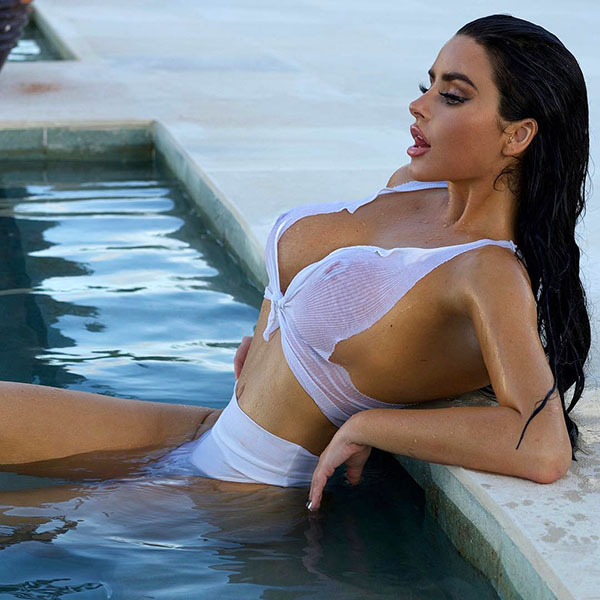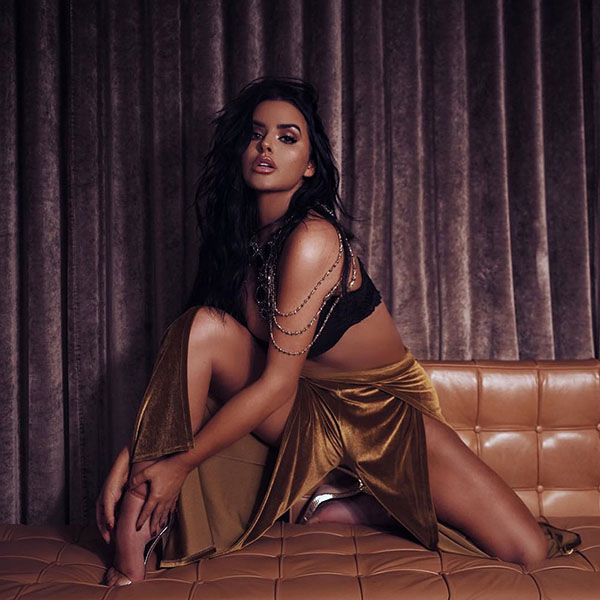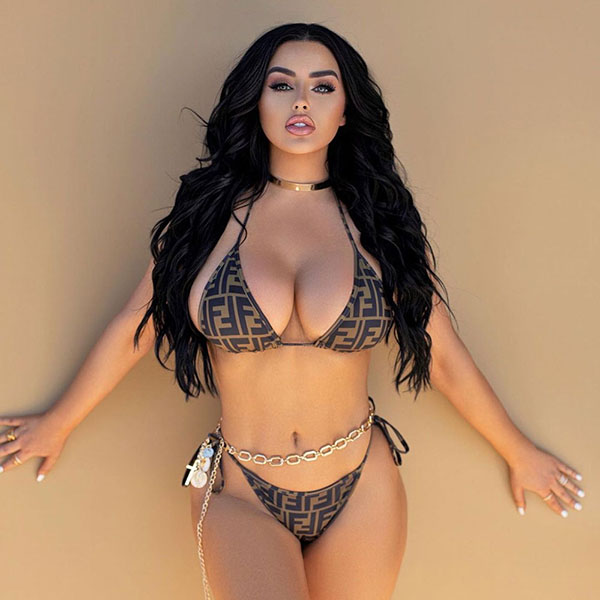 SUBSCRIBE TO OUR NEWSLETTER
Subscribe to our mailing list and get interesting stuff and updates to your email inbox.