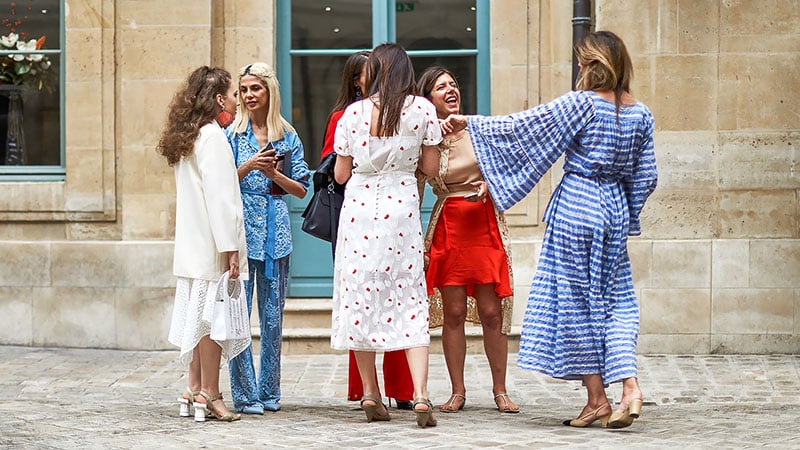 Say goodbye to thick coats and countless black garments, summer is here and it's time to have some fun with dressing. From rich colors and eye-catching prints to flirty and flowing designs, it's the season to be bold. Whether you're headed to the beach, a party, or to work, beating the heat has never looked so fashionable. By following this simple guide, you'll find that looking stylish while keeping cool is easier than ever.
Summer Beach Outfits
When summer comes, it's naturally time to hit up the beach. While you may already have the perfect bikini or a swimsuit lined up for your dip in the ocean, your look will still require a fabulous outfit to get you there and back. Of course, you don't want to be fussing about tight garments and complicated fastenings while at the beach, so easy, slip-on styles are essential. A simple, chambray dress makes an excellent choice and looks great with a pair of cute summer sandals. Likewise, halter neck styles and printed maxis also make great beach dresses and can easily transition into a chic casual look for the rest of the day. If you're looking for something other than a dress, however, you can't go past a fun, lightweight playsuit.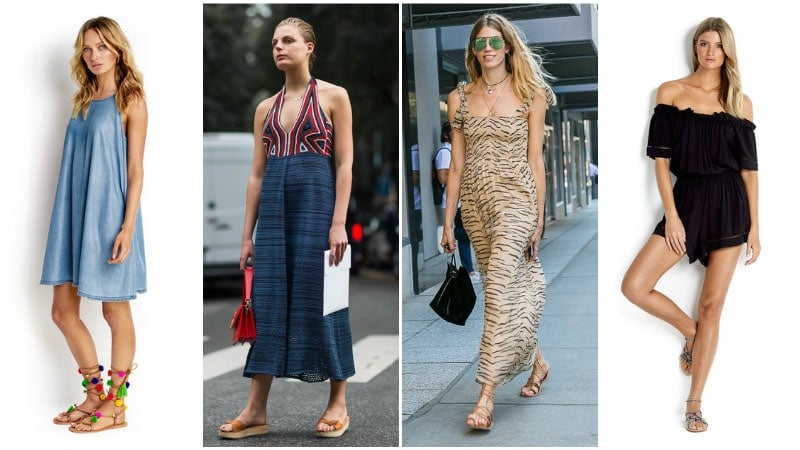 SHOP THE LOOK
Summer Party Outfits
Summer is the season of parties. From rooftop cocktails to chic pool parties, it's all about getting dressed up and going out while the weather's nice. A stylish dress or a skirt is an obvious choice for these events, but finding the right one can be difficult. Choosing a look that appears semi-formal or cocktail-appropriate that won't leave you hot and sweaty is the key. Lightweight materials make an excellent choice but be careful that you don't look too casual. Crochet and light lace dresses appear particularly striking for white parties. If you prefer a more structured fabric, however, be sure to pick a style that subtly reveals a little bit of skin to keep you cool. One-shoulder designs, embellished mini-skirts, and halter-neck dresses are all stylish options.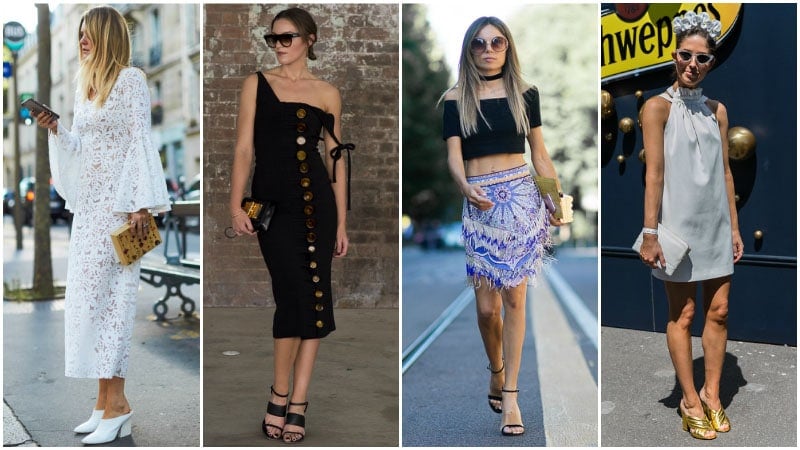 SHOP THE LOOK
Summer Casual Day Outfits
Summer is a fun time to experiment with your casual wardrobe and put a little more flair into your daytime outfits. Without the restriction of having to bundle up for warmth, your choice of outfits becomes broader, making dressing a more creative process. So, if you've got some trends in mind that you'd like to try, now's the time. From off-the-shoulder, ruffle tops to bohemian, printed maxis, this season is about being bold while maintaining a relaxed and carefree attitude. Choose designs with loose, unstructured silhouettes and unique details to quickly create ideal summer outfits. Bold stripes, unusual colors, and oversized trims will all do the job with style.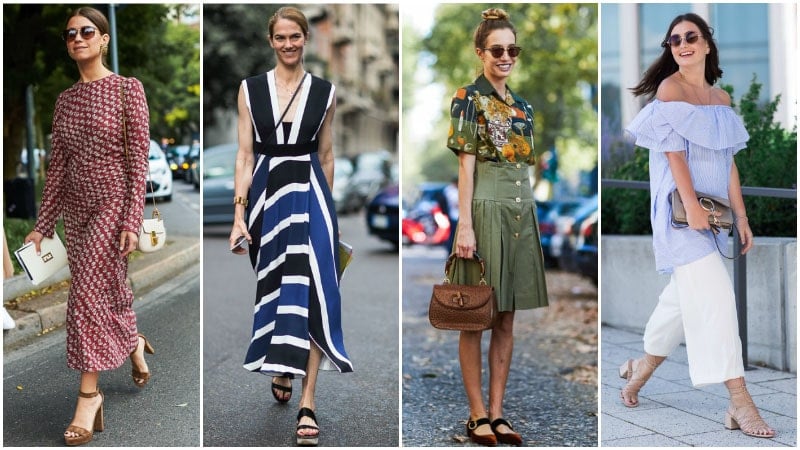 SHOP THE LOOK
Summer Casual Night Outfits
Long, flowing shapes and silhouettes create the perfect mood for a warm summer's night. Whether you're headed out to dinner with friends, to your favorite bar for a few drinks or even to catch a movie at an outdoor cinema, lightweight and lose garments are ideal for beating the heat in style. Choose between gorgeous flowing maxi dresses, chic wide-leg jumpsuits, and stylish coordinates to nail this look. You can also try the current pyjama trend with satin separates for a daring look. Relaxed yet sophisticated, these loose outfits create the perfect summer vibe. Simply finish them off with low heel sandals for the perfect amount of polish.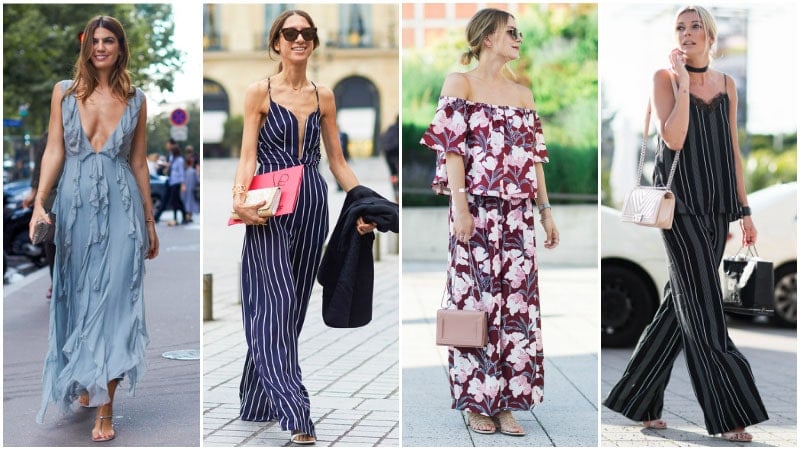 SHOP THE LOOK
Summer Rainy Day Outfits
Although summer is ultimately the season of sunshine, there are still rainy days. Being prepared with a few stylish wet-weather options for when it does rain will help prevent any "I've got nothing to wear" scenarios from occurring. The trick to making rainy day outfits work for the hot weather is balance. Choosing styles that will provide cover from the rain while also keeping you cool enough in the heat is key. Shorts or a skirt paired with a long-sleeved top or lightweight jacket is an ideal solution. Keeping your top half covered will protect you from getting too wet while leaving your legs bare will ultimately keep you cool and fresh. Alternatively, a maxi dress layered over the top of a T-shirt also makes a stylish option and can be reduced back to just a maxi when the rain clears up.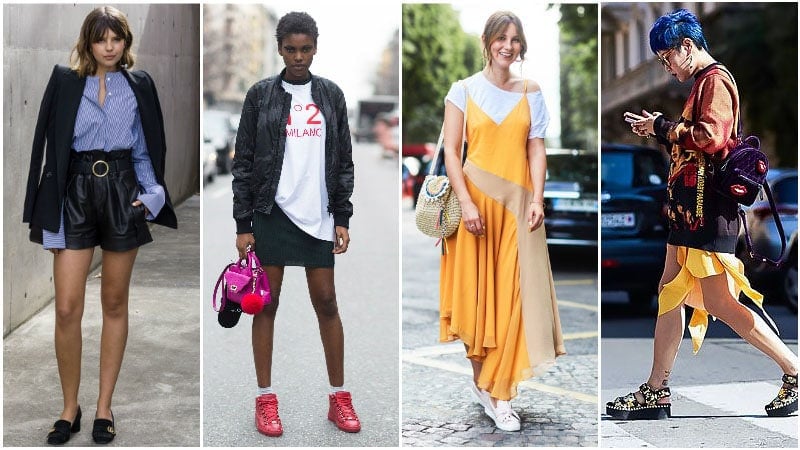 SHOP THE LOOK
Summer Concert & Festival Outfits
Summer is the prime season for concerts and festivals no matter where you are in the world. Although this means that you're sure to have plenty of fun throughout the months, it also means that you need to think of some appropriate outfits. Something that'll keep you cool while offering protection from both the elements and overzealous dancers is essential. It also must be comfortable and practical as you'll likely be wearing it for some time. Shorts are a great choice as they'll let you move freely while staying cool. A skirt can also do the job, however, if you're after something a little more feminine. If your concert or festival goes into the night, keep your look warm with cropped jeans or culottes. As for tops, a simple black T-shirt or crop top is perfect.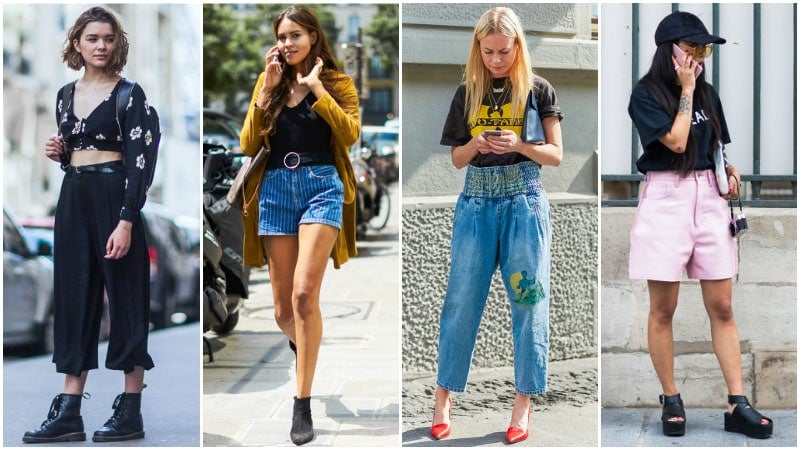 SHOP THE LOOK
Cute Summer Date Night Outfits
Date nights require a look that's both feminine and flirty. While in winter this may be a little tricky, summer is the perfect season for this type of dressing. This year, ruffles, pleats, and plissé create the perfect look and appear simply divine on dresses. Choose between maxi, midi, and cocktail lengths to best suit your date location. You can also select from a range of fabrics, including chiffons, satins, and even velvet on cooler nights, to suit your style. Not into all the frills? How about a sleek pencil skirt and a crop top for a look that is both feminine and modern without any fuss.
RELATED: 7 Sexy Date Night Outfits That Will Impress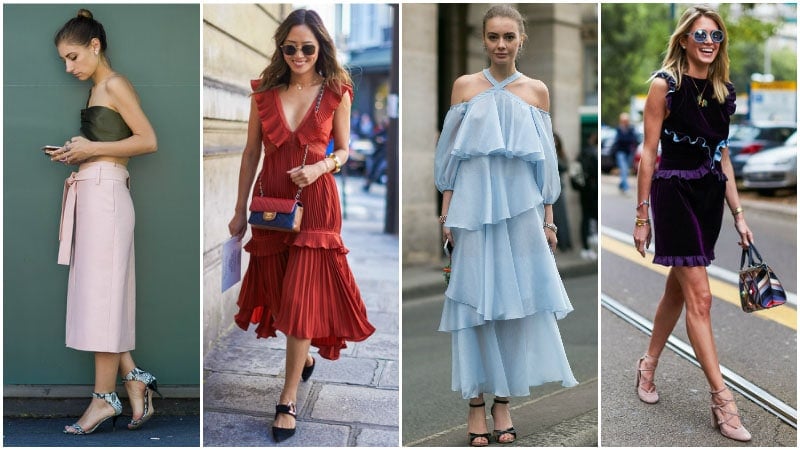 SHOP THE LOOK
Summer Work Outfits
Work can be one of the most difficult occasions to dress for in summer. While warm weather easily lends itself to casual dressing, keeping cool while looking office-appropriate can be a real challenge. While your instincts may say that wearing a camisole top is fine when it's 30 degrees Celsius outside, it should really be avoided. Fear not, though, there are ways to dress for the heat while adhering to dress code standards. By choosing office-appropriate styles in lightweight fabrics, you'll be able to cover up without overheating. Also, be mindful of choosing styles that reveal just the right amount of skin. Let legs breathe from the knee down or keep arms free with sleeveless garments for a balanced summer look.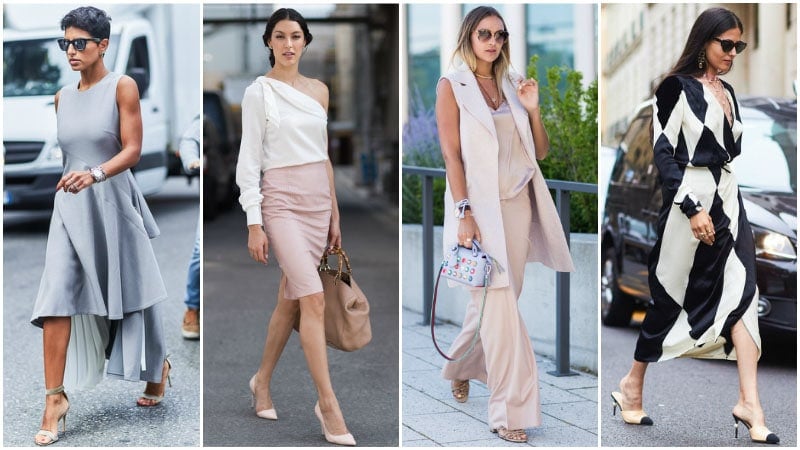 SHOP THE LOOK
Summer Workout Outfits
Working out in the heat may not be the most fun activity, but it will seem a lot more appealing once you have a stylish outfit to wear. Cool prints and colors will look perfect in the sunshine while crop tops and shorts are a no-brainer for keeping you cool. Sheer and mesh tops can also be a great choice, however, for keeping skin cool while working up a sweat. Want to also keep your feet from overheating when wearing your activewear out of the gym? Trade your socks and sneakers in for a pair of slides this summer for a stylish look.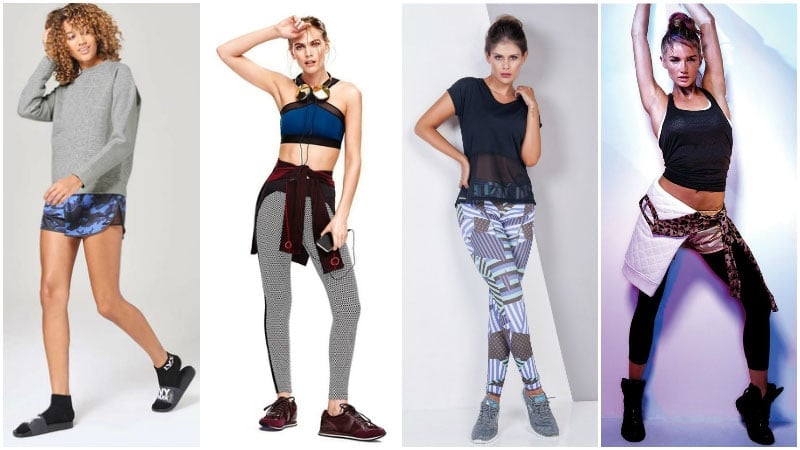 SHOP THE LOOK
FAQs
What are the best clothes to wear in summer?
Summer is the perfect time to bring out your flirty and flowy dresses, cute shorts and skirts, stylish separates, gorgeous flowing maxi dresses, and chic wide-leg jumpsuits. When it comes to footwear, you cannot go wrong with sandals and open-toed shoes. The warmer weather provides an excellent opportunity for shorter hemlines, and brighter colors, and bold prints. For sweltering days, light-colored outfits help to reflect the heat and keep you cool. It is also best to opt for breathable fabrics, such as cotton and linen, and loose-fitting garments to allow air circulation.
How can I look cute in summer?
Whether you are headed to a pool party or enjoying a cocktail with friends, the warmer months provide an excellent opportunity to look and feel great. Popular options include flowy, boho-inspired dresses, cute shorts or skirts with t-shirts, and stylish separates. The warmer months are a fantastic time to let your personality shine by choosing bright colors or bold prints. That said, you will never go wrong by sticking to a monochromatic wardrobe. Accessorize with statement earrings, a colorful bag, or pile on your favorite rings. The key to whatever you are wearing is to wear it with confidence because if you are uncomfortable, it will show. Pay close attention to finding the right size so you are not tugging at your garment and readjusting. 
How do you dress casually in the summer?
Dressing casually means opting for outfits that are relaxed and perfect for everyday wear. That said, you will still appear neat and pulled together for a chic yet laidback appearance. To achieve this, some of the must-have items to own include T-shirts, which can be paired with everything from jeans to mini skirts. Other fantastic options are maxi dresses, matching sets, and jumpsuits. Play around with unstructured silhouettes, loose designs, and pieces with exciting colors and details.
How do you put a summer wardrobe together?
When deciding on a summer wardrobe, it is a good idea to start with some basics. These should be timeless and classic so that they do not have to last only one season. Buy several T-shirts in various shades, for example, white, gray, and black. You want to mix and match your outfits, and this is easily achieved with neutral colors. Denim shorts and overalls are fantastic, and picking out a few cute sundresses and skirts or boho-inspired maxi dresses will complete your wardrobe. Pay close attention to the size, as you want to be comfortable, and don't be afraid to express your personality with bold and colorful accessories. Adding pieces with color or prints is a wonderful way to make each outfit unique and summer-approved.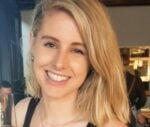 Taylah Brewer holds a bachelor's degree in fashion and business and is a skilled writer with several years of experience in the world of online content creation and copywriting. She is passionate about fashion, beauty, and all things lifestyle-related and has been writing for The Trend Spotter since 2016. She currently works as the Head of Digital & Ecommerce at White & Co.
SUBSCRIBE TO OUR NEWSLETTER
Subscribe to our mailing list and get interesting stuff and updates to your email inbox.