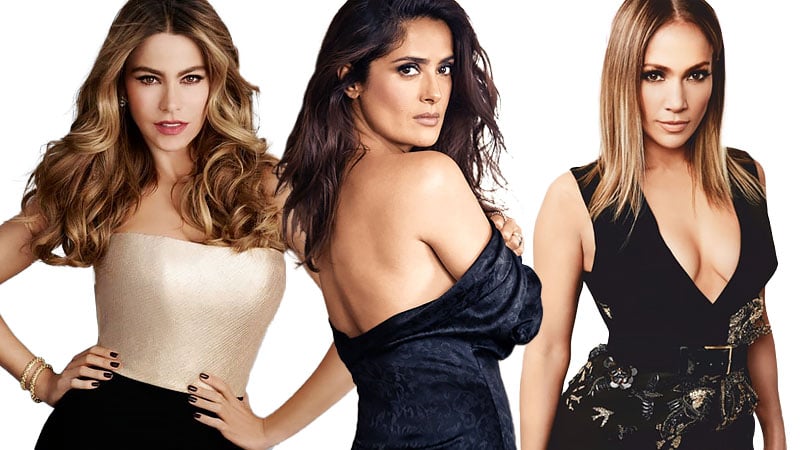 The sexiest Latina women come in all shapes and sizes across various industries. Some are actors or musicians, while others are politicians seeking change in the world or businesswomen killing it in the boardroom. Every one of these incredible women is beautiful, alluring, and talented. They've carved out a niche in the world and are making the Latin community proud with their achievements. Many of them are also striving for increased diversity and better representation while still giving back through philanthropic endeavors and advocacy.
1. Jennifer Lopez
Jennifer Lopez is a multi-talented woman and one of the sexiest Latina women. She's an incredibly talented singer, dancer, actress, and producer. Her music broke barriers in North America for Latin performers, and she's considered an icon, with eight studio albums and multiple awards, including the star on the Hollywood Walk of Fame. When it comes to acting, she's appeared in a range of films from Maid in Manhattan and Gigli to Lila & Eve, Hustlers, and Marry Me. Other achievements include Las Vegas residencies, a Golden Globe nomination, the creation of multiple fragrances, and endorsements with brands like Versace and DSW. In addition, she supports various charities and causes. This includes LGBTQI+ rights, Black Lives Matter, the Time's Up movement, the Children's Miracle Network Hospitals, and she was the first Global Advocate for Girls and Women at the United Nations Foundation.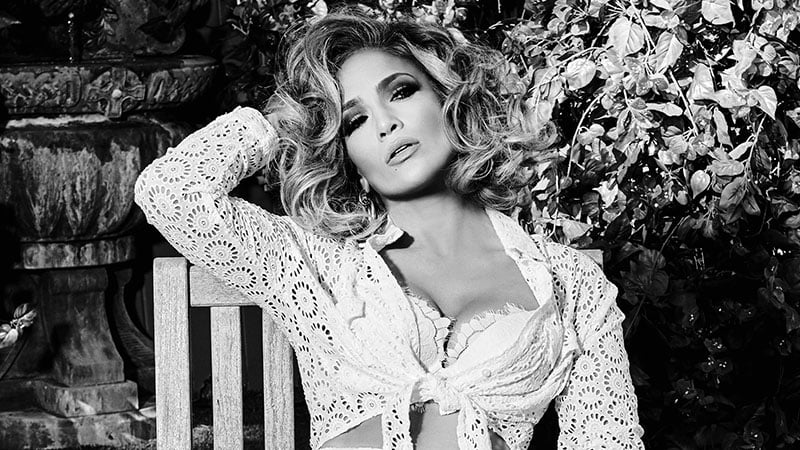 2. Sofia Vergara
Boasting some of the most famous curves in Hollywood, Colombian-born Sofia Vergara is one of the sexiest Latina women. She's an actress and a model, best known for her roles in Modern Family, Hot Pursuit, & Chef. Additionally, she modeled for brands like Dolce & Gabbana, Head & Shoulders, Covergirl, Pepsi, and Foster Grant. She teamed up with Stella McCartney to front a breast cancer awareness campaign, which is especially poignant, having survived her own thyroid cancer journey. Beyond her looks and on-screen talent, she successfully launched her own jewelry, furniture, perfume, clothing, and lingerie lines.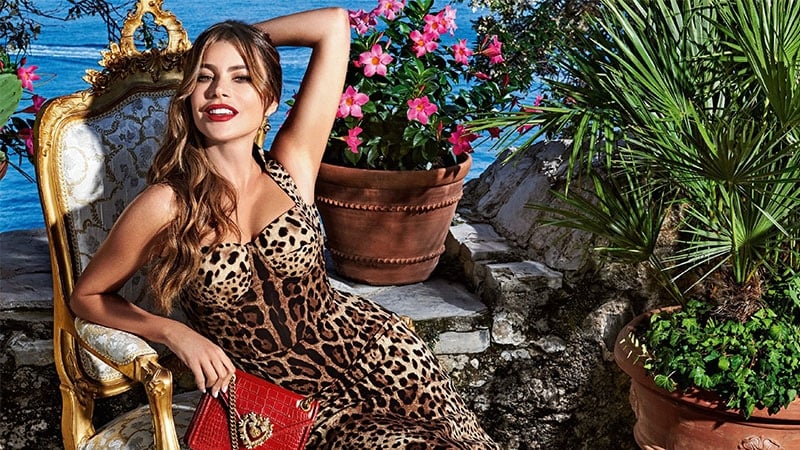 3. Salma Hayek
Mexican-American actress, Salma Hayak, has had a long and successful Hollywood career. Some of her film titles include Eternals, Frida, and Desperado. Meanwhile, her television credits consist of 30 Rock, Ugly Betty, Teresa, and Un nuevo amanecer. However, she's much more than an actor and one of the sexiest Latina women – she also has several business ventures. In 2000, she launched a film production company called Ventanarosa. She also founded Nuance by Salma Hayek, a cosmetics and skincare range. In terms of philanthropy, she's passionate about women's and immigrant rights and founded Chime for Change with Beyonce and Gucci. It's a campaign that speaks out for gender equality and raises money to support the cause.
4. Eva Longoria
Eva Longoria has many talents – actor, director, producer, activist, and entrepreneur. She became a household name with her appearance in Desperate Housewives, and other credits include Mother Up!, Telenovela, Brooklyn Nine-Nine, and Empire. Beyond acting, she's a powerhouse. She helped launch Poderistas™, along with other prominent Latinas, including America Ferrera, Rosario Dawson, and Zoe Saldana. She also founded her own production company, UnbeliEVAble Entertainment, with the goal of changing the narrative more effectively. Meanwhile, The Eva Longoria Foundation provides programs and research to help close the educational and economic gap faced by Latinas. If you enjoy tequila, you can also check out her luxury sipping tequila, Casa Del Sol, which empowers women while honoring its authentic Mexican heritage.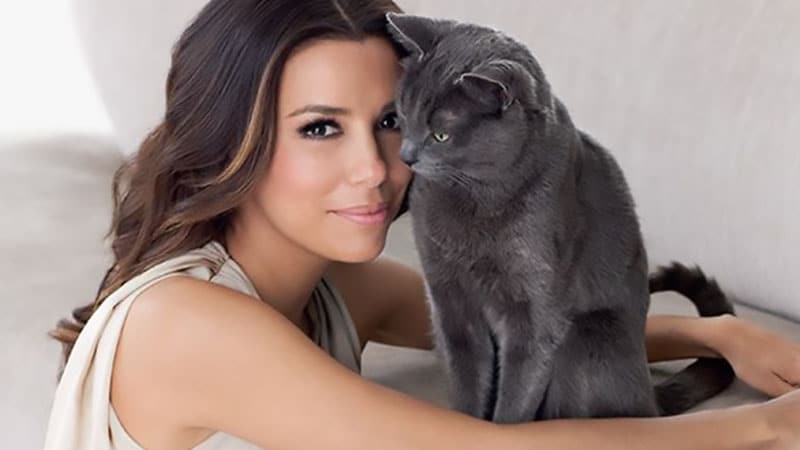 5. Selena Gomez
From former child star to successful businesswoman and entertainer, Selena Gomez is one of the sexiest Latina women. Her career began on Barney & Friends and has gone from strength to strength since. Successes include six studio albums, multiple concert tours, and producer credits. She also boasts other acting roles like Spring Breakers, Monte Carlo, and Only Murders in the Building. Away from entertainment, she founded the Rare Beauty brand, of which one percent of sales goes to supporting mental health. Plus, she's the founder and CIO of Official Wonder Mind, an innovative mental fitness company. Finally, she's also an owner and investor in the ice-cream brand Serendipity, which coincided with her collaboration with K-Pop band Blackpink on the song Ice Cream.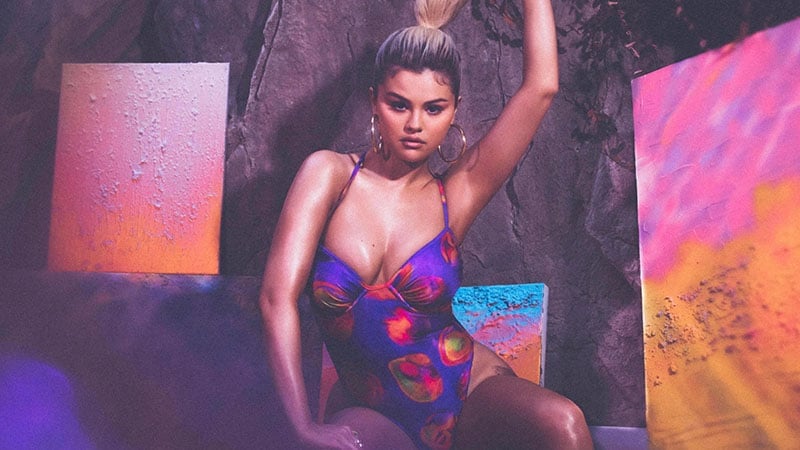 6. Eiza Gonzalez
Mexican actress Eiza Gonzalez is one of the sexiest Latina women in the world. Her rise to fame came thanks to her role as Lola Valente in the telenovela, Lola: Érase una vez. She's also appeared in a range of other Latin productions, as well as American credits such as Baby Driver, Fast & Furious: Hobbs & Shaw, Godzilla vs. Kong, and Extrapolations. Her good looks also make her a natural model. She appeared in publications such as Instyle and Vogue, and worked with brands like Bulgari and Louis Vuitton. In addition to acting and modeling, she can also hold a tune. Her debut album was Contracorriente, which ranked 13th on the Mexican charts and 25th on the US charts, with her follow-up album being Te Acordarás de Mí.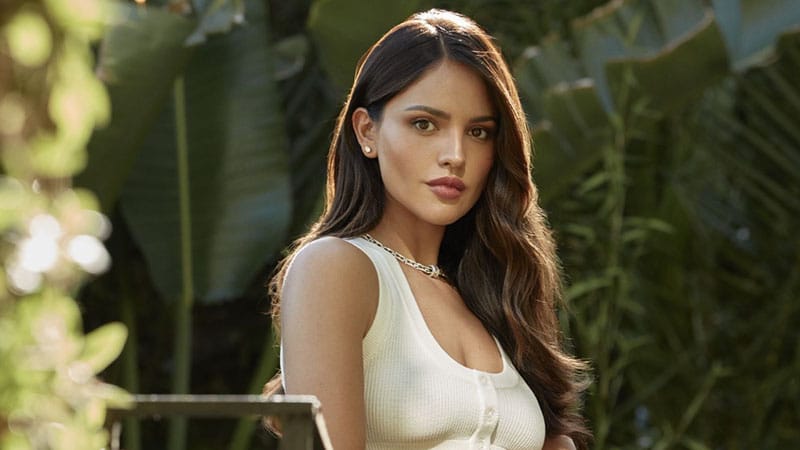 7. Alessandra Ambrosio
Alessandra Ambrosio's supermodel good looks make her one sexy Latina. The Brazilian model is known for her work with Victoria's Secret. However, she also modeled for labels, including Ralph Lauren, Armani, and Christian Dior. In addition, she made appearances on television shows like The Tyra Banks Show, America's Next Top Model, and Entourage. In 2019, in association with her sister and a friend, she launched her own beachwear brand, GAL Floripa. Finally, if you can't get enough of her good looks, then grab a copy of Alessandra by Stewart Shining. It's a coffee table book featuring 230 pages of photos spanning across her successful career, celebrating the classic beauty of this modern woman.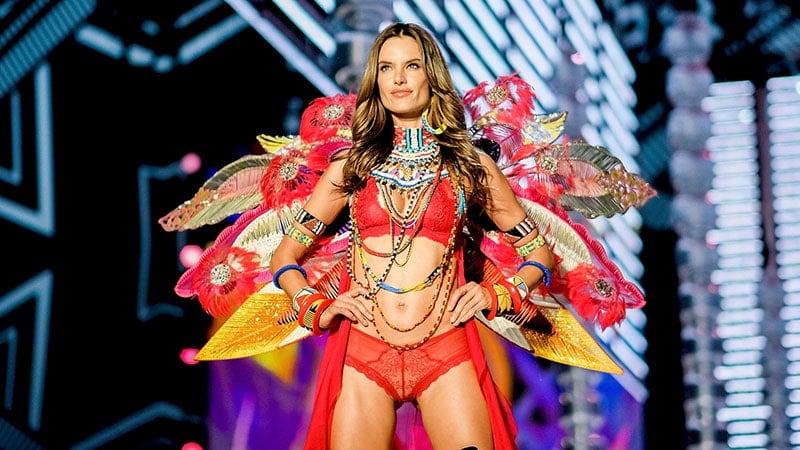 8. Shakira
Everyone knows that Shakira's hips don't lie, and they say she's one of the hottest Latina women in the world. The Colombian singer is known for earworm tracks like Whenever, Wherever; Hips Don't Lie, and Soccer World Cup theme song, Waka Waka (This Time for Africa). She's enjoyed monumental success in both the Spanish and English-speaking markets, with several dozen awards, including Grammys, Billboard Music Award, six Guinness World Records, and a Hollywood Star of Fame. Meanwhile, some of her more famous performances include the 2007 Live Earth show and the 2020 Super Bowl LIV halftime show alongside fellow Latina Queen J-Lo. Away from music, she founded the Barefoot Foundation, which helps underprivileged communities focusing on education.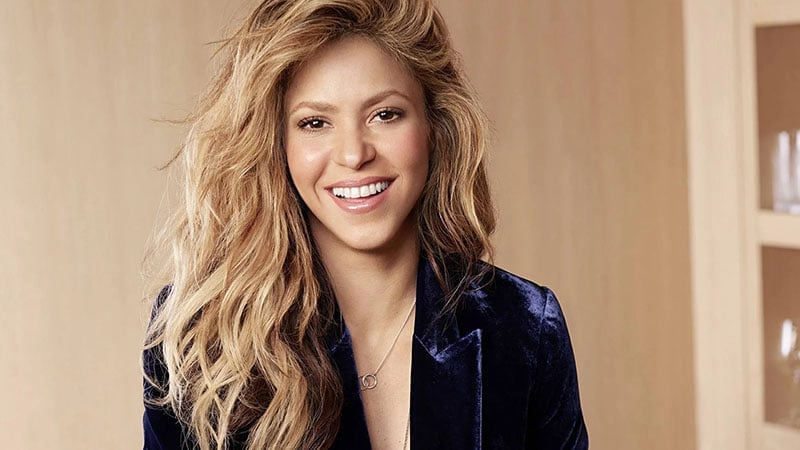 9. Stephanie Beatriz
Fans of Brooklyn Nine-Nine will recognize Stephanie Beatriz as the formidable and badass Detective Rosa Diaz. However, many people are surprised to find she's the opposite of Diaz in real life, with a vibrant and friendly personality. Born in Argentina, Stephanie moved to the United States at the age of two. Apart from Brooklyn Nine-Nine, some of her other acting credits include In the Heights and Modern Family – playing Sofia Vergara's sister. She also voice-acted (and sang) in animations like Disney's Encanto, Bob's Burgers, Maya and the Three, and Central Park. In 2016, she publicly came out as bisexual and is an advocate and supporter of LGBTQI+ rights. She also supports Immigrant Families Together, a charity that helps families and detained immigrants, as well as Black Lives Matter. In 2021, she welcomed her first child with her husband, Brad Hoss.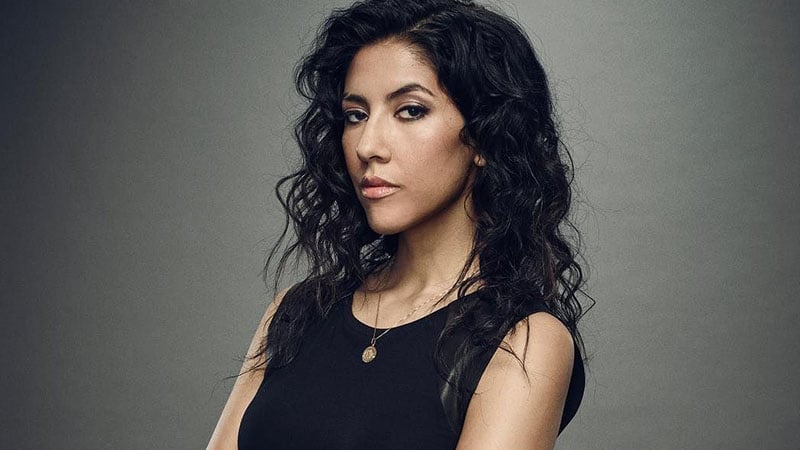 10. Leslie Grace
Leslie Grace is an incredible American-Dominican singer and one of the sexiest Latina women. You can pick up one of her two studio albums – Pasión or Leslie Grace – or an EP, Lloviendo Estrellas. She's the youngest female artist to reach number one on both the Billboard Tropical Songs chart and Billboard Latin Airplay charts for her cover of Will You Still Love Me Tomorrow. She also earned three Latin Grammy Award nominations. More recently, she made her screen debut in the American musical drama, In The Heights, following it up by playing Barbara Gordon in Batgirl, from the DC Extended Universe.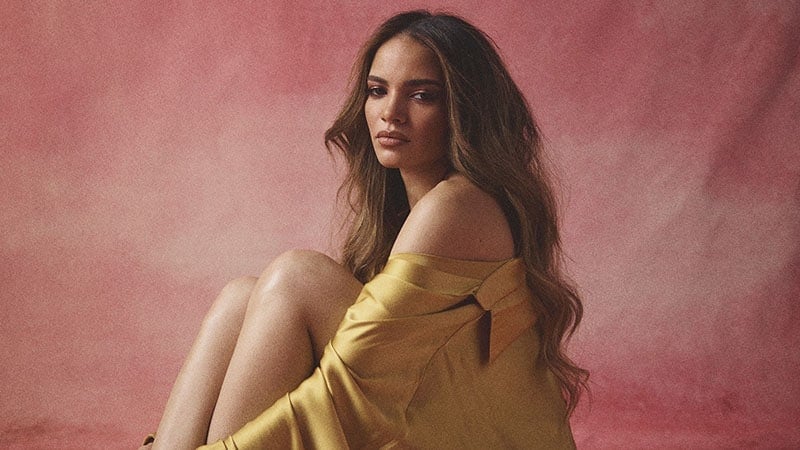 11. Lornalitz Baez
Puerto Rican model, actress, and advocate, Lornalitz Baez, is one of the sexiest Latina women with curves to envy. As a plus-size model, she's breaking boundaries and promoting diversity and representation in the fashion industry, not just for size but for race, age, and culture. She's worked with dozens of labels and brands, including Savage X Fenty, Slink Jeans, Nordstrom, Torrid, and NYDJ. Plus, she was the first Latina curve model to close Project Runway's fashion show during New York Fashion Week. Tune into her podcast, MIYA, which she co-hosts with Abbie Knights Lopez and Ariel Yasmine. They discuss a mix of topics embracing Latina culture with heartfelt insights.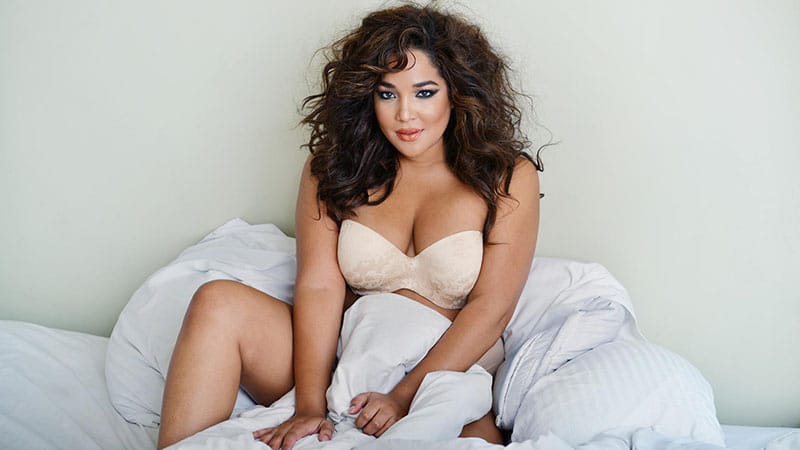 12. Jessica Alba
Jessica Alba has long worn the 'sex kitten' label, so it's no wonder she's considered one of the hottest Latina women. The actress and businesswoman rose to fame in films such as Honey, Sin City, Fantastic Four, and Into the Blue. However, she worked hard to secure roles in a variety of movies and television productions not to be typecast as one particular style of character. Off-screen, she enjoys even more success. Her brand, The Honest Company, empowers people to live healthy, happy lives and includes a clean beauty line, Honest Beauty. If that doesn't keep her busy enough, she's also involved with charities such as Baby2Baby, the Declare Yourself campaign, and Habitat for Humanity.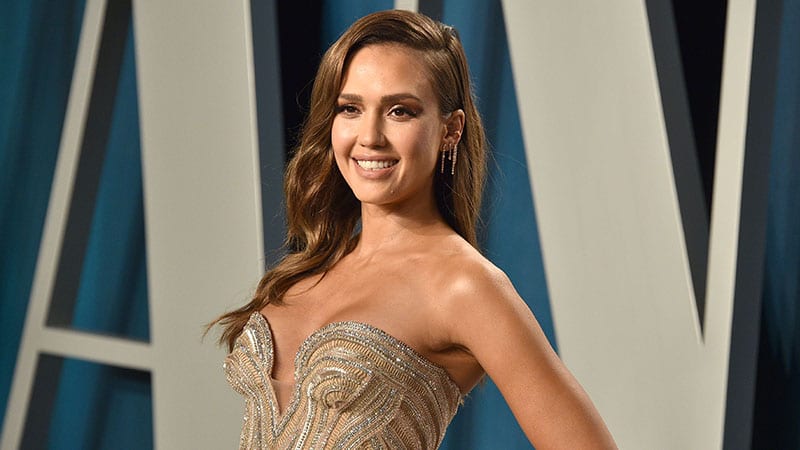 13. Aubrey Plaza
While Aubrey Plaza might be known for her sardonic charm and on-screen quirkiness, she's a talented and nuanced actress. Her resume includes big hits across various genres like Parks and Recreation, Safety Not Guaranteed, Mike and Dave Need Wedding Dates, Child's Play, and Black Bear. She also produced a number of her films. Born in Delaware, her dad is Puerto Rican while her mum is Irish; however, she grew up with very limited diversity around her. Off-screen, she also released a children's book, The Legend of the Christmas Witch. Finally, she married her husband on a whim while in quarantine, after ten years of dating.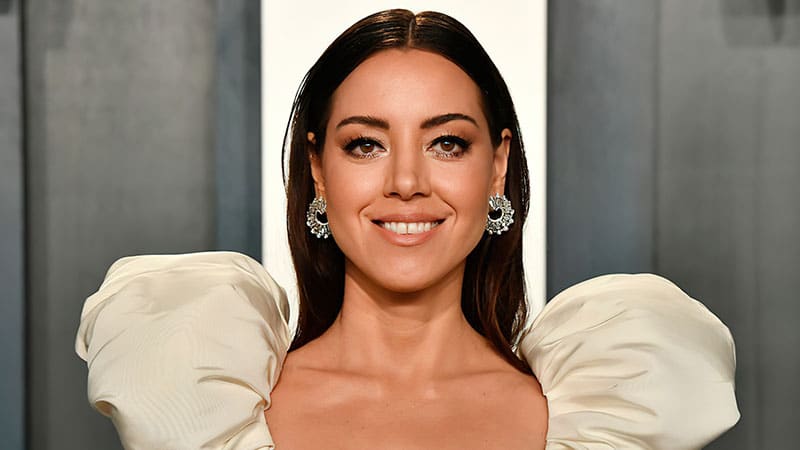 14. Lais Ribeiro
Lais Ribeiro is another Victoria's Secret Angel, having walked for eight of the brand's famous fashion shows, as well as commercials. The Brazilian model also worked for other leading global labels, including Chanel, Dolce & Gabbana, Moschino, Alexander Wang, and Marc Jacobs, across multiple Fashion Weeks, including Rio and Sao Paulo. Finally, she also appeared in print campaigns for brands like Bamba Swim and Tommy Bahama and magazines such as Sports Illustrated Swim, Keen Magazine, and Vogue in various countries.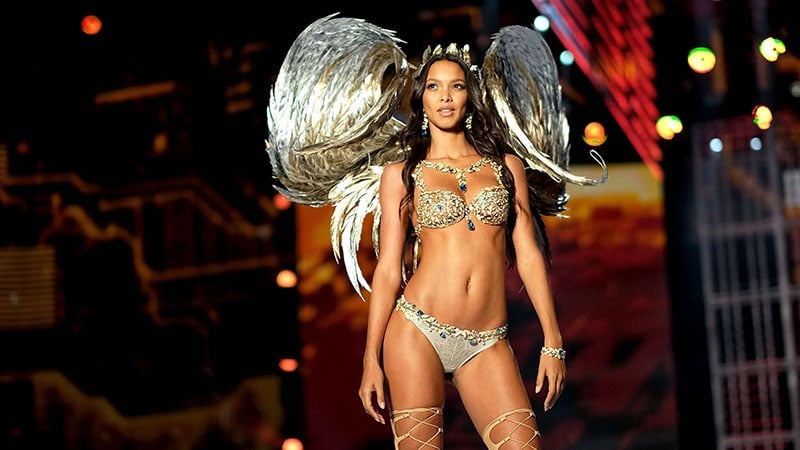 15. Becky G
Latin singer and actress Rebbeca Marie Gomez, a.k.a. Becky G, is one of the sexiest Latina women. She found success after posting cover songs online before signing with Kemosabe Records. Her debut single was Becky from the Block, and she also worked with musicians like Cody Simpson and Cher Lloyd and opened shows for Katy Perry and Demi Lovato. Other achievements include two number one hits on the Billboard Latin Airplay Charts and a starring role as Trini in Power Rangers. Having found fame, she uses her platform to raise awareness of social issues such as Black Lives Matter and inspire positive change. She also gives back to the community, donating money from her podcast, En La Sala, to various charities. Finally, she launched her own beauty line, Treslúce Beauty by Becky G, and collaborates with several other brands.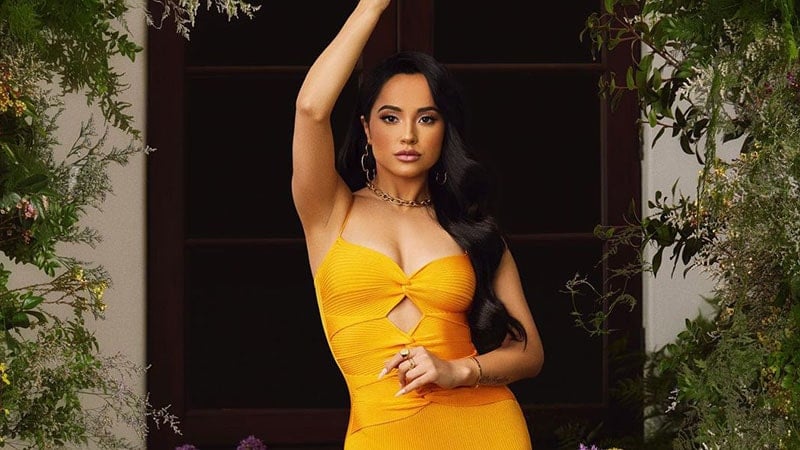 16. Eva Mendes
Notoriously private, Eva Mendes is an incredible actress and businesswoman. On-screen, you'll spot her in films like Hitch, The Other Guys, The Place Beyond the Pines, and Once Upon a Time in Mexico. Over the years, she also worked with brands such as Calvin Klein, Pantene, Cartier, and Reebok. In 2013, she entered the world of fashion design, partnering with New York & Co on her own line, Eva by Eva Mendes. Plus, she's the creative director of CIRCA Beauty, a make-up brand that channels the glamour of vintage Hollywood. Finally, she's also an ambassador for the Ronald McDonald House annual charity event, McHappy Day. It's a cause close to home since her cousin's son was diagnosed with neuroblastoma.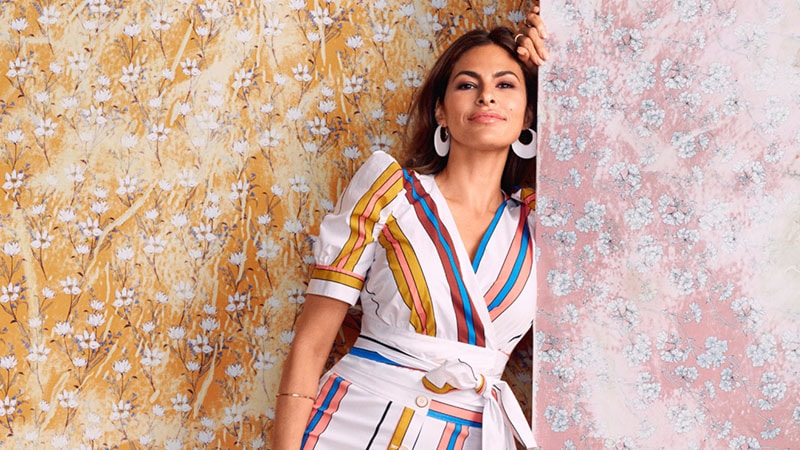 17. Diane Guerrero
Colombian-American actress Diane Guerrero is well known for her roles as Maritza Ramos in Orange Is the New Black and Lina in Jane the Virgin. More recent roles include Crazy Jane in Doom Patrol and voicing Isabela in Disney's Encanto. While she was born and raised in the United States to Colombian parents, she had a tumultuous childhood after her parents were deported when she was just 14. She was forced to survive on her own and make the best of a terrible situation. Since then, she's become a staunch advocate for immigration reform and is an ambassador for the Immigration Legal Resource Center. Her memoir, In the Country We Love: My Family Divided, covers more of her family's story, including the negative impact it had on her and her relationship with her parents.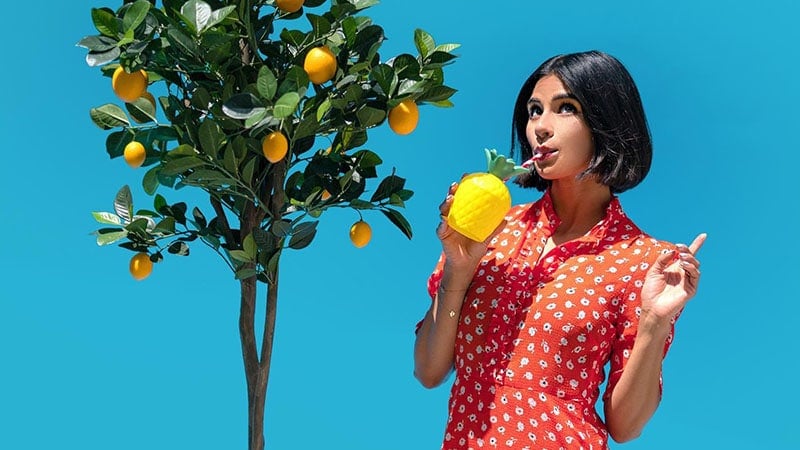 18. Natalie Morales
With her soulful eyes and ability to slay the red lip look, Natalia Morales is one of the sexiest Latina women. Born in America, she's of Cuban descent and is an advocate for citizens' rights in Cuba, supporting the SOSCuba campaign. She's a successful actor, with credits including The Middleman, White Collar, Abby's, and Dead to Me. Her directorial debut was with the teenage comedy Plan B, plus she co-wrote and directed Language Lessons, which was filmed via Zoom during the Covid-19 pandemic. Finally, she's a pet parent to two adopted fur babies – a dog named Taco and a cat called Axl. As such, she's a supporter of adopting rather than shopping for four-legged companions.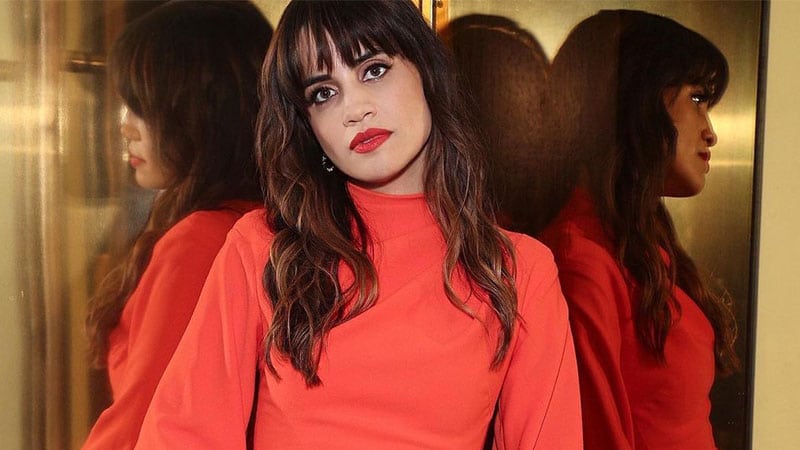 19. America Ferrera
Latina beauty, America Ferrera, is of Honduran descent and an award-winning actor. She's best known for her role as the awkward yet exceptionally competent and lovable Betty Suarez in Ugly Betty. She won both a Golden Globe and a Screen Actors Guild Award for this portrayal. Other credits include How to Train Your Dragon, Superstore, WeCrashed, and a live-action Barbie film. Off-screen, she's a mum to two adorable kids, is the face of CoverGirl, and an investor in Angel City FC, one of the newest teams in the National Women's Soccer League. She's also politically active through programs such as Voto Latino and as part of the Poderistas™ (formerly She Se Puede) organization, both of which encourage voting among the Latinx community. Finally, she also spoke at the 2017 Women's March on Washington, and the 2018 Families Belong Together protest.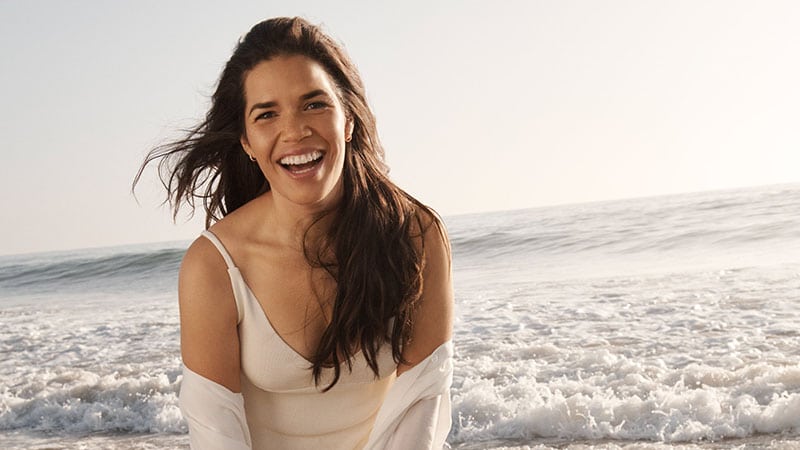 20. Joan Smalls
Puerto-Rican model Joan Smalls is one of the sexiest Latina women and was the first Latina model to represent Estee Lauder. Starting off in commercial roles for brands like Nordstrom, her career took off when she walked exclusively for Givenchy in the 2010 Spring/Summer show. Since then, she's worn both haute couture and ready-to-wear for labels like Missoni, Lanvin, Balenciaga, Stella McCartney, and more, plus appeared in Fashion Weeks in New York, Milan, London, and Paris. Then, in 2010, she started working for Victoria's Secret, appearing in multiple shows. Off the runway, Joan founded Donate My Wage to help facilitate donations from the fashion and entertainment industries to make a change in areas of racial injustice. Some of the included charities are Black Girls Smile, Innocence Project, United Negro College Fund (UNCF), and the National Police Accountability Project.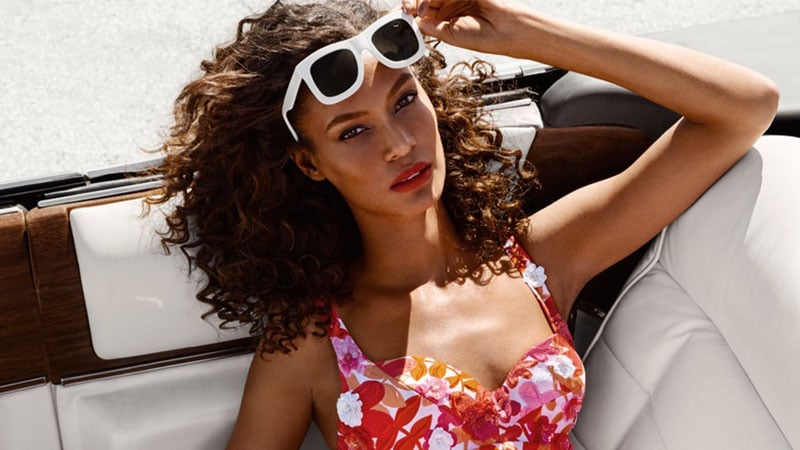 21. Gina Torres
If you're looking for a gorgeous Afro-Latina actor to play a formidable female boss, then look no further than Gina Torres. Her resume includes powerhouse roles such as Jessica Pearson in Suits, Anna Espinosa in Alias, Tommy Vega in 9-1-1: Lone Star, and Zoë Washburne in Firefly/Serenity. She brings a beautiful gravitas to each role across her extensive and varied portfolio. In 2019, she made her producing debut with Pearson, a spin-off from the hugely successful Suits that focuses on her character. In addition to acting, Gina is a talented mezzo-soprano singer. She's also outspoken about the need for better representation of different ages and races across the entertainment industry.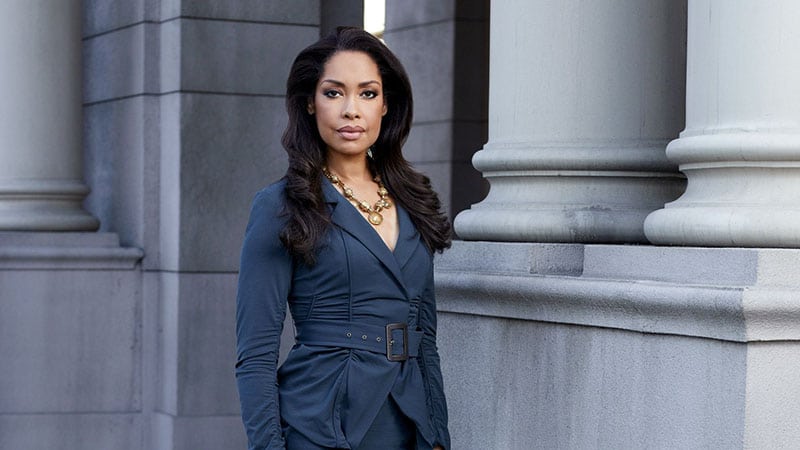 22. Zoe Saldana
Zoe Saldana is the queen of sci-fi, appearing in favorites such as Avatar, Guardians of the Galaxy, and Star Trek. While she's comfortable in outer space, her resume also includes Earthly classics such as Centre Stage, Pirates of the Caribbean: The Curse of the Black Pearl, and Maya and the Three. While she was born in New Jersey, at nine, she moved to the Dominican Republic after her father's tragic death. Here, she discovered a love of dance, which helped her land the role in Centre Stage. In 2017, Zoe founded a digital media platform called Bese. Its goal is to share positive stories from the Latinx community and broaden the diversity shown in mainstream media. She also supports microfinance organization FINCA International.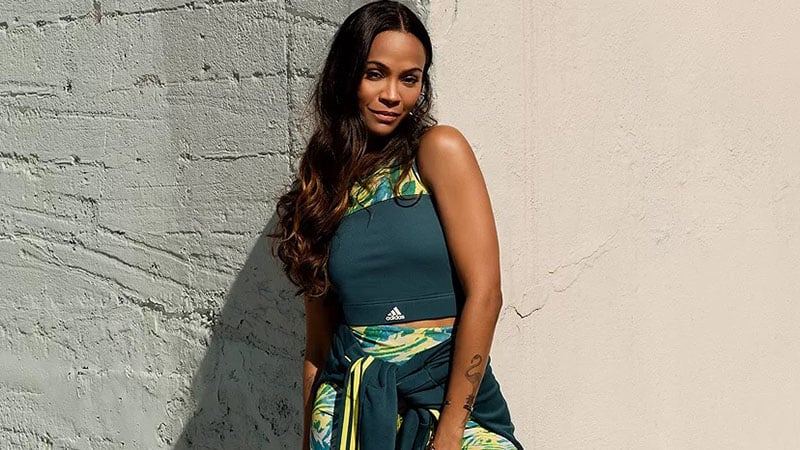 23. Michelle Rodriguez
Michelle Rodriguez doesn't shy away from portraying badass female characters. Her debut role was in Girlfight, for which she won the Independent Spirit Award and Gotham Award for Best Debut Performance. After that, she starred in the recurring role of Letty Ortiz in the Fast & Furious franchise, as well as Officer Chris Sanchez in S.W.A.T and Ana Lucia Cortez in Lost. In Fast & Furious, she forced rewrites to the female characters, including Letty, to make them more realistic and layered, bringing her own experiences to the story.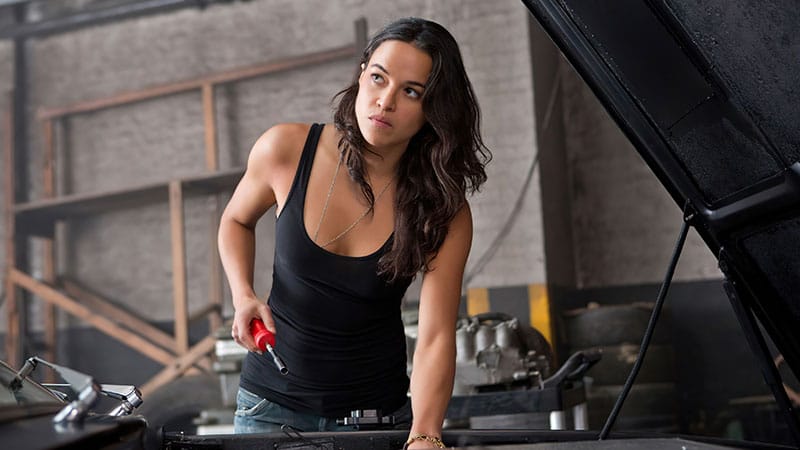 24. Adassa
Bilingual Afro-Latina singer Adassa is one of the many incredible voices in Disney's Encanto, with a stunning four-octave range. She portrays Dolores in her first animation film role, joining the cast in singing the hit songs All of You and We Don't Talk About Bruno. While this is her first film, she's a music industry veteran. She has three albums of urban Reggaeton music, including On The Floor, Kamasutra, and Adassa. Plus, she's performed alongside other R&B and hip-hop artists such as Snoop Dogg, Daddy Yankee, Pitbull, and Missy Elliott. In addition to singing, she also writes music for labels such as Sony, Warner, and Universal. Finally, if that doesn't keep her busy enough, she's also a mother to seven beautiful children with her husband, Gabriel Candiani.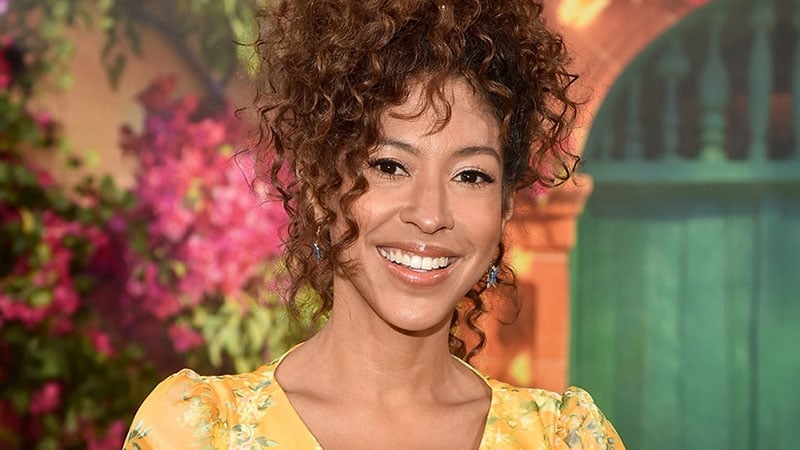 25. Gina Rodriguez
Award-winning actress, Gina Rodriguez, is not only talented but one of the sexiest Latina women in the world. Her most notable role is as Jane Villanueva in Jane the Virgin, for which she won a Golden Globe for Best Actress in a Television Series Musical or Comedy. Other credits on her resume include Someone Great, Diary of a Future President, Deepwater Horizon, I Want You Back, and voicing Gina Alvarez on Big Mouth. Having struggled early in her career not feeling like she fit in as a strong, curvy Latina, she's since become an advocate for body positivity and acceptance. She's also founded a lingerie brand, Naja, to empower and celebrate women while providing opportunities to underprivileged women.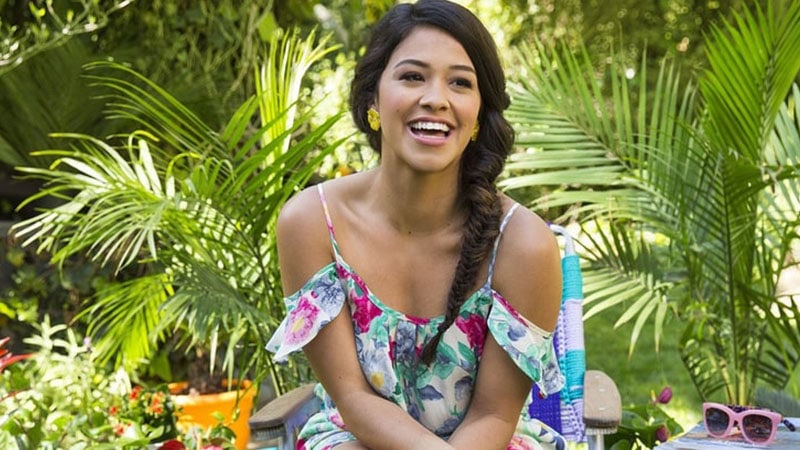 26. Fluvia Lacerda
Latina curve model, Fluvia Lacerda, is a perfect example of sexy in any size. This plus-size beauty is smashing industry expectations with her success and embracing her passion for fashion. Her resume includes clients like 2Rios Lingerie, Fashion Nova Curve, and Mat Fashion. She's also appeared in publications like Plus Model Magazine, Playboy Brazil, Harper's Bazaar Brazil, and Cosmopolitan.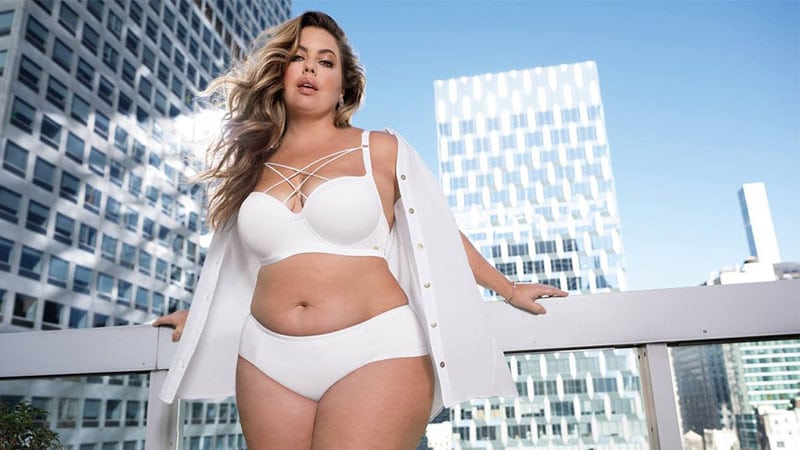 27. Dascha Polanco
Orange is The New Black fans will know Dominican-American actress Dascha Polanco as Dayanara "Daya" Diaz. She's also in the Netflix film, In The Heights, along with several other sexiest Latina women on this list. Conventional beauty standards made her doubt her ability to be an actor, so she gained a degree in psychology before working up the courage to start auditioning. Since then, apart from OITNB, her other credits include Joy, Russian Doll, Karma's World, and The Perfect Match. ModCloth also used her in their Against the Current campaign, which allowed a diverse set of women to discuss the obstacles and challenges they've overcome in life to come out even better on the other side. Finally, in addition to all her professional achievements, she's also a mother to two beautiful kids.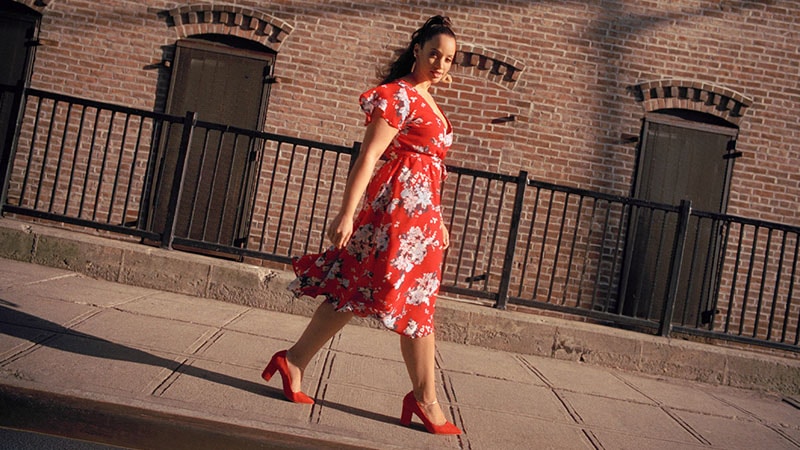 28. Melissa Barrera
Since school, Mexican actor Melissa Barrera has been acting and dancing in musical and stage productions. Her television debut was on a reality series called La Academia, followed by telenovelas like Siempre tuya Acapulc, Tanto amore, and Vida. In 2021, she starred in the musical film adaptation of In The Heights as Vanessa, an aspiring designer, and love interest. It's a role that she acknowledges will mean a lot to the Latinx community. She will also appear as Sam Carpenter in the new Scream movie. Beyond acting, Clinique just named her as the first Latina ambassador.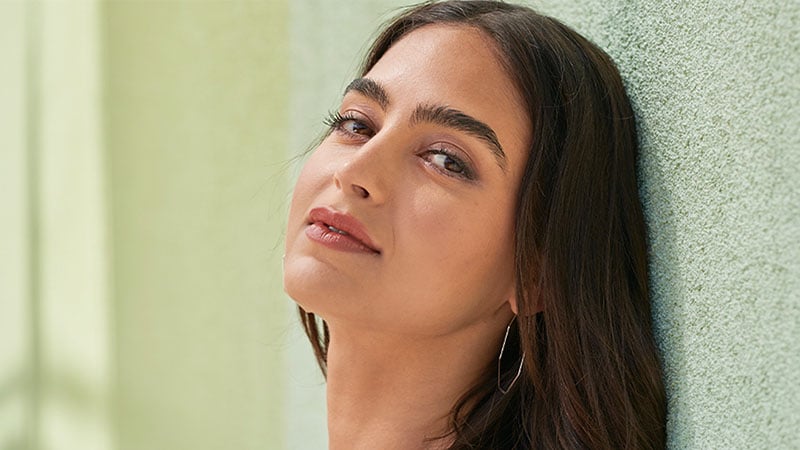 29. Odette Annable
The gorgeous Odette Annable is an actress, model, and all-around sexy woman. Some of her best-known roles include Dr. Jessica Adams in House, Beth McIntyre in Cloverfield, Samantha Arias/Reign in Supergirl, and Geri Broussard in Walker. Growing up in Los Angeles, her first appearance in a film was at age five, in Kindergarten Cop. In addition to acting, she's passionate about food and interior design, having renovated a home in Austin with her husband Dave Annable during the pandemic. Finally, she's also a mother to a beautiful little girl named Charlie, who she cites as the 'brightest light.'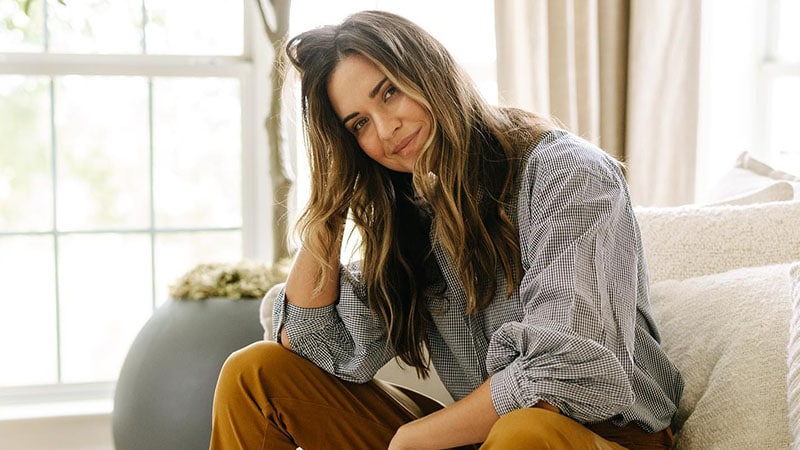 30. Melissa Fumero
Another Brooklyn Nine-Nine star, Melissa Fumero, sits firmly alongside co-star Stephanie Beatriz as one of the sexiest Latina women. She's best known for her role as Detective Amy Santiago in the cop comedy, which ran for eight seasons. However, her other credits include Gossip Girl, One Life to Live, Marvel's M.O.D.O.K, and the upcoming Netflix series, Blockbuster. Off-screen, she's married to David Fumero, a fellow Cuban-American, and they have two children.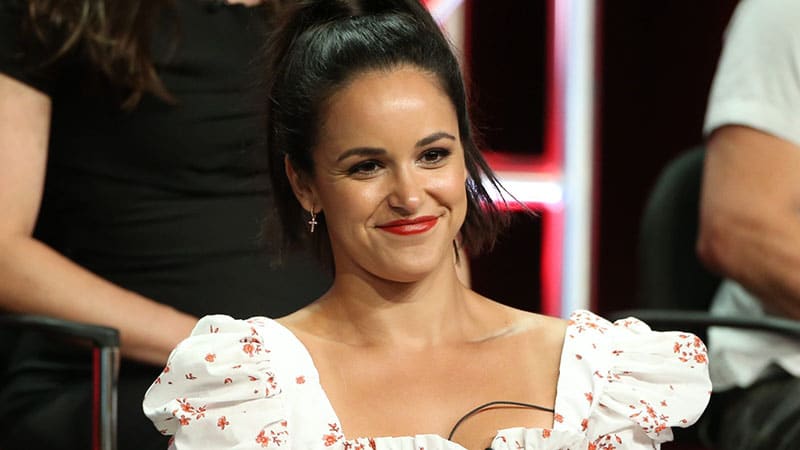 31. Alexandria Ocasio-Cortez
American politics became a lot more interesting and attractive when Alexandria Ocasio-Cortez, a.k.a AOC, joined the fray. She took office in the U.S. House of Representatives as the member for New York's 14th district at just 29 years old, making her the youngest woman in history to do so. As a proud Latina woman, she was raised by her Puerto Rican mother and American dad. Her experience working with families separated by ICE and immigration policies, plus the discrepancies in education in New York, made her passionate about helping young Hispanic people and the working class. This passion shines through in how she speaks eloquently and intelligently while relating to her constituents on an everyday level.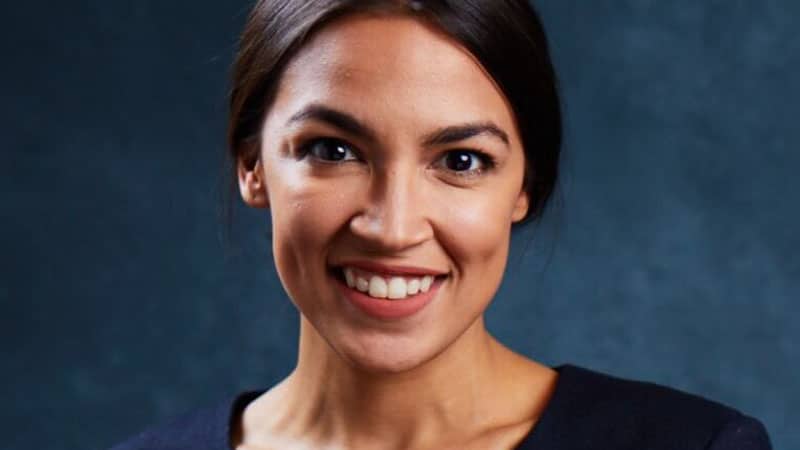 32. Rosario Dawson
Boasting more than 120 acting credits, Rosario Dawson is a busy woman. She made her film debut in 1995 in Kids and has since appeared in films such as Josie and the Pussycats, Sin City, Rent, and Zombieland: Double Tap. Meanwhile, television titles include Jane the Virgin, Iron Fist, The Defenders, Dopesick, DMZ, and the new Star Wars spin-off, Ahsoka. Outside of her work, she's also a philanthropist. She's involved with The Lower Eastside Girls Club in New York, which provides art, science, leadership, wellness, and entrepreneurship programs for girls and gender-diverse youth. She also supports the Pancreatic Cancer Action Network, stands for Latinx voting rights, and is part of the Poderistas™ organization to give a voice to Latina women.
33. Christian Serratos
If you're into horror TV, then you'll probably recognize Christian Serratos as Rosita Espinosa in The Walking Dead. She also appeared in The Twilight Saga, American Horror Story, and The Secret Life of the American Teenager. One of her latest projects is portraying the beloved Queen of Tejano, Selena Quintanilla-Pérez, in the Netflix series Selena: The Series. When she's not singing or slaying the undead, she's Dior's beauty ambassador and an animal rights activist, appearing in multiple PETA campaigns.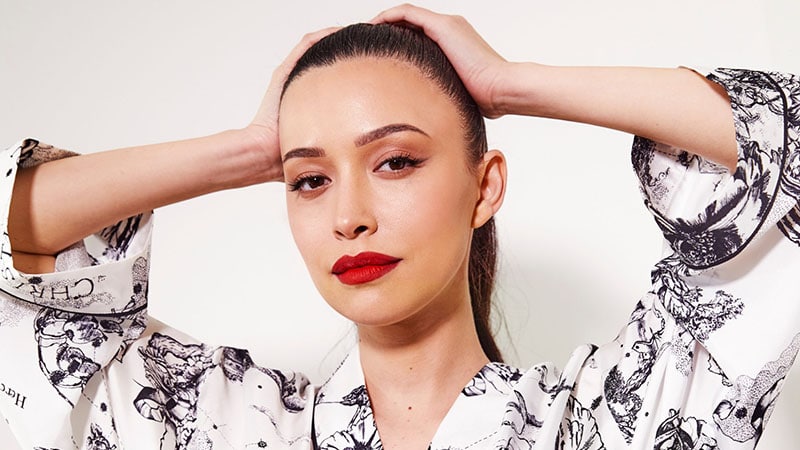 34. Judy Reyes
Comedy lovers are likely to recognize Judy Reyes as the no-nonsense nurse, Carla Espinosa on Scrubs. She portrayed this beloved character in an epic 165 episodes. Other roles in her repertoire include Zoila Diaz in Devious Maids, Quiet Ann in Claws, and an array of guest appearances in favorites like The Good Wife, Black-ish, and Law & Order: Special Victims Unit. She also directed a short called The Passion and produced a number of other titles as well. Outside the entertainment industry, she's vocal about fighting anti-abortion laws and supporting politicians like Joe Biden and Kamala Harris.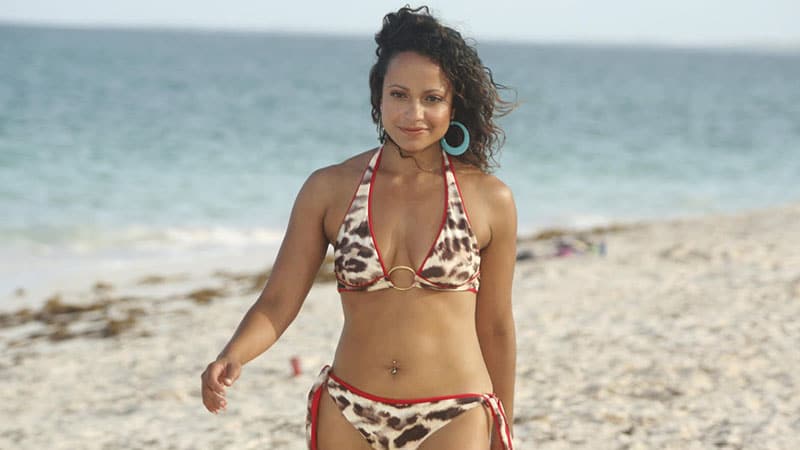 35. Camilla Belle
Camilla Belle is a Brazilian-American actor, director, and producer. Fans would recognize her from titles such as Push, When a Stranger Calls, Dollface, and 10,000 BC. However, she made her screen debut at just seven, appearing in the television film, Empty Cradle. She recently moved behind the camera, producing a documentary called Looking at the Stars, and directing the Hoplophobia section of the horror film, Phobias. In addition to screen success, her natural beauty and elegant style landed her on the cover of magazines such as Elle, Harper's Bazaar, Glamour, and Teen Vogue. Plus, she walked for Alberta Ferretti and is a frequent guest star at New York Fashion Week.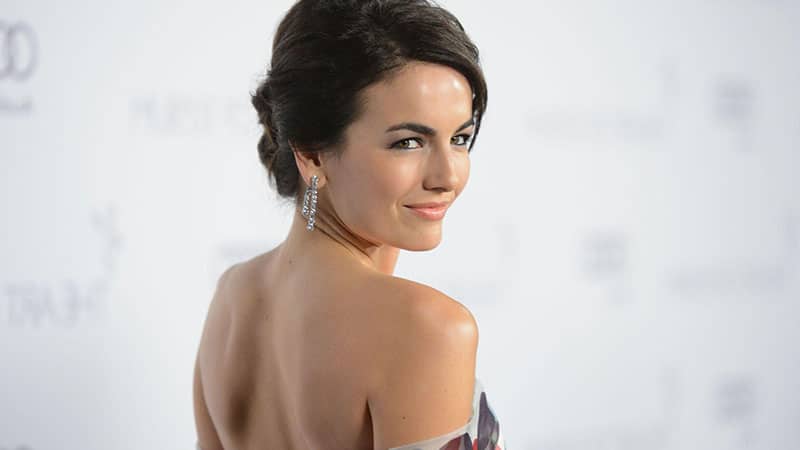 36. Morena Baccarin
Brazilian actress Morena Baccarin is best known for her roles in Firefly/Serenity, Homeland, Deadpool, and Gotham. Other credits include The Endgame, V, Home Invasion, In Treatment, and Greenland. Off-screen, she's a mother to three beautiful kids and a passionate foodie. She's also a refugee advocate and supporter of the International Rescue Committee, which seeks to help refugees in need. Additionally, she participated in The Flores Exhibits, a project of sworn testimonies from children in detention facilities at the US-Mexico border. It aims to bring systemic change and legal protection for immigrant children.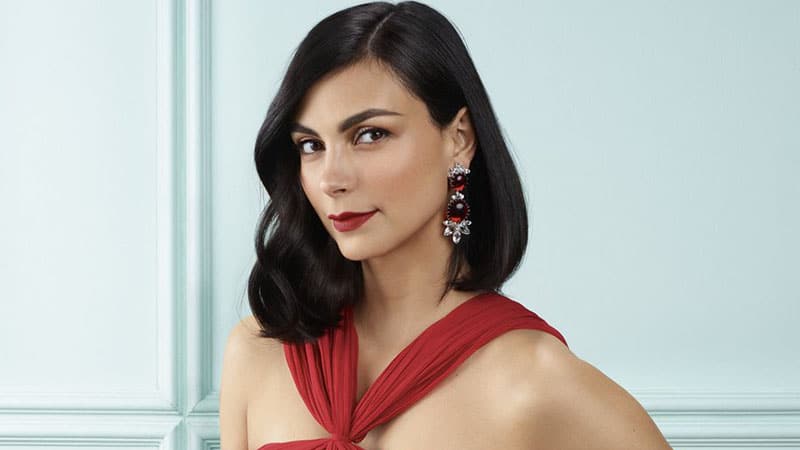 37 Julissa Calderon
Hailing from Miami, Julissa Calderon is a Dominican-American actress, writer, and comedy producer/director. Her resume is impressive, with a two-year residency at Buzzfeed's Pero Like channel and appearances in Revenge, Gentefied, and Go Off with Jess & Julissa, which she also produced. Much of her passion lies in challenging Latina stereotypes and bringing more diversity and representation of the BIPOC community to entertainment. Away from film and television, she also founded the Dream and Manifest Journal, which encourages users to pursue their dreams.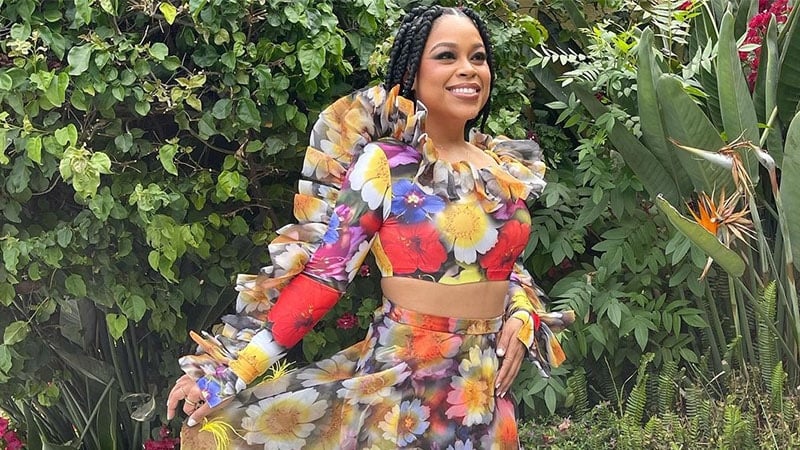 38. Sofia Reyes
Popstar Sofia Reyes is just as talented as she is beautiful. This Mexican songstress boasts multiple award nominations, including the Latin Grammy Awards, MTV Millennial Awards, and Latin American Music Awards, for which she won the favorite video for R.I.P. She began playing the piano at ten years old and uploading cover videos to YouTube. It was here that Prince Royce discovered her and signed her to his label. Her debut album, Louder!, dropped in 2017, while her latest album is Mal de Amores and includes tracks with Rita Ora, Anitta, Jason Derulo, and De La Ghetto.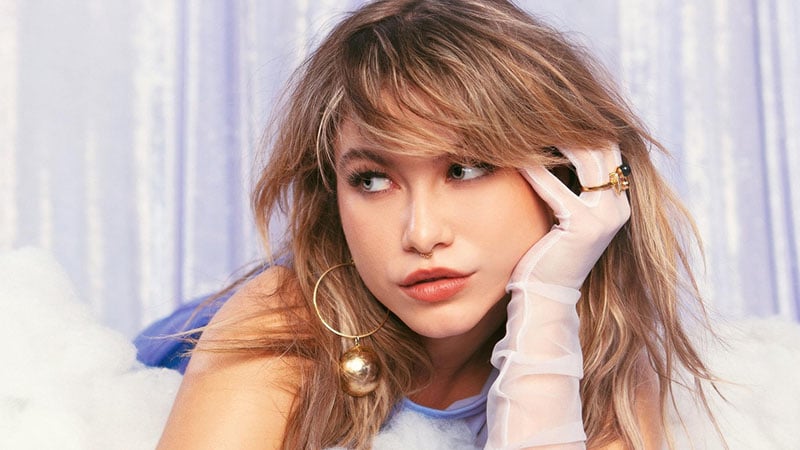 39. Julia Salazar
Another politician breaking up the old, white man look of the United States system is Julia Salazar. She's a young, good-looking, and ambitious Latina who is the New York State Senator for the 18th district. In addition to being a proud daughter of an immigrant family, she's also an advocate, feminist, and democratic socialist, who's working for social justice in her community. Her causes include universal healthcare, affordable and accessible housing, reviewing taxation, climate justice, immigration reform, education reform, and reproductive rights.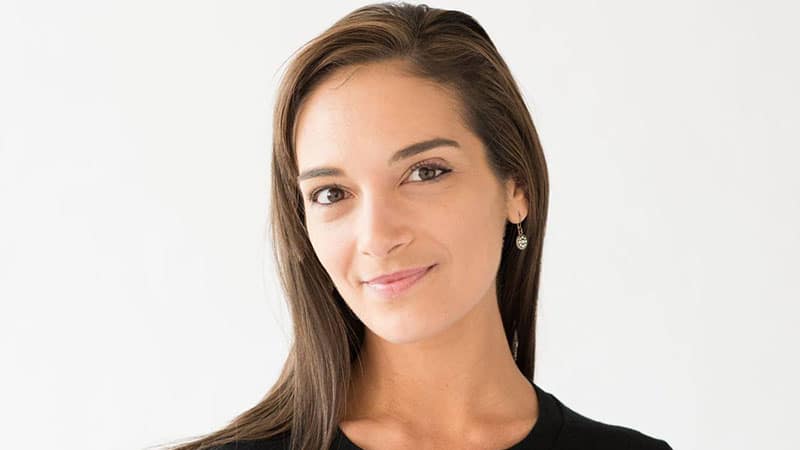 40. Cote de Pablo
A love of the arts started young for television star Cote de Pablo, who grew up studying acting and music. Most people will recognize this sexy Latina from her long-running role as Ziva David in NCIS. Her performance earned her several accolades, including an Imagen Award and ALMA Award. Beyond this iconic role, she also appeared in The Jury, The Dovekeepers, The 33, and Seneca. However, her original plan was to take on Broadway, moving to New York City to focus on the theatre, but the role of Ziva was too hard to turn down.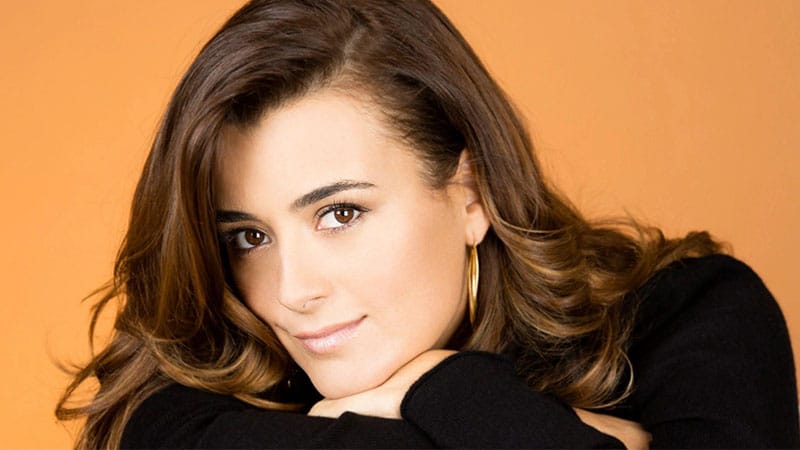 FAQs
Who is the sexiest Latina women?
The sexiest Latina women include Jennifer Lopez, Sofia Vergara, and Stephanie Beatriz. 
Who is the most beautiful Latina woman in the world 2022?
The most beautiful Latina women in 2022 and faces to watch include Natalie Morales, Lornalitz Baez, and Melissa Barrera.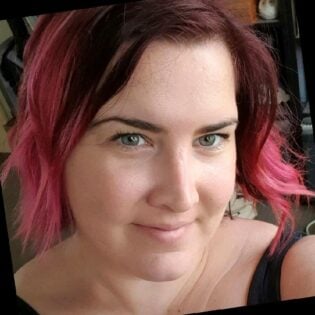 Alexandra Linde is an experienced writer holding a bachelor's degree in Journalism. She is the owner of Alexandra McKiterick Creative and has expertise in travel, fashion, fitness and lifestyle. Alex has previously written for Flightcenter, Travello, and Backpacker Deals.
SUBSCRIBE TO OUR NEWSLETTER
Subscribe to our mailing list and get interesting stuff and updates to your email inbox.