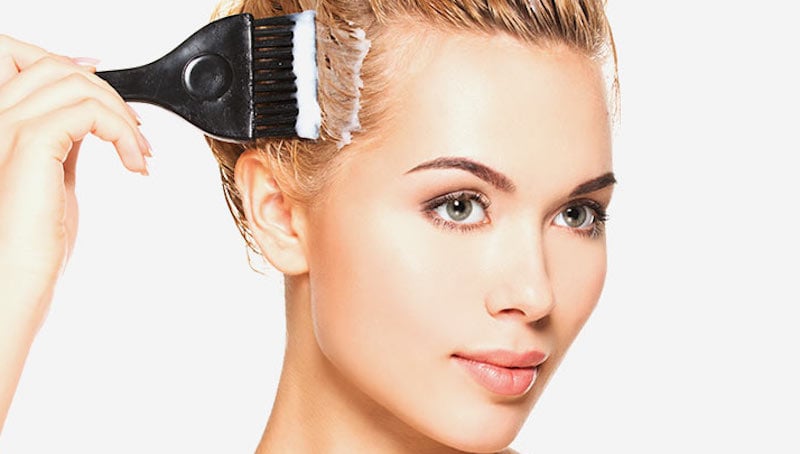 There's a lot to love about the at-home dye job. It's affordable, fun, and a great way to change up your look – or refresh your hair color – when you can't get to the salon. However, it's not without pitfalls – the most serious of which being staining your skin with hair dye. Whether it's your neck, hands, hairline, or ears, stained skin is not a good look. Luckily, there are plenty of ways to fix the problem with products that can be found in your pantry or bathroom cabinet. Keep reading to find out how.

How to Remove Hair Dye?
Waterproof Makeup Remover
Make-up remover is one of the most gentle ways to get hair dye off your skin without causing irritation – which makes them ideal for delicate areas like your face. Waterproof make-up removers are stronger than regular formulas and designed to melt away stubborn products. To remove the hair dye, soak a cotton pad in remover or take a waterproof make-up wipe and buff it into the stained skin. Wait five minutes, then rinse the area thoroughly.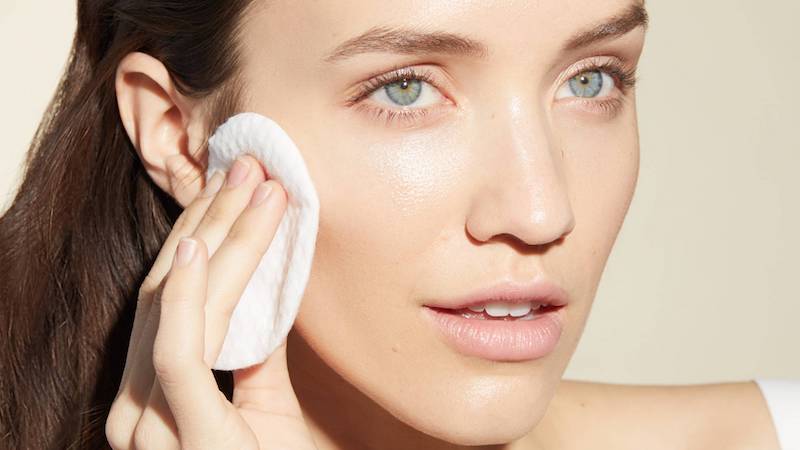 Soap and Water
The simplest solution to removing hair dye from your skin is with good old-fashioned soap and water. However, simply washing your skin this way may only be effective if the dye hasn't dried. It's also important to note that soap can be drying – particularly on delicate skin types. For sensitive areas like your hairline or ears, use a gentle soap and rinse the area quickly. Follow up with a moisturizer.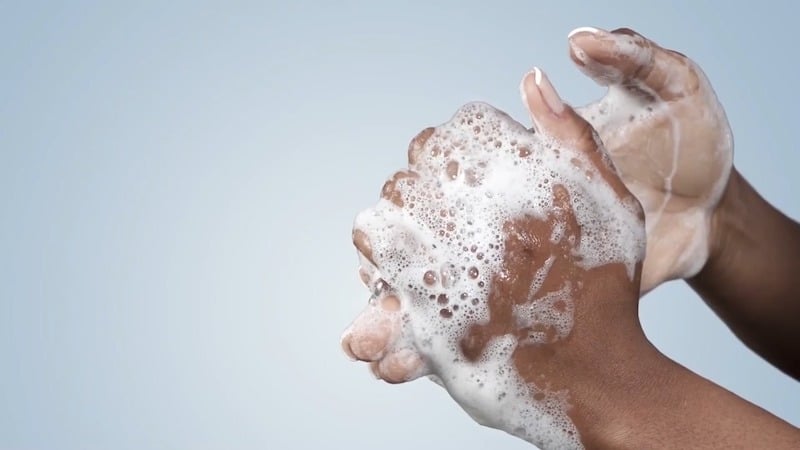 Olive Oil
Unlike some other hair dye removal options, olive oil contains no abrasive or corrosive chemicals, meaning it is soft and gentle on your skin and won't irritate. For that reason, it's a great option to use on sensitive skin like your face, neck, or ears. Apply a little olive oil to the stained area and gently rub it in. Leave the oil in place for as long as possible – even overnight – then rinse it off under warm water. You can also use coconut oil or baby oil the same way.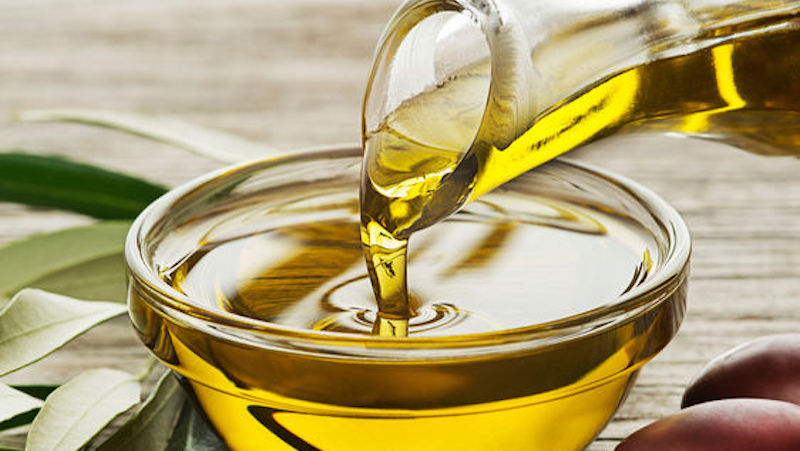 Rubbing Alcohol
For removing stubborn stains, rubbing alcohol – also called isopropyl alcohol – is a popular option. Soak a cotton ball or pad in the liquid, then gently dab it onto the stained patch of skin before rinsing the area with water. However, it's important to note that rubbing alcohol is very strong and can be drying and irritating, so it's best to use a small amount and wash it off your face quickly – or use another product if your skin is particularly dry or sensitive.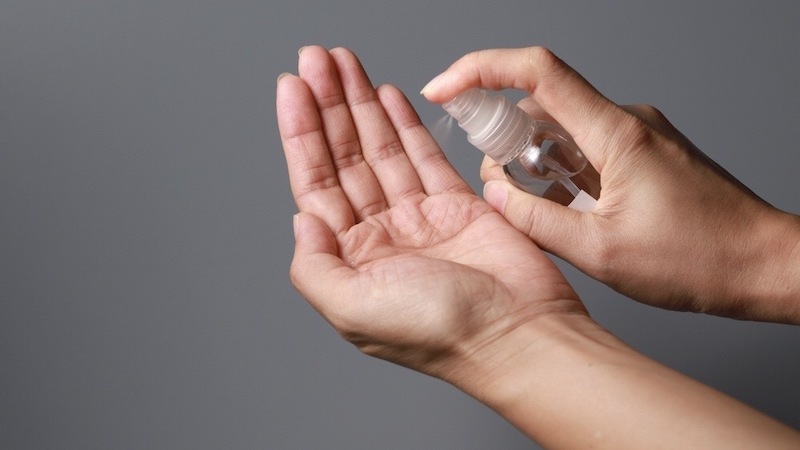 Toothpaste
It turns out toothpaste can do more than clean your pearly whites! Non-gel toothpaste – particularly those containing baking soda – can help remove hair dye stains by exfoliating your skin. To avoid over-exfoliating and leaving your skin red and angry, use a clean soft-bristle toothbrush, washcloth, or your finger to gently buff the toothpaste into the stain, repeating as necessary. Rinse the area thoroughly once you're done.

<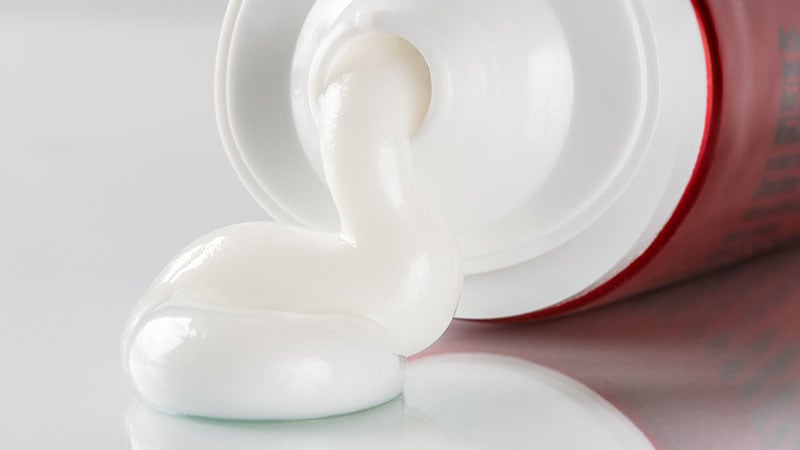 More Hair Dye
It sounds crazy, but you can use more hair dye to remove hair dye from your skin! In chemical terms, water 'sets' hair dye while extra dye prevents it from setting. Take some leftover hair dye, rub a small amount into the stain, and quickly rinse it off. You can also remove excess dye from your hairline once your color has finished processing. Rub some shampoo into the skin around your hairline, then rub in some of the dye from your hair. Rinse your hair and hairline following the directions on the dye box.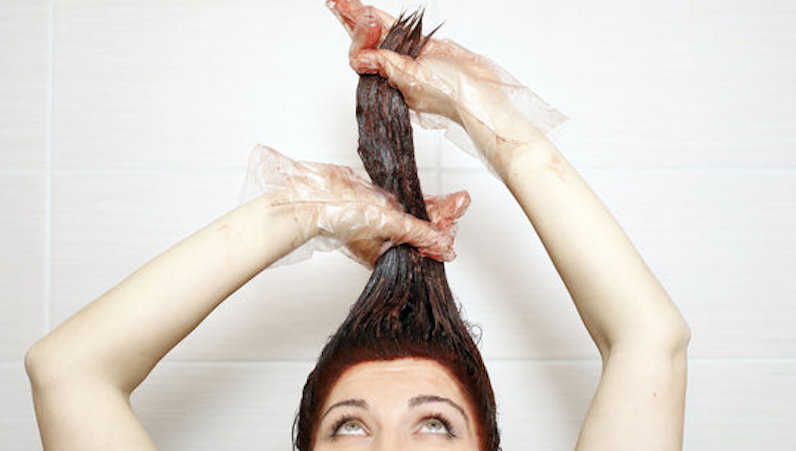 Hair Color Stain Remover
For those wanting a more targeted approach, there are several hair-color stains removing products on the market. Designed for all skin types, they are ideal for use on your face – particularly if your skin is dry or sensitive. Most hair color stain removers come either as a liquid or wipes. While liquid formulas offer you more flexibility – you can use them with a Q-tip or cotton pad for extra precision – wipes cover a larger area and work well for more extensive stains along your hairline or neck.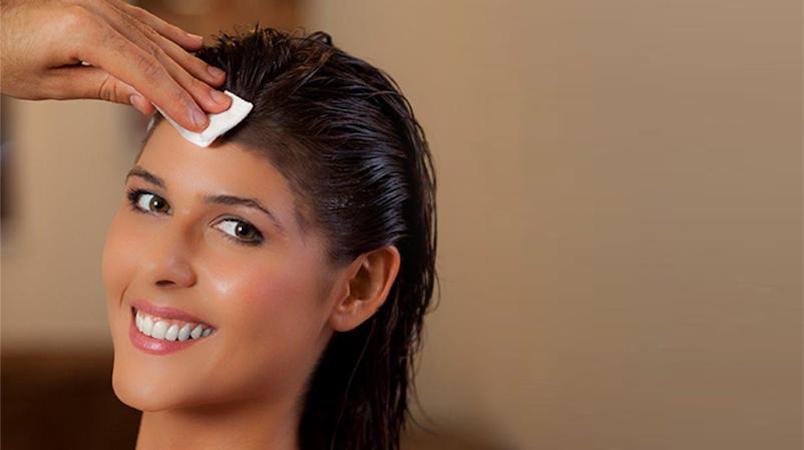 Removing Hair Dye From Your Hands
Nail Polish Remover
An effective way to chemically remove hair dye stains is with nail polish remover. Because it contains powerful ingredients, it's too strong to use on your face but can work well for stains on your fingers and palms. Dab some polish remover on a cotton ball or pad, then rub it into the stained area using circular motions to get rid of the dye. Do not leave nail polish on your skin for longer than 30 seconds – rinse your hands thoroughly.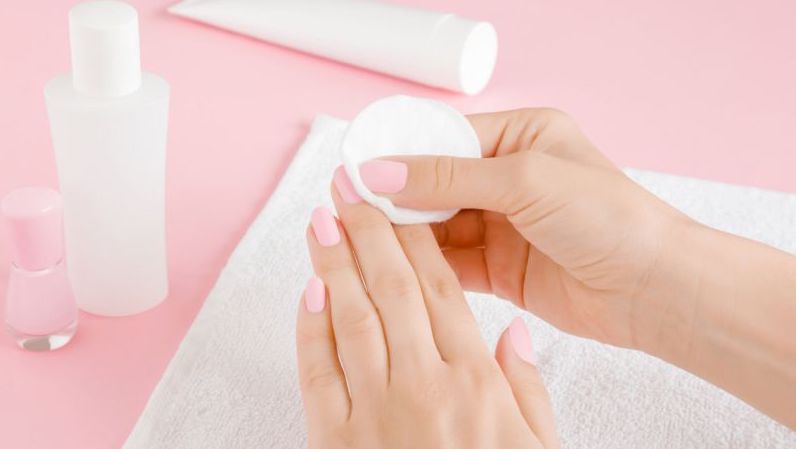 Dish Soap and Baking Soda
Two common kitchen staples can be very effective at removing hair dye from the skin when used together. Mix equal parts liquid dish soap and baking soda into a thick paste, then apply to the stained area using a cotton pad, rubbing in a circular motion. Liquid dish soap works to lift and dissolve the dye, while baking soda has an abrasive effect, exfoliating away stained skin. Because both dish soap and baking soda can be drying and irritating to the skin, wash your hands straight after and stop using the mixture if you feel discomfort.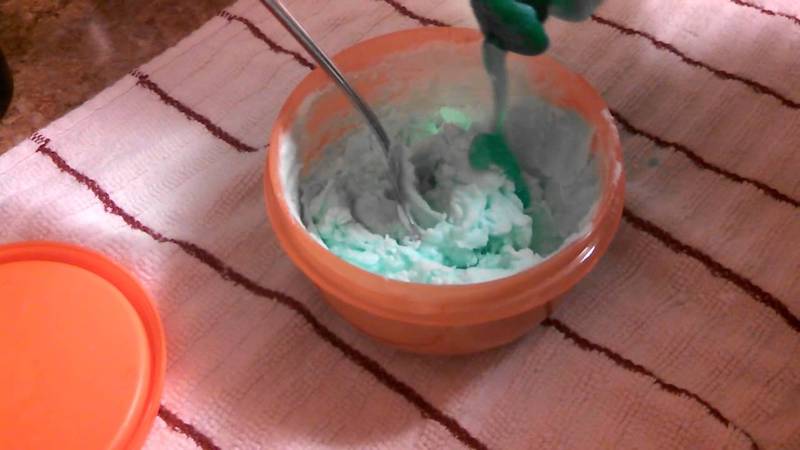 Hairspray
Hairspray contains alcohol, which means it can effectively remove stains like pen ink, nail polish, and wine. It also helps to remove hair dye stains from your skin! However, because it's an alcohol-based product, hairspray can be drying on the skin, so avoid using it on your face if you can. Spritz a cotton ball or pad with hairspray and blot away the stain. Then, to avoid irritation and stickiness, rinse the area with warm water.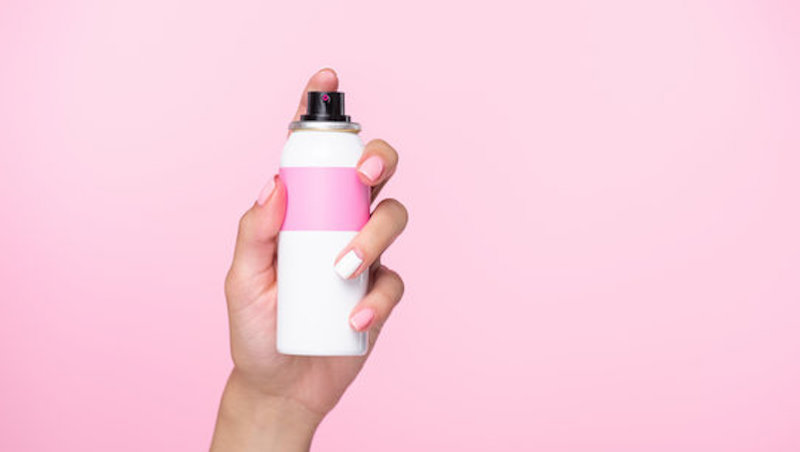 FAQs
How to remove permanent hair dye from skin?
Permanent hair dye is the most pigmented type of color and is designed to penetrate your hair deeply. The dye lasts the longest and offers the fullest coverage. For these reasons, it can be the most stubborn type of hair dye to remove from skin. Stronger products like hair color stain remover, rubbing alcohol, and nail polish remover are all effective options.
How to get semi-permanent hair dye off the skin?
Semi-permanent hair dye is only designed to last around eight washes so it's easier to remove from your skin than a permanent dye. Gentler products like olive oil and waterproof make-up remover are good options for getting rid of semi-permanent stains. 
How to get hair dye off your skin when dried?
Experts advise wiping away any stray hair dye while still wet. However, there are several options to remove it once the dye has set and dried. Exfoliating products like toothpaste and baking soda remove the stained top layer of skin, so they are effective on the dried dye. Meanwhile, rubbing alcohol can lift stubborn dried stains. Hair color stain removers are also a great choice and are favored by professionals. 
How long does hair dye stay on the skin?
Luckily, hair dye stains aren't permanent as your skin naturally sheds over time. You should begin to notice the color fading within a few days and disappear in about a week. If you regularly cleanse and/or exfoliate, the stain could fade even faster. 
Does olive oil get the hair dye off the skin?
Olive oil can effectively remove hair dye from your skin because it lifts and breaks up the pigment particles. For the same reason, a hot olive oil treatment is often recommended for removing semi-permanent color from your hair itself. Olive oil is a gentle and non-abrasive option when it comes to getting rid of dye stains. For that reason, it's ideal for sensitive areas like your face and ears.
Does toothpaste get the hair dye off the skin?
You can use certain types of non-gel toothpaste to remove hair dye stains. That is because toothpaste contains mild abrasives that are safe to use on skin. Look for formulas that contain baking soda for the best results. 
How to Prevent Hair Dye Stains?
As with all things, prevention is better than a cure. When coloring your hair at home, avoid hairline and ear stains by applying a coconut oil or Vaseline layer to these areas. Doing so creates a barrier between your skin and the dye. Secondly, don't color freshly washed hair, as shampoo strips away your skin's natural oils, which naturally provide some protection against dye stains. Always use gloves and wear long-sleeved clothing to protect your hands and forearms from any rogue hair color – and if you see any stains forming, wipe them away quickly before they can set.
SUBSCRIBE TO OUR NEWSLETTER
Subscribe to our mailing list and get interesting stuff and updates to your email inbox.