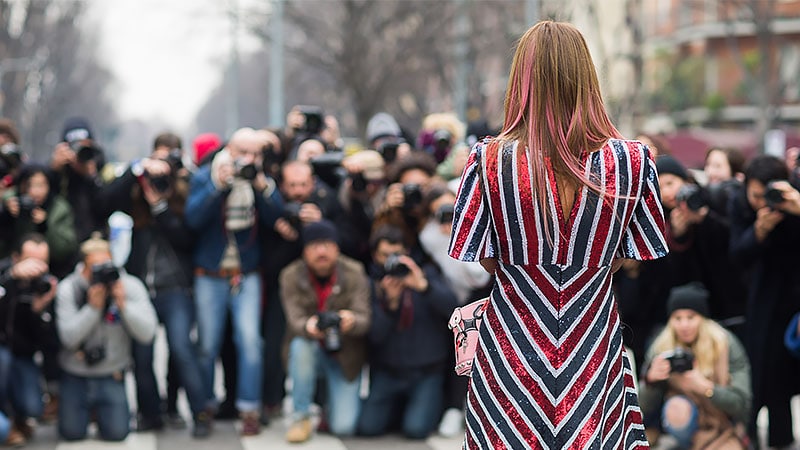 Mercedes-Benz Fashion Week Australia is about to kick off in Sydney and we couldn't be more excited. Fashion industry stars from all over the country and overseas are currently descending upon the harbour city for the event. With so much style in one place, it's only natural to want to take your own fashion game to the next level. Find inspiration in the select few who manage to get it right, time after time. Whether they're attending fashion weeks in New York, London, Milan, Paris, or even a far-flung destination like Australia, these fashion editors never put a foot out of line. Follow their unique set of style rules and learn how to dress like a fashion editor yourself.
1. Anna Wintour
Anna Wintour, Editor-in-Chief of Vogue U.S., is the queen bee of fashion. She is the ultimate tastemaker and her opinion alone can either make or break a fashion show. She knows instantly what works and what doesn't, which is no doubt why her personal wardrobe is always on-point. If you like a classic style which is both timeless and on-trend, Anna Wintour is your perfect fashion editor muse. To channel her style invest in signature shades, a pair of classic nude heels, pencil skirts in jersey fabric, and a trench coat with a twist.
2. Miroslava Duma
If you like a chic yet comfortable style with a slight rock edge, look no further than Miroslava Duma for sartorial inspiration. The Buro 247 co-founder is also the former Special Projects Editor of Harper's Bazaar Russia. Spotted at numerous European fashion weeks, Miroslava makes plenty of street style lists for her impeccable dress sense. Steal her style by purchasing simple base pieces, such as denim jeans, a leather jacket, cotton t-shirts, and tailored jackets and layering them with more fashion-forward garments and accessories.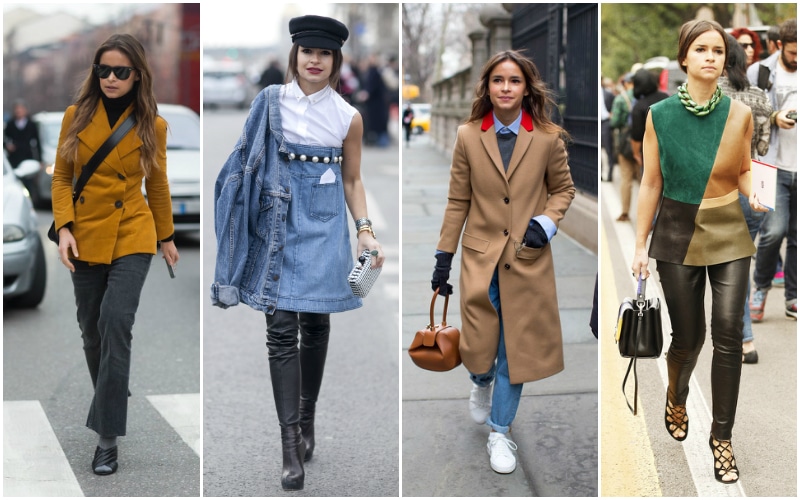 3. Anna Dello Russo
Anna Dello Russo is fearless with her fashion choices. Her quirky style knows no boundaries and isn't for the meek. As the Editor-at-Large of Vogue Japan, Anna Dello Russo travels the world to attend the best fashion shows and is always praised for her bold outfits. If you're not one to shy away from attention, you may want to try her style for yourself. Choose pieces that are bold in colour, texture and pattern. Dare to mix prints and styles that traditionally don't match. Find ways to make current trends new and risky. Have fun with your fashion choices.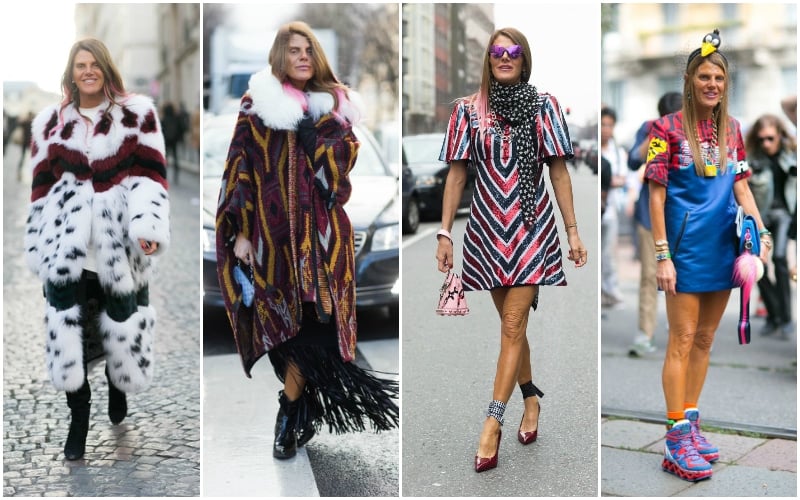 4. Dasha Gold
If you want to look flawlessly feminine and chic, look no further than Dasha Gold for sartorial inspiration. Our very own co-founder and Editor is a perfect example of how to dress like a polished fashion editor. Channel Dasha's style by choosing a mixture of pieces in neutral and block colours. Balance minimal pieces, such as cotton shirts with statement pieces made from intricate or textured fabrics. Finish off your Dasha-inspired look with delicate and classic accessories like cats-eye sunglasses, black heels and simple silver or gold jewellery.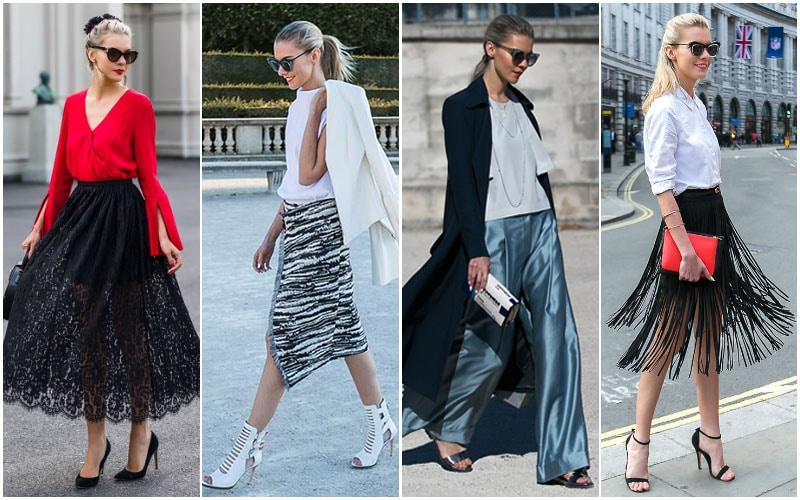 5. Carine Roitfeld
Carine Roitfeld is a classic French beauty with Parisian-chic style. She is the former Editor-in-Chief of Vogue Paris and now works as Editor-in-Chief of her own publication, CR Fashion Book. Carine sticks to a colour palette of mostly black and white to keep her style classic. Pencil skirts and dresses inject femininity into her outfits while pointed-toe pumps and leather jackets keep her look sharp and powerful. Channel Carine's easy styling by pairing outfits with minimal accessories. Simple earrings and some statement sunglasses do the job.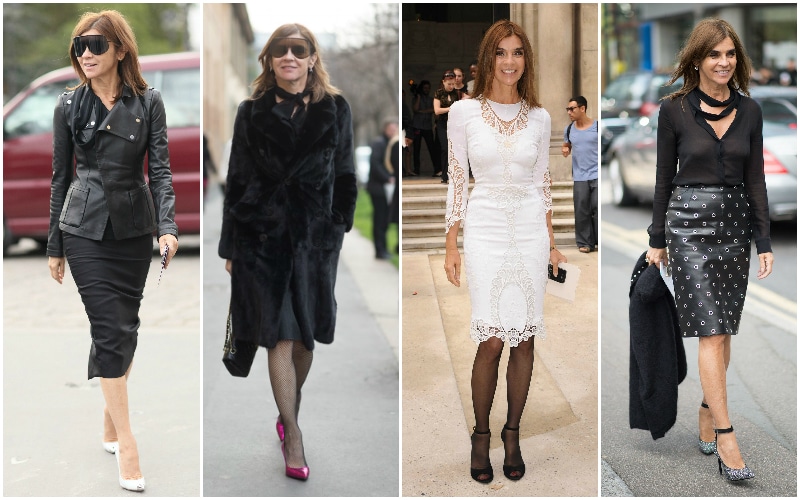 6. Emmanuelle Alt
Emmanuelle Alt, the new Editor-in-Chief of Vogue Paris, happens to be just as stylish as the previous one. Emmanuelle also works the laid-back, Parisian, cool girl look but with one key difference; less femininity. While Carine may wear pencil skirts and dresses, Emmanuelle prefers black pants. If your style is all about being comfortable, classic and full of attitude, Emmanuelle it the muse for you. Dress like this fashion editor by investing in cropped black pants, basic t-shirts, tailored leather jackets and blazers, and pointed ballet flats.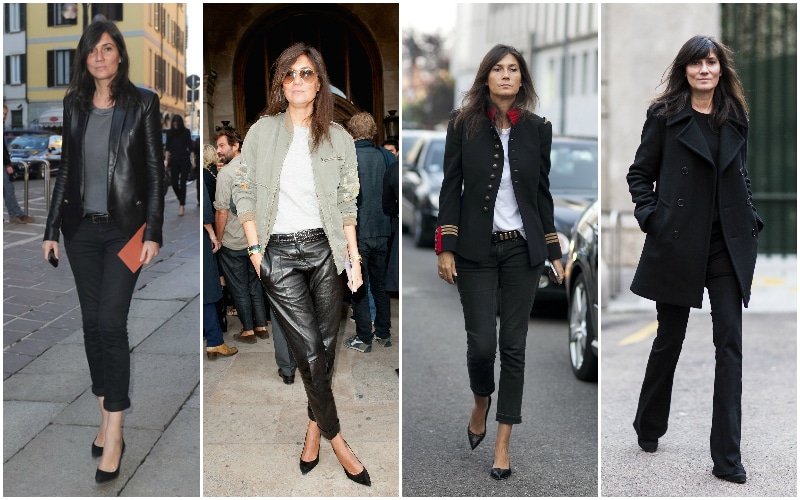 7. Christine Centenera
Let Aussie, Christina Centenera, show you how it's done this Mercedes-Benz Fashion Week Australia. The Fashion Director for Vogue Australia has plenty of practice dressing for fashion shows both at home and overseas. Her signature style involves the expert balancing of proportions through understated pieces with intriguing design details. Try Christine's style for yourself by choosing minimal but unique separates. Pair them together by balancing weight between your top and bottom halves, wear an oversized jumper with a slim skirt.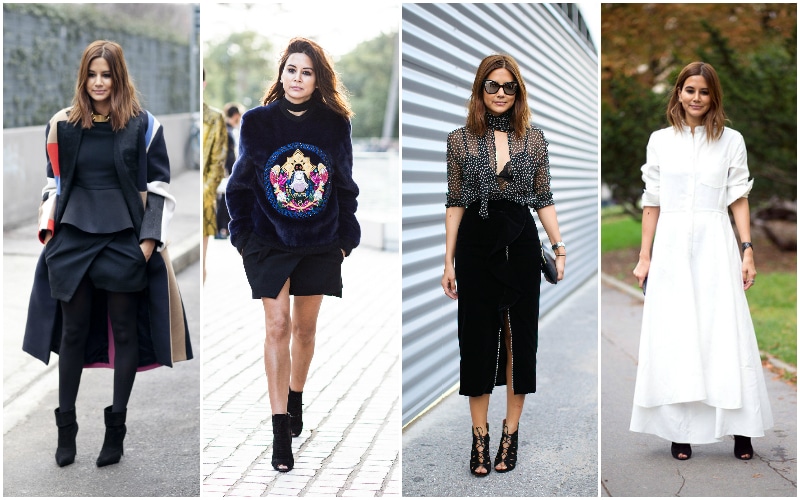 8. Taylor Tomasi Hill
Taylor Tomasi Hill can teach us all a lesson in layering. The former Style and Accessories Director for Marie Claire U.S. has been layering like a pro for years. Now working as Vice President/Creative and Fashion Director for luxury retailer Forty Five Ten, Taylor has grown her career as well as her styling skills. To layer like Taylor, choose a range of pieces with similar or complimentary colours. Start your outfit by using classic pieces as the base. Work in your more fashion-forward pieces over the top in smaller doses. Choose fabrics with comparable weights to make the process of balancing the look easier.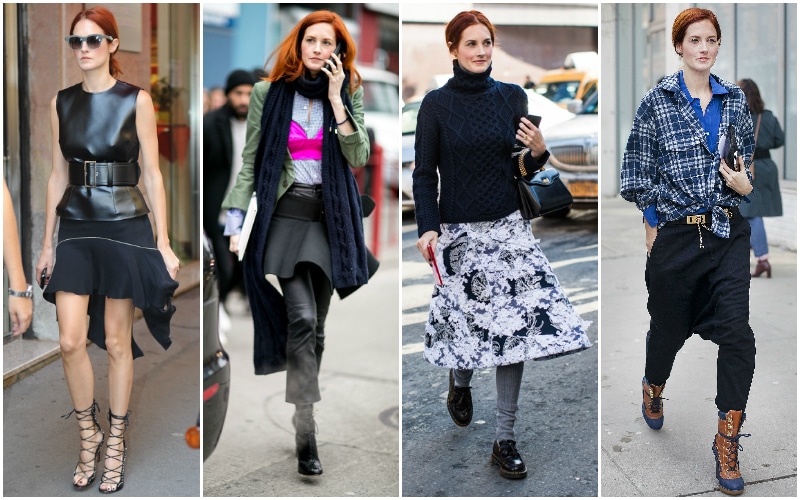 9. Shiona Turini
Shiona Turini's smile beams almost as brightly as her boldly coloured clothes. The freelance fashion editor, creative consultant, and stylist regularly rocks outfits that are full of colour and an urban sports aesthetic. Shiona's impressive resume also extends to CR Fashion Book, Teen Vogue and W Magazine. Replicate the ultra-cool style of this experienced editor by choosing statement pieces with bright pops of colour. Bright tangerine and cobalt are favourites of Shiona's. Try your own bold colour in a pair of wide leg trousers and pair with a neutral crop top and relaxed jacket.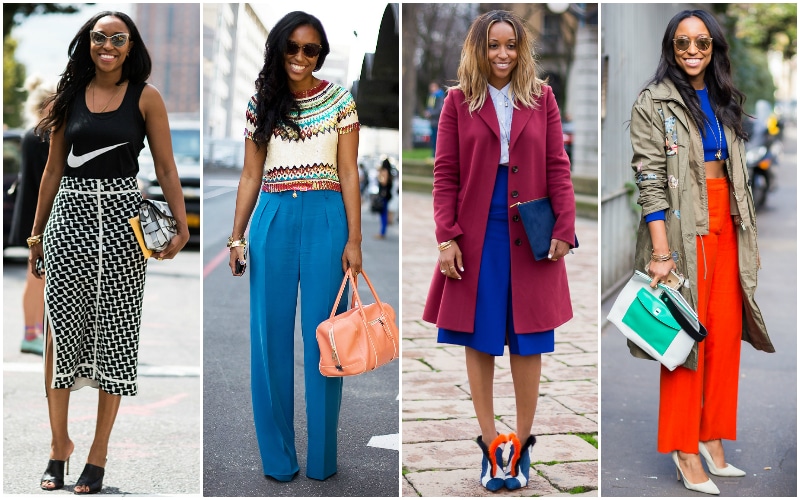 10. Kelly Talamas
We love Kelly Talamas' style for it's perfect, South American feel. The Editor-in-Chief of Vogue Mexico and Latin America often has us dreaming of a sun-soaked holiday with divinely colourful prints in luxury fabrics. Her style is relaxed and feminine with simple, fuss-free silhouettes. You can recreate Kelly's style for yourself with the help of silk pieces featuring vivid, floral prints. Choose pants, dresses and blouses with relaxed but slim fits and accessorise with a couple of pieces of statement jewellery and chunky heels.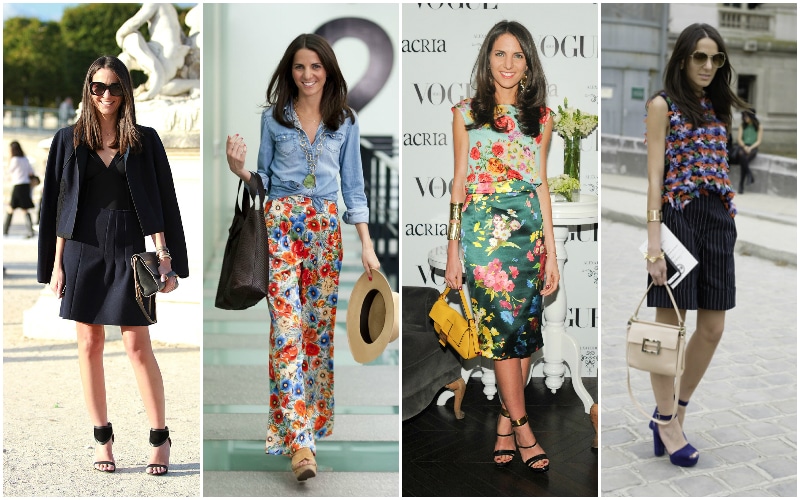 SUBSCRIBE TO OUR NEWSLETTER
Subscribe to our mailing list and get interesting stuff and updates to your email inbox.