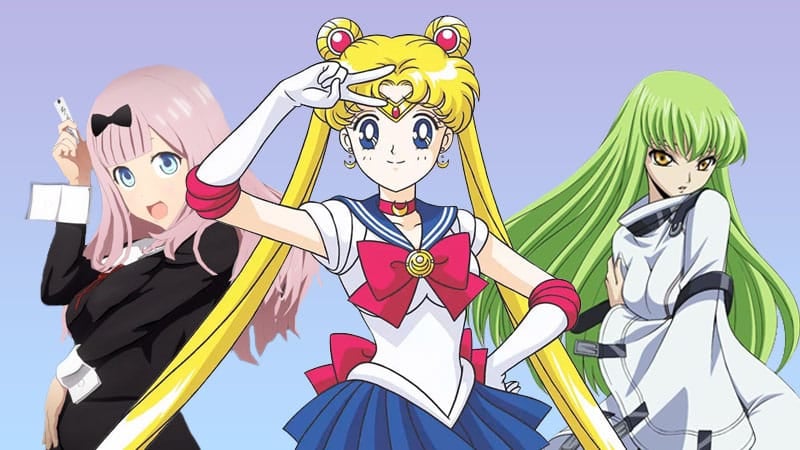 Anime is the term used to refer to Japanese animated works which can be hand-drawn or computer generated. The illustrations have a very specific style, but the stories vary, with some complex and incredibly detailed series, while others can be relatively simple and light-hearted. Many memorable and inspiring characters have emerged from numerous anime series, and there are also several strong female leads, most of whom are intelligent, powerful, and resilient. Some may have magic or supernatural powers, and others are skilled warriors. But anime is loved by so many because of how well-thought-out and unique its characters are. If you want to discover more about anime or familiarize yourself with some of the best female anime characters, keep reading below.
1. Mikasa Ackerman – Attack on Titan
Fans of Attack on Titan will likely already be familiar with Mikasa Ackerman. She grew up in a loving environment in the farmlands of Wall Maria. She was a sweet and innocent child before this was ripped away from her, and a group of traffickers murdered her parents. Mikasa Ackerman is rescued by Eren Yeager and lives with his family until the fall of Wall Maria. Later she became a dedicated soldier and member of the 104th Training Corps.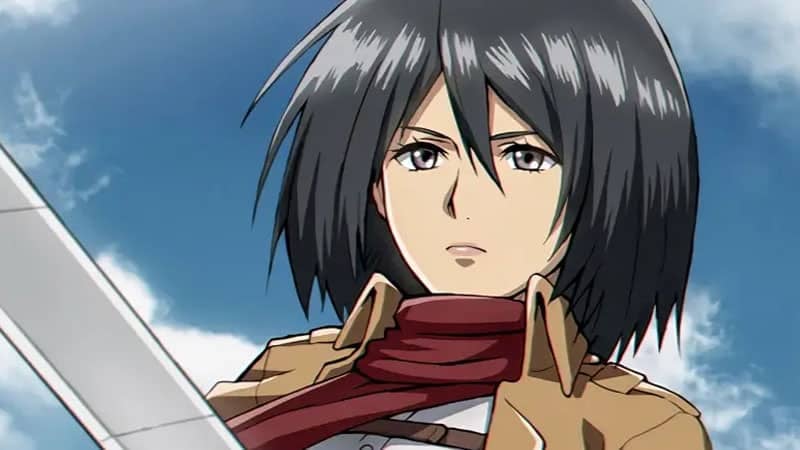 2. Taiga Aisaka- Toradora!
The main female protagonist of Toradora! is Taiga Aisaka. She comes from a wealthy family and is described as short in stature, often appearing younger than her years. She is also seen as beautiful. However, the thing that stands out about her the most is her personality. She is feisty, has a sharp tongue, and has been prone to outbursts of aggression. She is a capable fighter who is not above using tactics to win against her competitors.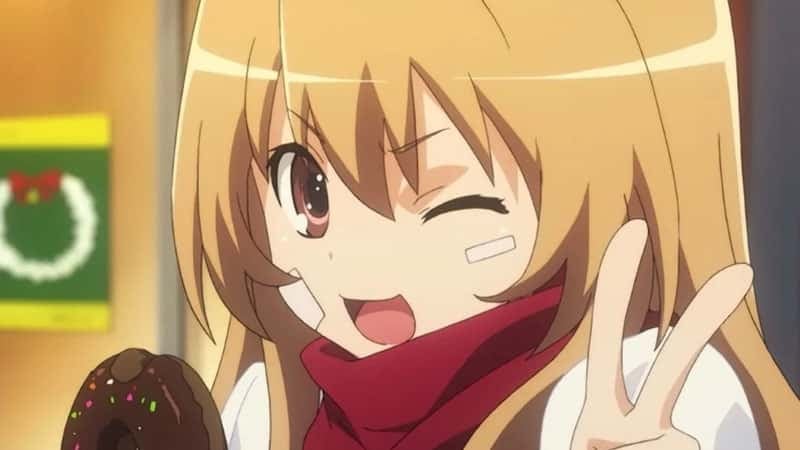 3. Akame – Akame ga Kill!
If you like badass characters, you must familiarize yourself with Akame or, as she is also known, Akame of the Demon Sword Murasame. She is the heroine from Akame ga Kill!, a manga series written by Takahiro and illustrated by Tetsuya Tashiro. Akame was sold to the empire to become an assassin (which made her cold but dedicated) but later defected to join the rebel group.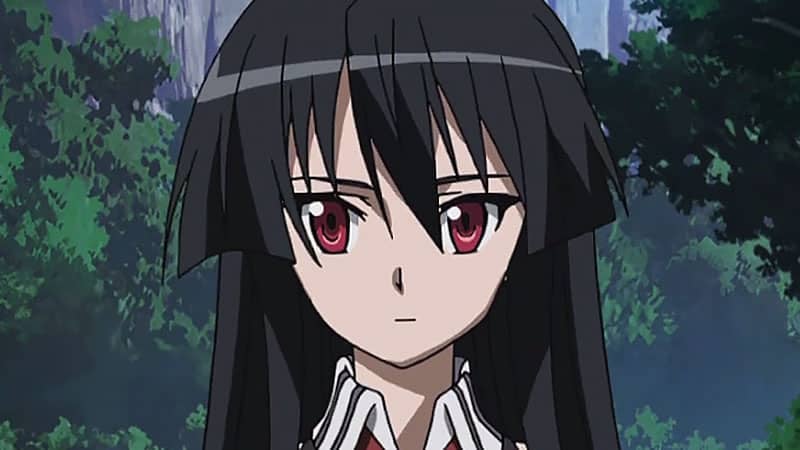 4. C.C. – Code Geass
With fair skin and long green hair, C.C. from Code Geass is undeniably one of the most memorable anime characters. Her appearance is not her only defining characteristic; she is immoral and does not age. Her unique powers caught the interest of the Britannian Empire, where she was kept as a test subject. You can see her character evolving over the seasons, which makes her all the more fascinating.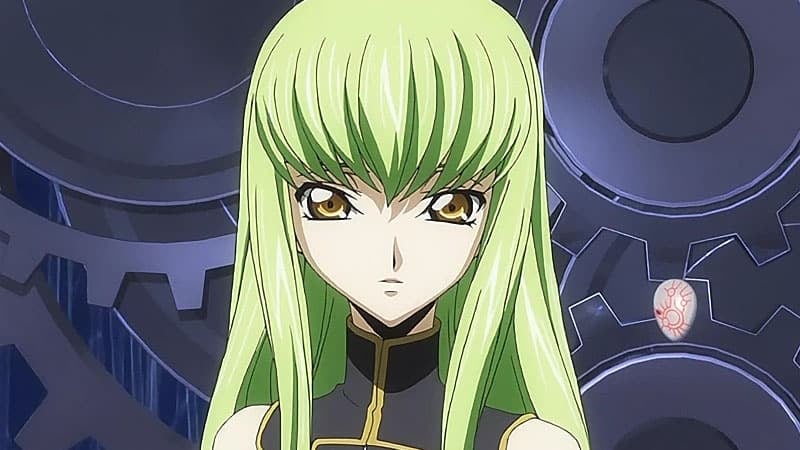 5. Erza Scarlet – Fairy Tail
Erza Scarlet from Fairy Tail is a beautiful and skilled swordsman, an S-Class Mage of the Fairy Tail Guild. She has long scarlet hair and striking eyes, one of which she lost as a child and now uses a fake one. She is impatient, challenging to read, and strong, but she also embraces her femininity and her body with her choice of armor (some may describe it as sexy or even revealing).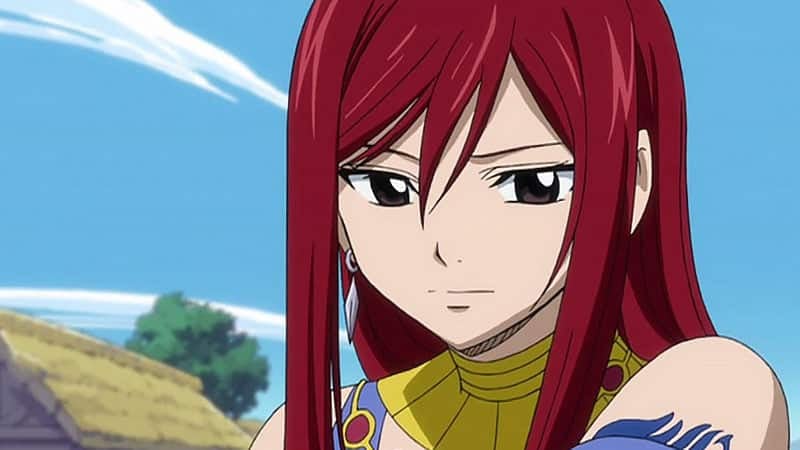 6. Chika Fujiwara – Kaguya-Sama: Love Is War
Kaguya-Sama: Love Is War first aired in 2019 and has two seasons. It is a romance story between the student council members Miyuki Shirogane and Kaguya Shinomiya. Still, one of the more memorable characters is Chika Fujiwara (who is friends with Kaguya Shinomiya). She is a high school student at Shuchi'in Academy and one of the happiest characters you will encounter, often seen smiling. She loves love and is eager to give advice or help others in this department.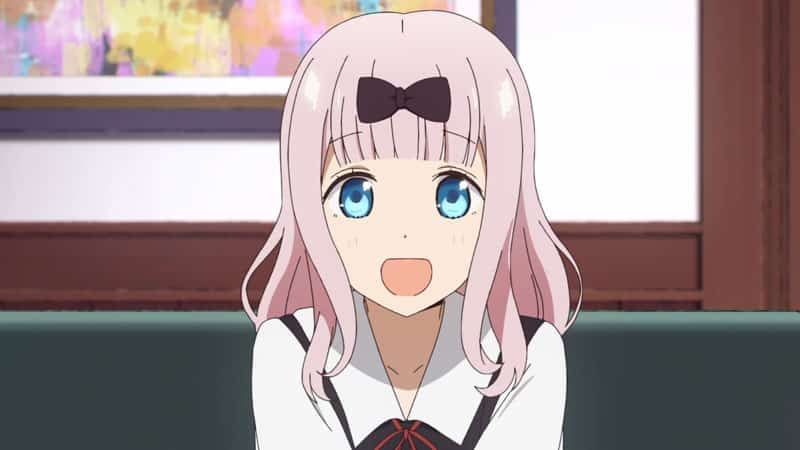 7. Rias Gremory- High School DxD
Rias Gremory is from High School DxD, which Ichiei Ishibumi wrote. She is the love interest of Issei Hyoudou but is a standout character all on her own. Rias is the Gremory Clan's heiress and is celebrated for her beauty. She is undoubtedly memorable because of her appearance, with long crimson hair (which reaches thigh length). If you want to learn more about her and the ins and outs of her personality, give High School DxD a shot!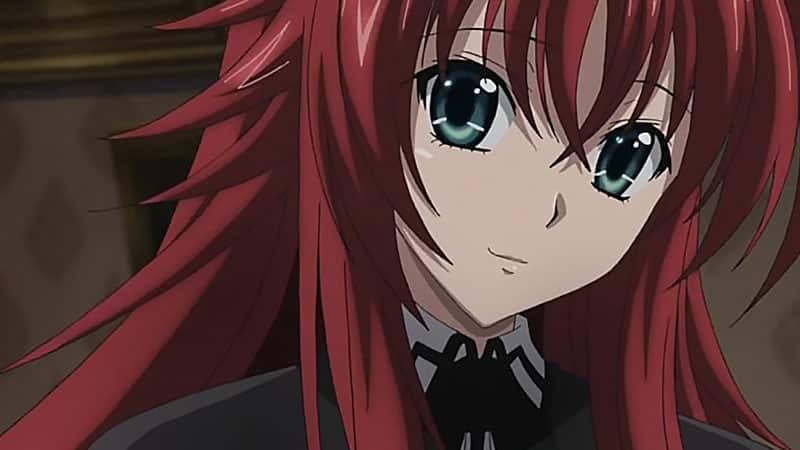 8. Hinata Hyuga – Naruto
Naruto is one of the most popular and well-known manga series, written and illustrated by Masashi Kishimoto. The main character is Naruto Uzumaki, a young ninja working on improving his skills. In the series, Naruto meets and falls in love with Hinata Hyuga (they eventually marry). She is also memorable for her appearance, in particular her white eyes. She was once the heiress of the Hyuga clan but lost this leadership position. However, she later becomes part of the Uzumaki clan.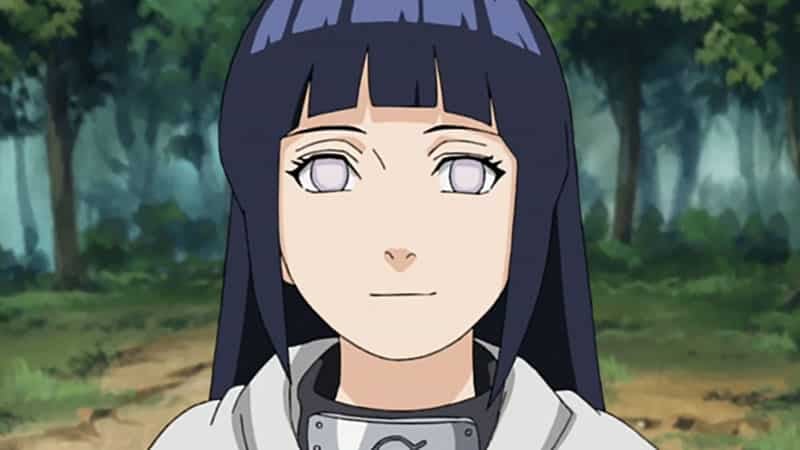 9. Konata Izumi– Lucky Star
There are many brilliant and exciting female anime characters, including Konata Izumi from Lucky Star. She is from a comedic anime that ran for one season in 2007 and followed the lives of a group of high school girls. Konata Izumi was the leader of this group and is noticeable thanks to her blue hair. She loves anime and is passionate about video games.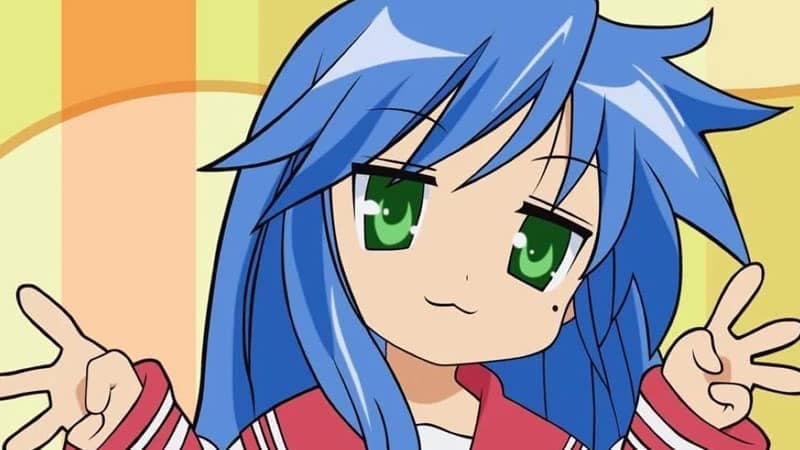 10. Kurisu Makise – Steins; Gate
Kurisu Makise is the protagonist of the anime series Steins; Gate. The 2011 SciFi series focuses on a group of friends responsible for creating a machine capable of sending messages to the past and the future; we all know how fascinating and fun one of those things would be in real life, right? Of course, this is a simplified summary, but Kurisu Makise is known for her intellect, finishing university at just 17. She is sensible, calm, and wise beyond her years, which makes her an inspiring character.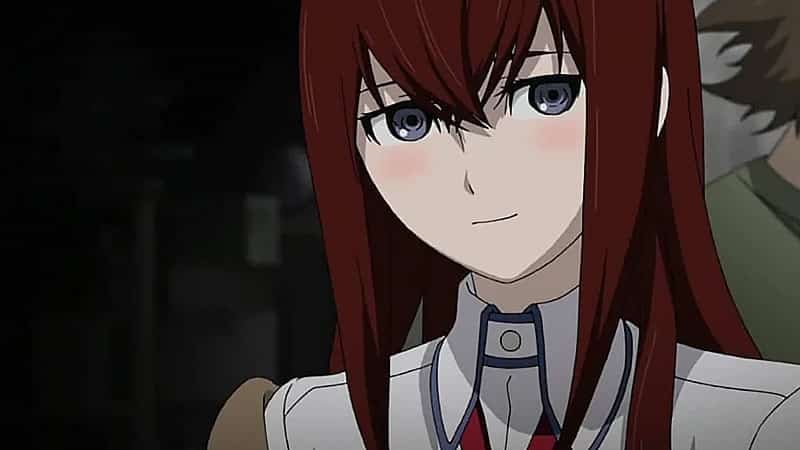 11. Mikoto Misaka – Toaru
Mikoto Misaka is from Toaru Majutsu no Index and is a child prodigy. She later joins Tokiwadai Middle School at the age of 12 and is portrayed as wearing the uniform. But why is she one of the top female anime characters? The answer is not that simple, so you will benefit from watching the series and discovering the subtleties of her character.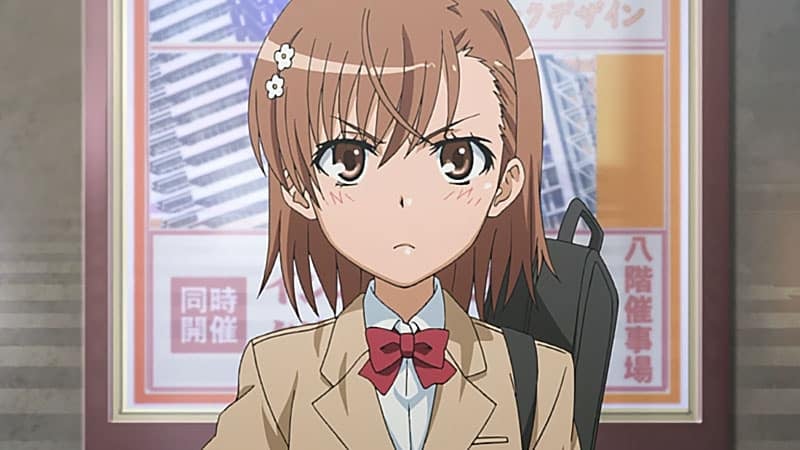 12. Miku Nakano- The Quintessential Quintuplets
The Quintessential Quintuplets is an exciting tale of an Asahiyama High School student who is less fortunate but smart and begins tutoring rich quintuplets whose work ethic is lacking. Miku Nakano is one of the main characters and one part of the beautiful quintuplets (along with her four sisters). She is the main love interest of Fuutarou Uesugi (the poor but hardworking student), which is why her story stands out just a little more than her siblings.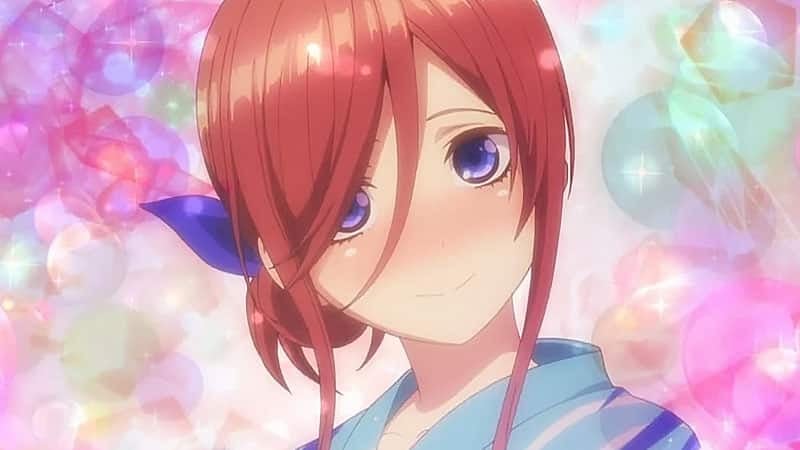 13. Nezuko Kamado – Demon Slayer: Kimetsu no Yaiba
If you are familiar with the anime series Demon Slayer: Kimetsu no Yaiba, then you will likely already know of Nezuko Kamado. The series is relatively new, with the first episode airing in 2019 (there are two seasons). The story follows the Kamado family, who were attacked by demons, leaving only two members alive. These were Nezuko Kamado and her brother Tanjiro Kamado. Nezuko was formerly a human but transforms into a demon, but her brother's love and willingness to protect her changes her from a regular demon to something much more.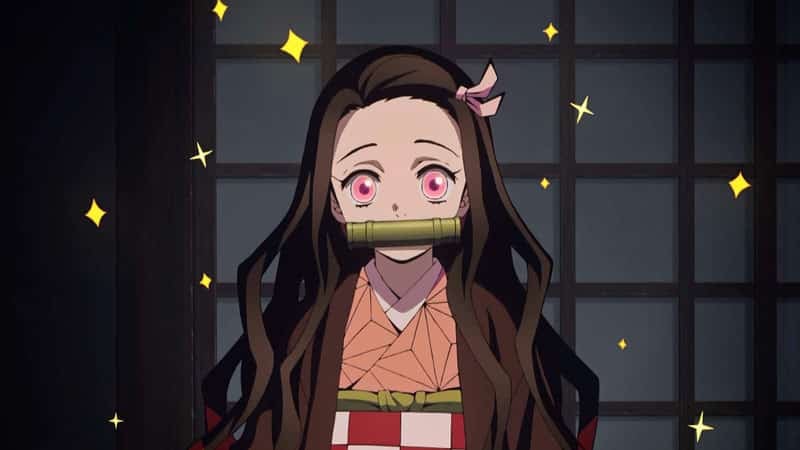 14. Shinobu Oshino – Monogatari
Shinobu Oshino was a princess but cursed by a witch, which resulted in her beauty being used as a weapon against her. In an effort to find a cure, she is transformed into a vampire and is estimated to be over 500 years old. Being a vampire allows her to alter her appearance in various ways, including her age, and she has appeared as a young girl and as an adult woman. She is from the Monogatari series, a Japanese light novel series written by Nisio Isin.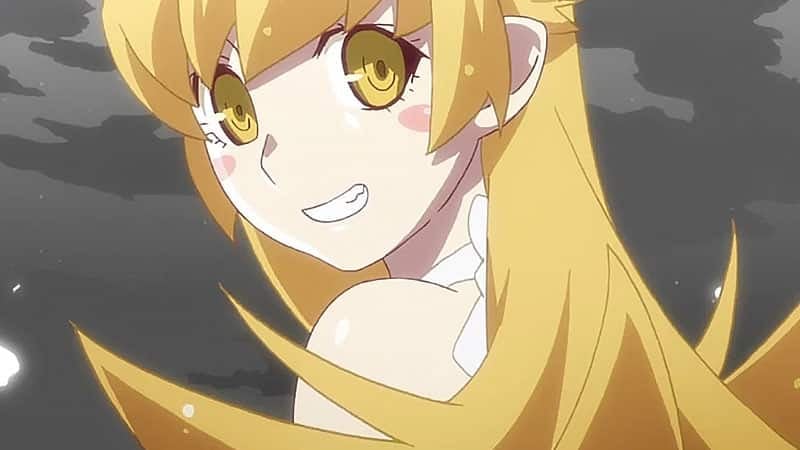 15. Rem – Re: Zero
Rem is a maid in service of Margrave Roswaal L Mathers from the anime series Re: Zero − Starting Life in Another World. Tappei Nagatsuki created the series. Rem is noticeable by her short sky-blue hair and light blue eyes. She wears a maid's uniform and is skilled in Water Magic (Roswaal taught her). Rem can heal, protect, and defend using this magic in different ways. She is in love and loyal to Subaru.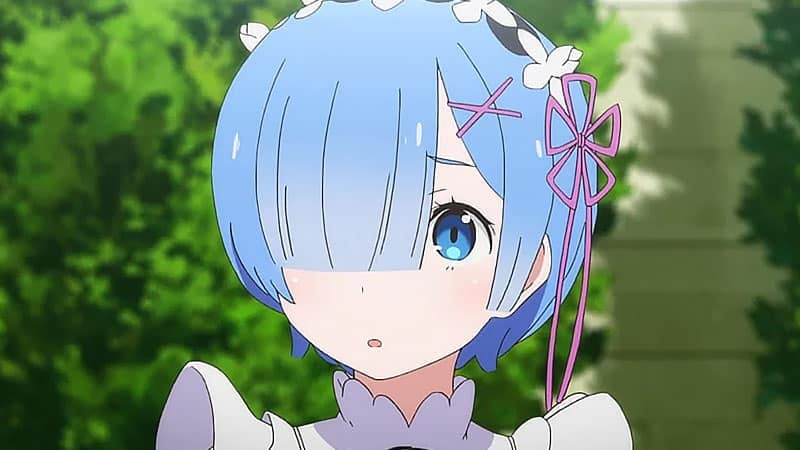 16. Saber – Fate
Saber or Artoria Pendragon is the character from the series Fate/Zero. The story is a more complex version of the relationship between King Arthur and Merlin. In this tale, Artoria Pendragon was the daughter of Merlin, who had to pretend to be a man to command the respect of the knights and govern their lands which were in chaos. Her true identity was concealed, and she wore a suit of armor to help ensure this. It is a brilliant and fascinating story that deserves recognition.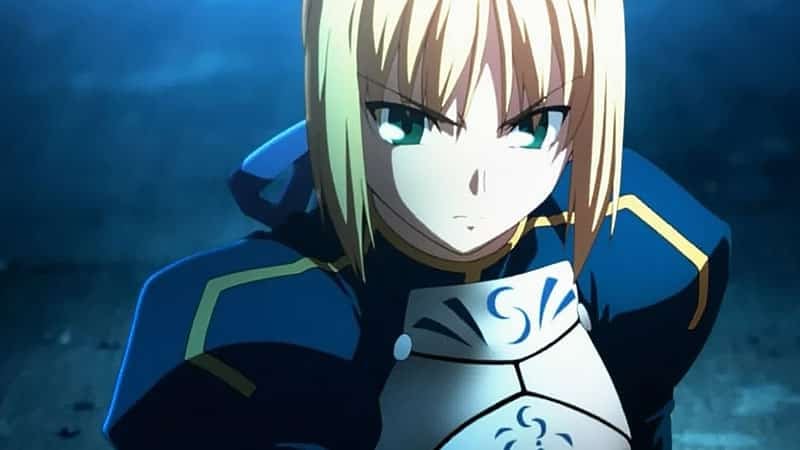 17. Usagi Tsukino – Sailor Moon
Would any list be complete without mentioning Sailor Moon, arguably one of the most popular superhero anime series ever! It was first released in 1992, making it one of the older and more established anime on this list. It features many brilliant and memorable characters, including Usagi Tsukino, also known as Sailor Moon. Noticeable for her long blonde hair and blue eyes, Sailor Moon is the main protagonist, set to protect Earth. She is also the reincarnation of Princess Serenity.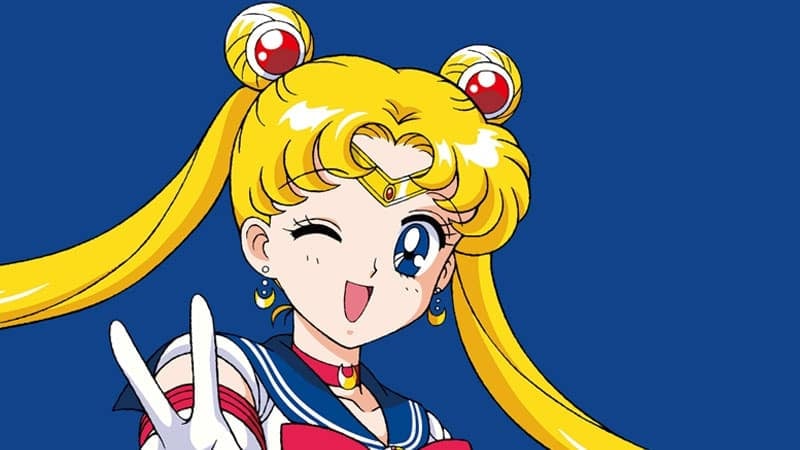 18. Mai Sakurajima – Bunny Girl Senpai
Mai Sakurajima is from the Rascal Does Not Dream of Bunny Girl Senpai series. She is celebrated for her good looks and is a model and actress who is loyal and intelligent. She is the girlfriend of the character Sakuta Azusagawa and a Minegahara High School student. Rascal Does Not Dream of Bunny Girl Senpai is a mystery series released in 2018 and ran for a season. It is based on the novels written by Hajime Kamoshida and illustrated by Kēji Mizoguchi.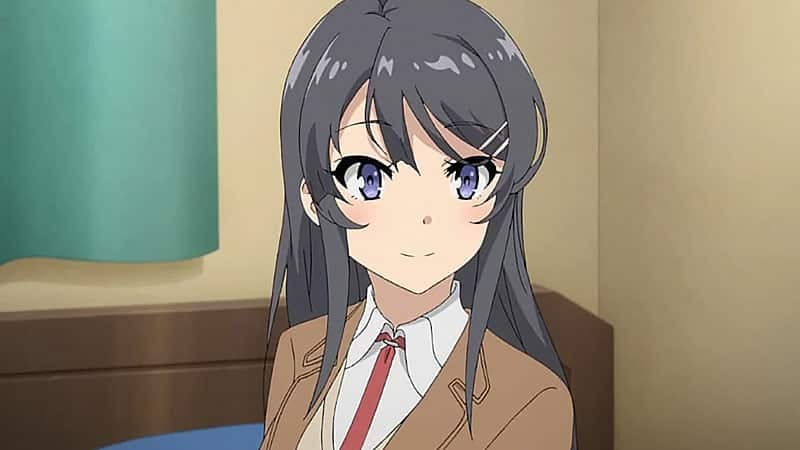 19. Motoko Kusanagi from Ghost in the Shell
If you love protagonists and SciFi series, look no further than Motoko Kusanagi from Ghost in the Shell. The series is based on the manga of the same name, which Masamune Shirow wrote and illustrated. Motoko Kusanagi is a serious badass, a cyborg who is the squad leader of Public Security Section 9. She is strong, resilient, and intelligent, and it is not hard to see why she would be one of the most loved female characters.
20. Senjougahara Hitagi– Monogatari
Senjougahara Hitagi is from the Monogatari series. This is a Japanese novel series written by Nisio Isin and illustrated by Vofan. She is a Naoetsu Private High School student who closely guards a secret until it is accidentally exposed. She is considered to be beautiful but frail and is portrayed as wearing her school uniform. As for Senjougahara Hitagi secret? She is weightless, an event that happened after an incident with a supernatural crab.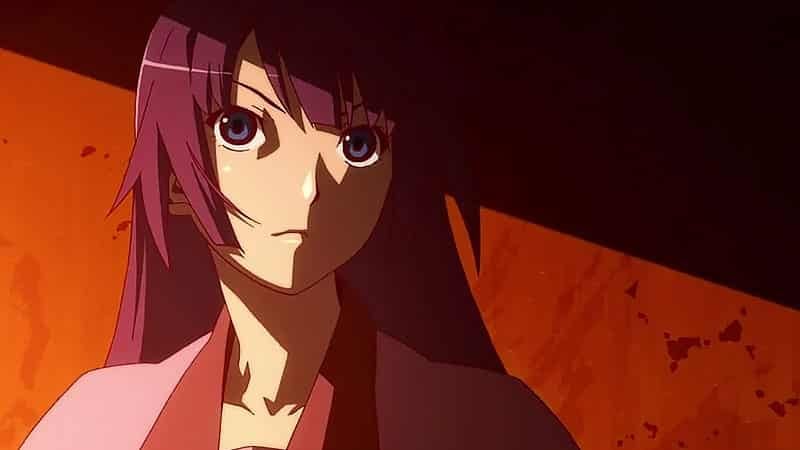 21. Shouko Nishimiya – A Silent Voice
A Silent Voice is a drama/romance Japanese animation film from 2016. The story involves a student who was bullied. Later, one of those individuals reaches out to her to try and apologize for their actions. Shouko Nishimiya is a student who was bullied and was born deaf. Because of this, she has struggled to communicate with others. Her disability affected her in other ways because her father's side of the family chose to sever ties with her. Despite the hardships she has faced, she remains kind and caring.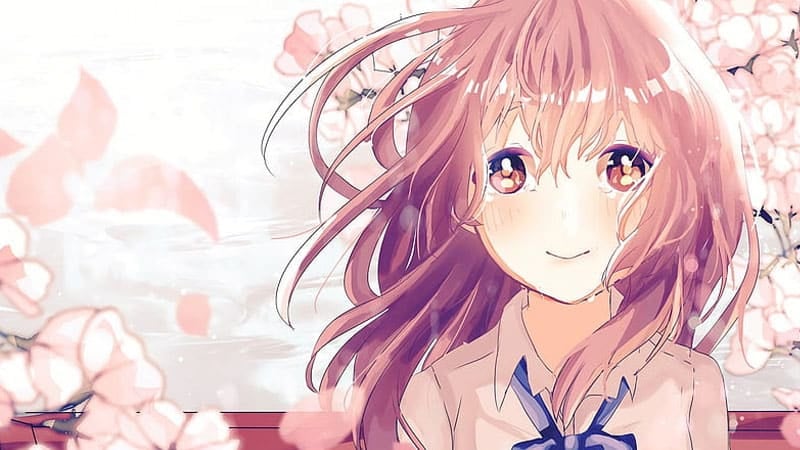 22. Kaguya Shinomiya – Kaguya Sama Love Is War!
There is our second mention of Kaguya-Sama: Love Is War which first aired in 2019 and has two seasons. Why the mention of it twice? This is because it has not just one great female character but two. This time we are looking at Kaguya Shinomiya, who is one of the story's two protagonists. She is a high school student at the Shuchi'in Academy and vice president of the school council. The series revolves around her relationship with Miyuki Shirogane.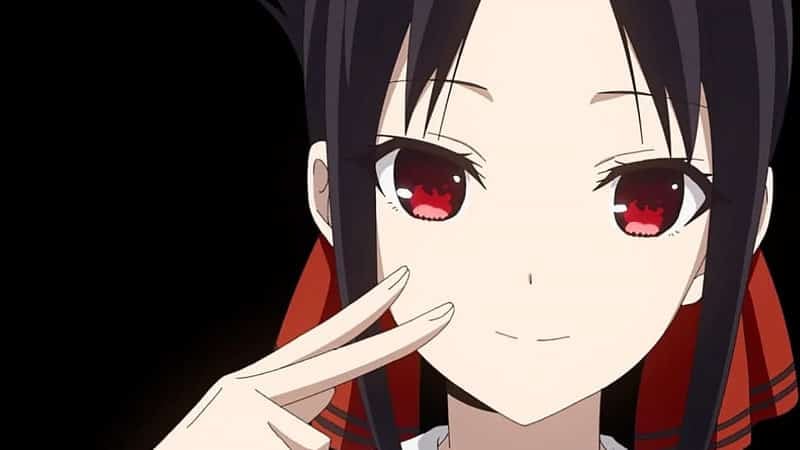 23. Rikka Takanash – Love, Chunibyo, And Other Delusions
Rikka Takanashi is from the anime Chūnibyō Demo Koi ga Shitai! (also referred to as Love, Chunibyo & Other Delusions). It was released in 2012, and the story follows high school student Yūta Togashi who had "Chūnibyō" and believed he had supernatural powers. He no longer believes he has powers and is ashamed of his past, and he attempts to alienate himself from his classmates at Icho Private High School. This is impossible, thanks to Rikka Takanash, who becomes fascinated with him. She believes she is a sorceress and practices Chūnibyō.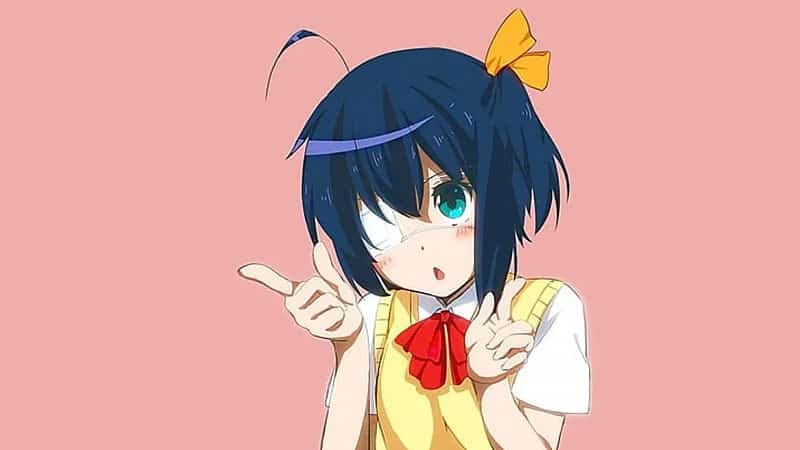 24. Tohsaka Rin – Fate
Part of the anime series Fate/Stay, Tohsaka Rin first appeared in 2004. Despite being a high school student, she will become the master mage of Archer and will participate in many battles. She is a fascinating character that is complex and detailed, which makes her all the more fascinating. You will need to familiarize yourself with the Fate series to learn more about her and why she deserves the title of one of the best female anime characters.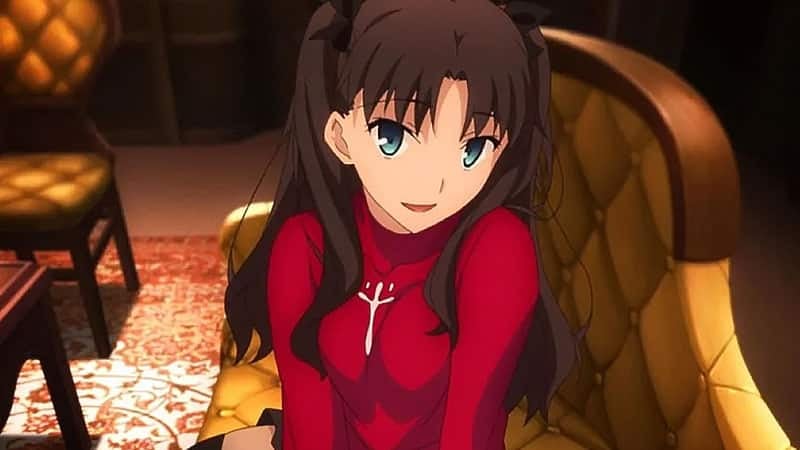 25. Kurumi Tokisaki – Date A Live
Date A Live is the name of a SciFi series that had its first episode in 2013 (and would continue for another four seasons). The story involves a high school student who was, by most accounts, ordinary, until a chance meeting with a spirit. Kurumi Tokisaki is one of the spirits that fans are introduced to. She is dangerous, with a victim count of tens of thousands. She is fascinated with Shido Itsuka (the student) and seeks him out.&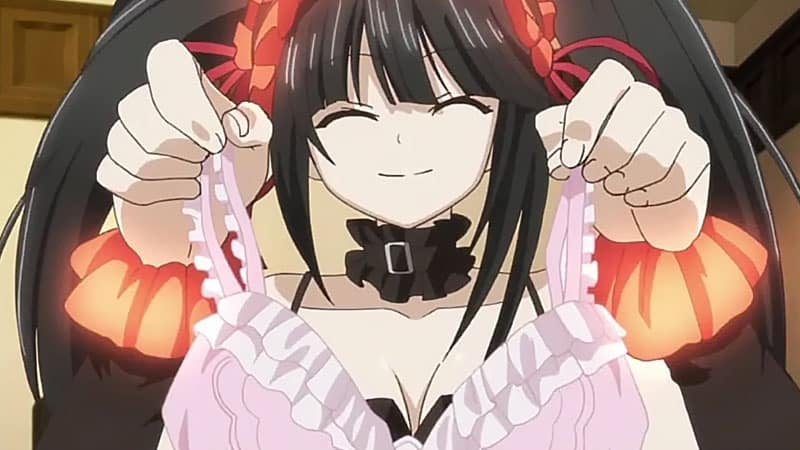 26. Violet Evergarden – Violet Evergarden
As the name of this anime suggests, Violet Evergarden is the main character and a standout one at that. She is beautiful with blonde hair and blue eyes but aloof, a skilled fighter but little emotion. Although she may not be able to understand her own feelings, she is on a journey to interpret other people's. She is employed as an Auto Memories Doll with the CH Postal Company. She took this position after the war. Her story is unique and fascinating, which endears her to fans.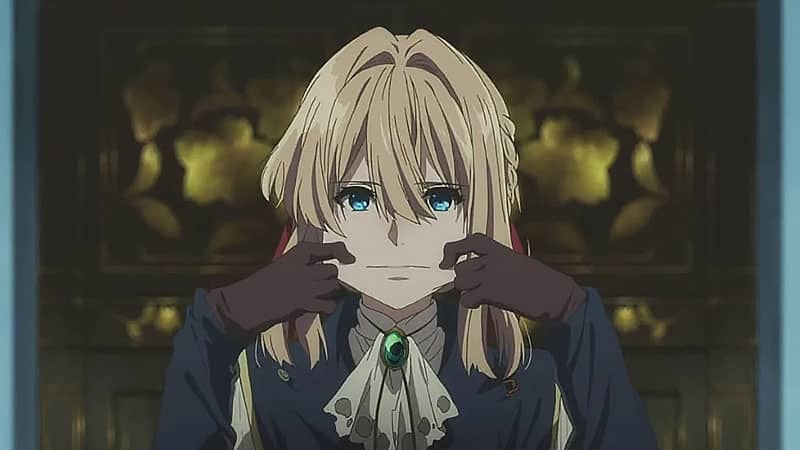 27. Yor Forger – Spy x Family
The Japanese manga series Spy x Family was written by Tatsuya Endo. It consists of ten volumes and has won several awards. Among the characters is Yor Forger (also known as Thorn Princess), a beautiful assassin married to Loid Forger. Their marriage is not for love but rather convenience. She has long black hair and red eyes. Yor Forger is strong, fast, and highly skilled. Fans are drawn to her, and it is not hard to see why.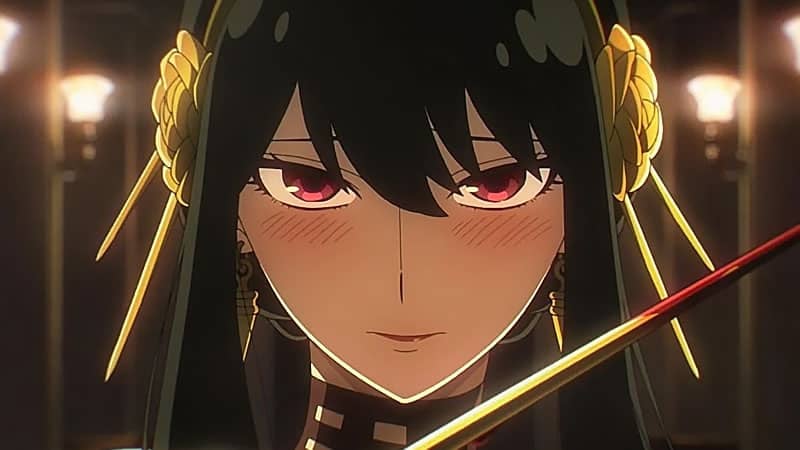 28. Yumeko Jabami – Kakegurui
Another interesting female character is Yumeko Jabami from Kakegurui. The series first episode aired in 2017, and there are two seasons. Yumeko Jabami is the main character and a gambler. She is a student at Hyakkaou Private Academy (she wears a uniform from her school) and a woman of impressive intellect and social skills. She is noticeable for her burgundy eyes and long black hair and is generally well-liked.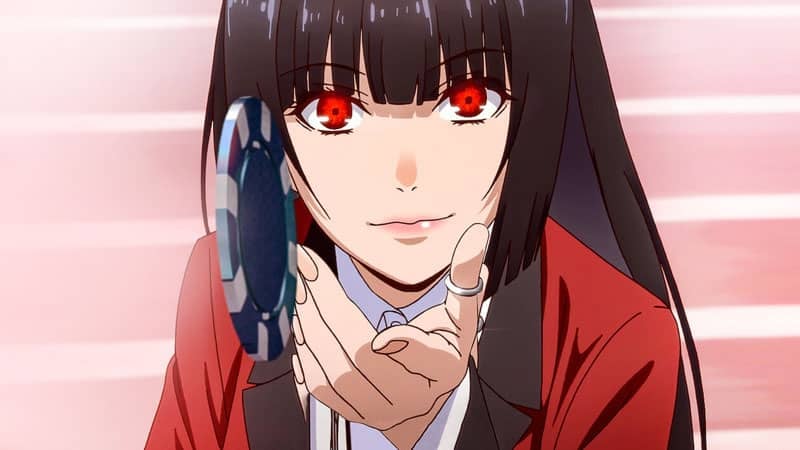 29. Yuno Gasai – Future Diary
Future Diary is one of the more violent animes. It is a psychological thriller. It is highly rated, but it must be said that some of the content can be dark and disturbing. Future Diary is definitely not appropriate for a younger audience. Yuno Gasai is the main female protagonist and is noticeable for her pink eyes and long pink hair. Her love interest is the male protagonist, Yukiteru Amano. She can be cold, cruel, and violent.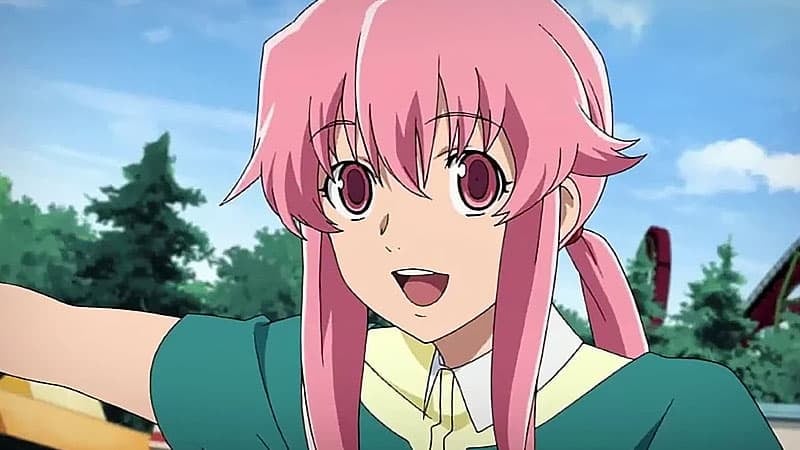 30. Zero Two – Darling in The FranXX
Darling in The FranXX is a romance series. It is set in a dystopian post-apocalyptic future. It involves teenagers defending humanity from monsters. Zero Two is one of the main characters and is a human-hybrid with Klaxosaur blood. To some, she was seen as a monster. She is a dedicated fighter often seen at the front of the battles. She forms a relationship with Hiro, and her feelings turn romantic. Their ending is sad, having sacrificed themselves for the good of humanity, but there is a happy twist that takes place many years into the future.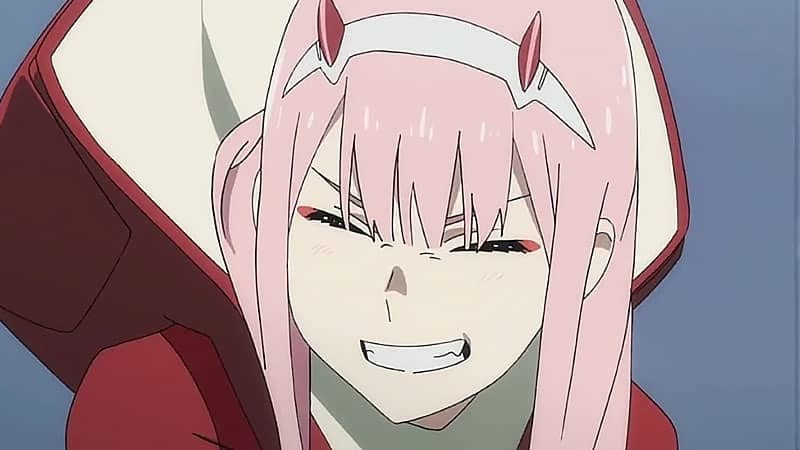 Female Anime Characters FAQs
Who is the best female character in anime?
Who the best female characters in anime are is subjective, but many consider Sailor Moon, from the anime of the same name, to be among the most popular and well-known. Other characters include Shouko Nishimiya, Rias Gremory, Erza Scarlet, Mikasa Ackerman, and C.C.
What anime has the best girls?
Deciding which anime has the best girls depends on what you consider the best. Does this mean the most attractive characters are celebrated for their beauty? Strong and resilient individuals who are known for their skills on the battlefield? Or a pure heart and a desire to do good? Some of the best female anime characters come from Rascal Does Not Dream Of Bunny Girl Senpai, Sailor Moon, and the Fate series, and Others include High School DxD, Kaguya-Sama: Love Is War, Fairy Tail, and Attack on Titan.
Who are the strongest girl anime characters?
Kaguya Otsutsuki from Naruto is considered to be a very strong female anime character. Others that stand out include Erza Scarlet from Fairy Tail, Akame ga Kill from Akame ga Kill and Izumi Curtis from Fullmetal Alchemist.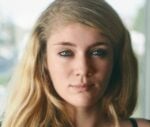 Cailyn Cox holds a degree in journalism and has been working with The Trend Spotter as a writer for over ten years. She has worked with some of the most prestigious women's and men's lifestyle publications. For her, writing is not just a job; it's a passion, which is why each article she writes is approached with such enthusiasm and dedication. She has extensive knowledge of hairstyles, tattoos, and beauty and has made a career out of creating informative articles that appeal to women and men of all ages.
SUBSCRIBE TO OUR NEWSLETTER
Subscribe to our mailing list and get interesting stuff and updates to your email inbox.