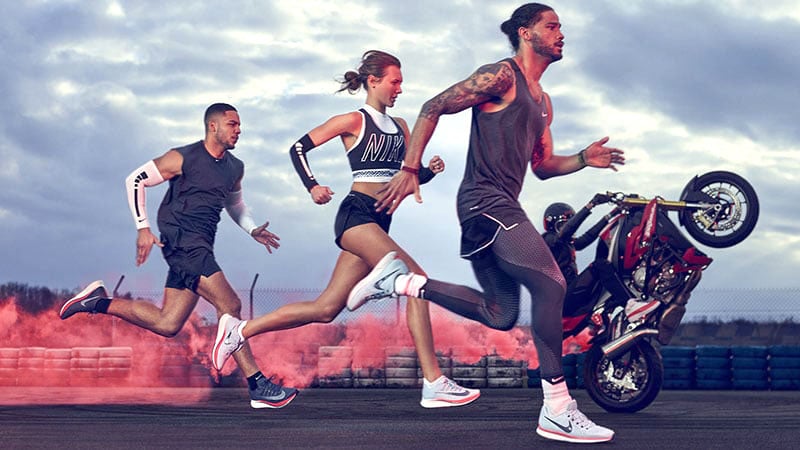 Today, running clothes are more versatile than ever before. Thanks to advances in design and fabric technology, the outfit you wear for your morning run can help you perform at your peak while still looking good enough to wear to brunch. On top of that, with the recent launch of Amazon.com.au, it's now also easier than ever to shop for fantastic sportswear in Australia. No matter if you're a man or woman, plus-size or pregnant, you'll be able to satisfy all your athletic outfit needs in style while shopping at Amazon Australia. Not sure where to start? We can help. Here's our roundup of the coolest running clothes to update your sports style.
Running Clothes for Women
Whether you like to pound the pavement or hit the dirt trail, wearing the right clothes can give you an incredible boost when running. Of course, if those items also happen to be seriously chic, then that's even better, right? So, stop settling for sloppy t-shirts and stretched-out leggings and treat yourself to some functional and fashionable new sportswear. You're bound to set a new personal best looking and feeling this good.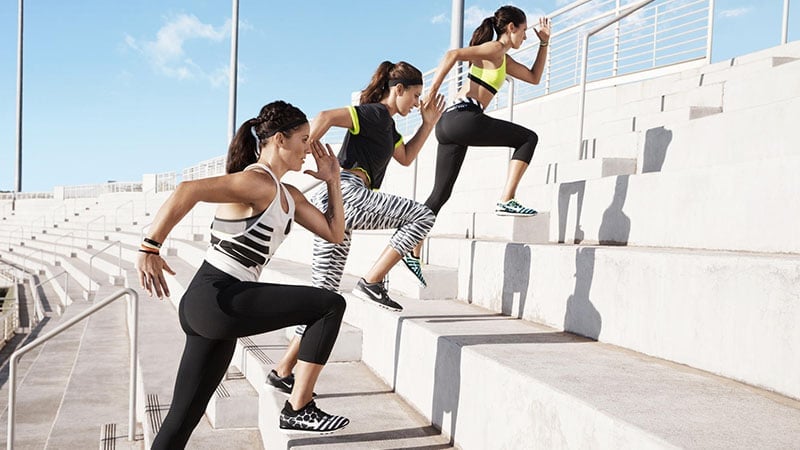 Winter/Cold Weather Running Clothes
Finding the motivation to get outside and go for a run during winter can be a challenge. Thankfully, the right clothes can help make meeting your fitness goals easy, even when the weather is cold. So, before the chilly season comes, stock up on winter running essentials, such as long leggings. Also, invest in a stylish yet practical jacket that will make you want to go out and show it off.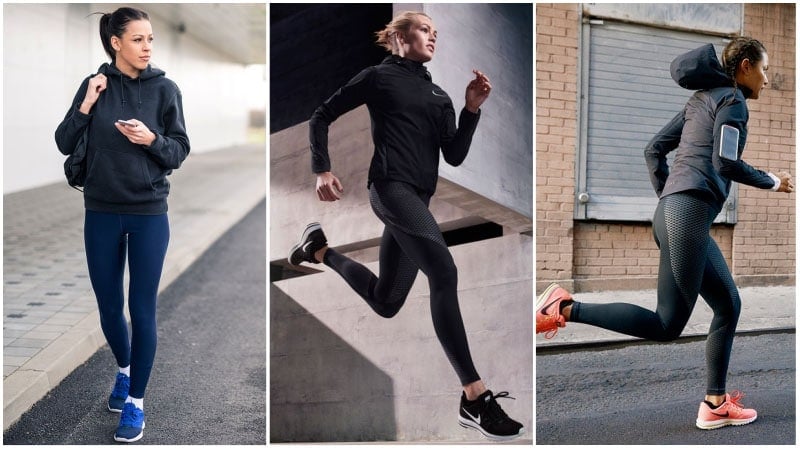 BEST BUYS
Summer Running Clothes
Hot weather calls for light and breathable running gear. So, when summer hits, opt for practical shorts, which will keep your legs cool, lightweight mesh sneakers, sweat-wicking sports bras, and simple tank tops. To ensure your style is also on-point, steer clear of heavy and heat-absorbing black hues and opt for light and bright whites instead. Then, just add a pop of color when you want to mix things up.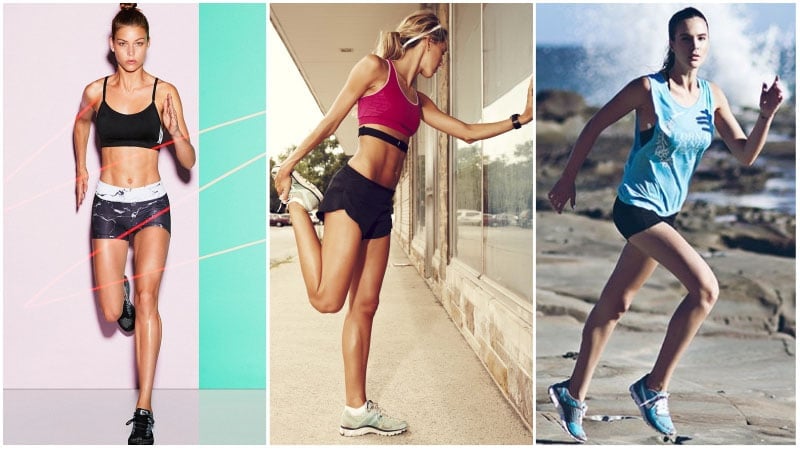 BEST BUYS
Maternity Running Clothes
Exercise during pregnancy can be beneficial to both you and your baby. But, if you plan to walk, jog or run while pregnant, it's essential to have the right clothes for the job. Luckily, it can be easy to find appropriate maternity workout wear online, including maternity leggings, briefs, tops, and bras.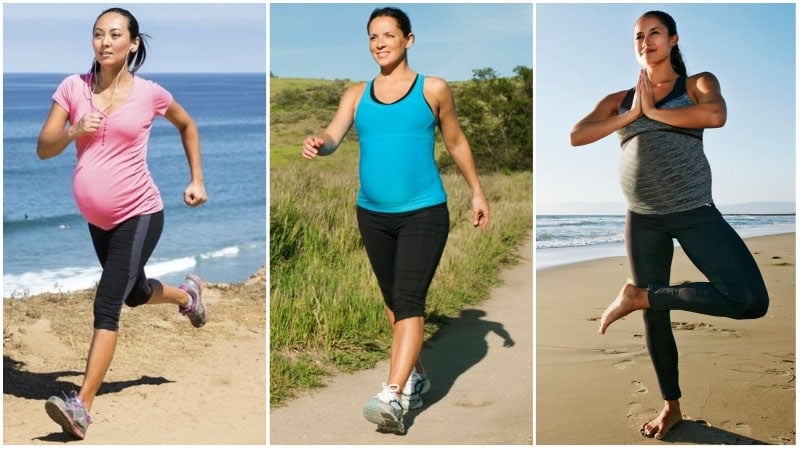 BEST BUYS
Plus-Size Running Clothes
Shopping for gorgeous plus-size running clothes is easier than ever, thanks to the internet. Online, you can find a variety of fashionable and practical running gear in sizes and shapes suited to your curves, including supportive sports bras for big busts and comfortable and cute high-waisted leggings.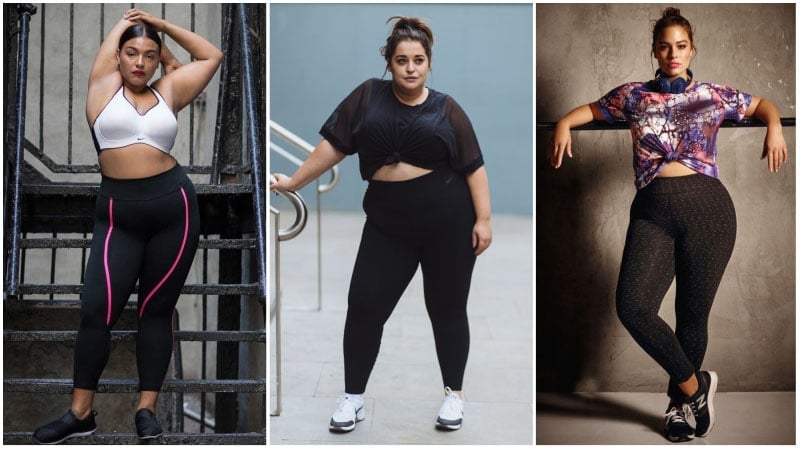 BEST BUYS
Hippie Running Clothes
If you're a free spirit, chances are you love to run. But you may also find that traditional running clothes are a little too boring for your tastes. If that's the case, consider opting for some hippie-style running clothes instead. To do so, swap plain black designs for bold printed styles that are eye-catching and fun. Then, just find your inner peace by pounding the pavement.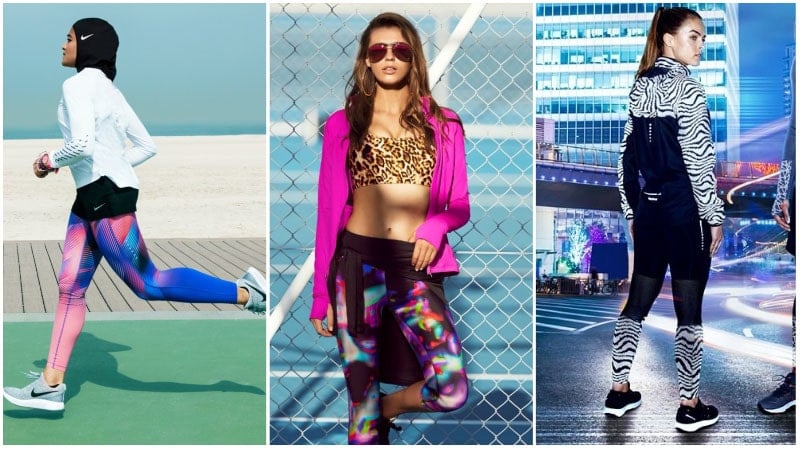 BEST BUYS
Running Shoes
There's no doubt that running shoes play an essential role in your sports wardrobe. After all, how are you supposed to set that new record or run that extra kilometer without the right sneakers? Thankfully, Amazon Australia has you covered with a variety of practical and stylish choices from top brands, such as Adidas and Puma. Just make sure you stick to lightweight sneakers specifically designed for running to ensure the best results.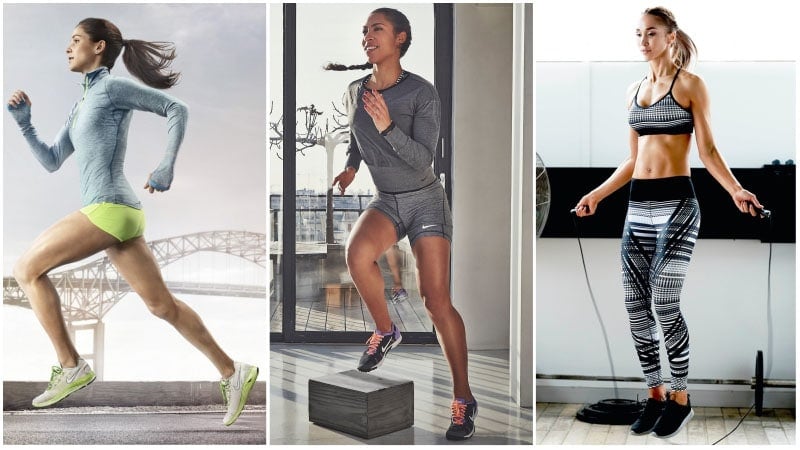 BEST BUYS
Running Clothes for Men
Running can be an excellent workout. But, to perform at your best, you need to be wearing the best. So, forget those old sweatpants, gents, and up your sportswear game with a new wardrobe of cool and functional running clothes for all occasions.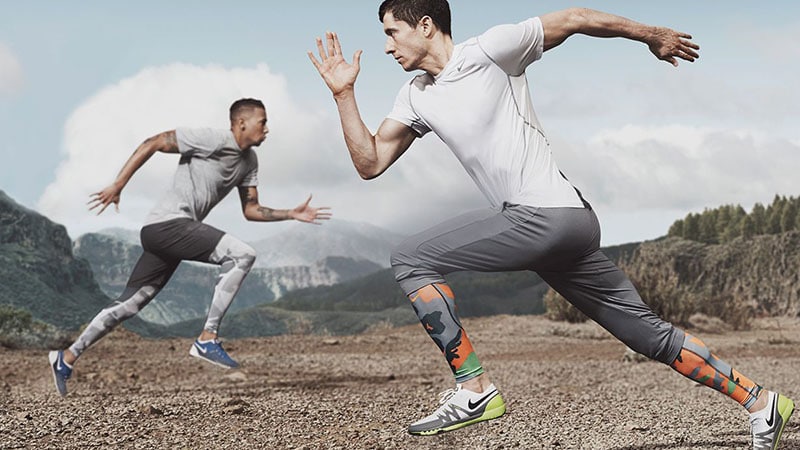 Winter/Cold Weather Running Clothes
Do you like to run all-year-round? Then you'll need a workout wardrobe that can suit every season, including winter. To beat the cold while getting fit, invest in warm jogger pants that completely cover your legs. Up top, choose T-shirts in thick cotton fabrics and comfortable yet stylish running jackets/jumpers.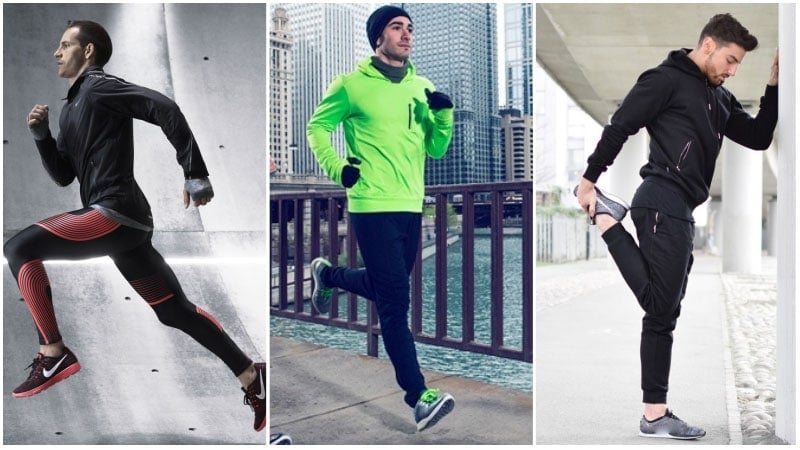 BEST BUYS
Summer Running Clothes
When it comes to running in summer, comfort is key. So, opt for simple styles that are easily wearable and ideal for the heat. To do so, pick up classic items, such as tank tops and shorts, in neutral colors like white and black. But, make sure the pieces you choose feature fabric that is lightweight and moisture-wicking. Also, don't forget to keep your feet comfortable with light and breathable socks and shoes.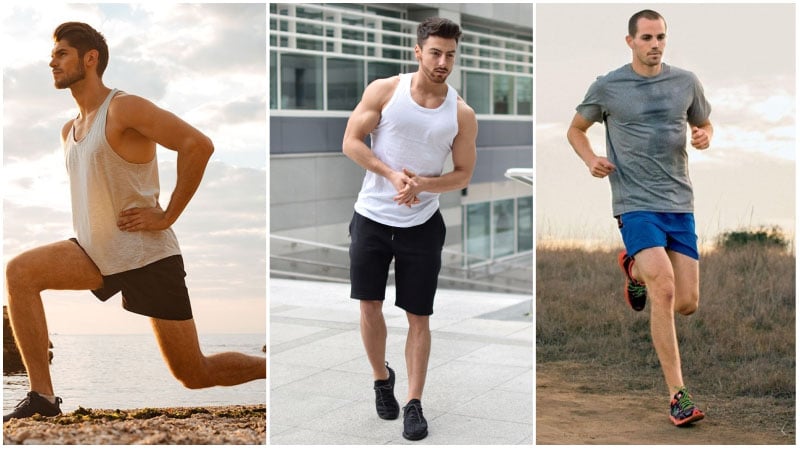 BEST BUYS
Plus-Size Running Clothes
Whether big and tall or bursting with muscles, many men choose plus-size running clothes for their exercise. After all, there's nothing worse than uncomfortable and ill-fitting garments when you're trying to work out. Thankfully, many sportswear brands now stock a variety of sizes large enough to accommodate big bodies. Therefore, you no longer have to sacrifice style for size in the pursuit of fitness.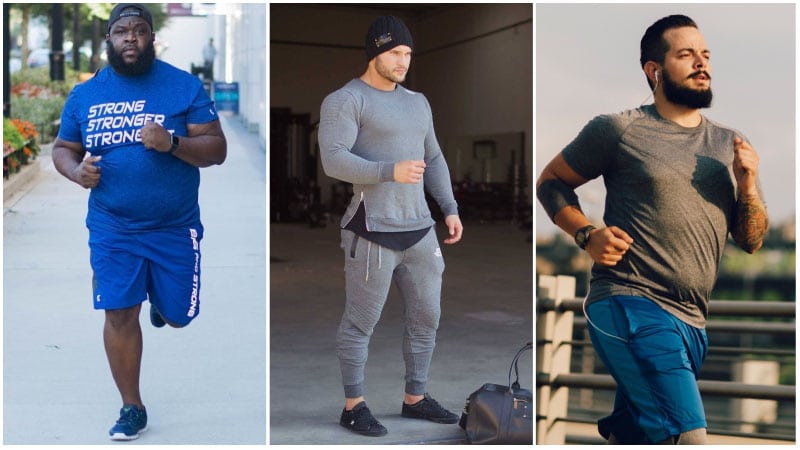 BEST BUYS
Hippie Running Clothes
If you're a hippie gent at heart, don't despair. These days, there is plenty of fantastic running gear to suit your unique style. To keep your look modern, just look out for running garments in dark hues with bold splashes of color. Likewise, fun and bright placement prints can also be an excellent way to translate your hippie style into a sportier look. Of course, the most important thing is to stay true to your individuality but doing so is easy with Amazon Australia's wide variety of choices.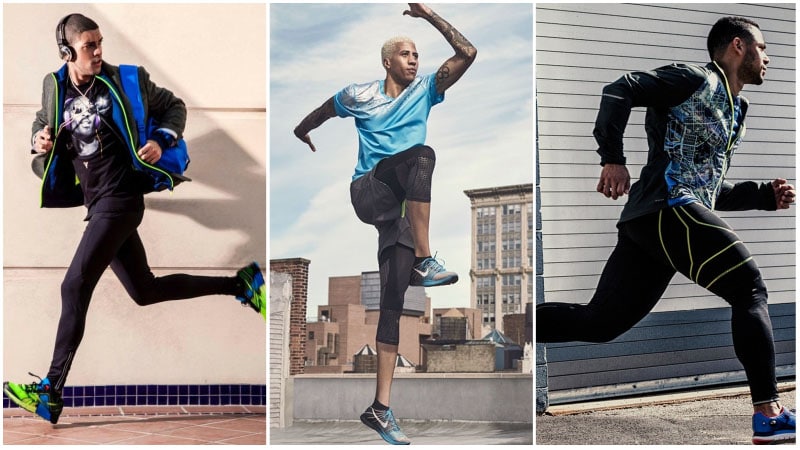 BEST BUYS
Running Shoes
The right running shoes are guaranteed to put that extra spring in your step. As such, it's important to select high-quality styles. To do so, select running sneakers from big-name, trusted brands, such as Puma, New Balance, and Asics. Then, all you need to decide is whether you prefer a minimal design or a bold and colorful creation.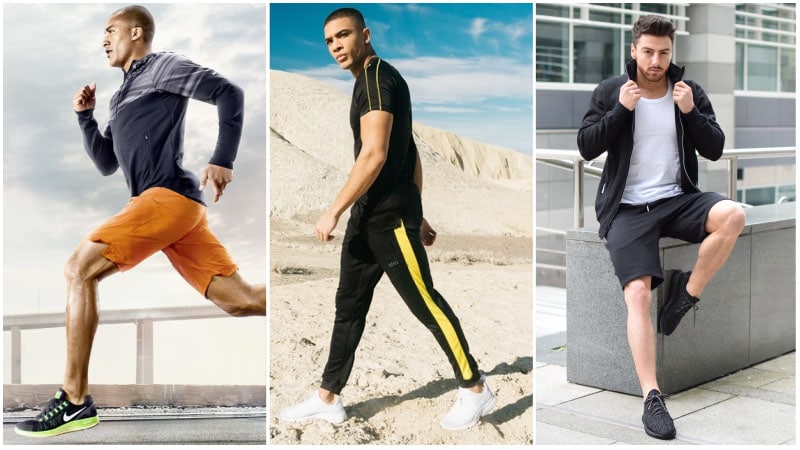 BEST BUYS
Running Clothes FAQs
What are the best clothes for running?
The best clothes for running will be designed with sweat-wicking and breathability in mind. They should also be comfortable without riding up or down with movement or creating any dreaded chafe. When it comes to shoes, you want something light and supportive that can correct any form issues you might have, such as overpronation or heavy heel strikes.
What do you wear while running?
You should wear something that you find comfortable for running. Popular choices for women include leggings, running shorts, crop tops, sports singlets, and running jackets for the colder months. For men, compression leggings, running shorts, singlets, t-shirts, and jackets are the most common choices, depending on the weather and environment.
What should a beginner runner wear?
A basic set up for new runners should include a good pair of running shoes, running socks, a couple of sweat-wicking running shirts or tops, and a couple of pairs of shorts or leggings made from technical fabrics. Women should also have a supportive bra. Try to get your shoes professionally fitted to avoid injuries. Additional equipment that can vary depending on when and where you run includes gloves, hat, running jacket, running belt, high-vis clothing, or details. Always be sun safe, take water for long runs, and if you really get into it, you can invest in a sports watch.
Where can I buy running clothes online?
Websites like Amazon and sportswear stores have a lot of great running gear, with a wide selection of brands and styles. Alternatively, you can go directly to the websites of sportswear brands such as Nike, Adidas, Puma, or Satisfy if you have a particular brand loyalty.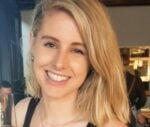 Taylah Brewer holds a bachelor's degree in fashion and business and is a skilled writer with several years of experience in the world of online content creation and copywriting. She is passionate about fashion, beauty, and all things lifestyle-related and has been writing for The Trend Spotter since 2016. She currently works as the Head of Digital & Ecommerce at White & Co.
SUBSCRIBE TO OUR NEWSLETTER
Subscribe to our mailing list and get interesting stuff and updates to your email inbox.