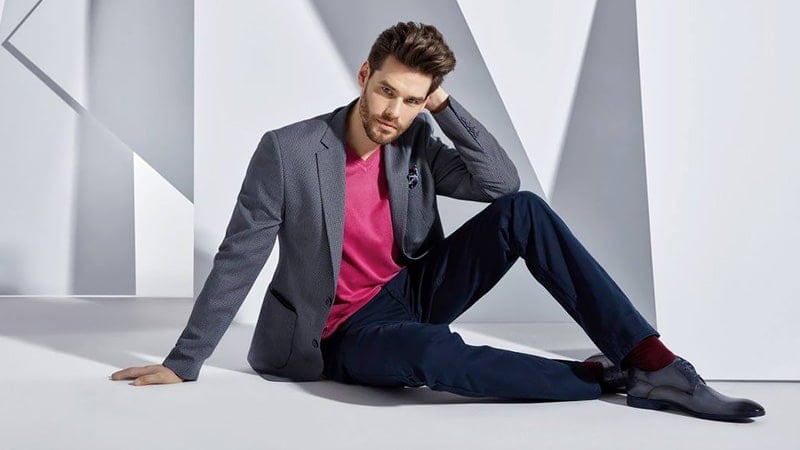 Nailing the right clothing colour combinations can enhance your appearance immensely. By merely pairing the right colours together, you can achieve a balanced and complete look. So, if you want to give your style a boost, there's no better way than to be more thoughtful in the tones you choose to wear. Thankfully, getting your head around which colours go with which is as easy as reading this guide. Here, we've outlined pairings that every man should know. These are the best clothing colour combination ideas for gents.
RELATED: The Complete Guide to Shirt, Tie and Suit Combinations
Colour Combinations for Clothes
When it comes to selecting colour combinations for clothes, the colour wheel can be useful. By allowing you to identify complementary and similar colours, the colour wheel can act as a rough guide on what hues go well together. Complementary colours, which are opposite on the wheel offer a balanced contrast. However, they can be intense, which is why split complementary colours are often used in their place. Analogous colours are next to one another on the wheel, meaning they have similar tones and blend well together. Triadic colours are three evenly spaced hues. They work in harmony but can be quite bold. While the wheel can provide a useful guide, you shouldn't rely on it solely. Nailing the perfect combinations will come with experience and knowledge about shades and style.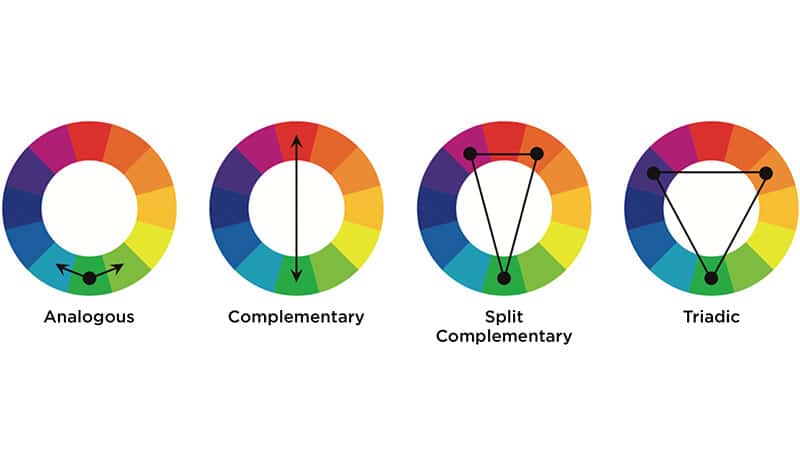 When wearing navy, it's generally best to avoid black as it can make your overall look appear overly dark. Instead, use white or beige to lift your appearance. For example, a white shirt with a navy suit looks clean and classic and will always be a winning combination. Soft pink can also lift navy while light shades of blue provide a gentle blend of similar tones. Additionally, touches of maroon or red can also complement navy.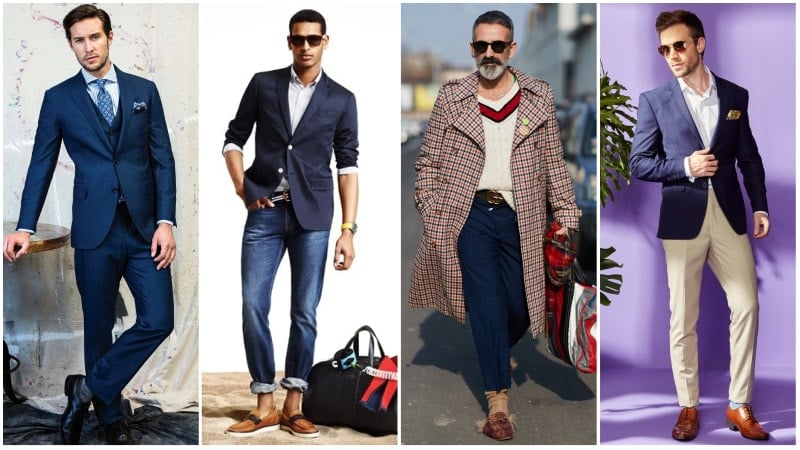 SHOP THE LOOK
Colours That Go with Burgundy Clothes
Burgundy can appear seriously stylish, but it can also be tricky to match, especially if you don't usually rock the shade. Unlike shades like white and black, burgundy is a bit more restrictive with what you can wear with it. That said, there are some fantastic options that will achieve a smart burgundy style. Navy makes a particularly great partner to burgundy as it creates a timeless and flattering appearance. However, neutrals, such as black, white, grey, and even brown, can also work well.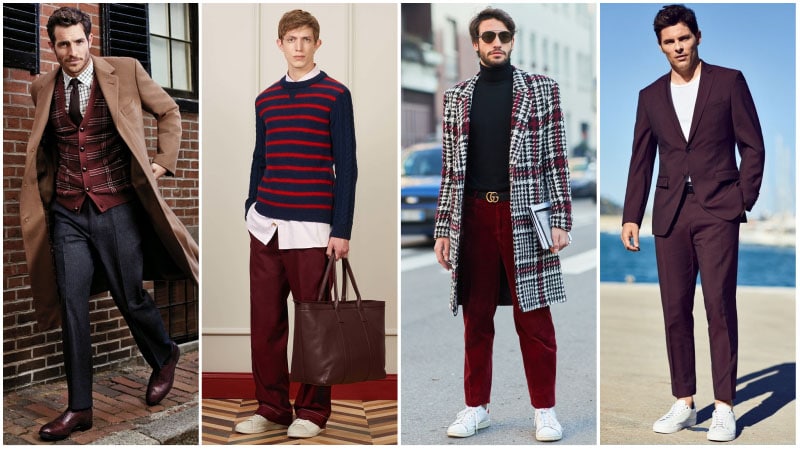 SHOP THE LOOK
Colours That Go with Green Clothes
Green can be a surprisingly versatile colour and a great addition to your wardrobe. The trick to nailing the look is to choose the right shade. Dark green hues, as well as olive and khaki tones, are some of the most flattering for gents. Also, keeping you colour combinations simple will help to highlight your green garments and avoid any clashing. As such, black makes an excellent option that never fails to complement green. Likewise, white can also partner well, as can wintery tones like brown, burgundy, and navy.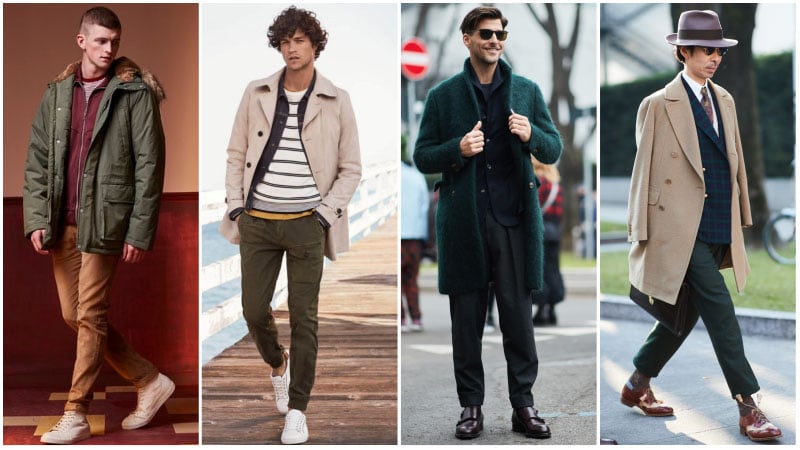 SHOP THE LOOK
Colours That Go with Beige Clothes
Due to its soft shade, beige works best with light hues. It appears especially stylish when worn with crisp white, blue or tan. Just be mindful of the tone of beige you're wearing, as yellow-based shades of beige can often be more challenging to match. If you are wearing a yellow-based beige, try partnering with rich tones, such as maroon, navy or brown.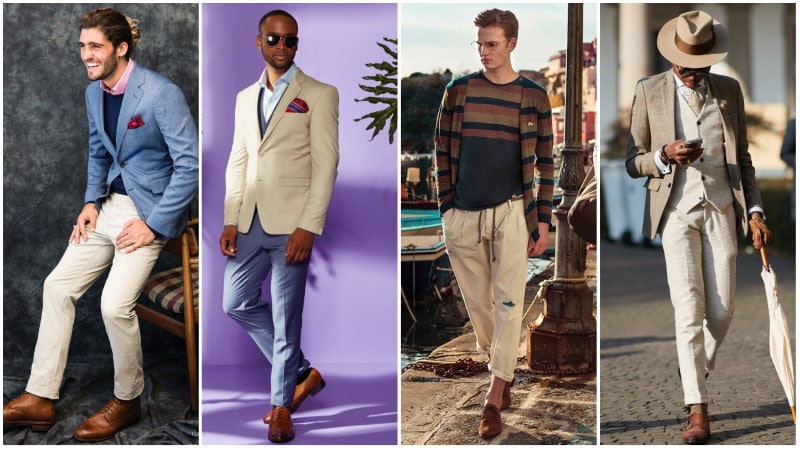 SHOP THE LOOK
Colours That Go with Red Clothes
As red is a bold colour, it tends to appear more balanced with neutral hues. So, when wearing red, try partnering with white for a fresh and bright appearance or black for an edgy style. Alternatively, try balancing the hot hue of your red clothes with a cool navy for a flattering and classic look.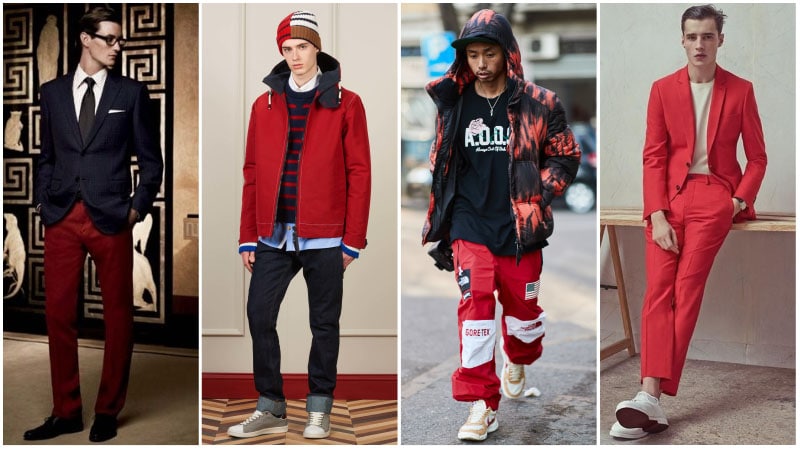 SHOP THE LOOK
Colours That Go with Black Clothes
Black is beloved for its versatility, meaning that it can work with almost any other colour. However, some tones do appear more traditionally stylish than others. White, for instance, always works well with black as it achieves a balance between light and dark. But, that combination can also be quite striking due to its contrast. To lessen the difference, opt for just a touch of white to break up your black look, such as a white shirt beneath a black suit. Like white, other light tones, like pink and baby blue, can also complement black. Bold colours like red, on the other hand, provide it with a striking accent.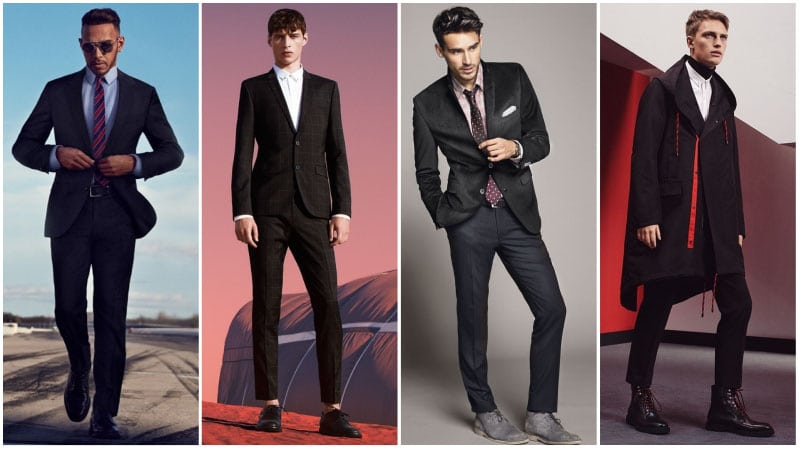 SHOP THE LOOK
Colours That Go with White Clothes
White can work with a variety of colours, especially when worn sparingly. When worn all over, however, it does require thoughtful styling to look its best. In general, cool tones, such as black, navy, and light blue work best with white. However, neutral tones like beige and sand can also work well, especially in the warmer months.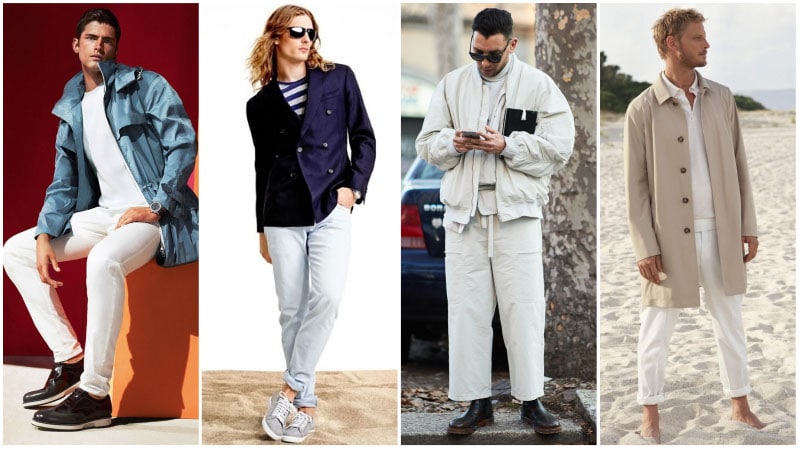 SHOP THE LOOK
Colours That Go with Grey Clothes
To successfully partner grey with another colour, you must consider its shade. Generally, light tones of grey partner best with other light hues, including white, light blue and soft pink. Dark greys can also look good with white. However, they can also work with different dark tones, including black and burgundy.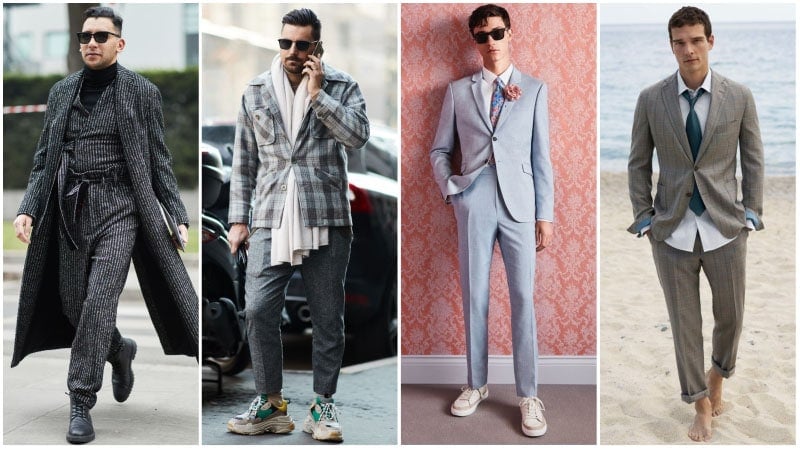 SHOP THE LOOK
Colours That Go with Brown Clothes
Like grey, brown also requires you to consider the shade when thinking about how to style it. Light shades of brown, like tan and camel, tend to work best with other light shades, such as white, cream and light blue. Dark brown tones can also work with neutral hues like white. But, they also appear flattering when worn with rich shades, such as black, burgundy, navy or deep green.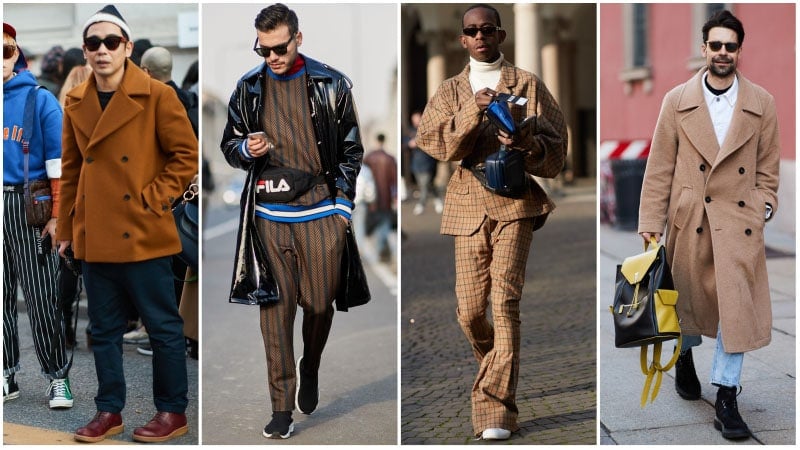 SHOP THE LOOK
Colours That Go with Pink Clothes
Pink is a colour that many men avoid because they're unsure how to style it. If that sounds like you, try starting with a light pink shirt or sweater to break into this hue. Light tones of pink are more versatile than loud shades, making them simpler to wear. To nail the look, try partnering your pink garment with grey, blue, white, tan or beige. If you're experienced with pink and prefer a more vibrant hue, try wearing it with navy, black or dark grey instead.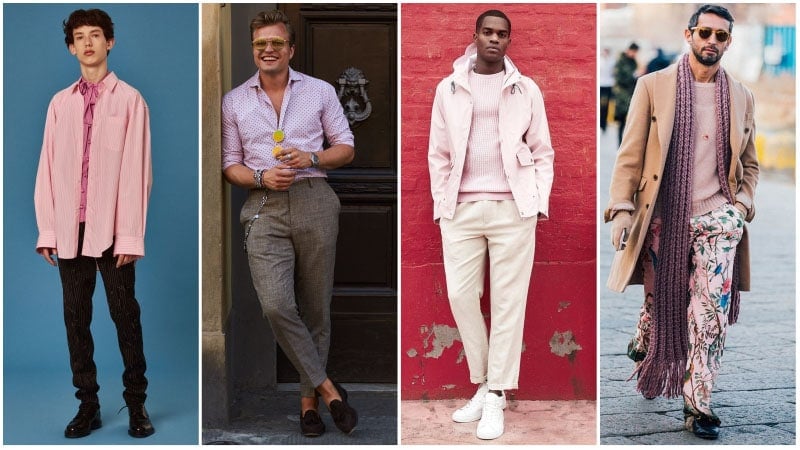 SHOP THE LOOK
Clothing Colour Combinations for Men
Aim to strike a balanced appearance with the colours you wear.
Pair bold colours with neutral hues to avoid clashing.
For a smart and stylish combination, try partnering navy with burgundy or red.
Partner light shades of grey and brown with other light colours and darker tones with other dark hues.
Use light colours, such as white, pink and light blue, to break up a black outfit.
SUBSCRIBE TO OUR NEWSLETTER
Subscribe to our mailing list and get interesting stuff and updates to your email inbox.