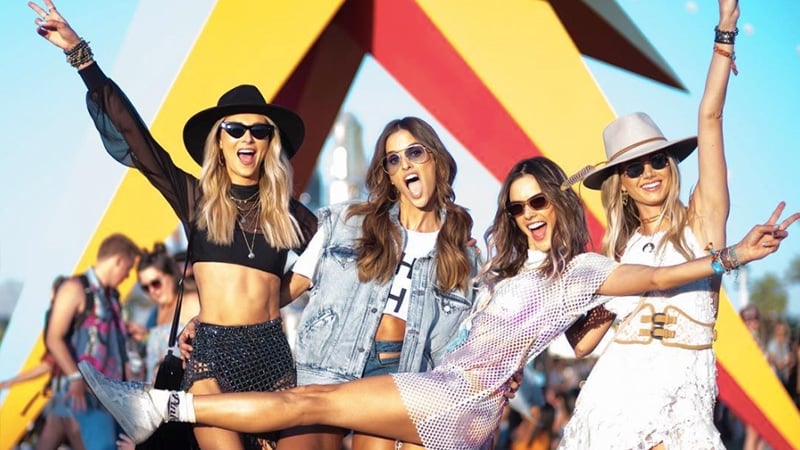 Each year, Coachella draws in hordes of people from around the world, including some of the most famous and fashionable celebrities and this year was no exception. From musicians and actresses to reality TV stars and models, A-listers of all types flocked to this desert festival, making it an incredible source of style inspiration. So, whether you have off to join these celebs yourself or have a local festival coming up on your calendar, you'll find plenty of excellent outfit ideas coming out of California. We've rounded up the best of the bunch just for you. These are the top celebrity-inspired Coachella outfits to try this year.
What is Coachella?
Coachella is short for Coachella Valley Music and Arts Festival. It is an annual event that takes place in Indio, California, which is in the Coachella Valley region of the Colorado Desert. It is held in April and occurs over two consecutive weekends. Although the festival itself is at the Empire Polo Club, the party atmosphere often engulfs the entire greater Palm Springs region, with special events and invite-only parties popping up all around the Valley.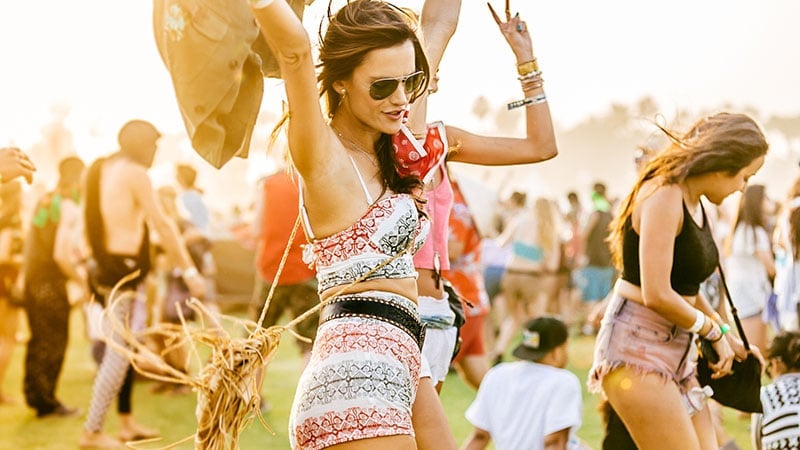 Coachella Outfits
Cute Coachella Outfits
Coachella and cute outfits go hand-in-hand. Just look at the likes of Katy Perry and Vanessa Hudgens for proof. To nail a cute festival ensemble like these celebs, try choosing a printed or patterned outfit in playful colors. Whether florals, polka dots, stars or even an Aztec design, a gorgeous print will always look lovely. Also, think about the style of your garments. Items, such as playsuits, jumpsuits, co-ords, and knit dresses, will undoubtedly appear fun, laidback, and cute. Then, finish your look off with youthful accessories, such as an on-trend baker boy hat and tassel bag.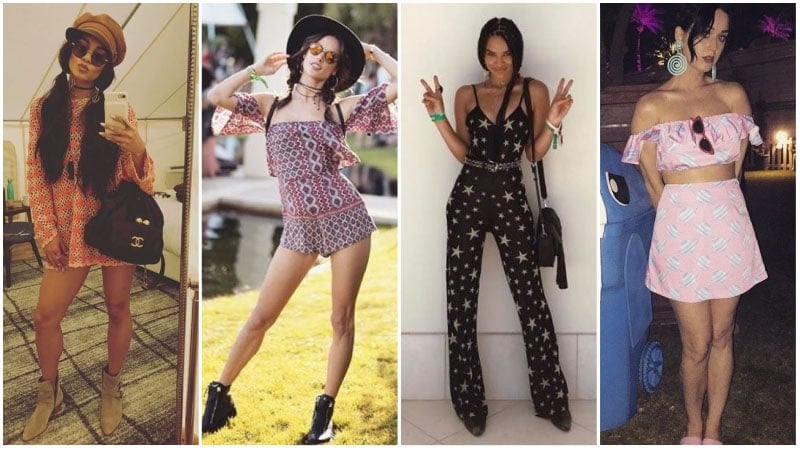 Bohemian Coachella Outfits
Festivals like Coachella inevitably draw out the bohemian spirit in all attendees. To ensure your wardrobe matches your mood at such an event, pack a variety of bohemian-inspired outfits and garments. In particular, a loose printed maxi skirt or dress creates the perfect relaxed yet chic vibe. If you do choose a skirt, try partnering it with a cropped tee blouse to balance its long length. Also, don't forget to add accessories. To truly capture the bohemian spirit, wear plenty of jewelry along with a brimmed hat and slouchy bag. Regarding shoes, embroidered or embellished sandals make an excellent option.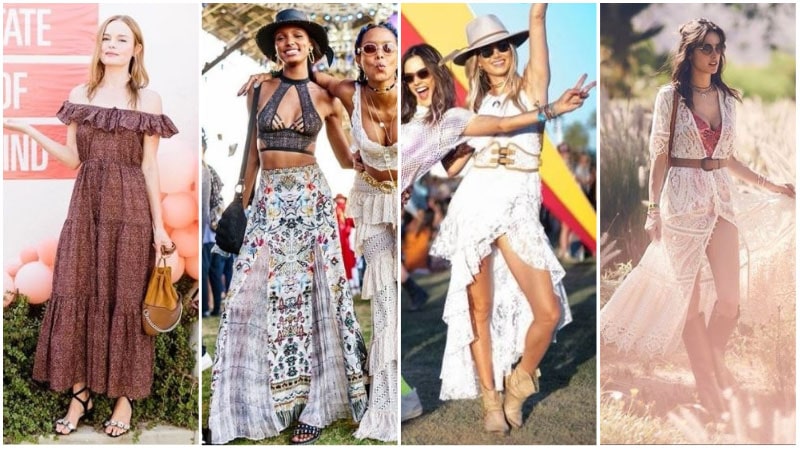 Sexy Coachella Outfits
If you're the kind of lady who likes to dress sexy, look to the Coachella outfits of Victoria's Secret models for inspiration. These women sure know how to create a standout party look. To channel their style, opt for a mini skirt or cropped shorts. Then, add a crop top. One in black lace will read as sexy while also providing a bohemian touch to your look. Finally, complete your outfit with accessories. To ensure your ensemble appears "festival " instead of "nightclub", lose the heels and opt for boots instead. A black leather pair in a combat style or with extra hardware like buckles will add a tough edge to your sexy style.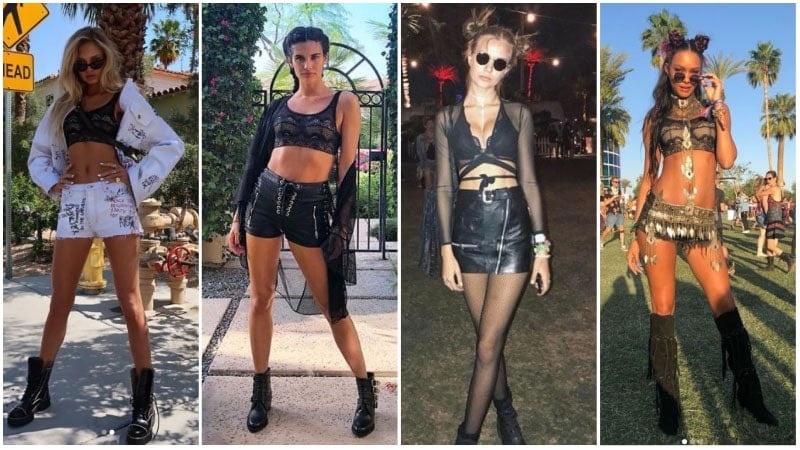 Colorful Coachella Outfits
Coachella is the perfect opportunity to dress as loud and unique as you like without feeling out of place. As such, it's the ideal event to step out of your usual black wardrobe and embrace a rainbow of color. Not sure how to go about rocking a colorful look? Look to Alessandra Ambrosio and Amber Rose for ideas. These stars love to turn heads in bright outfits and are a fantastic source of inspiration. To channel their style, select just one colorful garment, such as a dress or jumpsuit. Doing so will ensure your outfit doesn't clash. Alternatively, you can opt for colorful co-ords or choose one rainbow item and pair it with block-hued pieces.
Coachella Outfits with Shorts
Shorts are a festival staple and much-loved by celebs like Gigi Hadid and Jourdan Dunn. In particular, you can't go wrong with a pair of denim cut-offs. These cool and relaxed shorts are comfortable, cute, and perfect for partying in the desert. To rock them, just choose between classic blue, rockstar black, and chic white. Then, partner your shorts with a stylish crop top or bralette. But don't stop there. For a festival, your look needs to be a little more exciting. So, be sure to add accessories, such as boots, layered necklaces, a statement belt, and a pair of sleek sunglasses.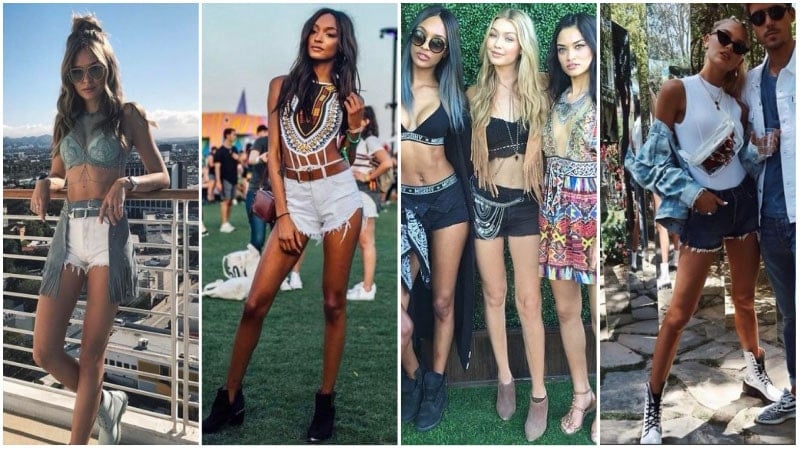 Coachella Outfits with Skirts
Shorts aren't the only cute way to beat the desert heat at Coachella. Celebrities also love wearing skirts to this famous festival. To nail the look for yourself, find the skirt that best suits your style. If you like a feminine look, try a ruffled mini-skirt. If you prefer a more elegant appearance, opt for a midi-length design. Alternatively, if you enjoy something a little edgier, you may want to opt for a fringed mini. Or, if you love the bohemian aesthetic, a maxi skirt may be the style for you. Once you've found your style, just choose a top and accessories to match.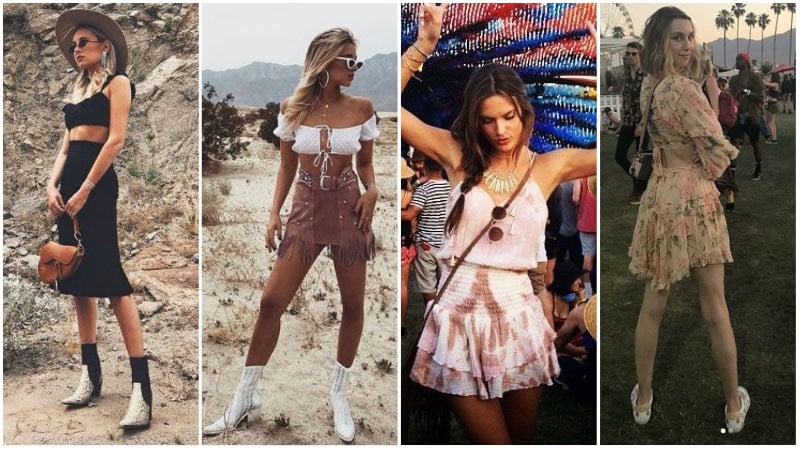 Coachella Outfits with Pants
While festivals may make you instantly think of mini shorts, many stylish celebs have proven that pants can be just as fashionable for such events. However, that doesn't mean you can wear your basic blue skinny jeans or black cigarette pants to your next dance-filled weekend away. For a festival, your pants need to be as fun and carefree as your attitude. A pair of white lace pants, for instance, can make an excellent choice. Both chic and relaxed, lace pants project the perfect festival vibe. To complete the look, just add a white crop top and a straw hat. Additionally, if you want to make your look appear seriously on-trend, you can add a belt bag as well.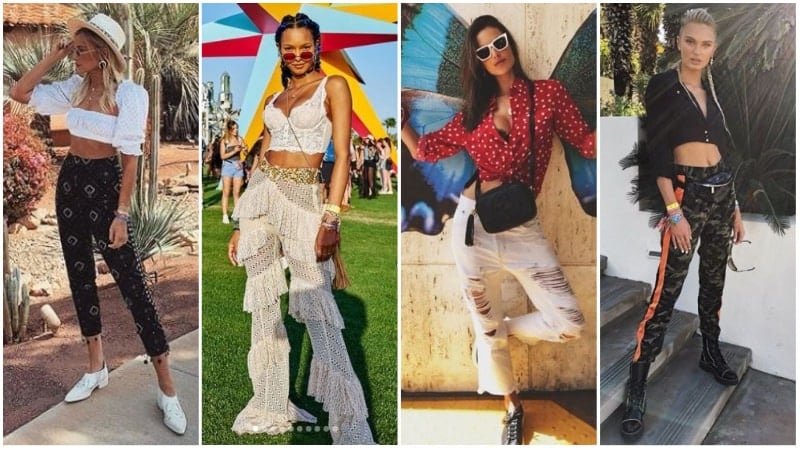 Coachella Dress Outfits
No festival suitcase is complete without the addition of a stylish and comfortable dress. But, if you can't choose between the many options in your wardrobe, look to style master Rachel Zoe for inspiration. Following her lead, opt for a white lace maxi dress for your festival trip. Flowing and romantic, such a dress is the perfect option. But don't forget to have a little fun with your look and make it unique. By adding western accessories, such as boots and a brimmed hat, you'll instantly achieve an unbeatable festival outfit.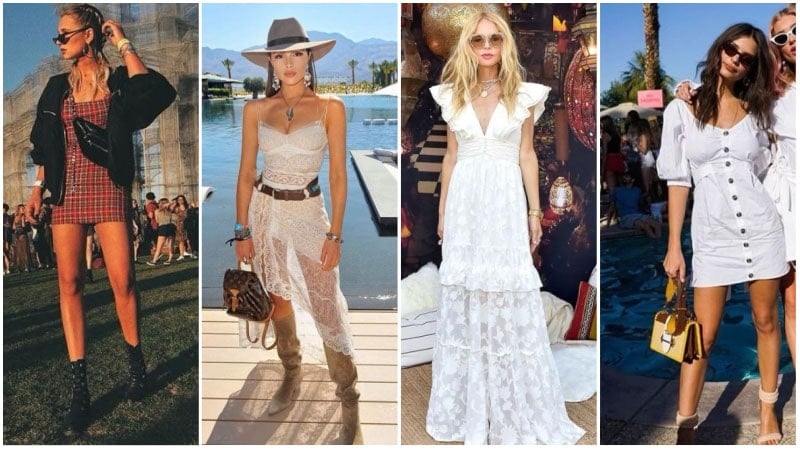 What to Wear to Coachella
Find your festival style. Is it bohemian, sexy, cute, western, or something else?
Dress for the desert with lightweight fabrics and summer styles, such as crop tops and mini shorts.
Don't be afraid to wear loud colors and patterns.
Keep footwear chic and comfortable with boots, sandals, or sneakers.
Always add accessories, such as jewelry, hats, and sunglasses.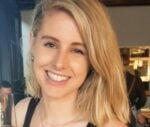 Taylah Brewer holds a bachelor's degree in fashion and business and is a skilled writer with several years of experience in the world of online content creation and copywriting. She is passionate about fashion, beauty, and all things lifestyle-related and has been writing for The Trend Spotter since 2016. She currently works as the Head of Digital & Ecommerce at White & Co.
SUBSCRIBE TO OUR NEWSLETTER
Subscribe to our mailing list and get interesting stuff and updates to your email inbox.