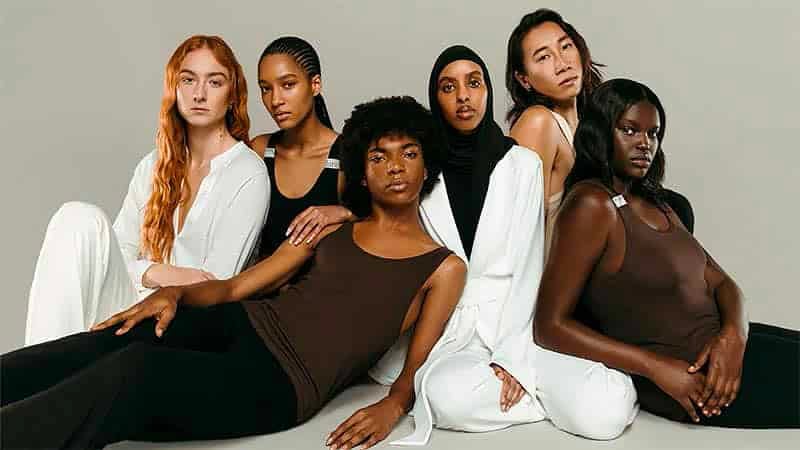 Trying the hottest trends on a budget can be a challenge, but if you know where to look, you can get the look without spending too much money. Online shopping is a great alternative to going in-store to find your next outfit. From runway-inspired designs to effortless basics and social media-approved styles, finding the latest fashion can best be done online. Traditionally, physical stores have higher prices than online alternatives, which means you can get your shopping done on a tighter budget. With endless options available online, it can be easy to get lost or not know where to start. That's where these retailers come in. We've compiled a comprehensive guide of the cheap online clothing stores that will keep your wallet and wardrobe happy.
Cheap Online Clothing Stores
1. Nordstrom Rack
Nordstrom is the place to go for a great discount. The off-price arm of Nordstrom Inc., this online retailer provides the same pieces from its sister company but without the hefty price tag. Featuring men's and women's clothes, you can find designer clothes, bags, and shoes at affordable prices, with labels including Stella McCartney, Salvatore Ferragamo, and Valentino.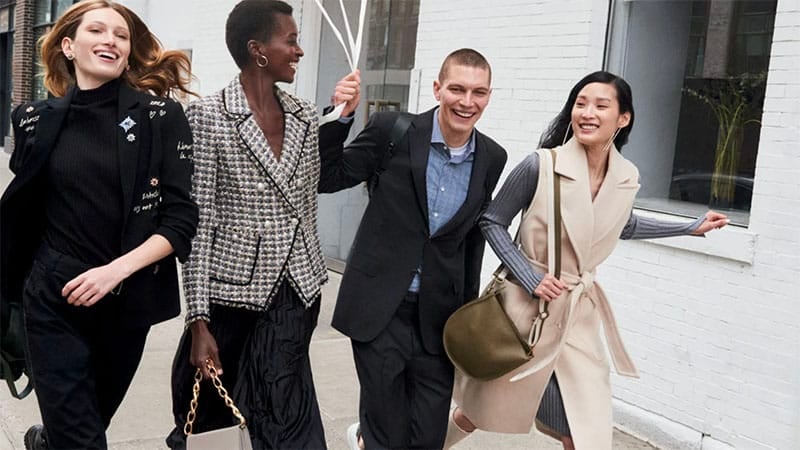 2. Amazon Fashion
Amazon Fashion is the clothing division of the online retail giant. With endless clothing options and a huge variety of prices, you're sure to find something perfect. You can find brands, including Nike and Calvin Klein, ranging from workwear to activewear and everything in between. Plus, if you have a Prime membership, you can score free shipping and exclusive discounts.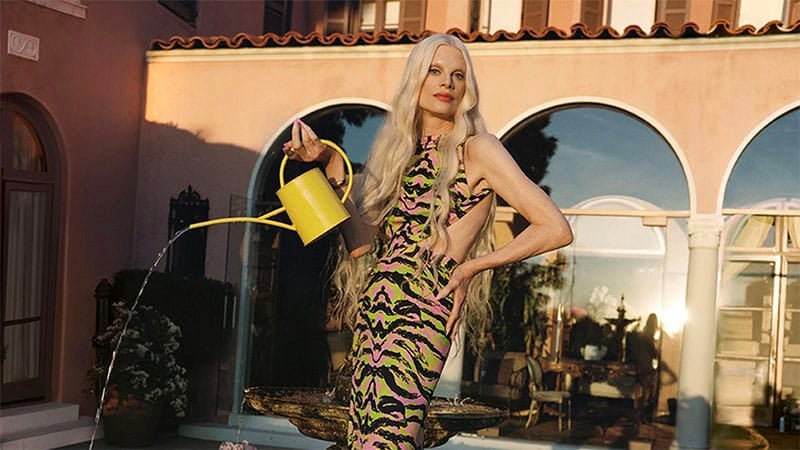 3. Walmart
Walmart has upped its game in the fashion department. This store offers stylish clothes for all occasions, taking cues from the runways and the latest trends. Whether you shop online or in-store, you can get a huge range of men's, women's, and kid's clothing and footwear in one place. Plus, the prices are affordable, so you can look your best for less.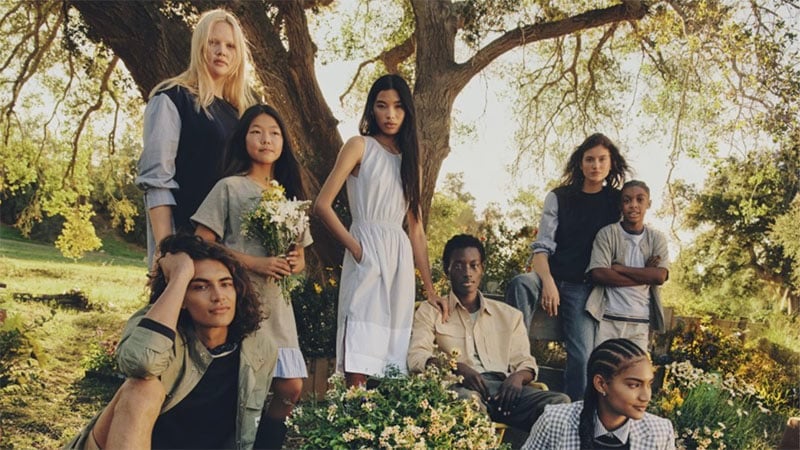 4. ASOS
Known as one of the most popular online retailers, ASOS is the go-to destination for trendy and stylish clothes. Available at a wide range of prices, you can find the hottest styles for all ages and occasions. This British online shop features men's and women's clothes, accessories, footwear, and gifts all in one place. No matter the season or event, you'll be the best-dressed person in the room.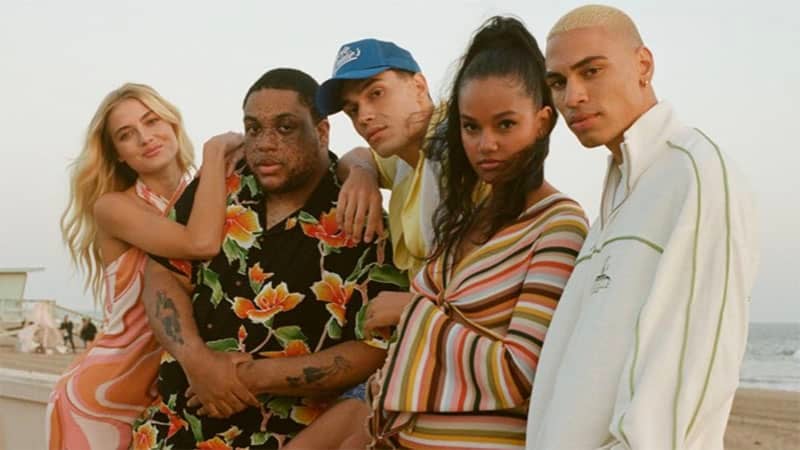 5. Zappos
A great pair of shoes can go a long way, and Zappos is the ultimate place to visit if you're after a new pair. This retailer offers a huge selection of footwear, with leading brands like Clarks, Steve Madden, and Free People all in one place. Plus, the prices are fantastic for all budgets, so you can find something to walk a mile without spending up a storm.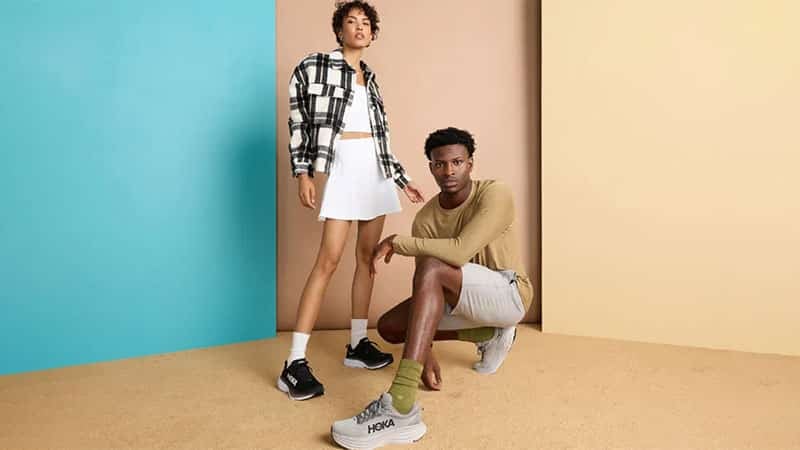 6. Mango
Who said affordable fashion had to look cheap? Mango offers a great selection of women's clothing that has the quality of high-end brands but without the price tag. You can find outerwear for cold days, summer essentials, and transitional garments for every other season all in one place. Plus, these aren't the same items you'll find everywhere else – they have a unique spin that is sure to help you stand out from the crowd.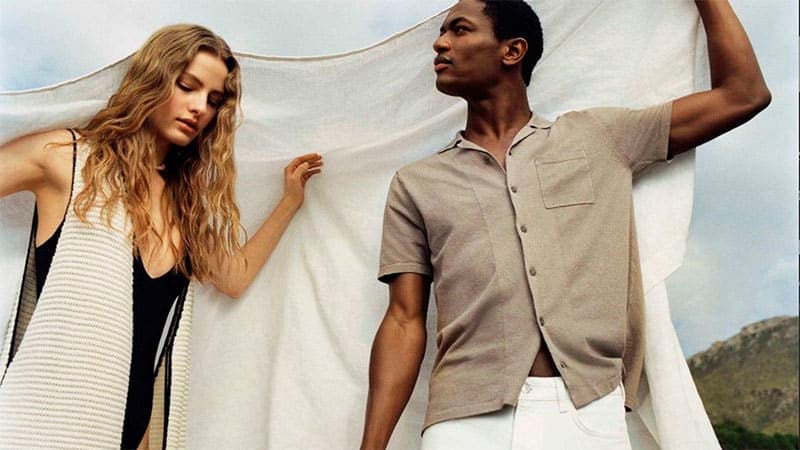 7. Target
Target is the place to go for all of your clothing needs. With activewear, office attire, and trendy everyday clothes, you can find the latest styles at great prices. You can shop online or go in-store – both have fantastic discounts year-round. Whether you need pajamas, activewear, or swimwear, this is the place to go.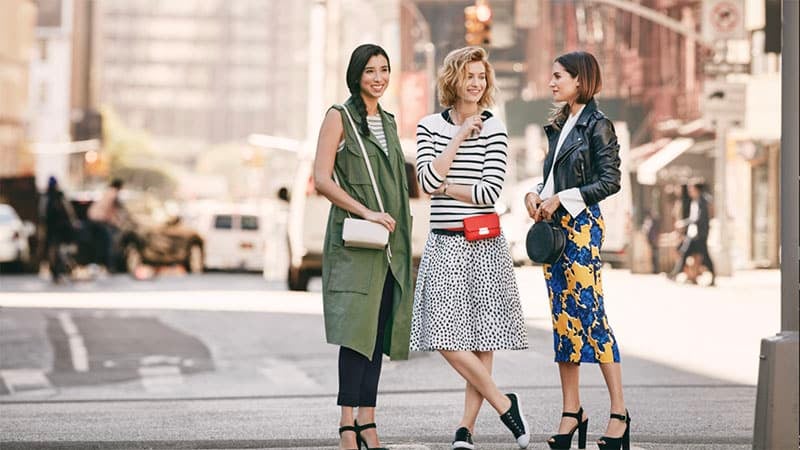 8. Marks & Spencer
Marks & Spencer is a British retailer that has been around since 1884. With smart pieces for men, women, and children, you can look the part without breaking the bank. Whether you need a new suit for the office or a summer dress for your vacation, you can find it all here. The luxurious styles will have you looking expensive, even if you paid a fraction of the price.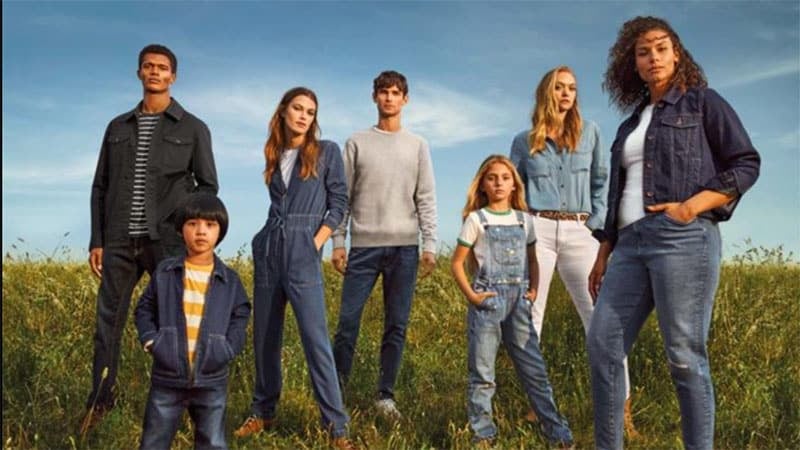 9. Cotton On
Cotton On is an iconic Australian retailer, and it's easy to see why. Starting from humble beginnings in the '90s, the shop offers great clothing choices for trend-focused people who love looking their best. Taking cues from the youth of today, there are influences of sand and surf – true to Australia's culture. With a huge variety of clothes available, they're also well-priced, so you can walk away with a pile of new clothes without going over budget.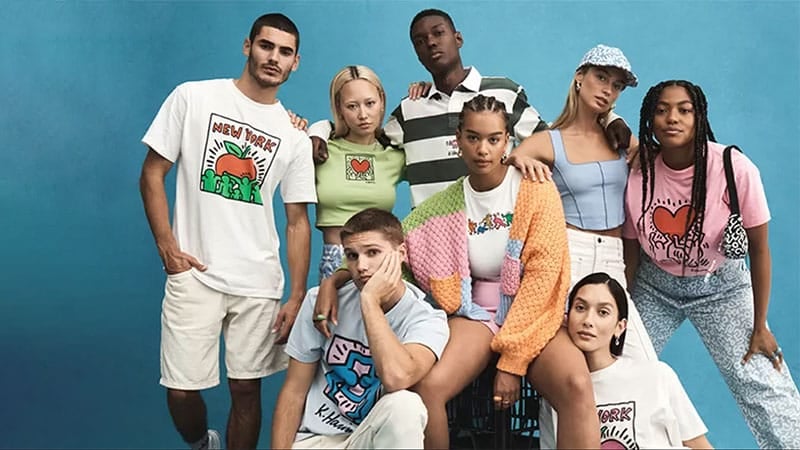 10. Revolve
Supermodels and influencers love Revolve, and it's easy to see why. This womenswear retailer offers runway-approved designs to everyone, and you don't need to be a celebrity to buy them. This much-loved site offers the biggest trends of the moment from designers such as Dion Lee and Fiorucci, as well as more affordable brands like Fila and All Saints. From the Instagram grid to the streets of Fashion Week, you will fit in with every fashionable crowd!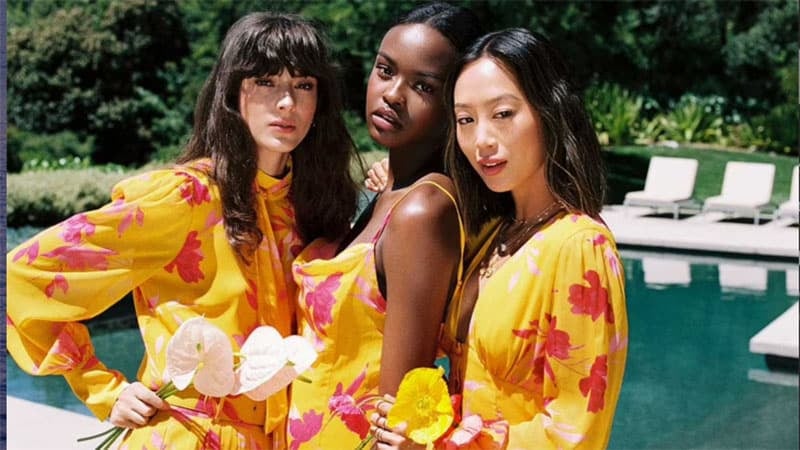 11. Madewell
Finding a great pair of jeans at an affordable price may sound like an impossible task, but Madewell is here to show it can be done. This retailer offers premium quality denim at the fraction of the price for both men and women. Established in 2006, its core focus is providing people with the best-fitting pair of jeans without breaking the bank. While they primarily rely on their denim, you can also find a great range of outerwear, dresses, shirts, and other garments for every day of the week.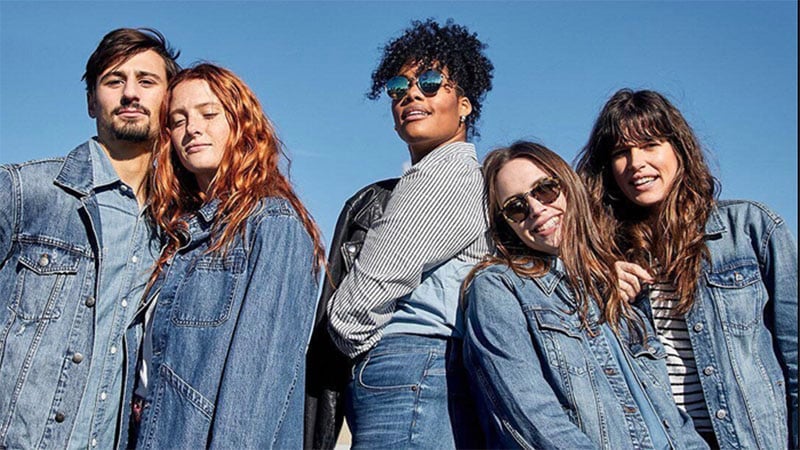 12. Boohoo
If you want the trendiest clothes of the season but you're on a tight budget, boohoo is the place to go. This online retailer offers the trendiest pieces inspired by influencers and runways, you can get the hottest looks for an affordable price. This retailer primarily sells women's clothes, but you can also find a huge variety of men's loungewear, activewear, and casualwear.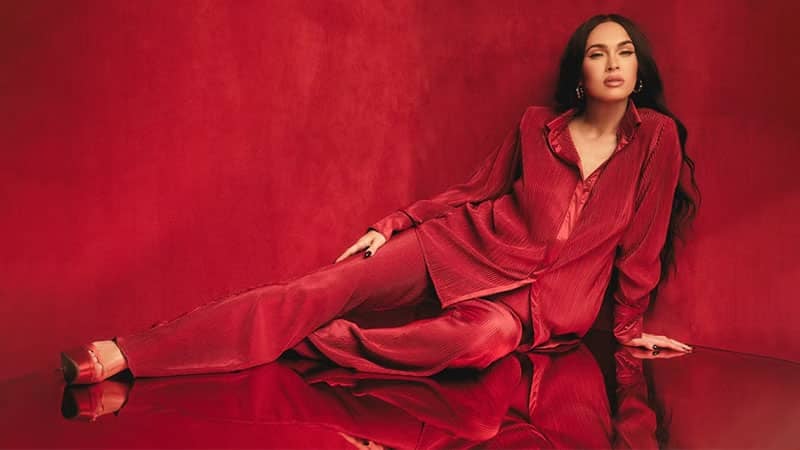 13. Shopbop
Shopbop is a fashion retailer that specializes in casual and everyday clothing. Offering both men's and women's clothes, the pieces are trendy and perfect for any occasion. Be it the office or at a picnic, you'll look like a superstar. Since the company is owned by Amazon, you can use your Prime membership to score free delivery and returns. You can also gain exclusive discounts on certain products, which is sure to save you an extra coin!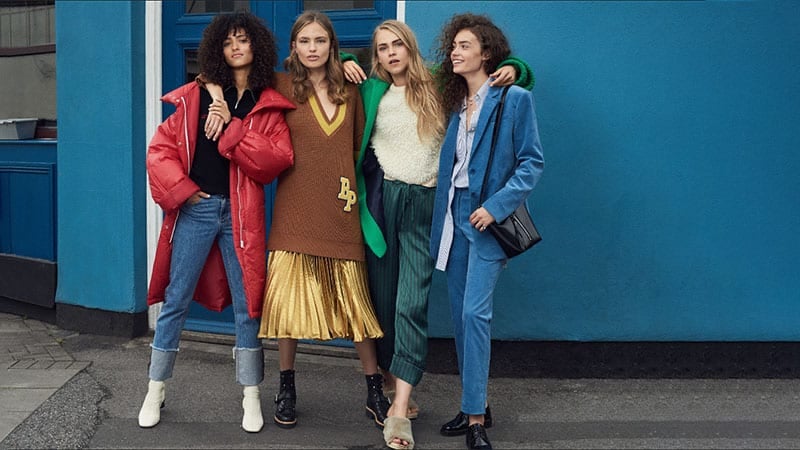 14. Verishop
If you want to look like an Instagram superstar without spending too much money, try your hand at Verishop. This retailer has only been around for five years, but it has cemented its name in the fashion scene. Featuring a plethora of designer and up-and-coming artists, you can stand out instantly while remaining completely on-trend. Plus, the affordable prices will keep your pockets lined while looking your best.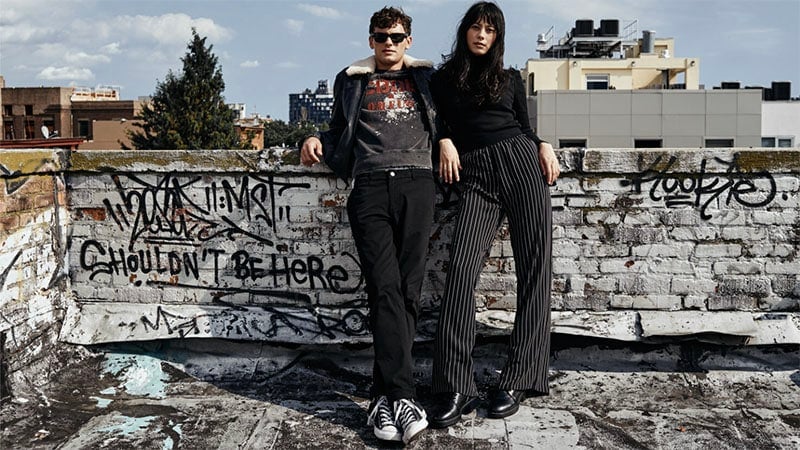 15. Nasty Gal
If you're looking for cool and trendy clothes to try without the hefty price tag, it's time to check out Nasty Gal. At affordable prices, you can find some of the hottest garments of the season, no matter your budget. Here, you can find women's workwear, going-out clothes, footwear, and accessories that are worth showing off. Plus, there are ongoing discounts and sales that are sure to put a smile on your face.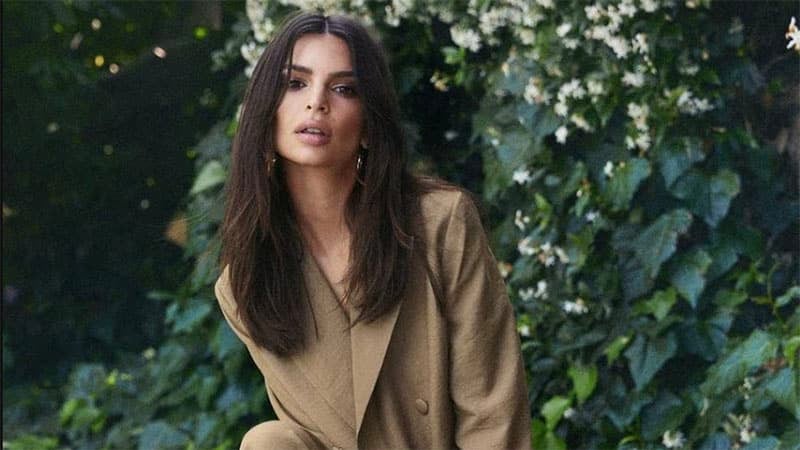 16. PrettyLittleThing
Last-minute outfit ideas and trending garments have never looked better than with PrettyLittleThing. This fast fashion retailer specializes in trending pieces that are taken directly from social media, influencers, and designers alike. Much like other retailers of this nature, it offers massive sales all throughout the year, with some discounts as high as 75% off, so you'll always get a great deal on the hottest clothes of the season.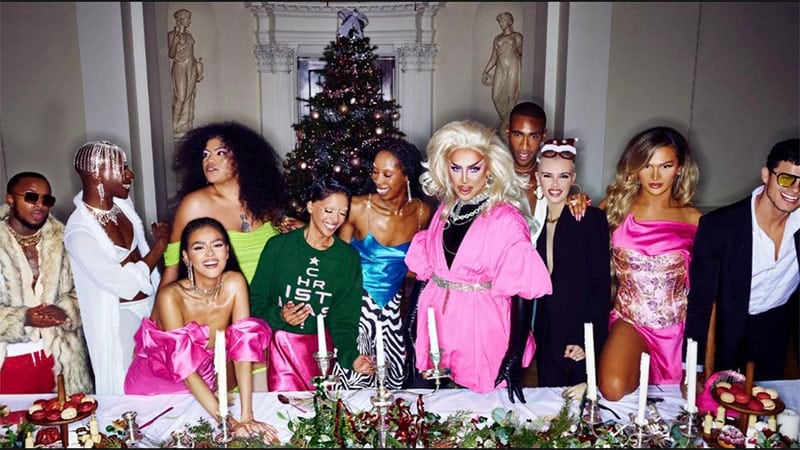 17. Forever 21
For decades, Forever 21 has been the destination for young fashion lovers to get their hands on the latest styles. Famous for its youthful and effervescent style, you can find some of the trendiest items of clothing at a fraction of the price. It's the perfect place for anyone on a tight budget who wants to experiment with their style. While you may think they only cater to women, you can also find a great selection of men's styles there, too.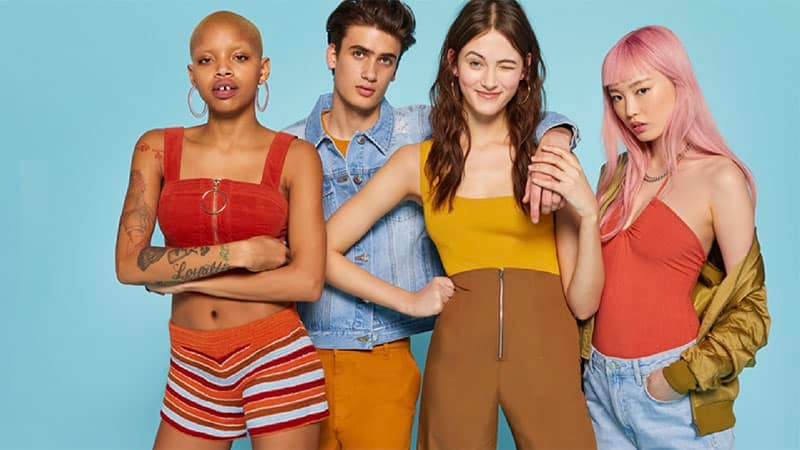 18. Uniqlo
The Japanese retailer, Uniqlo, has been around for generations, but its popularity only skyrocketed in the last few decades. Dedicated to high-quality fabrics and tailoring, you may expect to pay top dollar for these products. However, this retailer offers budget-friendly prices for everyone to enjoy. Whether you are stocking up on thermals for a winter holiday or basics for everyday wear, this is the perfect spot to start.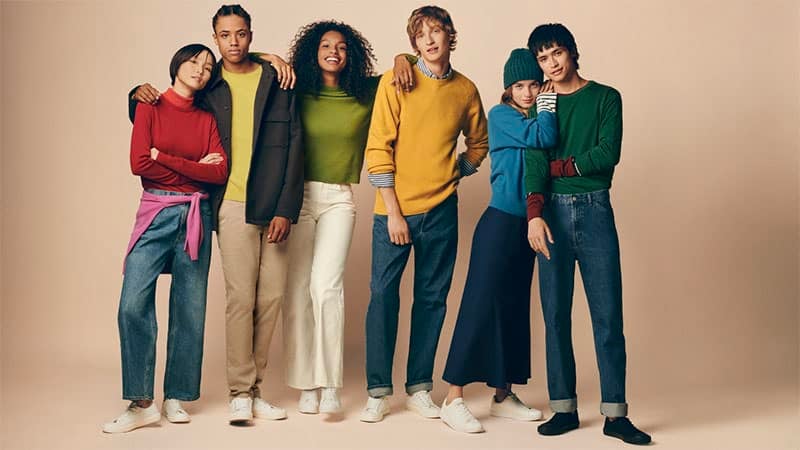 19. Shein
As the leading online fashion retailer, Shein's success has been astronomical in recent years. With tens of thousands of clothes available, you won't be short of new styles to try. There are new items are added every day, so you'll always be freshly dressed. Plus the prices are available at fantastic discounts, so you don't splash too much cash. No matter what your aesthetic is or if you're on a tight budget, you'll be ready for anything.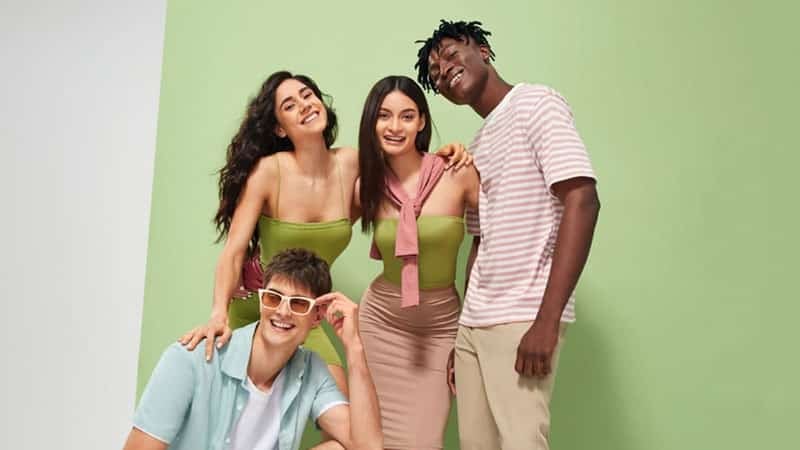 20. YesStyle
While YesStyle is best known for its affordable cosmetics, this retailer also excels in its fashion offering. With women's clothes at discounted prices, you can dress yourself in the latest styles without breaking the bank. Whether you are adopting Bella Hadid's off-duty model aesthetic or you want to experiment with a trending new style, this is the place to start.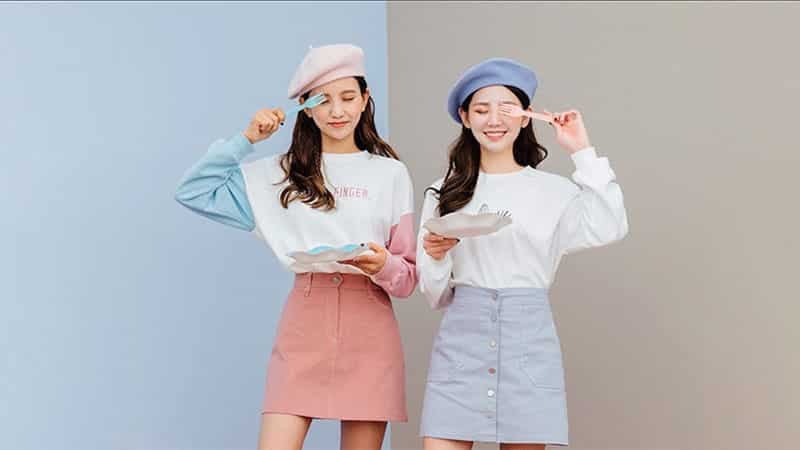 21. J. Crew
If you are looking for an affordable place to find great clothes, then look no further than J.Crew. Founded in the '80s, this American retailer specializes in womenswear and is perfect for the office or running errands. From sweaters to button-downs and a classic pair of jeans, these timeless garments will last you a lifetime. This store offers to ship over the world, and thanks to their cheap prices, you can look your best without breaking the bank.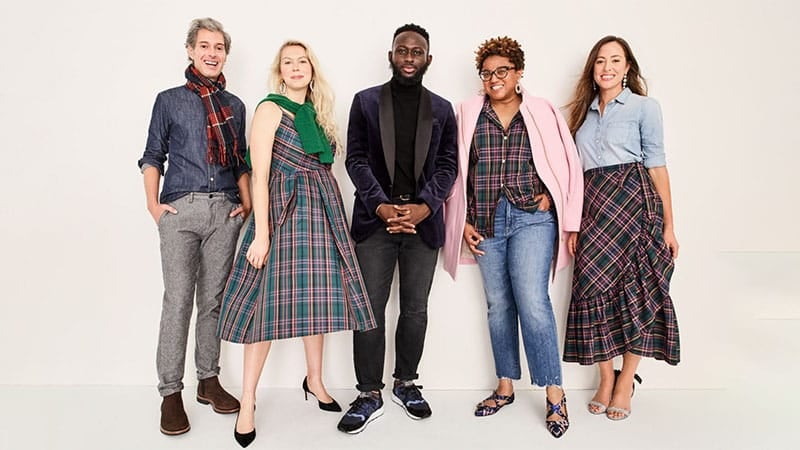 22. GAP
Nothing quite says elevated basics like GAP. This all-American retailer has offered affordable yet high-quality clothing for shoppers since 1969 and has gone on to be one of the most recognized brands on the planet. Whether you are looking for a sweater or a plain white t-shirt, this is the first place you should look. You can dress everyone in the family for a reasonable price and look timeless while doing it.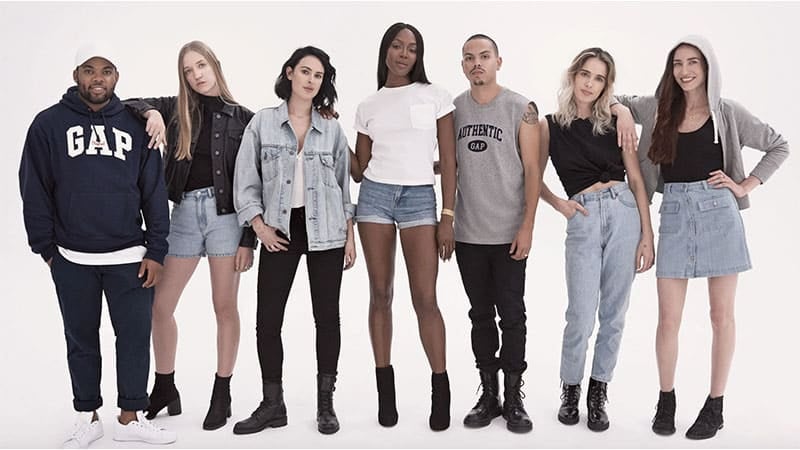 23. Tobi
Celebrate a birthday, party like there's no tomorrow, and dress like a superstar with Tobi. This online retailer offers a huge range of gorgeous women's clothes, including dresses, skirts, and trending accessories. With garments perfect for everyday wear, nighttime events, or more formal occasions, this is the one-stop shop for everything you could possibly need. What's more, you'll often find fantastic discounts on your favorite items, so you can save a penny at the same time!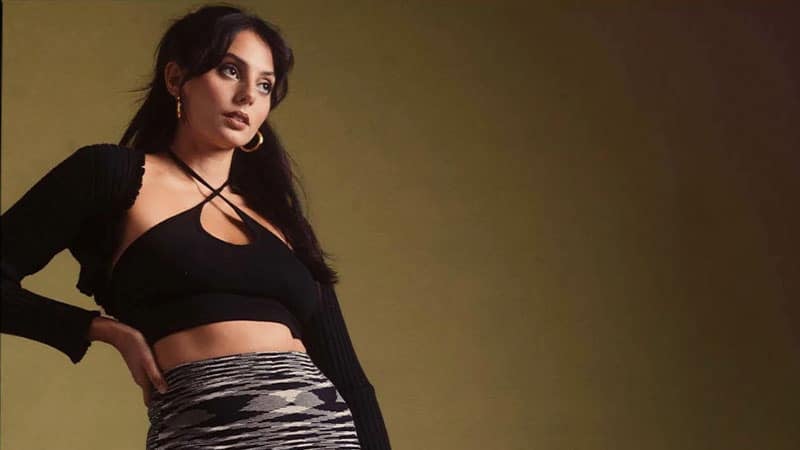 24. Urban Outfitters
For those who want to dress in the latest trends, look no further than Urban Outfitters. This retailer has a strong reputation for its stylish and trending pieces and proves that you don't have to spend a boatload of cash to look fresh. Channeling the latest aesthetic trends like ballet core and brands like Bec + Bridge and Juicy Couture, it's the go-to spot for all of your fashion needs. With both men's and women's clothes available to try, you'll be turning heard everywhere you go – guaranteed.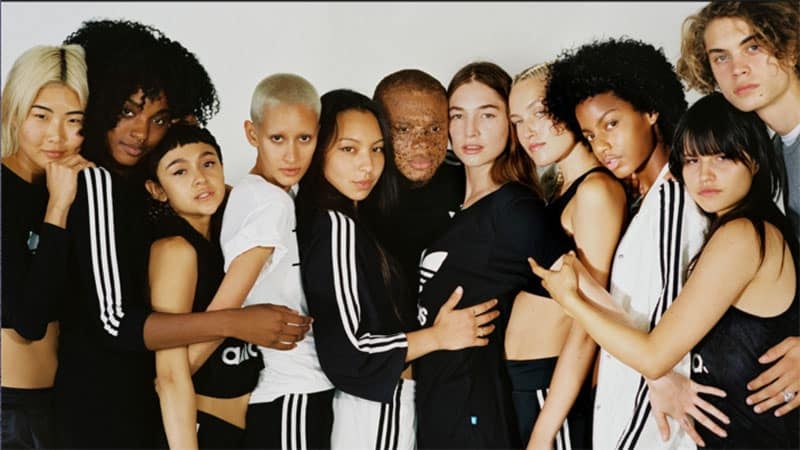 25. Showpo
Established in 2013 by Jane Lu, Showpo is a fantastic place to look for a wardrobe refresh. With clothes for all occasions, from the office to a wedding, you can look sharp and follow the latest trends without spending a lot of money. The Australian retailer offers clothes, accessories, and footwear from some of the world's leading brands, such as Levi's, Lioness, and Runaway the Label. If that wasn't enough, there are plenty of discounts available at Showpo, so you know you'll always bag a great deal!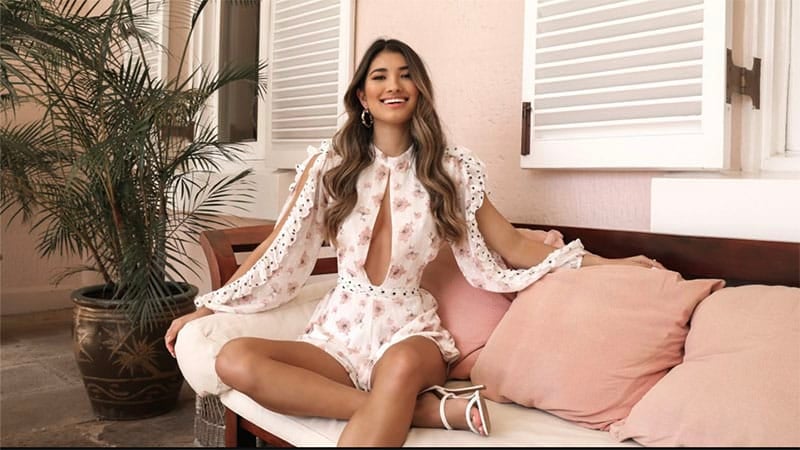 26. Princess Polly
Looking fantastic doesn't mean splashing too much money, and Princess Polly is proof of that. Founded in Australia, this online retailer offers the hottest trends from TikTok and Instagram, the runway, and street style. From mini skirts to office attire, these clothes are celebrity-approved and worthy of wear. Plus, they offer fantastic discounts and prices, so you won't go broke to try a new look.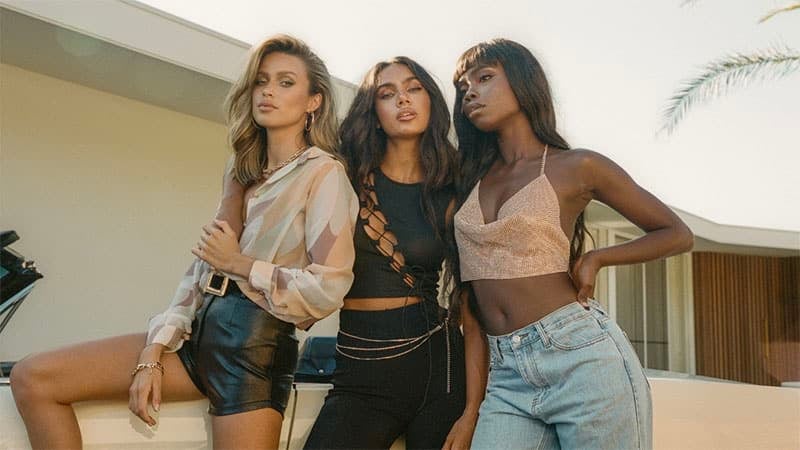 27. Free People
Inspired by the past and present, Free People will make you feel as if you're in a time capsule. This womenswear retailer is the effect destination for vintage-inspired pieces inspired by an era gone by. However, unlike vintage retailers, you won't be paying too much for these items. In fact, they're affordably priced so you can experiment with varying styles without bending your budget.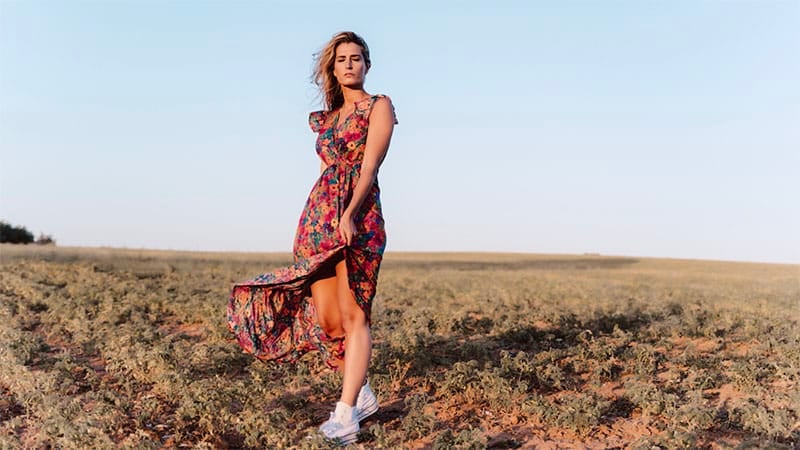 28. Bershka
Bershka is a Spanish retailer that provides a range of fashionable and affordable clothing for men and women. This retailer has a primary focus on denim and casual pieces, with stylish choices for any occasion. It's been around since the '90s and has always focused on the trends of the youth, providing the latest styles at an affordable price.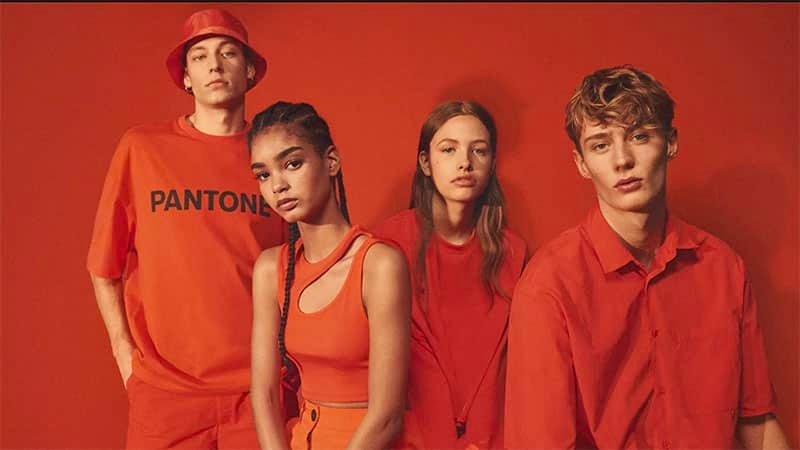 29. Missguided
Missguided is the ultimate destination for the hottest outfits of the moment. Founded in the UK in 2009, it leans heavily into the biggest trends from the runway, social media, and street style, available at affordable prices. With a wide range of sizes and aesthetics to choose from, you will look like you've stepped right out of Fashion Week without spending a fortune.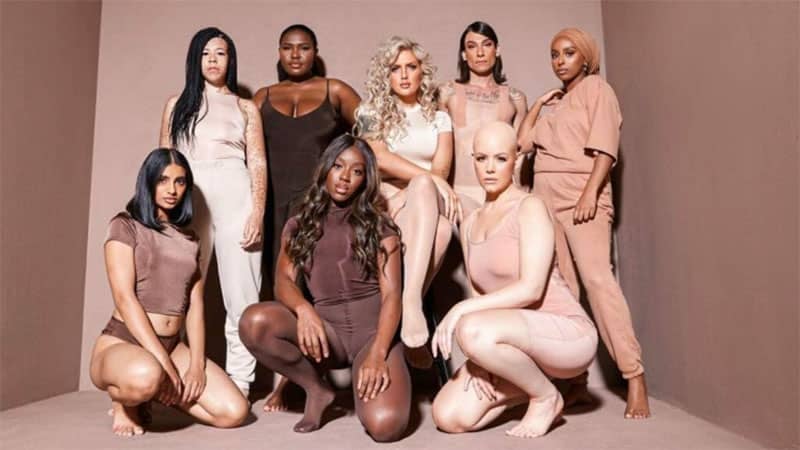 30. H&M
Operating since 1947, H&M has become one of the most recognizable retailers in the world. With thousands of styles to choose from, they drop new garments every day. Here you can find pieces for the whole family, no matter the occasion. Whether you are shopping online or in-store, you will find something trendy and stylish that's ideal for all budgets.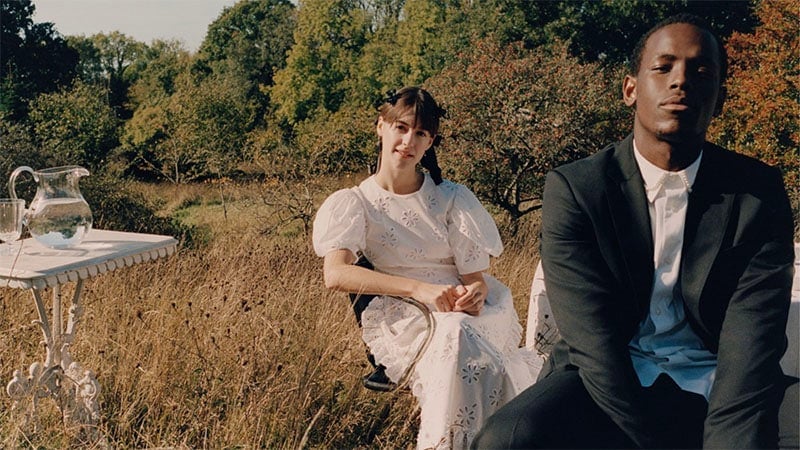 How to Shop For Cheap Clothes Online
Shopping for clothes online can be a challenge. Before you commit to purchasing anything from an online retailer, you need to remember a few key things, such as your budget, checking reviews, and the retailer's refund and returns policies. Make sure you check all of these beforehand to avoid any issues down the track.
Set a Budget
It's important to set a budget when looking for clothes online. Always account for a bit of extra cash within your budget, as some added costs may pop up out of the blue. Depending on where you live, you may end up paying a higher total than you expected – this can be due to delivery and import fees, added taxes, and warranty or insurance on certain items.
Make a List of What You Need
It's better to make a list of the clothing you want to buy before you enter an online store. It's often easier to navigate a physical store when you're looking for something specific. However, online retailers present their goods very differently, and it can be easy to get distracted. In this case, make a list of the items you're looking for, so you can tick them off one by one and avoid splurging on items you don't really need.
Take Your Measurements
Unlike physical stores, you cannot try an item on when buying online. This means there is a lot of room for error, so it's better to be prepared. Take note of your measurements before you commit to a purchase, and always check the item description to make sure everything is correct. The most common measurements you will need are your bust, easier, and hips. If you are buying trousers, be sure to check your inseam, too. Top tip: write down your measurements twice to be certain you got everything correct.
Search For Online Discounts
You shouldn't commit to an online purchase without making sure you have saved as much money as possible. The beauty of online shopping is its ability to discount items, so do some research before you checkout. Many retailers will have discounts on their site ready to apply, but you may find secret coupons and codes that you can add on the final step of your checkout process, which can save you extra dosh.
Check Shipping Costs
In many cases, no two shipping costs are the same. Even if you are buying an item for a heavily discounted price, you may find yourself shocked at the cost of delivering your item. Make sure you check the shipping costs, delivery times, and any additional fees that come along before you commit to purchase so you don't get a rude shock at the checkout. Otherwise, you may end up closing the tab and searching somewhere else.
Check Return Policy
Just like with shipping, it's best to check a retailer's return policy before you purchase from there. Just because they have a great discount or amazing prices, it doesn't mean you are getting exactly what you asked for. In fact, sometimes these retailers can offer prices too good to be true. In these cases, it's very important to check the returns policies ahead of time so you can ensure you can get a refund or store credit if you need to return or replace your purchased goods.
Cheap Online Clothing Stores FAQs
What is the best cheap online clothing store?
There are plenty of great online clothing shops that offer affordable prices. Popular choices for trendy clothes include ASOS, Mango, and Urban Outfitters, while traditional everyday styles can be found at Amazon Fashion, H&M, and Nordstrom Rack. You can also find some of America's leading retailers online, like Walmart and Target, with fantastic discounts and affordable prices year-round.
How can I make cheap clothes look expensive?
It all comes down to styling and the fit of your clothes. Before you buy an item online, get your measurements right - well-tailored clothes automatically make something look more expensive. Secondly, don't be afraid to make changes to your clothes. If you don't like the embellishments on a piece of clothing, such as its buttons or added motifs, swap them for something more expensive-looking or remove them altogether. Be sure to steam your clothes before you wear them, and play around with layering to create a dimensional ensemble. Lastly, the most important step is confidence. As long as you wear your clothes with pride, you'll look like you're worth $1 million.
SUBSCRIBE TO OUR NEWSLETTER
Subscribe to our mailing list and get interesting stuff and updates to your email inbox.