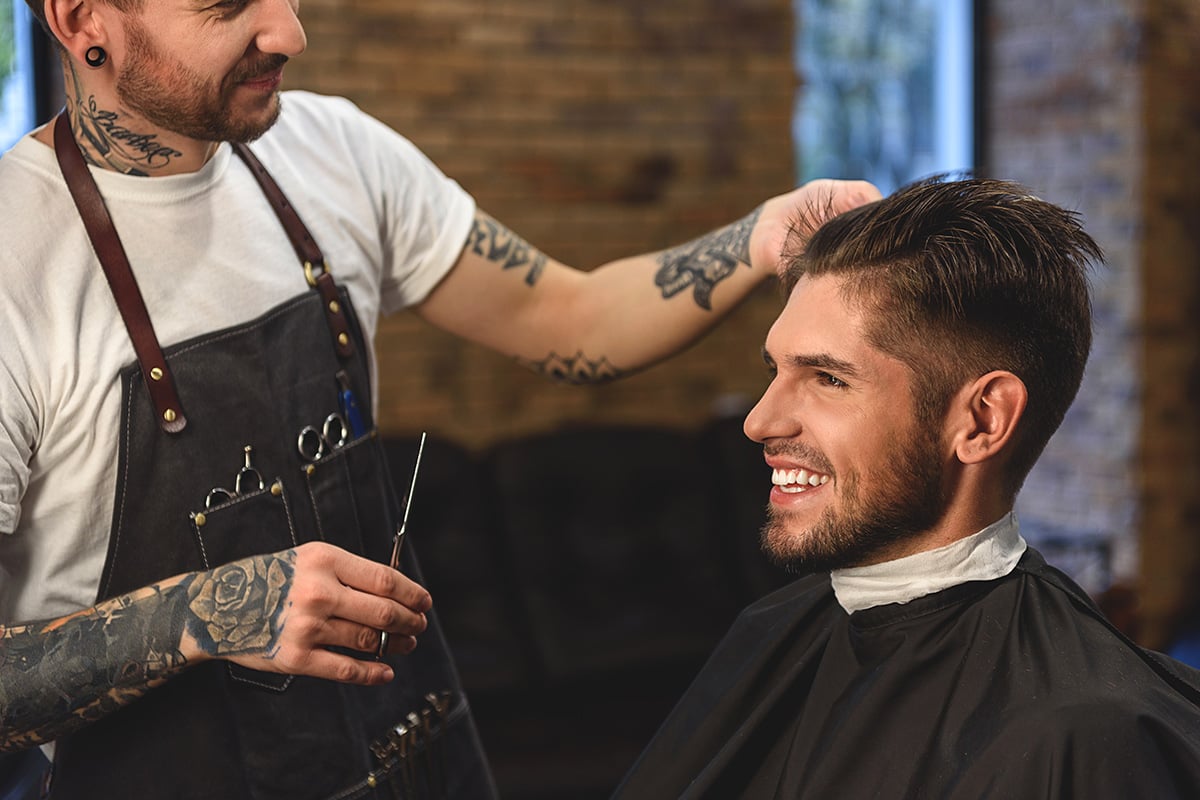 With the cost of living crisis, simple luxuries are becoming harder to afford, so if you can save on your hair, why not? And if you are looking to do that, you have come to the right place. Opting for cheaper haircuts does not mean that they won't be fabulous, and many salons offer discounted prices without compromising on their quality. From simple and fuss-free haircuts for men, stylish looks for women, and fun, interactive experiences for kids, these are some of the best places to get an affordable haircut. Keep reading to find out everything you need to know about cutting the cost.
Cheapest Hair Salons Near You
They are high-end hair salon chains that are guaranteed to give you a great haircut, but that does not mean they are the only option. The area you live in will determine the price of the hair salon, and to find one that is in line with your price range, a simple Google search is all you need to do. This is also beneficial because you can read reviews from previous customers and check out the salon's price list before booking an appointment. The key is to find a cheaper haircut, but still of a high-quality and there are tips and tricks on how to do this, including choosing simple and standard cuts, or opting for a shorter style that will be low maintenance.
Great Clips
Getting a great haircut does not have to come with a high price tag or require you to go to a dodgy salon. It is all about finding the right balance; a company that can deliver consistent results without breaking the bank. This is why we want to introduce you to
Great Clips, is a reputable hair salon with over 4,000 locations across America and Canada. They provide haircuts for men, women, and children, and offer fair prices. You can also keep up with their promotional offers which could help you score a deal.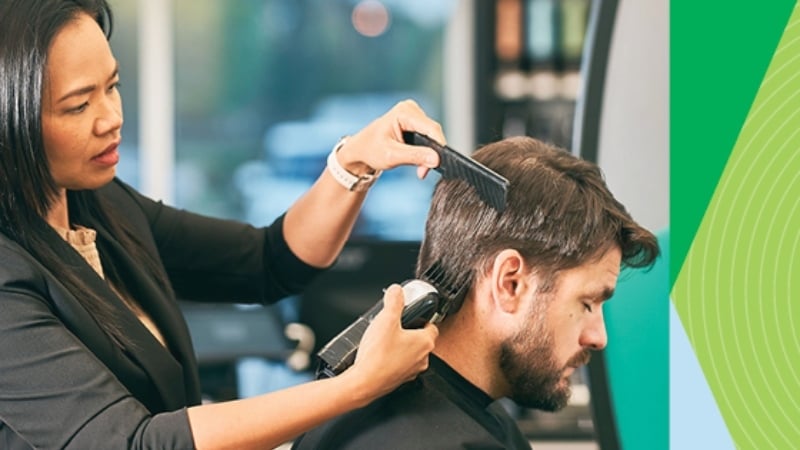 Sport Clips
Sport Clips is a hair company focusing on cuts for men and boys. They have thousands of locations and are an excellent place to go to get a cool or practical cut at an affordable price. This includes standard looks like the buzz cut or you can pay more for a detailed cut. The salons also offer beard trimming and steamed towel treatments. You can find a salon near you by viewing the store locator on their website, or simply Google "Sports Clips + your area" to see what results come up. Keep track of the deals that your local salon offers.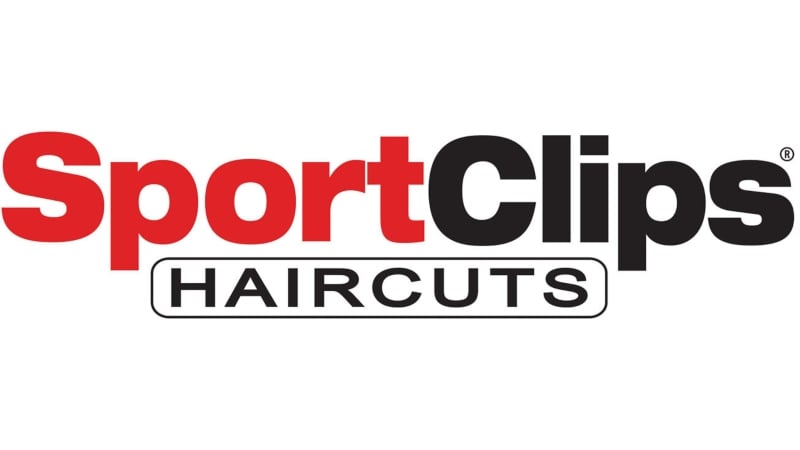 Supercuts
Supercuts will offer you a memorable experience, including a Hot Towel Refresher® service with every cut, and at affordable prices. This is a no-appointment salon, which makes it incredibly convenient and there are 2,700 locations across America that employ talented and hardworking individuals. They offer cuts for women, men, and children, and can also do color and other services, making this a one-stop location for all your needs.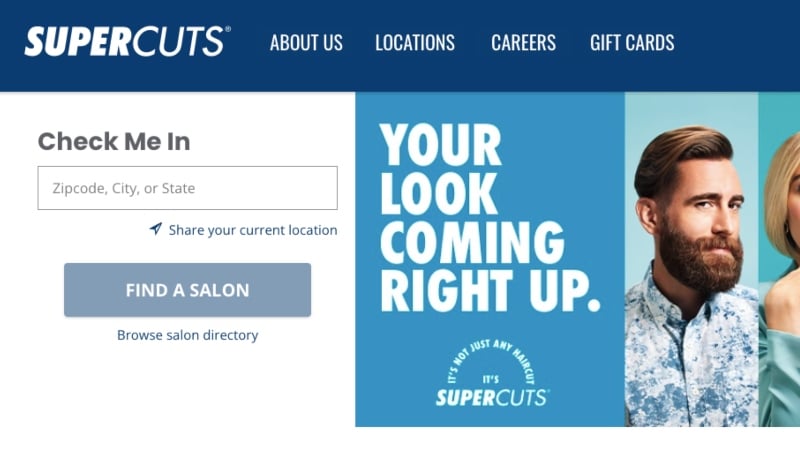 Walmart (Smartstyle)
Walmart is a multinational retail company that is known for its wide selection of items at affordable prices. They also offer the Smartstyle hair salon inside stores to provide good quality and affordable cuts for the whole family. Friendly and professional staff and simple haircuts, color options, and even conditioning treatments if you want to splurge. The location of the salon also makes it incredibly convenient because you can do your shopping, and get a cut without having to change locations. And in today's world, who doesn't want to save time and money?! You can view the salon locations on their website, which serves stores across America, Canada, and Puerto Rico.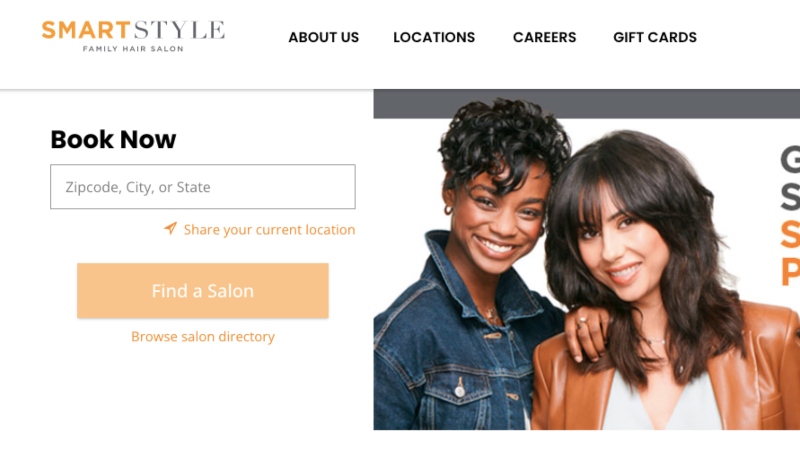 Fantastic Sams Cut and Color
At Fantastic Sams Cut and Color customers can expect a high-quality haircut at an affordable price. They want you to leave their salon content, every time, and they have been in business long enough for this statement to be true; the first store was opened by Sam Ross in Memphis, Tennessee in 1974. Today, they are one of the largest full-service hair salons with hundreds of locations across the country.
VISIT: Fantastic Sams Cut and Color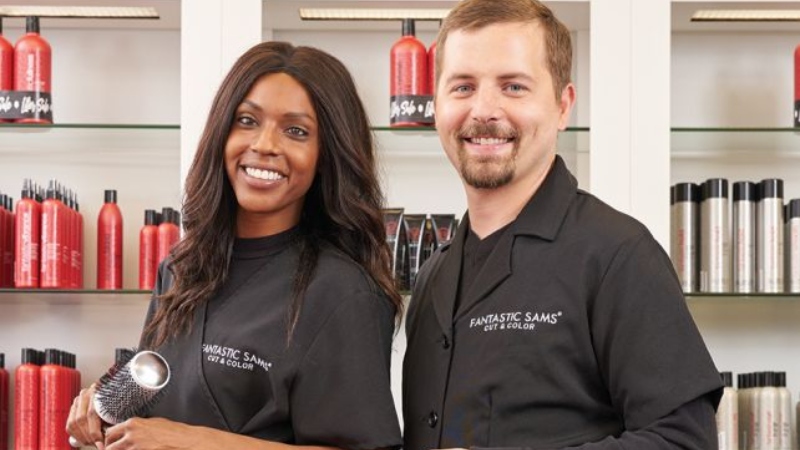 Cheap Haircuts for Kids
Many fantastic salons specialize in haircuts for children and are very accommodating, making your child feel welcome and safe. Many salons will have specials for days of the week when kids haircuts or cheaper. Or they may offer regular deals which will help cut the cost. Choosing simple, standard cuts is often more affordable because they can be done quickly and effortlessly, but if you want to let your little one express themselves through their hair, then there are also salons that will let them try out a temporary color or edgy look. Do a Google search of "kids haircuts + your area" and read the reviews before making a decision.
SNIP-ITS
Taking your child for their haircut, especially their first, can be a stressful time for parents. To ensure you make the right choice, you want a place that specializes in children's haircuts and will make the experience a positive and memorable one. One of these salons is SNIP-ITS. With its bright and colorful decor and focus on delivering a fun experience, which includes an interactive sing-along video and a Snip-its Adventure Club card. SNIP-ITS also caters to children with special needs.
VISIT: Cheap Haircuts for Kids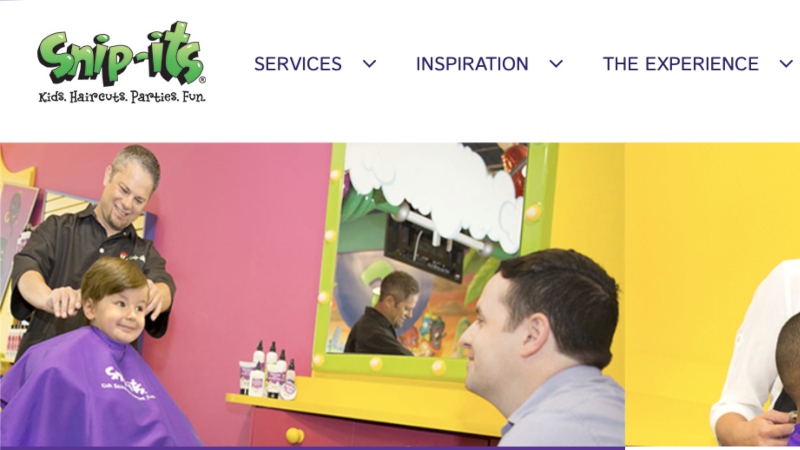 Cookie Cutters Haircuts for Kids
The right haircut for your kids should be done by someone who specializes in working with children. At Cookie Cutters, the staff is trained on how to deal with children and create the best possible experience for them, this includes televisions at the station, an in-store playground, and to top it all off, a balloon. There are over 100 locations across the United States and Canada, making this a favorite service for children and their parents.
VISIT: Cookie Cutters Haircuts for Kids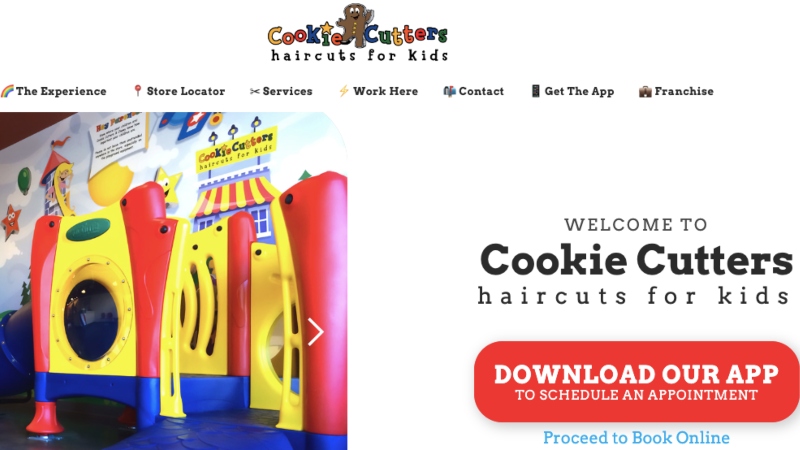 Cheapest Barbershops Near You
If you would prefer to get your hair cut in a barbershop, where you can also get extras like a beard and neck trim or experiment with different looks like faded styles and hair design, you will be glad to know there are many affordable barbershops near you. A barbershop's focus is on men's hair. This will ensure you get the cut that is best suited to your face shape and hair texture.
V's Barbershop
Many barbershops have become expensive and upscale establishments and if you are looking for something a little more authentic, V's Barbershop could be the place for you. V's Barbershop gives you the old-fashioned barbershop experience but with a modern twist. Here you can get a hot lather and straightedge razor shaves or a facial and massage. The first store opened in 1999 and over the decades it has expanded to include multiple locations across the country.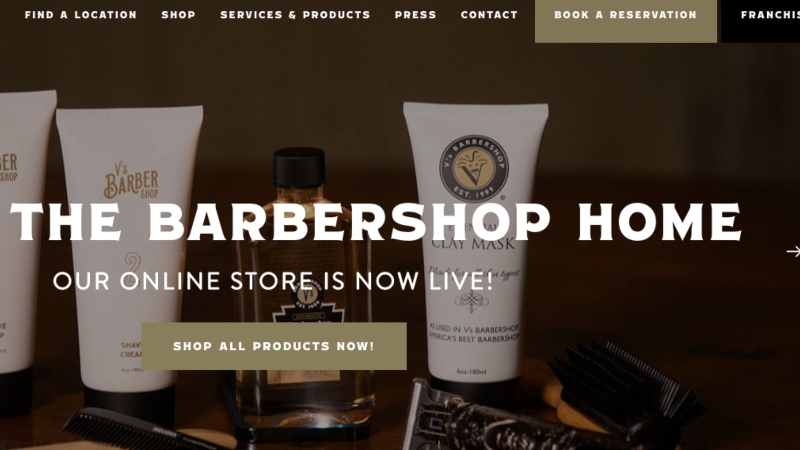 Hammer & Nails
If you are looking for a luxury grooming experience, Hammer & Nails will deliver. It may not be the most affordable option on this list, but it is a memorable one. With a focus on an exceptional grooming experience you will get more than just haircuts. Services include beards, mustaches, manicures, and pedicures. While there are top-tier options including luxe treatments and premium services, you can also opt for classic services.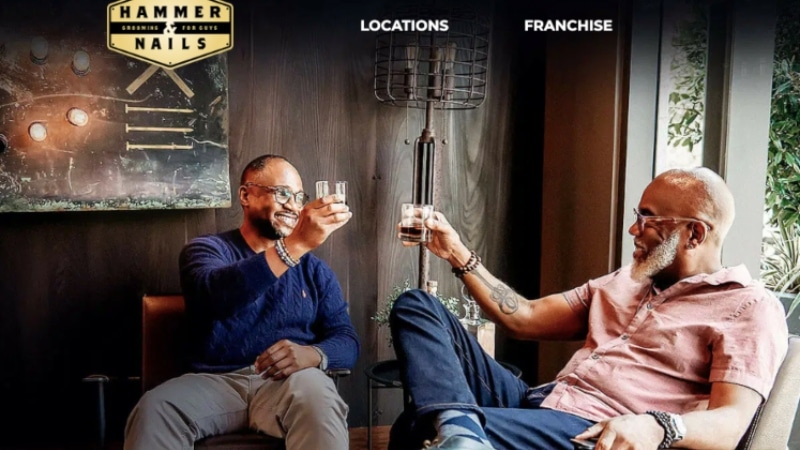 Scissors & Scotch
At Scissors & Scotch, they want you to sit back and relax while you enjoy one of their quality services. With multiple locations across the United States, Scissors & Scotch has been highly rated by previous customers and you can be one of them. You can also get a membership which has many perks, including unlimited drinks and special discounts. This is not the cheapest experience, but rather one that is well-spent money.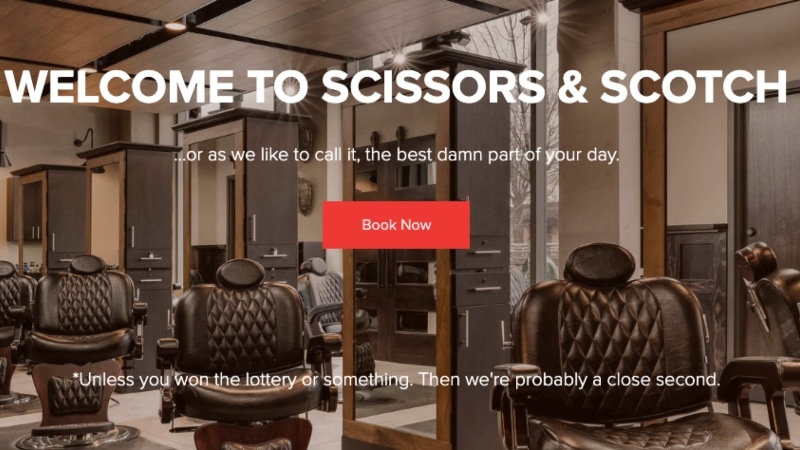 Barber Schools
The best barbers in the world all have to start somewhere, and it's most likely at barber school, or through an in-shop apprenticeship. Barber schools and shops with apprentices, regularly seek clients for their students to practice. As such, they offer discounted rates as an enticement. When you have a student haircut, the session will be monitored by a qualified teacher. Generally, the students won't be allowed near a real head of hair until they've first mastered the basics on a dummy head. Of course, with learning any new skill, there is the chance of mistakes being made. However, the teachers on hand will guide the students through the steps required to fix any errors. A Google search should show local barber schools in your city, or ask your local shop if they have apprentices who need practice.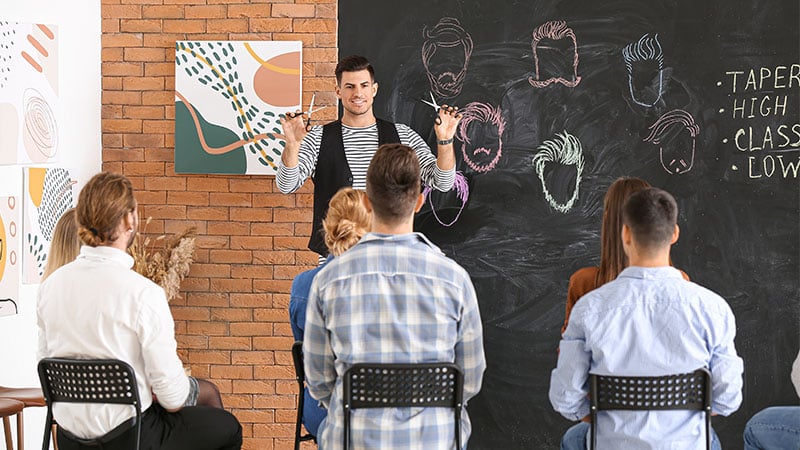 Work-At-Home Barbers
Haircuts are generally cheaper if you visit a work-from-home barber or hairdresser. Without traditional retail costs such as commercial rent, extra wages, and expensive insurance, these professionals can offer lower prices. A bonus with work-from-home barbers is that they set their own schedules, so their hours of operation might be more flexible. Additionally, many home barbers begin their careers in a mainstream shop before moving to run their own business for increased work-life balance. As such, they're very experienced. Finally, they're often super local and found across many suburbs. There could even be one in your street. Check-out your local community pages on social media and business listings in the local paper to find these cheap haircuts.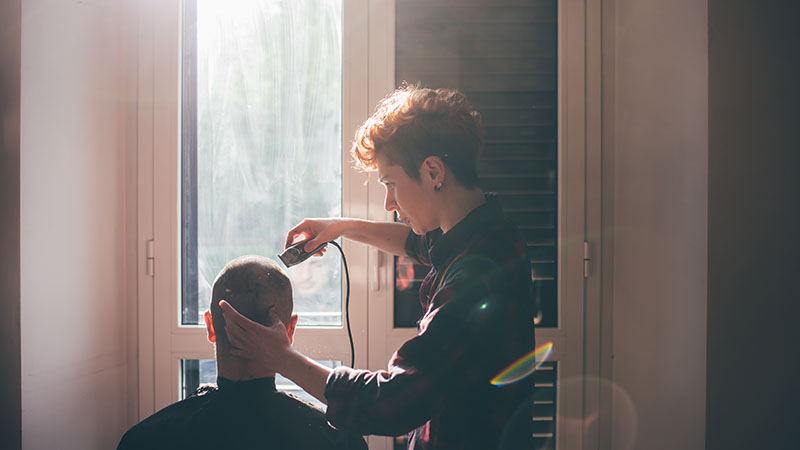 Cutting Your Own Hair
Picking up the scissors or trimmer and cutting your own hair will undoubtedly save you money. You do need some basic tools, which include two mirrors — a wall-mounted one, and a handheld one; a clipper set; scissors; and a comb. As such, the only expense you might face is investing in the equipment if you don't have it already. Cutting your own hair like a professional can be easy. Simply choose a style, and have some reference images on hand. Then, you'll need to get the right tools and find the right space. When you get to cutting, you can follow along with a guide or video if you're unsure. Finally, you just want to be patient and take it slow, to get the perfect DIY haircut.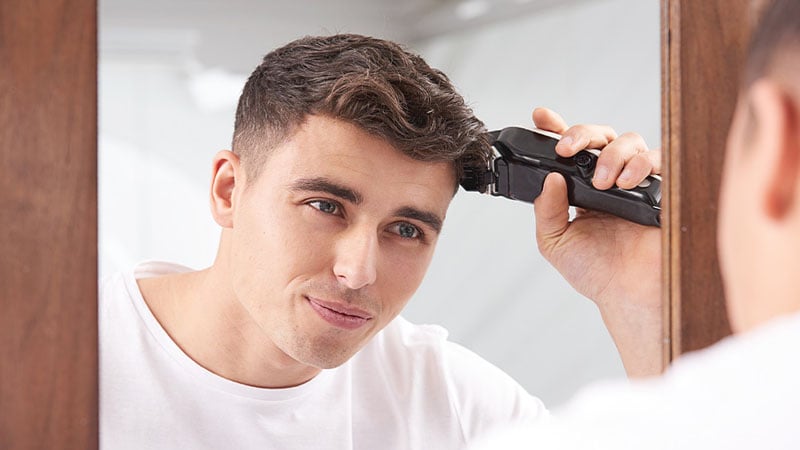 Classifieds/Forums
Online community forums and trading websites are another great source of information for finding cheap haircuts. Check out the forum for your city on sites like Reddit for recommendations from other locals. Alternatively, you could join the Facebook group for your local area if there is one. These are great places to ask for suggestions, and many have a business-sharing day where you might spot a local barber or salon with great prices. Finally, online trading sites like Gumtree and Craigslist are also a treasure trove of information. Here you're likely to find apprentices advertising their services for very cheap, or even sometimes free.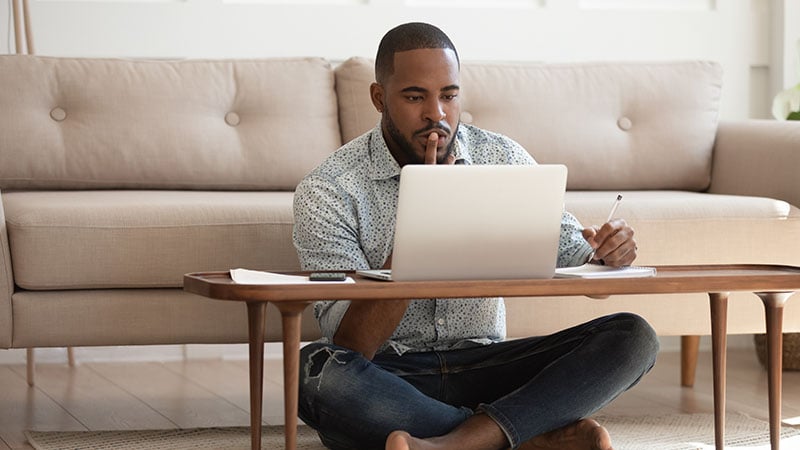 Haircut Coupons
Coupons are another great way to get a cheap haircut. It's best to be flexible, because you may end up going to a barber that you wouldn't usually pick, but the savings will be worth it. Have a look in your local newspaper for coupons, event specials, or even opening specials. Otherwise, websites like Groupon, RetailMeNot, or Savings.com have a considerable array of coupons for different services. Keep in mind they often come with conditions, so read the fine print before you commit. Alternatively, websites like OzBargain, while not strictly coupons, do aggregate great deals. Just search for a barber or hairdresser to see results near you.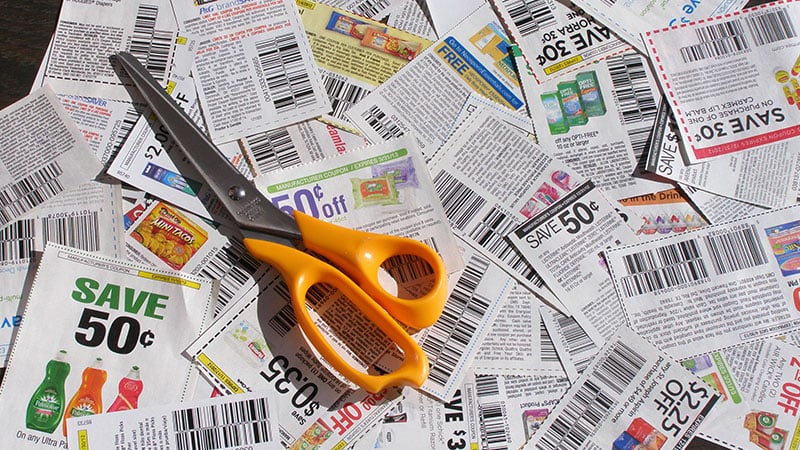 Make Friends with Your Barber
Who doesn't love mates' rates? If you can build a good enough friendship with your barber, they may offer you mates rates or even freebies. Of course, the perfect outcome would be that you gain a new friend who just happens to be able to cut your hair at their place with a beer after work. While friendships should never be based on what you can gain from a person, it is helpful to "have a guy" for various things.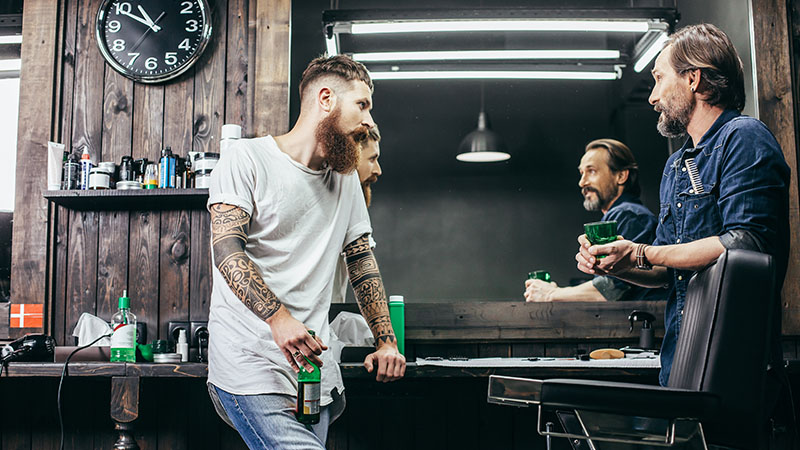 $10 Haircuts Near Me
The $10 haircut is a bit of a rare gem these days, but there are still a few places around. You're most like to find haircuts this cheap at smaller barbershops and salons outside city areas. They might also appear in smaller suburban malls or strip malls in regional centers. Keep in mind some of these places are cash-only or might have a ticket machine where you pay your tenner and get a ticket. It will be a no-frills experience, with washing and blowdrying costing extra. However, for quick, easy styles, it's the perfect way to save some cash.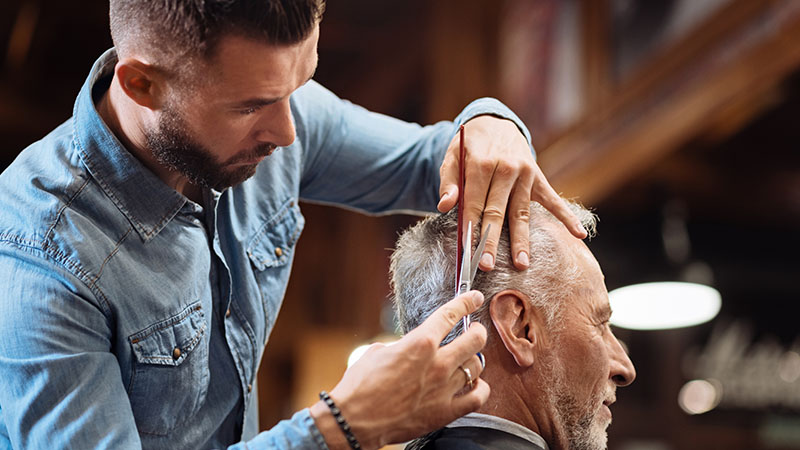 Cheap Haircut vs Expensive Haircuts
There are a few key factors to consider, other than budget, when you're deciding where to get your haircut. Overall, the cheaper the cut, the fewer frills you'll get as part of the service. Barbers and salons that offer cheap haircuts will spend less time on each client. As such, there may not be much of an initial consultation nor fancy extras like head massages, blow drys, or cheeky beers. If you're after a style change, something complicated, or extensive advice, then splashing out will be the best move. However, if you know exactly what you want, it's a basic style, and if you're short on time and keen to save some dollars, then a cheap haircut will be just the ticket.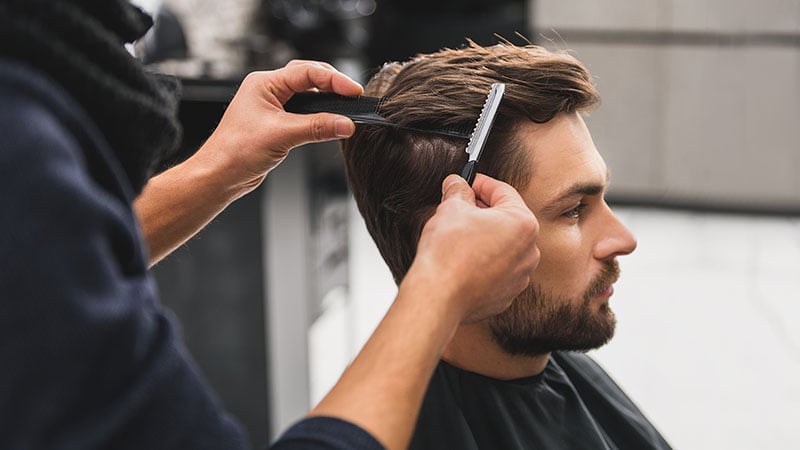 Haircuts Near Me FAQs
How much should a haircut cost?
How much your haircut costs will depend on the salon you choose, the experience of the stylist, and the simplicity of your hairstyle. For complicated cuts and long hair, you can expect to pay upwards of $50, while simple, standard cuts can be as little as $15. There are also reputable and well-respected locations that are known for delivering good quality haircuts at affordable prices.
How can I get my hair done on a budget?
New, up-and-coming stores are an excellent option to try if you want to cut back on spending, or you could get one of the apprentices to cut your hair because they are often more affordable. There are also stores that are less upscale and focus on delivering good haircuts at better prices, without any of the fuss and frills. Coupons and weekly deals can also reduce the cost.
How much do you tip for a cheap haircut?
The standard tip, even for a cheap haircut, is 20%. Obviously, you can vary depending on the level of service you received or any extras like a head massage or blow-dry.
SUBSCRIBE TO OUR NEWSLETTER
Subscribe to our mailing list and get interesting stuff and updates to your email inbox.