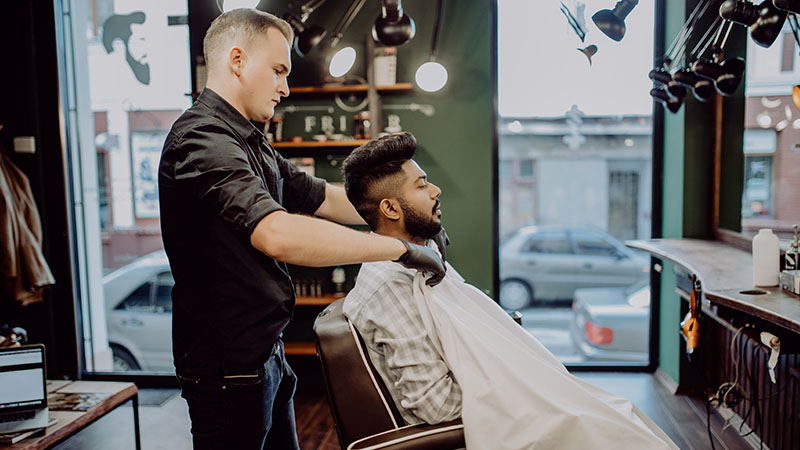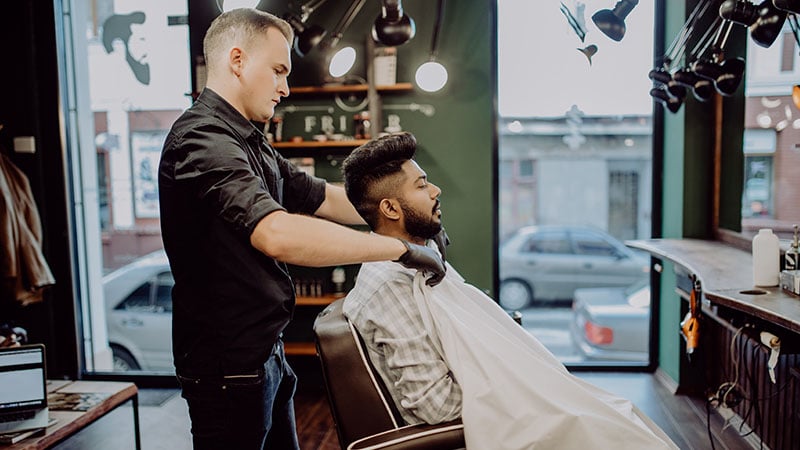 Gentlemen, if you are in need of a trim, then there are a few ways of finding haircuts near you. There is quite a bit of difference between cheap and expensive haircuts, a lot of which comes down to overall experience. However, if you know what you like, and are happy with simple, friendly service, then this guide explains the ways you can find the best haircut near you.
RELATED: 65 Popular Men's Haircuts and Hairstyles For 2022
Cheap Haircut vs Expensive Haircuts
There are a few key factors to consider, other than budget when you're deciding where to get your haircut. Overall, the cheaper the cut, the fewer frills you'll get as part of the service. Barbers and salons that offer cheap haircuts will spend less time on each client. As such, there may not be much of an initial consultation nor fancy extras like head massages, blow drys, or cheeky beers. If you're after a style change, something complicated, or extensive advice, then splashing out will be the best move. However, if you know exactly what you want, it's a basic style, you're short on time and keen to save some dollars, then a cheap haircut will be just the ticket.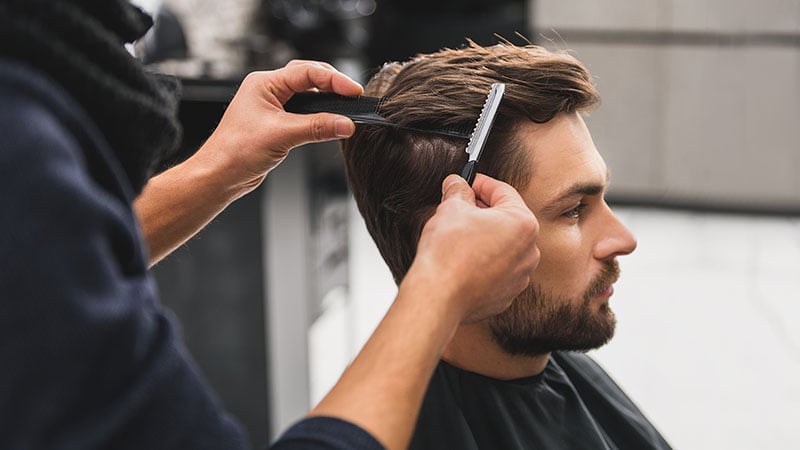 Haircuts Near Me
Barbershops
Some barbershops offer cheap haircuts, but there are factors to consider when looking for them. The first is location. If a shop is paying high rent, that cost will reflect in the price of a cut. Look for local shops in the suburbs, rather than in large malls or inner-city high streets, where rent is the highest. Another factor is the stylist. Stylists who have extra training, years of experience, or are award-winning can charge more. Choosing a barber like this is a good investment for a more elaborate style cut, but an overinvestment for a buzz cut. Likewise, if the barbershop itself has won awards, their pricing may be higher. Finally, consider the brand of the barber. Chain brands often have pricing set, and it may be higher to accommodate corporate costs. Independent barbers may more control over pricing, with less corporate expenses.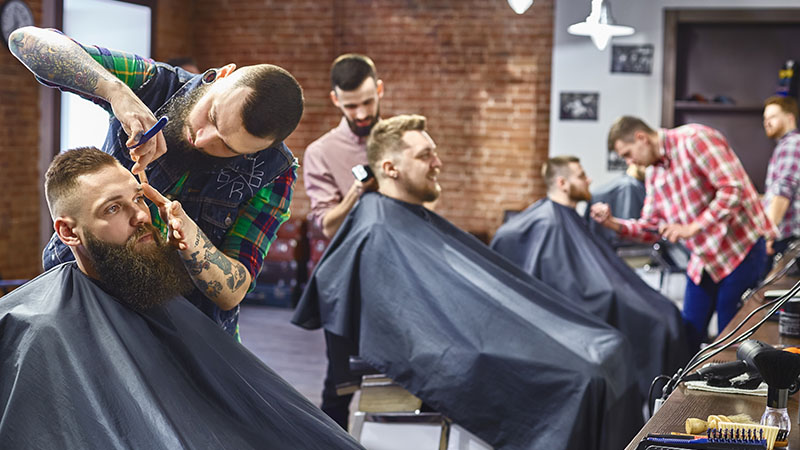 Hairdressing Salons
Hairdressing salons aren't just for the ladies, with hairdressers often starting their training with men's cuts. As with barbers, hairdresser pricing is affected by various factors. As such, when looking for a hair salon that offers cheap haircuts, keep in mind location, stylist, awards, and brand. Avoid large malls and high street locations where rent is high. Remember that the more awarded and experienced a stylist or salon is, the more they can charge for a cut. Finally, smaller, independent salons may have more flexibility in price because they're not funding a large head office. However, there are certainly budget chains, like JustCuts and SuperCuts, which offer cheap haircuts across many locations.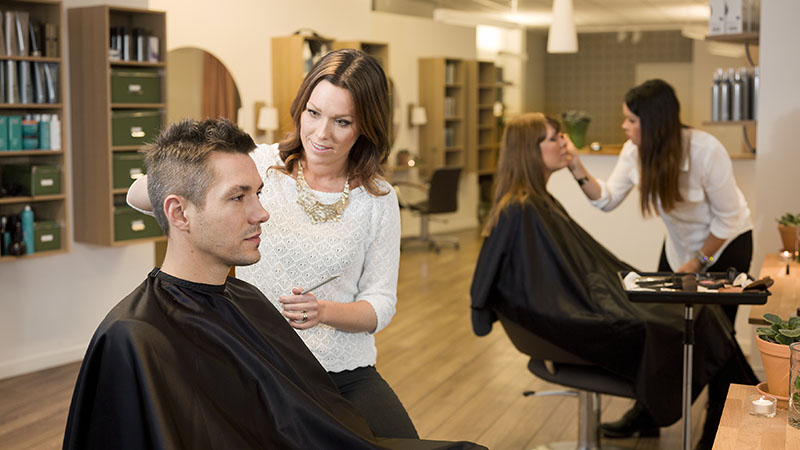 Barber Schools
The best barbers in the world all have to start somewhere, and it's most likely at barber school, or through an in-shop apprenticeship. Barber schools and shops with apprentices, regularly seek clients for their students to practice. As such, they offer discounted rates as an enticement. When you have a student haircut, the session will be monitored by a qualified teacher. Generally, the students won't be allowed near a real head of hair until they've first mastered the basics on a dummy head. Of course, with learning any new skill, there is the chance of mistakes being made. However, the teachers on hand will guide the students through the steps required to fix any errors. A Google search should show local barber schools in your city, or ask your local shop if they have apprentices who need practice.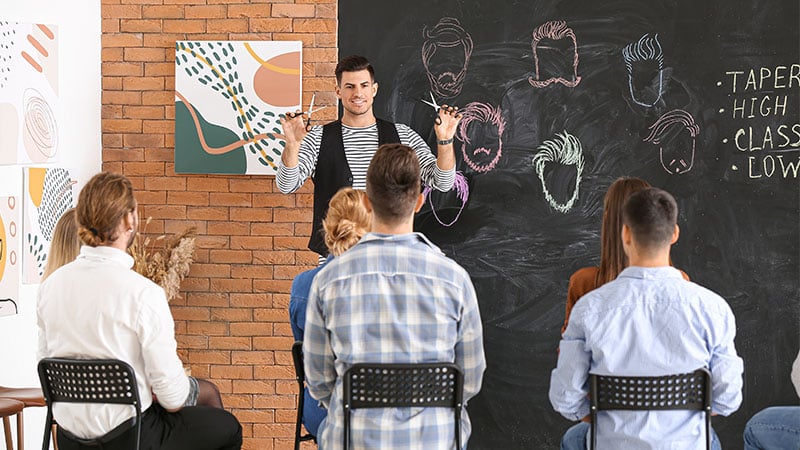 Hairdresser Schools
Just like barbers, hairdressers also need training. Hairdressing schools and salon apprenticeships are the most common career pathways. The biggest difference between barbering and hairdressing is that barbers tend to focus on men's styles and cuts. However, hairdressers also get training in men's styling, often early in their careers. Similar to barbering, schools and salons with apprentices are regularly on the lookout for clients on which to have supervised practice. The best wat to attract practice clients is with cheap haircuts. Again, a Google search will show you the local hairdressing schools, or simply ask about apprentices ar your local salon.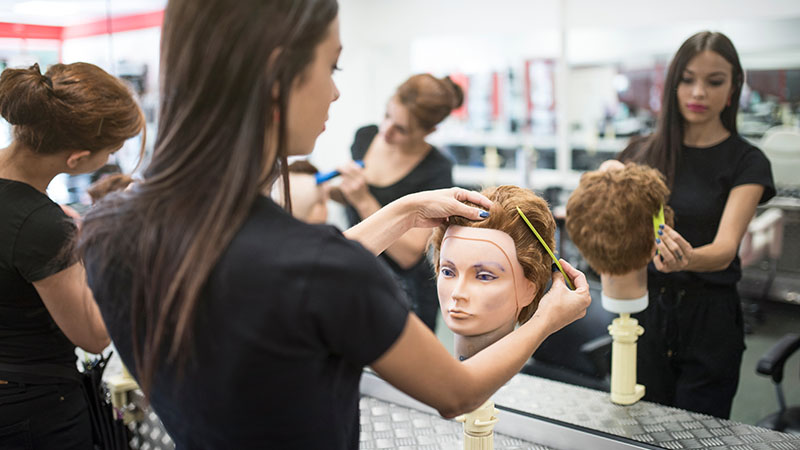 Work-At-Home Barbers
Haircuts are generally cheaper if you visit a work-from-home barber or hairdresser. Without traditional retail costs such as commercial rent, extra wages, and expensive insurance, these professionals can offer lower prices. A bonus with work-from-home barbers is that they set their own schedules, so their hours of operation might be more flexible. Additionally, many home barbers begin their careers in a mainstream shop before moving to run their own business for increased work-life balance. As such, they're very experienced. Finally, they're often super local and found across many suburbs. There could even be one in your street. Check-out your local community pages on social media and business listings in the local paper to find these cheap haircuts.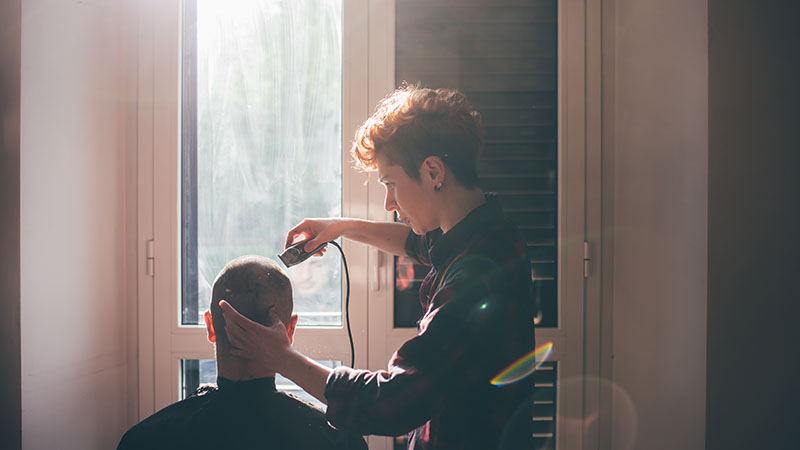 Cutting Your Own Hair
Picking up the scissors or trimmer and cutting your own hair will undoubtedly save you money. You do need some basic tools, which include two mirrors — a wall-mounted one, and a handheld one; a clipper set; scissors; and a comb. As such, the only expense you might face is investing in the equipment if you don't have it already. Cutting your own hair like a professional can be easy. Simply choose a style, and have some reference images on hand. Then, you'll need to get the right tools and find the right space. When you get to cutting, you can follow along with a guide or video if you're unsure. Finally, you just want to be patient and take it slow, to get the perfect DIY haircut.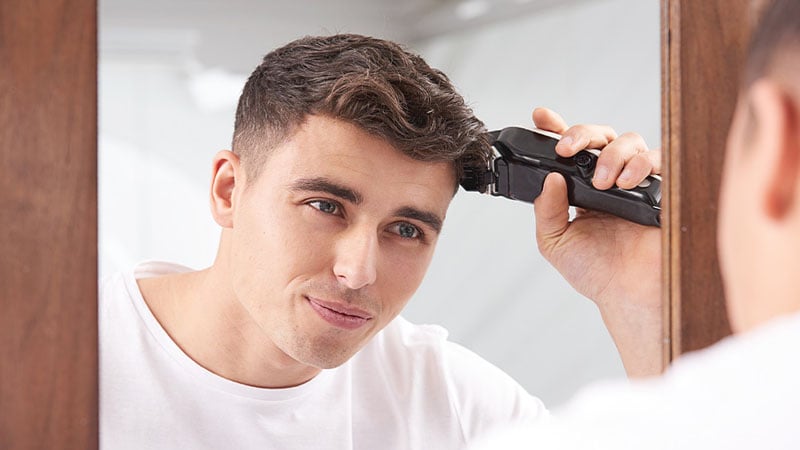 Classifieds/Forums
Online community forums and trading websites are another great source of information for finding cheap haircuts. Check out the forum for your city on sites like Reddit for recommendations from other locals. Alternatively, you could join the Facebook group for your local area if there is one. These are great places to ask for suggestions, and many have a business sharing day where you might spot a local barber or salon with great prices. Finally, online trading sites like Gumtree and Craigslist are also a treasure trove of information. Here you're likely to find apprentices advertising their services for very cheap, or even sometimes free.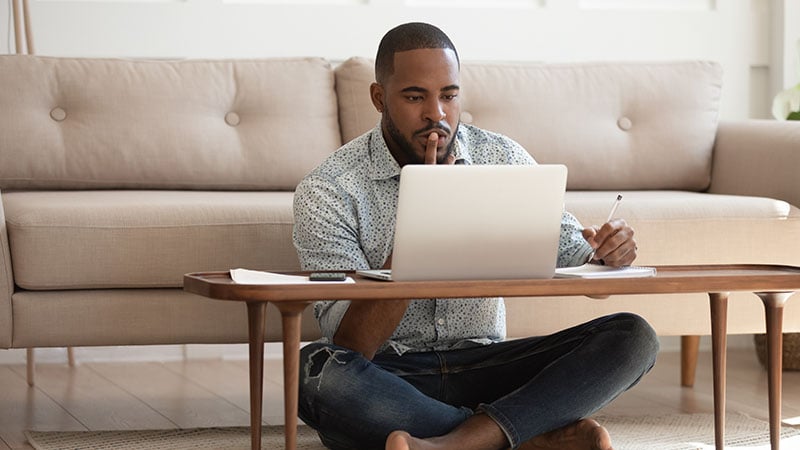 Coupons
Coupons are another great way to get a cheap haircut. It's best to be flexible, because you may end up going to a barber that you wouldn't usually pick, but the savings will be worth it. Have a look in your local newspaper for coupons, event specials, or even opening specials. Otherwise, websites like Groupon, RetailMeNot, or Savings.com have a considerable array of coupons for different services. Keep in mind they often come with conditions, so read the fine print before you commit. Alternatively, websites like OzBargain, while not strictly coupons, do aggregate great deals. Just search for a barber or hairdresser to see results near you.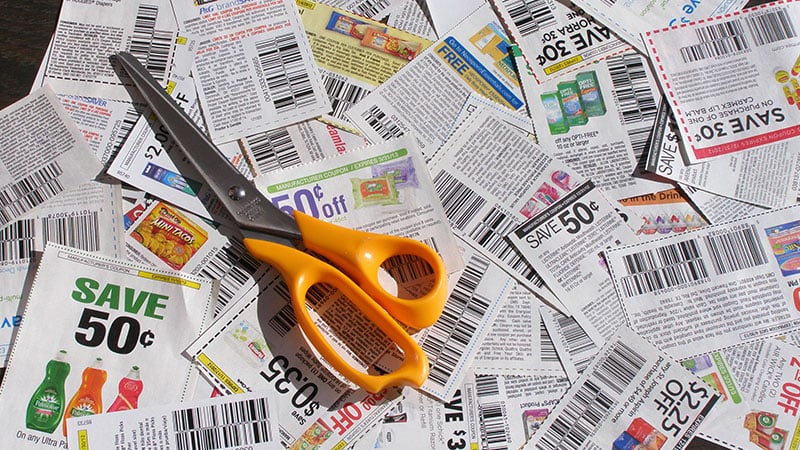 Make Friends with Your Barber
Who doesn't love mates' rates? If you can build a good enough friendship with your barber, they may offer you mates rates or even freebies. Of course, the perfect outcome would be that you gain a new friend who just happens to be able to cut your hair at their place with a beer after work. While friendships should never be based on what you can gain from a person, it is helpful to "have a guy" for various things.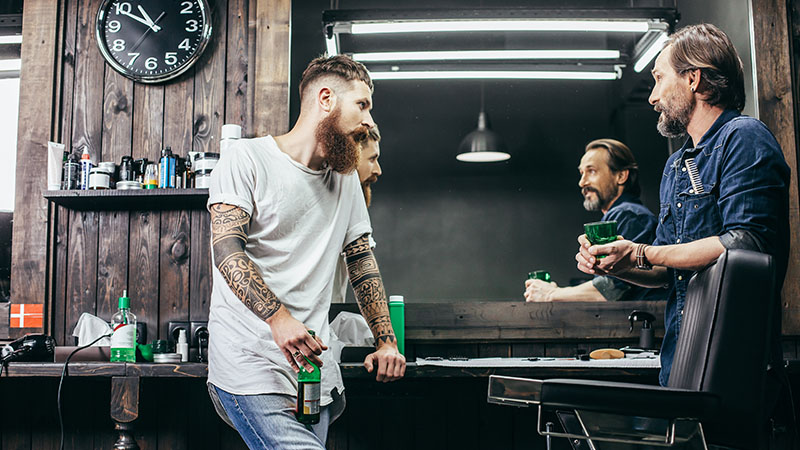 Kids Haircuts Near Me
Kids' haircuts, in general, are cheaper than adults' cuts. They take less time, there's less hair, and your kid probably isn't asking for the latest runway styles. As with adult haircuts, work-from-home hairdressers, local barbers, and training schools will be cheaper. However, there are still a few extra tips for getting a more affordable cut. Some salons and barbers will charge adult prices for kids on the weekend, as this tends to be the busiest time. As such, if you can get them in on a weekday, or as part of the after-school run, you could save some dollars. Specialty child salons are also a great option, as they're designed to keep kids entertained and engaged, especially if you have more than one child. Finally, just don't let your kid cut their own hair — countless parents can attest to the drama, tears, and horror when that does happen!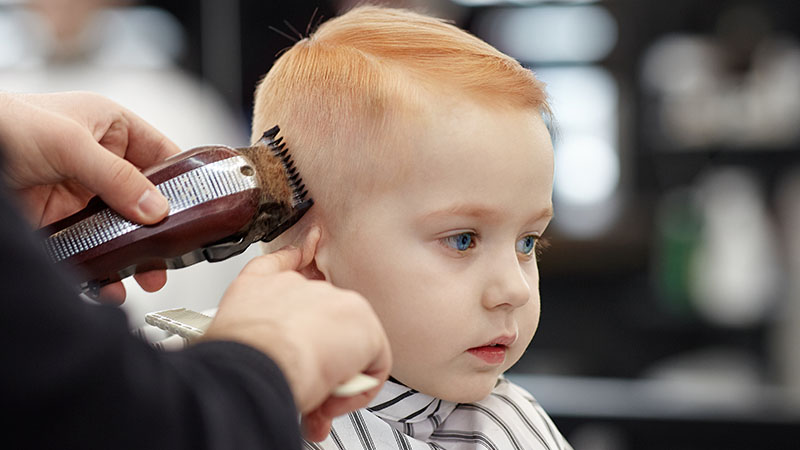 $10 Haircuts Near Me
The $10 haircut is a bit of a rare gem these days, but there are still a few places around. You're most like to find haircuts this cheap at smaller barbershops and salons outside city areas. They might also appear in smaller suburban malls or strip malls in regional centers. Keep in mind, some of these places are cash-only, or might have a ticket-machine where you pay your tenner, and get a ticket. It will be a no-frills experience, with washing and blowdrying costing extra. However, for quick, easy styles, it's the perfect way to save some cash.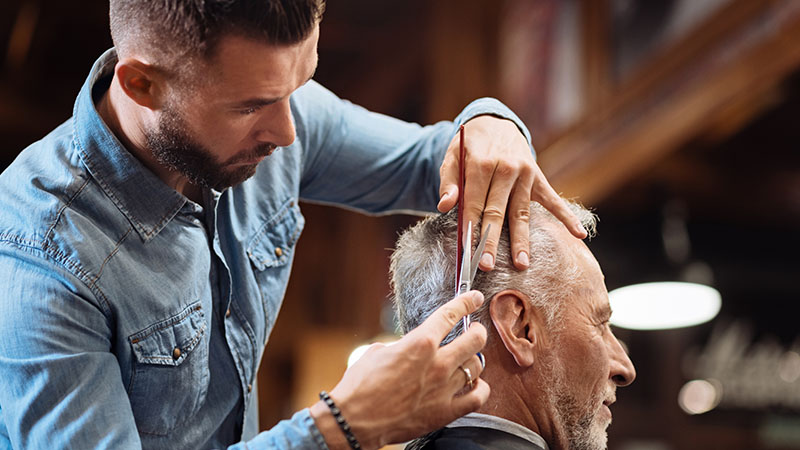 FAQs
How much does the average haircut cost?
The average cost of a haircut for men falls between $30 and $60, depending on where you live, what barber or salon you choose, and the stylist you see.
How much do you tip for a cheap haircut?
The standard tip, even for a cheap haircut, is 20%. Obviously, you can vary depending on the level of service you received or any extras like a head massage or blow-dry.
SUBSCRIBE TO OUR NEWSLETTER
Subscribe to our mailing list and get interesting stuff and updates to your email inbox.