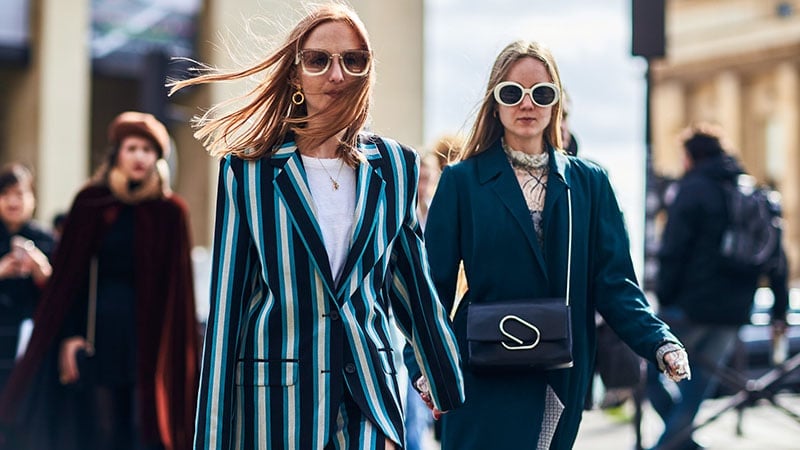 You spend five days a week at work, so why settle for uninspired workwear? After all, style shouldn't just be reserved for Saturday and Sunday. In a world where the term "office-appropriate" means so much more than it used to, now's the time to infuse your work wardrobe with a new flare. From patterned suits to chic jumpsuits, dressing smart and fashionable has never been easier. So, if you're in need of new inspiration for your nine-to-five closet, you've come to the right place. These ten casual work outfit ideas are perfect for the office and may even help you stand out for that big promotion.
RELATED: How to Dress Business Casual for Women
1. Patterned Suit
While a black tailored suit is certainly office-appropriate, it can seem a little sartorially uninspired at times. To combat this issue, try choosing a patterned suit instead. Whether it features a tartan print, stripes or even florals, a patterned suit can be a seriously fun way to spice up your office wardrobe. Although the look maybe a little casual for important client meetings, it is perfect for regular weekdays spent at work. You can even try partnering your patterned suit with a high neck T-shirt and boots to add a cool and relaxed vibe. Also, remember when shopping that slim and structured suits appear sharp and polished while loose and unstructured styles look more laid-back.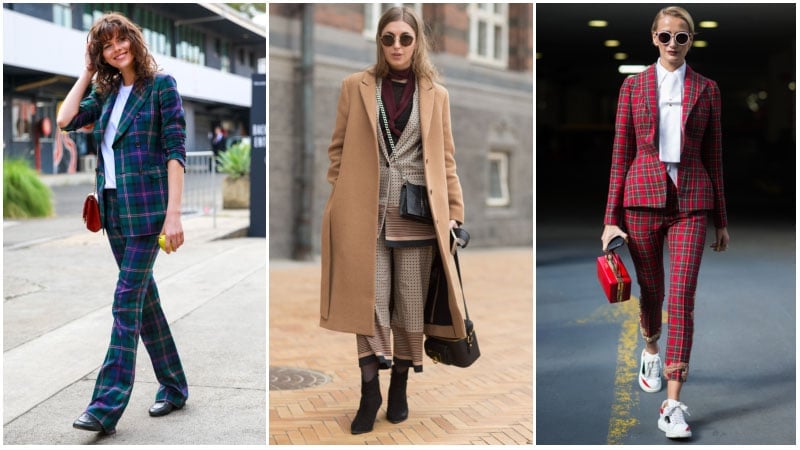 SHOP THE LOOK
2. Day to Night Dress
Want a look that'll seamlessly take you from the office to after-work drinks? Nothing beats a "day to night" dress. Structured and sophisticated enough to fit right in at work but also stylish and sexy enough for Friday night cocktails, these multipurpose designs can do it all. To find the right one for you, look for something that's fashionable and fun with a serious side. A style in a traditional office-appropriate option, such as a shirt dress, which has been mixed with modern details, like an asymmetrical hem or corset, is an excellent choice. Pair it with accessories that can also transition from day to night or take a change of shoes and a bag with you in the morning.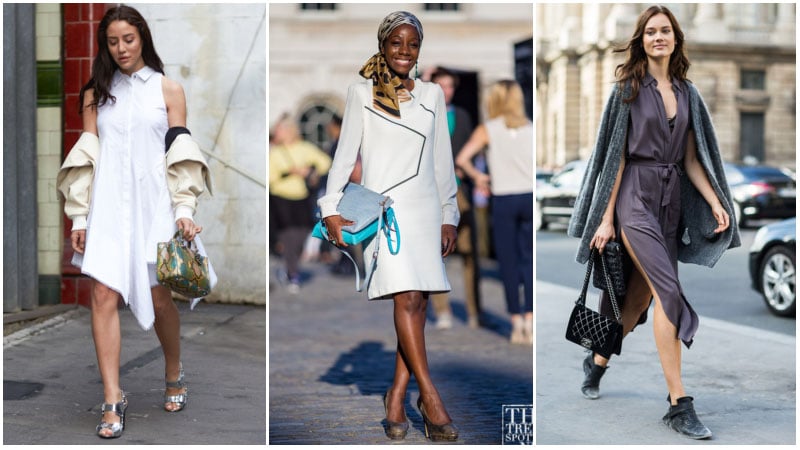 SHOP THE LOOK
3. Dressed-Up Denim
Do you think that denim has no place in an office? Think again. Today, this casual staple can work perfectly in a business setting, as long as you dress it up. To do so, start by choosing an appropriate style. While your boyfriend jeans are best for weekend looks, skinny and straight-leg styles, as well as long denim skirts, can work well during the week. Also, ensure that you choose a pair without any holes or rips in a dark wash. Anything too light or distressed will come across as sloppy in an office setting. Partner your denim with sophisticated pieces, such as a white blouse, black blazer, and black heels. The combination will provide a polished appearance that's ideal for casual Friday and beyond.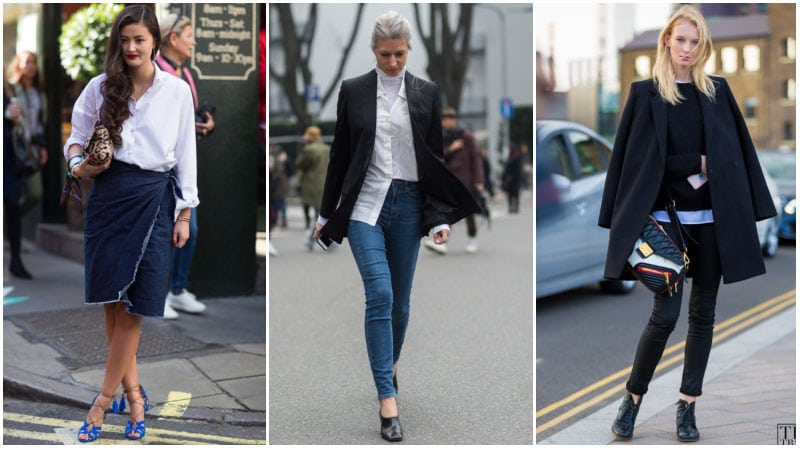 SHOP THE LOOK
4. Turtleneck and Midi Skirt
Dressing for the office doesn't always require a collared shirt and tailored pants. There are plenty of other pieces that can project the same smart aesthetic while mixing things up. A turtleneck sweater and midi skirt is one such example. Together, the pair creates a sophisticated and polished. Wear the combination any day of the week for a laid-back and chic outfit. Just remember to style it in the right way. A tucked-in sweater will help achieve a neat look while adding heels will boost it to an elevated level. Also, stick to neutral hues for a sleek ensemble or add one pop of color or pattern for a statement style.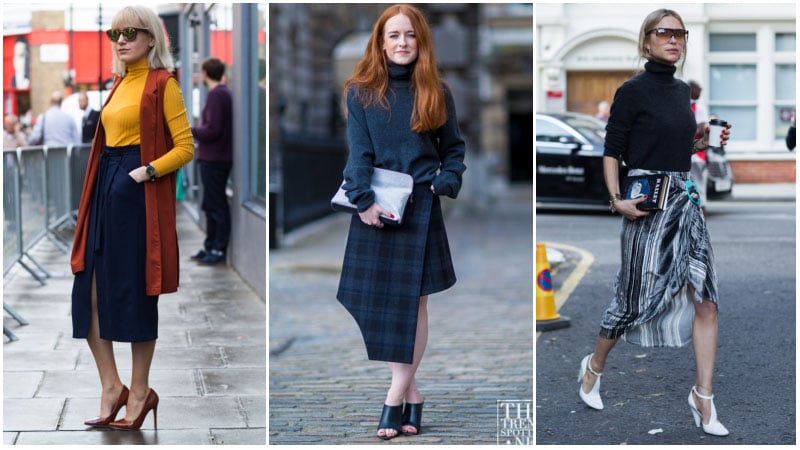 SHOP THE LOOK
5. White Shirt, Black Pants: Reworked
A white, button-up shirt and black pants is a classic office outfit. The look is smart, sharp and easy to throw on in the morning but, it's also a little dull. Luckily, as ideas about what constitutes workplace appropriate clothing continues to expand, there's never been a better time to rework this classic combination. To refresh the typical monochromatic partnership, all you need to do is embrace new styles. Instead of always choosing standard black cigarette pants, why not opt for a pair with a kick flare? Likewise, you can also get creative with your white shirt. Anything from statement sleeves and subtle applique to an extra-long length and tie-front waist can work.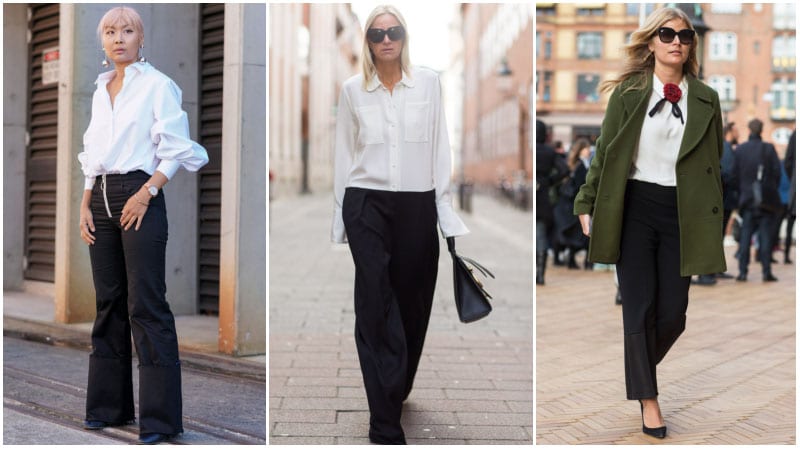 SHOP THE LOOK
6. Jumpsuit
Jumpsuits have long been an important part of weekend and evening closets, but they can also make an excellent addition to your workwear wardrobe. While a tailored long sleeve jumpsuit can work perfectly on its own in the office, other styles can also suit when partnered with the right items. By layering a collared shirt or turtleneck sweater underneath your jumpsuit, you can transform it from relaxed and revealing to chic and smart. You can also try layering a blazer over the top to add more structure to your look. Finally, don't forget to keep your footwear sharp by choosing a pair of heels or booties to complete your look with polish.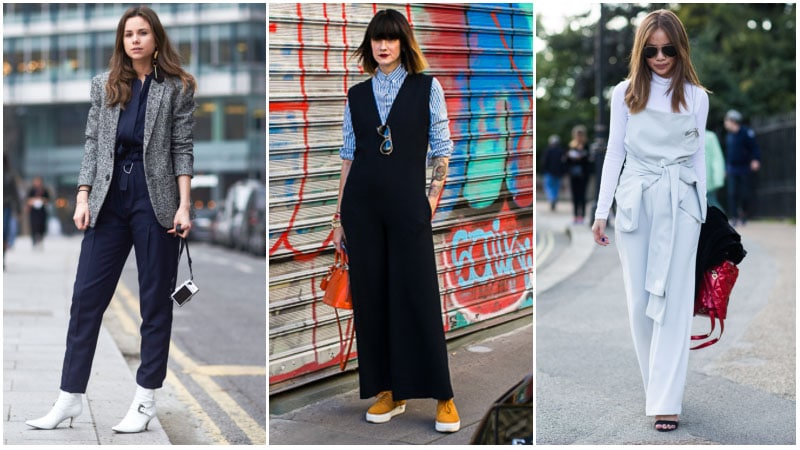 SHOP THE LOOK
7. Cropped Pants and Tucked-In Top
To nail the perfect casual office look, invest in chic and comfortable items. Such pieces are ideal for projecting the appearance of laid-back sophistication. An excellent example of such a garment is a pair of cropped trousers. Whether slim-leg or wide, cropped pants in a high-quality fabric are perfect for achieving a casually elegant office outfit. To complete the outfit, just pair your cropped pants with a tucked-in, smart casual top. Anything from a silk T-shirt to a lightweight knitted jumper layered over a camisole can work perfectly for this. Then, complete the look with stylishly simple shoes like a pair of block-heeled sandals.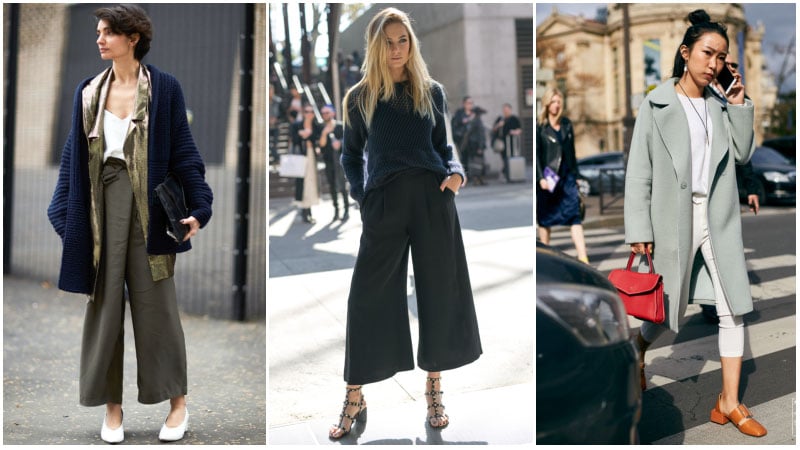 SHOP THE LOOK
8. Layered Dress
Not only does layering add style to an outfit, but it can also turn a dress that's inappropriate for the office into an impressive business look. So, whether you want to rock a pinafore or have a favorite weekend dress that you'd like to wear every day, layering can be an excellent idea for work. All you need to do is partner your dress with other office-approved pieces, such as a button-up shirt or high-neck sweater. If your dress is also on the shorter side of things and falls at the knee or just above, you may also want to consider covering your legs a little with a pair of boots or stockings.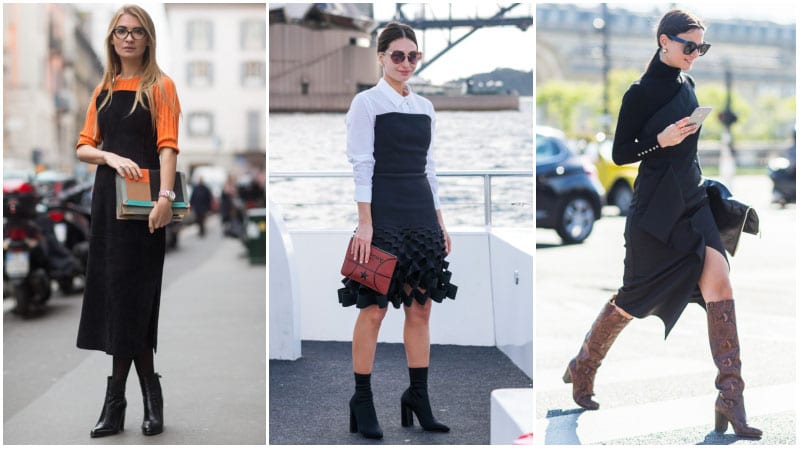 SHOP THE LOOK
9. Mismatched Blazer and Pants
For a cool and casual take on office style, consider mixing up your usual garment combinations for a refreshed look. For instance, if you always pair your blazer with a matching pair of pants, consider opting for a mismatched partnership instead. By simply pairing a blazer with trousers in a contrasting color, you can create a modern and chic outfit that's also perfect for nine to five. If you or your office prefer a traditional appearance, stick to a monochromatic color palette when trying this look. If you're feeling a little more experimental, you can branch out into new combos, such as a nude blazer with navy pants.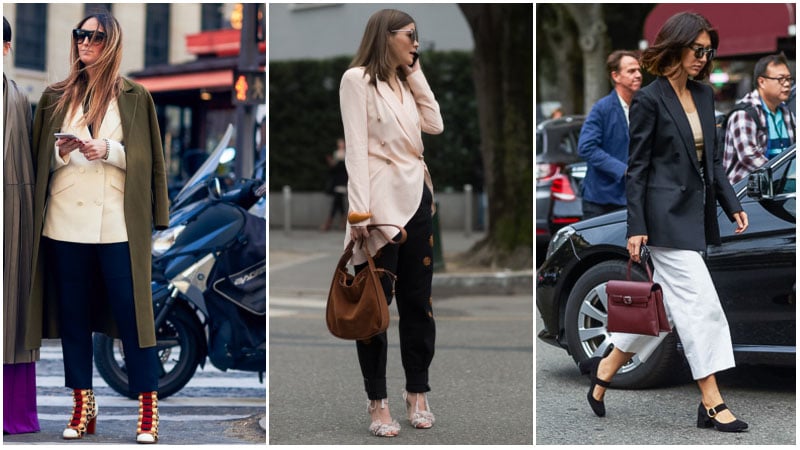 SHOP THE LOOK
10. Longline Vest and Long Sleeve Top
If you're sick of wearing a blazer to work every day, why not consider a longline vest instead? The contemporary style is the perfect alternative to the traditional jacket and it makes an excellent option for the spring and autumn months. When wearing a longline vest to work, just remember to choose a long sleeve top to wear underneath. Not only will a long sleeve top help to balance the appearance of a longline vest, but it will also ensure that your outfit is business-appropriate. While a standard button-up will work well, don't be afraid to experiment with different styles and unique details to set your outfit apart.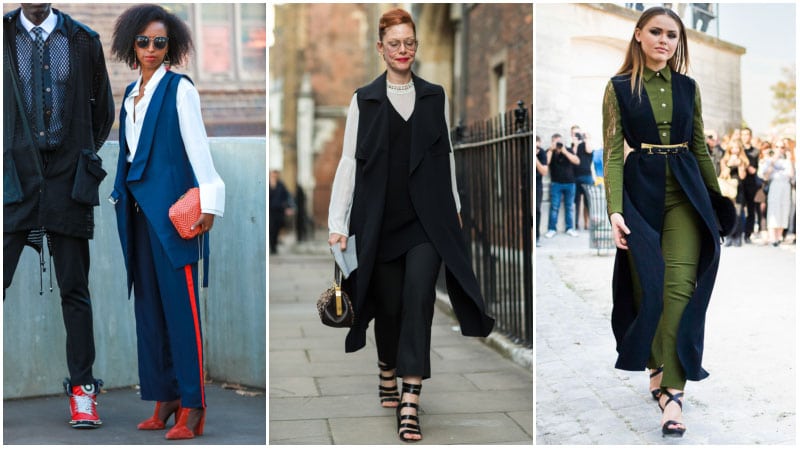 SHOP THE LOOK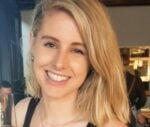 Taylah Brewer holds a bachelor's degree in fashion and business and is a skilled writer with several years of experience in the world of online content creation and copywriting. She is passionate about fashion, beauty, and all things lifestyle-related and has been writing for The Trend Spotter since 2016. She currently works as the Head of Digital & Ecommerce at White & Co.
SUBSCRIBE TO OUR NEWSLETTER
Subscribe to our mailing list and get interesting stuff and updates to your email inbox.