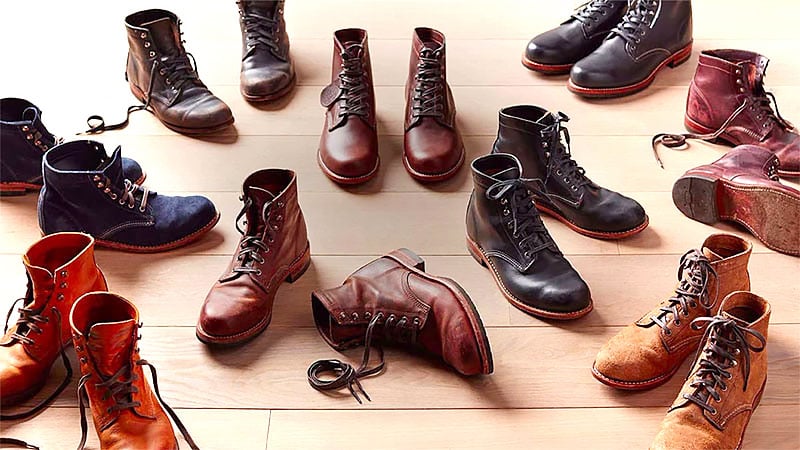 When you're working hard in harsh conditions, you need footwear that will stand the test of time. From the factory floor to the farm, it's essential to wear shoes that provide durability, comfort and solid construction. If you're looking for a collection of reliable and high-quality boots, here are the best work boot brands that will make your day a little bit easier.
RELATED: How to Wear Men's Boots
RELATED: 40 Best Boots for Men
1. Carhartt
If you're in search of reliable workwear, look no further than Carhartt. Founded in 1889 in Dearborn, Michigan, the brand prides itself on its rugged construction and innovative design. These boots are made for labor, featuring a durable and robust build that will make daily activities a breeze.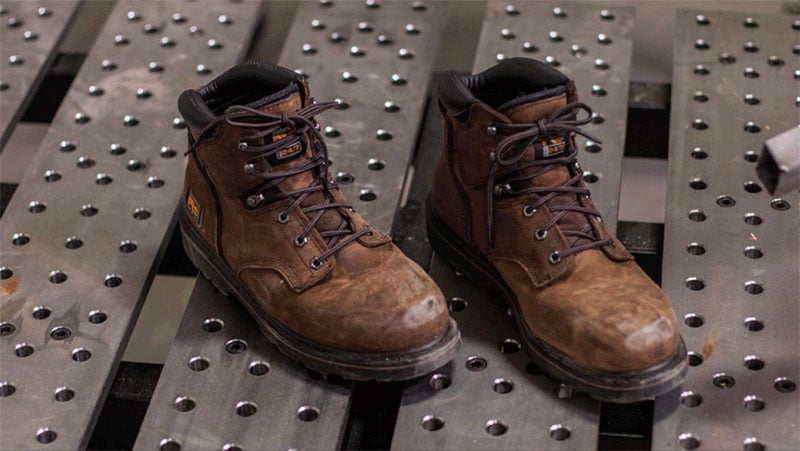 2. Caterpillar
As one of the most widely recognized workwear brands in the world, Caterpillar produces boots that are made to last. With a 95-year history and a strong past during WWI, this brand associates itself with durability and strength. Its footwear features the iconic yellow coloring and offers a waterproof and supportive arch that work as hard as you do.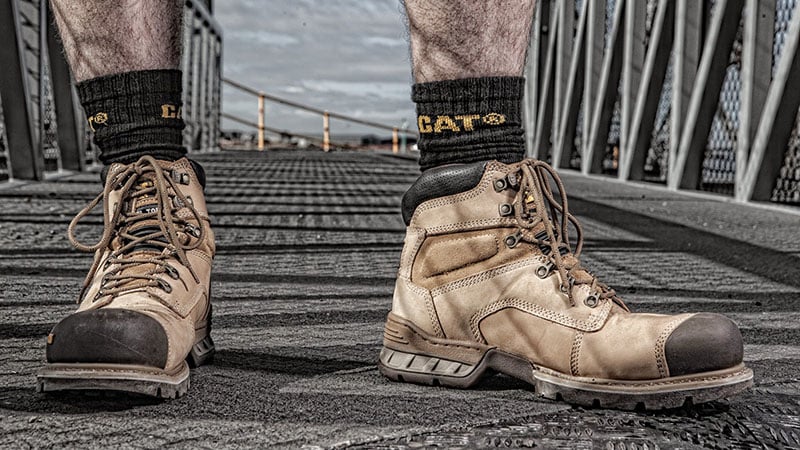 3. Blundstone
As one of the Australian classics, you can't look past Blundstone. Its history spans back to 1870 in Hobart, when John Blundstone began making boots. The footwear is famous for its heavy-duty and robust design, which is ideal for those in labour-intensive conditions. Their 'Classic' Blunnies feature elastic sides and no laces, which makes them easy to slip on and they are comfortable to wear all day. They're also a stylish option to wear of-site and to the pub.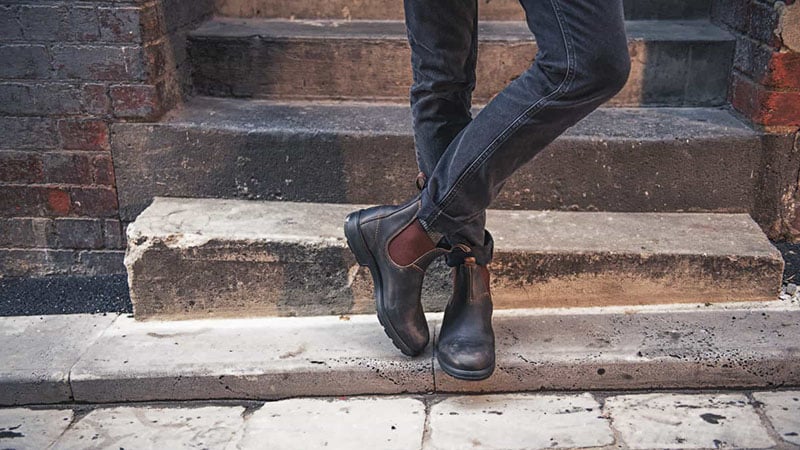 4. Timberland Pro
Work like a boss in this classic pair of Timberlands. Established in 1928 in Boston, Massachusetts, this tan footwear is perfect for those who spend a lot of time outside and in treacherous conditions. These workboots feature premium full-grain Helcor leather, thick tread and a waterproof coating – they're perfect for days on-site or in the snow. Made for hard labour and long-lasting, they're worth every cent.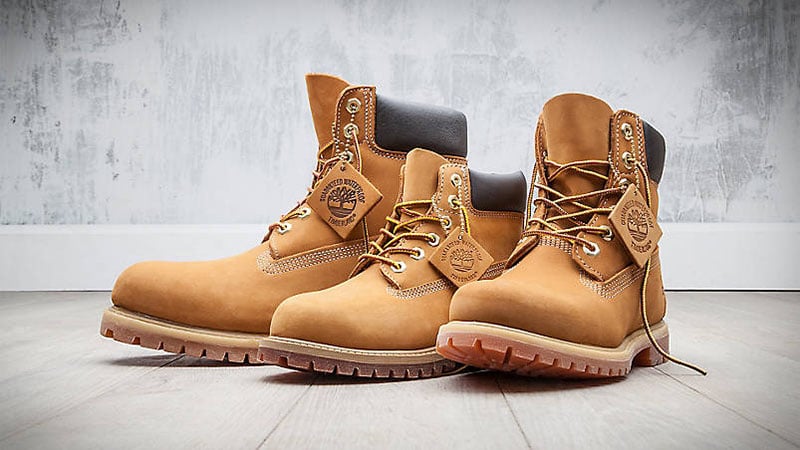 5. Danner
For boots that are made to last, turn your attention to Danner. With an 87-year history, this footwear kept the feet of those living during The Great Depression warm and secure. Providing tough endurance and stability throughout WWII, they've proved themselves as some of the most durable shoes in the industry. Perfect for hiking, long distances and on-site work, they're durable enough to wear all day, every day.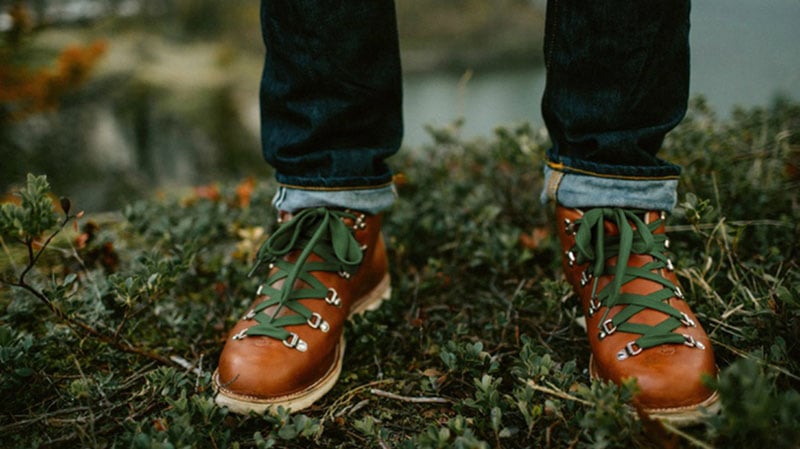 6. Dr Martens
Unleash your inner Punk in Dr Martens. Rich in history, these combat boots began their journey in 1947 by Klaus Märtens, and have become a part of the British punk-scene and workplace ever since. Durable, tough, and comfortable, this footwear is made to last, no matter where you are. The 1460s are the most popular design, featuring its famous yellow stitching and hightop construction.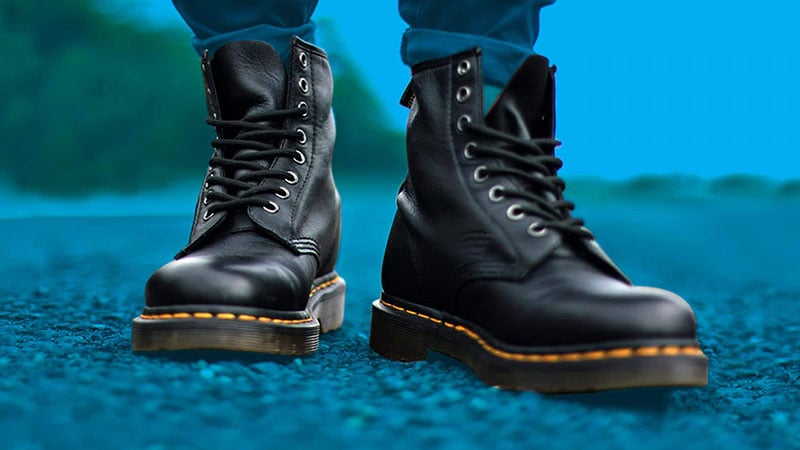 7. Golden Fox
Offering premium foot protection and ideal for tough love, these durable boots by Golden Fox will help get through the day comfortably. Established in 1970, it's solid enough for a day at work but stays stylish so you can wear them out afterward. Featuring a steel-toe cap and a full-grain leather upper, they provide longevity and style to last you for years.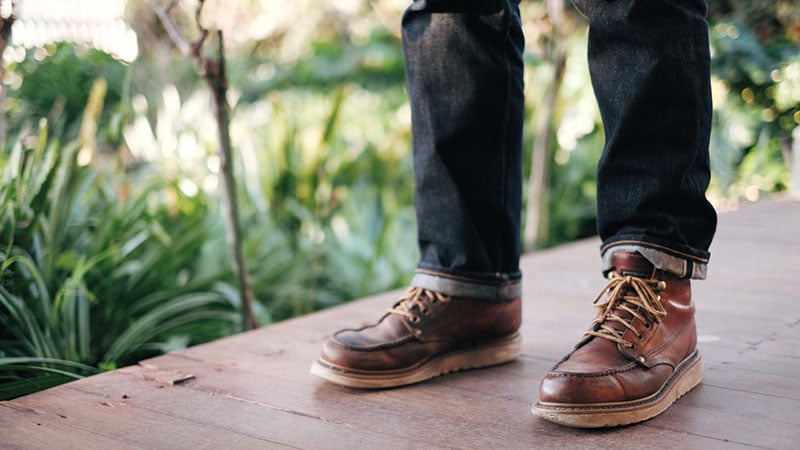 8. Harley Davidson
Whether you're riding a bike or you're heading to the construction site, if you're after durable and reliable boots, be sure to check out Harley Davidson. Featuring a 116-year history, they're famous for their motorbikes. As one of the only motorcycle brands to outlast The Great Depression, they're renowned for their high-quality and heavyweight goods; their footwear is no different. Featuring full-grain leather uppers and solid rubber soles, you can work yourself to the bone and look ultra-cool while doing it.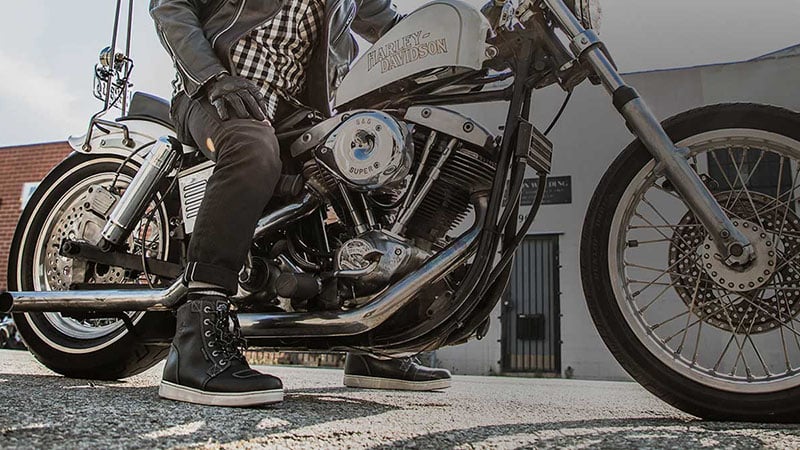 9. Maelstrom
If you're after boots that will withstand military operations and the harshest conditions, Maelstrom is for you. This practical footwear is made for those in law enforcement, the armed forces, and other tactical professionals. Offering a high-quality design and uniform capability, they're ready to withstand some of the harshest circumstances.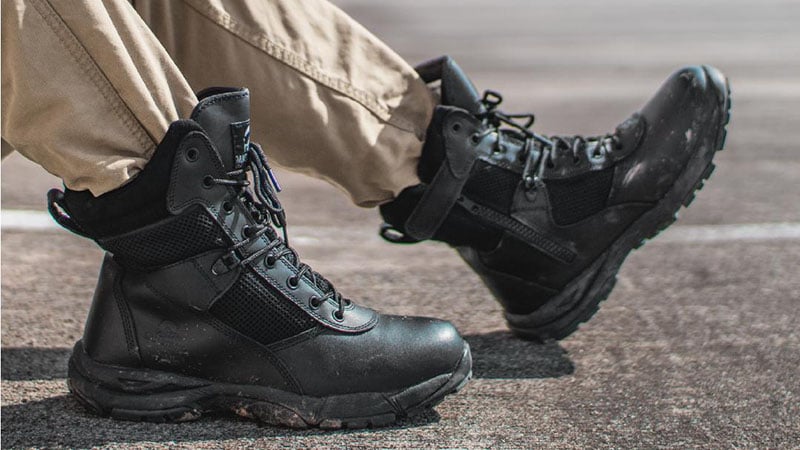 10. Wolverine
Wolverine was founded in 1883 by G.A Krause, and are famous for their 1000 Mile Boot. First introduced in the 1910s, the footwear was designed for comfort, work and toughness. Now, they're handcrafted in the same way as they were in the beginning and are perfect for harsh conditions. With a waterproof Gore-Tex liner and treated leather, these shoes will last you for 1000 miles and are timeless in style.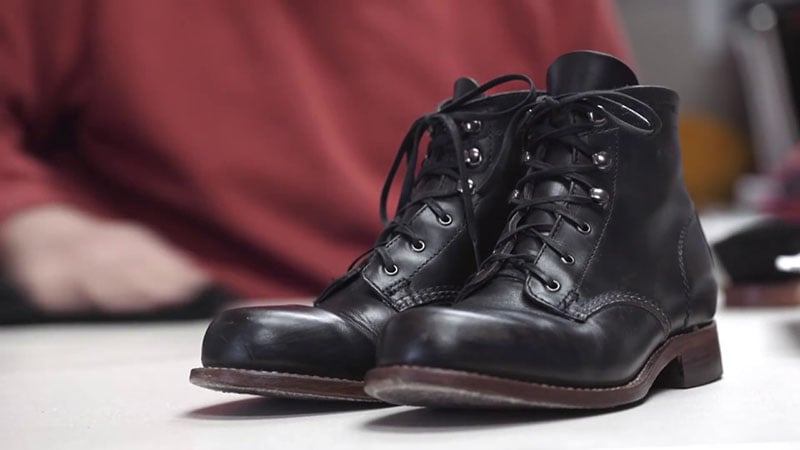 11. Ever Boots
Sleek and refined, Ever Boots offer a reliable and secure pair of shoes for work. With the philosophy of footwear that is accountable for its quality, durability, and affordability, they're some of the best in the game. They feature a long-lasting full-grain leather upper, stylish design, and sturdy sole – perfect for the worksite and night out with your mates.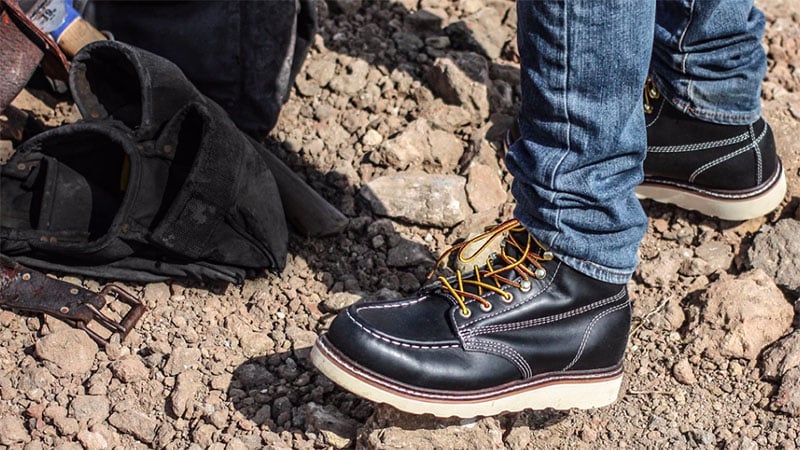 12. Ariat
Who would have thought boots this stylish could provide so much endurance? Ariat has produced Western-style footwear since the '90s and is perfect for equestrian riders and those who regularly work outside. Athletes around the globe sport them too the brand offers strong and durable footwear for everyone. Go from your workplace to a fancy dinner with ease, thanks to the timeless cowboy design.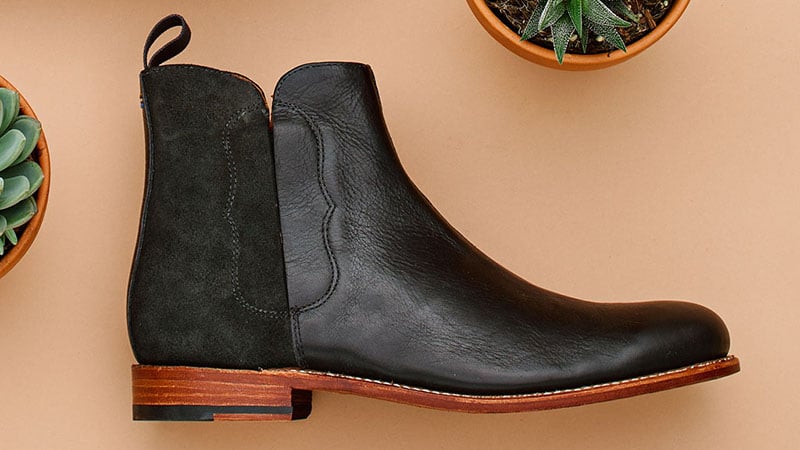 13. Hi-Tec
Hi-Tec shoes are made for the most treacherous conditions. From hiking up a mountain to working on the farm, they have provided comfort everywhere since 1974. They feature wind-resistant, weatherproof and moisture-wicking materials that are sure to withstand even the harshest environments. As the world's first lightweight hiking boots, these won't disappoint.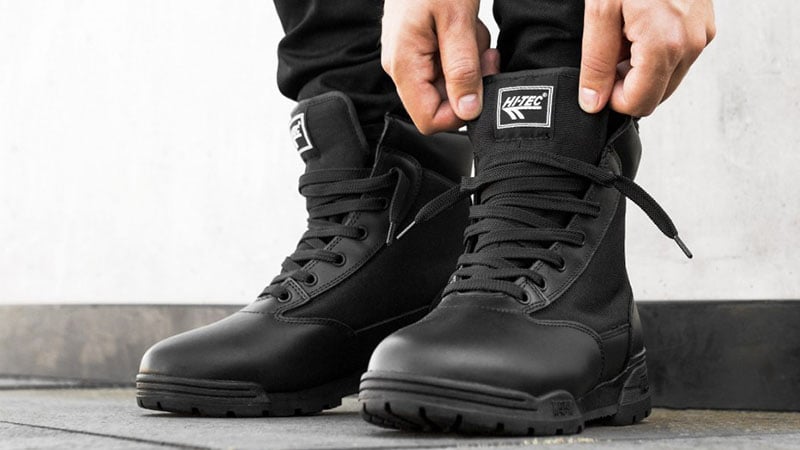 14. Irish Setter
Irish Setter boots are built for hard work. Offering pure comfort and reliability, these are fantastic on the farm or the factory floor. Going all the way back to the '50s, they feature a steel-toe cap, tough tread, and work well in any weather conditions. Whether you're hunting, fishing or you're on a construction site, you can't go wrong with these shoes.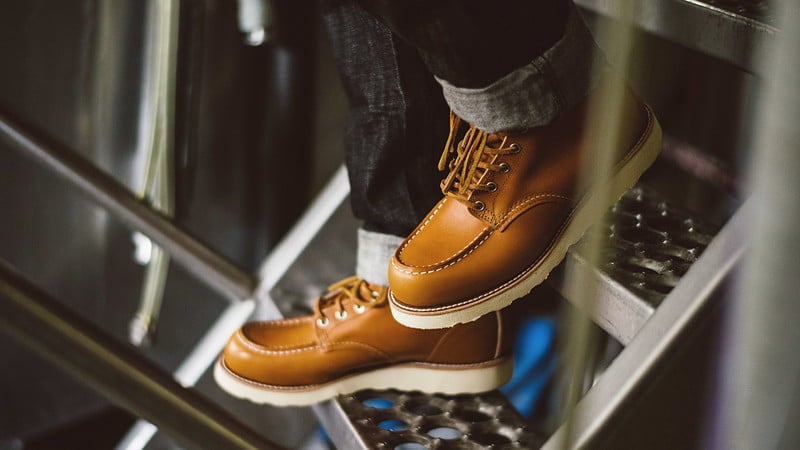 15. Justin Original
With a history spanning since 1879 in Indiana, these work boots are ready to perform in any condition. Built from the bottom upwards, they offer a strong and durable sole and comfortable upper. Designed for the cowboys of the 19th century, this footwear provides a supported arch and will withstand the harshest environments. From the warehouse to a mountain top, you'll want to wear them all day.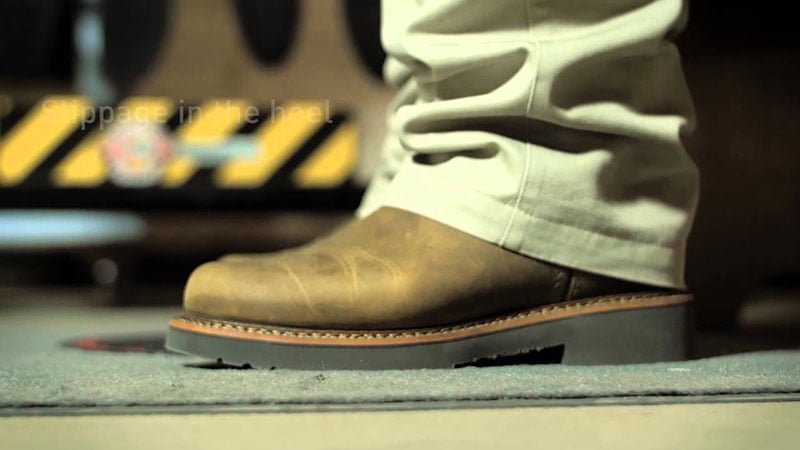 16. Under Armour
Perfect for the military, fishing and everything in between, Under Armour boots can provide the ultimate comfort and durability. Established in 1996 this endurance-ready footwear supports your ankles and keeps you ready for anything. They're ideal for tactical performances and tough work, complete with a waterproof design.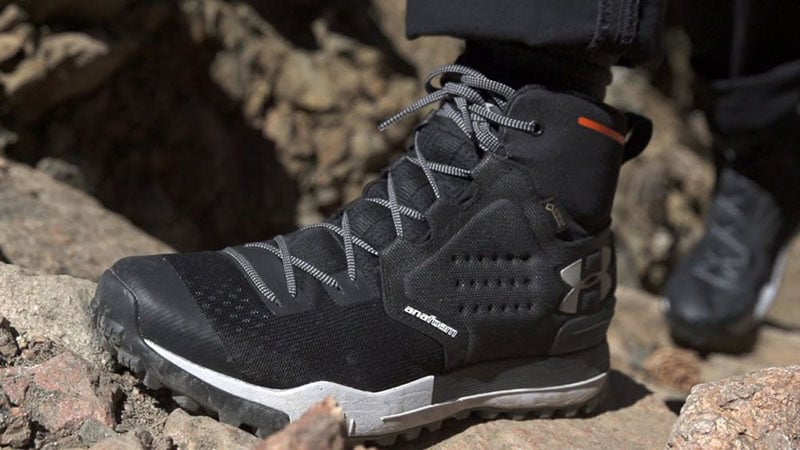 17. Thorogood
Combining tough endurance and craftmanship, Thorogood has delivered high-quality boots since 1892. Boasting a Goodyear welt construction and leather upper, they were designed for the telephone linemen in the 19th century. To this day, they're made using the same method – handmade using time-honoured materials and skills. If you're looking for footwear with integrity and durability, look no further than this.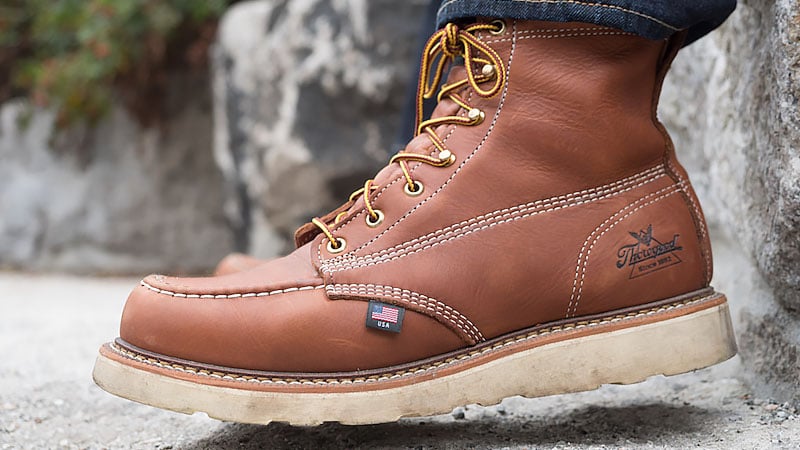 18. Chippewa
Starting out as a small factory in Wisconsin in 1901, Chippewa provides rugged and durable footwear for everyday work. Using high-quality materials and reliable design, this is a pair of authentic boots that will withstand the harshest of conditions. From the forests to the factory floor, you'll experience serious comfort and a trusty pair of shoes to last even with the toughest tasks.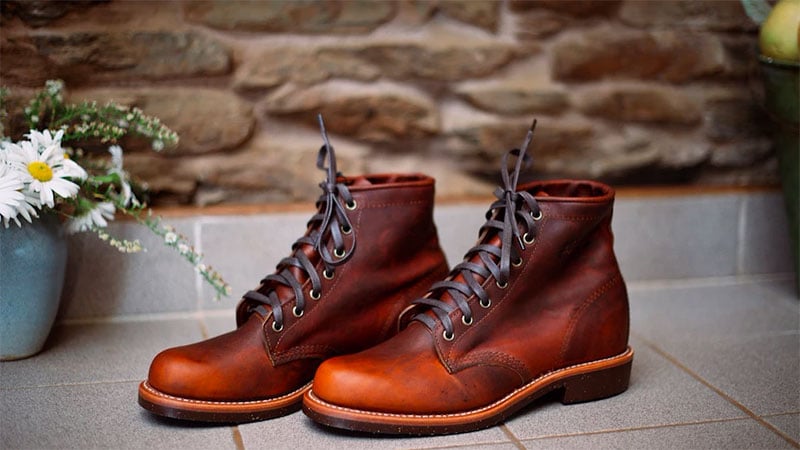 19. Keen Utility
Power through every incline and face the day with ease in a pair of Keen Utility boots. Established in 2003, its footwear has dominated the outdoor world, providing tough-love for those in treacherous conditions. Waterproof and ready for action, there's nothing you can't do in these hard-working shoes.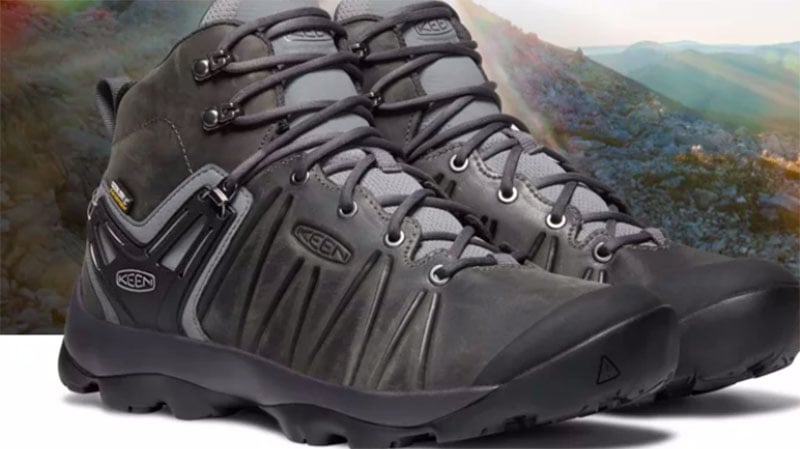 20. Dexter
For pure comfort and durability, look no further than Dexter. With solid construction and stylish design, they have provided hard workers with tough boots since 1957. Perfect for rough weather conditions, or just a day in the warehouse, you can't go wrong with these trusty shoes.

FAQs
What is the best brand of work boot?
The best brands of work boot combine a tough and robust design with comfort and style. While there are many good work boot brands on the market, some of the most enduringly popular are Caterpillar and Carharrt. Wolverine and Danner are also known for their quality boots that have stood the test of time. 
What is a good work boot?
The number one factor in determining whether work boots are good or not is their ability to meet safety requirements on-site. If your work boots don't protect your feet, they are useless. The next thing to consider is durability – you need work boots that will last. Comfort is also very important, as you will be spending hours each day in your boots. Finally, choose a pair of work boots that look good!
How long should a pair of work boots last?
How long your work boots last depends on how often you wear them, the type of work you do, and how much walking and standing is involved day-to-day. On average, a pair of work boots start to show signs of damage after about one year. You can extend the life of your work boots by alternating two pairs, storing and cleaning them properly, and replacing the insoles.
SUBSCRIBE TO OUR NEWSLETTER
Subscribe to our mailing list and get interesting stuff and updates to your email inbox.