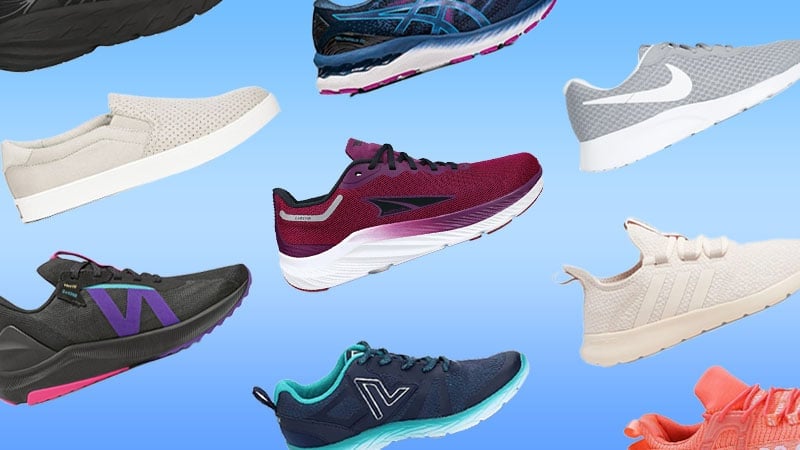 I have found that walking is one of the best ways to achieve my fitness goals. Not only is it a low-impact form of exercise, but it's also a great way to enjoy the outdoors and explore my city. Plus, research has shown that walking for just thirty minutes daily can have significant health benefits, like reducing the risk of certain diseases and improving heart health. But as much as I love walking, I also know the importance of having comfortable and stylish shoes that will keep my feet feeling their best. That's why I've taken the time to find the best walking shoes for women to make your buying decision easier.
Best Walking Shoes for Women
Our top picks for the best walking shoes for women:
Most cushioned walking shoes: Hoka One Bondi 8 Sneaker $160
If you want something with great value: UMYOGO Sneakers $49
If you're looking for something without laces: Brooks Addiction Walker V-STRAP 2 $189
If you want something versatile: Tropical Feel Lava $189
Now we've highlighted a few of our recommendations, let's check out the complete list.
1. Hoka One Bondi 8 Sneaker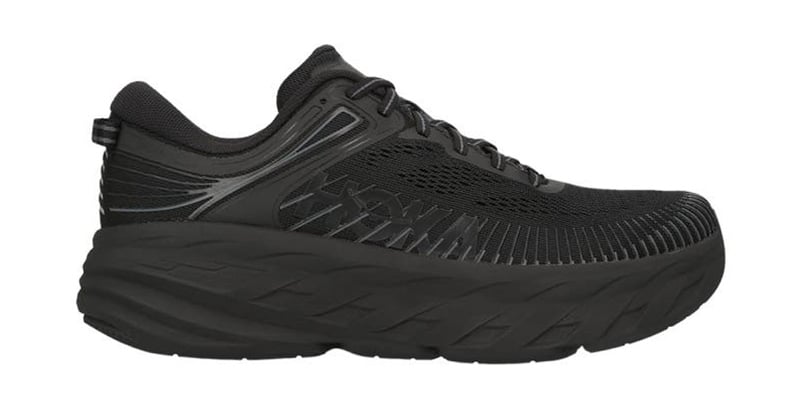 $169 ON FREEPEOPLE $160 ON AMAZON
What We Like
Highly protective recovery shoe
Smooth ride perfect for long walks
Sporty and modern
What We Don't Like
Not ideal for those with narrow feet
Max stack can be bulky for some
When it comes to my footwear, cushioning is my top priority. I need something that will provide my feet with the utmost support and comfort, especially during long walks or runs. That's why I'm absolutely in love with the Hoka Bondi 8 sneaker. These walking shoes for women are made with some of the finest materials, including lightweight foam and an extended heel, ensuring that my foot is cradled and balanced from every angle. Not only does it feel great, but it's also super stylish and a must-have in my sneaker collection.
What Customers Are Saying
"I walk 3 or 4 miles a day and these are the best fitting comfortable shoes I have ever had. My doctor actually told me these were the best brand to buy and he was so right! I got them and wore them walking that day and I was so happy and they felt like walking on air."
Sizes: 5 to 12
Color: 7 options
Material: Mesh and recycled content
Lacing: Laces
2. Tropical Feel Lava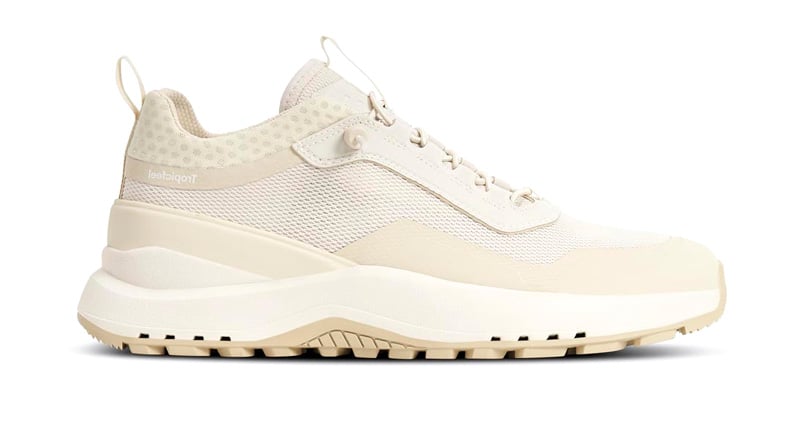 What We Like
Lightweight
Ultimate Traction
Quickdry
AirTechTM mesh
Superior Comfort
Breathable
What We Don't Like
Feet can feel cold due to breathable material.
As an avid health enthusiast, I know the importance of having the perfect pair of walking shoes to keep my feet supported and feeling their best. Tropic Feel Larva sneakers feature AirTechTM mesh and perforated high-density foam, keeping my feet cool and comfortable. But what really impresses me is that Tropic Feel is committed to sustainability, and the shoes are made with 20% recycled EVA.
What Customers Are Saying
"I use these trainers as my general walking and gym shoe and have been overall really happy with its performance. It is super lightweight and comfortable, plus breathable when wearing them in hot climates."
Sizes: 5 to 12 (including wide fit options)
Color: Multiple colors
Material: Mesh and textile
Lacing: Laces
3. Adidas Cloudfoam Pure 2.0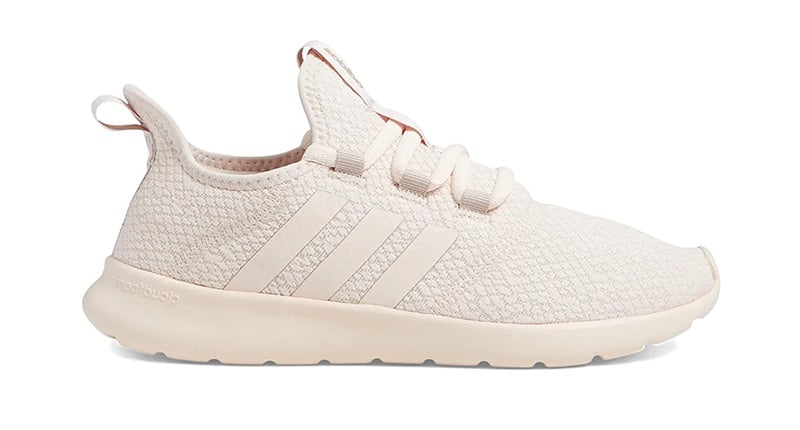 $69 ON DICKSSPORTINGGOODS $53 ON AMAZON
What We Like
Good for long hours of walking
The aesthetic is sporty and modern
What We Don't Like
Maybe to lightweight
Can be difficult to get on
I couldn't resist trying out the Adidas Cloudfoam 2.0 Pure Running Shoes. With promises of cushioning that feels like walking on air, and a breathable knit upper that hugs your feet, I was itching to put them on. And after seeing nearly 60,000 five-star ratings and almost 7,000 glowing reviews, my curiosity was definitely piqued. As soon as I slipped my feet into the shoes, I knew exactly how they got their name. The soft yet supportive cushioning immediately enveloped my feet, creating a cloud-like sensation when walking.
What Customers Are Saying
"I got these kicks because I needed a new pair of walking shoes for a trip my family was going on. I literally used them the next day after I purchased them, and my feet didn't even need to break them in. I was comfortable walking around at the amusement park we went to the whole day! 10/10 would get again."
Sizes: 5-11
Color: 30 options
Material: Textile, synthetic, and rubber
Lacing: Laces
4. Nike Tanjun Walking Shoe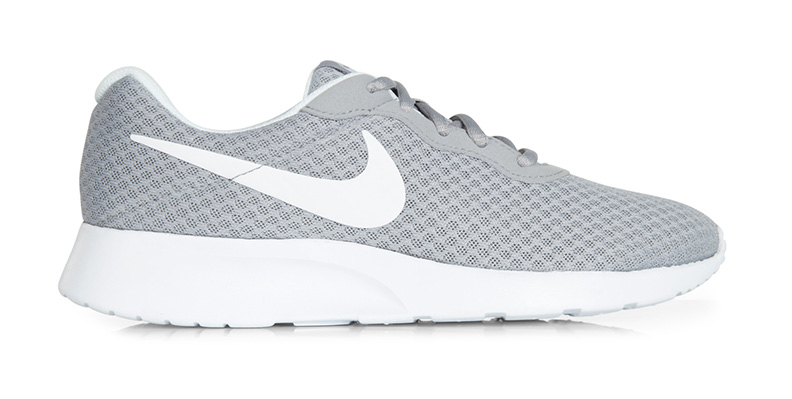 What We Like
The upper materials are designed to stretch and form your foot
Foam midsole and outsole offer lightweight cushioning.
Low-cut, padded collar looks sleek and feels great.
What We Don't Like
Elevating my footwear game has been a game-changer since I started wearing Nike Tanjun runners. The lightweight construction and breathable material keep my feet cool and comfortable all day long, even on the warmest days. Plus, the lace front gives me a sense of security, allowing me to walk confidently on any surface. With a range of colors to choose from, these shoes are versatile and can be worn with just about anything in my wardrobe.
What Customers Are Saying
"I've worn many Nikes in my life and these are by far the most comfortable. As soon as I put them on I immediately noticed the cushioned tongue and cushioned heel. The heel is thicker than sneakers usually are and is almost like a pillow for your Achilles tendon. I have high arches and the support isn't the greatest, but I was able to walk all day in these without pain."
Sizes: 5 to 12
Color: 5 Colors
Material: Synthetic
Lacing: Laces
5. Brooks Addiction Walker V-STRAP 2 Walking Shoe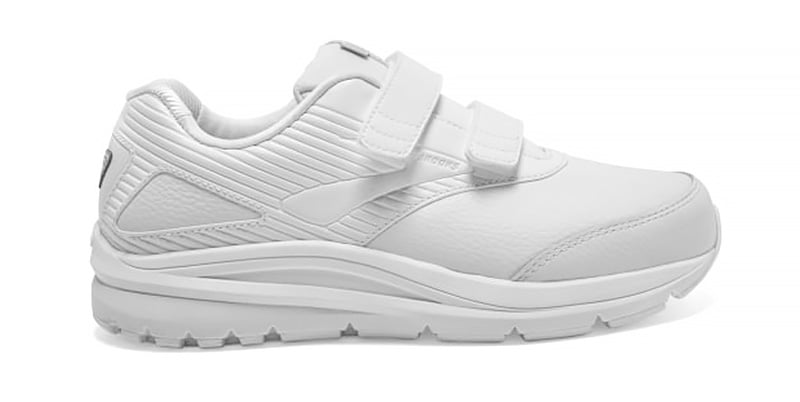 What We Like
Handmade and great quality
Adapts to your stride
Full-grain upper leather

Leather sole

Slip resistant
What We Don't Like
I absolutely love the Brooks Addiction Walker V-Strap 2 walking shoes. They are incredibly comfortable, thanks to their cushioned collar, heel, and tongue, and they also have BioMoGo DNA midsoles that feel like you're walking on clouds. Plus, the Velcro fastening makes it incredibly easy to slide them on and off. When I am running errands, these shoes have quickly become my go-to walking shoes.
What Customers Are Saying
"I ordered the Addiction Walker V-Strap 2 to use after rotator cuff surgery. I knew using a velcro strap shoe would be useful as I gained arm and shoulder mobility and this shoe provided substantial support while I walk and become confidently mobile again."
Sizes: 5-12
Color: Black or White
Material: LWG Gold-certified Italian leather
Lacing: Straps
6. Asics Nimbus 23 Wakl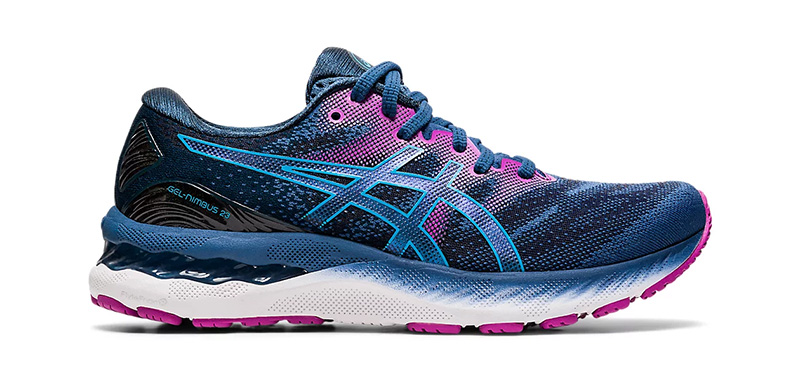 What We Like
Stability and balance
Good breathability
Shock absorption and softness
Good support
What We Don't Like
Fit can be tight
Sole can wear quickly
As someone who takes my foot health seriously, I can recommend Asics Nimbus 23 sneakers as one of the best walking shoes for women. The Flytefoam and Rearfoot GEL technology is designed to assist with long-distance running, so you know your foot will stay supported. With the added benefits of gender-specific Trusstic and its OrthoLite X-55 sock liner, you will have a cushioned neutral shoe that you can wear for short or long distances.
What Customers Are Saying
"I walk a lot, mostly with my dog, on all sorts of surfaces and different kinds of weather. And these are the only shoes I wear. They seem to hold up well and stay comfortable!"
Sizes: 5 to 13
Color: 14 color options
Material: Recycled materials
Lacing: Laces
7. UMYOGO Sneakers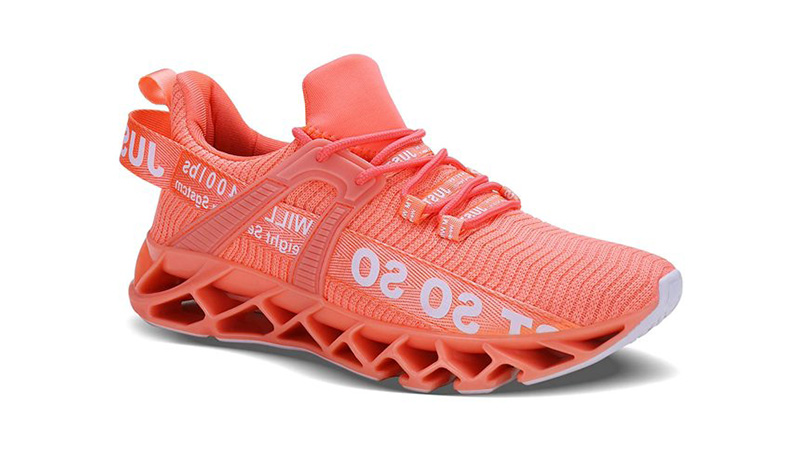 $48.99 ON WALMART $48.99 ON AMAZON
What We Like
True to size
Breathable mesh upper
Comfortable and lightweight
Good for walking or running
What We Don't Like
Uncomfortable after they wear out
Difficult to get on
I know how important it is to have reliable footwear, and UMYOGO sneakers tick all the boxes. These sneakers offer great support for walking, and I particularly love their knitted upper, which maximizes breathability and ensures that my feet stay cool. Plus, their stylish design is versatile enough to wear with any outfit. Best of all, thanks to their rubber sole, I don't have to worry about causing undue strain on my joints.
What Customers Are Saying
"If you are looking for a sturdy and good support sneaker, this is it! I am a big heavy woman I currently weigh 270 pounds, and this sneaker is a great support for walking and going out shopping it does not hurt my back or my feed and I can walk confidently that I am not going to trip or my feet are going to get tired."
Sizes: 5.5 to 10.5
Color: 17 color options
Material: Knit upper material
Lacing: Laces
8. Vionic Brisk Miles Walking Shoes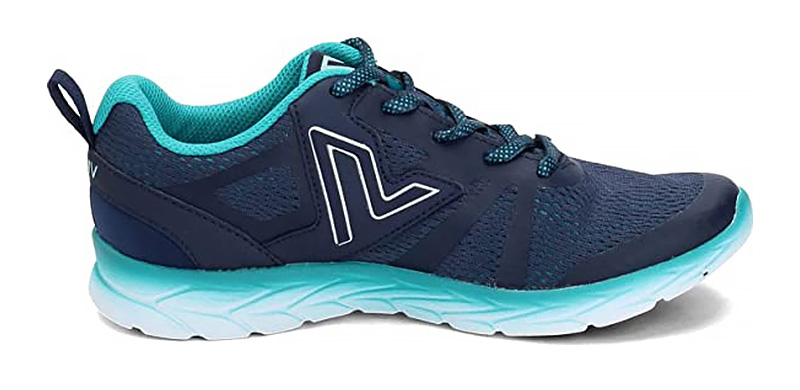 What We Like
Great support with podiatrist-designed footbed
Enhanced stability
Sleek and versatile design
Great range of stylish colors
Affordable
What We Don't Like
I have dealt with foot and ankle pain in the past and know how important it is to find the best walking shoes. After I tried the Vionic Brisk Miles sneakers, I noticed the difference in comfort as the EVA footbed and mesh upper work together to provide breathability and stability.
What Customers Are Saying
"I've been dealing with on-again/off-again plantar fasciitis for two years. My $500 inserts no longer help. The heel cup in this shoe feels great, and the support of my very high arches is terrific. I put these on and went out for a one-hour walk with no trouble at all"
Sizes: 5 to 12 (including wide fit options)
Color: 13 color options
Material: Textile
Lacing: Laces
9. Dr. Scholl's Madison Sneaker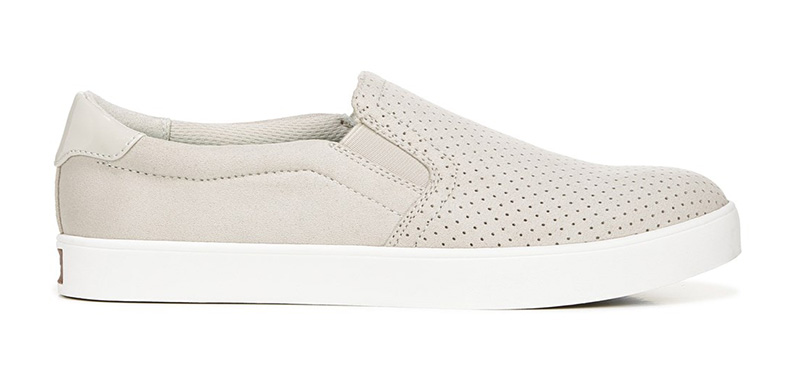 What We Like
Comfortable insole
Designed with twin stretch gore panels
Ultra lightweight
Easy to slip on and off
What We Don't Like
Not always true to size (especially for wide feet)
Slippery sole
At first glance, Dr. Scholl's Madison Sneakers may seem like basic footwear, but they're anything but. The padded collar ensures a precise fit, so my feet stay snug and secure. And the twin gore panels make them flexible enough for any type of movement. But what really impressed me was the chunky sole, which not only adds a bit of height, but also provides shock absorption with each step. I'm all about being comfortable, and these sneakers definitely deliver on that front.
What Customers Are Saying
"These are the exact sort of shoes I was looking for to wear to work (an office) on days when I can have more casual footwear but still want it to look nice. Super comfortable and looks good quality"

Sizes: 6 to 11
Color: 5 color options
Material: Textile
Lacing: None (slip-on)
10. ALTRA Rivia 3 Walking Shoe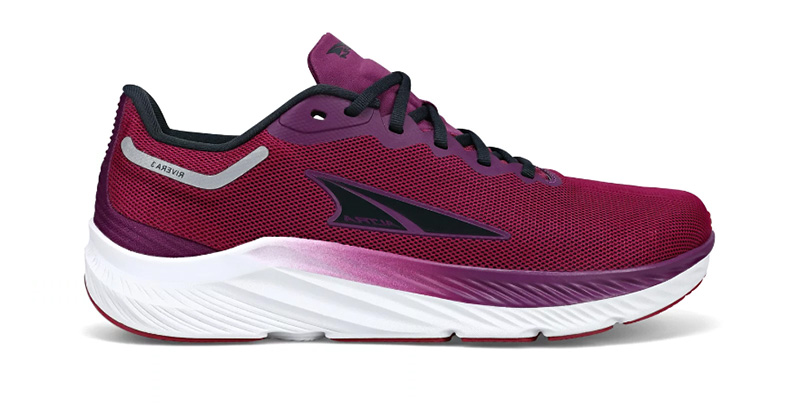 What We Like
Roomy
Comfortable and stable
Great for all-day wear
What We Don't Like
I have always looked for walking shoes to keep up with my active lifestyle, and the Rivera 3 ticked all the boxes. Its Slim FootShape™ Fit and molded heel collar ensure a secure feel that puts an emphasis on performance. Its slightly higher stack height of 28mm and Altra EGO™ midsole foam gives a soft yet responsive ride. The layered mesh and breathable tongue kept my feet at a good temperature.

"I absolutely love these shoes. They are super comfy and my go-to shoes whether I go for a walk with my dogs or a run. I absolutely love the color they are so comfortable!"
Sizes: 5.5 to 12
Color: 5 options
Material: Layered Mesh
Lacing: Laces
Walking Shoes for Women Buying Guide
Support and stability
If you're looking for stability in your walking shoes, it's best to choose ones that are designed to support your walking pattern rather than those meant for running. In addition, your shoes should not be too flexible, as this can reduce stability. To check the flexibility, try folding the shoe in half by pushing on the toe box and heel counter. If it bends easily or twists, it may be too flexible, suggests foot and ankle specialist Elizabeth Daughtry, MD.
Material
When it comes to buying a pair of walking shoes, you should always consider the environment you live in. Consider a pair of shoes with mesh or suede construction – the breathable and lightweight fabric will keep you cool and dry.

Insole
Supporting your feet isn't just about the heel or arch – it's all about the support the shoes offer your ankles too. When considering walking shoes, opt for a soft, well-cushioned, or spongey insole – this will absorb shock with every step.
Midsole
The shoe's midsole is the layer that sits between the inner and outer soles of the shoe and often absorbs the most shock when you walk. When choosing the proper footwear, you can try options made from gel, foam, or air cushioning.

Outsole
The outsole is the bottom layer of the shoe that hits the ground when you exercise – so you will want to find something that is durable, tough, and offers protection against slipping and sliding. A good example is a sole made from rubber, which offers extra stability and security as you walk.
Toe Box
This is the part of the shoe where your toes sit. When considering a new pair of shoes, ensure you have enough room to move your feet a little – this can prevent blisters and stop the uncomfortable squishing of the feet on the side. To check if your toe box is the correct size, stand up and make sure there's a finger-width distance between the longest digit and the end of the shoe.

Heel and Toe Bumpers
Typically made from rubber, the heel and toe bumper is added to prevent wear and tear on your shoes. They also protect your feet from the outdoor elements and keep your footwear looking its best for longer.


Best Walking Shoes for Women FAQs
What are the best walking shoes for women?
Some of the best walking shoe for women include Nike, Adidas, Asics - they're best sellers for a reason!
What are the most comfortable walking shoes for women?
Comfort is the most critical factor to consider when buying walking shoes. Brands like Nike, Under Armour, and Asics offer the best arch support and allow you to stand on your feet all day without dragging you down. If you're after a pair of dressy sneakers, opt for a sleek design by Oliver Cabell or Koio - they offer just as much comfort and twice the style!
What shoes do podiatrists recommend for walking?
Any good podiatrist recommends you wear a shoe that offers stability, arch support, breathability, and fit correctly. While on the lookout for the perfect shoe, make sure the toe box is the right size and that the rubber sole offers enough support as you step. We recommend choosing a brand like Mizuno, M Gemi, or Vionic - they're approved by athletes and podiatrists alike!
What are the best support walking shoes?
The support your foot needs from the toes to the heel are imperative to consider when buying new walking shoes. If you're looking for something to totter around town in, opt for footwear that offers soft cushioning in its midsole and insole, like gel, foam, or air. Athletic brands that feature excellent support include New Balance, Hoka, and Adidas. However, if you prefer something more casual, Birkenstocks mold to the foot's contour and provide superior protection for the arch and ankles.  
SUBSCRIBE TO OUR NEWSLETTER
Subscribe to our mailing list and get interesting stuff and updates to your email inbox.