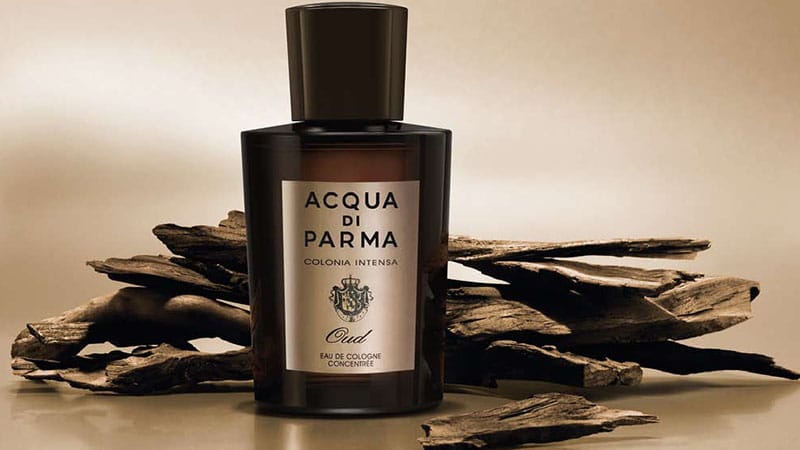 If you've never heard of oud before, you're not alone. Despite long being popular in the Middle East, oud, which is also known as aoud and agarwood, has only recently started catching on in the Western world. Coming from the Southeast Asian Aquilaria tree, oud is created when the wood becomes infected with a particular mould and produces a dark, scented resin. Due to its rarity and the time it takes for the infection process to take place, it is expensive and often called liquid gold. However, its heady, masculine and irresistible scent also makes it perfect for luxurious men's fragrances. Here is our selection of the best oud colognes for the man of luxury.
1. Versace Oud Noir
Oud Noir is an oriental and woody fragrance for men made by the luxury fashion house, Versace. Featuring top notes of bitter orange, neroli and black pepper, middle notes of cardamom and saffron, and base notes of agarwood, patchouli and Leatherwood, the Eau de Parfum is intense and smoky with a spicy and zesty touch. It's especially ideal for use during the evening or as a winter scent.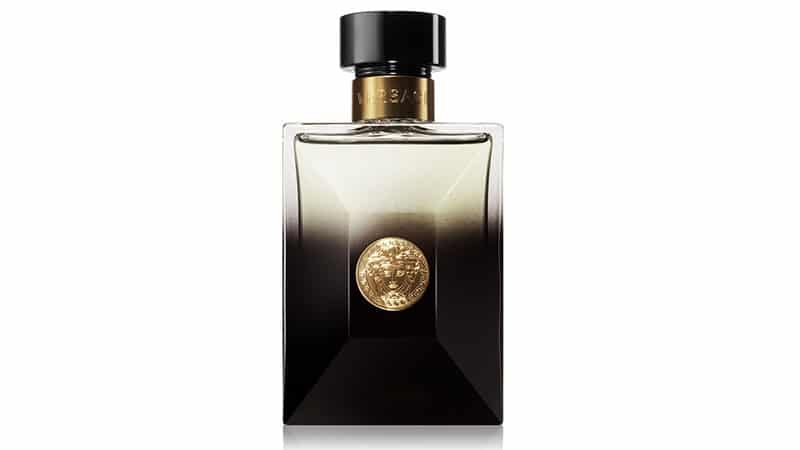 2. Creed Royal Oud
Creed's Royal Oud Eau de Parfum is inspired by elements of the Persian royal palace, including wood, leather, marble and gold. The result is an earthy, exotic and sensual fragrance, which dazzles the senses and makes men feel like kings. Although agarwood rules this scent's base, top notes of lemon and bergamot add a crisp citrus freshness while Lebanese cedar makes for a complementary woody heart.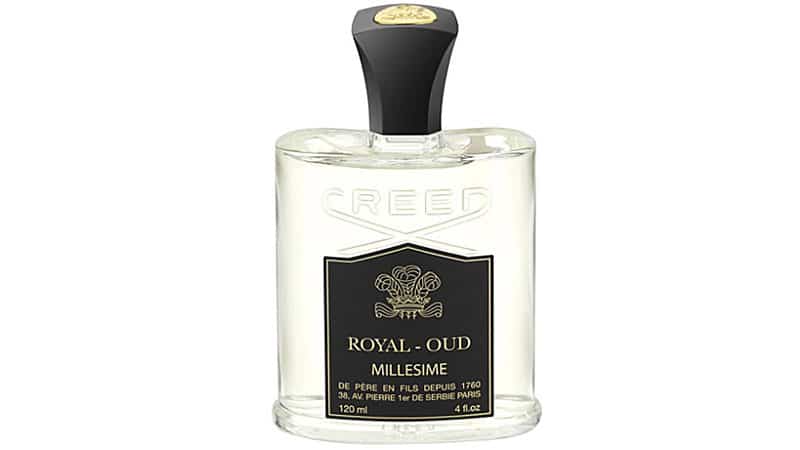 3. Lattafa Bade'e Al Oud Oud for Glory
Smelling like a middle eastern spice market under a warm summer sun, Bade'e Al Oud Oud for Glory by Lattafa Perfumes boasts woody, amber accords. It's a mystical scent with top notes of saffron, nutmeg, and lavender, which are held up by the earthy heart, and base notes of oud, patchouli, and musk. It's bold and daring, with an excellent projection that makes it ideal for evening wear.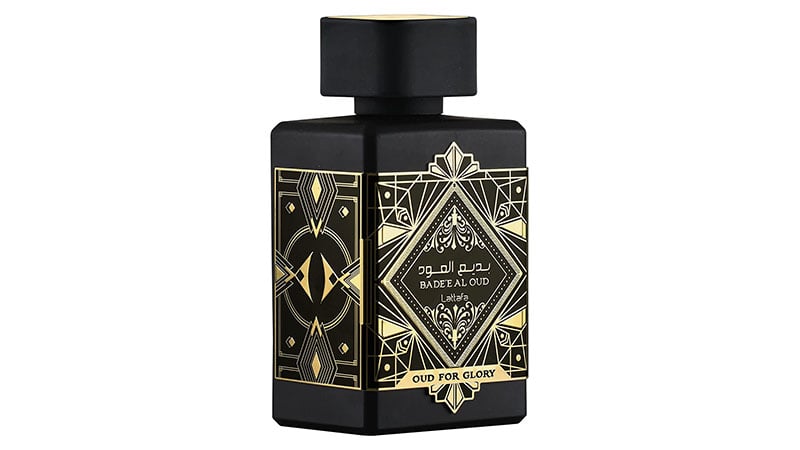 4. Al Haramain Amber Oud Gold
The well-balanced and slightly sweet scents of Al Haramain Amber Oud Gold make it ideal for both gents and women. Fresh green top notes and bergamot combine with fruity middle notes, including melon, pineapple, and amber. At the bottom, warm spicier tones, including vanilla, musk, and wood, round it out. The result is an enchanting fragrance that's perfect for both day and nightwear and is sure to catch the attention of passersby.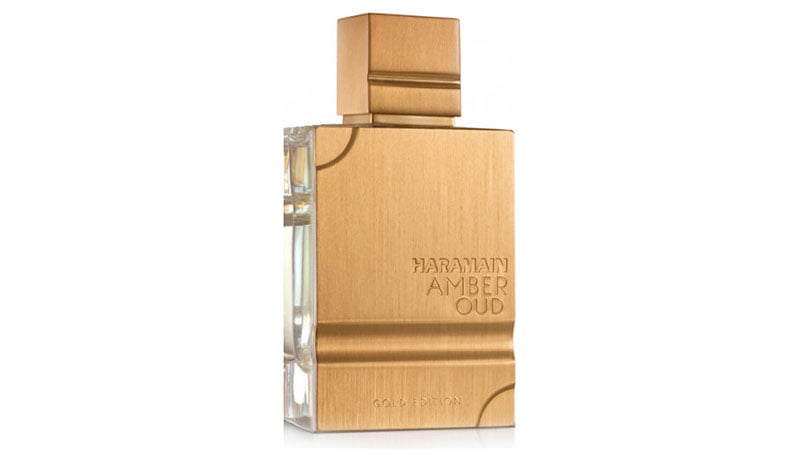 5. Mancera Aoud Vanille
With the world-renowned nose, Pierre Montale at the helm, the warm sweetness of Mancera's Aoud Vanille is innovative and appealing. The intensive formula boasts enviable longevity that will have you smelling incredible all day. Blending eastern and western influences, you'll find top notes of cardamom, saffron, oud, and black pepper. Meanwhile, the fresh heart notes are floral, while the base includes the masculine scents of Guaiac wood, sandalwood, and Madagascan vanilla.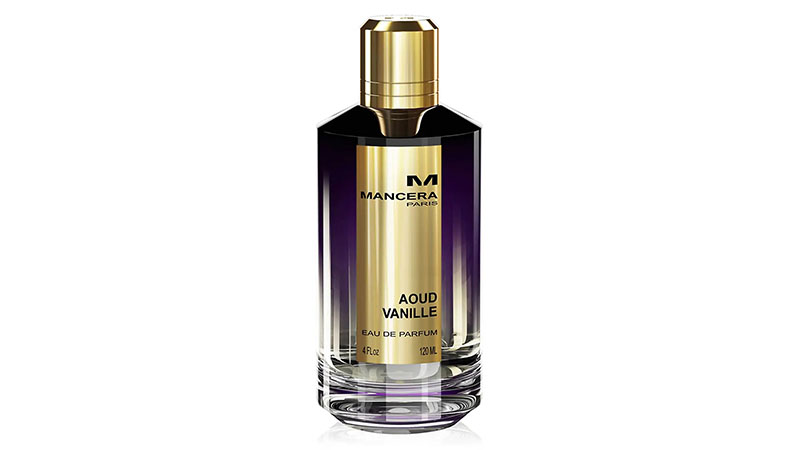 6. Diptyque Oud Palao
Oud Palao from pioneering Haute perfumery, Diptyque, is an excursion in luxury where East meets West. Taking its name from the Northern Loas palao oud, this robust men's fragrance is woody and oriental. Earthy notes of patchouli, tobacco, and resinous labdanum combine with Bulgarian rose and bourbon vanilla. Add in sandalwood, cypriol, and incense for a light masculine smokiness. It's dark, sweet, warm, and rich, making it ideal for the cooler months of fall and winter.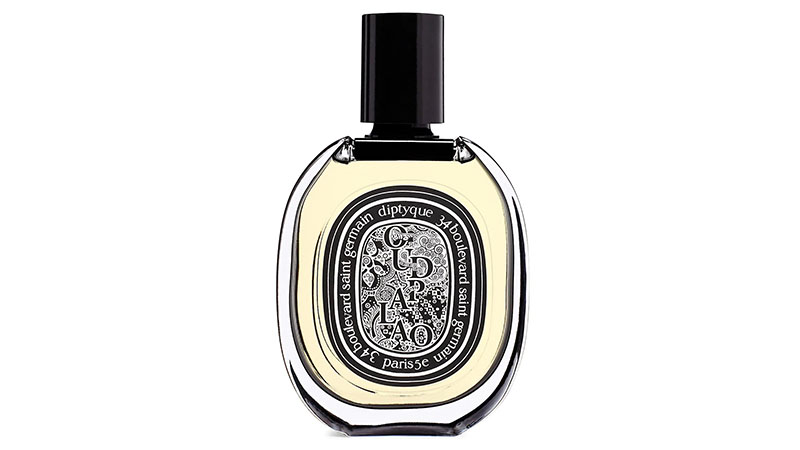 7. Floris London Honey Oud
Perfect to warm up on cold winter days, Floris Honey Oud is a woody oriental fragrance with a gourmand accord of honey and vanilla. Combined with sustainably sourced oud, earthy patchouli, and rose, it creates a velvet softness. Opulent notes of amber, labdanum, and musk are at the base, giving it a deep, sensual finish.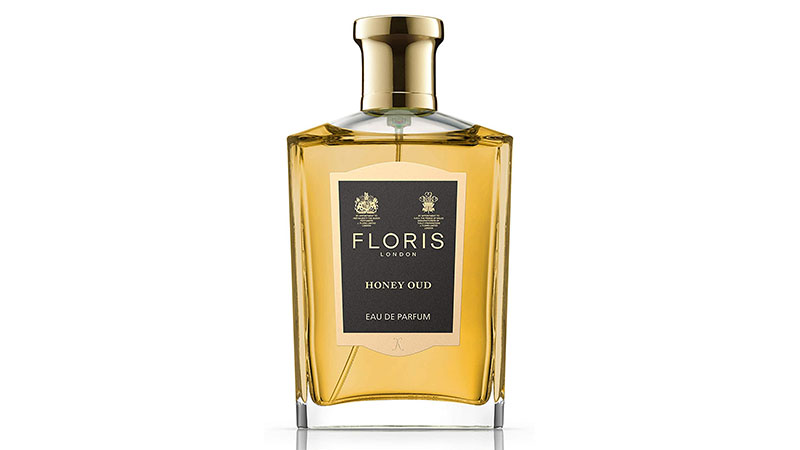 8. Initio Parfums Prives Oud for Greatness
Awaken greatness with this fragrance from Initio Parfums Prives. Opening the perfume are fresh spicy notes of lavender, saffron, and nutmeg. These balance the deep, rich oud in the heart and patchouli and musk at the base. Enjoy the incredible texture and striking complexity to show off your own quest to achieve greatness.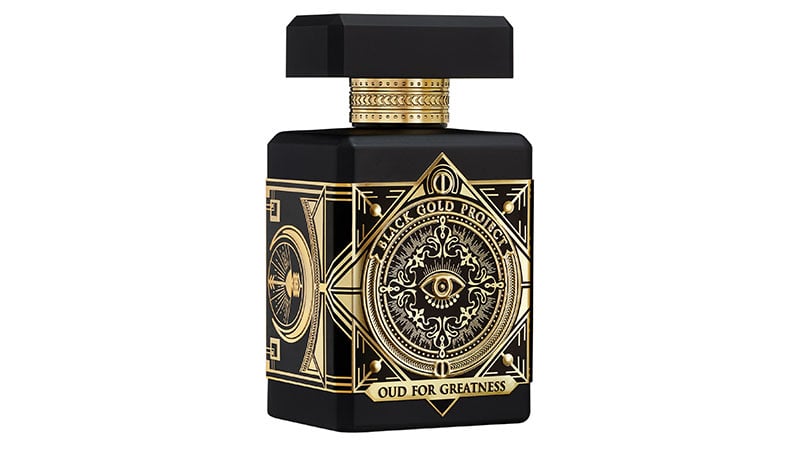 9. By Terry Terryfic Oud
By Terry's Terryfic Oud is intoxicating in all the best ways. It's rich and enigmatic, building on a base note of cedar, sandalwood, and patchouli. This is balanced with sweeter notes of rose, red berries, and saffron that creates softness and warmth. Of course, oud shines proudly, complemented ideally by the spices and woods, for a velvety textured fragrance that's perfect for winter or evening wear by sophisticated gents.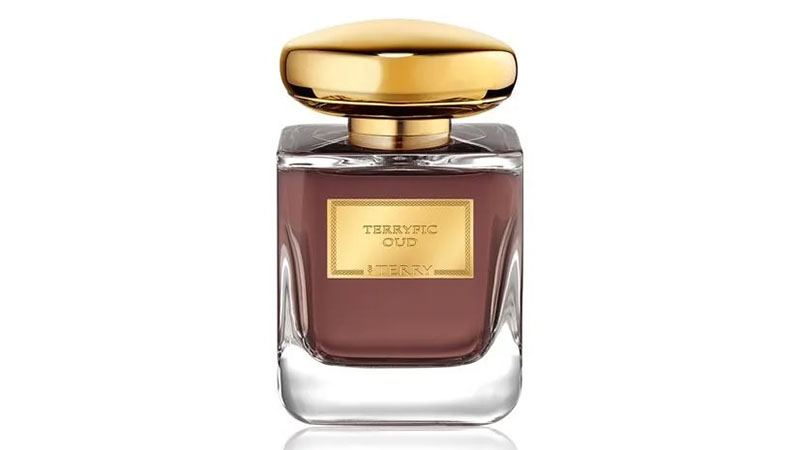 10. Comme des Garcons Parfums Wonderoud
Created in collaboration with famed perfumer Antoine Maisondieu, Comme des Garcons Parfums' Wonderoud is an aromatic celebration of resinous agarwood. Also featuring cedar, sandalwood, patchouli and vetiver, which complement the woody fragrance, this Eau de Parfum is warm and wonderfully masculine.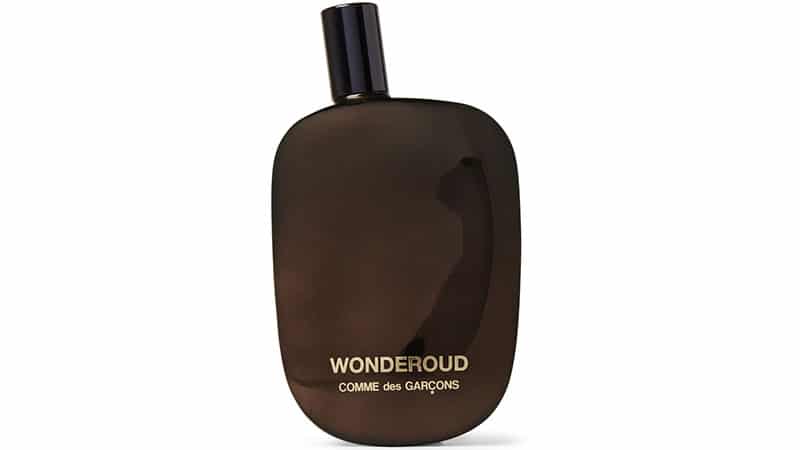 11. Acqua di Parma Colonia Oud
Spritz a touch of Acqua di Parma's Colonia Oud, and you'll instantly experience a striking aroma that soon settles to reveal its complexities. The charismatic fragrance uses vibrant citrus notes to complement and lift its rich agarwood and leather scents.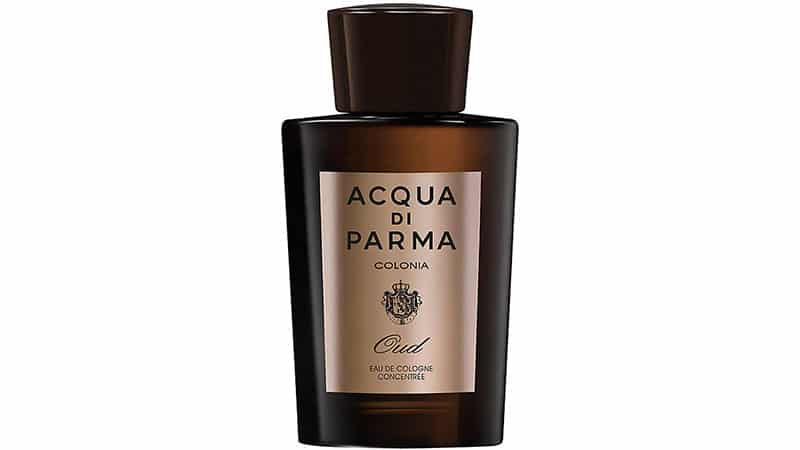 12. Polo Ralph Lauren Supreme Oud
Supreme Oud by Polo Ralph Lauren is a masculine, oriental and woody scent. It opens with notes of cinnamon and pink pepper before revealing a smoky heart of Indian agarwood and a strong base of vetiver and guaiac wood.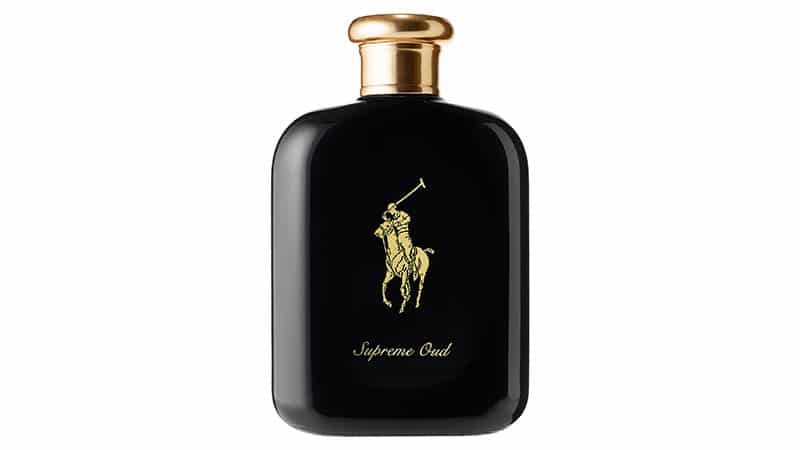 13. Ermenegildo Zegna Indonesian Oud
Dubbed "the pearl of the forest", Indonesian oud is an ancient and prized resin. Used in Ermenegildo Zegna's Eau de Toilette, it offers a dark and warm scent, which is balanced and complemented by the addition of bergamot, patchouli, and amber.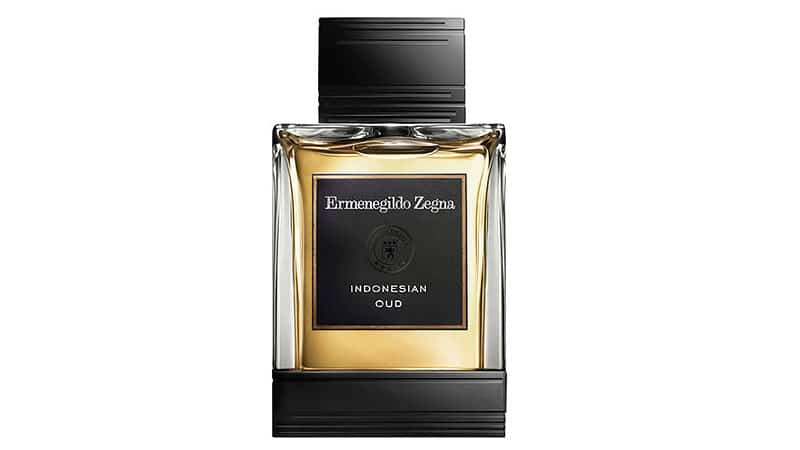 14. Yves Saint Laurent M7 Oud Absolu
Yves Saint Laurent's M7 Oud Absolu boasts an irresistible combination of rich aromas. At the Eau de Toilette's top is cardamom essence, which adds a fresh touch to the woody fragrance. Its heart features Cypriol essence and incense while its base contains notes of agarwood accord and cedarwood essence.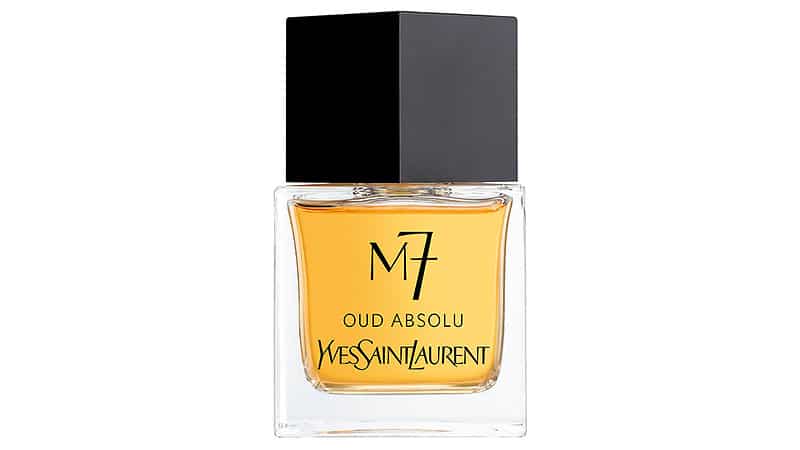 15. Tom Ford Oud Minérale
Tom Ford's Oud Minerale is a unique and long-lasting Eau de Parfum. The intoxicating scent combines the rich smell of agarwood with a fresh ocean fragrance. The result is a refreshing take on the traditional smoky wood scent that is as exciting as it is original. Thanks to its woody yet crisp aroma, this Parfum is also ideal for both men and women, making it one you can share with your girlfriend or wife.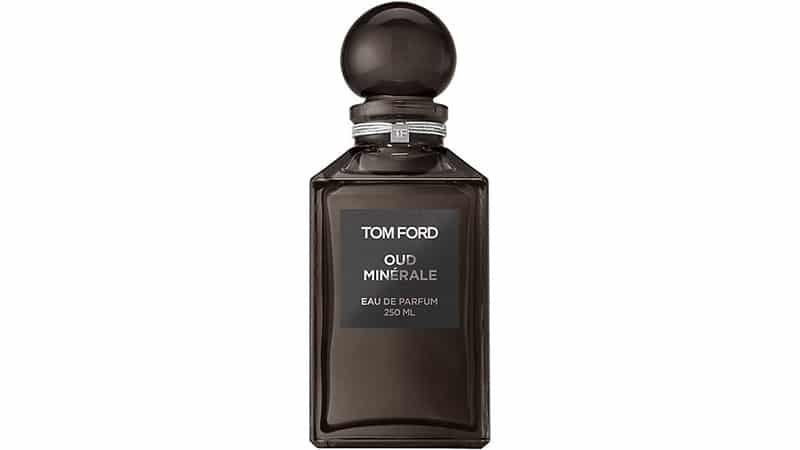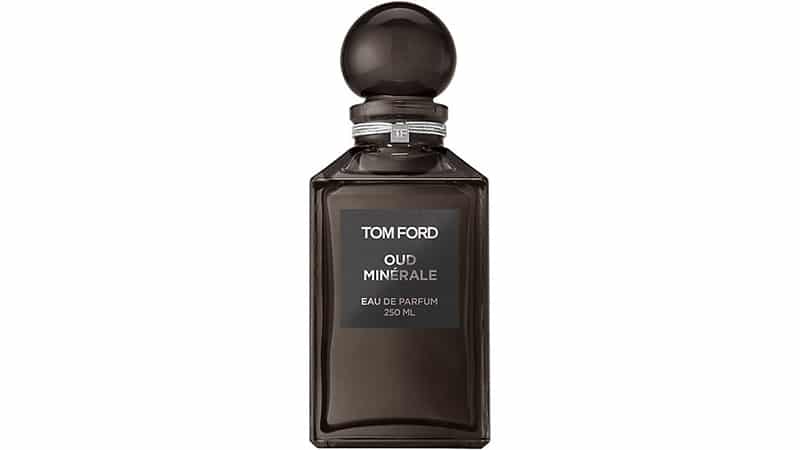 16. Jo Malone Oud & Bergamot Cologne
Jo Malone's Oud and Bergamot Cologne mixes the mysterious, smoky scent of agarwood with uplifting bergamot. By doing so, the brand has achieved a unique blend of wood and citrus notes that is both hypnotic and alluring.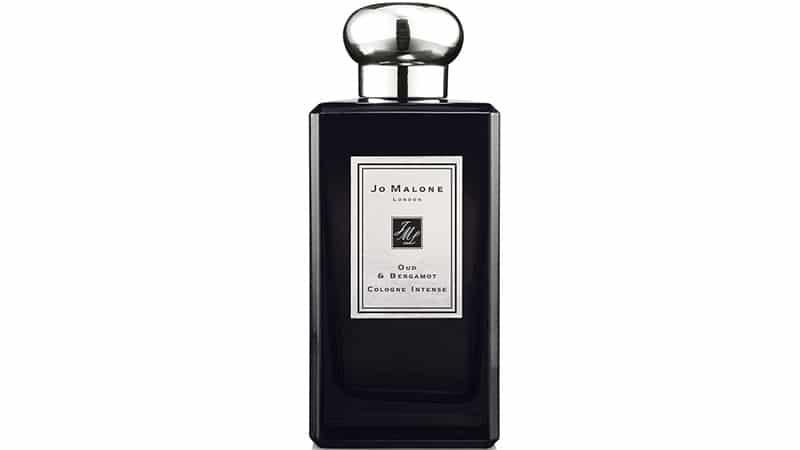 17. Hugo Boss Boss Bottled Oud
The bold and commanding fragrance of Boss Bottled Oud from Hugo Boss makes it an exciting choice for gents. Made with 100% natural agarwood, the scent is rich and mysterious, meaning it's perfect for evenings out and occasions when you want to make an impression.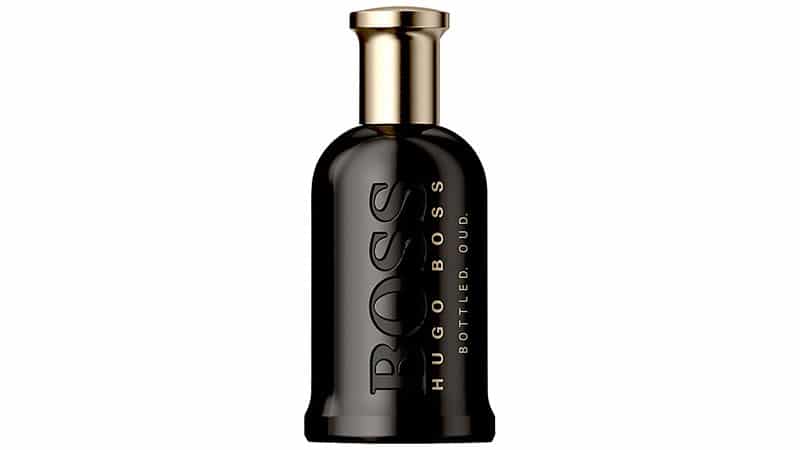 18. Tom Ford Tobacco Oud
The mesmerizing combination of agarwood and tobacco make Tom Ford's Tobacco Oud an addictive woody oriental fragrance. The Eau de Parfum is also rich and regal, drawing inspiration from Arabic culture and traditions.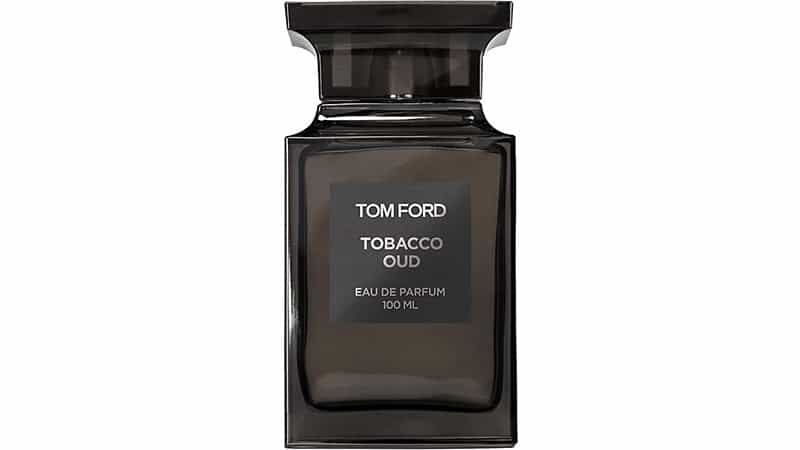 19. Byredo Oud Immortel
After being amazed by the compelling and unique character of agarwood, Byredo founder and creative director, Ben Gorham set out to create Oud Immortel. The elegant Eau de Parfum showcases the woody essence of agarwood but also features a smoky scent due to the addition of patchouli and papyrus. Rosewood and incense have also been added to balance the fragrance while moss, tobacco leaves and uplifting Lemoncello increase its complexity.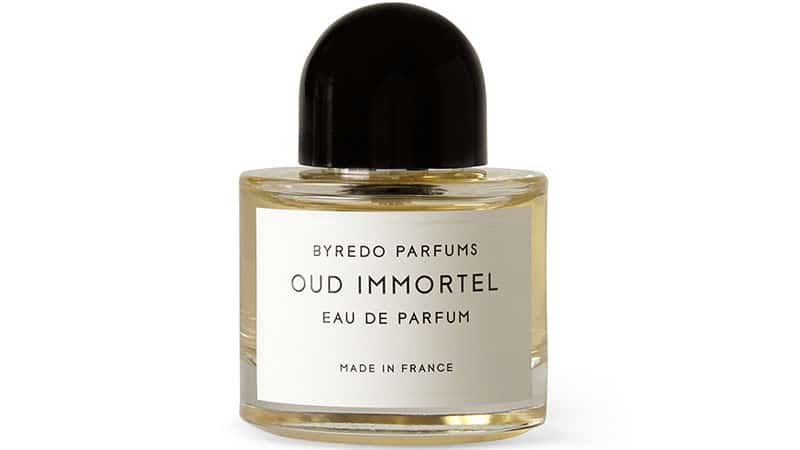 20. Christian Dior Leather Oud
Christian Dior's Leather Oud fragrance is a deep and intensely masculine scent. It celebrates the leather smell of agarwood, which occurs when the wood is burnt and complements it with notes of cardamom and clove.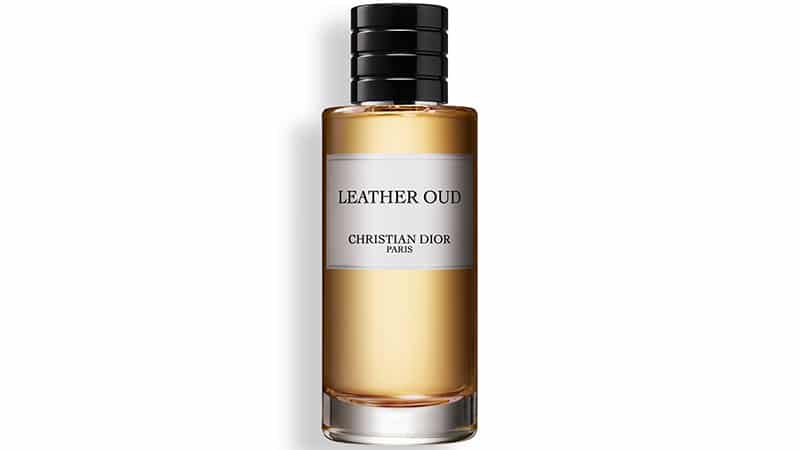 21. Tom Ford Oud Wood
Tom Ford is a master of agarwood fragrances, which is undoubtedly why his Oud Wood Eau de Parfum is so good. The distinct and exotic scent features rosewood and cardamom top notes which give way to reveal a smoky blend of agarwood, sandalwood, and vetiver. Tonka bean and amber are also included to provide the scent with an extra touch of warmth and sensuality.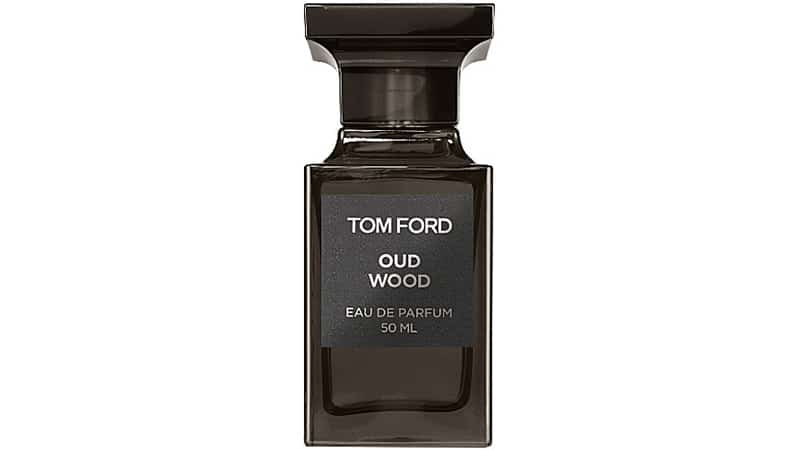 22. Giorgio Armani / Privé Oud Royal
Oud Royal by Giorgio Armani Prive is a magnetic and sensual scent that captures and elevates the character of oud. It features amber, which amplifies the depth of the fragrance, as well as saffron, rose, and sandalwood, which intensify its warmth.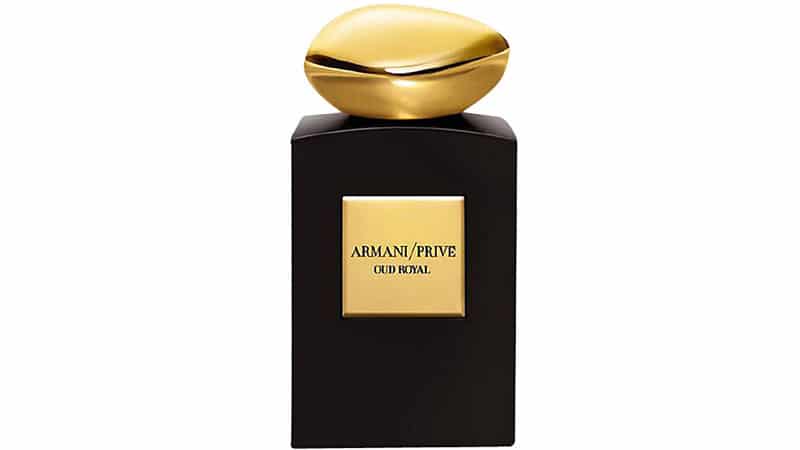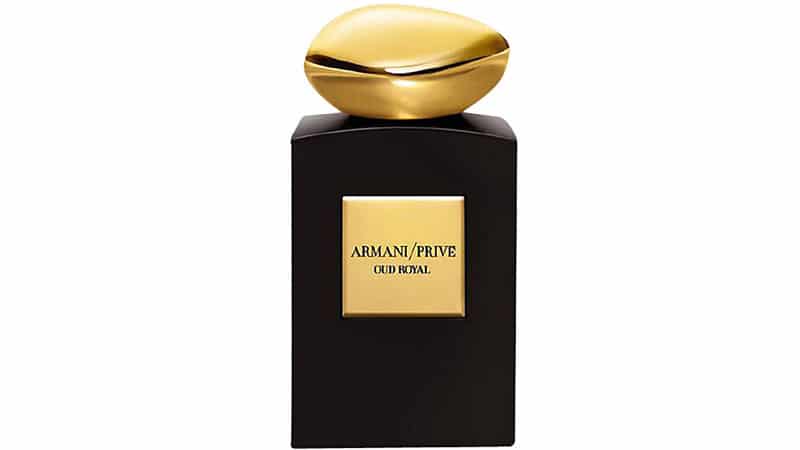 23. Shay & Blue Oud Alif
Handcrafted in England using only the best agarwood from the Aquilaria tree, Shay & Blue's Oud Alif is a creamy and well-rounded scent inspired by the Middle East. Along with the traditional woody fragrance, this scent smells of rich dark chocolate, elegant leather, saffron, and dark patchouli.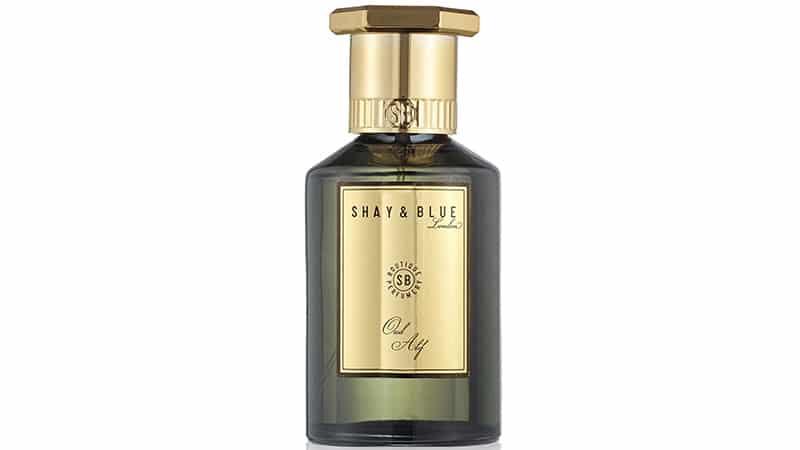 24. Kilian Pure Oud
Kilian's Pure Oud is an intense and heady fragrance that captivates the senses with its aromatic scent. The ink-dark liquid is housed within a sleek glass flacon, which comes in a matching black and gold box that is just as luxurious as the smoky Eau de Parfum itself.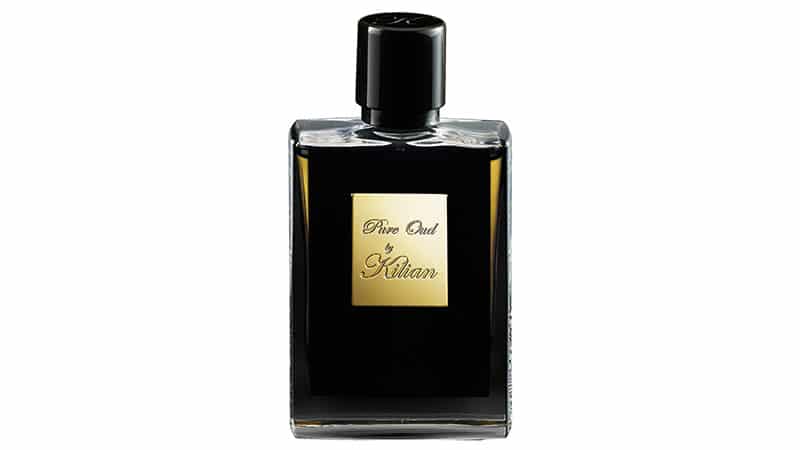 25. Perry Ellis Oud Black Vanilla Absolute
For your next night out, try spritzing on some Perry Ellis Oud Black Vanilla Absolute. This sensual fragrance is seriously seductive and exotic. Along with decadent and warm agarwood, it features luxurious notes of vanilla, amber, and tobacco absolute.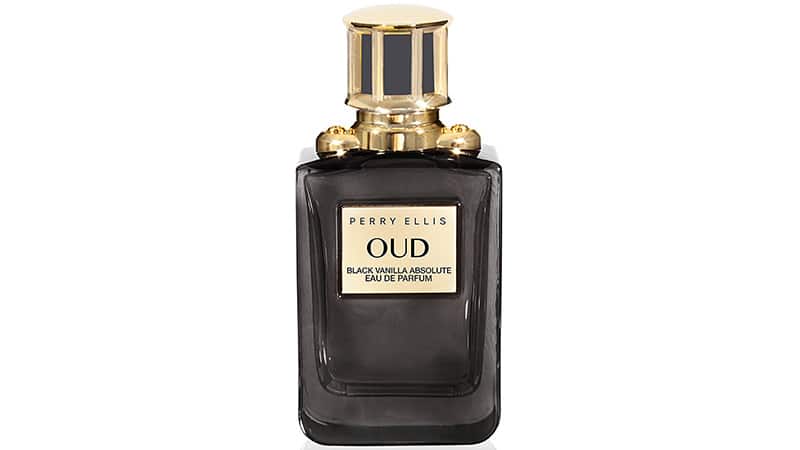 If you're looking for the latest fragrances, check out our article on the best colognes for men.
FAQs
What is an oud fragrance?
An oud fragrance is one that contains oil from oud, which is a resin produced from the mold of infected Southeast Asian Aquilaria trees. It has a strong, woody, yet sweet masculine scent that is easily recognizable and is popular in warm, aromatic fragrances.
Why is oud so expensive?
Oud comes from the Southeast Asian Aquilaria tree. It's actually a dark, scented resin created from mold that grows in infected wood from this tree. Due to its rarity and the time it takes for the infection process to occur, it is expensive and often called liquid gold.
What does oud fragrance smell like?
Oud is commonly described as woody, a little bit sweet, damp, and sometimes smoky, depending on where the tree is from and how it was harvested. It's a strong and unmistakable scent, that's not necessarily everyone's cup of tea.
What is black oud?
Black oud is an oil blend that can contain oud, sandalwood, rose, and vanilla. There are also a few perfumes on the market called Black Oud, from Laurent Mazzone, Montale, Kilian, and Womo.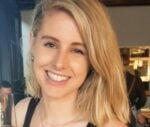 Taylah Brewer holds a bachelor's degree in fashion and business and is a skilled writer with several years of experience in the world of online content creation and copywriting. She is passionate about fashion, beauty, and all things lifestyle-related and has been writing for The Trend Spotter since 2016. She currently works as the Head of Digital & Ecommerce at White & Co.
SUBSCRIBE TO OUR NEWSLETTER
Subscribe to our mailing list and get interesting stuff and updates to your email inbox.