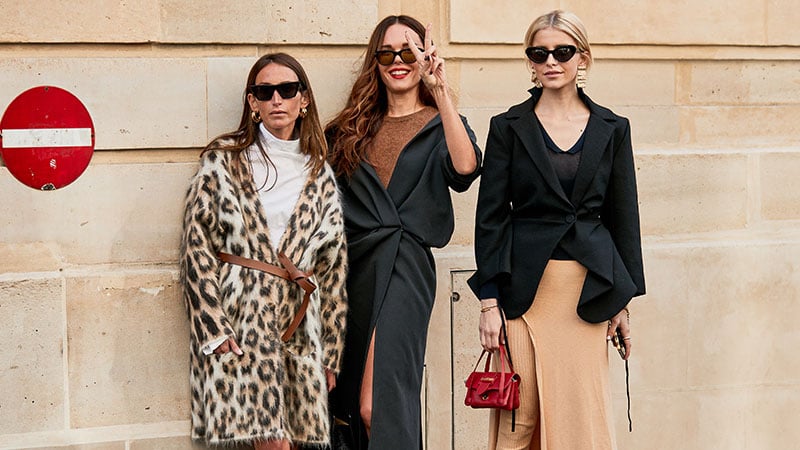 Accessories can either make or break an outfit. So, it's essential to ensure yours are on-point every time. Of course, choosing the perfect bag, shoes, and sunglasses can be a challenge without the right inspiration. Thankfully, the world's top street style stars are on hand to provide an assortment of fresh and exciting ideas. Spotted on the streets of Milan, Paris, New York, and London during fashion month, these stylish ladies recently debuted the latest and greatest accessory looks, and we were there to capture them. So, if you're ready for some fresh inspiration, take a look at our roundup of the best accessory trends from the Spring/Summer 2019 Fashion Weeks.

Purple Shoes
This show season, street style stars put their best foot forward in some seriously striking footwear. Undoubtedly, one of the best and most eye-catching shoe trends of the month was the color purple. Unique and unmissable, bold purple shades graced an incredible array of footwear styles, including sneakers, pumps, boots, and more. Surprisingly, the hue also paired well with a variety of outfits. It was spotted with everything from a white boiler suit to a printed pencil skirt.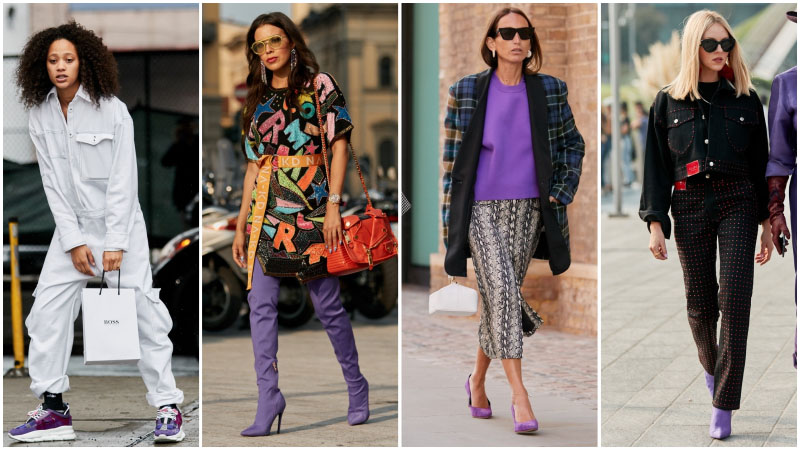 Sculptural Heels
Color wasn't the only exciting element adorning footwear this fashion month. Sculptural heels were also spotted beneath the feet of many fashionistas. The trend, which appeared both artistic and seriously stylish, added a chic, unexpected detail to a range of ensembles. From sleek cylinders to dramatic hourglasses, sculptural heels can come in many fantastic shapes. So, be sure to have a bit of fun when choosing a pair of your own.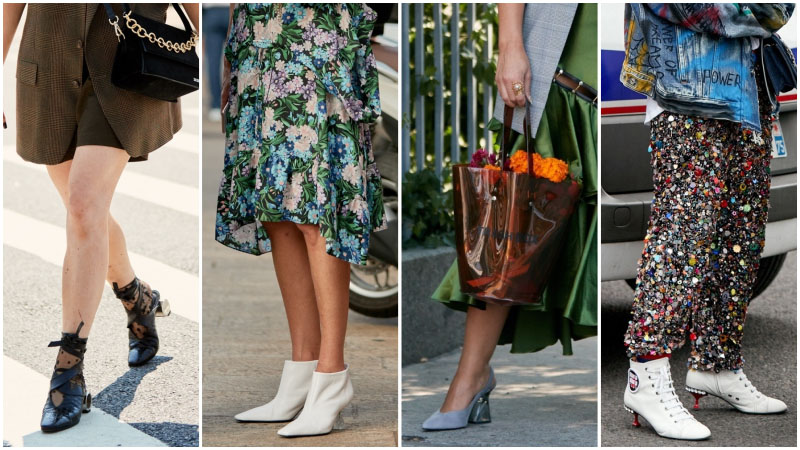 Futuristic Sneakers
Sneakers have long been the footwear of choice for many industry icons during fashion week. After all, darting between shows and meetings can get exhausting in heels. This season, however, the usual cast of comfortable, lace-up shoes took a turn towards the futuristic. From metallic and multi-colored designs to supersized styles with sleek curves, this season's sneaker selection is fit for the space age.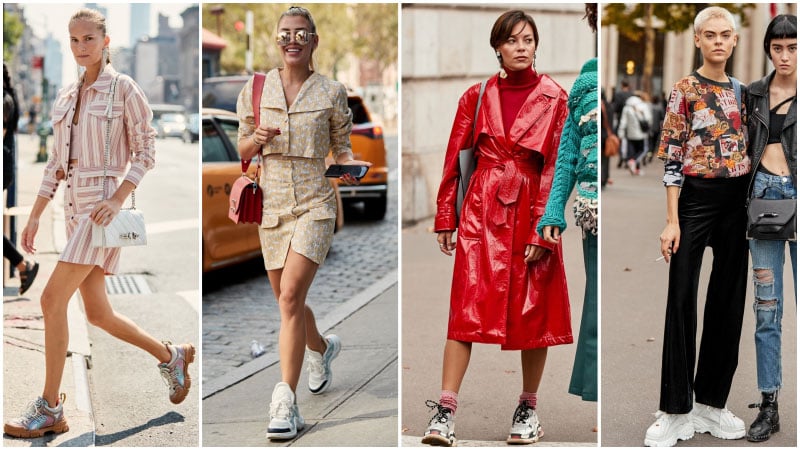 Snakeskin Boots
Prints were massive for the Spring/Summer 2019 show season, and along with gracing many garments, they also appeared on accessories. One of our favorite examples is the snakeskin boot. As fierce as they are stylish, these sleek boots were worn by the style set members on the streets of Milan, New York, and Paris. To soften their appearance, they were partnered with ladylike ruffle dresses and long coats.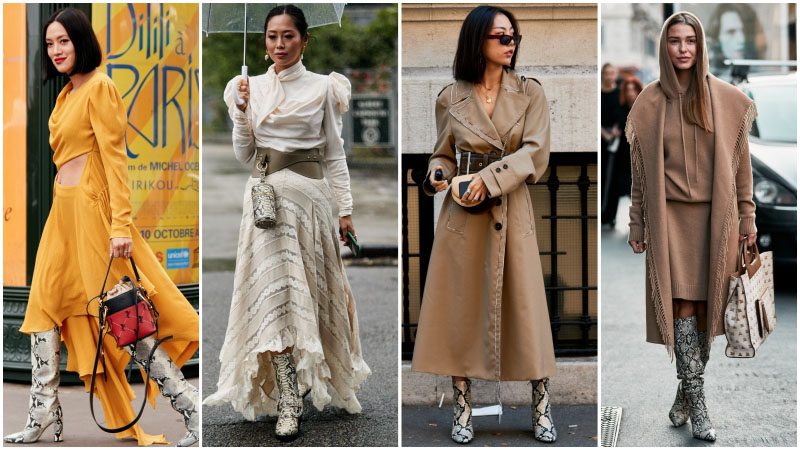 Bucket Hats
Bucket hats are big once again. Yes, this quintessential '90s accessory has hit peak fashionability for another time. So, if you're after a new and stylish way to shield your face from the sun, be sure to add this item to your cart immediately. For extra outfit points, try choosing one in a classic print, such as checks, or a striking color, like neon orange. Then, style it as you wish. Whether you want to pair your bucket hat with overalls or wide-leg pants and a blazer is up to you.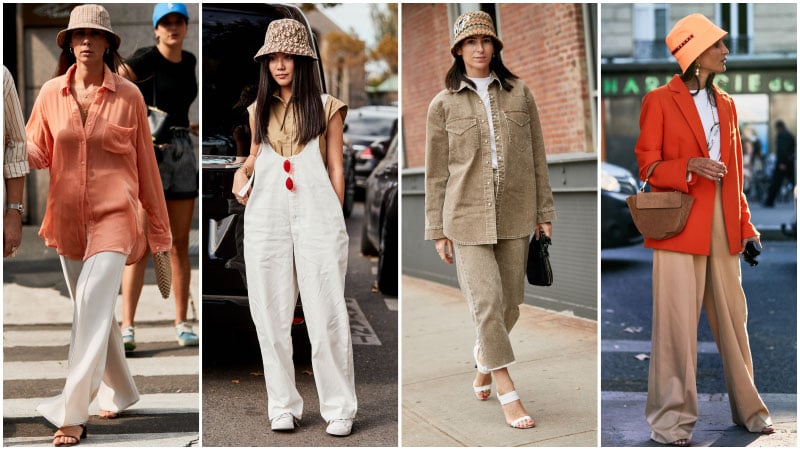 Baker Boy Hats
Like bucket hats, baker boy hats were also trending this show season. In particular, they appeared on the streets of Paris, adding a chic touch to a variety of outfits. While they were spotted in a selection of styles, the best of the bunch were classic in shape, color, and fabric. So, if you want to add a baker boy cap to your wardrobe, consider picking up a wool or leather style in an understated tone, such as black, grey or navy.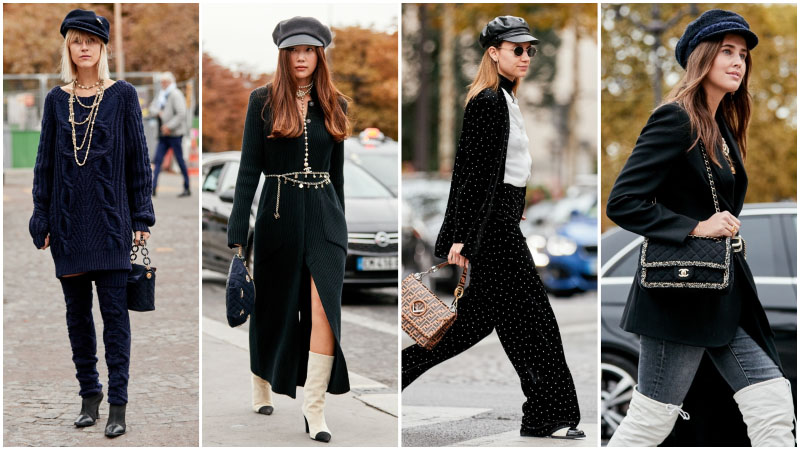 Shrunken Bags
Appearance won out over practicality this month as street-style stars chose to rock the world's tiniest handbags. It looked like all your favorite handbag styles shrunk down to miniature proportions; these bags were as cute as they were small. So, provided you don't need to carry more than your phone and credit card, be sure to give this trend a try. All you need to do is find your favorite handbag in a much smaller size.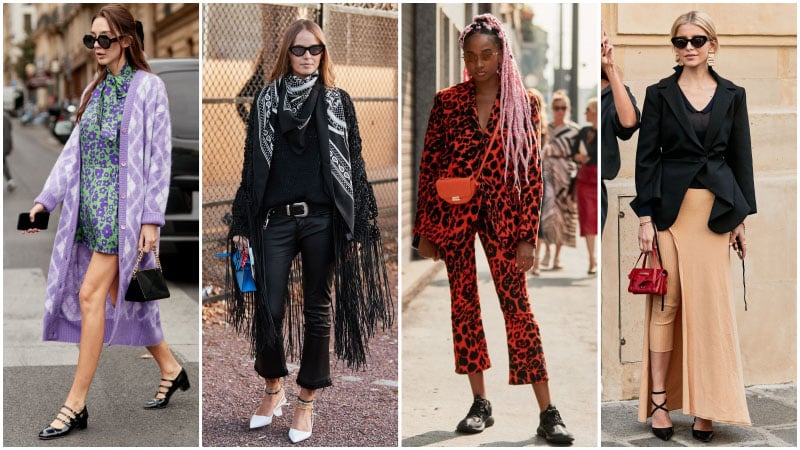 Basket Bags
Shrunken styles weren't the only handbag trend to infiltrate Spring/Summer 2019 fashion month. Basket bags also took over the streets of Milan and New York and looked incredibly pretty while doing so. These wicker and straw-style bags appeared in a variety of shapes and designs, all of which partnered perfectly with easygoing feminine ensembles. The result was a picnic-chic aesthetic that's ideal for springtime.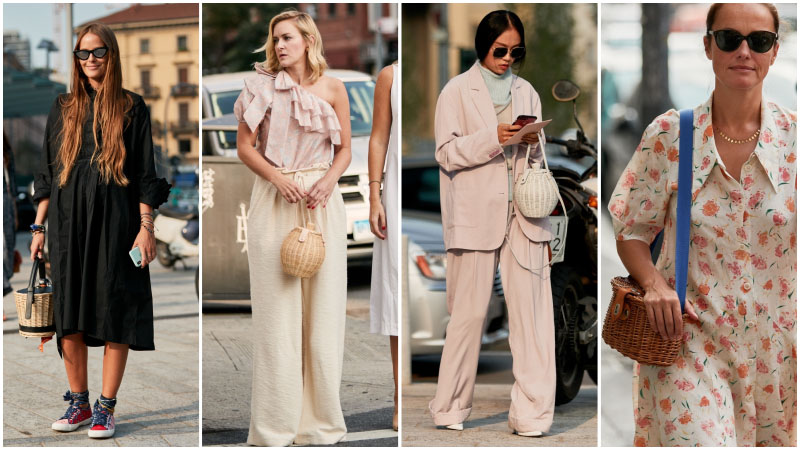 Clear Case Bags
Clear-case handbags were another significant trend for this fashion month, and we can see why. What better way to keep your bag and possessions in tip-top shape than a coating of plastic? Best of all, this top trend comes in a variety of options. So, whether you like a carry-all tote or a small top-handle bag, there's an option for you. Additionally, you may be able to swap the inner bag to suit different outfits as needed.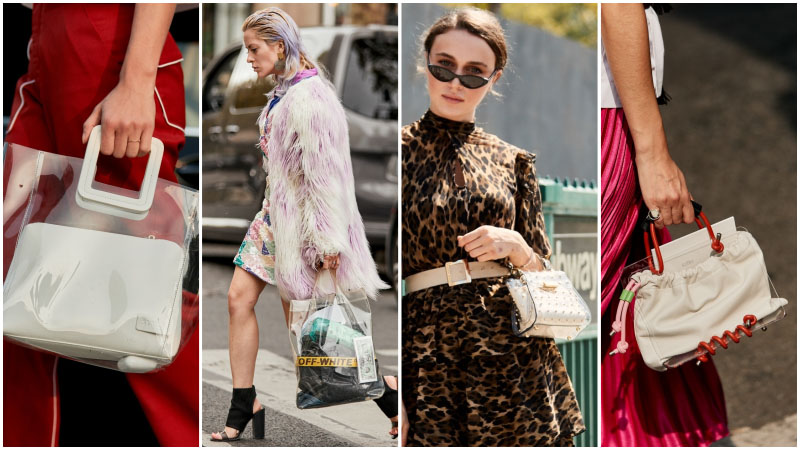 Pearls
Jewellery designs turned ladylike for the S/S 2019 show season, with pearls appearing on plenty of street-style stars. Of course, it wasn't your grandma's pearls that these fashionable ladies were rocking. No, these pearlescent pieces were contemporary and full of attitude. To wear the trend yourself, embrace an assortment of pearl jewelry pieces, such as statement earrings, layered necklaces, hair berets, and bracelets. Also, make note that pearls don't always have to be perfectly round to be pretty. Sometimes, a more natural shape looks even better.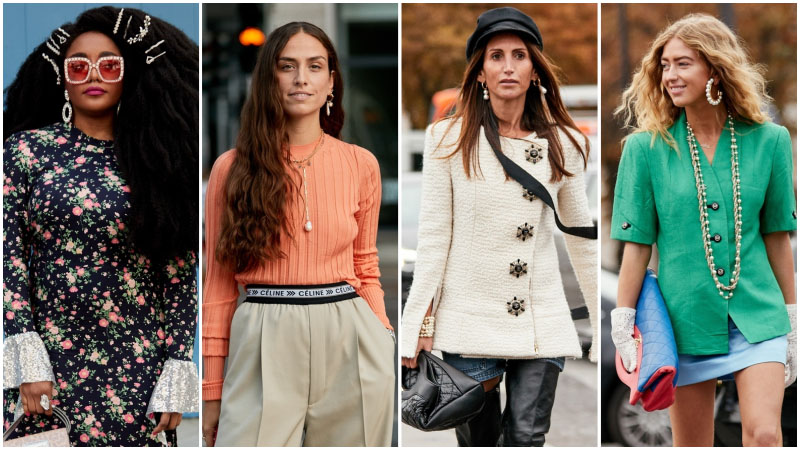 Angular Frames
This fashion month, sunglasses looked sharper than ever. Instead of the usual round and oval styles, this season saw an assortment of beautiful angular frames. From triangles and rectangles to diamonds and hexagons, the trend came in a variety of shapes. However, what they all had in common were straight edges, defined corners, and an utterly cool appearance. Naturally, these glasses will be the chicest way to shield your eyes this summer.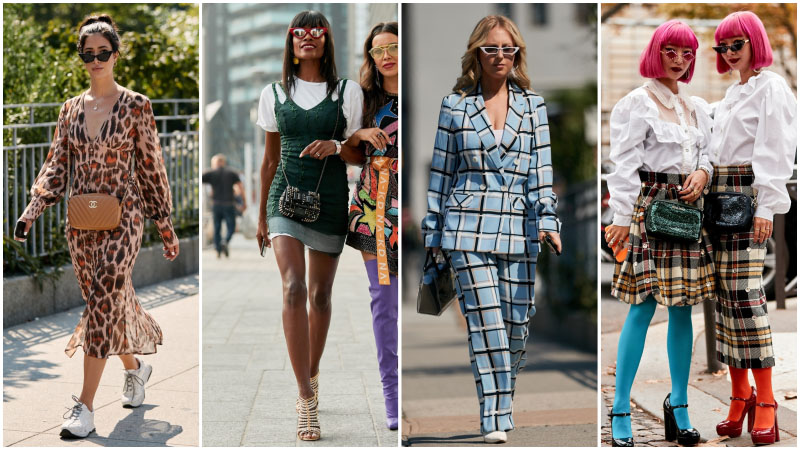 Printed Scarves on Bags
It may come as a bit of a surprise, but fashion's latest scarf trend has nothing to do with your neck. Instead, this season is all about wearing your favorite silky wraps on your bag. Perfect for adding some excitement to any handbag, this trend saw style-savvy ladies tie bold, printed scarves onto handles and straps. To try the look yourself, all you need to do is embrace your inner Girl Scout and knot away.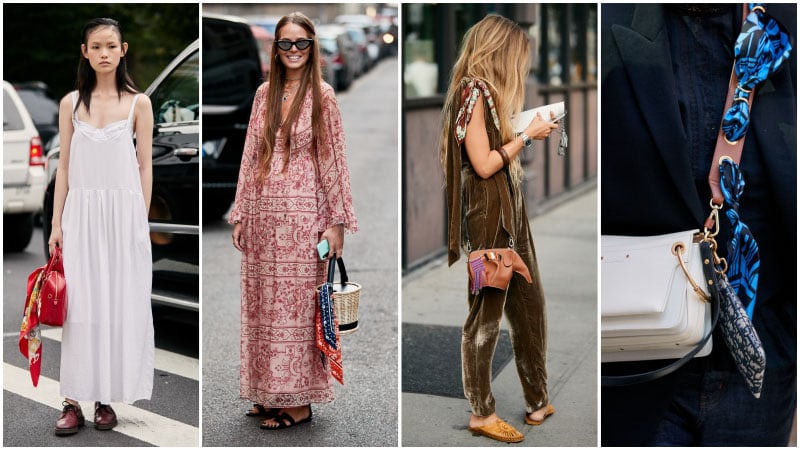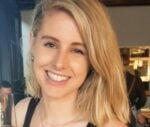 Taylah Brewer holds a bachelor's degree in fashion and business and is a skilled writer with several years of experience in the world of online content creation and copywriting. She is passionate about fashion, beauty, and all things lifestyle-related and has been writing for The Trend Spotter since 2016. She currently works as the Head of Digital & Ecommerce at White & Co.
SUBSCRIBE TO OUR NEWSLETTER
Subscribe to our mailing list and get interesting stuff and updates to your email inbox.