The following article has been sponsored by Yellowglen
Melbourne Cup Day is the race day that stops the nation, and just because you couldn't get enough time off work to head down to Melbourne doesn't mean that you should miss out on the festivities. At least, that's what Yellowglen thinks, and for the first time ever they're bringing a little bit of the race day magic to the Sydney-siders with their Pop-Up Cup event.
Yes, that's right, Yellowglen is bringing the glitz, the glamour, and of course the bubbly to Sydney as they transform the Paddington Markets into a bustling laneway festival on Tuesday 4 November.
The Pop-Up Cup event will be a spectacular racing, fashion and hospitality combination, hosted by Yellowglen brand ambassador and New York based jewellery designer Samantha Wills, who will undoubtedly be adding a stylish touch to the affair — there's a reason for her celebrity cult following which includes super stars such as Eva Mendes, Rihanna, Katy Perry and Kate Bosworth.
So, dress up and head to the Yellowglen Pop-Up Cup in your most daring, fashion-forward outfits and enjoy the Yellowglen wine bar, and Yellowglen cocktails served on the hour, such as 'Midsummer Nights' and 'Strawberrie Fields'. Pop-Up Cup guests will also have a chance to enjoy three of the Yellowglen Colours — Yellow, Pink and White. Not to mention Yellowglen Peacock Lane by Samantha Wills, the bespoke Australian wine and joint creation of the lovely Wills and Yellowglen winemaker, Trina Smith.
The event will allow you to snack down on a mix of flavorsome street style food as well as gelato. For the urban foodie experience, there will be roaming canapés. You can watch the Cup on the big screen TVs while enjoying the unique tunes by the talented DJ Alley Oop, who will undoubtedly have you tapping your feet.
Yellowglen's Pop-Up Cup event will definitely give the Flemington Racecourse events a run for their money. It's bound to be an unforgettable cultural experience, and you don't want to miss out so head over Ticketebo to purchase your tickets. The cost is $90 per person, including food, drinks and entertainment from 12noon – 5pm.
Who said you can't celebrate the Melbourne Cup Day just because you aren't in Melbourne?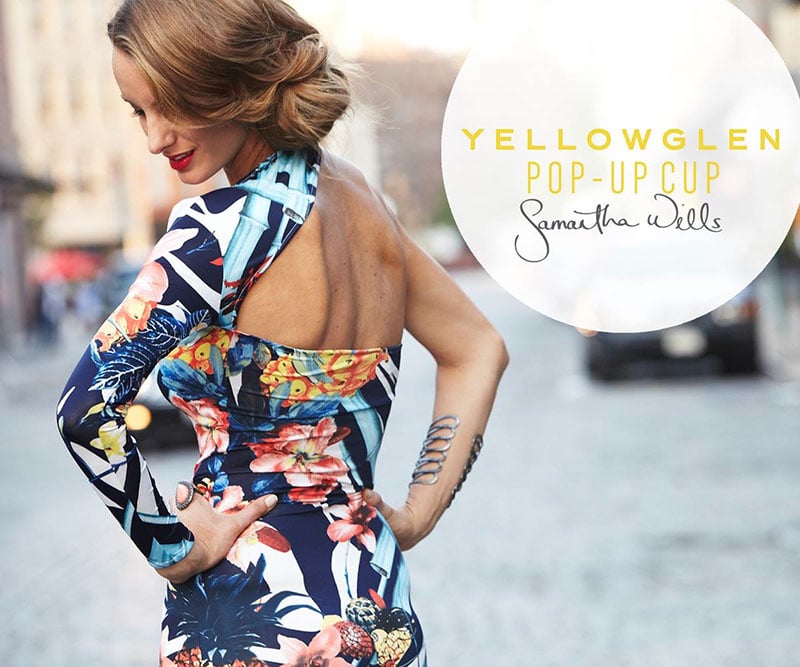 SUBSCRIBE TO OUR NEWSLETTER
Subscribe to our mailing list and get interesting stuff and updates to your email inbox.