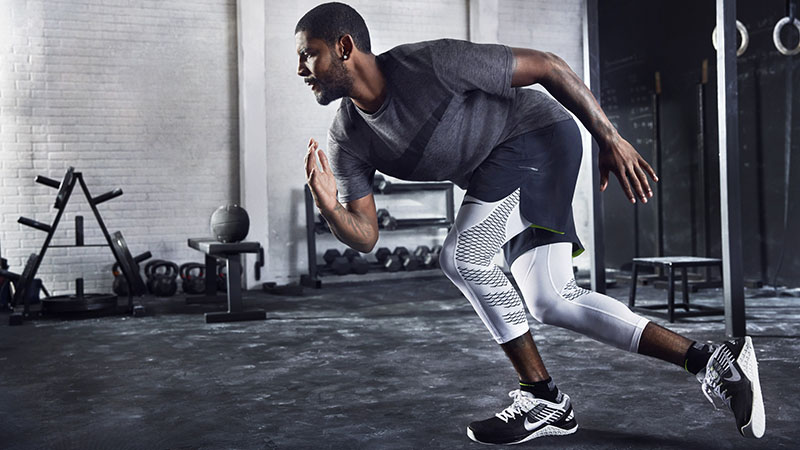 If you want to crush your workout, you need to start with a solid base. Your choice of workout shoes can be the make or break when it comes to exercise. Good shoes will stop your feet from getting tired and sore, can help support proper posture and form, and can improve your performance. Choosing the right kind of workout shoe will depend mostly on what type of exercise you do, as well as your budget, style, and foot shape. Start by thinking about what your regular routine looks like. Do you run a lot? Are you more into cross-training and free weights? Is powerlifting where it's at for you? Each kind of workout ideally needs different shoes, so you may need to invest in more than one pair. However, the investment will be worth it when you're hitting personal bests and reaching goals.
1. Nike SuperRep Go
Lace-up and get ready for a killer workout with the Nike SuperRep Go shoes. You'll be able to squat, jump, run, or plank in comfort as the thick foam cushioning braces your foot for impact, while the shape of the outsole supports sideways movement. The soft mesh of the upper is light and breathable, moving with you throughout each exercise. Finally, enjoy stability and traction with rubber built into the sole in high-wear places. It's the perfect choice for circuit-based fitness classes or at-home workouts such as HIIT.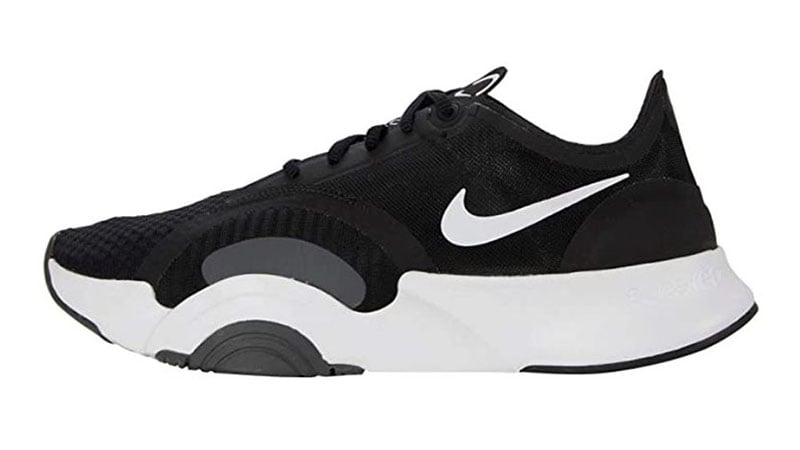 2. Nike Free Metcon 3
If you're in the market for a good pair of cross-training shoes, then the Nike Free Metcon 3 is a great option. It combines Nike Free technology for natural motion and improved agility, with Metcon stability for increased support and traction through the heel. The soft foam core is comfortable and cushioning, while the mesh outers keep your feet cool. You'll also be able to grip better during rope climbs with the high rubber edges that resist wearing while providing additional support. Lastly, the Nike Flywire lacing lets you create a secure fit across your arch and ankle.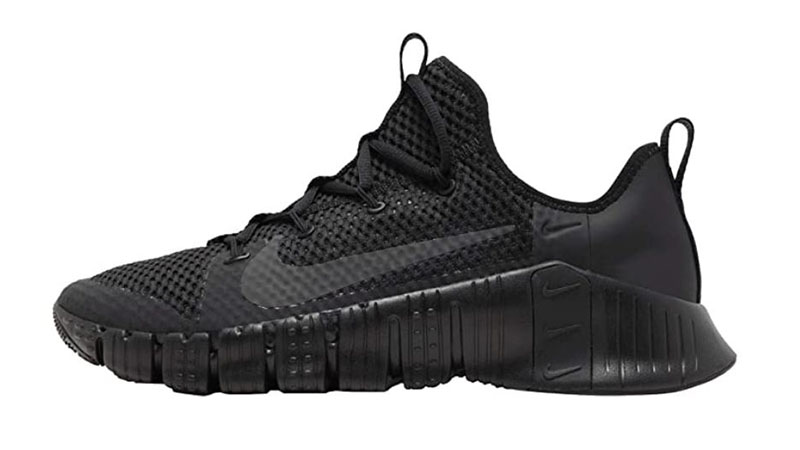 3. Nike FS Lite Trainer 4
The Nike FS Lite Trainer 4 is a great all-rounder workout shoe for your gym session. Well placed synthetic skins combine with the lightweight mesh upper to provide strategic support across the foot, while still being breathable. Meanwhile, the chainlink Flywire laces also produce lateral support. The outsole features zonal rubber for traction, while the insole is dual-density with plush cushioning for the ultimate in shock absorption. Choose between the sleek black colorway, or add some zing to your workout with the bright red and grey combination.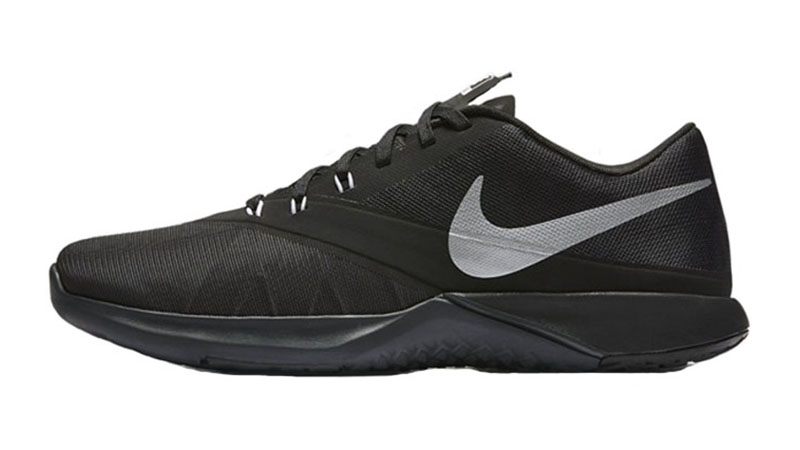 4. Nike Renew Fusion
The unique design of Nike's low-profile Renew Fusion shoe makes it a terrific choice for high-impact workout sessions. You'll appreciate the arch and lateral support that comes from the midfoot strap which locks in the laces for extra security. Then, the mesh uppers with Ironskin synthetic overlays are breathable yet stylish. There's cushioning throughout, with the tongue, collar, and midsole all exceptionally soft and comfortable. Last but not least, the outsole is wide and flat to create a good base, while strategic rubber panels provide traction and durability.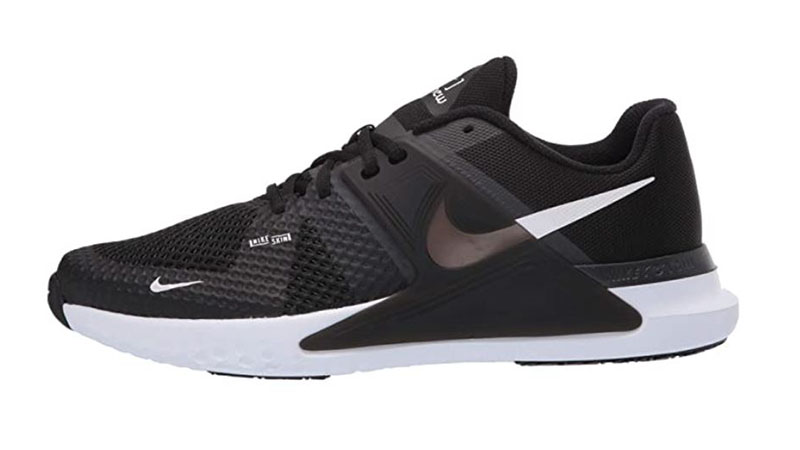 5. Nike Metcon 5
Choose a workhorse of a shoe with the Nike Metcon 5. Traction panels on the rubber outsole provide brilliant grip as well as durability, plus it comes up around the sides of the midfoot for support. The diamond-shaped heel features a removable Hyperlift insert, firm counter, and clips, all of which contribute to improved balance. Meanwhile, the innovative uppers are made from breathable textured mesh and Flywire lacing for excellent foot security. It's great for stability and power, proving to be the perfect fit for weightlifting, high-intensity training, rope climbs, and sled pulls.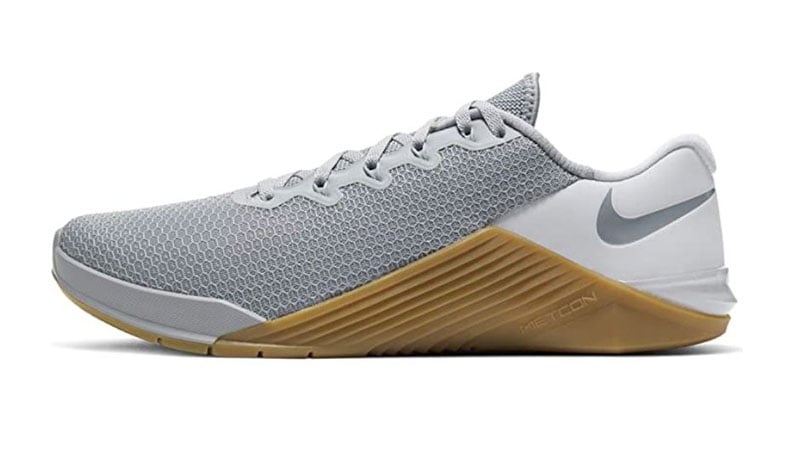 6. Nike Varsity Compete TR3
Up your lifting and agility game with a pair of Nike Varsity Compete TR3 workout shoes. It's a stylish, low-profile shoe for both form and function. The wide sole with multi-directional rubber nubs improves your traction. They're exceptionally durable with high-abrasion mesh uppers and tongue, to also provide great airflow. Plus, you'll feel supported through your mid-foot with side straps integrated with the laces to keep your arch secure and stable. Choose from a variety of colors, including classic black, red and grey, or lime green accents.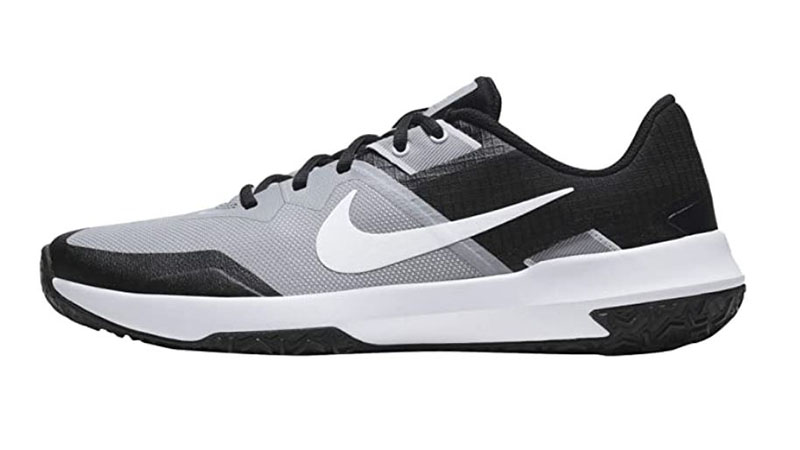 7. New Balance Men's Fresh Foam Roav V1 Sneaker
The Fresh Foam Roav V1 from New Balance is a bold and stylish design that both looks good and is excellent for running. You'll feel like you're walking on a cloud with the lightweight, foam midsole for luxurious cushioning and shock absorption. The rubber sole features Ndurance technology for durability and longevity, while the uniquely designed heel cup provides exceptional support while looking good. Finally, the mesh upper and bootie construction breathes well to keep you both looking and feeling fresh. There are also dozens of colors to choose from, so no matter your aesthetic, there'll be a sneaker to suit your look.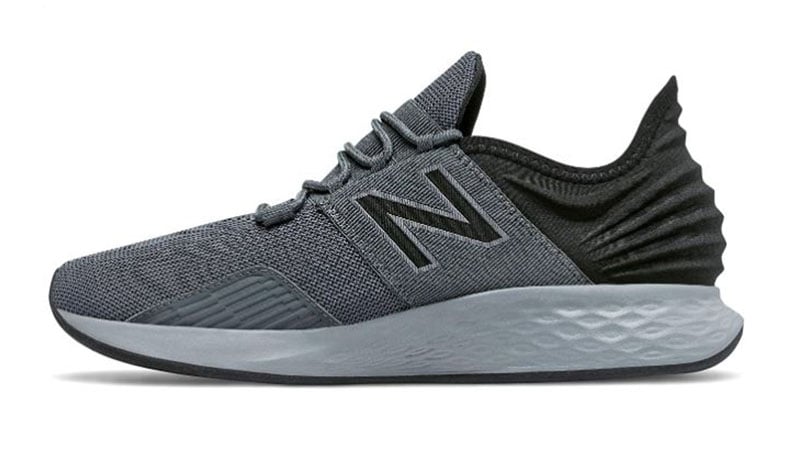 8. Nike Air Max Alpha Trainer 2
Opt for a classic style of workout shoe with the Nike Air Max Alpha Trainer 2. You'll enjoy multiple benefits, starting with exceptional cushioning with a Max Air unit under the heel. The upper combines mesh and synthetic panels for a balance of airflow and support. At the same time, the outsole features a foam and rubber combination for the ultimate mix of traction and flexibility. A plush tongue, mesh lining, and traditional laces ensure the shoe feels good on, and the iconic Nike Swoosh completes the look.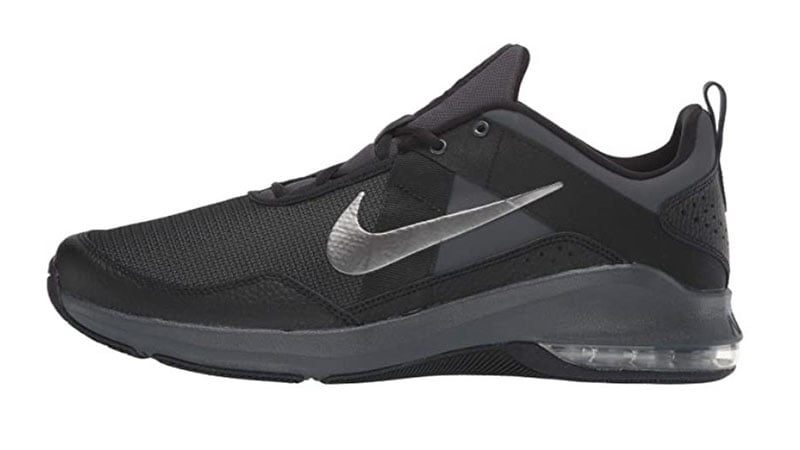 9. New Balance Minimus Prevail
The New Balance Minimus Prevail strikes a balance between barefoot technology and traditional gym shoes. These cross trainers showcase a Vibram® sole to create maximum ground contact as well as multi-directional support. Plus, the unique REVlite midsole is 30% lighter, yet still provides excellent responsiveness, cushioning, and resilience. The knitted upper is infused with thermoplastic polyurethane (TPU) fibers for stability. If lighter, more flexible foot support that's closer to barefoot performance is your workout shoe preference, this is an excellent choice for you.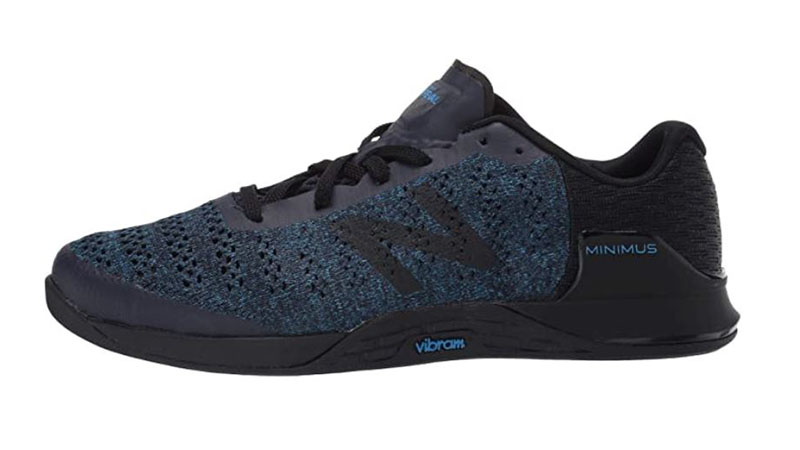 10. Adidas Men's Powerlift 4 Weightlifting Shoe
Powerlifters unite, this is the perfect shoe. Adidas is at the leading edge of sportswear innovation, and the Men's Powerlift 4 Weightlifting Shoe is no exception. The narrow fit with midsole wedge ensures you're snug and secure in the fit. There's additional support with the inset strap that locks you in, so you can lock onto those gains. You also don't have to worry about any movement when lifting because the flat rubber sole keeps you stable and firmly connected with the ground. Lastly, choose from a range of colors in the canvas upper, from brilliant blue through to classic black.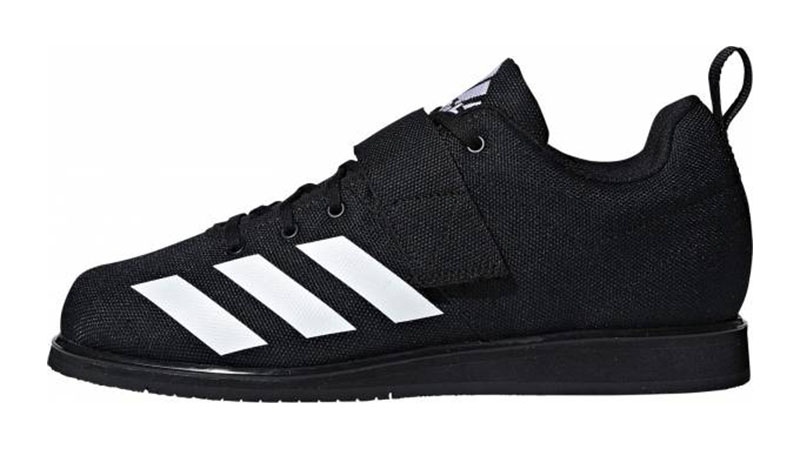 11. Reebok CrossFit® Nano 8.0
The low cut design and lightweight feel of the Reebok CrossFit® Nano 8.0 gives you all the mobility and flexibility you need for cross-training. Enjoy good airflow and breathability with the Flexweave upper and wide toe box. The durability of the design is also superb, with TPU heel wrap, RopePro carbon rubber lateral support, and crystallized rubber outsole. In addition, these workout shoes give you stability, grip, and flexibility, all while locking your foot down. It's also an excellent choice for comfort, with padded tongue and collar, as well as a dual-density midsole.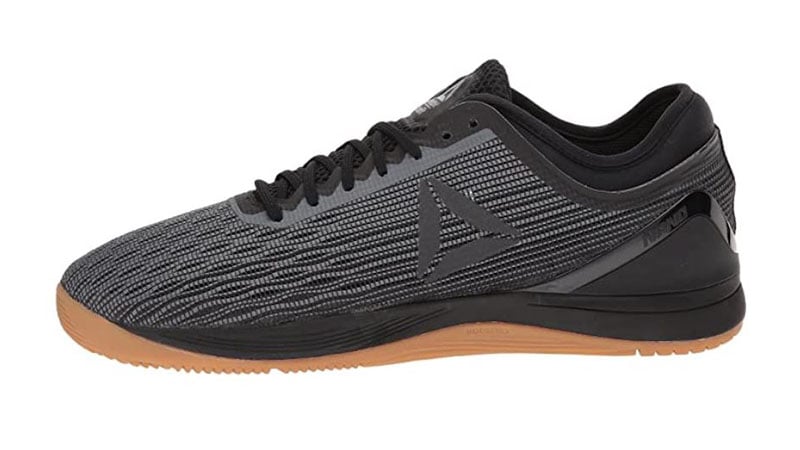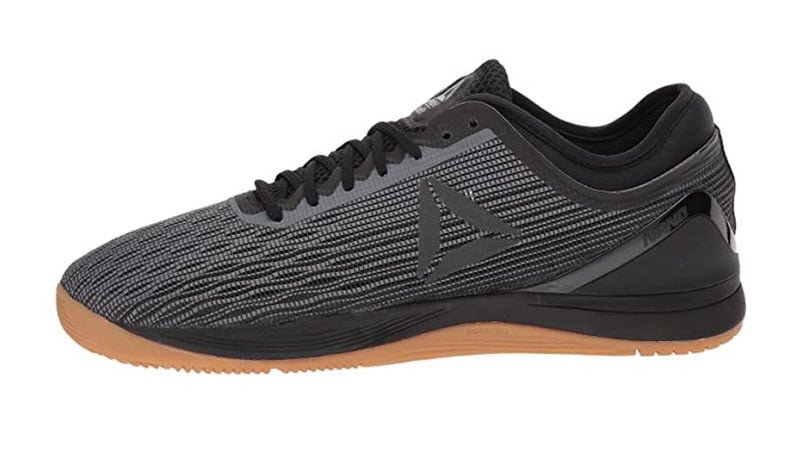 12. Reebok Nano 9
The Reebok Nano 9s are perfect for cross-training because you get the right balance of movement and stability. The Stretch Flexweave® uppers lock you in with the support of a midfoot cage. Additionally, the Polyurethane NanoShell and rubber outsole are durable and abrasion-resistant, while further bracing the foot. Run comfortably with excellent cushioning and flex grooves in the sole. Finally, the TPU heel clip stops your heel from moving around during your workout. Best of all, there's also a great choice of colors, including red and blue, orange, and classicly stylish black and white.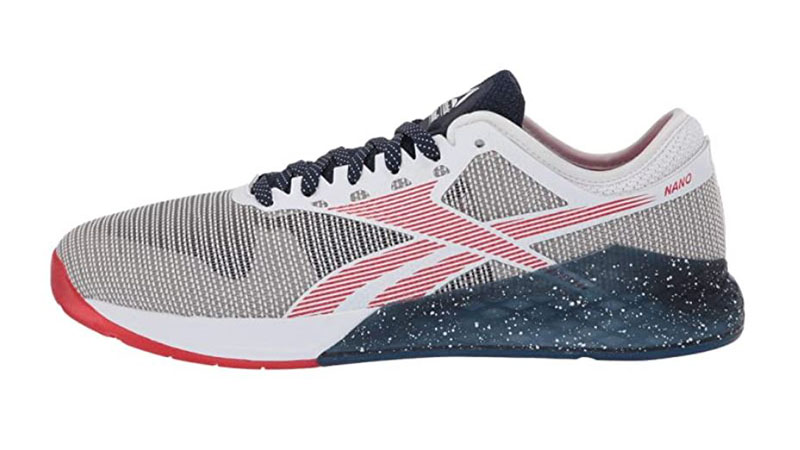 13. Under Armour UA TriBase Reign 2.0
Whether your lifting weights or doing some cardio, the Under Armour UA TriBase Reign 2.0 is a great workout shoe. You'll stay well connected to the ground for lifting with the UA TriBase™ directional tread, medial rope grip, and full rubber outsole that has strategically placed flex built-in under the toes. In terms of comfort, the Micro G® foam midsole is responsive and comfortable, as is the foam sockliner and ankle collar. You'll also feel cool and fresh, thanks to the breathable mesh upper.

14. inov-8 F-Lite™ G 230
Meet a tough workout toe-to-toe with these sturdy shoes from inov-8. They're designed to move naturally with your foot while delivering support and flexibility, so it's great for both cardio and weights. An abundance of technology has gone into this design. Firstly, there's Cordura® mesh in the upper, so you stay fresh all day, while the EXTEROFLOW™ midsole is cushioning underfoot. Reach the top faster in your rope climbs with the ultra-grippy 360º ROPE-TEC™ system and graphene-enhanced G-GRIP rubber outsole. This also makes them exceptionally durable. Finally, enjoy extra cushioning under the heel and around the tongue and collar.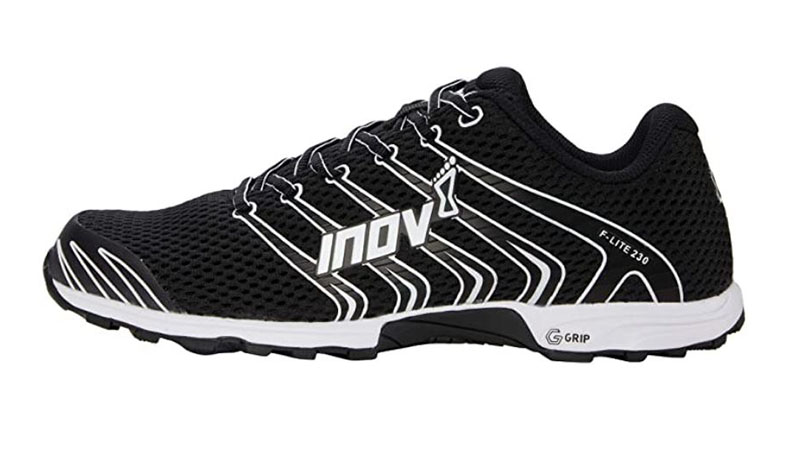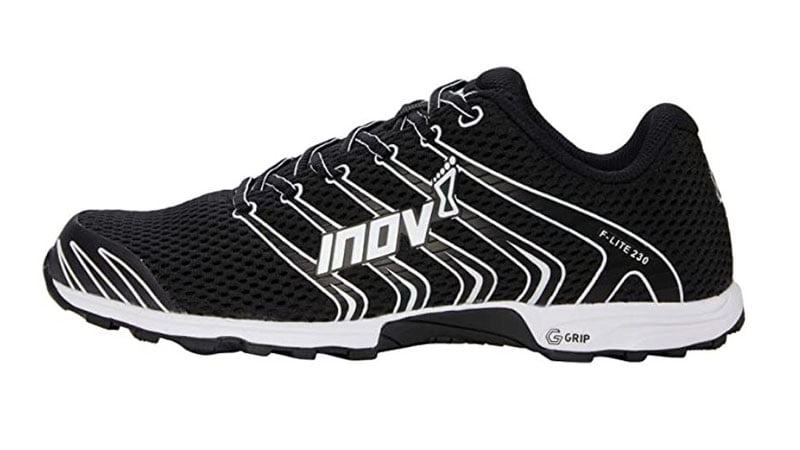 15. Hoka One One Akasa
The Hoka One One Akasa is a shoe for the runners. The Active Foot Frame acts like a bucket-seat for the foot while the Meta-Rocker assists the foot's transition from heel-strike to toe-off. Whether you're running a marathon or just out and about for the day, you'll be comfortable thanks to the plush cushioning and dual-compound memory foam sockliner. In terms of the sole, everything is designed for comfort and functionality. The wishbone-shaped rubber outsole has high-rebound and follows the natural gait-path for good traction and flexibility. Finally, the knit upper is both breathable and supportive.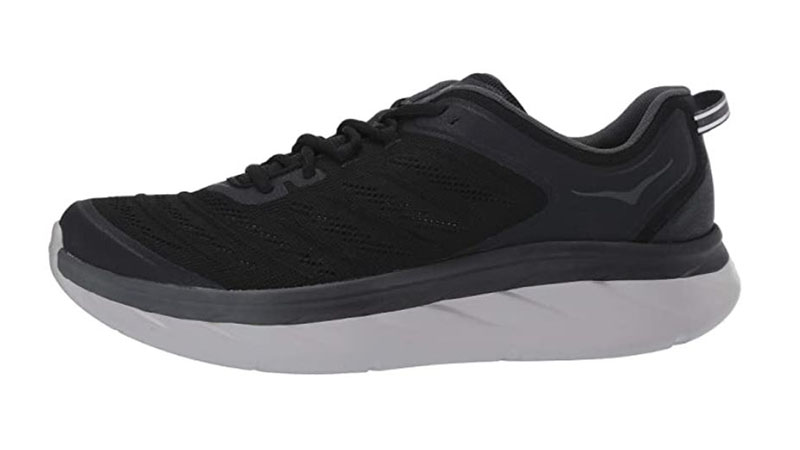 Best Workout Shoes for Men FAQs
What are the best shoes for gym workouts?
You'll want to select a shoe that gives you good padding, support, and breathability. Nike has some great options, including the SuperRep Go, Free Metcon 3, and FS Lite Trainer 4.
What is the best men's cross-training shoes?
If you're looking for an excellent cross-training shoe, you need one that will cushion your toes for high impact activities, support lateral movement, and hold onto your foot securely. Nike has some great options, including the SuperRep Go, Free Metcon 3, and FS Lite Trainer 4. Non-Nike options include the New Balance Minimus Prevail and the Reebok CrossFit® Nano 8.0.
What is a good cross-training shoe?
A good, sturdy cross-training shoe supports a variety of activities that have a range of motion. You'll want underfoot shock absorption, reinforced sides for lateral movement, and arch and heel support, so you're not slipping around. Nike has some great options, including the SuperRep Go, Free Metcon 3, and FS Lite Trainer 4. Non-Nike options include the New Balance Minimus Prevail and the Reebok CrossFit® Nano 8.0.
Can I use running shoes for working out?
You can use running shoes for working out, but it's not ideal. The way your foot moves in the shoe when you're at the gym or in a class is different from running. Running shoes tend to be much lighter and focus on forward momentum and foot to ground connection from heel-strike to toe-off. As such, they don't have the same sturdiness or lateral support that a cross-trainer does. Wearing runners for general workouts out can wear them through faster, cause discomfort, and impact your performance.
SUBSCRIBE TO OUR NEWSLETTER
Subscribe to our mailing list and get interesting stuff and updates to your email inbox.