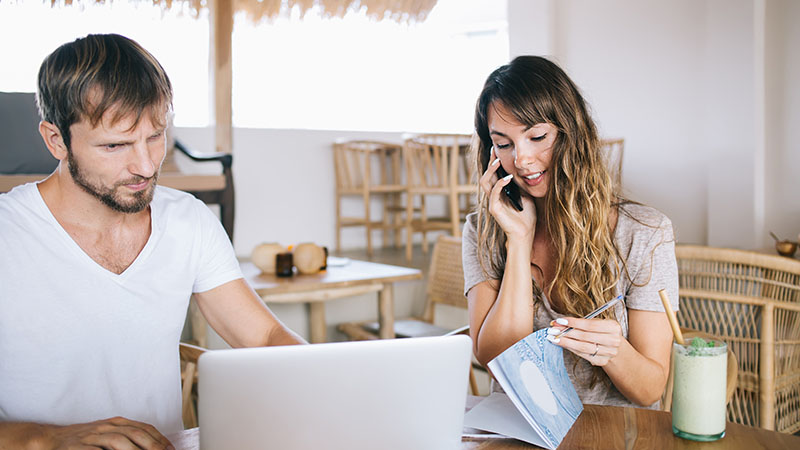 Whether you're in isolation, looking for a job with more flexibility, or need something to tide you over while the world settles down, working from home can be fantastic. The commute is short — just the distance from your bed to the couch or home office. The dress code can be as casual as pajama-chic. Plus, the forks don't mysteriously disappear from the kitchen. Advances in technology and increasingly flexible employers mean working from home is becoming more accessible and viable. With a variety of roles that can be done from anywhere, there's a job to suit everyone. Check out the list below for some work from home job inspiration.
1. Customer Service Assistant
Customer service assistance is one of the more accessible roles to get set up and work from home. These roles generally include assisting customer inquiries through phone calls or answering web chats. It may also include some administrative tasks. The position requires excellent communication skills, a reliable internet connection, and a computer. A headset for taking calls is extra helpful if you're on the phone a lot.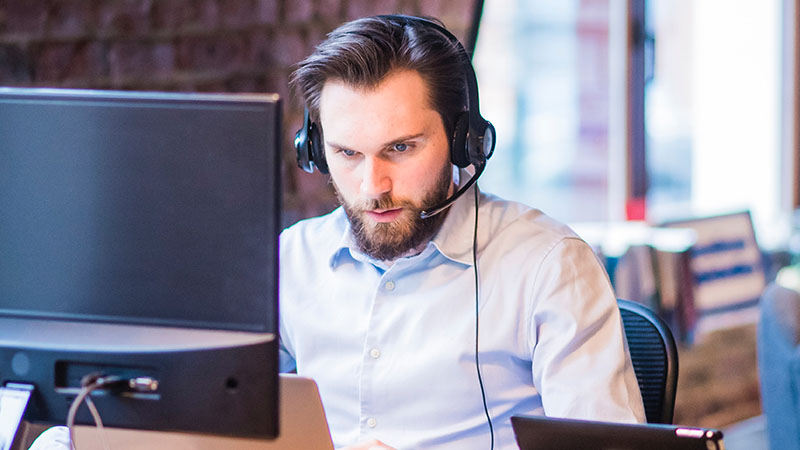 2. Online Sales Representative
If you have a background in retail, then online sales might be the perfect work-from-home job for you. This role involves selling a company's products or services, often over the phone. In-depth knowledge of what you're selling is essential to be able to answer questions and sound confident easily. You'll need effective persuasion and communication skills, as it can be a little trickier to close a sale over the phone. Some companies will also have their owns sales software, which might require some training, but will make the job easier.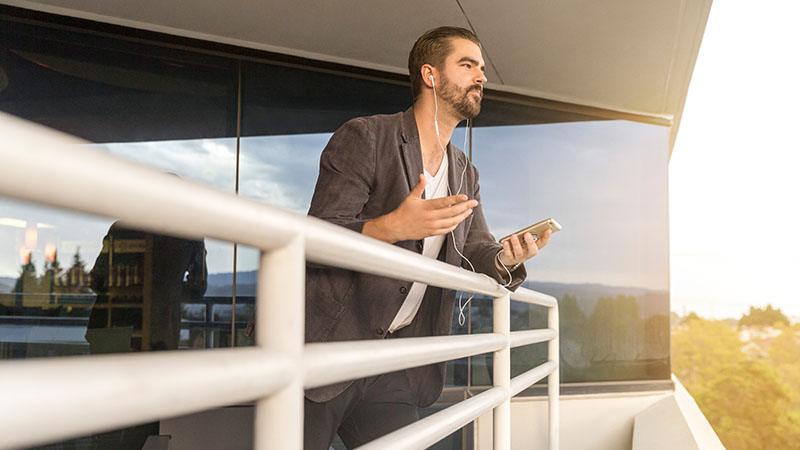 3. Freelance Content Writing
Perfect for wordsmiths, freelance content writing is an excellent work from anywhere option. The great thing about freelance content writing is the variety of tasks available. This kind of job could include copywriting for products or services, blog writing, social media posts, website copy, or even ghostwriting books. It also doesn't require formal education, but a good understanding of English, spelling, and grammar will be an advantage.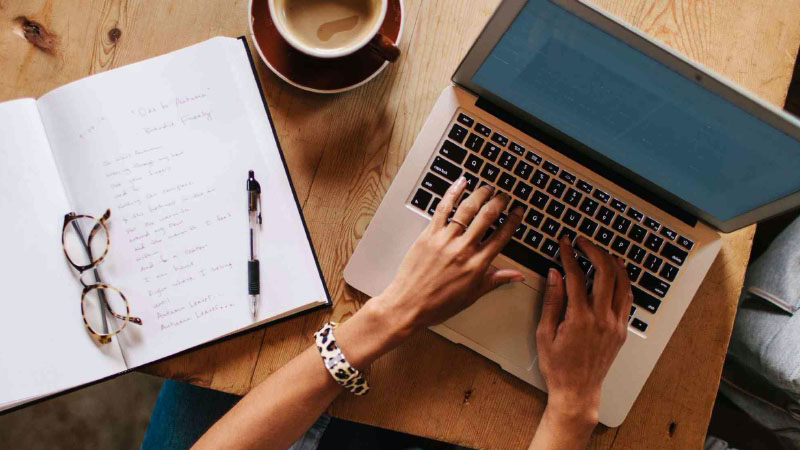 4. Bookkeeping
You don't need an accounting degree to do bookkeeping; however, because it is more specialized, it does require a TAFE or college course. Low client interaction and virtual business operations make this the perfect stay-at-home job. Bookkeeping generally involves banking reconciliation, record keeping, running reports, and some data entry. Luckily, many businesses require a bookkeeper, so there can be a lot of options available.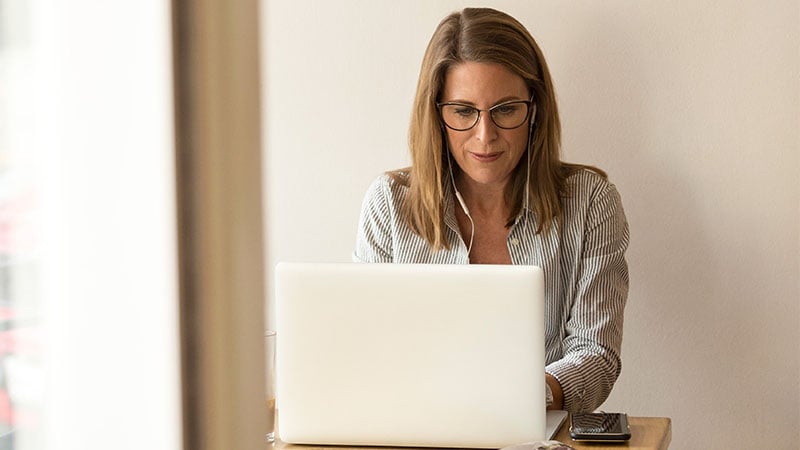 5. Virtual Assistant
Advancements in collaborative software and an increase in shared calendars and email inboxes mean the traditional role of office or administration assistant has easily moved out of the office. Virtual assistants perform clerical and administrative duties. This job might include scheduling meetings, taking phone calls, digital filing, or typing. All of these tasks can be done from the comfort of your own home. This role is great for people who have superior time-management skills and are well-organized.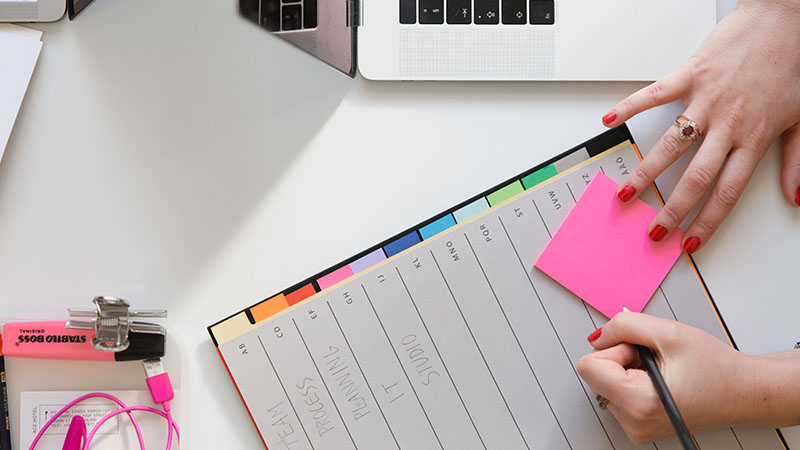 6. Data Entry
Data entry is perfect for people who have less experience. While a lot of data management is automated, there are still requirements for a human touch. This may include interpreting data from scanned documents, images, or handwritten information. Attention to detail and a drive for accuracy is vital in this role. While the work may not be the most thrilling, the hours can be very flexible, allowing you to fit it in around children, housework, or other commitments.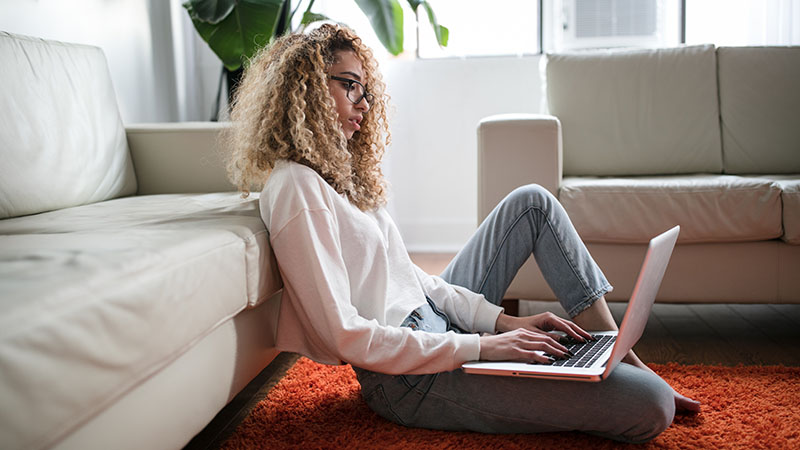 7. Coach
Coaching can take many forms — fitness, business, or life — and can be done while you stay at home. If you're a qualified personal trainer, you can train your clients from home using technology. Sessions might include one-on-one video training with clients, virtual group meet-ups, or an online training and nutrition program. For business coaching, there are many business owners seeking mentors and advice to grow their companies. If you have extensive experience in business or have learned some valuable lessons that others could gain insights from, online business coaching is a meaningful work-from-home opportunity. Finally, life coaching is another great option for people who are empathetic, level-headed, and good at listening. Life coaches help others find direction in life by providing advice and guidance for setting goals for personal or professional development. Life coaching, like fitness coaching, is more specialized and requires a formal certification.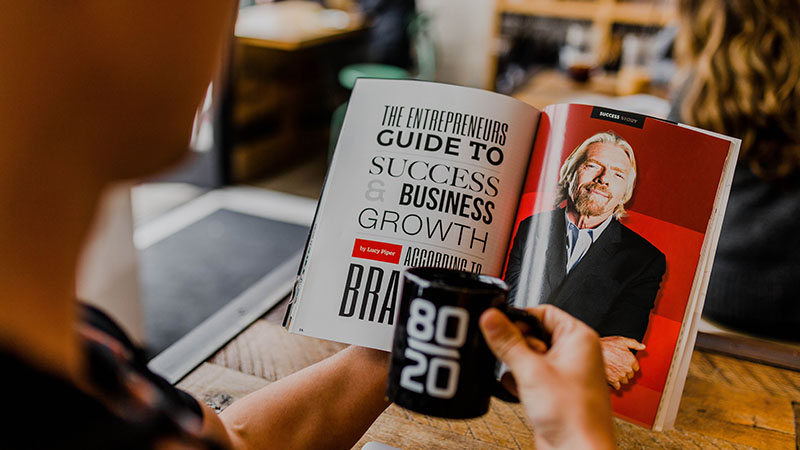 8. Virtual Receptionist
A virtual receptionist is essentially a professional phone answering service. It includes routing phone calls and taking messages for staff. There can be an overlap with online customer service, depending on the role and company. As such, you might also answer customer inquiries and respond to emails. All kinds of businesses employ this sort of service, from start-up companies with only a few staff to large corporations needing to outsource basic tasks. Applicants for this job should have a polite, friendly phone manner.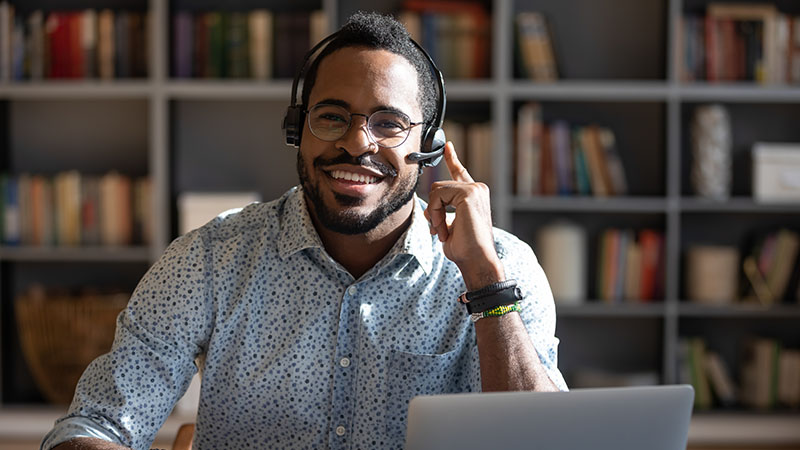 9. Proofreading
For wordsmiths with next-level attention to detail and grammatical accuracy, proofreading may be the perfect stay-at-home job. Proofreading is a more skilled role, though formal education is not required. Proofreaders check for more than just grammar, they also look for consistency, formatting, style, and they confirm facts. Similar to freelance writing, the kind of work available can be very varied. One day you might proofread corporate communications, then the next day, it could be a novel.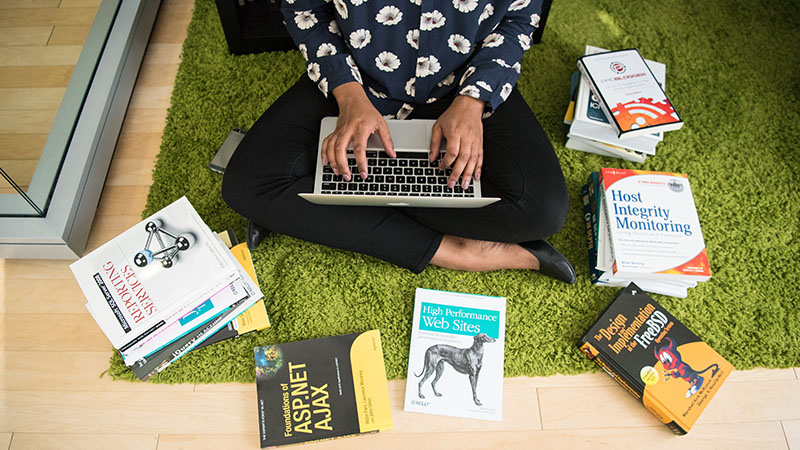 10. Blogging
Blogging is a terrific option for people who love writing and storytelling. You could start your own, or contribute as a writer to someone else's blog. If you write for someone else, it would generally be on a freelance basis as the need for content can vary. If you choose to start your own, it can be simple but does require patience. Income from blogging is generally either through on-page advertising or affiliate marketing. You will need the patience to build an audience before it starts paying off, but the instant reward is being able to write about the things you like.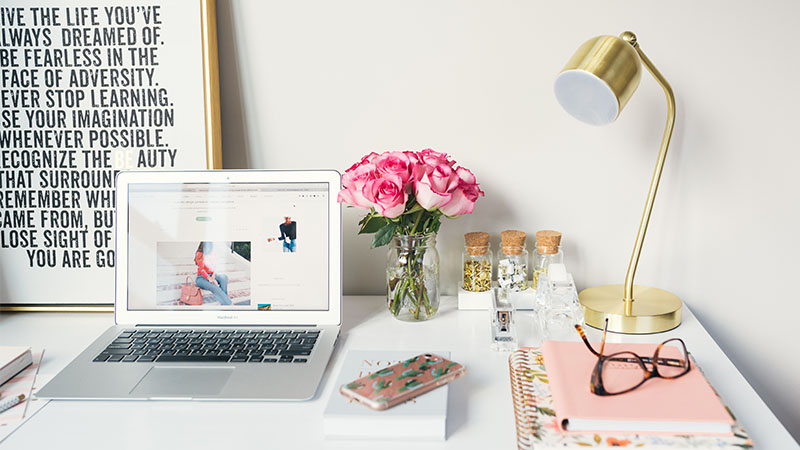 11. Social Media Manager
Very few businesses don't have a social media presence these days. As such, it's crucial to have a strong position to stand out from the crowd. Managing a company's social media from home involves developing a social media strategy, writing posts, basic graphic design, paid advertising placements, analyzing data, and interpreting trends. Depending on the company and the level of involvement, it may also include community relationship management as well. This mixed-skill position is excellent for tech-savvy individuals, with a head for design and writing, as well as data.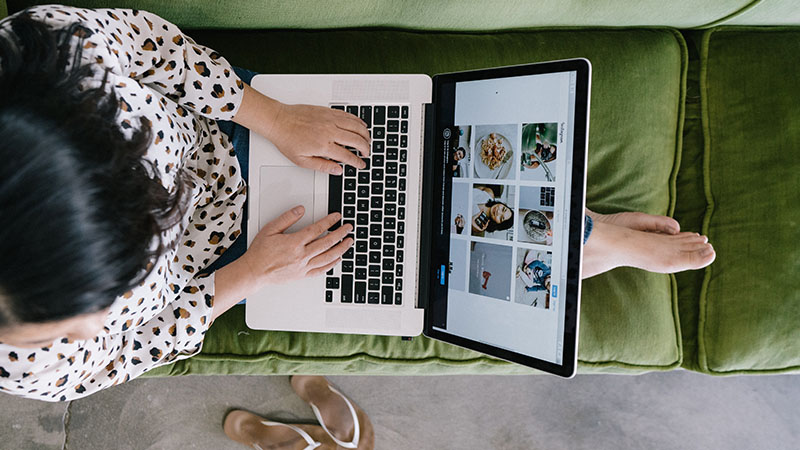 12. Online Tutor
Parents and teachers looking for some extra income would be well-suited to online tutoring. Younger children can be coached through their more general curriculum by most people. However, once students are in high school, it's good to have extensive knowledge in a particular area and to specialize in that subject. This is a higher-skilled role, so a degree in education, while not essential, would be incredibly helpful, as would an understanding of school curriculums and testing expectations.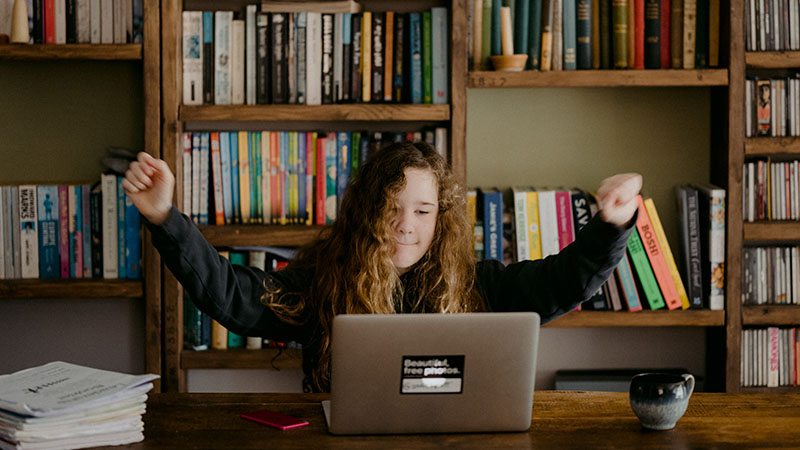 13. Translator
If you're skilled enough to speak more than one language, put them to use while working from home as a translator. Translating could take the format of converting documents from one language to another or acting as an interpreter over the phone or on a video call. As the world becomes more and more connected, the opportunities for translation will increase. No formal education is required; however, you do need to be fluent in all the languages in which you're working. Additionally, an ability to multi-task and think quickly is beneficial when interpreting spoken communication between parties.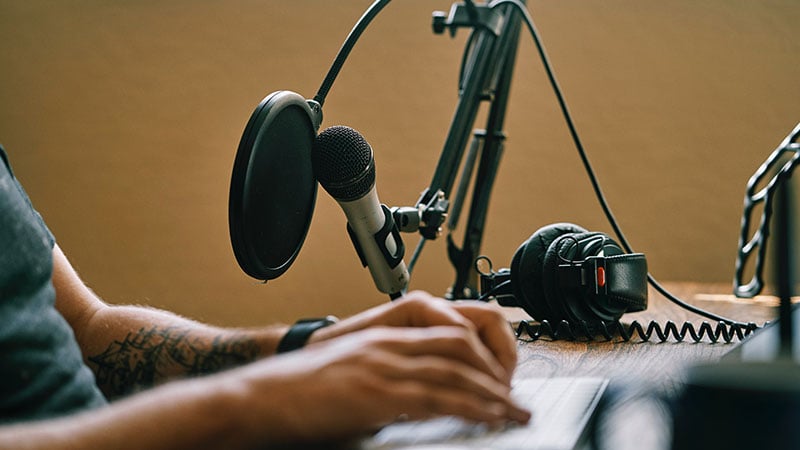 14. Selling on Etsy
For the creatives out there, making products to sell on Etsy is the ultimate work-from-home opportunity. From robust leatherwork and homemade garments to fine jewelry and custom stationery, there's such a variety of products to buy. Setting up an Etsy store is a brilliant way to monetize a hobby or skill that you enjoy. The ultimate goal would be an at-home studio where your creative juices can flow, and the morning commute is as long as the walk from your bedroom.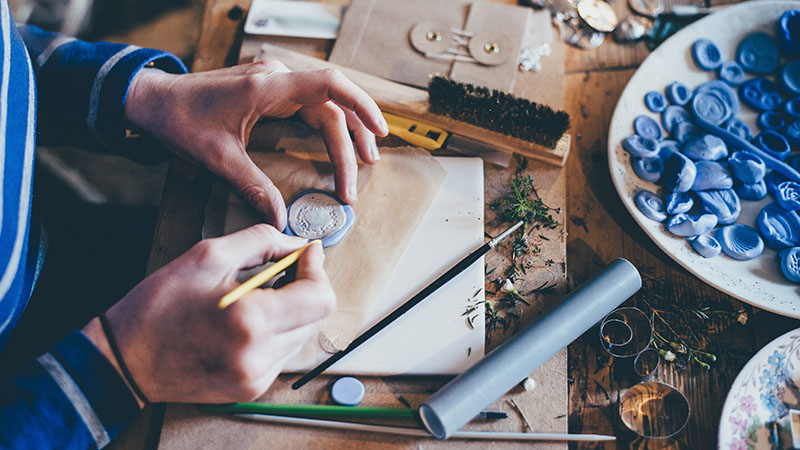 15. Search Engine Evaluation
This unique job is relatively simple and just requires an internet connection and access to a search engine. It's a great option if you're new to working from home. You'll receive a set of guidelines, as well as keywords, and you need to analyze and evaluate your search results in relation to those guidelines. Your feedback allows search engine companies, such as Google, to improve the accuracy of their services.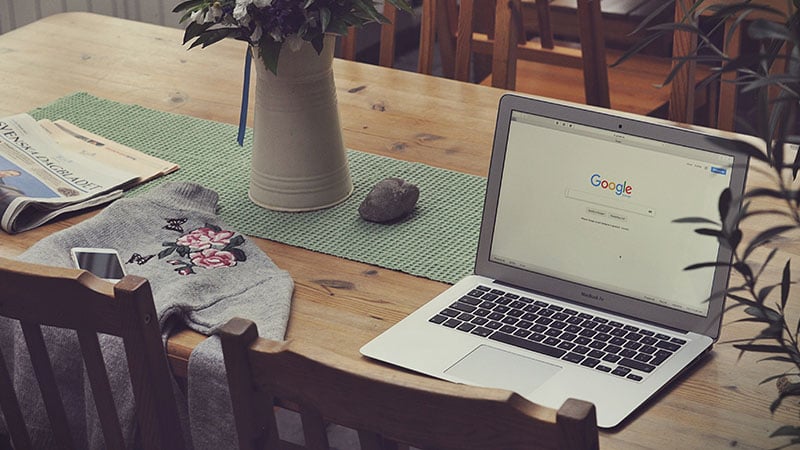 16. Graphic Designer
The more skills you have in graphic design, the more you can earn working from home. Some companies just require simple graphics done up using programs such as Canva. This kind of job doesn't require formal education, just an eye for design. However, if you do have a qualification and experience with the Adobe Suite, you could easily forge a more traditional graphic design career, all from the comfort of your home. Jobs can vary from logo design, branding to photo editing or even commissioned artworks. There are also many graphic design marketplaces, making it easy to find work, especially if you have a thorough portfolio.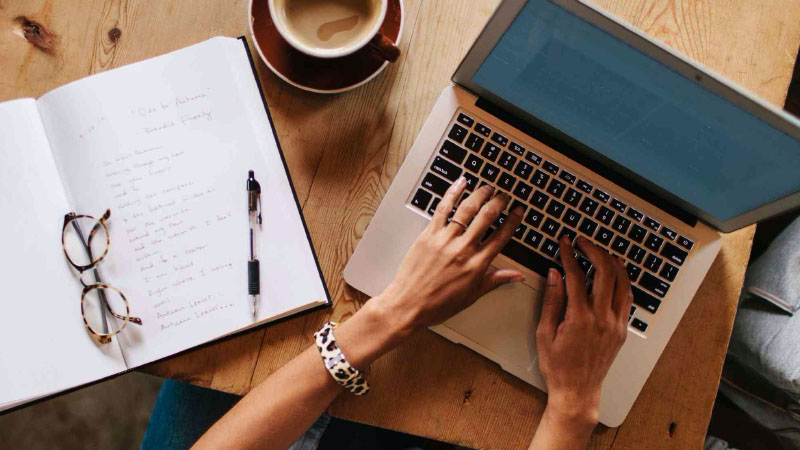 17. Web Designer
If coding is your second language, web design is the perfect role. Creating unique websites from scratch can be a very profitable work from home role. It is a skilled job, so it requires experience, coding knowledge, an understanding of design, and a robust portfolio to attract new clients. Web designers will also need good communication skills to collaborate with the client. You will be getting clients from different industries, this allows for plenty of flexibility and variety.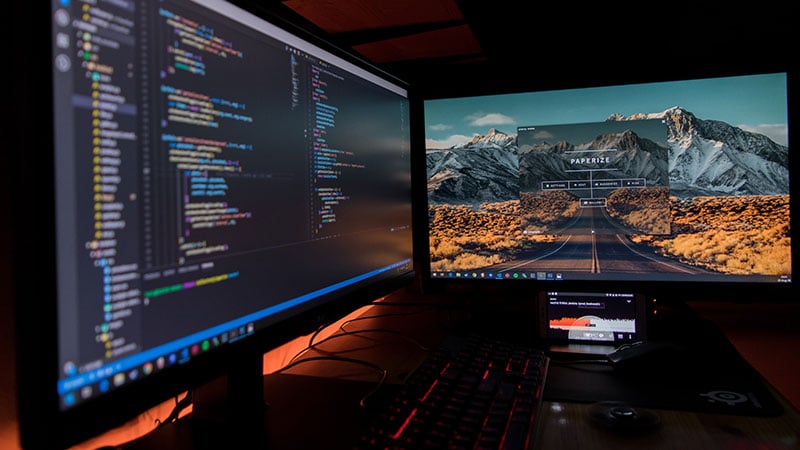 18. Programming and Software Developer
Another fantastic stay-at-home job for IT gurus is programming and software development. Like web design, this is a skilled role and requires experience, as well as some form of relevant education and fluency in programming languages. This role can involve everything from design and development to implementation and testing of new programs or software. Often this kind of position will require full-time hours, but the flexibility of where you work is up to you.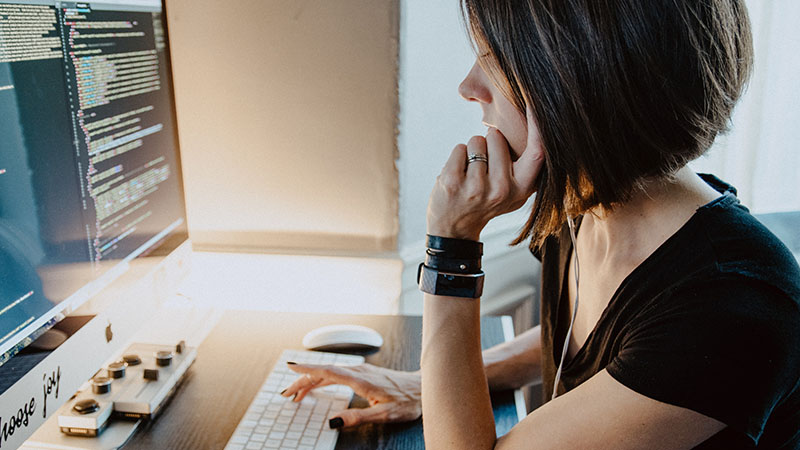 19. Transcriber
Transcribing is a specialized form of data entry. This job involves converting audio or video into text. As such, typing speed and accuracy are the key to success in this role. If you're transcribing industry-specific audio such as medical lectures or court recordings, knowing the jargon and acronyms would be beneficial to avoid mistakes. It allows for really flexible hours and accepting the amount of work that suits your schedule.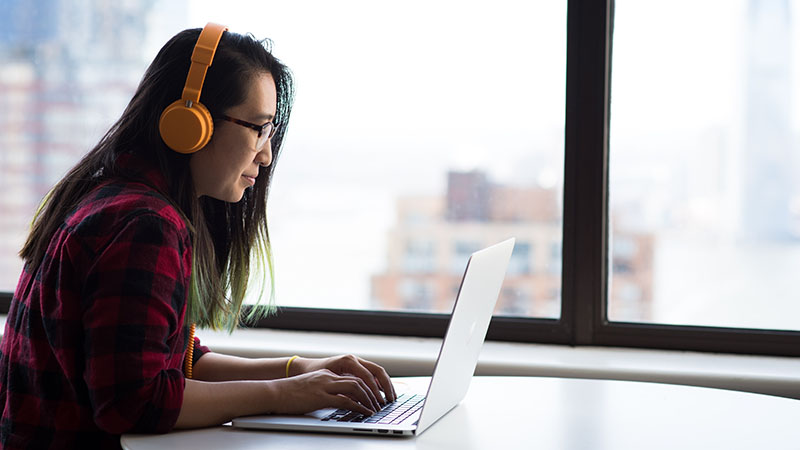 20. Telephone Nurse
Telephone nursing is a surprising alternative for registered nurses looking for work from home options. There are several types of telephone nursing. Firstly, telephone triage nursing allows patients to call for advice about what course of action they should take with a health issue. Nurses will assess the problem over the phone, and recommend if emergency care is required, or just a trip to the patient's general health practitioner is enough. Secondly, health insurance companies also use registered nurses to handle case management, authorize treatment plans, and provide general education. While there may be less patient connection than working at a hospital or medical clinic, you do have the benefit of working from home.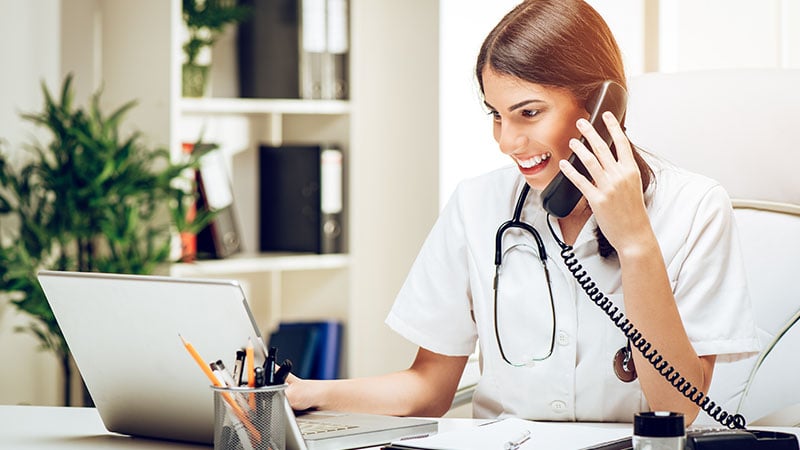 21. Matchmaker
If you consider yourself a bit of a Cupid, why not give matchmaking a try? Working for a matchmaking organization can easily be done from home. Connect with clients over the phone to find out what they're looking for in love. Then, search the database for potential matches. Strong communication skills and an empathetic nature are essential for succeeding in this role.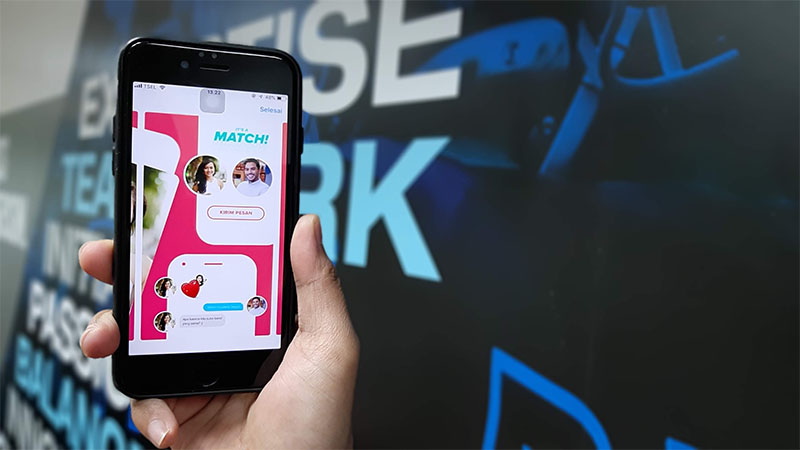 22. Content Marketer
Content marketing is perfect for those with a marketing background and creative thinking. A content marketer will put together a complete plan for creating and sharing content to enhance customer experiences. The goal is to drive sales and repeat business through authentic storytelling. This is more than merely advertising and is about creating a relationship of trust with your customers. The content will vary depending on what the business is selling, but generally, it can all be produced from home. However, this is more likely to be a full-time role, rather than casual hours.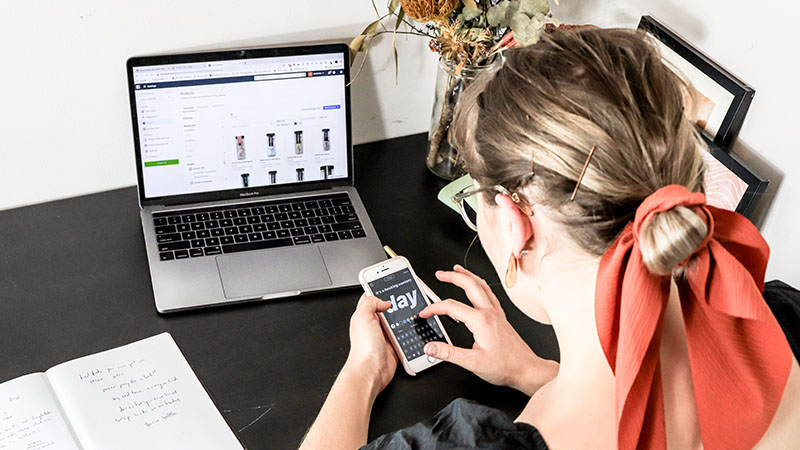 23. Computer Troubleshooting Technician
"Try turning it off, then on again" is easily said over the phone from your couch. Jokes aside, IT helpdesk services are the perfect jobs for working from home. Most companies allow remote network access, meaning you can connect to anyone, anywhere. With more and more workforces embracing remote working, assistance needs to available to everyone. A basic understanding of IT is beneficial, but this is mostly an entry-level role. An empathetic nature and desire to fix things will also serve you well in this position.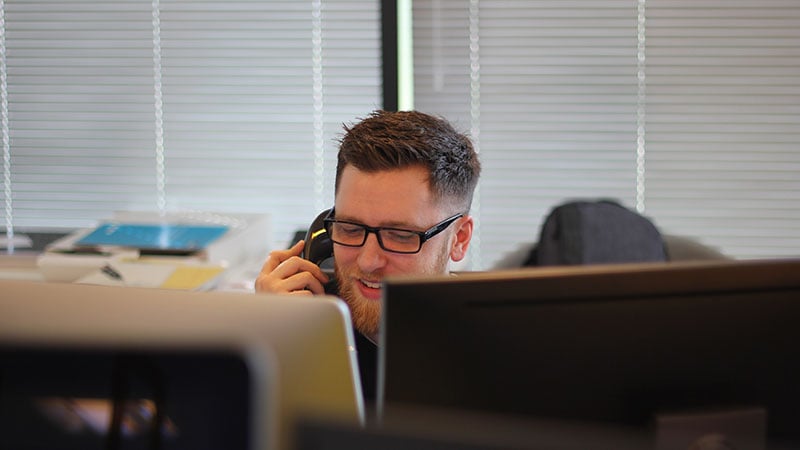 24. Online Counseling
Online counseling is an essential resource in reaching at-risk and struggling members of the community who might not have access to traditional mental health services. This is a skilled role that requires a formal qualification in counseling. However, if you have the training, this can be a gratifying role to do from home. Online or phone counseling services mean clients can call or chat for confidential advice. While there are cons to online or phone counseling, there are undoubtedly significant benefits. These include accessibility, reducing the fear of physically going to counseling, affordability, and anonymity.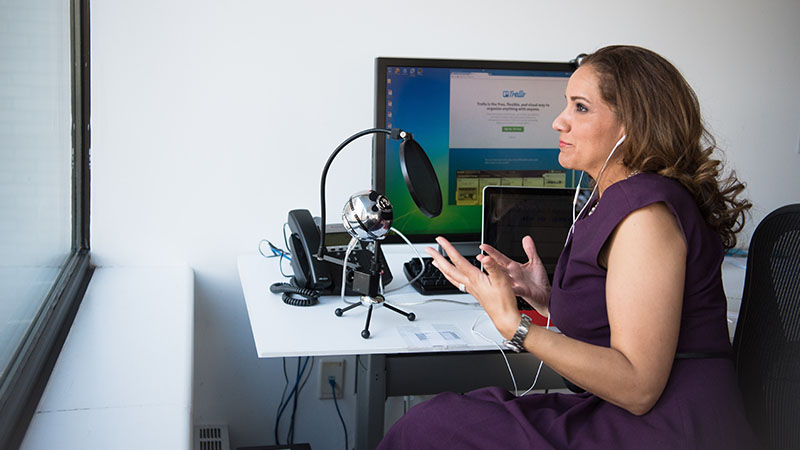 25. E-commerce
E-commerce is a vast industry, and there are a variety of business models available. Your available capital, time, and storage space will help determine what method you should use. Dropshipping sees you set up an online storefront, and then your supplier sends the order directly to the consumer. This is a super simple form of e-commerce, but there's a lot out of your control. Another option is business-to-business wholesaling and warehousing, although this does require a significant financial and time investment. Private label or white label manufacturing lets you outsource manufacturing, rather than set up your own production facility. This could be to build a unique product or for repackaging a product that exists already. It does generally require a relatively large order volume. For both of these options, the manufacturer can then ship to you, or a third-party seller such as Amazon.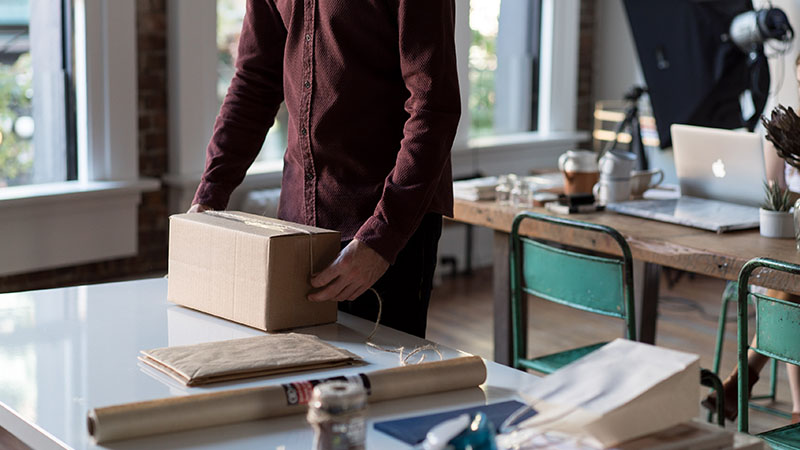 FAQs
What type of work can I do from home?
There are a lot of jobs you can do from home. Why not try roles such as customer service assistant, online sales, data entry, virtual assistant, transcriber, graphic designer, search engine evaluator, or proofreader.
What are the most common work from home jobs?
The most common work-from-home jobs include bookkeeping, tutoring, virtual assistants, content writing, customer service assistance, and online sales representative.
How much do you make working from home for Amazon?
The rates for work-from-home jobs at Amazon will vary depending on the role. Sales and customer service representatives can earn around $14 an hour, while content writers and recruiters can earn $18. Higher paying roles include Amazon influencers and business analysts who can earn over $20 an hour. Finally, affiliate marketing can bag you 4-12% commissions when people buy through your links.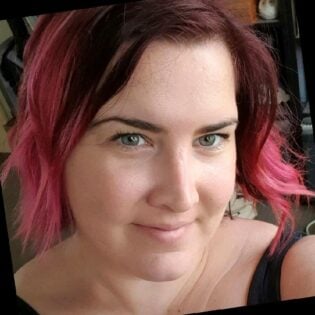 Alexandra Linde is an experienced writer holding a bachelor's degree in Journalism. She is the owner of Alexandra McKiterick Creative and has expertise in travel, fashion, fitness and lifestyle. Alex has previously written for Flightcenter, Travello, and Backpacker Deals.
SUBSCRIBE TO OUR NEWSLETTER
Subscribe to our mailing list and get interesting stuff and updates to your email inbox.