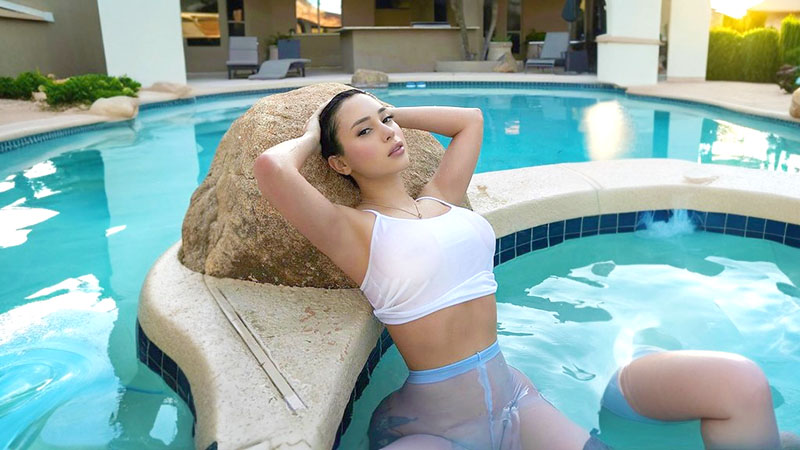 Veronica Perasso has become a face to look out for on social media platforms, especially Instagram, where she showcases her impeccable fashion sense and modeling skills. Her popularity has spread like wildfire, and she has amassed a huge following across the globe. But her talents don't just stop there. Veronica is also making waves on OnlyFans, where her exclusive content is eagerly sought after by fans. This rising star is definitely one to watch as she continues to make a name for herself in the digital sphere.
RELATED: 50 Hottest Women in the World
Veronica Perasso Facts
| | |
| --- | --- |
| Name: | Veronica Perasso |
| Age: | 24 |
| Date of Birth: | August 7, 1998 |
| Birth Place:  | Scottsdale, Arizona |
| Nationality: | American |
| Religion: | Christianity |
| College | Arizona State University |
| Eye Color: | Brown |
| Hair Color: | Black |
| Zodiac Sign: | Leo |
| Height: | 5'2 inch/ 157 cm |
| Weight: | 121 lbs / 55 kg |
| Body Measurements: | 34-24-34 |
| Net Worth: | $2.5 million (Estimated) |
| Relashionship Status: | Single |
| Profession: | Model and social media influencer |
| Instagram: | @veronicaperasso 5.2m followers |
| Twitter: | @veronicaperass 507k followers |
| Onlyfans | @veronicaperasso |
Who is Veronica Perasso?
Veronica Persaaso is a social media influencer, model, and OnlyFans star who was born and raised in Scottsdale, Arizona. With a passion for modeling at a young age, she knew that this was the field she wanted to pursue professionally. She comes from a well-to-do family and has successfully graduated from high school, and is pursuing her education at Arizona State University while simultaneously working towards building her modeling career. Veronica is now a social media sensation whose stunning photographs and videos attract over 5 million Instagram followers. She is also a popular influencer on TikTok, where she creates videos of singing, dancing, pranks, reactions, comedy, and lip-sync. She is also active on Twitter, sharing updates on fashion.
Veronica Perasso's Career
Veronica's journey as a fashion model and blogger began with a single Instagram post that was so captivating it went viral and added a million followers to her account overnight. Ever since, she has been sharing her modeling photos, videos, and fashion content on social media platforms, especially on Instagram, where she has become a well-known face and promoter of various lingerie, makeup, apparel, and swimwear brands. Her popularity has skyrocketed, and she has been fortunate enough to grace the covers of various fashion, entertainment, and fitness magazines. Veronica Perasso is currently represented by Fozzy Girls' marketing and modeling agency and is gearing up to take on the fashion world with her unique style and charm.
Veronica Perasso's OnlyFans Account
Veronica's star power is not limited to just Instagram. She has also become a sensation on Only Fans. With her exclusive nude content, Veronica has won the hearts of premium users from around the world. Her popularity on the platform has not gone unnoticed, as many fashion and sports magazines are lining up to feature her on their covers and in their stories.
Veronica Perasso's Net Worth
Veronica Perasso has an estimated net worth of $2.5 million, and it is clear that her career as an influencer and model has been a lucrative one. Her stunning looks and engaging personality have garnered her a massive following, and it's no surprise that she's been able to turn that into a successful business. In addition to her work on social media, Veronica has also found success on OnlyFans, where she's built a loyal following eager to see more of her.
Veronica Perasso's Looks
Veronica Perasso's stunning body, which measures 34-24-34 inches, has won her a massive following on these platforms. Standing at just 5 ft 2 in or 1.57 m tall, Veronica may be petite, but she certainly commands attention with her gorgeous lifestyle pictures. Her dark brown hair and brown eyes make her even more alluring.
Veronica Perasso's Boyfriend/Relationship
Although many people are curious about her personal life, Veronica Perasso has managed to keep it mostly private. What we do know is that she is currently single and not dating anyone. There is no record of any previous relationships either, indicating that she may be focusing solely on her career at the moment. Whether she is interested in marriage and children in the future is unknown, but for now, she seems to be content with her single life. It's no surprise that Veronica's fans are eagerly waiting to see what her next move will be in both her personal and professional life.
Veronica Perasso's Cat
With her distinctive spotted markings and large, standout ears, it's no surprise that Leah (Veronica's Cat) has captured the attention of Instagram users everywhere. Unlike other cats that flood the app, Leah belongs to the exotic Savannah breed – a strikingly beautiful feline that has been turning heads since she first made her social media debut. Even without the ability to roar, Leah is still quite the hunter, particularly when it comes to her favorite fascination with wet fishes.
Veronica Perasso Photos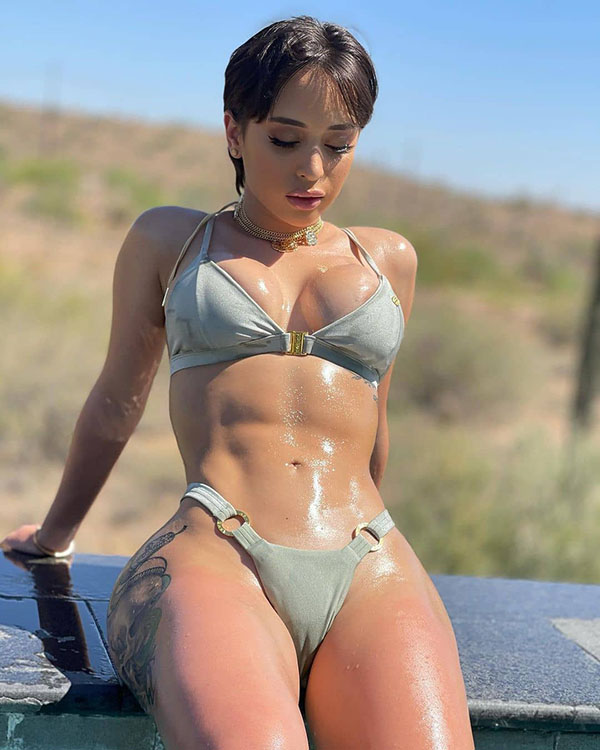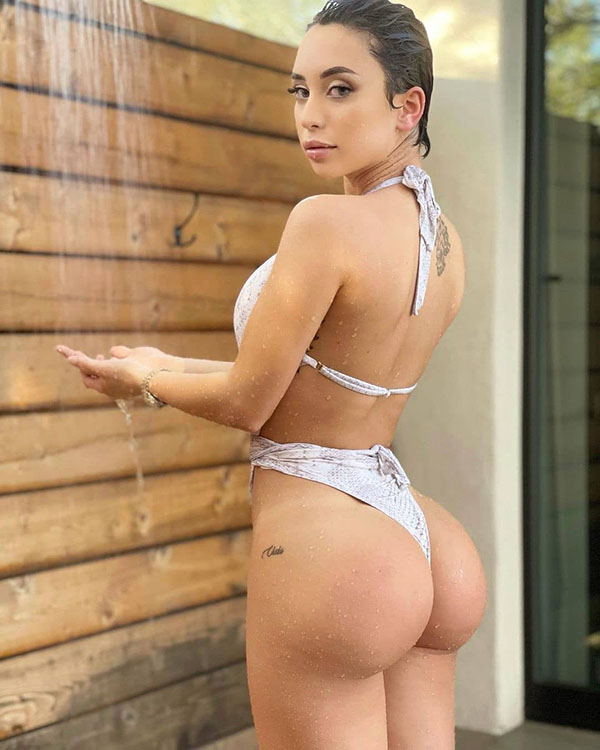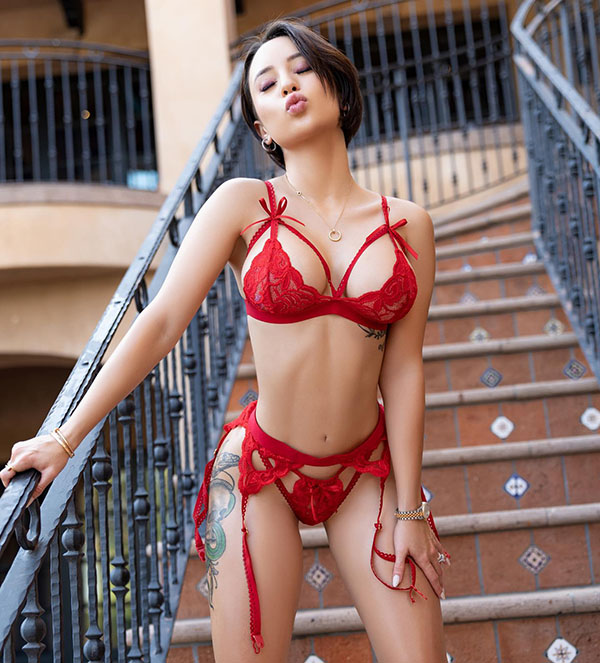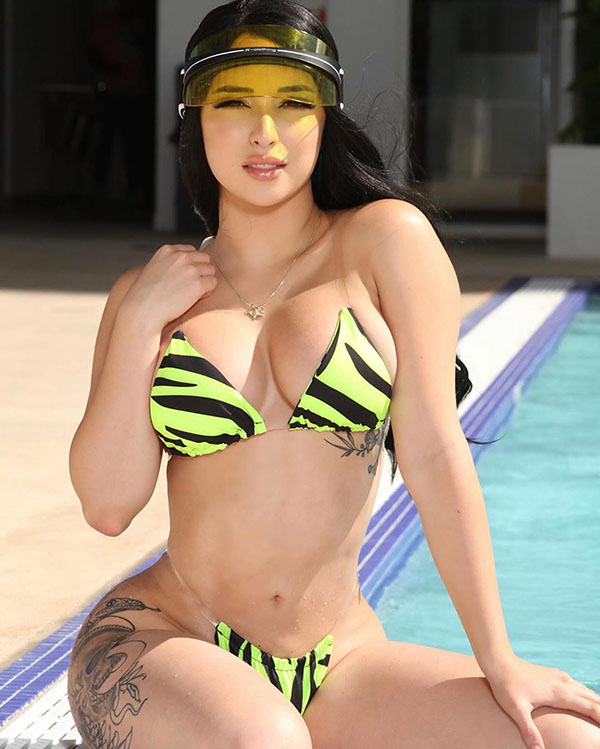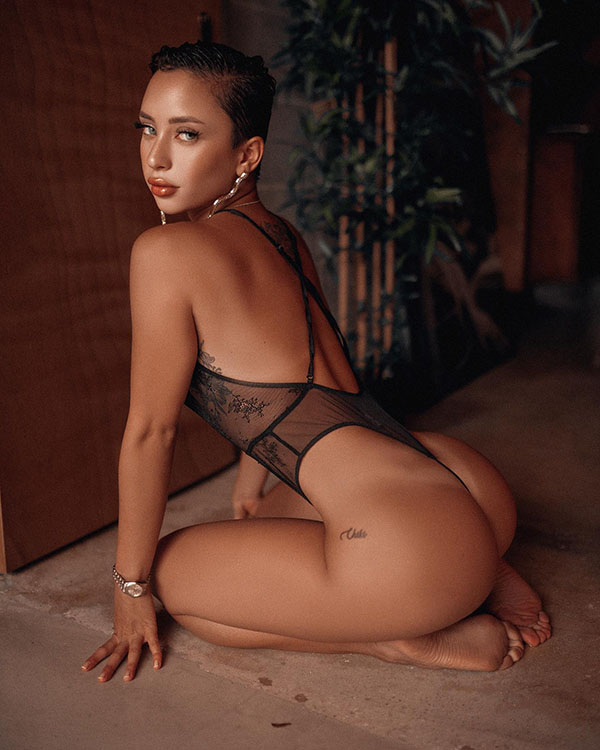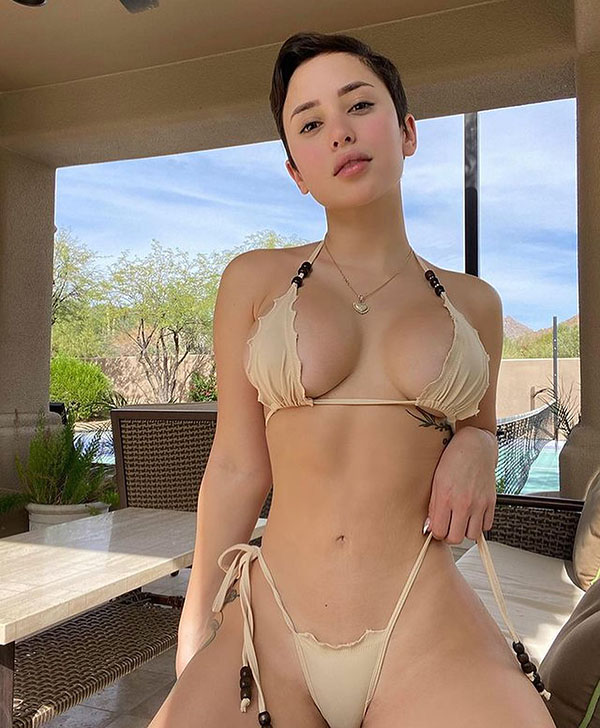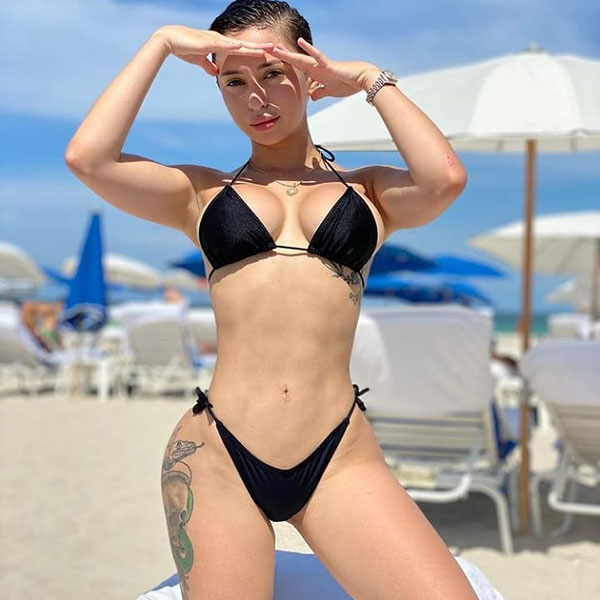 Veronica Perasso FAQ's
How old is Veronica Perasso?
Veronica is 24 years old as of 2023.
How tall is Veronica Perasso?
Veronica Perasso is 5 feet 4 inches tall.
SUBSCRIBE TO OUR NEWSLETTER
Subscribe to our mailing list and get interesting stuff and updates to your email inbox.