Mary Nabokova may be a relatively new face in the modeling world, but she has already made a big impression. Her stunning photos and dedication to fitness have earned her a loyal following of fans who can't get enough of her. But what really sets Mary apart from other models is her versatility. Whether she's showcasing the latest bikini trends, exploring new travel destinations, or sharing her love for fashion and lifestyle, she does it all with grace and style. With an active presence on social media, Mary has been able to connect with fans all over the world and show off her infectious personality. So if you're looking to get to know this rising Russian star a little better, you've come to the right place! We've got all the details on Mary's height, age, career, education, and, of course, her gorgeous photos.
RELATED: 50 Hottest Women in the World
Mary Nabokova Facts
| | |
| --- | --- |
| Name: | Mary Nabokova |
| Age: | 26 |
| Nationality: | Russian |
| Eye Color: | Brown |
| Hair Color: | Blonde |
| Zodiac Sign: | Sagittarius |
| Religion: | Christian |
| Height: | 5'7 inch/ 170 cm |
| Weight: | 128 lbs / 58 kilograms |
| Body: | Chest-36, Waist-24, Hips-36 |
| Net Worth: | $500K (Estimate) |
| Instagram: | @mary.nabokova 1.7m followers |
| Telegram: | @marynabokova 20k followers |
| Twitter | @mary_nabokova_ 20.3 K followers |
| Model Agency: | Marvin Models |
| Onlyfans: | No |
Who is Mary Nabokova?
Mary Nabokova is a Russian-born Instagram celebrity, fashion model, and social media influencer. Her journey to success began in high school, where she found her passion for modeling. She pursued it relentlessly with a bachelor's degree from Moscow University under her belt. Her stunning photoshoots for Vogue, Fashion Nova, Maxim, and many other prominent brands have cemented her position as one of the most sought-after models today. Despite her fame, Mary remains grounded and humble, and her upbringing with her siblings has undoubtedly played a significant role in shaping her into the person she is today.
Mary Nabokova's Social Media
Mary Nabokova is a social media queen whose popularity has skyrocketed over the years. If you're an avid user of Instagram, chances are you've come across this Russian model's profile. Her active engagement on social platforms has helped her attract a sizable following, and it's no surprise to see why. Mary did have an OnlyFans account but is no longer active. However, you can find her on Patreon or MYM.fans where she shares premium, exclusive content with her dedicated audience, who can't seem to get enough of her. Nabokova's social media presence is a testament to her ever-growing fanbase, and it's bound to keep on expanding!
Mary Nabokova's Career
Despite only entering the modeling scene less than two years ago, Mary Nabokova has quickly made a name for herself. Her online presence began with a simple Instagram upload back in 2021, and since then, she has garnered a massive following. Not only does she display her modeling skills, but she also shares glimpses of her lifestyle that have captivated her audience. Her talent has also been recognized by various brands, including Fashion Nova, Oh Polly, and Pretty Little Things. She has even landed photoshoots for publications, showcasing her versatile modeling skills.
Mary Nabokova's Relationship
Mary Nabokova's love life remains a mystery to both fans and the media alike. She has managed to keep any relationships under wraps, and it's unclear if she's currently seeing someone or not. However, this hasn't stopped people from speculating and hoping for more information about Nabokova's romantic life. For now, it seems that the beauty is fully focused on her career and enjoying the single life. But who knows, maybe one day we'll get the inside scoop on what's really going on behind closed doors. Until then, we can continue to admire Nabokova for the talented and independent woman that she is.
Mary Nabokova's Family
Despite Nabokova's success in the modeling world, Mary Nabokova remains quite private about her personal life. We may know that she was raised in Russia, but other details about her family are scarce. Nabokova has not revealed much about her parents or siblings, and it remains a mystery what their names are, professions, or whether they played any part in her modeling career. Nevertheless, rumors have circulated that her mother is a homemaker and her father is a businessman, but we can't be certain of the accuracy of this information. Perhaps in time, as Nabokova grows more comfortable in the public eye, she might let slip some additional information about her family and background.
How Much Money Does Mary Nabokova Make?
Mary Nabokova may be relatively new to the modeling scene, but that hasn't stopped her from earning an impressive income. While some sources estimate her net worth to be around $500,000, others claim it's over $3 million. Either way, there's no denying that Nabokova has established herself as a sought-after model, landing gigs for commercials, brand promotions, endorsements, and more. While her net worth may be up for debate, there's no doubt that Nabokova's career trajectory is on the rise, and it will be exciting to see what the future holds for this talented and enterprising young model.
Mary Nabokova FAQ's
How old is Mary Nabokova?
Mary Nabokova birth occurred on December 5, 1996, making her current age 26.
Is Mary Nabokova married?
Mary Nabokova is currently unmarried.
Mary Nabokova's Photos
Below are some of Mary Nabokova's most beautiful photos from her Instagram account.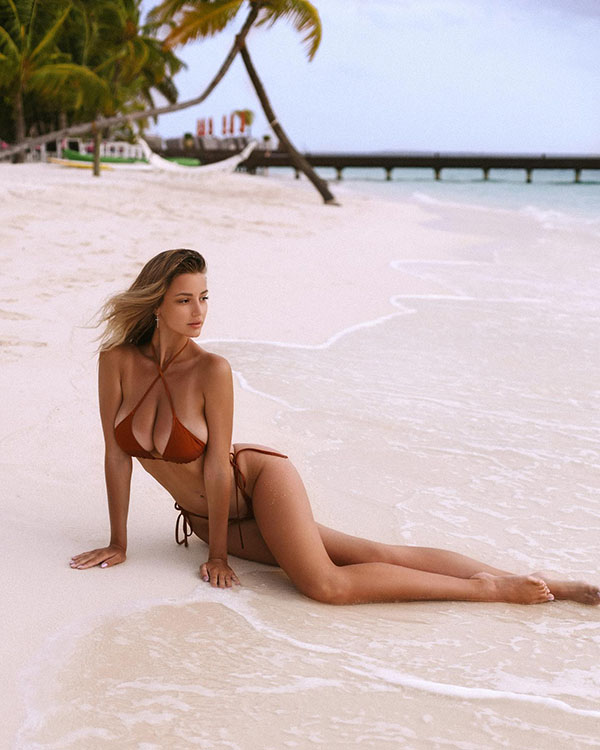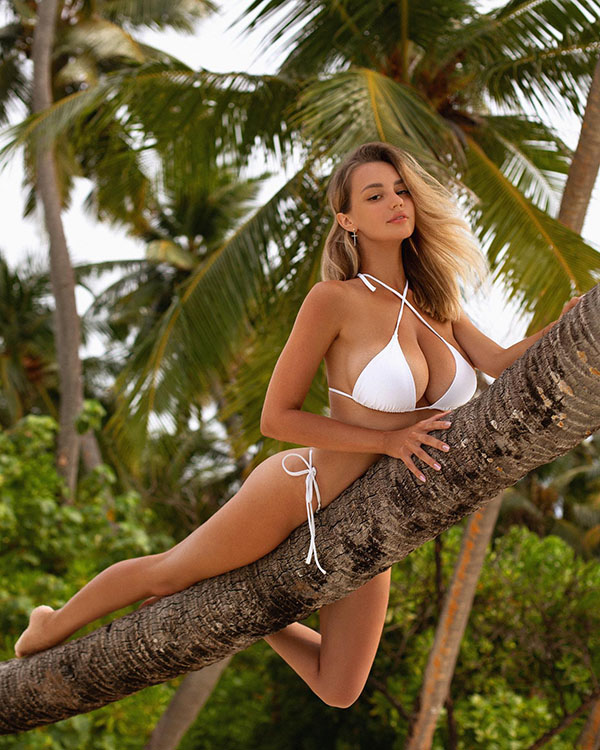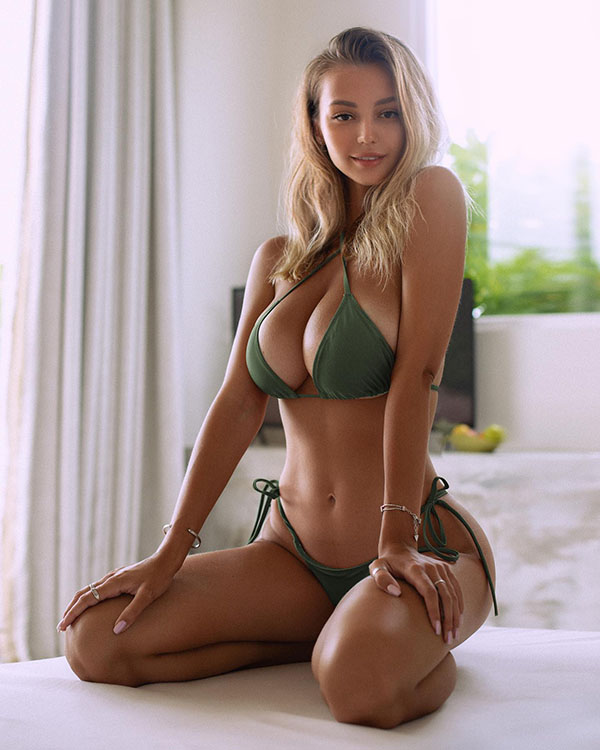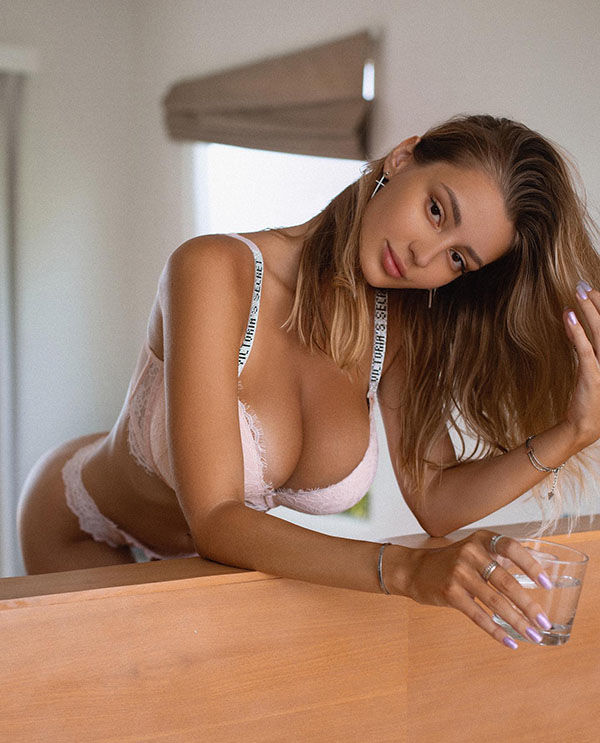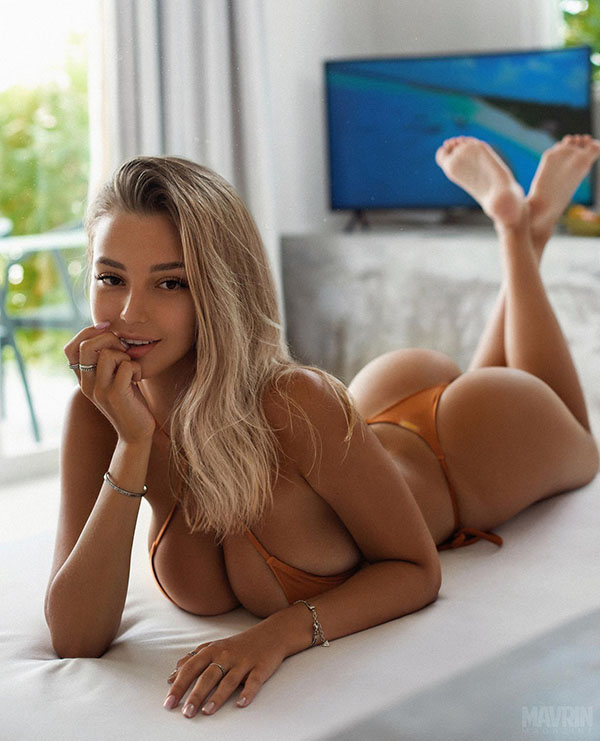 SUBSCRIBE TO OUR NEWSLETTER
Subscribe to our mailing list and get interesting stuff and updates to your email inbox.