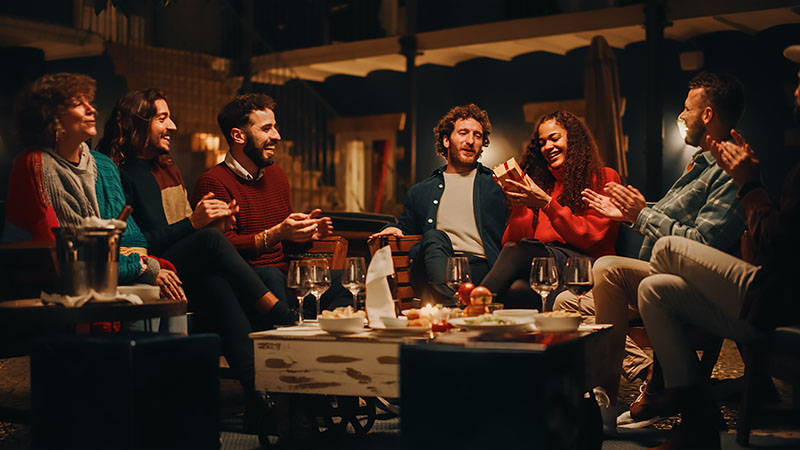 Choosing the right gift for someone can be a daunting task, but the white elephant gift exchange makes this process much easier. Instead of spending a small fortune looking for the perfect item, this approach often involves someone gifting and receiving funny and impractical gifts. It is a time when you let your creative juices flow to get something that your friends or co-workers will find amusing or love, from quirky and unusual gifts that will become a conversation starter to simple and affordable gadgets. If you want to make the white elephant gift-giving experience memorable, you have come to the right place!
What is a White Elephant Gift?
The white elephant gift exchange has become a holiday tradition. It can differ slightly between friend groups or co-workers, and there may be some rules to follow, like how much you can spend on each item, but, in general, white elephant gifts are affordable, funny, and sometimes downright strange. These are not the most practical presents you will ever receive, but you will likely get a good laugh from them; think a yodeling pickle or a mermaid pillow with Nicolas Cage's face on it. While some people put a lot of thought and effort into their presents, white elephant gifts are often cheap and cheerful.
How to Play a White Elephant Gift Exchange?
The origin of the white elephant gift exchange is debatable, but in modern times, the concept is that each person brings one gift to the party. The gifts should all be wrapped but without markings. There can be different rules depending on the group of individuals participating, but in general, the gifts are anonymous, and the recipient is picked at random. You may get something you genuinely like, or you may open a gift and think it is bizarre. The good news is that there is the opportunity to steal and swap gifts with the other participants. The whole thing is meant to be some good-natured and light-hearted fun.
White Elephant Gift Ideas
1. Original Salbree Microwave Popcorn Popper
A white elephant gift is not often costly but is almost always quirky and fun. For something different, why not give a microwave popcorn popper. The silicone popcorn container is easy to use and practical and will probably transform the recipient's snack game, making nights spent watching movies at home enjoyable.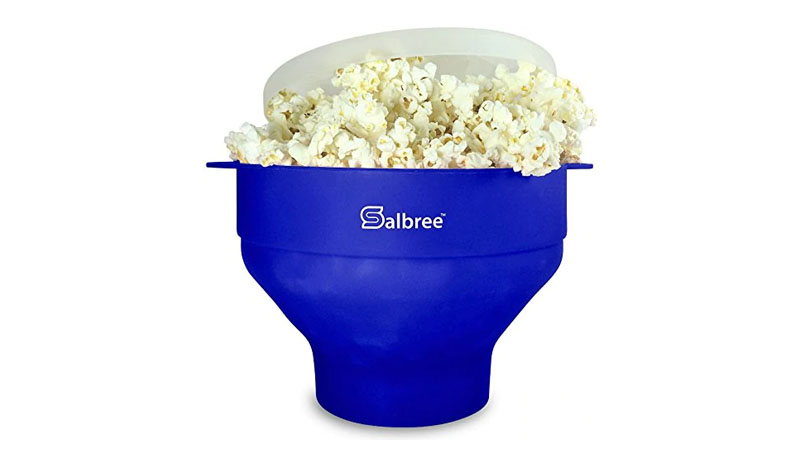 2. The Original Wine Condoms
If you are looking for a cheeky gift for someone who loves wine, look no further. The Original Wine Condoms is used to reseal open wine bottles, which is incredibly useful and will keep your wine from spoiling. The kicker is it comes in condom packaging.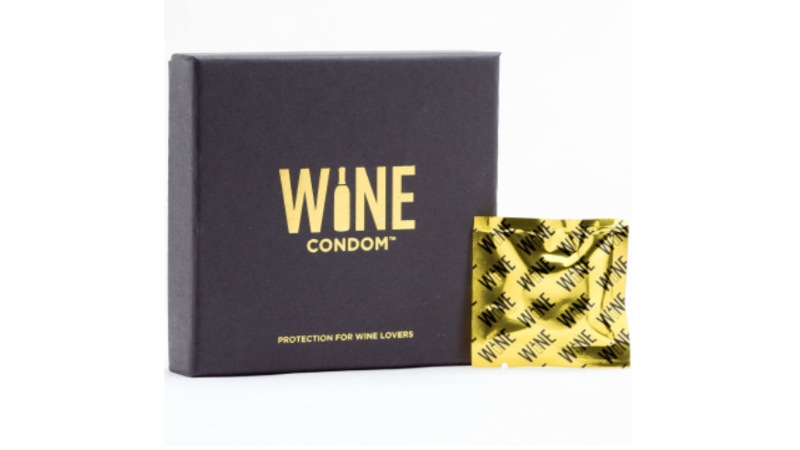 3. Nidavellir 2-Pack Infinity Gauntlet Bottle Opener
Are you looking for a gift for a comic book lover? This quirky bottle opener could be just what you have been looking for. Inspired by Thanos, the warlord from the moon Titan, this bottle opener is made of ABS resin and premium zinc alloy. It will give the recipient a good laugh and make opening their drinks more enjoyable.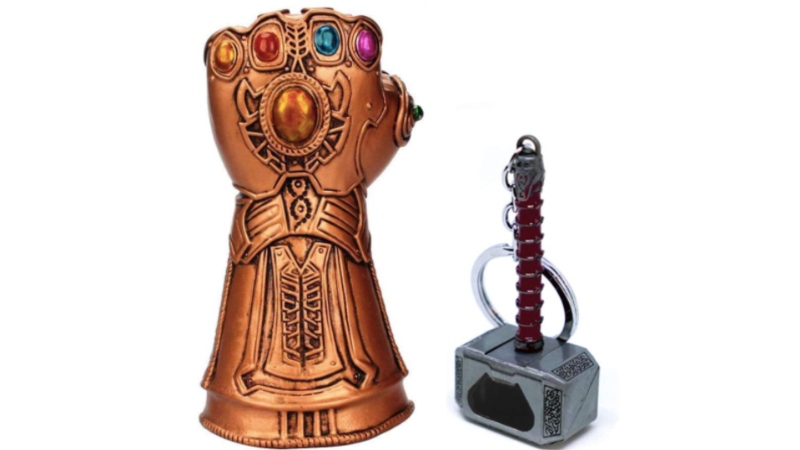 4. Mountain Grillers Meat Claws Meat Shredder for BBQ
It is time to take your BBQs to the next level with the Meat Claws Meat Shredder. Designed by Mountain Grillers, these plastic kitchen claws are microwave safe, easy to clean, and durable. Who doesn't want a gift that makes them feel like Wolverine while effectively cutting up their pulled pork or ribs?!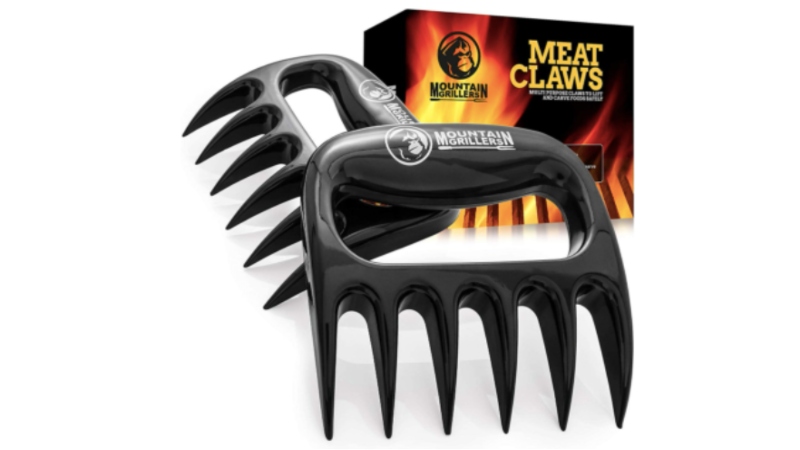 5. Merrycolor Nicolas Cage Mermaid Pillow Cover
Whether Nicolas Cage is one of your favorite actors or you appreciate the memes that he has inspired, there are few better gifts than a mermaid pillow cover. Give your recipient hours of fun and amusement as they stroke the sequins away to reveal Cage's face. It is the present they never knew they wanted!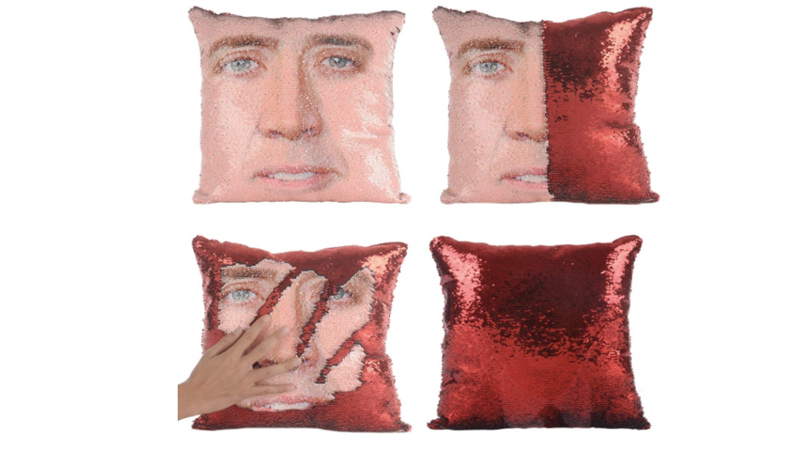 6. Donald Trump Cardboard Cutout
A cardboard cutout of a celebrity or politician could be the closest you will get to this person. It may seem like a completely random present because it is, but having your very own cutout of former United States President Donald Trump will make for some great photo opportunities.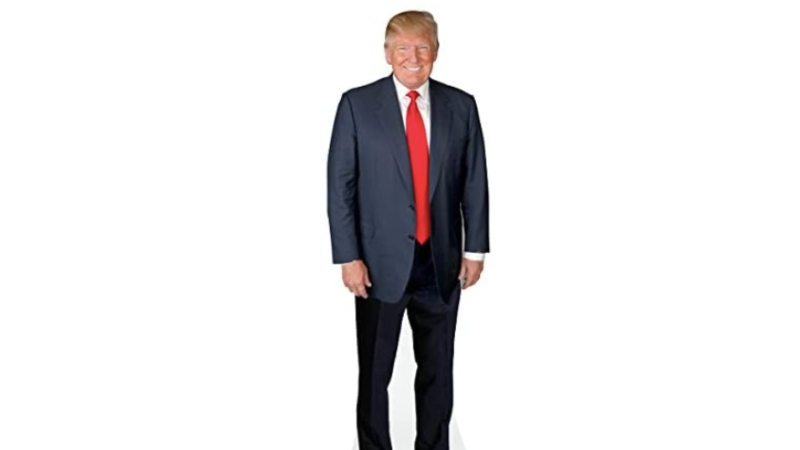 7. Umbrella Hat Headwear
When the Umbrella Hat Headwear was designed, it was not created with style in mind. It is not the most fashionable garment you will ever own, but it is functional; who knows when you might have your hands full and get caught in a downpour? And who needs the shade of trees when you can have this handy accessory?!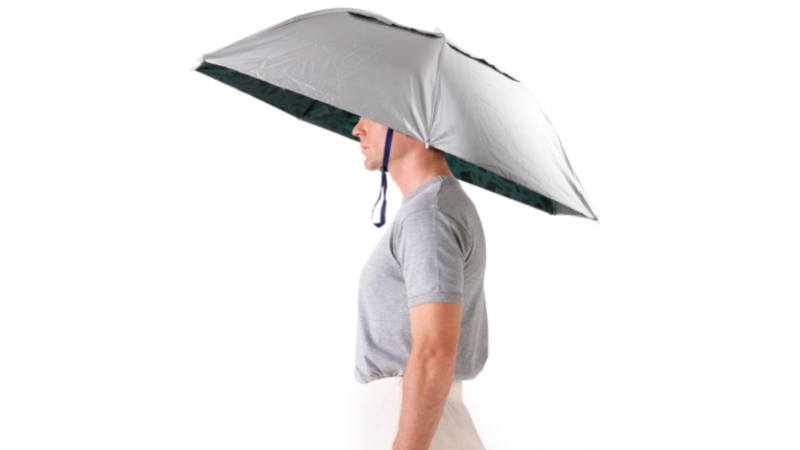 8. Thanos Swimsuit Male One Piece Swimwear
Next time you head to the beach or hang around the pool, you can do it in style with a Thanos costume. Well, maybe not in style, but this is a one-piece bound to turn heads and demand attention. The bright purple coloring is a real head-turner, and the swimsuit comes in a wide range of styles.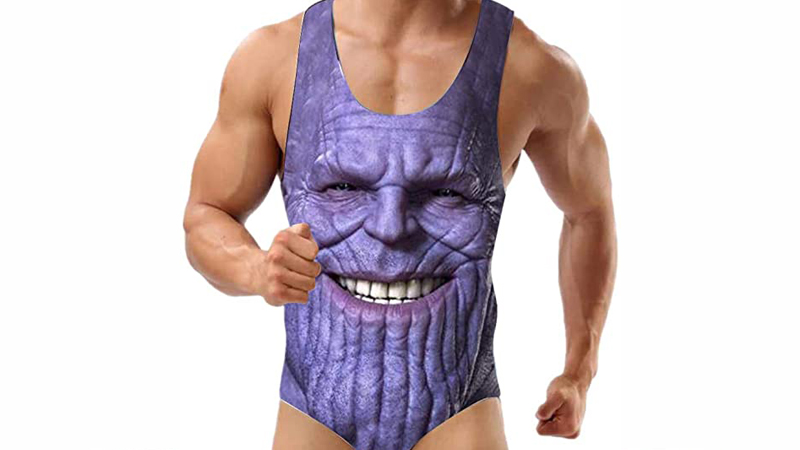 9. Chop Sabers Light Up LightSaber Chopsticks
Functional and cool gifts are hard to come by, but these light-up lightsaber chopsticks tick both of those categories. For anyone who is a fan of eating with chopsticks and loves Star Wars, this is the ideal, affordable present. They are safe for eating and BPA-free, and you can also pick from a wide range of colors.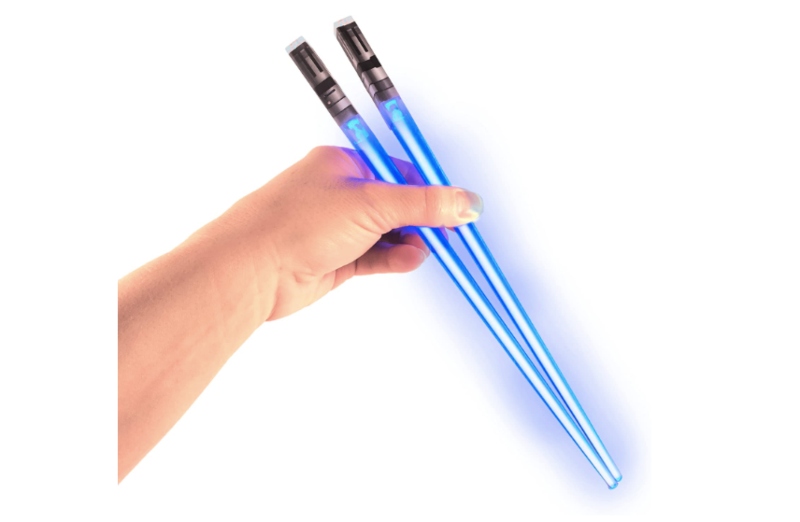 10. Fitness Dice
If you know someone who is trying to motivate themselves with new workouts, the Fitness Dice can do just that. There are seven wooden cubes, each featuring different exercises so that when you roll the dice, you are presented with a workout routine. This also makes the experience fun!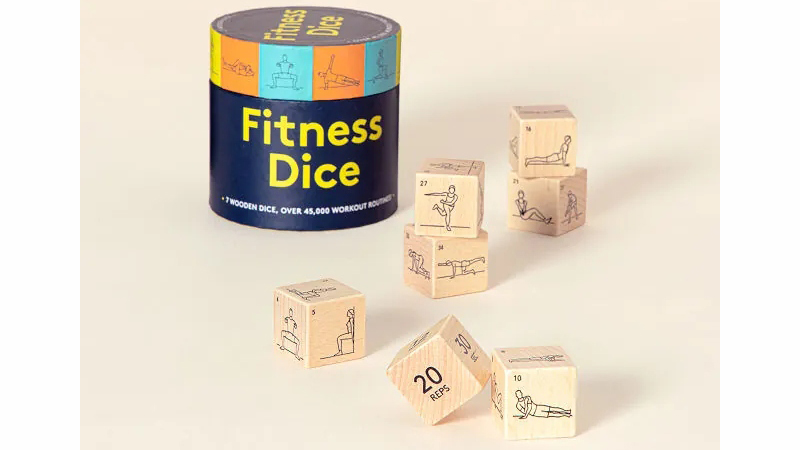 11. Mechanical Music Box Set
Sometimes the very best gifts are ones that you may not have bought for yourself or ever thought you needed. This Mechanical music box set is a fun way to hear music, and this is done by feeding paper strips into a hand-cranked box. You can make your own tunes by punching the holes into the paper or using a pre-punched strip.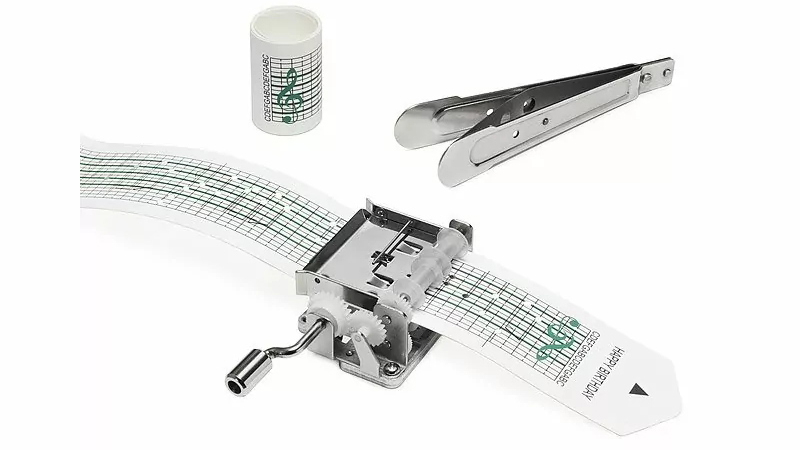 12. Silicone Finger Covers
Cheesy chips taste good, but getting that gross powder on your fingers is one of the worst parts of snacking. Well, now you can eliminate that with these food-grade silicone finger covers. It is ideal for those who are tired or licking or cleaning their fingers after eating greasy finger food or chips.
13. Mini Terrariums DIY Kit
Terrariums look great as part of home decor, and you can create your own with this super cute Mini Terrariums DIY Kit. This is also a great solution to plants that end up dying because instead of using real succulents, you are creating them using felt. The result is realistic but also low-fuss.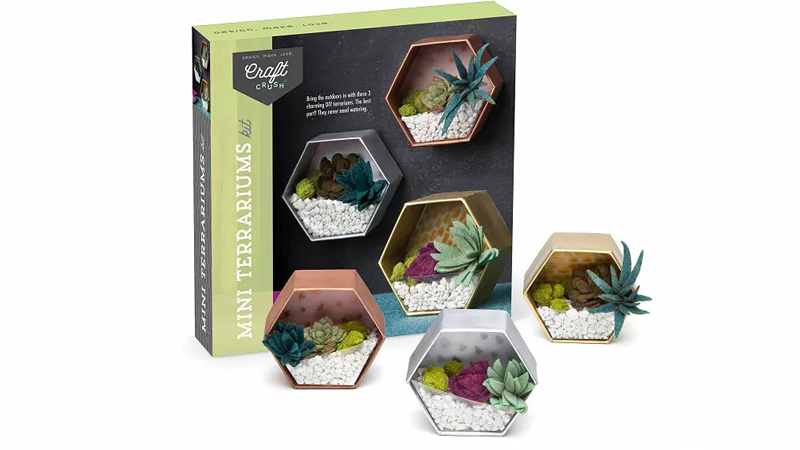 14. Desktop Vacuum Cleaner
We are not sure why you may need a desktop vacuum cleaner, but it is one way to have some fun while at the office. This handy little device can remove dust, crumbs, and pet hair and lasts for four hours before having to recharge.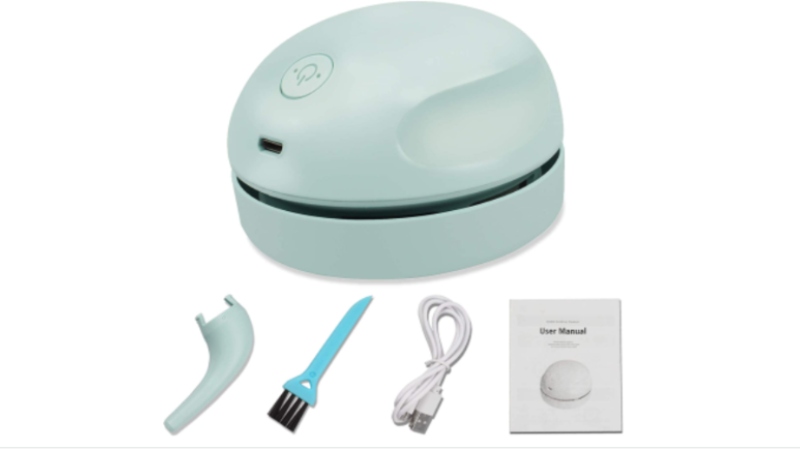 15. Off Topic Adult Party Game
If you are looking for a great game that up to eight people can play, it may be time to try out Off Topic. This board game is designed to get the conversation flowing when hanging out with friends and just lets you unwind and have fun. It is perfect for gaming nights or a night-in with a loved one.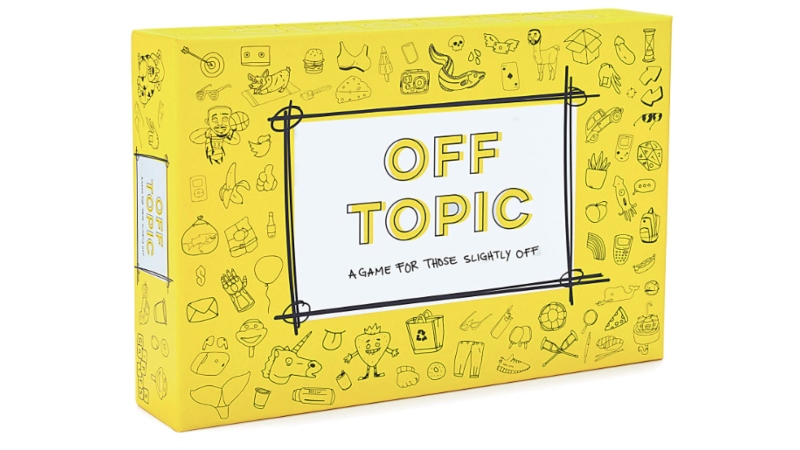 16. The Original Napping Pillow
Ostrich Pillow has just the gift if you want to spend a bit more on an incredibly useful device that can transform nap time. The Original Napping Pillow is described as an "immersive cozy experience" and blocks out light and noise. This helps you get better quality rest. The pillow comes with a two-year warranty.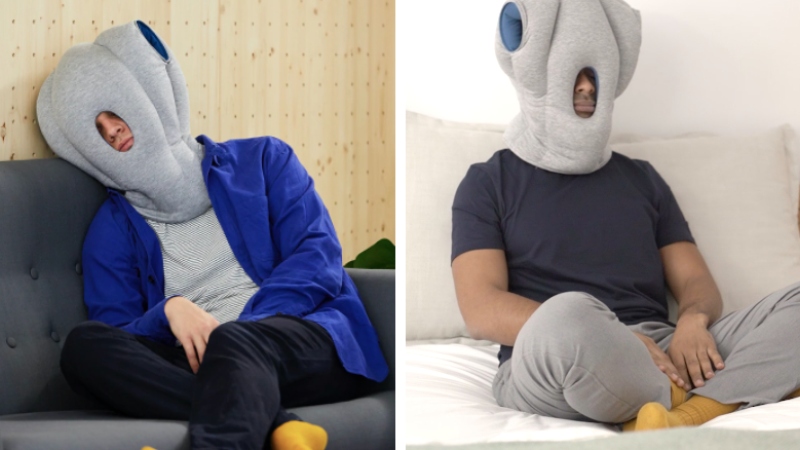 17. Chunace 16-Color Toilet Night Light
Getting up to use the toilet in the dark can be a tricky experience when you are half-asleep, and the lights are off; you probably don't want to turn them on because it is too bright. Well, the solution is a toilet night light. The LED lights change to 16 different colors and glow inside the toilet bowl, so you will never miss again!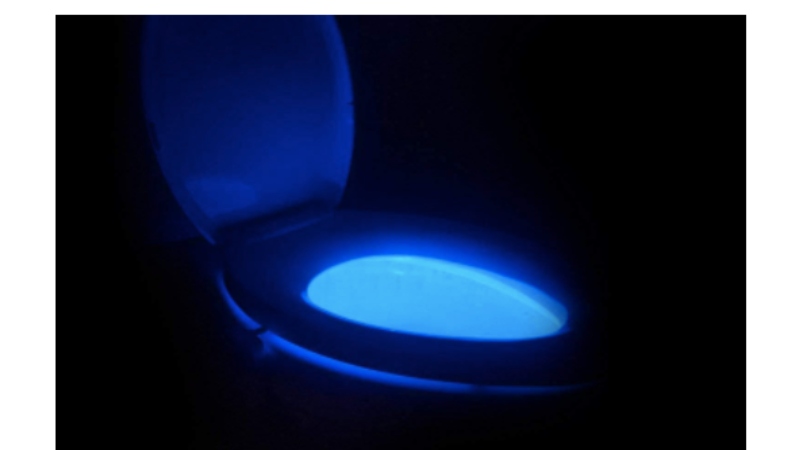 18. BONAOK Wireless Bluetooth Karaoke Microphone
Karaoke is a lot of fun. You can make it even more fun with an excellent microphone; Introducing the BONAOK wireless Bluetooth karaoke microphone, which is high-quality and comes with three layers of filter head. This means that you get better sound and a reduction of airflow and wind noise. It is also available in various colors, from classic metallics to pinks and blues.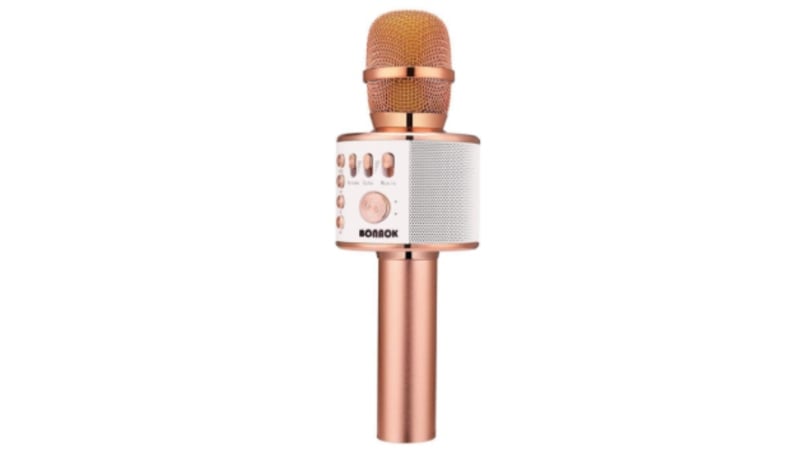 19. 101 So Bad, They're Good Dad Jokes
Dad jokes may be cringey, but they are also great conversation starters and ice-breakers. This is a great gift for the budding comedian or anyone who doesn't take themselves too seriously. The book is also one of the best-selling on Amazon and is highly rated by those who have purchased it before.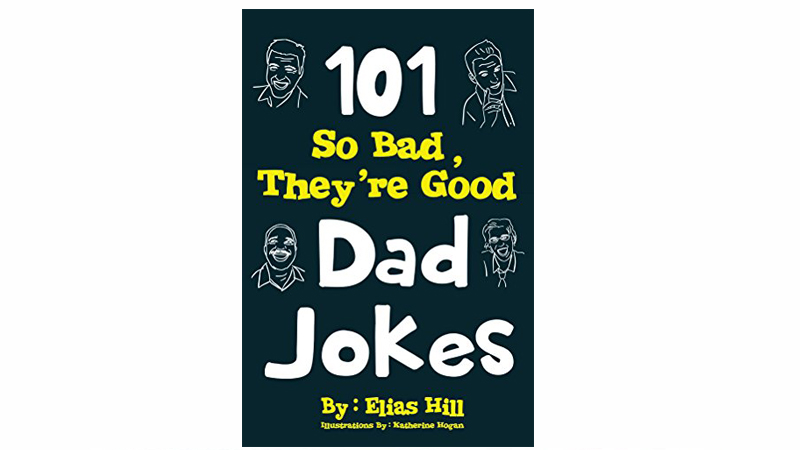 20. Scotch-Infused Toothpicks Gift Set
Toothpicks help remove food from your teeth, but using ones with a flavor makes the experience more pleasant. Made in Canada, these wooden picks are infused with a fine single malt scotch. They are soaked in the scotch and then kiln dried. It is an unusual white elephant gift and one that is bound to be a conversation starter.
21. Whiskey Wedge and Glass
If you are looking for a cool alternative to ice cubes, then a whiskey wedge is a real treat. You put the silicone mold in the glass, add water, and freeze it. It is great for drinking whiskey and keeping it chilled without diluting your favorite spirit.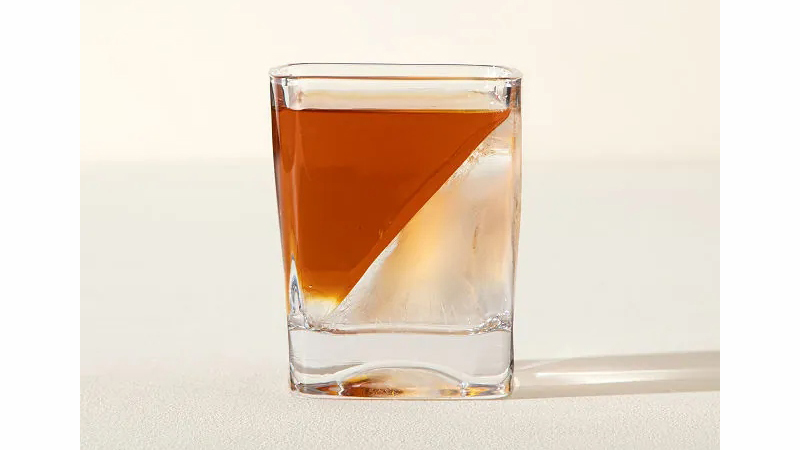 22. Cold Beer Coats
Hilarious and practical, these beer coats will bring a smile to your face every time you take a sip. They also make for a great white elephant gift and are affordable and ideal for keeping your drink cold. Made from a combination of metallic fabric inside lining and soft nylon, these little coat jackets are among the best white elephant gifts.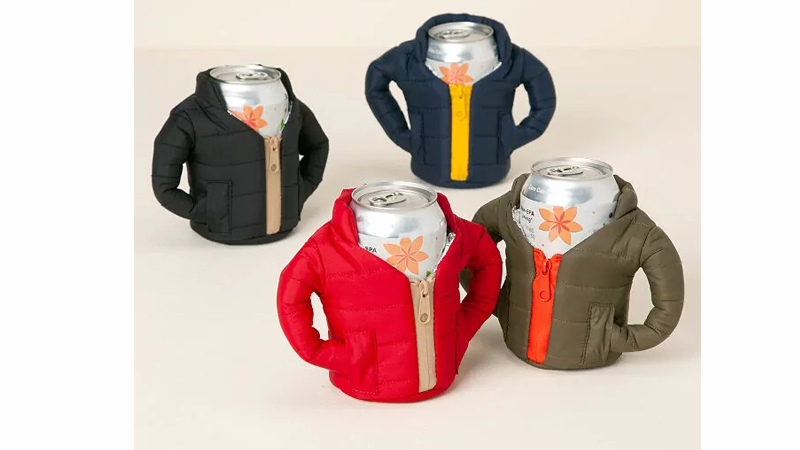 23. Mars Dust Globe
If you know someone who has everything or is a space enthusiast, the Mars Dust Globe will be a welcomed gift. The design is spectacular and can also make you hopeful of the future of space travel or that other life exists. It will make a great addition to a bedside table or a desk.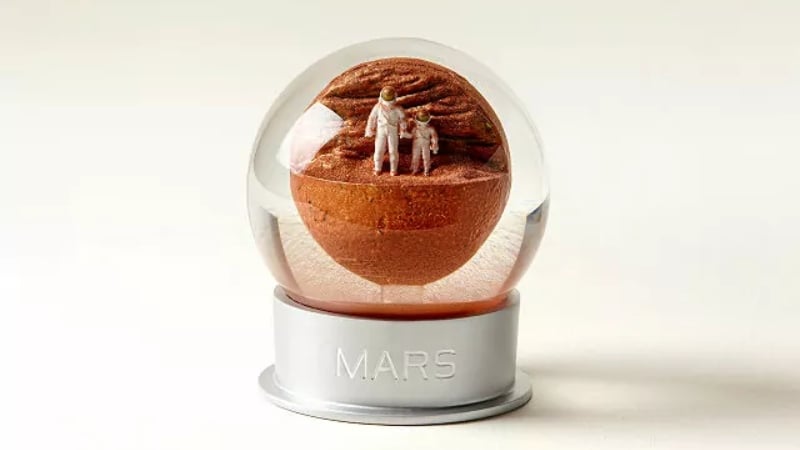 24. Glowing Slime Kit
It is time to release your inner child with this super fun glowing slime kit. The set includes 15 experiments, letting you get creative and relieve your school science days. It is made in North Carolina and, when used as directed, is non-toxic. In addition, playing with slime can be a very relaxing activity.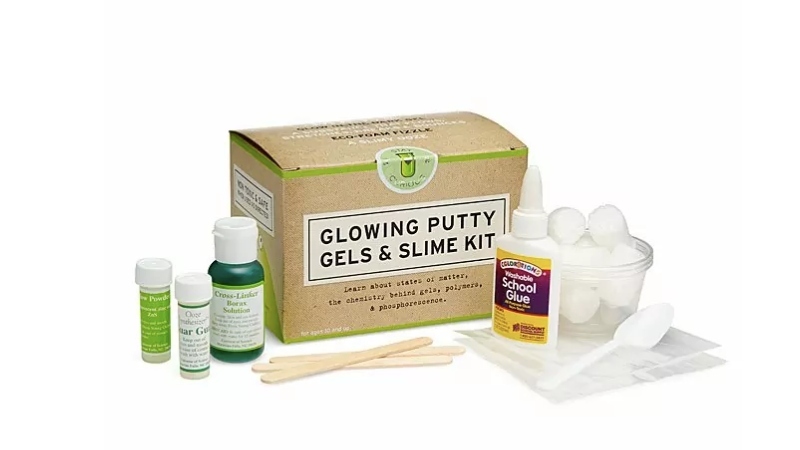 25. Mason Jar Indoor Herb Garden
An indoor herb garden is a great way to ensure the fresh flavor of all your meals. This mason jar kit can motivate you to grow your herbs, whether mint, rosemary, parsley, or so many more. The jars have a vintage appearance and will add to your home's decor.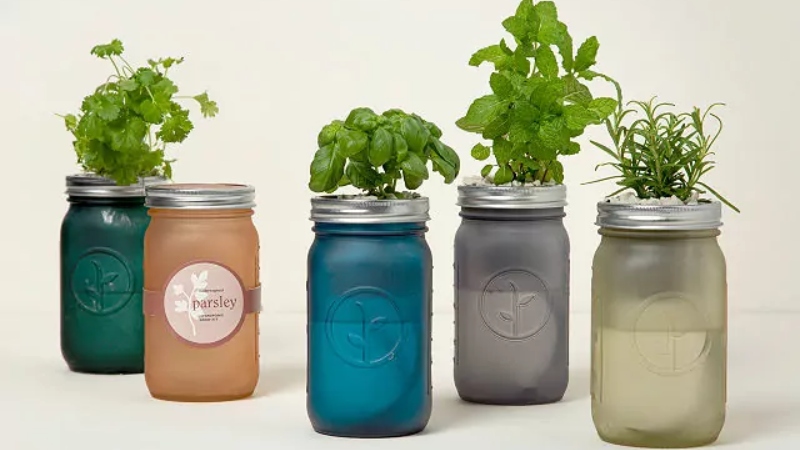 26. Zen Dog Garden Sculpture
Your garden is an important space, and you can design it to best suit your preference; this includes adding sculptures to it like the Zen Dog. Created by Michael Gentilucci using solid cast-stone, the artwork celebrates man's best friend, the dog, and is a wonderful choice for animal lovers. It is handmade in the United States and can be easily cleaned by rinsing it with a garden hose. Rinse clean with a garden hose.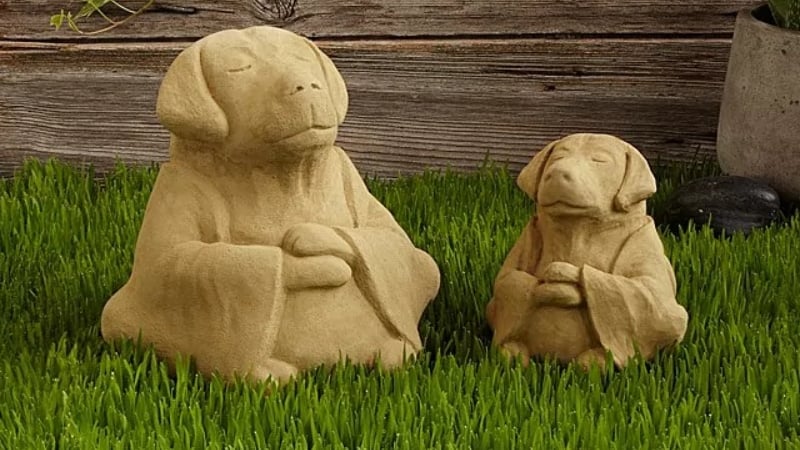 27. Mindful Breathing Necklace
What better way to remind yourself to slow down and take a break than with a mindful breathing necklace? This creation from designers Todd and Vanessa Steinberg is designed to help you calm down and take purposeful breaths using the straw pendant. It is a fantastic way to deal with anxiety and stressful situations.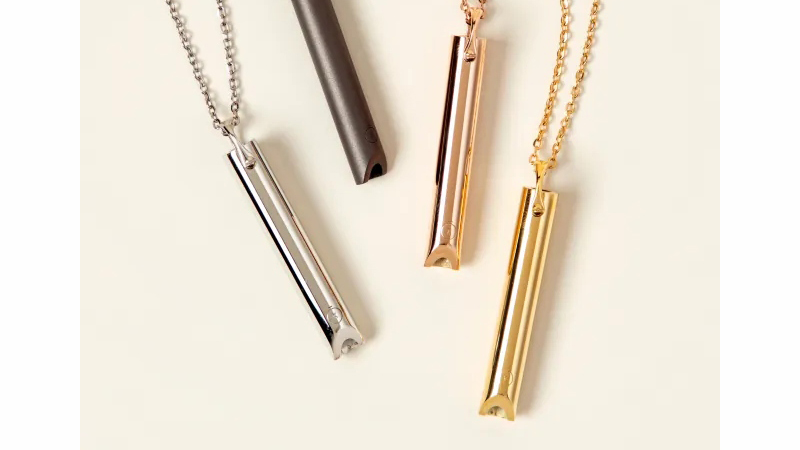 28. DIY Bubble Gum Kit
For a tasty treat, this bubble gum kit lets you experiment with gum flavoring, gum base, powdered sugar, and corn syrup to create your homemade bubble gum. It is fun for kids and adults and makes a unique gift that you are unlikely to find in your local shopping mall.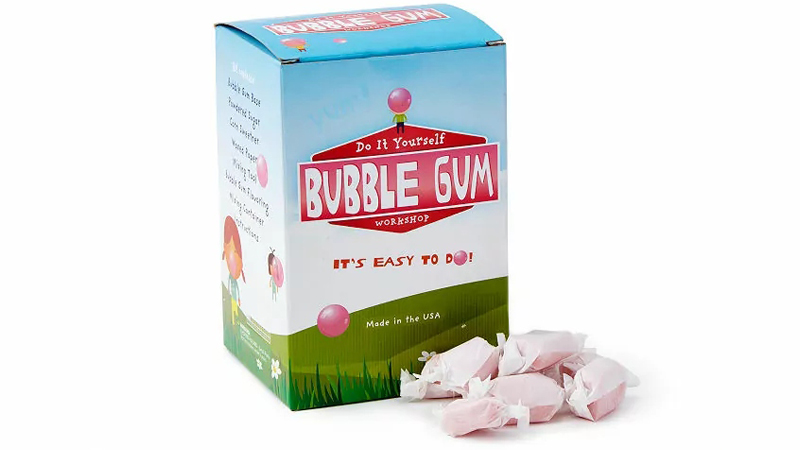 29. 8 Fake Lottery Tickets and Scratch Off Cards
Before gifting any fake lottery tickets, you need to ensure the recipient has a great sense of humor! This is a prank that will make people very emotional quickly, and after, they will likely get a good laugh; just make sure they know they are not the winners of a Millionaire Jackpot!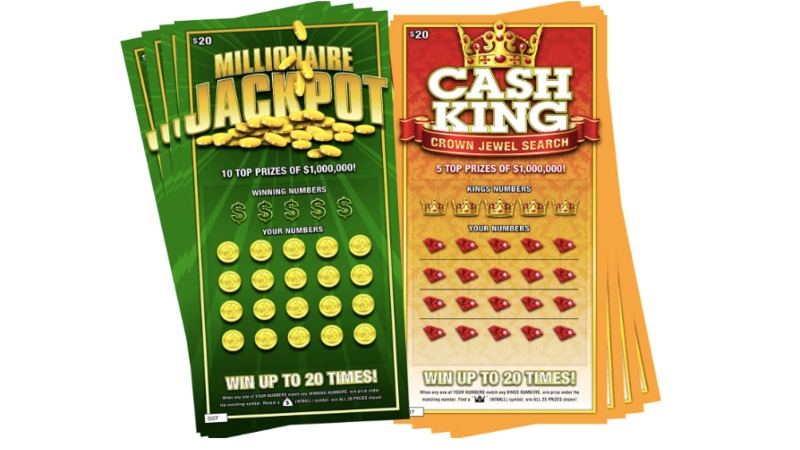 30. Scratch Map
A scratch map is a wonderful gift for travelers and those who have an adventurous spirit. It lets the recipient scratch off all the locations that they have been and may even encourage more travel in the future. It also serves as a wonderful memory. The item is made in the United Kingdom using 100% recycled paper label stock.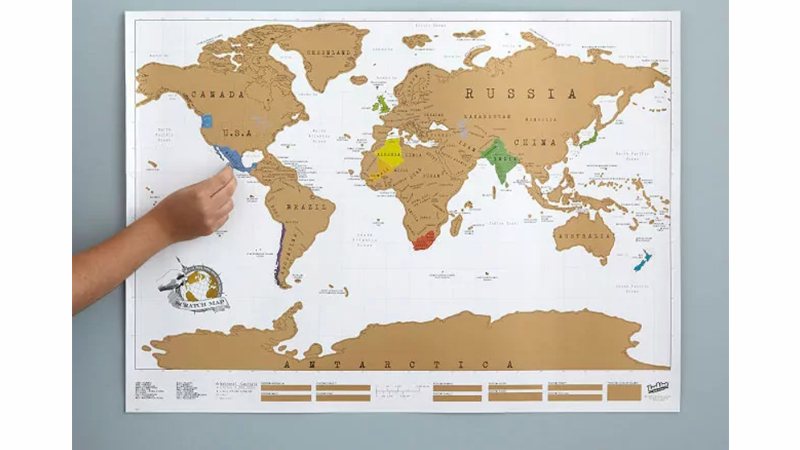 31. Cedar Thumb Piano
There are many names for this thumb piano, with its history being traced back to Zimbabwe over 3,000 years ago. Created by Paul and Sue Bergstrom and handmade in Georgia, it makes for a great gift but is also a way to get creative, letting you make your own tunes as each tine is linked to notes on the diatonic scale.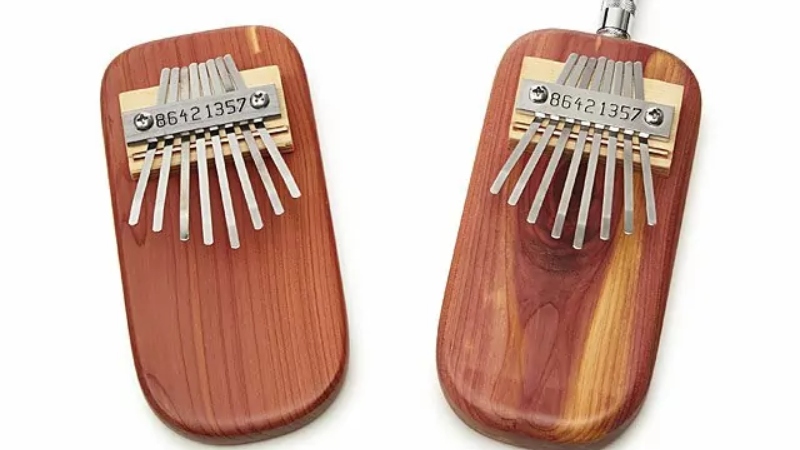 32. Fidget Cube
Fidget cubes are incredibly useful for reducing anxiety and stress, and this particular design will make a great gift. It is created from high-quality material and features silicone rubber buttons, a clicking sound, and a smooth rotation. You can carry it with you everywhere, keeping it in your pocket for when you need it.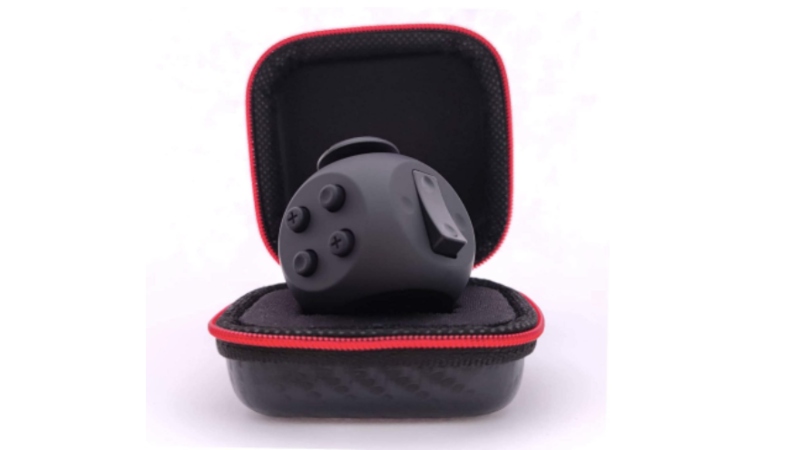 33. Sailing Ship Kite
For a beautiful and special gift, look no further than the Sailing Ship Kite. Created by Emily Fischer, the design is based on the classic galleon and is handmade by artisans in Bali using nylon and bamboo. Watching the kite take flight will be a magical experience.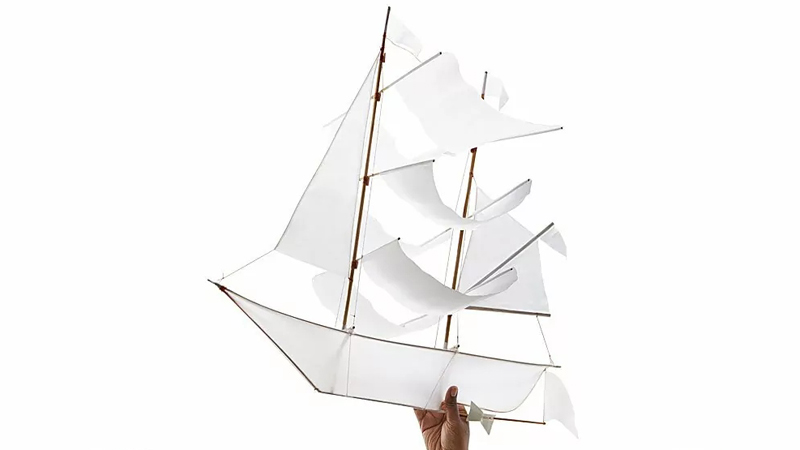 34. Drumstick Pencils
For musicians, or more specifically drummers, these drumstick pencils are a fun way to change up your stationery to reflect the things you love. You can doodle with them, write notes, or work out calculations; it is always useful to have a pencil, and with this set, you can get two!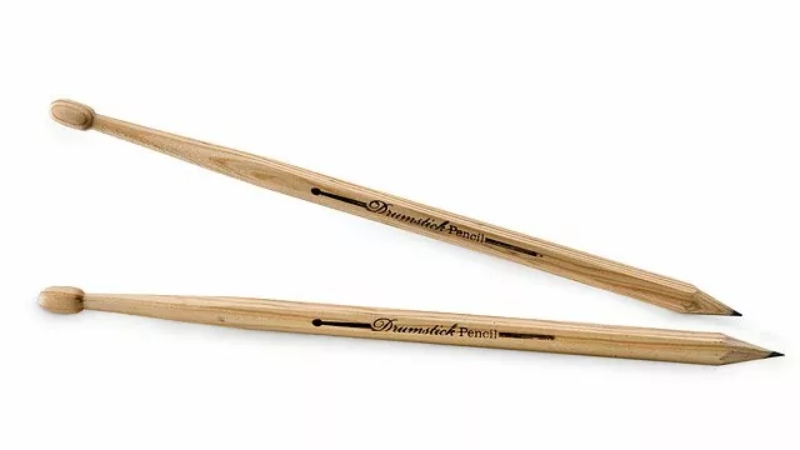 35. Random Acts Of Kindness Kits
The world would be a much better place if we all thought about how our actions affect others, and simple, random acts of kindness can brighten someone's day. This is a thoughtful gift designed to inspire and motivate you to be better. There are 26 cards outlining actions as simple as writing a note or paying for someone's bill.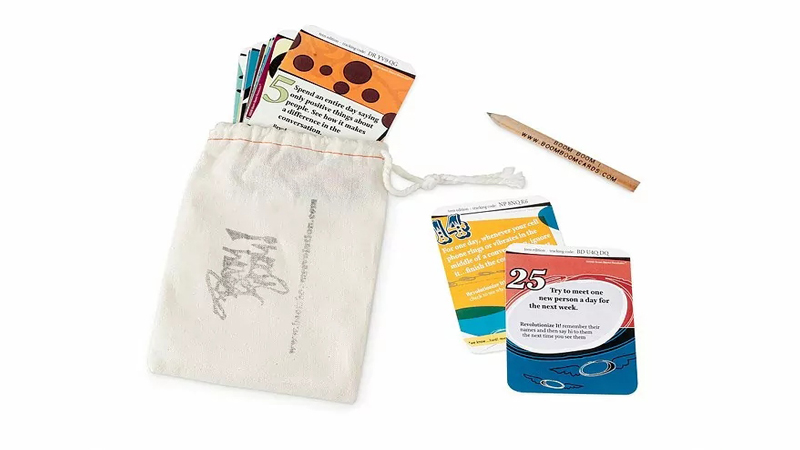 36. Water Bottle with Motivational Markers
Reminding yourself to drink water throughout the day is important, and carrying a water bottle with you will help. This particular water bottle has several markers on it which measure how much water you have drank throughout the day. It also has motivational quotes to inspire you and bring positivity into your life. The bottle is created using food-grade Tritan and is durable and toxin-free.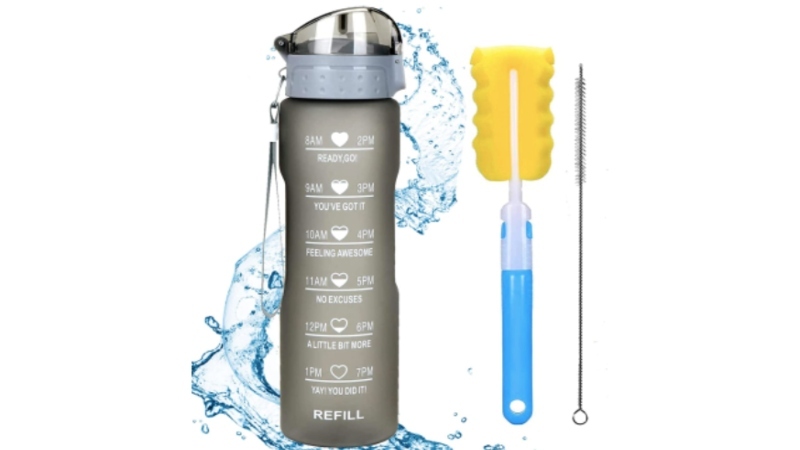 37. Personal Planetarium
What could be better than a personal planetarium? For stargazers and budding astronomers, this is the ideal gift, using technology to allow you to marvel at the beauty of the universe. The product is made in Germany and comes with a reality viewer and audio guide.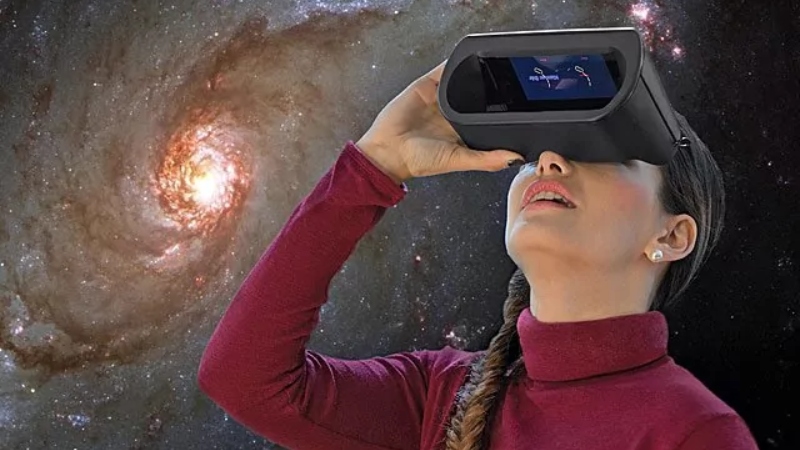 38. Desktop Sand Windows
For a beautiful piece of decor that can encourage calmness and balance, the Desktop Sand Windows piece is ideal. It is created so that you can watch the sand fall and form what looks like a natural landscape. The artwork is handmade in Austria and is available in Black Beech Wood or Natural Beech Wood.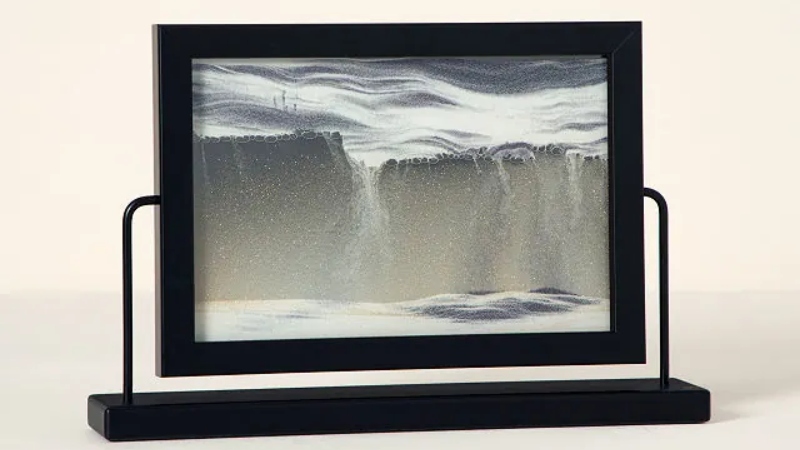 39. Mobile Phone Jail Cell
One way to get someone to spend less time on their phone is to lock it away, and you can do this with the Mobile Phone Jail Cell! This is a great way to encourage someone to spend quality time with you and put away their phone, but the gadget is a bit of a laugh.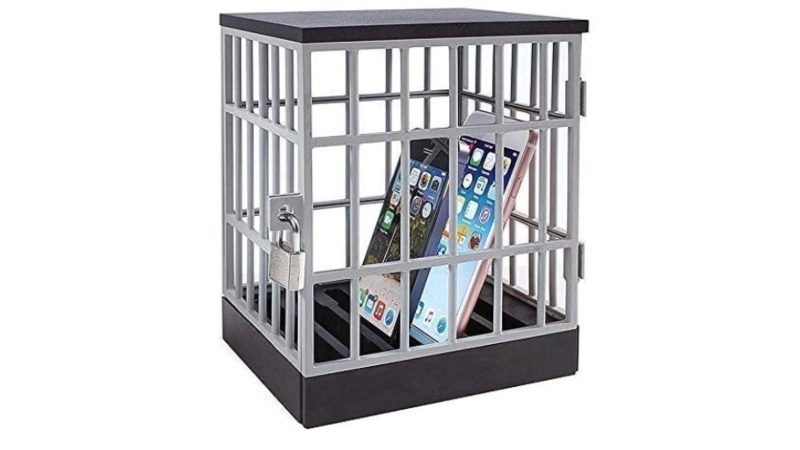 40. Cat Butt Tissue Holder
If you have a silly sense of humor, you may be amused by this cat butt tissue holder. Created by WHAT ON EARTH, it makes offering co-workers or friends a tissue a much more, shall we say, interesting experience. The product is made from resin, and you can choose from either an orange tabby or a black and white cat design.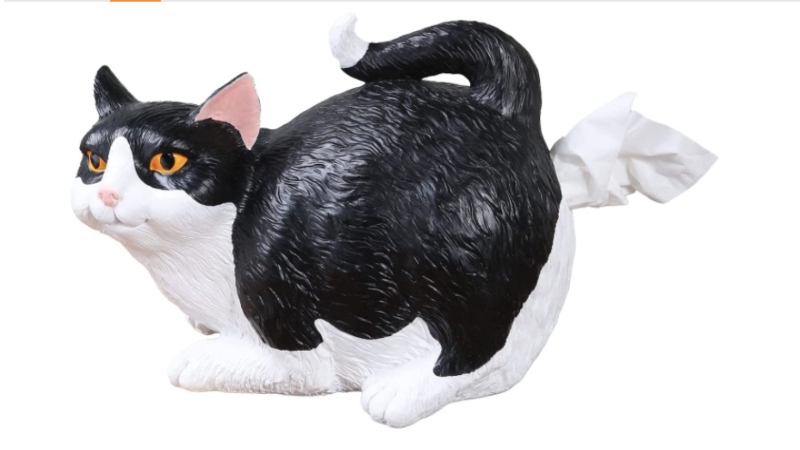 41. Taco-Inspired Fleece Blanket
There are few things better than laying on your couch during your time off and watching a series. But the one thing that can improve this experience is having a cozy blanket. The ? is not your standard design because it is created to look like a taco, making this the perfect option for any taco lovers or those who find quirky blankets appealing.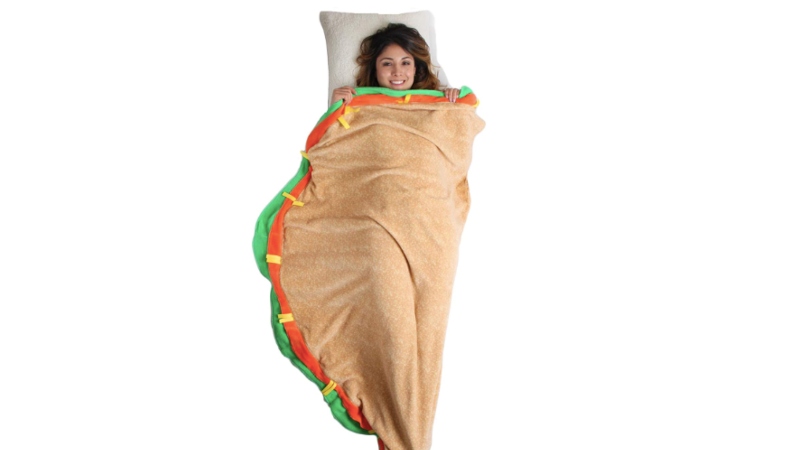 42. Smartphone-Controlled Paper Airplane
Take your paper plane designs to the next level with this smart-controlled version. Is it created to give you 10 minutes of flying time with speeds of up to 25 mph. Enjoy hours of entertainment as you relive childhood memories of making paper planes. You need to fold the plane and then add the Bluetooth device and use the special app; and viola!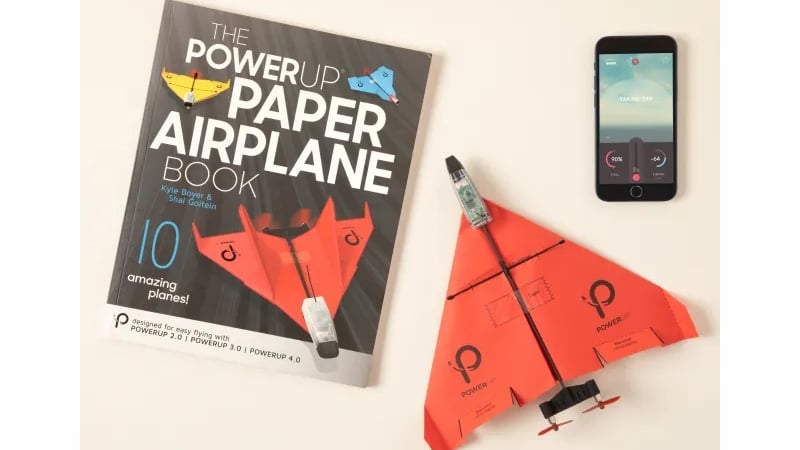 43. Hand Puppet
White elephant gifts are often silly and impractical, but they bring the recipient joy. If you know someone who has a good sense of humor and would enjoy creating their own puppet show, perhaps these hand puppets are the perfect gift. The tiny hands are made from premium rubber and fit snugly onto the finger; they should fit most finger sizes.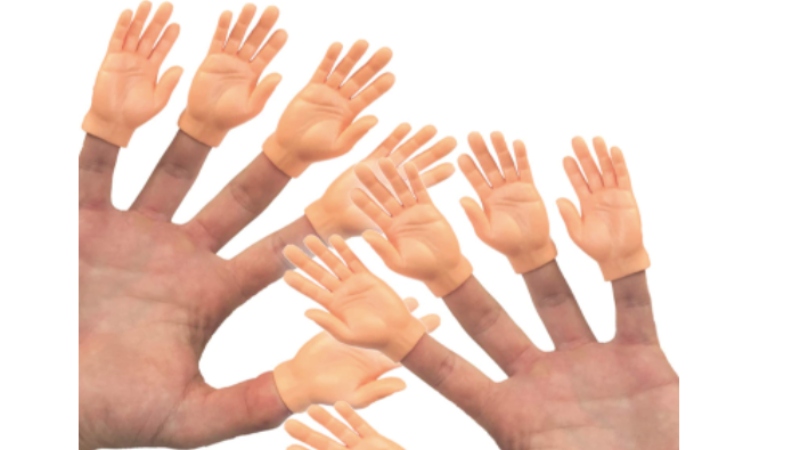 44. Pizza Socks Box
For the pizza lover, why not gift them a quirky box of pizza-inspired socks? These socks come in a pack of four, presented to look like the slices of your favorite pizza flavors; Pepperoni, Capricciosa, Italian, Hawaiian, and Vegetarian. The socks are bold and bright, making it easy to add a pop of color to your wardrobe and also letting you show off the playful side of your personality.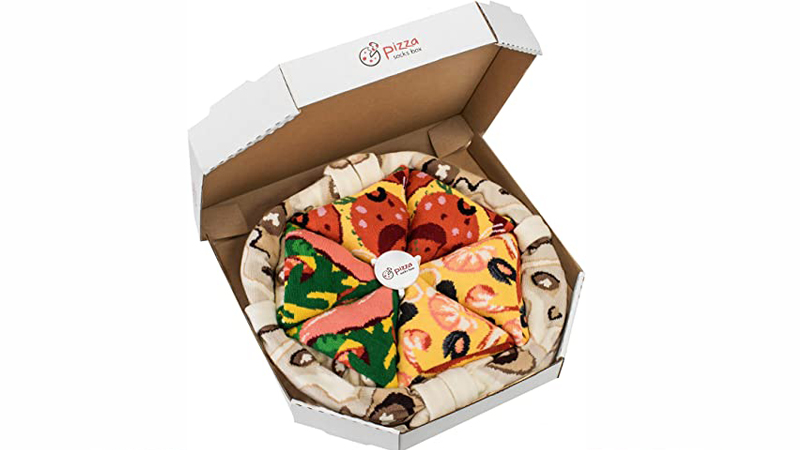 45. Yodeling Pickle Musical Toy
You have probably never heard of a yodeling pickle toy, let alone thought to yourself that you need to have it. But that is the beauty of white elephant gift-giving, and you never really know what you are going to get. For an unexpected and fun present, consider this toy!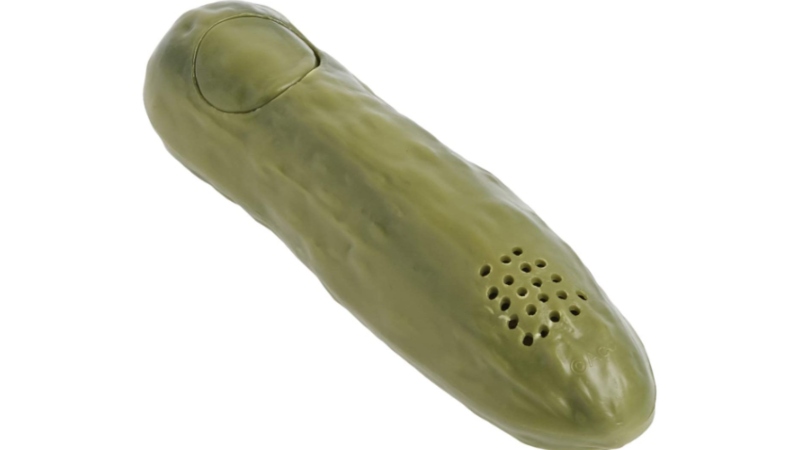 46. French Fry Holder for Car
Novelty gifts like this French fry holder for the car are great if you want to give something different and inexpensive. But it is also practical, fits into the cupholder of the car, and is designed to hold your food so you can eat it without hassle while driving. Just make sure the recipient has a car!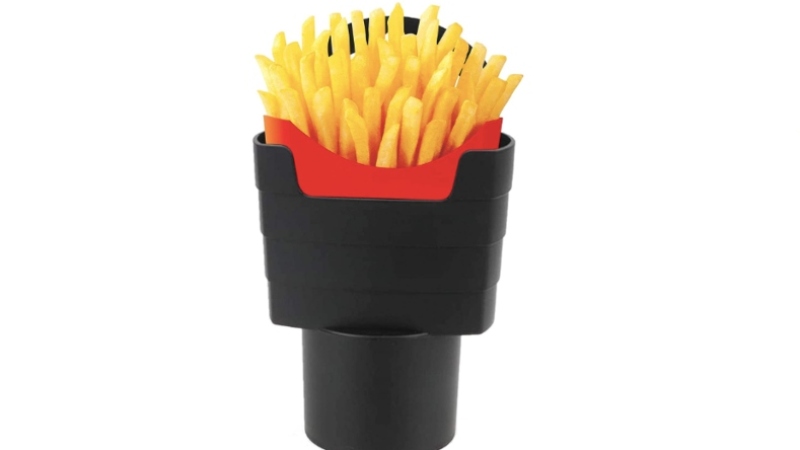 47. GFF Grass Flip Flop
If you do not get outside much, you may have to feel the grass on the soles of your feet in other ways, like with this GFF Grass Flip Flop. Is this the most stylish pair of shoes you will ever own? Probably not, but it's an excellent way to show off your sense of humor.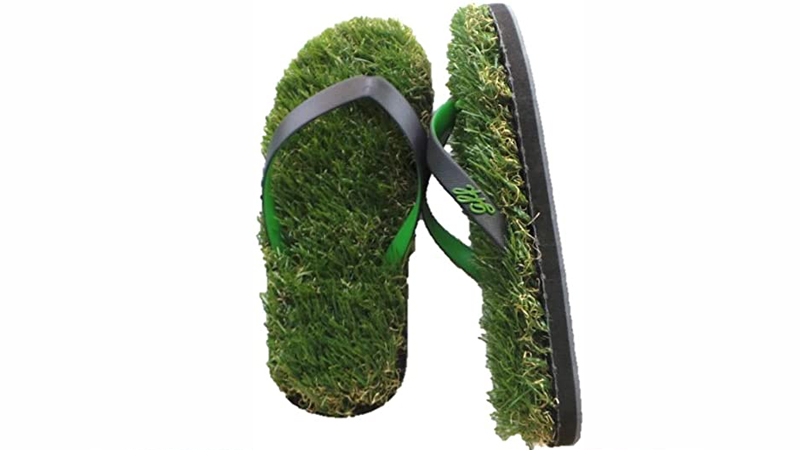 48. The Screaming Goat
You have probably seen the screaming goat on the internet and laughed at the countless comparisons people have made with it. If you know someone who has found this meme hilarious, why not give them their own screaming goat? When you press it, it screams. There is also an accompanying book that includes goat trivia.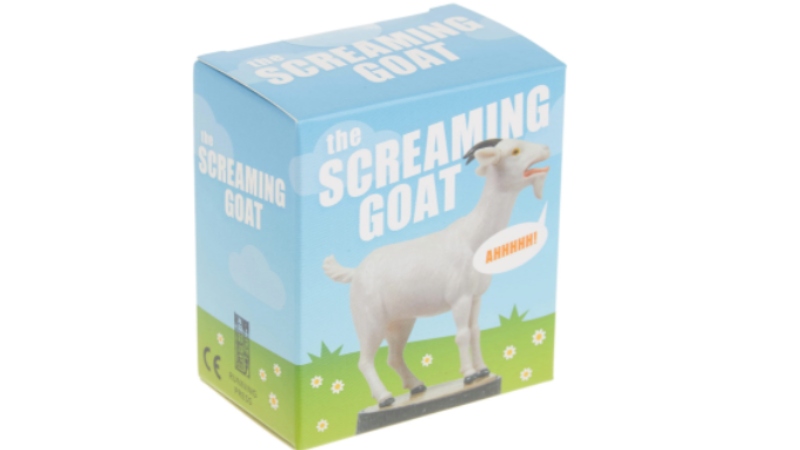 49. Multi Voice Changer Toy
For hours of silly fun, you need this mini multi-voice changer toy. It can change to ten different voices using voice modifiers. This is a great product for people of all ages, both young and old, and you can experiment with different sounds and amplify your voice.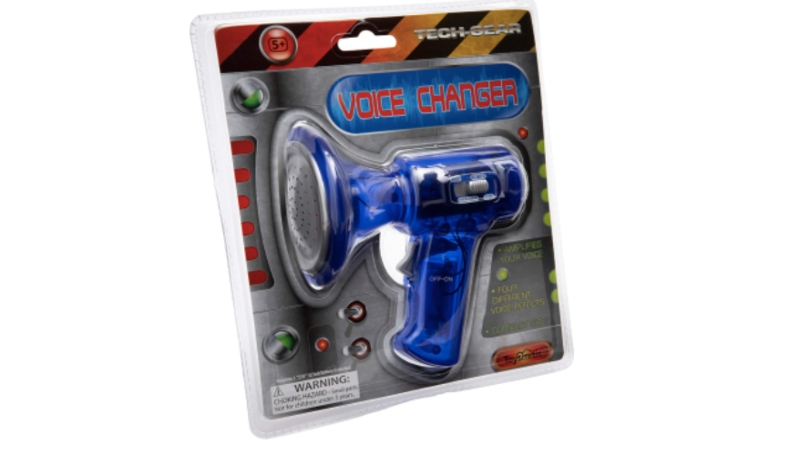 50. Ropeless Jump Rope
Using a jump rope is a great way to boost your fitness, but it is also fun. You can learn new skills and try out your favorite skipping techniques because it is made even easier by having a ropeless product. This will also reduce the risk of injury. It is perfect for the fitness enthusiast or anyone who wants to make a lifestyle change.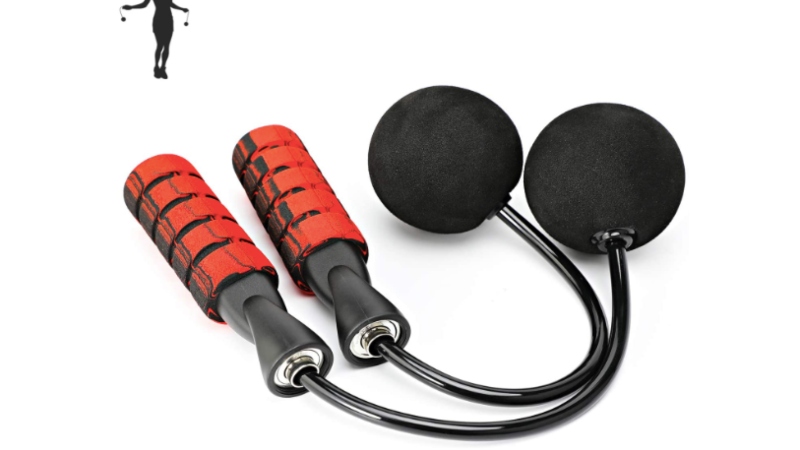 51. Human Face Stress Ball
It is not every day that you see a stress ball molding after a human face. The product is created using high-quality Thermoplastic Rubber and is great for alleviating anxiety or for those who like to keep busy, but it is also entertaining.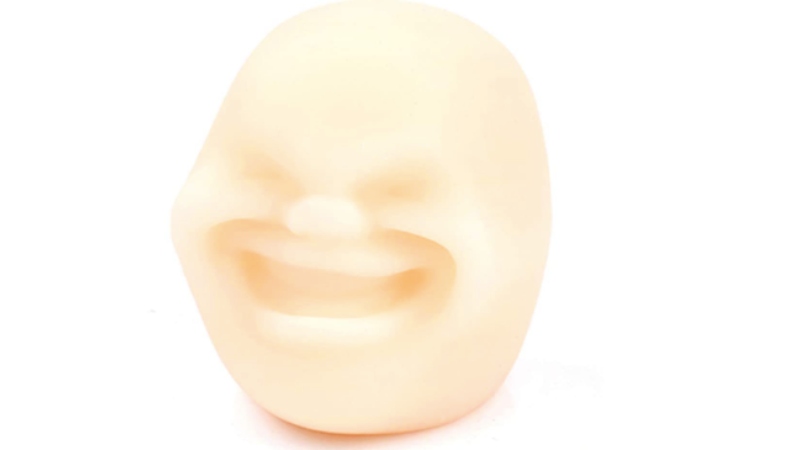 52. Moving Mechanical Safe Kit
Consider this mechanical safe kit for a brilliant gift that will have your recipient entertained for hours. The wooden kit includes 179 laser-cut pieces, which you have to assemble. It is an excellent brain puzzle and can be a great way to unwind at the end of the day.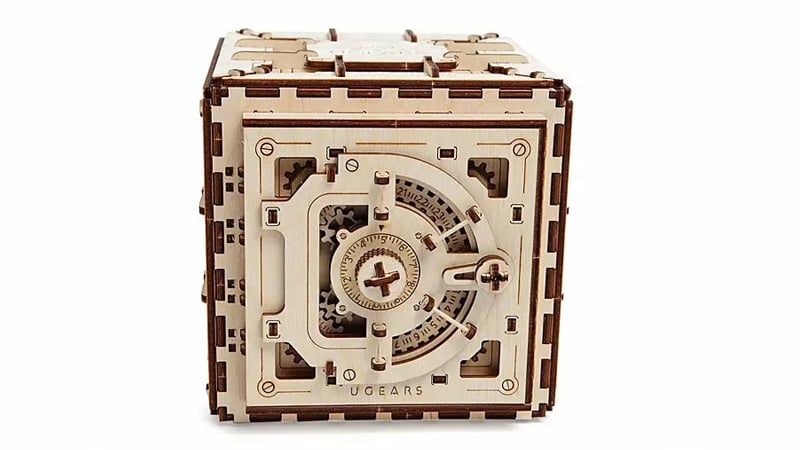 53. Forum Novelties Grow a Boyfriend Novelty
If you have been having little success with dating, perhaps growing your own boyfriend is the alternative. This novelty gift is for a bit of light-hearted fun. So, what does it take to find the perfect man? All you need is water, and your man will reach full size in 72 hours.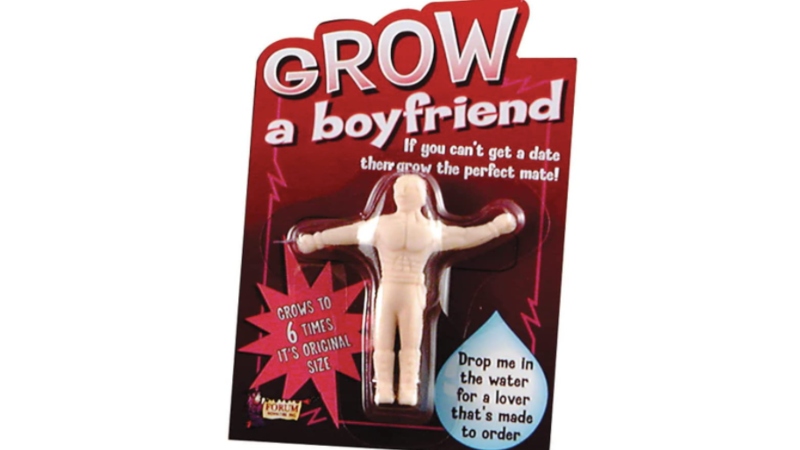 54. ATM Piggy Bank
What better way to ensure you are keeping your extra cash or loose change saved than with a piggy bank? Except this ATM-inspired design is not your average piggy bank, it is better. You can enter a password, it plays music, and there are several colors to choose from.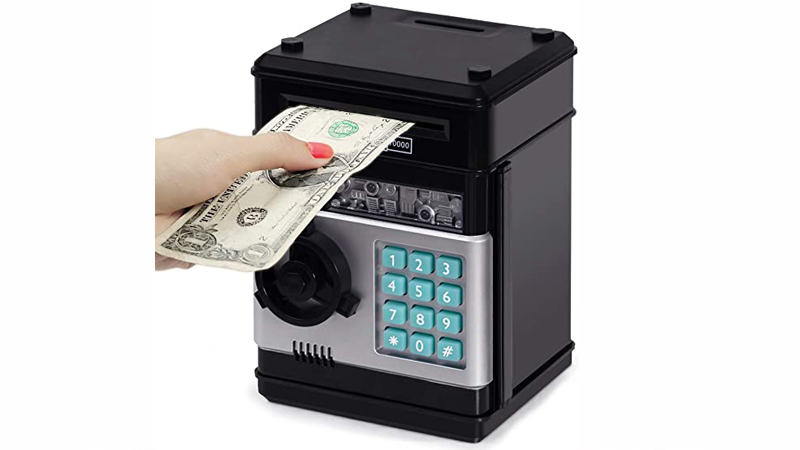 55. Candescent Stress Balls
Stress balls are great for helping to reduce anxiety but also help you focus or keep your hands busy. Most people will benefit from having a stress ball, making this a practical and thoughtful gift. The encouraging messages can also help motivate you.
56. Squeeze Squirrel Toys
A squeezy squirrel toy is just what you need for an amusing white elephant gift. The toy can be shaped differently, depending on how much pressure you use, and it does this by filling with air and popping out. It is also fun to use and can help to relieve anxiety.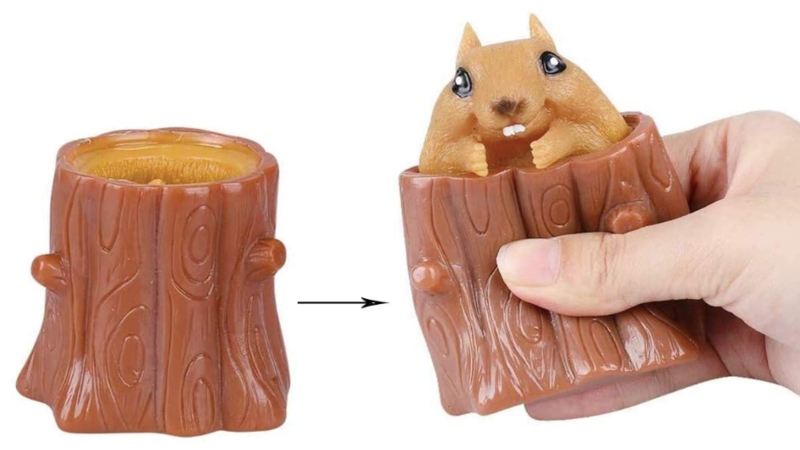 57. Professional Yoyo
Maybe you played with a yoyo as a kid, but that version was likely nowhere as impressive as the MagicYoyo. Highlights of the product include the two ways to use it, either as a response yoyo for when learning and practicing, or an unresponsive option which lets you place a bearing on it to make it more challenging to use.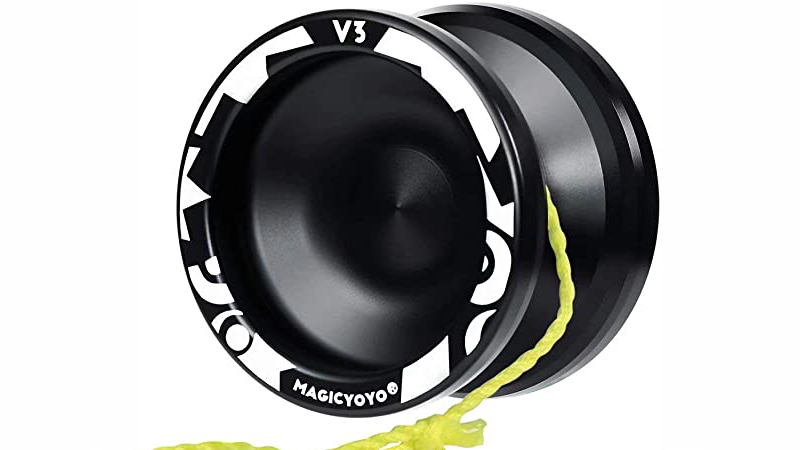 58. Table Top Mini Bowling Game
Next time you are bored at work or have a few minutes to spare, you can try your luck at a game of bowling. Except, this time, you are not getting up and going to the bowling alley; instead, you are making use of this mini wooden game.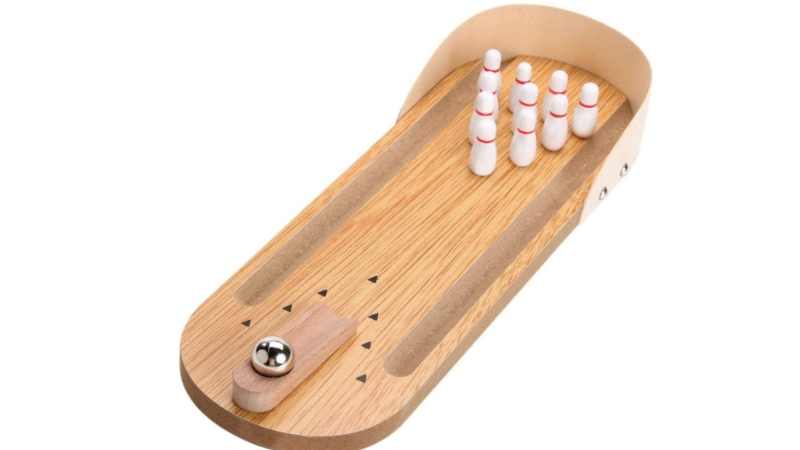 59. Wearable Nail Polish Holder Ring
Home manicures are great, but it can be challenging to get your nails perfect. A solution could be in the Tweexy Nail polish holder, a silicone product designed to hold nail polishes of varying sizes and shapes and attach them to your finger; it is like having another hand to help you out. The product comes in a wide range of colors.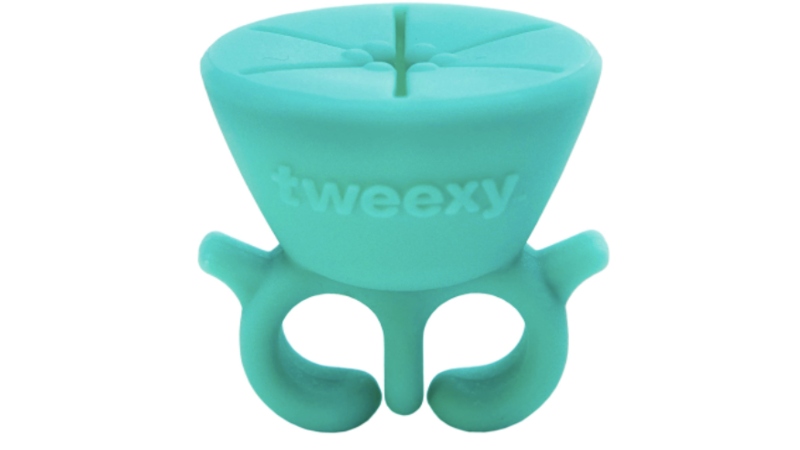 60. What the F*@# Should I Make for Dinner? Book
Finding the inspiration to cook a meal after a long workday can be challenging. To avoid the temptation of getting takeout and make the process simple for you, you need the What the F*@# Should I Make for Dinner? book by Zach Golden. It is a humorous book ideal for those who want a good laugh before starting their meals.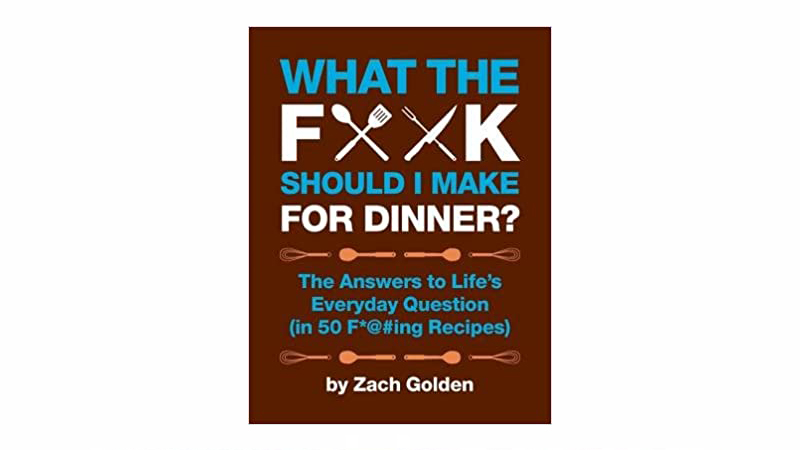 White Elephant Gift Ideas FAQs
What do you get as a white elephant gift?
You can give many different things as a white elephant gift, but most are impractical and bought to entertain the recipient. This could include a book of dad jokes, an LED toilet light, or a yodeling pickle. The group of individuals participating in this holiday tradition may set a budget or guidelines for the gift-giving, but most items are cheap and under $20. Your gift can be unusual, strange, or thoughtful.
How does a white elephant gift work?
When taking part in the white elephant gift exchange, each person brings a wrapped gift. They are anonymous and are picked at random by drawing numbers. Each person will receive a gift, but the process can be chaotic as you can steal and swap gifts. It is a fun game designed to entertain.
SUBSCRIBE TO OUR NEWSLETTER
Subscribe to our mailing list and get interesting stuff and updates to your email inbox.