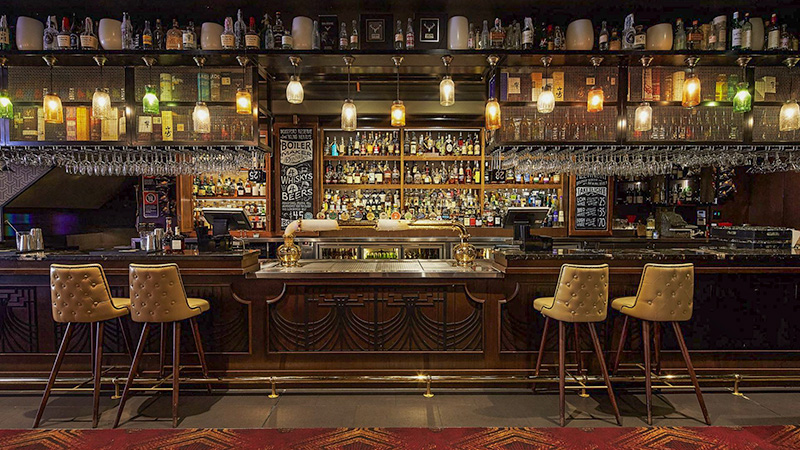 Mark Twain once said, "Too much of anything is bad, but too much good whiskey is barely enough." And with its huge offering of whiskey bars, it seems Sydney clearly agrees. Whether you're after a hip speakeasy with rare blends and unusual concoctions, a traditional Japanese whiskey joint or even an all-American style alehouse, Sydney has you covered. With the atmosphere in spades as well as a massive selection of smooth scotches, we have rounded up the top whiskey bars in Sydney you must visit.
1. Charlie Parkers
Nestled underneath French country restaurant, Freds, Charlie Parkers is a speakeasy-style cocktail bar, with a twist. All blends served up are not only inspired by nature but actually, contain the tastes of Centennial Park. The bartenders literally collect jasmine, nasturtium, bottlebrush, kikuya grass, and fusilia flowers fresh from the park and distill them into vodka. They also house an extensive whiskey and gin selection and even offer tasting notes to help you chose your perfect dram. Sip the devil's drink surrounded by the venue's cool exposed pipes and beams while indulging in the Euro-style bar snacks.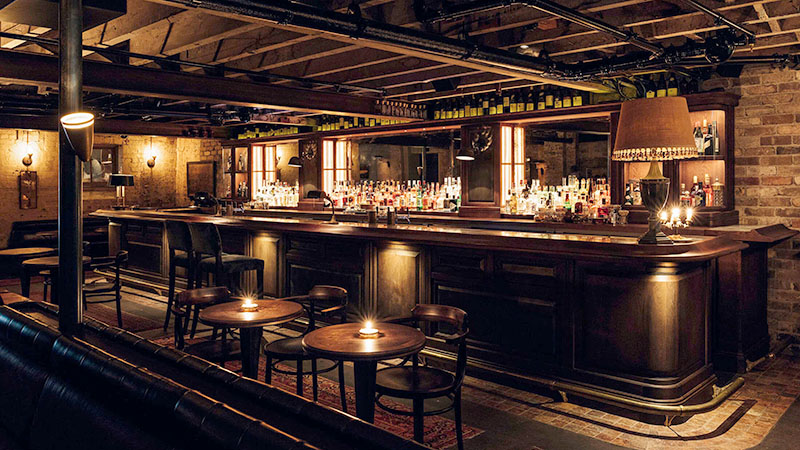 2. Grain Bar
Drinking whiskey may not be the first thing you'd think to do on a Monday evening, however, Grain Bar's Monday night specials are pretty enticing. Head down to Circular Quay for a few after-work drinks at this uber-cool cocktail bar, if you can snag a spot. With its offering $30 whiskey flights and 20% off the whiskey list, Grain is notoriously busy at the beginning of the week. From fine scotches to creative whiskey cocktails, there is certainly something to quench everyone's thirst. Our favourite is the Walnut Derby, a bourbon cocktail with salted caramel balanced out by walnut and chocolate bitters.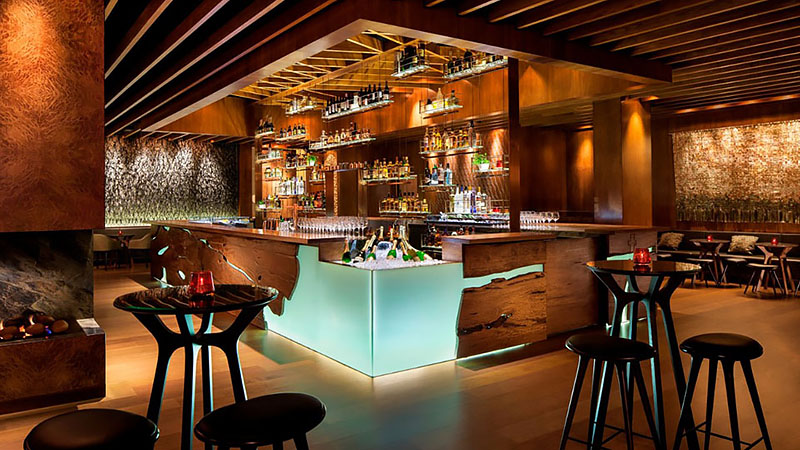 3. Eau de vie
Big Brother of The Roosevelt, Eau de Vi is a multi-award-winning establishment, for good reason. Nestled away in the backroom of The Kirketon Hotel, lives a den of decadent cocktails and whiskey. The collection includes some of the rarest whiskeys in the country. Regulars can score a spirits locker to store your favourite bottle, for dram on demand. They are renowned for their impeccable service and fast turn around as well as their superb cocktails, whiskey offerings, and delicious bar snacks.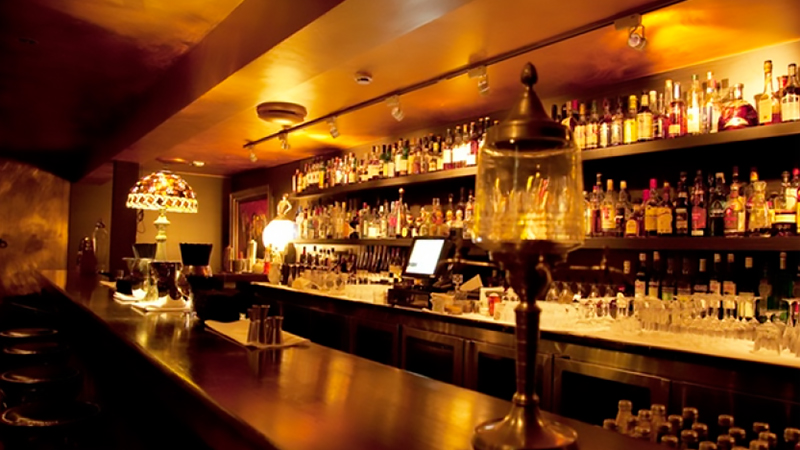 4. The Roosevelt
As the younger sibling of Eau de Vie, you know that good times and top-notch service are guaranteed at The Roosevelt. Tucked away in Potts Point beside French restaurant, Apres, this premium cocktail bar is named for the Kings Cross bar owned by notorious 1940s gangster Abe Saffron. Throwback your whiskey or cocktails surrounded by the old Hollywood style furnishings and servers dressed in suspenders and bow-ties. There is a modern element to this dimly lit saloon, with drinks being poured with fire and severed up with liquid nitrogen, its worth a trip for the theatrics alone.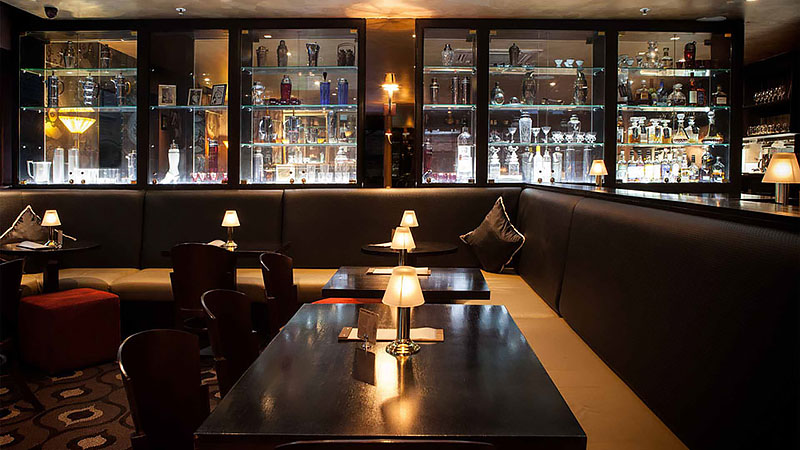 5. The Clock Hotel's Whisky Room
Surrounded by leather and raw wood, this vintage scotch bar has over 100 varieties of whiskey from all over the world. Selections hail from the highlands of Scotland, the US, Japan, Taiwan, NZ, and some Aussie locals too. Located atop The Clock Hotel, this whiskey house also features a specialised drinks menu including complex and unusual whiskey styles, vintages as old as 21 years, and monthly whiskey flights. There are also creative boilermaker specials, think craft beers matched with a shot of whiskey, and a small list of cocktails including classic sours and manhattans. The menu also has staff picks and recommendations as well as a little whiskey history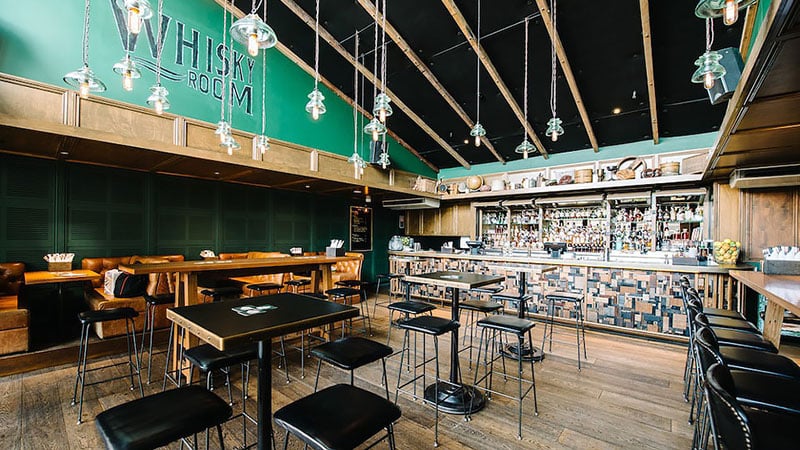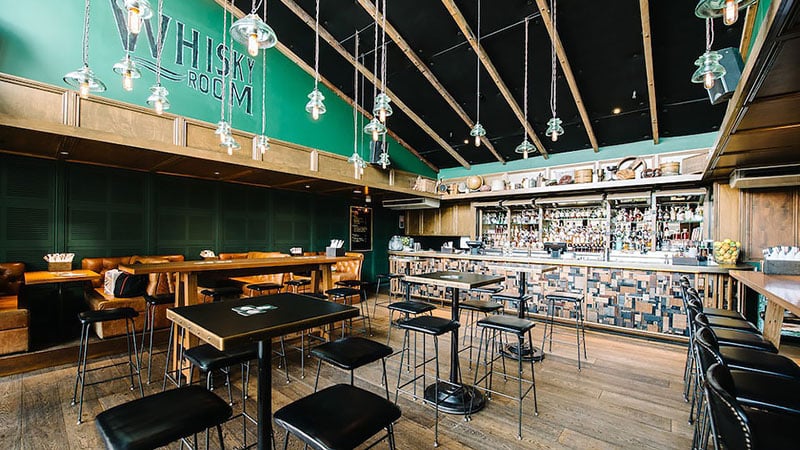 6. Marble bar
Step inside Marble bar and be transported back in time 123 years. Surrounded by stunning multi-coloured marble pillars and high ceilings, it's no wonder their success is so long-standing. Serving up some delicious cocktails, they also house a dream dram selection. They offer whiskey flights for $34 or $65 for a premium selection. You can indulge in Scottish single malts including pours from Lowlands, Speyside, and Islay distilleries. The American flight includes a rye and a small-batch bourbon from Kentucky, and a bourbon/Scotch/rye blend from Utah. While Starward, Limeburners, and Bakery Hill provide the local selection.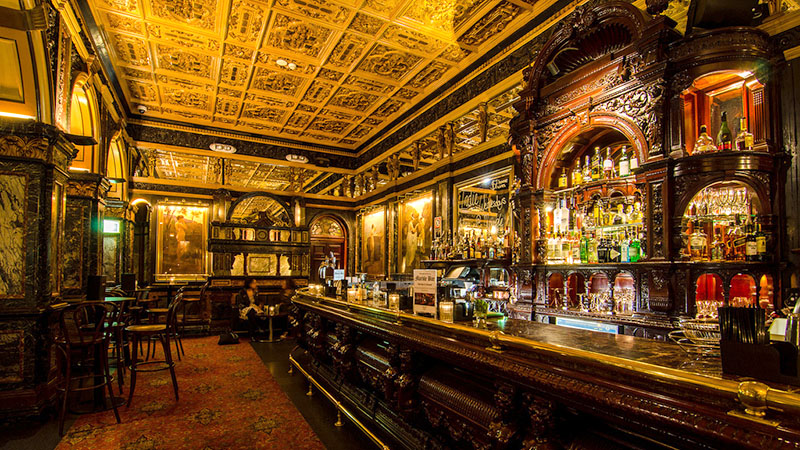 7. Tokyo Bird
Sydneysiders who love a shot of whiskey will enjoy Tokyo Bird's best selection of Asain drams in the city. Try the Suntory Kakubin for $12 or invest $45 on a single shot of Ichiro's Malt Chibidaru. You can also grab an old-fashioned made with 12-year-old Yamazaki, or the house's famous version of a Moscow Mule. Think Kaukubin with ginger, lemon juice, and soda. They also have Asahi as well as a dry Somersby cider on tap and a fun selection of Japanese beers and bar food.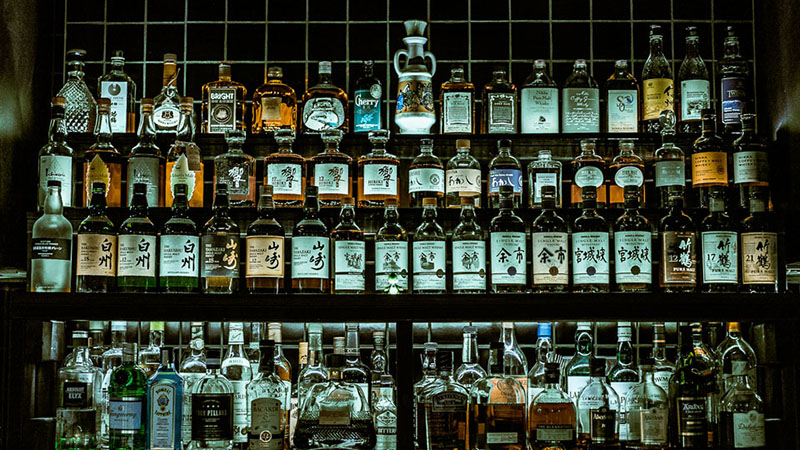 8. The Wild Rover
Choose from over 20 classic Irish Whiskeys in the little cousin of, Grandma's Sydney. The Wild Rover is discretely located on Campbell street, seriously, if you didn't know it was a bar, you'd miss it. However, its delicious cocktails and smooth whiskeys, as well as its vibrant and relaxed atmosphere, soon give it away. Treat yourself to the $19 Clontarf trilogy flight which features 3 x 20ml pours. Or if you're a more seasoned sipper go for the Knockeen Hills poteen. Otherwise known as Irish moonshine, this extra strong blend is 70% proof. If you're looking for something without all the bells and whistles, Bushmills 20-year-old scotch is an absolute classic.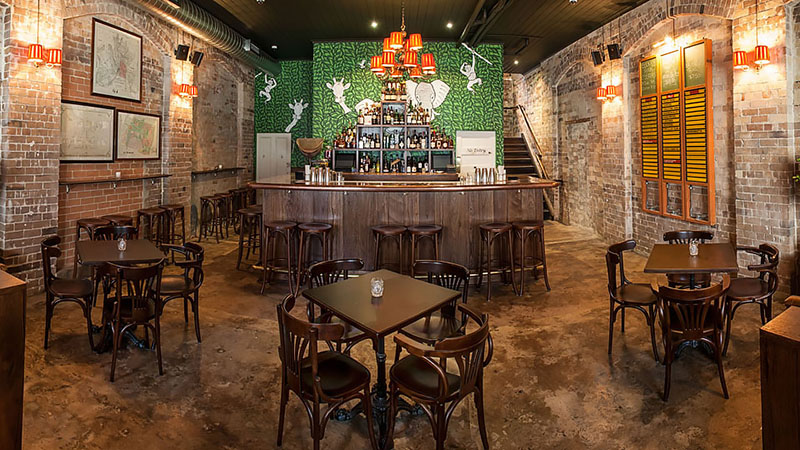 9. The Baxter Inn
The Baxter Inn cellar houses one of the most extensive whiskey collections Sydney has to offer. The huge three-column list includes drinks from Islay, Speyside, Highlands, Lowlands, and Campbelltown distilleries. There is also a small collection of rare and unusual tastes and a few Japanese and Australian spirits and blends. To add the charm, the bottles are kept along a backlit wall only accessible by the scrolling library ladders. Despite its exclusive vibe, the Baxter Inn holds a no booking, no functions, and no door list policy. So everyone is welcome and should feel at home in this old-fashioned swillhouse.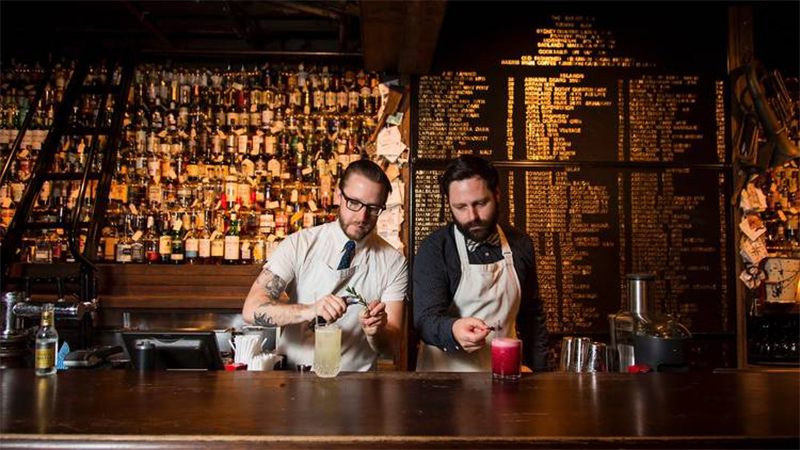 10. The Doss House
Once a bootmaker, pub, and opium den, The Doss House has been a Sydney institution for over 170 years. It now houses 150 types of whiskeys from rare Japanese to Scottish collections. The elegant oak and glass cabinets feature the heritage-listed building's original sandstone walls, and each room has a different theme. These rooms have been inspired by the dockside merchants who used to drink at the pub and the "dragon-chasers" who smoked opium in what is now known as Ung Quoy's Den. As well as the extensive whiskey offering, there are also a few cocktails to choose from.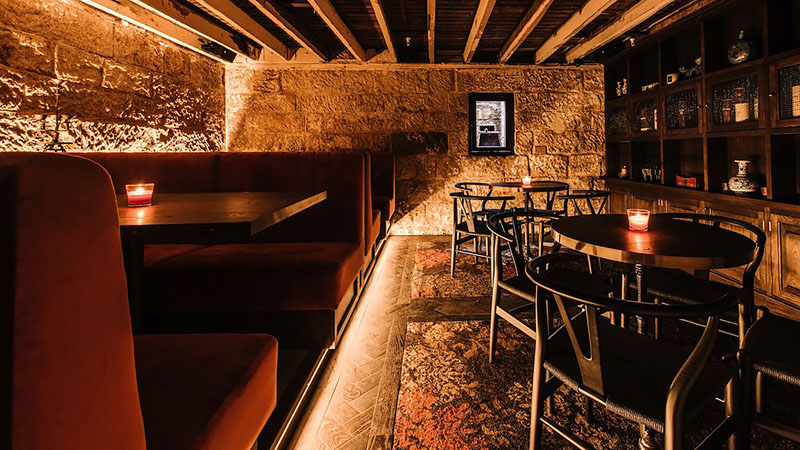 11. Stitch Bar
Behind a subtle tailors shop front on York Street sits the secluded subterranean bar, Stitch. Although it can be a little hard to find, your search will certainly not be in vain. This hidden gem is truly one of the hottest whiskey bars in Sydney. Surrounded by old sewing tables and sewing machines under the bar, this tailor-themed hot spot offers a decadent selection of whiskey, creative cocktails as well as vintage Dom Peringnon, glasses of Chianti, and great Aussie whites. Their fancy hot dogs with duck, orange, and foie gras, or the French poodle which has Toulouse style sausage with brie also draw a crowd.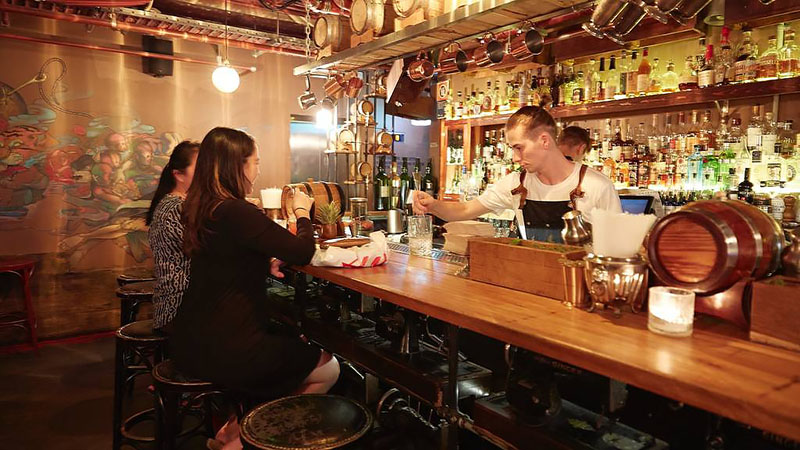 12. Keg and Brew
Keg and Brew offer a huge shelf dedicated entirely to bourbon. Take a sip of Hochstadter's Rock & Rye, or treat yourself to an old-fashioned, gold rush or a classic Manhattan. In place of the old KB hotel, the renovation which broke many Sydneysiders' hearts has proven to be a welcomed change. Swig back your favourite dram in the cowboy-esque alehouse decked out with taxidermy heads, cowhide panels, a three-sided timber bar, and classic cowboy print crimson wallpaper.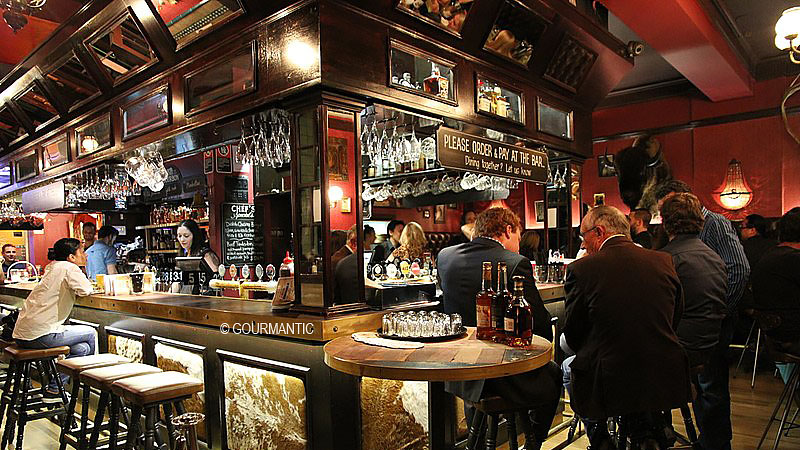 13. Uncle Ming's
Inspired by the debauchery of 1920s China, Uncle Ming's is decked out with soft red cage lights, vintage glamour shots, and lavish decor. This luxe establishment offers a selection of teapot cocktails, Asian beers, and of course smooth Japanese whiskey. They also offer some traditional Asian snacks for you to chow down on while you sip your whiskey. Favourites include the $7 pork and chive or chicken and coriander dumplings as well as the caramelised duck encased in a powdery soft dough. The trendy location only uses guerrilla marketing and word-of-mouth so you can expect a low-key atmosphere.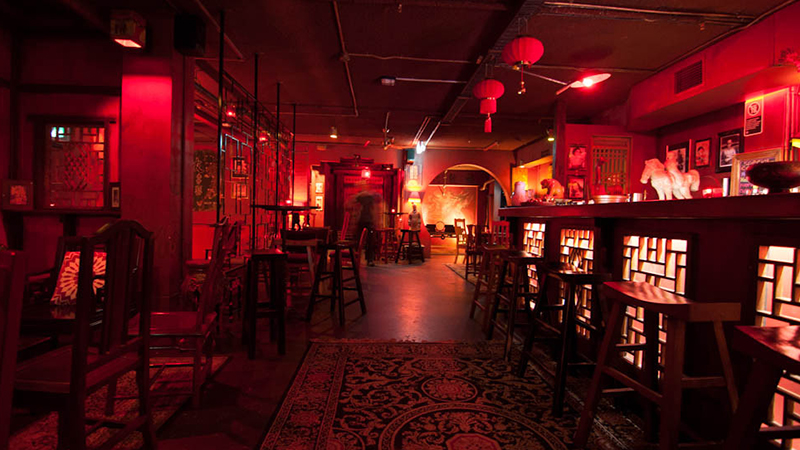 14. Ramblin' Rascal Tavern
Ramblin' Rascal Tavern is hidden away on the corner of Park and Elizabeth Street, marketed with a black sign donning three skulls. Housed in the old Laugh Garage, Ramblin' Rascal is the newest venture of the former Swillhouse crew. So you know they know their stuff when it comes to whiskey. Their extensive selection of liquor which slightly favours the likes of whiskey and cognac is displayed along the back of the bar. You can also grab a cocktail or choose from their selection of local beer and wine.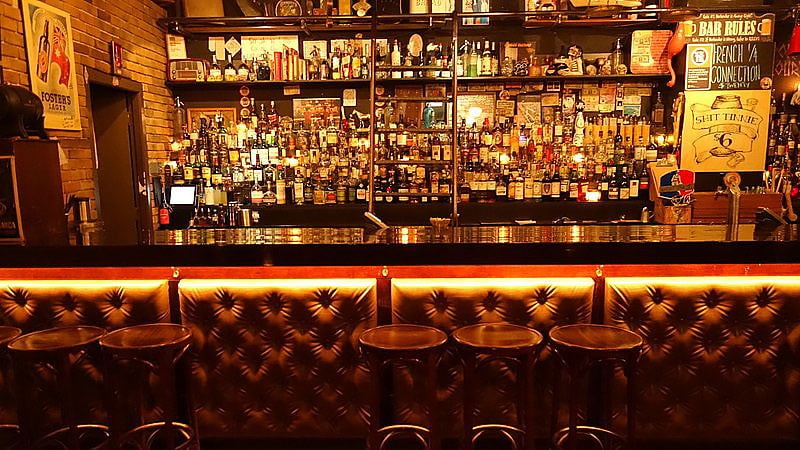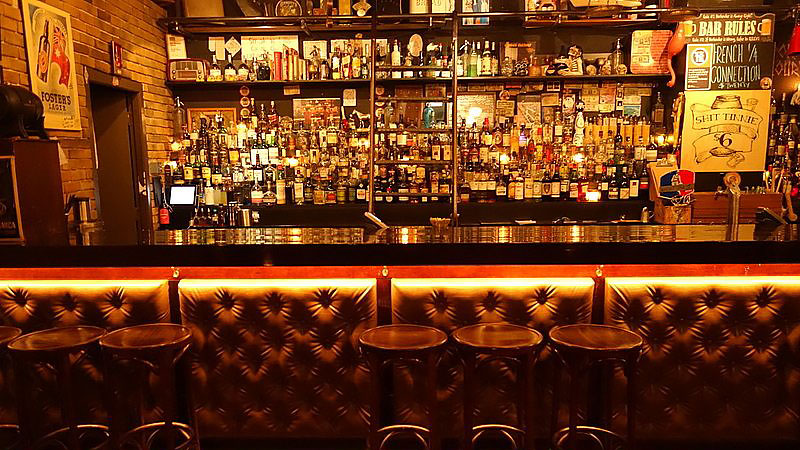 15. Alleyway
Spilling out into a triangular courtyard, Alleyway feels impressively roomy for a mere 26-square-meter bar. The outdoor is framed by high stories of brick walls and uses fruit crates as shelves to house its collection of whiskeys and spirits. This small venue's selection of whiskeys, however, is extensive, with over 75 selections available. They are also experts at keeping things fresh, bringing in new flavours after bottles become empty. So if there's a particular kind of whiskey you've been eyeing off, you'll want to get in quick before it's gone for good. They also serve up some cool cocktails, think a Matcha Gimlet and the Peruvian-style pisco sour.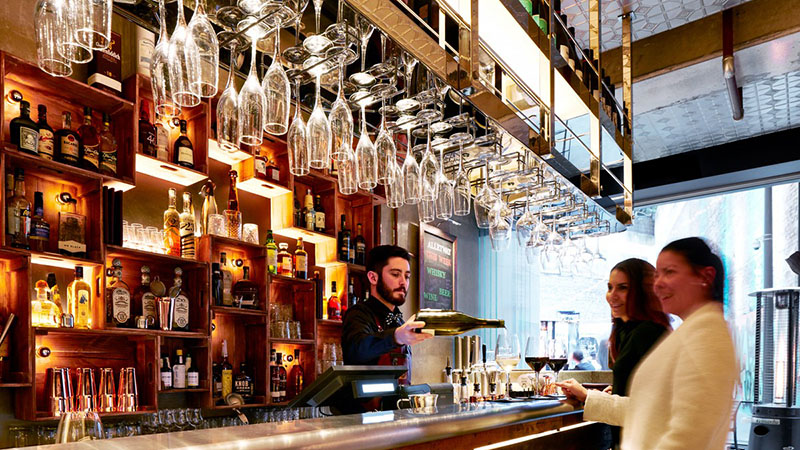 FAQs
How much does whiskey cost at a bar?
Most whiskey bars have an excellent selection of premium drops, so expect to pay around $12-$20 per nip. However, some rare whiskey can cost up to $40 to $60 per nip.  
What is the best whisky bar in Sydney for Japanese whisky?
If you're looking for Japanese whisky in Sydney, head to Tokyo Bird or Uncle Ming's. Other good options also include The Clock Hotel's Whisky Room and The Doss House.
Which whiskey bar in Sydney serves the best food?
Good whiskey goes down well with good food, and you'll find excellent menus at Grain, Tokyo Bird, Stitch Bar, Uncle Ming's, and The Clock Hotel's Whisky Room.
What is the best whiskey bar near Sydney CBD?
There are plenty of whiskey bars in Sydney's CBD. Head to Alleyway, Grain, The Baxter Inn, Stitch Bar, or Uncle Ming's.
SUBSCRIBE TO OUR NEWSLETTER
Subscribe to our mailing list and get interesting stuff and updates to your email inbox.