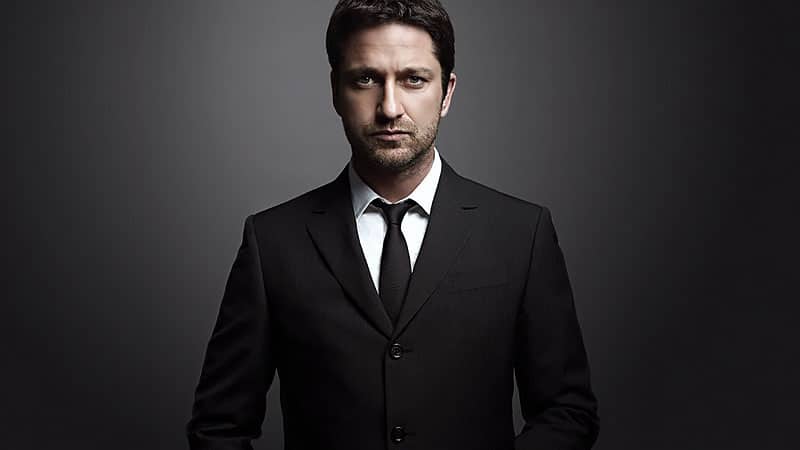 Dressing appropriately for the occasion is always important, but for some events it's paramount. One such occasion, where dressing must be approached with thought and care, is a funeral and wake. At funerals, it's essential to show respect, and part of doing so is dressing in proper attire. The sombre occasion should be represented through your clothing with subdued tones, classic styles and understated design. Funerals are a time to blend with the crowd and fade to the background as everyone honours the deceased and pays respect to the deceased's loved ones. Show sensitivity to the occasion by dressing simple, sophisticated, sharp and subdued. Remember, it's equally as inappropriate to look sloppy as it is to appear over the top and flamboyant.
What to Wear to a Funeral for Men
Funeral Shirts
When it comes to dress shirts for funerals, white is the traditional choice. As white tends to fade and turn off-white when washed with other colours, an old white shirt may look sloppy and wrong. A pristine, new shirt will ensure that this is not the case. Just make sure that it is clean and pressed. If you wish to forego the traditional white shirt opt for black or another dark-toned dress shirts. While block colours will always be best, a very subtle pattern may also be acceptable. Whatever you do, do not wear a short-sleeved shirt to a funeral. The style is much too casual for the occasion and could be seen as an insult to the serious nature of the event.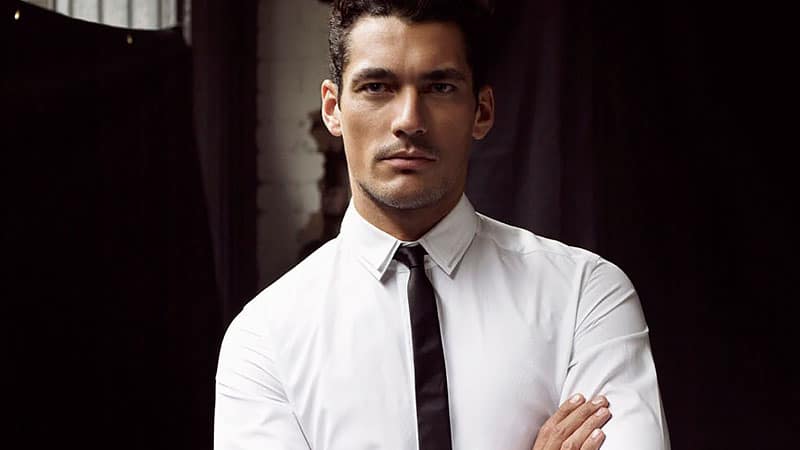 TOP BUYS
Funeral Suits
When dressing for a funeral, gents should always wear a two or three piece suit as a token of respect. Don't wear a suit and you run the risk of appearing underdressed and disrespectful of the occasion. Black is a natural option for a funeral suit and the best choice. The dark colour not only conveys your grief for the situation, but it is also traditional for funerals. Next, to black, charcoal and dark grey are the best colours of suits to wear. Like black, these subdued hues will appropriately represent the sombre mood of the event and convey your respect. If you somehow don't own a black or dark grey suit and can't buy one before the day, choose another dark or muted tone. Dark navy is an acceptable third option should you need it.
When dressing for a funeral, always make sure that your suit is a solid colour. This sorrowful event is no time for patterns, checks or stripes. Also, make sure your suit is well prepared for the day. This means, ensuring that it's cleaned, pressed and well-fitting before the morning of the event. The last thing you need on the day of a funeral is to have to rethink your outfit.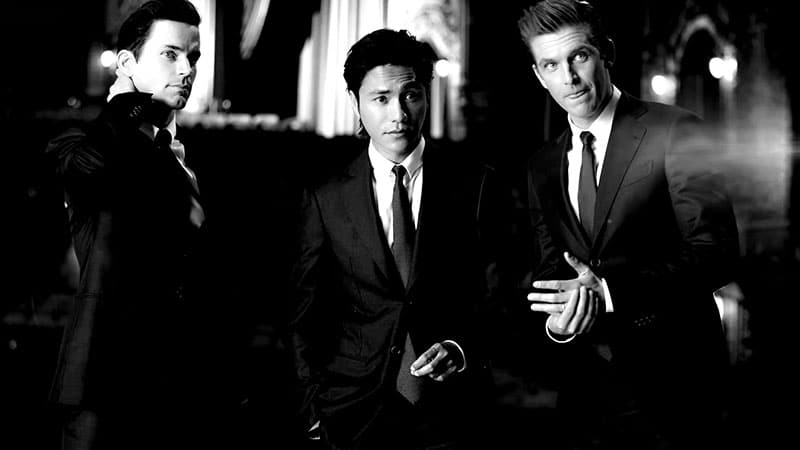 TOP BUYS
Funeral Shoes
For a funeral, your shoes should be black, laced, dress shoes. This is the traditional choice and will always match with a black or dark-toned suit. Always ensure that your shoes are prepared ahead of time. Check that the leather is appropriately polished and free of scuff marks well before the day of the funeral. If you cannot wear black shoes, dark brown should be your next choice. Also, be sure to match your shoes with a leather belt in the same colour for a cohesive look.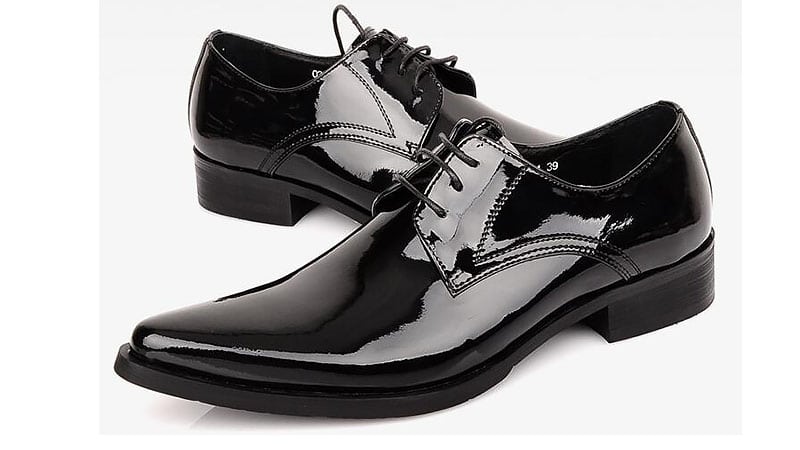 TOP BUYS
Funeral Ties, Cufflinks and Pocket Squares
Funerals also require that you wear a tie. If you skip the tie, you could wind up looking inappropriate and disrespectful, so it's best to always add one. The traditional tie choice for a funeral is a solid black tie, although, some other dark colours and understated patterns may be acceptable. Ensure your tie is pressed and neatly tied on the day. Cufflinks are also an accessory to consider when dressing for a funeral. Small, classic cufflinks are all you need to complete your formal look with proper polish. While a pocket square isn't necessary for a funeral, you can choose to wear a plain white one if you wish.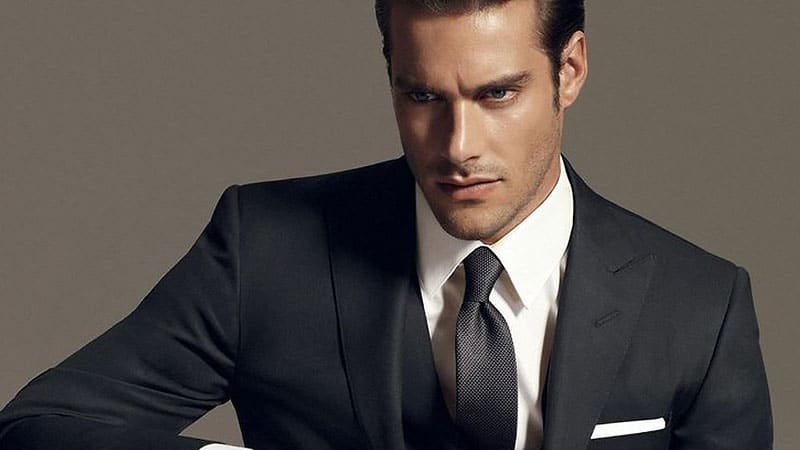 TOP BUYS
Funeral Umbrellas and Hats
If it's raining on the day of the funeral, you may wish to take an umbrella with you, particularly if the ceremony is outdoors. Ensure that it's a classic, black umbrella with no pattern to make certain you don't stand out. If the ceremony is indoors, ask the venue host if there is an out of the way spot where you can stow your umbrella for the duration. Carrying it around with you will not only look improper, it may also make it awkward and difficult to shake hands and offer condolences before and after the ceremony. If you also wish to wear a hat to the funeral, make sure that it's a classic style (absolutely no caps) in a dark colour and that you take it off during the ceremony.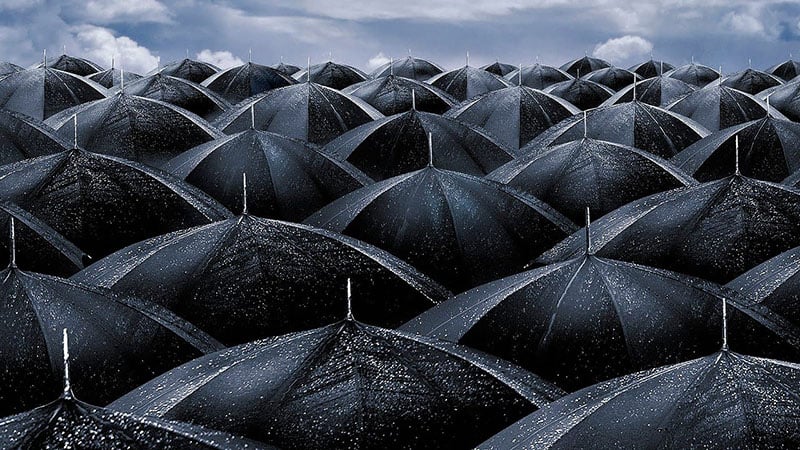 TOP BUYS
Funeral Coats
Depending on the weather, it may also be appropriate to wear a coat to a funeral. If the funeral is outdoors or taking place on a particularly wet or cold day, then, by all means, take an appropriate form of outerwear with you. A long, black coat in a classic style will do the job well. Choose between styles such as traditional overcoats and topcoats in woollen fabrics. Other coats, such as peacoats, car coats and trenches may also be appropriate depending on the formality of the funeral. No matter which style you decide upon, your outerwear should always appear sharp and understated. This is no time to experiment with texture, colour or shape. Also, note that if the funeral is indoors you should remove your coat for the duration of the ceremony.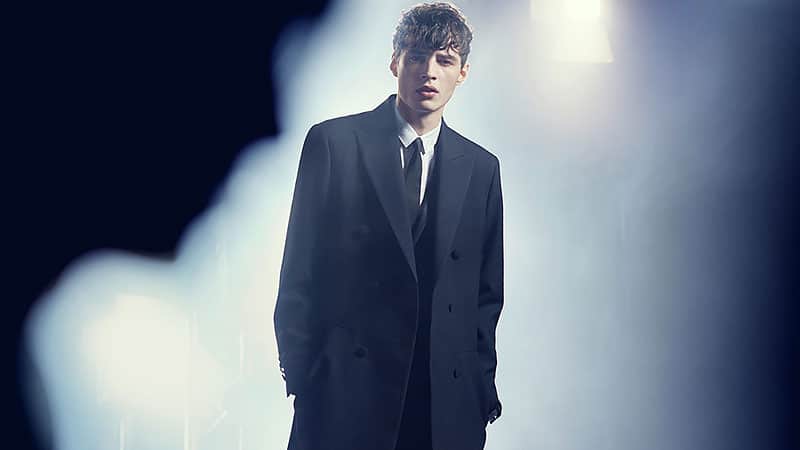 TOP BUYS
What to Wear to a Funeral
Respect the family's wishes and dress code.
Dark colours are a necessary mark of respect.
Be sure to wear a suit, preferably in black.
Don't ever wear casual wear, such as jeans or a t-shirt.
Always complete your outfit with a tie.
Dress shoes in a dark tone are essential. Ensure they are polished.
Keep accessories simple and sharp.
If the funeral is held in a formal venue, such as a church, be sure to keep your jacket on throughout the ceremony.
As dress codes and rules differ between faiths, be sure to check that you're dressed appropriately for the religious nature of the funeral you're attending.
SUBSCRIBE TO OUR NEWSLETTER
Subscribe to our mailing list and get interesting stuff and updates to your email inbox.