It has not even been a month since Halloween has passed and the spooky day got us thinking about some strange fashion inspirations. Fashion is not always known for its wearability and throughout the decades we have witnessed some rather impractical and even painful fashion all in the name of style.
We have found some fashions which are not only weird but absolutely wonderful and would like to share our inspirations with you.
What is more dazzling than the Givenchy Spring 2014 masks? The creative genius behind this idea is none other than Ricardo Tisci and makeup artist Pat McGrath, who sent his models down the Parisian runway with crystalline faces.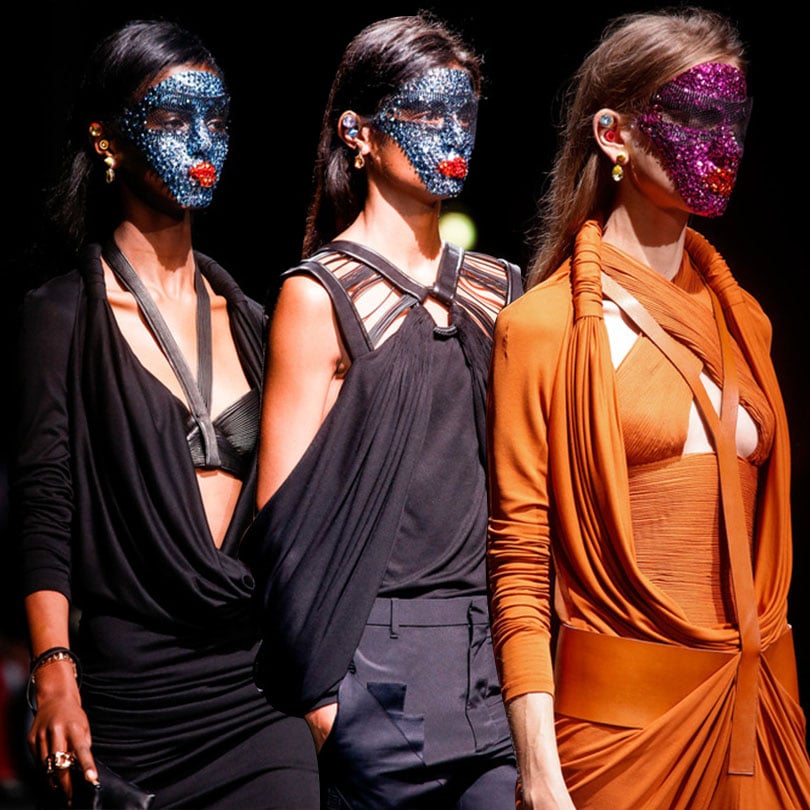 These beautiful yet strange masks were painstakingly handmade with Swarovski crystals, sequins and black netting. In total it took 40 people to apply the masks to the models' faces but the end result was something truly alluring as the colours ranged from oranges to rich purples.
The masks clearly showed Tisci's inspirations and the designs were reminiscent of ancient African tribal masks and Kabuki, while at the same time paying homage to Maison Martin Margiela.
Very few designers are as experimental and daring as Iris Van Herpen and we love her for her structural brilliance and haute couture collections. The Dutch designer manages to put on a wild show, literally by exploring the wilderness in nature.  One of our favourite collections of all time has to be Wilderness Embodied Haute Couture.
The collection is a stunning collaboration with artist Jolan van der Wiel and is inspired by the wild nature and it's powerful forces. Iris Van Herpen is renowned for her creativity and the way she uses materials from layered dresses to flexible 3D printed fabrics, as well as her intense attention to detail. Van Herpen experiments with many different avant-garde themes and produces bold fantasy garments that are extraordinary pieces of art.
If Lady Gaga wants to be seen in your collections you know that they are a tad strange. Taking inspiration from the haunted runways of Thom Brownes 2014 collection, we watched as he sent models down the runway that looked like they have just escaped from a padded cell. Browne's runway was all about toying with the concept of insanity, with tattered garments and hair that looked like it had undergone an electric shock therapy.
Browne's collections of all white and cream, fine tulle, lace and strings of pearls, elaborate shoulder pads and flowing silk makes for dazzling and decorative looks.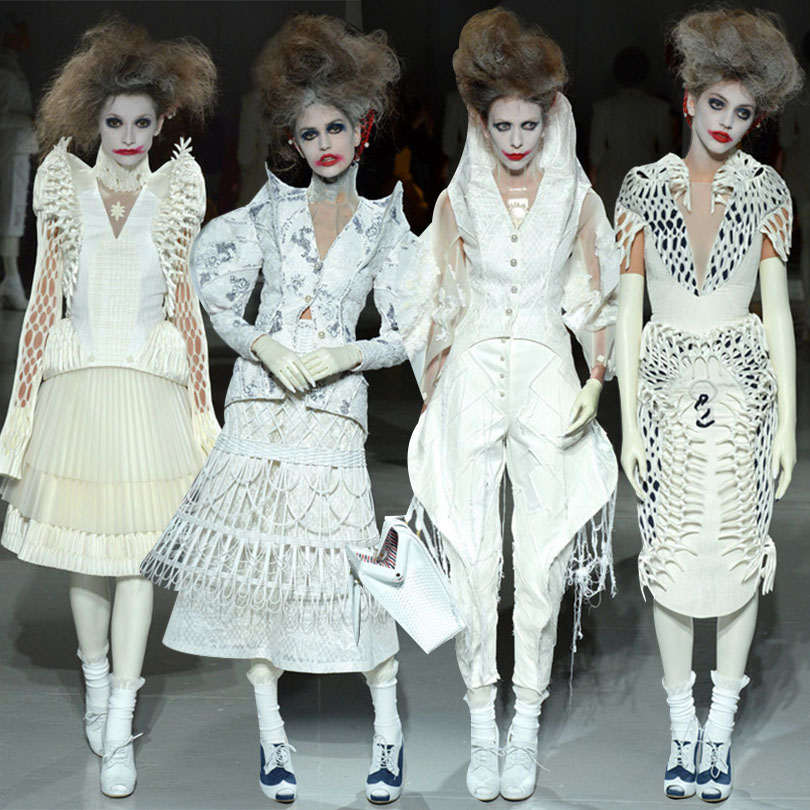 SUBSCRIBE TO OUR NEWSLETTER
Subscribe to our mailing list and get interesting stuff and updates to your email inbox.