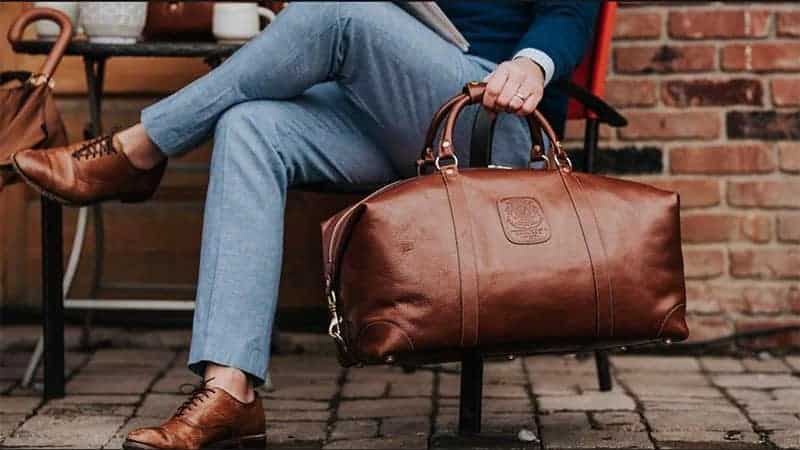 Weekender bags are a great solution for those weekend trips away to explore new places and attractions or to get out of the city. Whether you're going on an overnight adventure with friends or packing lightly for a short business trip, having the right bag can make all the difference. But what should you look for in a weekender bag? Below we outline key features and bag recommendations that can help make sure your trip away is comfortable and worry-free!
Best Men's Weekender Bags
1. Steele & Borough Weekender Bag
Looking for the perfect weekender doesn't have to be an issue anymore, thanks to the Forrest bag from Steele & Borough. Not only is it super stylish, but it's also made from waxed nylon and water resistant. There are three colors to choose from, which come complete with vegan leather handles and an adjustable shoulder strap. You can store anything in here, even your shoes – the bag features a drawstring bag inside to keep them safe. No matter where you're going, make sure you bring this bag with you.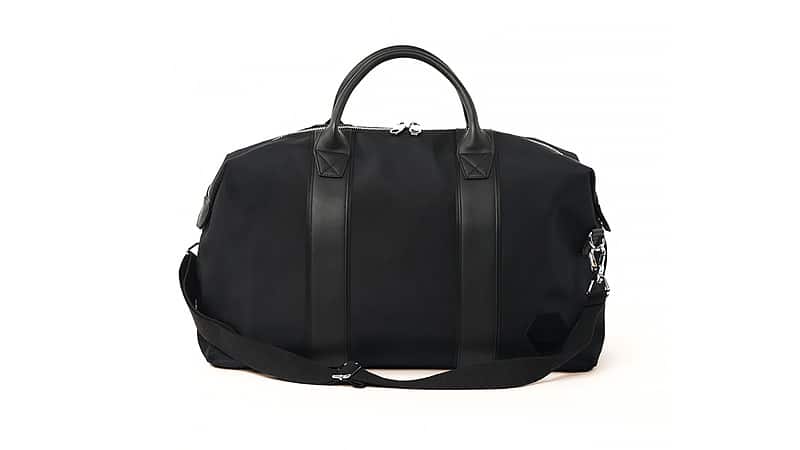 2. Carl Friedrik Compact Weekender Bag
Upgrade your go-to duffle bag with this elevated and sleek leather option from Carl Friedrik. Though it's small in size, it certainly packs a punch. Crafted from nubuck leather and stain-resistant nylon lining, it's fitted with slip pockets for your passport or boarding pass. This bag is ideal for small trips or business travel, and it comes with an adjustable shoulder strap so you can take it with you wherever you go.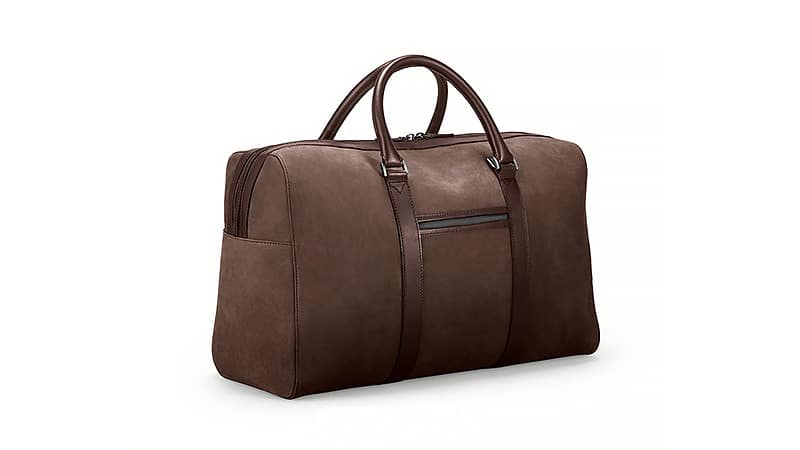 3. Luca Faloni Weekender BAg
No holiday is complete without a sturdy weekender bag, and this option from Luca Faloni is a contender for the best around. It features full-grain leather from Tuscany, double-ended zip from Lanfranchi, and an entirely cotton interior. Choose from two beautiful colors and watch as the compliments start flying in, no matter where you are flying to.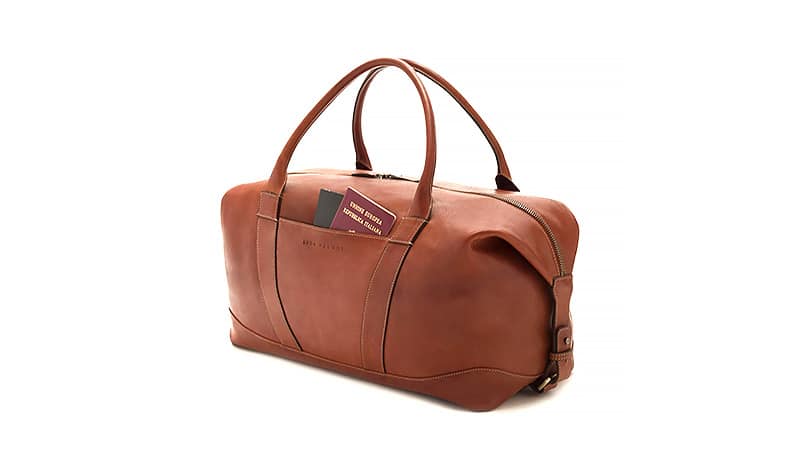 4. Away Large Everywhere Bag
Your next holiday just got an upgrade. The Everywhere bag from Away Travel features a classic silhouette, but it's not the same as your regular weekender. With both interior and exterior pockets, it can fit a 15" laptop and has a sleeve to attach to your trolley. There are three colors to choose from, all look fantastic with office attire or at the airport. If that wasn't enough, there's a 100-day trial for extra peace of mind.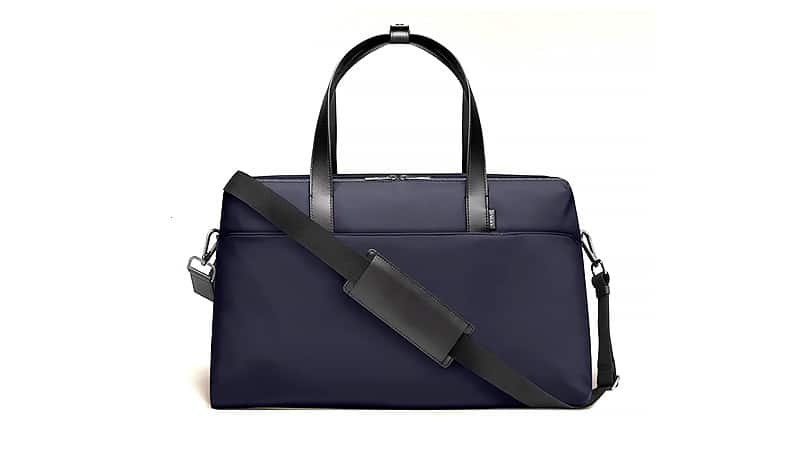 5. HYC00 Weekender Bag
Enjoy your next adventure to the fullest with this travel bag. Packed with space and pockets, you can easily fit clothes, towels, or shoes without fuss. Moreover, it's entirely waterproof, thanks to its nylon lining. This means you can take it to the beach, the gym, the spa, or on a hike without worrying about a damp and sagging bag. And thanks to its large and adjustable strap, you can comfortably carry it wherever you go.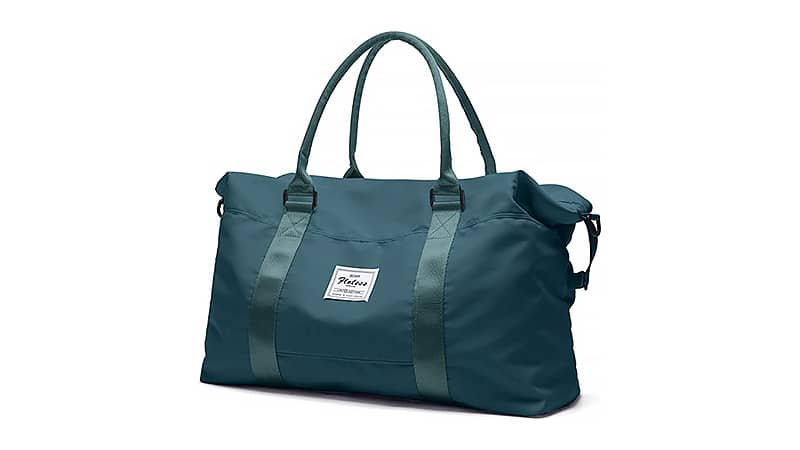 6. Patagonia Duffel Bag
No adventure is complete without great bags for storage. This Patagonia duffel bag is everything you need and more, thanks to its extra large design and 40-liter storage capacity. This is an extra-durable item that features removable shoulder straps, doubling as a backpack if you need to carry it up trails or mountains. The fabric is water-resistant and tough, making it a great choice for rough adventures or camping. It's the ultimate companion for years to come.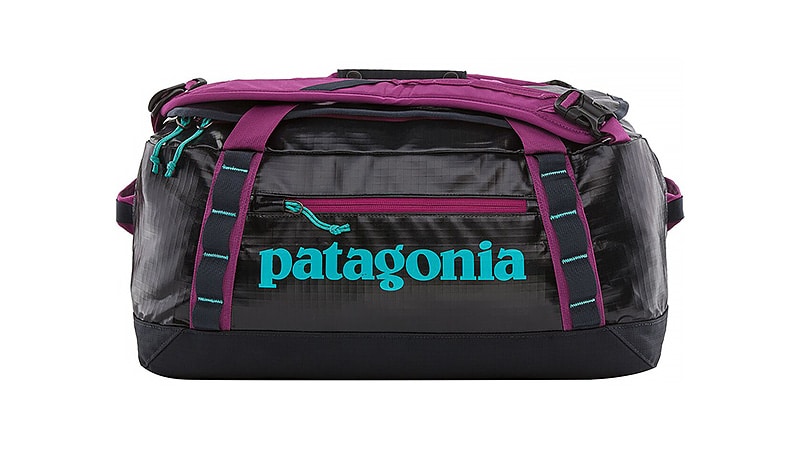 7. Samsonite Encompass Weekender
Samsonite is well respected in the travel industry, and it's easy to see why. The Encompass weekender features ample room for all of your belongings, and its state-of-the-art technology will keep your personal possessions safe and secure. This bag is crafted from water-resistant fabric, and it's a lightweight design that allows you to carry it in three ways – on the shoulder, across the body, or in your hand. With endless storage options and an ultra-secure RFID Data Vault, you can travel with peace of mind.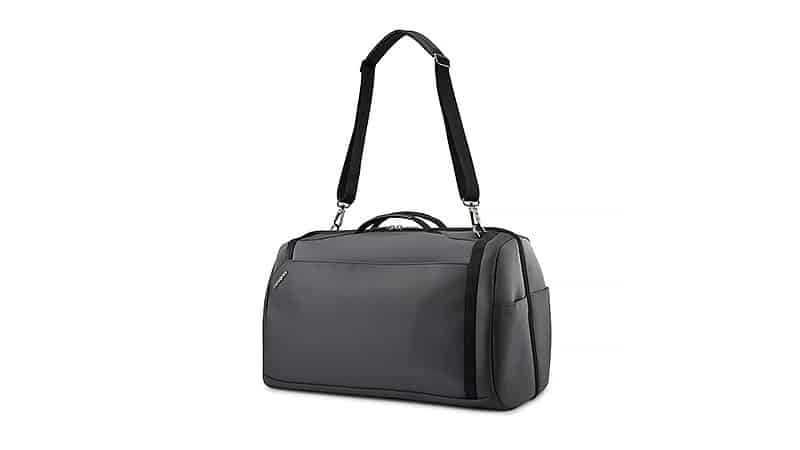 8. Wohlbege Travel Bag
If you're on the lookout for a large, heavy-duty, and all-encompassing duffel bag, look no further than this option from Wohlbege. Packed with storage and security, you can carry almost anything without any hassle or overflow. Its canvas construction is sturdy and perfect for business, travel, or outdoor adventures. Plus, it comes with padded straps for extra comfort and anti-wear padding to prevent dirt from gathering on the bottom.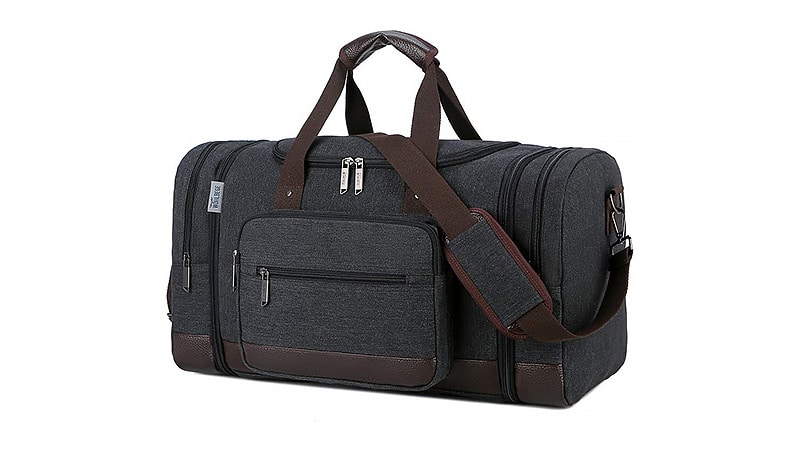 9. Baosha Leather Weekender Bag
If you've ever struggled to pack shoes with you on a trip, this is the bag for you. The faux leather duffel bag from Baosha features a clever shoe compartment at the bottom of the back, separate from the rest to prevent dirt and packing issues. Within the leather bag, you'll find ample room for your clothes and other needs, making it a perfect companion for an overnight trip or business travel. Plus, it has a sleeve for your trolley to make the journey even easier.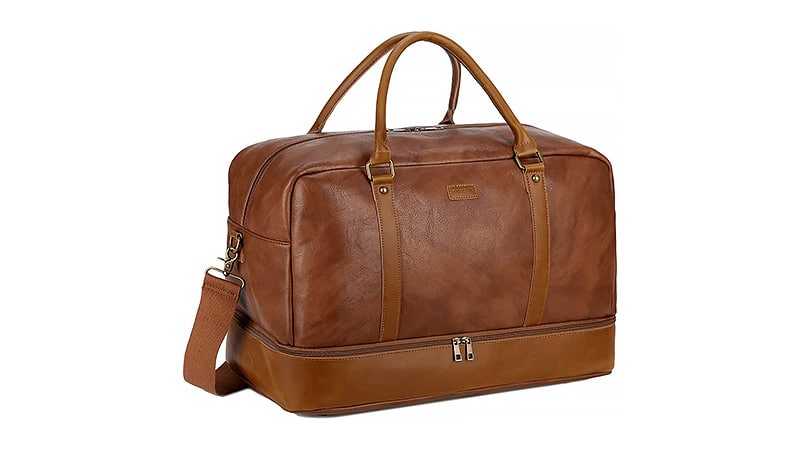 10. Arlo Skye The Weekender
It's time to upgrade your gym bag, and this weekender from Arlo Skye is a perfect choice. With a nylon and polyester outer, you can say goodbye to spills and mess, and the full-grain leather trim gives it a stylish edge that will help you stand out. Here you can fit a pair of shoes, your laptop, a bottle, plenty of clothes, and even your iPad. No trip is complete without it.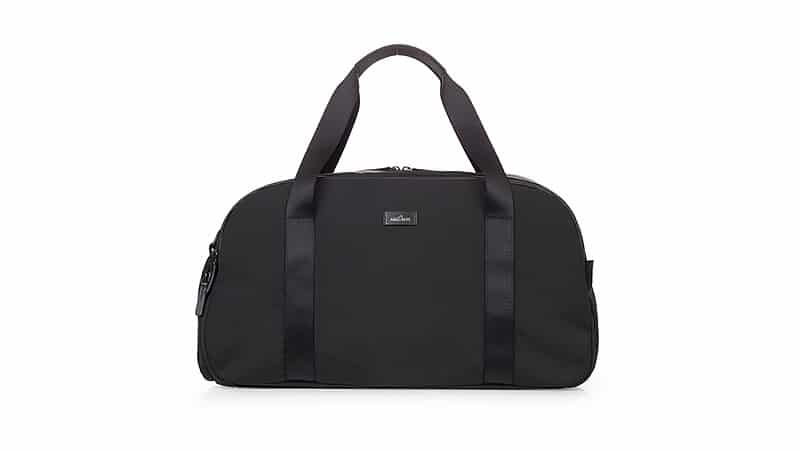 11. Rothy's The Weekender
Prepare for air travel without any issues thanks to this weekender from Rothy's. This stylish travel bag features roomy compartments for your clothing and belongings and features a durable set of feet to prevent scratches and marks on the bottom. You can choose from three colors, each with its own unique style. Plus, you can throw it in the washing machine if you need it, and thanks to its durable fabric construction, you will be able to use it for years to come.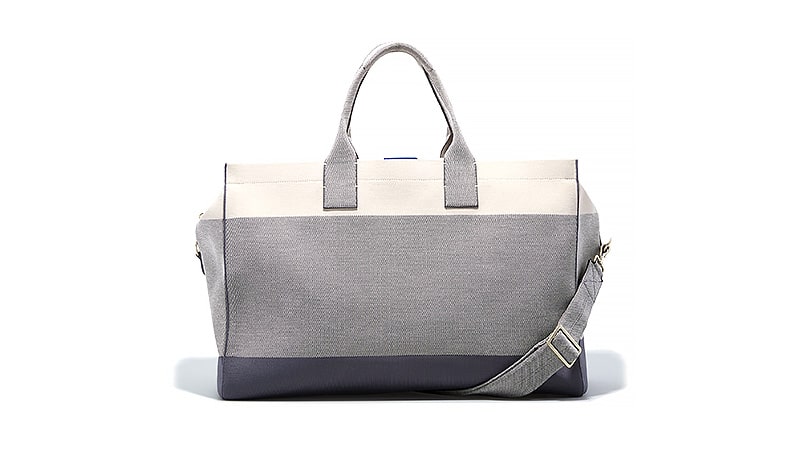 12. Filson Large Dry Duffle Bag
The Filson duffle bag is the ultimate heavy-dirty and sturdy option for travel and adventures. Just like any other bag, it is equipped with ample storage and features 840-denier nylon water-resistant fabric. But what makes this bag different is its construction – it features RF-welded seams, plastic hardware, and a roll-top closure for ultimate security and to prevent water from leaking. You can take this bag anywhere you like – you will be prepared for absolutely anything.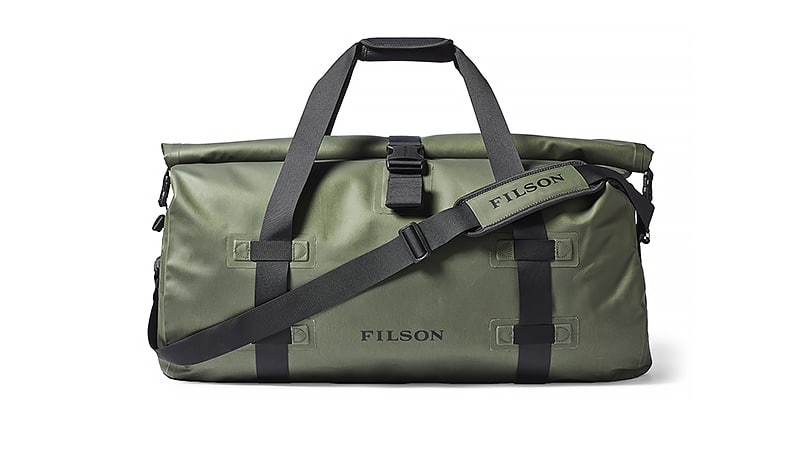 13. Amabilis Travel Bag
If you want a classic leather travel bag with no fuss, turn to this sturdy and stylish choice from Amabilis. Complete with a leather body and a large 52-liter capacity, it can fit clothes for a trip for as long as four days. It also comes with a shoe pouch for extra storage and plenty of pockets for your documents, boarding pass, or charging cables. Plus, its classic and timeless vintage style will have people turning their heads and asking where you found this stylish travel companion.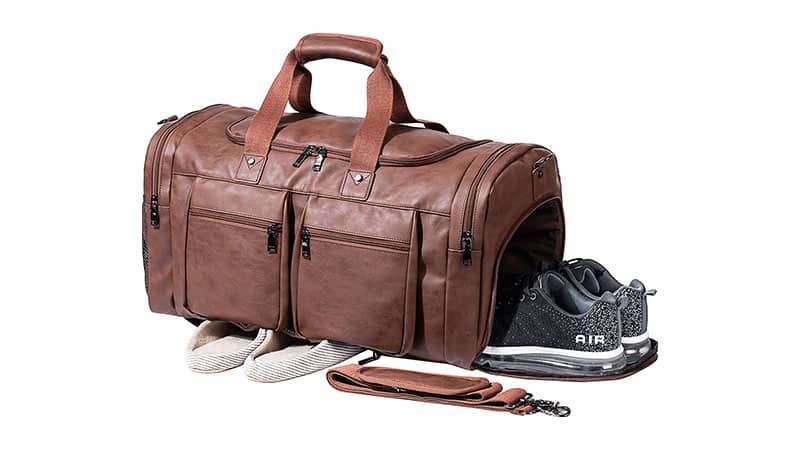 14. Sucipi Canvas Duffle Bag
Upgrade your travel bag with this sturdy and reliable weekender bag. Packed with plenty of pockets for storage and a place to keep your shoes, you will be able to carry three or four days worth of clothes with room to spare for your tech, such as a laptop or an iPad. It also features an expandable side, so you can fit even more items in there if you need them. If that wasn't enough, it also features an extra toiletry bag for your bathroom needs.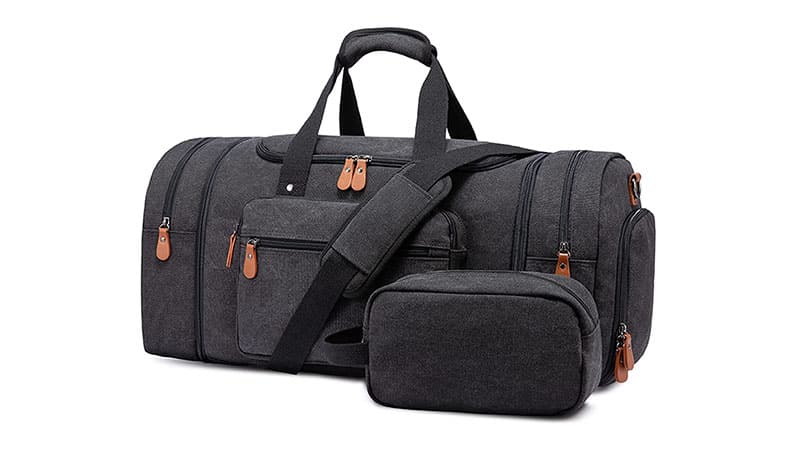 What is a Weekender Bag
As the name suggests, the weekender bag is a large piece of luggage that fits enough items to cover a weekend trip or holiday. Unlike traditional luggage, they're usually crafted from soft fabrics such as leather or canvas for a more water-resistant outer. While you can fit plenty of stuff in there, they're small enough to carry on a flight – this is the perfect carry-on item for a small trip or in addition to your existing luggage.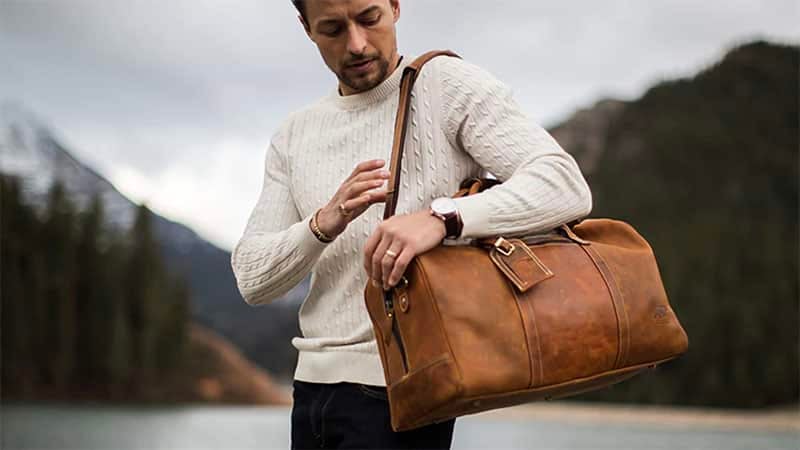 History of The Weekender Bag
A weekender bag has a long history, starting all the way back in WWI when soldiers were given to soldiers to carry their personal belongings. They were originally crafted from denim and blue in color, but perhaps the biggest difference in their style was the shape. The original duffel bag wasn't the same shape we know today – it changed from a potato sack style to a cylinder shape in the mid-'40s. It wasn't until the '70s that duffel bags became a part of everyday wear, with developments of waxed fabrics for resistance and heavy use. Today you can find them made from leather, synthetic fabrics, and nylon to defend themselves from heavy-duty travel and the elements.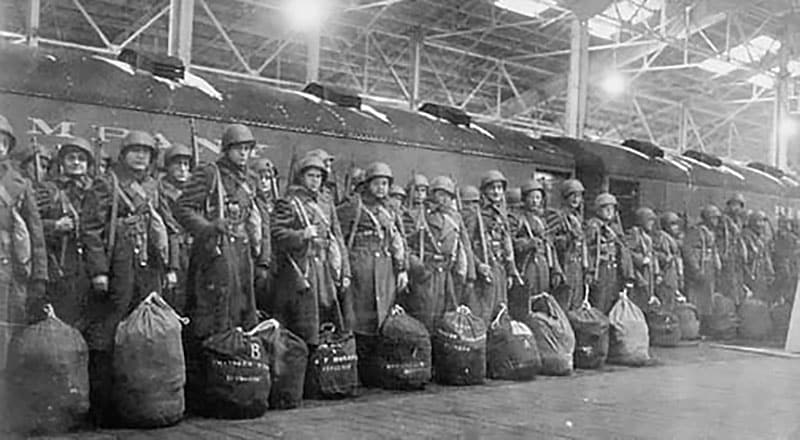 Weekend Bag vs Duffle Bag
Essentially, both duffle and weekender bags do the same thing and offer the same design. They're both perfect for a few days worth of travel, and they come complete with plenty of storage for your tech and clothing. However, weekender bags are usually crafted from leather or a more stylish fabric compared to its counterpart and have slightly less storage. You can take both with you on a plane or on a short holiday. That being said, a duffle bag is better suited for camping and hiking, whereas a weekender is ideal for business trips and somewhere that you want to show off a bit.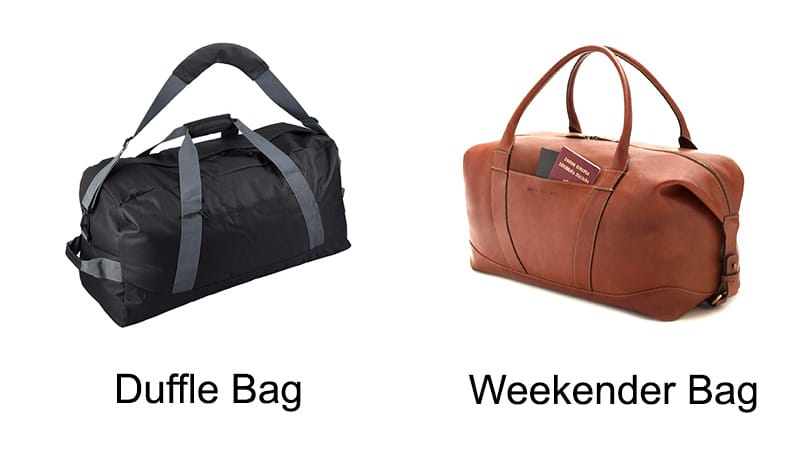 Weekend Bag Buying Guide
When you buy a weekender bag, there are a few points you need to consider. Whether you need something with plenty of pockets or a designated spot for your shoes, here is a guide for purchasing the perfect duffel bag that will last you a lifetime.
Durable Materials
Every duffel bag is crafted from different materials. However, if you're looking for something that is durable and tough, you can't go past canvas, leather, and polyester. These are sturdy and can take a pummelling from the plane to the back of a car. Leather is the best choice if you want something stylish and sturdy – these are most common with weekender bags. However, a canvas or polyester bag is more likely going to be a duffle bag. This is ideal for longer trips and more hardcore environments.
Strong Stitching
Just like the fabric you choose, the stitching can play a huge role in the durability of your weekender bag. The stitching should be placed properly across the bag to prevent tugging and pulling with years of use. The most powerful bags feature stitching from the inside – keep an eye out for that if you want something that lasts the test of time.
Double Stitched Zipper
Just like your stitching, a strong and sturdy zipper will keep your goods protected and secure for the entirety of your trip. A strong zip should be double-stitched to prevent tearing and rips. Another key element to look for is its size – a larger zip is more likely to last longer and stay closed without pressure than its smaller counterpart.
Strong Shoulder Straps
Whether you are carrying your weekender bag by the straps or on the shoulder, it's important to choose something that is sturdy and can last forever. When choosing your bag, make sure the straps can carry the weight of the contents inside the bag. If the straps feel like they're stretching or struggling to hold the load, it isn't the bag for you.
Roomy and Lined Interior
A weekender bag may not be able to carry a few days worth of clothes, but it's important that everything fits comfortably and you're not stuffing or squishing it into place. A great weekender bag will feature plenty of storage and pockets for your shoes, toiletries, and cables. Look out for its lining, too – this will prevent any spillages and tears as you wear it.
Multiple Internal and External Pockets
Storage is key when it comes to weekender bags, so be sure to look out for an appropriate amount of internal and external pockets. It's best to find something that can suitably hold your boarding pass, laptop, and any other cables or toiletries that you're bringing with you. Some options come with an extra space to store your shoes – this will stop any dirt and smell from touching your clothes and electronics.
Men's Weekender Bag FAQs
What size weekender bag is best?
There are three standard sizes of bags to look out for. The small is a carry-all, a medium is a weekender and a duffel is the largest. If you want something that holds two days worth of clothing, opt for a weekender. However, if you want something that can carry four days worth of clothes and has more storage, we recommend a duffel bag.
What should I look for in a weekender bag?
A great weekender bag should be tough and durable. Look out for fabrics and materials such as canvas, nylon or leather as they are the strongest for all weather conditions. A weekender bag should be able to hold around two to three days worth of clothing and a pair of shoes.
Is a weekender bag a carry-on?
A weekender bag is a medium-sized carry bag you can take on flights. A traditional duffel bag is usually bigger than the weekender counterpart, and this reaches the maximum size limit allowed on flights. But to be safe, be sure to check the airline's requirements before you bring it on.
Can a weekender bag be a personal item on a flight?
A weekender bag is the perfect size to take with you on a flight. While some airlines may have different size requirements, a weekender bag is small enough to safely take with you, but still holds enough for a full weekend away.
How do you pack a weekender bag?
If you want to make the most out of your weekender bag, don't fold your clothes and lay the flat. Instead, roll them up and squish them closer together. This will allow for more room to put jackets and oversized pieces without stretching it out. Ensure you've filled the pockets with your valuables and anything you need to keep with you on a flight or in the car.
SUBSCRIBE TO OUR NEWSLETTER
Subscribe to our mailing list and get interesting stuff and updates to your email inbox.