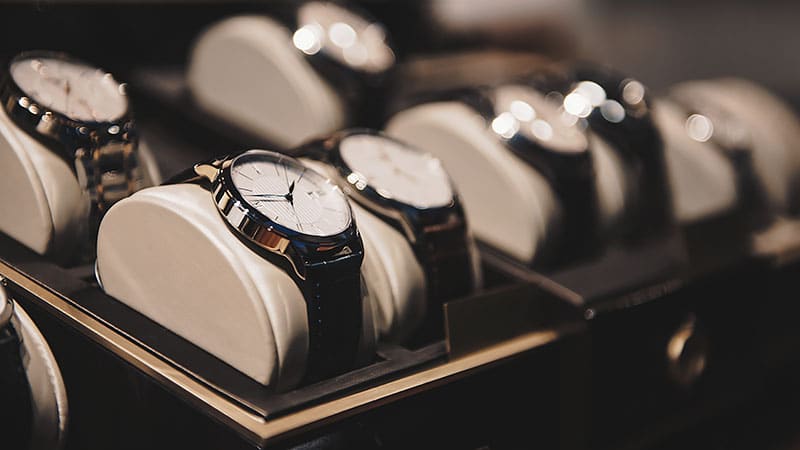 With labels like Rolex, Tag Heuer, and Cartier on offer, luxury watches are certainly not in short supply in Sydney. So, whether you're a collector or buying your first-ever timepiece, you'll find these lineup of designer timepiece stores impressive and abundant. From official Rolex retailers to pre-owned luxury watch shops and even independent watchmakers, we've rounded up the best watch stores in Sydney you need to visit.
1. Kennedy Star Sydney
Part of the prestigious Kennedy Luxury Group, Kennedy Star Sydney is just one in a very long line of high-end watch retailers. As such, you can expect the same expertise, exquisite service and impeccable quality and selection that the group prides itself on. From the store's sleek aesthetic to its first-class salespeople and extensive product range, Kennedy Star Sydney provides a truly luxe shopping experience. It is Sydney's official Rolex retailer. However, it also houses the likes of Cartier, Tudor, Patek Philippe, Girard-Perregaux and Ulysse Nardin.
Website: www.kennedy.com.au
Location: The Star Harbourside, 80 Pyrmont St, Pyrmont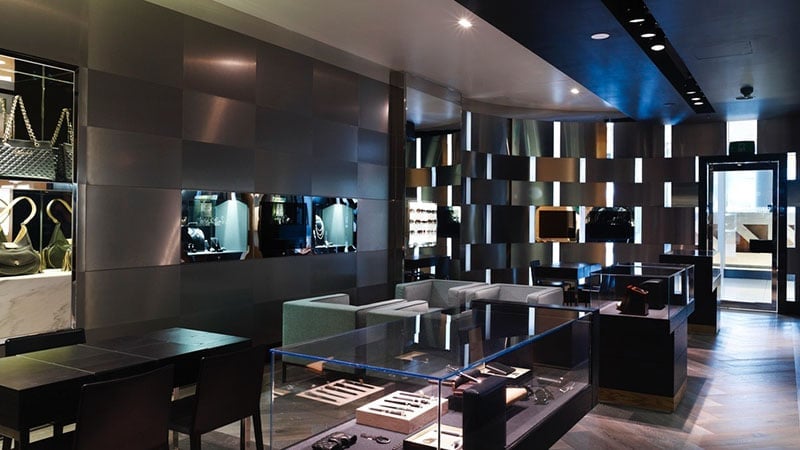 2. Swiss Concept
Rolex, Audemars Piguet, Cartier and Tag Heuer are just a few of the luxury watch labels stocked by Swiss Concept. This family-owned store has been around for over two decades and has cultivated a reputation for impeccable quality and service. Additionally, the store is known for its excellent selection of premium and limited-edition Swiss watches. Its impressive showroom is also conveniently located in the heart of Sydney's Pitt Street.
Website: www.swissconcept.com.au
Location: 90 Pitt St, Sydney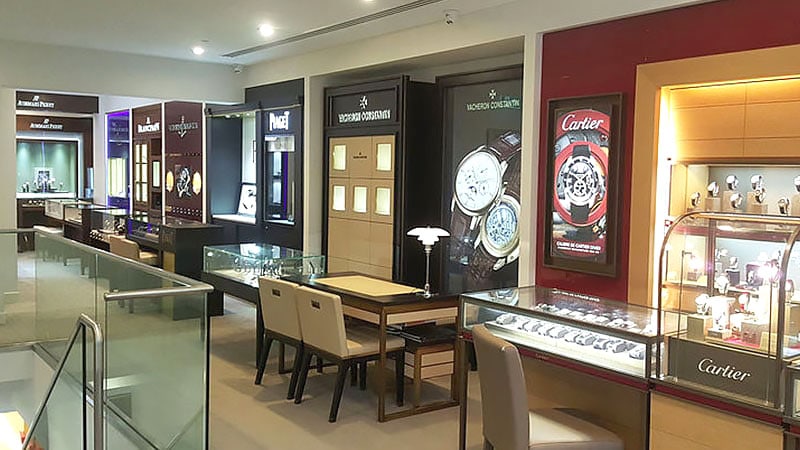 3. Watches of Switzerland
Watches of Switzerland is a family-owned retailer that has been supplying Sydney-siders with luxury timepieces since 1996. Today, the retailer also boasts stores in Melbourne and Perth and is renowned for its service and selection. Stocking over 20 high-end labels, including Rolex, Panerai, IWC, Hublot, Piaget, and Breitling, the store is a mecca for horological enthusiasts. Additionally, it's also the exclusive Australian retailer of A. Lange and Söhne timepieces. As well its vast range of luxury timepieces, Watches of Switzerland also offers services such as on-site battery change and water pressure testing.
Website: www.watchswiss.com
Location: 199 George St, Sydney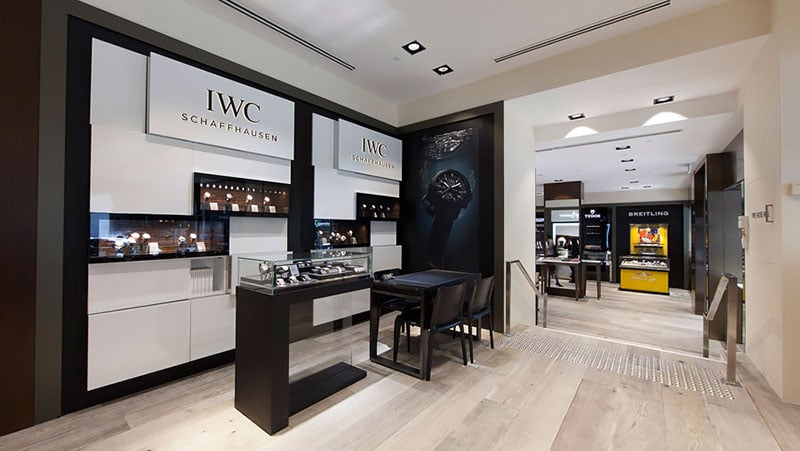 4. Gregory Jewellers
From Penrith to Parramatta and the CBD, Gregory Jewellers has stores all over Sydney. Opening its doors in 1967, it is one of the oldest timepiece retailers in the country. As well as its extensive array of boutique shops, this institution houses one of the most extensive selections of watches in Sydney. Each location also provides impeccable customer service in addition to its exquisitely crafted heritage watches and luxury labels, which include Baume & Mercier, Bell & Ross, and Breitling.
Website: www.gregoryjewellers.com.au
Location: Visit the website for store closest to you.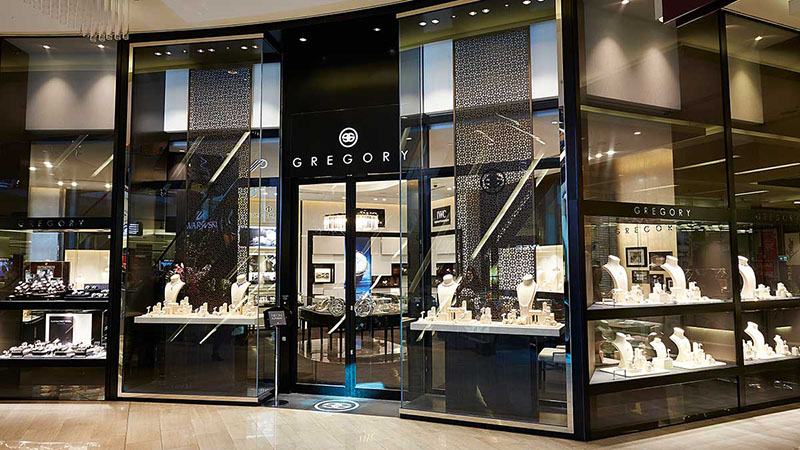 5. The Hour Glass
Sitting on King Street is one of Asia's leading watch retailers, The Hour Glass. Founded in 1979, this retailer now has over 40 boutiques spanning nine cities, including Sydney. Each location houses over 50 of the top Swiss watch brands, including Rolex, TAG Heuer, IWC and Cartier.
Website: www.thehourglass.com
Location: 142 King St, Sydney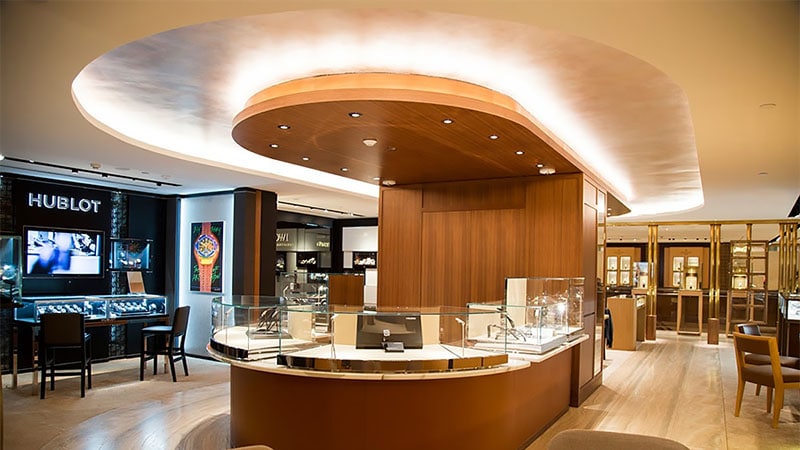 6. J Farren Price
J Farren Price holds a respected position as one of the oldest retailers of timepieces in the city. The store's namesake, John, was actually the first to bring Swiss watches into Australia. Since establishing the store in 1942, it has become synonymous with the best selection of European watches in the world. Today, the store still supplies the most exclusive high-quality timepieces with labels including Chopard, Panerai, Vacheron Constantin, Rolex, IWC, Patek Phillipe, Tudor and Hublot.
Website: www.jfarrenprice.com.au
Location: 80 Castlereagh St, Sydney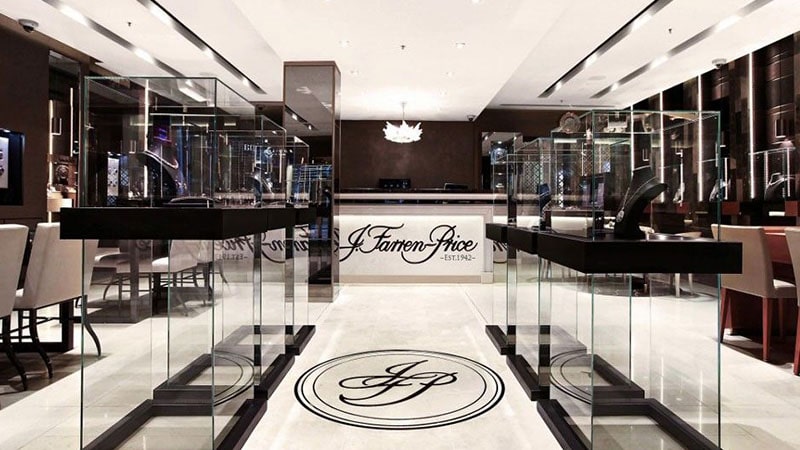 7. Watch Exchange
Watch Exchange has a reputation for being one of the most dependable watch destinations in the industry. With a wealth of knowledge and experience among the team members, you can expect a high-quality timepiece and outstanding service. They strive to provide the best calibre advice and products to their local and international customers. The store stocks Rolex, Richard Mille, Chanel, Frank Muller and an impressive array of other high-end labels.
Website: www.watchexchange.com.au
Location: Shop 5044, Lvl 5 Westfield Shopping Centre, 500 Oxford St, Bondi Junction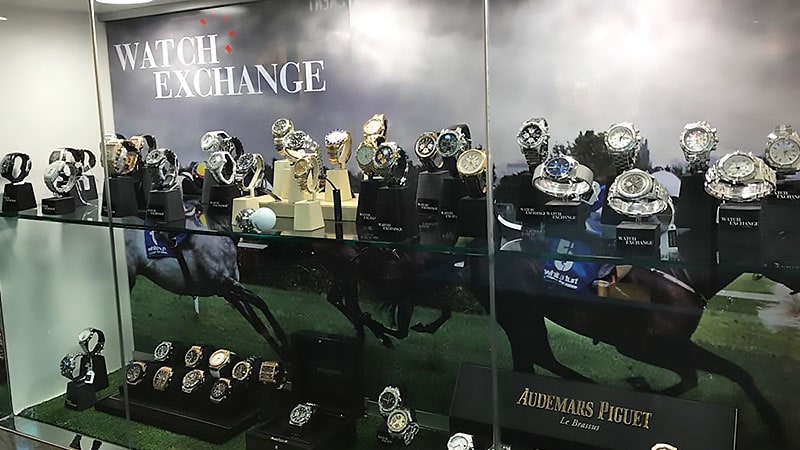 8. Watch Seller
Watch Seller on Pitt street is your ultimate destination for pre-owned timepieces. This retailer believes you shouldn't need to pay top dollar to get top quality, and that is precisely the service it supplies. The store offers a 100 percent guarantee that all watches are authentic and in exceptional condition. It also carries one of the biggest watch selections in the country as well as a special section for collectors. But, if you can't find something you like in their showroom, the staff are happy to source specific timepieces for you. Or, if you're looking to sell or trade a watch, they can help you with that too.
Website: www.watchseller.com.au
Location: 601/250 Pitt St, Sydney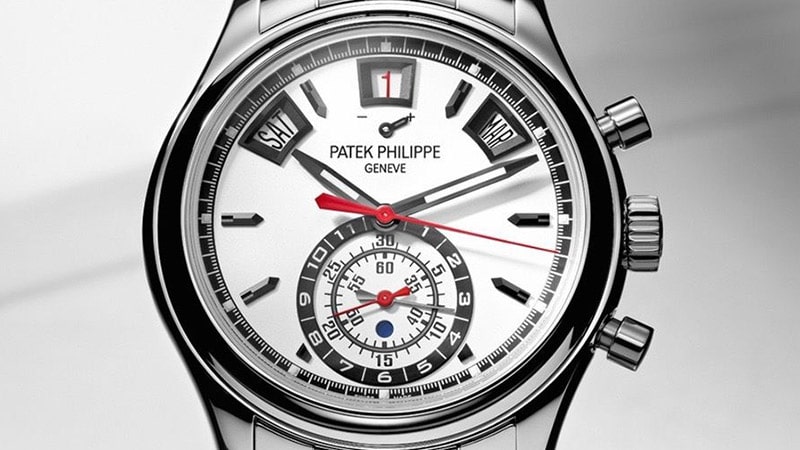 9. Zaeger Diamonds & Watches
Zaeger has set itself apart by offering low wholesale prices on luxury brands straight to the public. So if you're after affordability without compromising on style and luxury, this is the shop for you. Operating for over 25 years, Zaeger allows customers to buy, sell and trade new and pre-loved watches. Though its showroom is in Castlereagh, you can access its services all over the country.
Website: www.zaeger.com.au
Location: 815/160 Castlereagh St, Sydney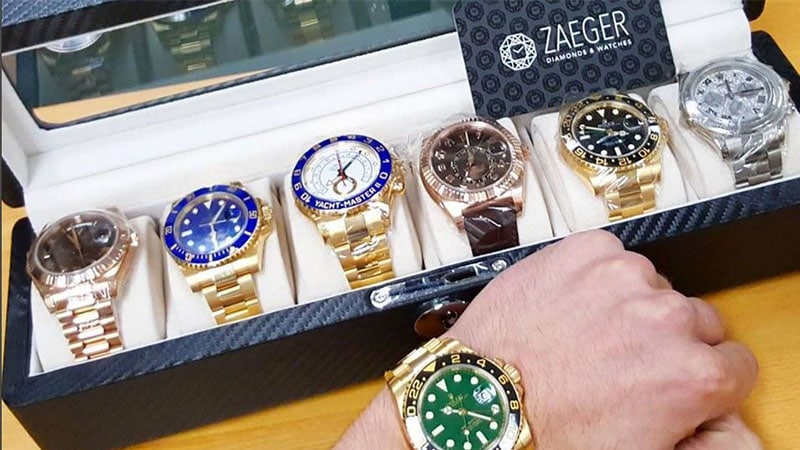 10. Nicholas Hacko
Nicholas Hacko is an independent watchmaker based in Sydney. His distinctive and high-quality service is sought after and used by some of Sydney's most reputable timepiece boutiques. Independently, he specialises in the repair and resale of second-hand watches. He uses a subscription service to alert customers to new arrivals before they go out of stock. Many of the timepieces Hacko repairs are highly coveted out-of-production Swiss watches, so you have to get in quick.
Website: www.clockmaker.com.au
Location: 67 Castlereagh St, Sydney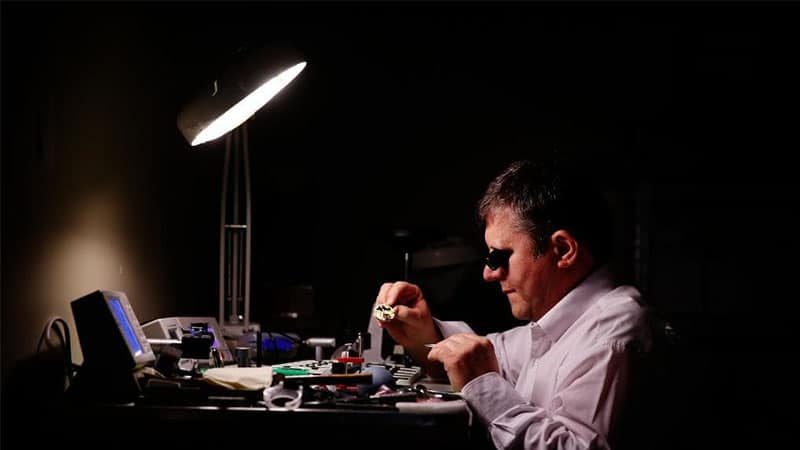 11. Vintage Watch Co.
For retro lovers and connoisseurs of the unique, Vintage Watch Co. is the ideal boutique. Offering an extensive range of vintage timepieces that are no longer in production, this store provides one-of-a-kind type watches that are hard to find elsewhere. The store has been servicing both seekers and sellers of second-hand luxury designs since 1994 and is conveniently located in Sydney's the Strand Arcade.
Website: www.vintagewatchco.com.au
Location: Shop 28 Ground Lvl, The Strand Arc, 412-414 George St, Sydney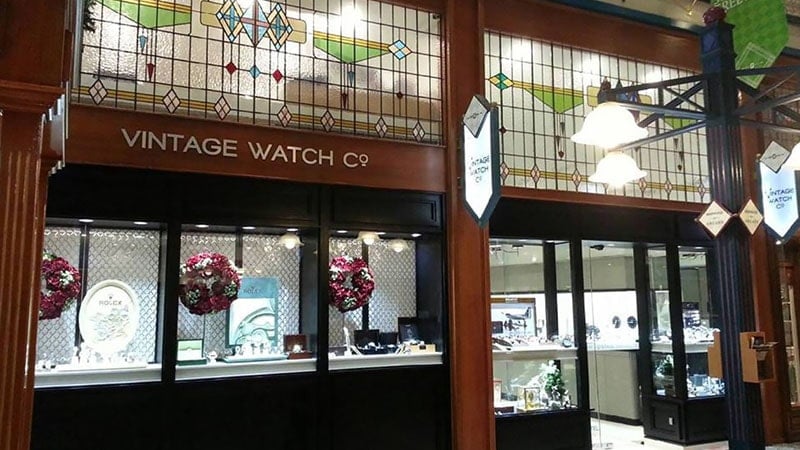 Watch Shops in Sydney FAQs
Where can I buy watches in Sydney?
There are heaps of places in Sydney to buy a watch. Some of the best include Kennedy Star Sydney, Swiss Concept, and Watches of Switzerland.
Are watches cheaper in Australia?
Watch prices in Australia can vary. If you're looking for a bargain, shop around as some retailers are more expensive than others, and some can be negotiable on price. Online retailers are also a great option, as they can offer lower prices because of fewer overheads such as retail rent. If you've bought a watch overseas, you may be subject to Australian tax and import tariffs as it comes through customs, so keep this in mind.
SUBSCRIBE TO OUR NEWSLETTER
Subscribe to our mailing list and get interesting stuff and updates to your email inbox.