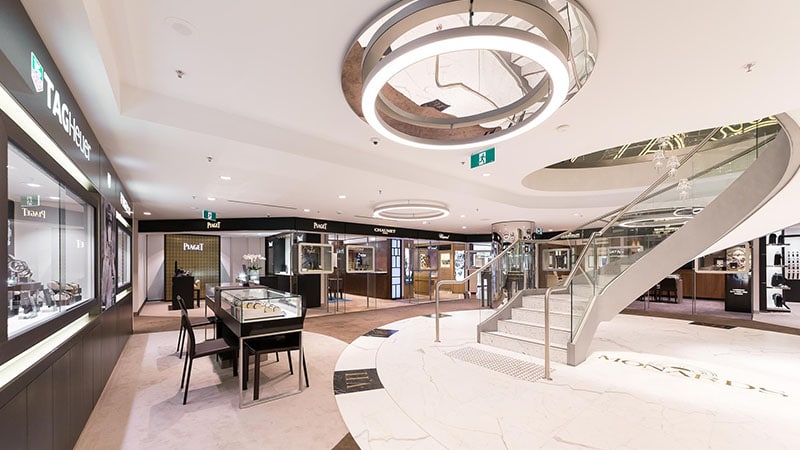 Whether you're a collector, enthusiast, or simply in need of a new watch, knowing the right stores to visit is crucial to making a good purchase. Luckily, for those of you who also live in Melbourne, we've done the hard work for you. From the best boutiques on Collins Street to the most impressive stores at Crown, these are the top watch shops to know and visit right now. You're sure to find all the best luxury watch brands, as well as some incredible vintage and one-off pieces at these local hotspots.
1. Watches of Switzerland
Watches of Switzerland was established in Australia in 1996. Today, the business is Australia's leading official watch specialty store and provides customers with the crème de la crème of Swiss watchmaking. Constantly on a mission to provide the widest range of the best brands, including rare limited editions, this retailer will work hard to give you what you want. The brand's Melbourne boutique features personalized shop-in-shops with labels such as A. Lange and Söhne, Breitling, Cartier, IWC, and Jaeger-LeCoultre.
Location: 294 Collins Street, Melbourne
Website: www.watchswiss.com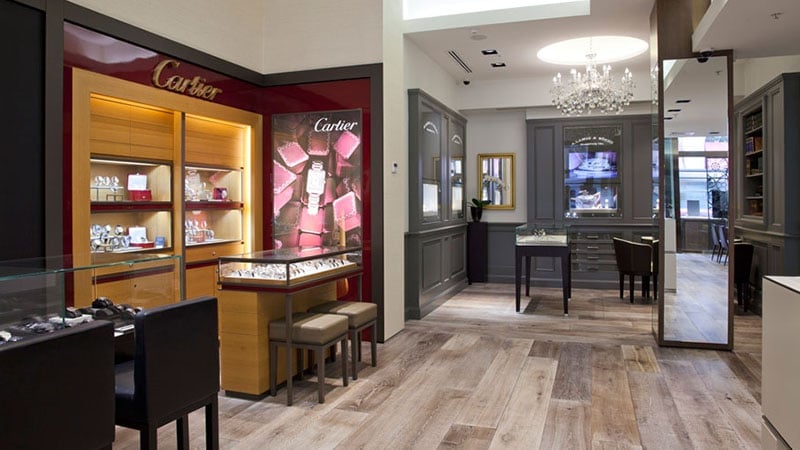 2. Kennedy
Quite fittingly, you'll find Kennedy amongst the glitz and glamour of Crown Melbourne. The store, which features a lavish gold exterior, is a leading destination for curated luxury timepieces. The newly designed boutique includes exclusive private salons for Patek Philippe, Cartier, and IWC. On top of that, the retailer is also dedicated to providing exceptional and committed client service with an authentic luxury boutique experience.
Location: Crown Melbourne, Southbank
Website: www.crownmelbourne.com.au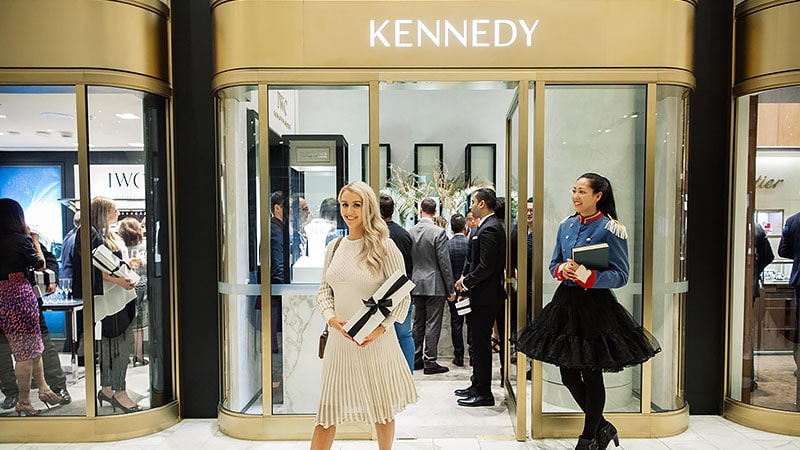 3. Monards
With over 20 years of experience in the industry, Monards know how to provide excellent service to their clients. The family-owned and operated business, which boasts locations at both the "Paris end" of Collins Street and Crown, specializes in Swiss watches. The retailer's city store alone houses over 20 leading brands, including Omega, Vacheron Constantin, Breguet, and Piaget, along with a range of luxury accessories from Montblanc.
Location 1: 101 Collins St, Melbourne
Location 2: Crown Melbourne, Southbank
Website: www.monards.com.au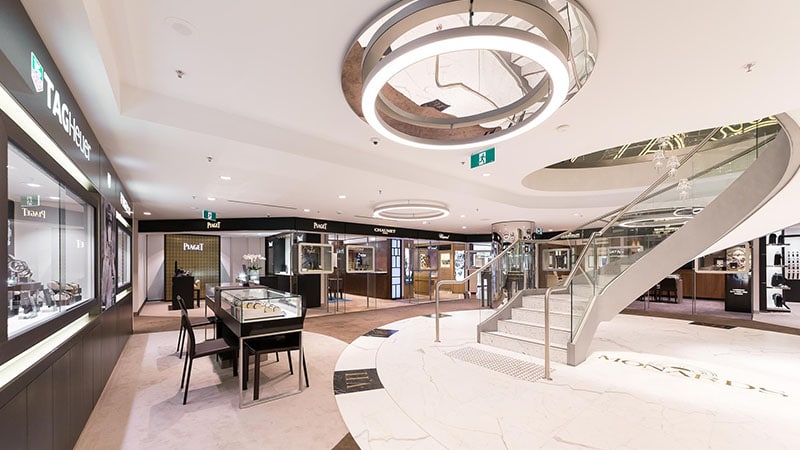 4. JR/Watch Co.
The stylish JR/Watch Co. store is the crowning jewel in the retail precinct of the newly refurbished Terminal T2 at Melbourne International Airport. Its unique location allows those leaving Australia via Melbourne the opportunity to purchase luxury watches in a duty-free environment. As for the brands stocked, you'll find all your favorite luxury names here including Omega, IWC, Breitling, Chopard, Jaeger-LeCoultre, Longines, and Tissot.
Location: Melbourne International Airport
Website: www.jrwatchco.com.au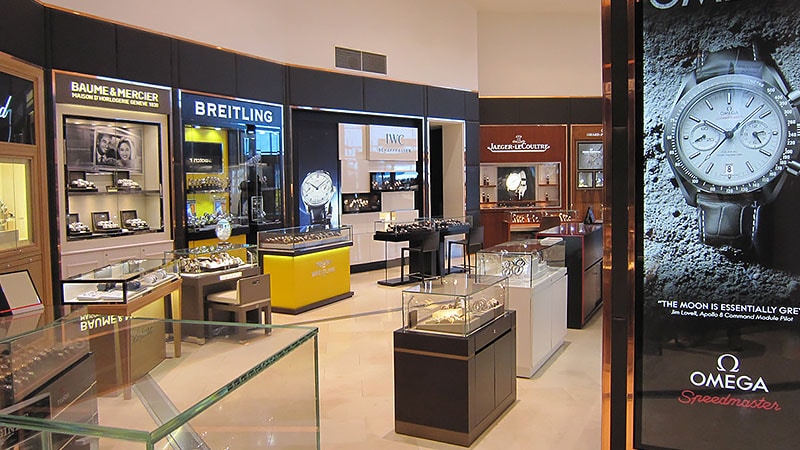 5. Watchtime
You'll find Watchtime located in Melbourne's iconic Block Arcade. The retailer is one of Australia's largest dealers in pre-owned quality timepieces and specializes in high-grade modern and vintage watches. While the store offers an extensive range of brands, including Hublot, Vacheron Constantin, Maurice Lacroix, and Cartier, Watchtime is known for its Rolex selection. If you want to buy or sell any Rolex in Melbourne, Watchtime is the place to go.
Location: Shop 15, The Block Arcade, 100 Elizabeth St, Melbourne
Website: www.watchtime.com.au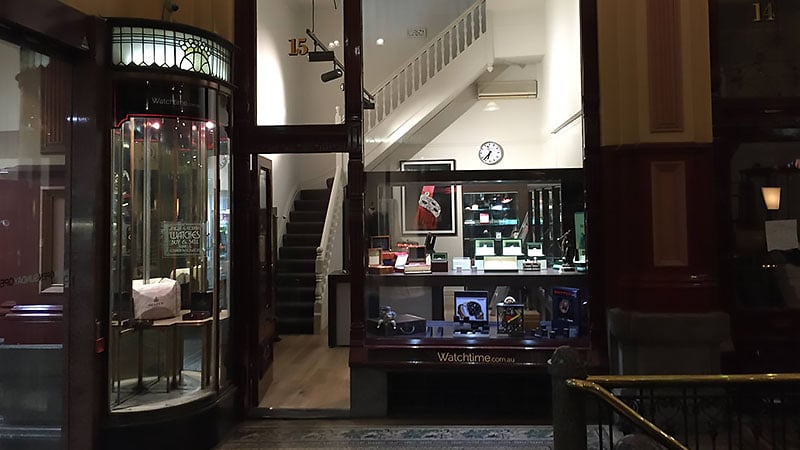 6. European Watch Gallery
European Watch Gallery specializes in both new and used European timepieces. The retailer's showroom is conveniently located in the Melbourne CBD and houses numerous premium brand Swiss watches. Included in the list of brands that the European Watch Gallery deals in are Rolex, Omega, Breitling, Panerai, IWC, Cartier, Jaeger-LeCoultre, Audemars Piguet, Patek Philippe, and Tudor.
Location: 83 Collins St, Melbourne
Website: www.watchgallery.com.au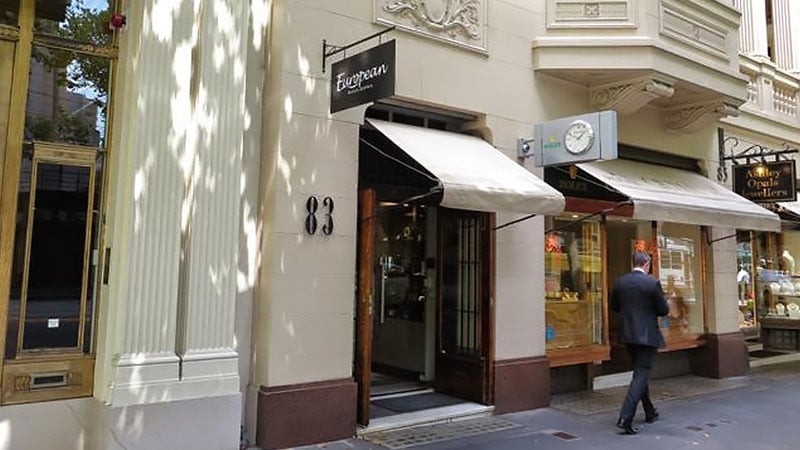 7. The Watch Gallery
If you're looking for vintage and second-hand watches in Melbourne, The Watch Gallery should be on your list of places to look. The passionate retailer boasts a quality range of used and guaranteed original watches that is regularly updated. You'll find all the finest brands here for both men and women, including vintage Rolex and IWC. If you're after something a little less traditional, you'll also find some weird and wonderful one-off pieces to add to your collection.
Location: 337 Little Collins St, Melbourne
Website: www.thewatchgallery.com.au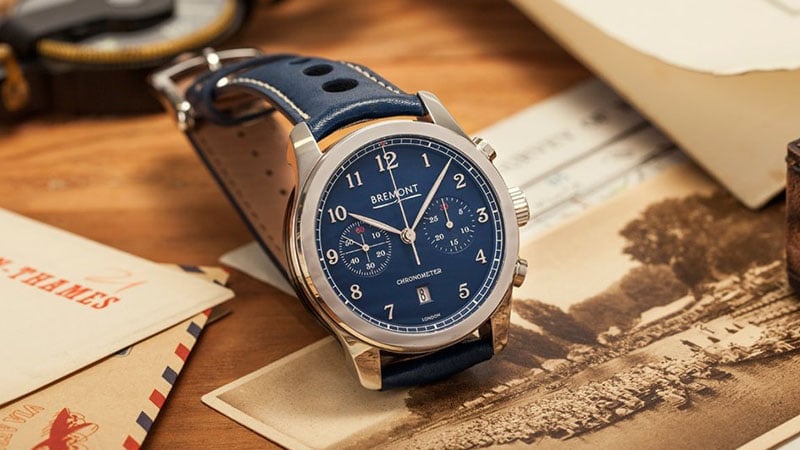 8. Hardy Brothers
Hardy Brothers have been trading in Australia since 1853 and continue to provide a unique shopping experience to anyone looking for the very best in timepieces and jewelry. Boasting an exquisite range of internationally renowned products, the retailer carries labels such as Tag Heuer, Omega, Breitling, and Zenith. As well as its proud heritage and impressive assortment, Hardy Brothers are also known for outstanding service.
Location: 338 Collins St, Melbourne
Website: www.hardybrothers.com.au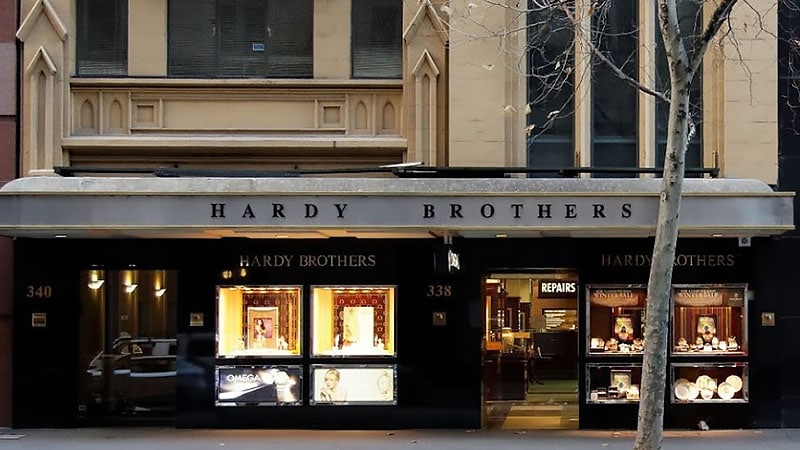 9. 8th Avenue Watch Co.
Located in three of Melbourne's top shopping centers, 8th Avenue Watch Co. is a premier destination for independent Swiss-made watches. The multi-brand boutique offers customers a sophisticated retail experience enhanced by an impressive range of timepieces that span a wide variety of price points. When shopping at 8th Avenue Watch Co., you'll find that the highly skilled staff can help you navigate through a range of exclusive brands including Corum, Bell & Ross, Alpina, Victorinox Swiss Army, Luminox, and Wenger.
Location 1: Emporium Melbourne
Location 2: Westfield Doncaster
Location 3: Chadstone Shopping Centre
Website: www.8thavenuewatchco.com.au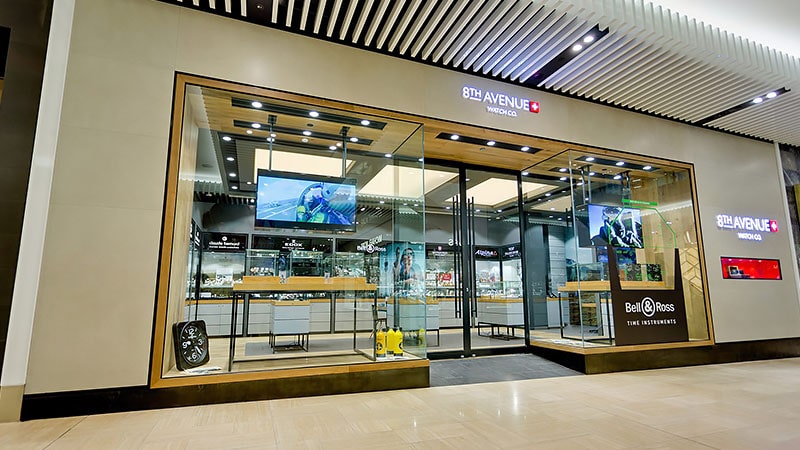 10. The Hour Glass
The Hour Glass has established a presence in nine key cities in the Asia-Pacific region, which includes Melbourne. A premier location for enthusiasts and collectors, The Hour Glass is the official retailer for a carefully curated collection of luxury watches. The business boasts an impressive range of timepieces from over 50 of the world's finest watch brands such as Audemars Piguet, Cartier, Hublot, IWC, Patek Philippe, Rolex, and TAG Heuer.
Location: 252 Collins St, Melbourne
Website: www.thehourglass.com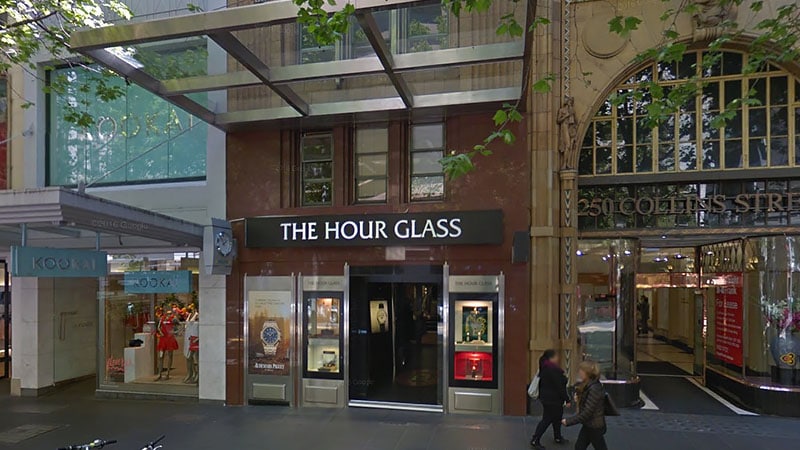 11. Zaeger
Zaeger has been in the wholesale trade of luxury watches for over 25 years and aims to deliver its rock bottom wholesale prices direct to the public. So, if you're looking for a great deal on a new or pre-owned luxury timepiece, this is the place to go. Although you may be paying less than you would elsewhere, you'll still find incredible service at Zaeger. Whether you're a new customer or a repeat client, this retailer promises to make your shopping experience as easy, reliable, and fun as possible.
Showroom: Manchester Unity Building, Level 6, Suite 617, 220 Collins St, Melbourne
Website: www.zaeger.com.au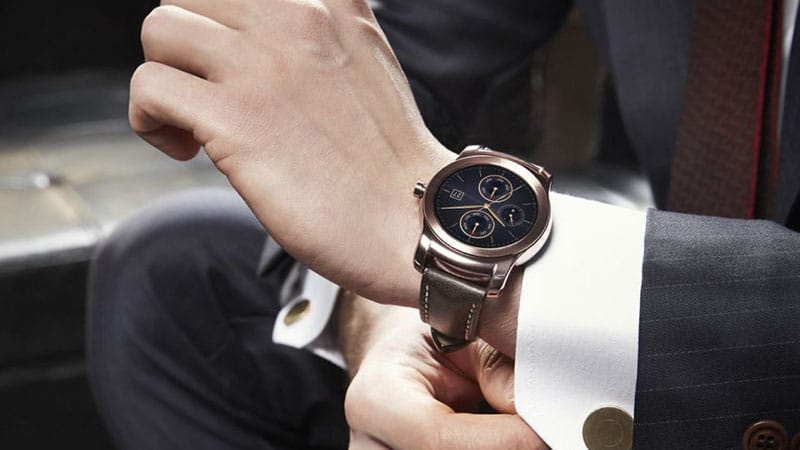 12. Tiffany & Co.
Whether you're a watch enthusiast or simply after a new luxury timepiece, Tiffany and Co. is a top destination to visit. For anyone who is unaware, the luxury jeweler makes exquisite watches that are both impressively crafted and incredibly beautiful. From sophisticated, classical designs to bold and contemporary styles, there's a timepiece to suit everyone at Tiffany's.
Location 1: 267 Collins St, Melbourne
Location 2: Chadstone Shopping Centre
Website: www.tiffany.com.au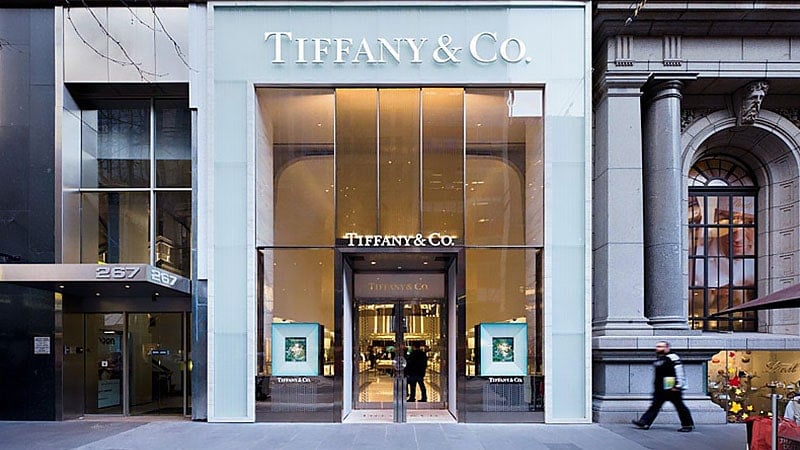 13. Watch Trader
Watch Trader is Australia's leading watch dealer for buyers, sellers, and traders of pre-owned luxury watches. Although the business doesn't have a traditional store in Melbourne, you can easily make an appointment to visit its Flinders Lane head office and become a client. Watch Trader offers excellent service, advice, information, and security, so you can be sure you're paying the right price for the right timepiece.
Head Office: Level 4, 289 Flinders Ln, Melbourne
Website: www.watchtrader.com.au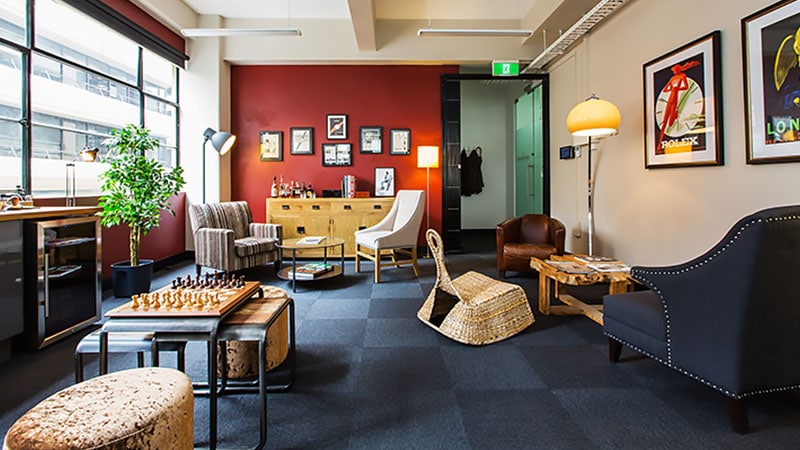 FAQs
Where can I buy watches in Melbourne?
There are heaps of places in Melbourne to buy a watch. Some of the best include Watches of Switzerland, Kennedy, and Monards.
Are watches cheaper in Australia?
Watch prices in Australia can vary. If you're looking for a bargain, shop around as some retailers are more expensive than others, and some can be negotiable on price. Online retailers are also a great option, as they can offer lower prices because of fewer overheads such as retail rent. If you've bought a watch overseas, you may be subject to Australian tax and import tariffs as it comes through customs, so keep this in mind.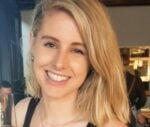 Taylah Brewer holds a bachelor's degree in fashion and business and is a skilled writer with several years of experience in the world of online content creation and copywriting. She is passionate about fashion, beauty, and all things lifestyle-related and has been writing for The Trend Spotter since 2016. She currently works as the Head of Digital & Ecommerce at White & Co.
SUBSCRIBE TO OUR NEWSLETTER
Subscribe to our mailing list and get interesting stuff and updates to your email inbox.