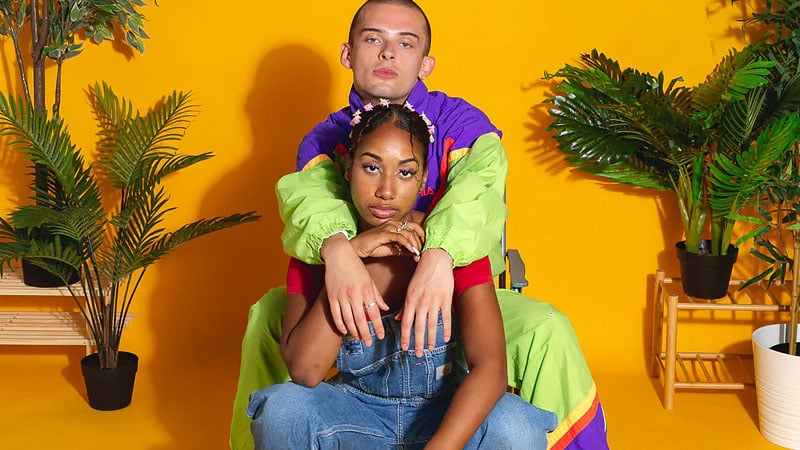 Vintage clothes are about more than style; they are also about making an environmentally conscious choice, considering how harmful fast fashion is and how sustainable shopping can make a difference. A big one. The right clothes can make you feel incredible. Fashion should be expressive so you can find pieces that best reflect your style, and vintage clothing is ideal for doing just that. Whether you are choosing to repurpose a luxury item or shopping for discounted pre-loved clothing, you can find everything you need online. Discovering your thrift item is also fun; you can find rare gems and unique designs, different from the mass-produced garments you can buy at big retailers. Below are some of the best online thrift and vintage stores in the business; keep reading to find out more.
Thrift Clothing Stores
1. Unique Vintage
Unique Vintage is an excellent shop for lovers of the past decades and will help you find clothing that reflects your style. You can shop by decade, ranging from the 20s and up. They also have super cute and playful accessories and shoes, letting you find the perfect, unique item regardless of the occasion. Do you need a look for Halloween? They have got you covered. Or perhaps you want to recreate a daring wedding look or a flapper outfit? Well, you will find everything you need here. Unique Vintage also has exciting collaborations, like their My Little Pony collection, a great way to channel your childhood and celebrate its sweetness. Shop from a wide range of sizes and styles, and join the Devoted Darlings Loyalty Program to earn points every time you shop.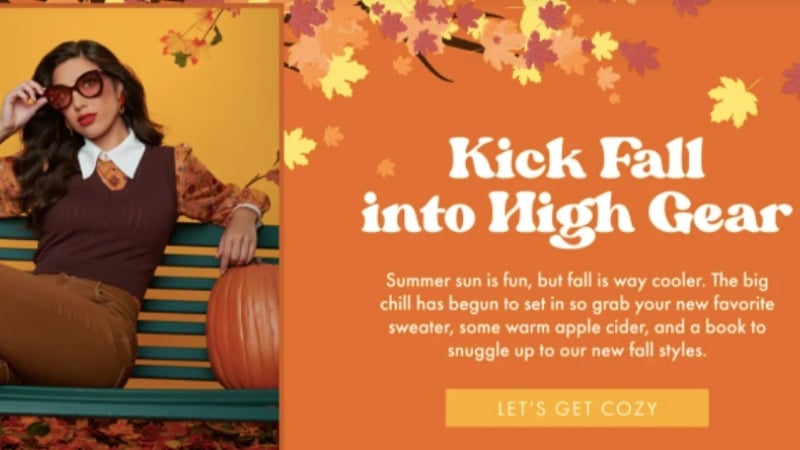 2. Beyond Retro
Beyond Retro celebrates a special milestone in 2022: they have been in business for 20 years. Companies do not make it to this milestone unless they have a legion of loyal supporters, which Beyond Retro does, and for a good reason; they are passionate about sustainability. The store opened in Cheshire Street in 2002 but has grown substantially to become one of the biggest online stores for vintage and pre-loved clothing. This is the place to shop for those who want something fun, expressive, and different, from blouses and corsets to lingerie and boots. There is something for women, men, and children; shop the range of vintage Y2K, vintage football, 60s fashion, and more!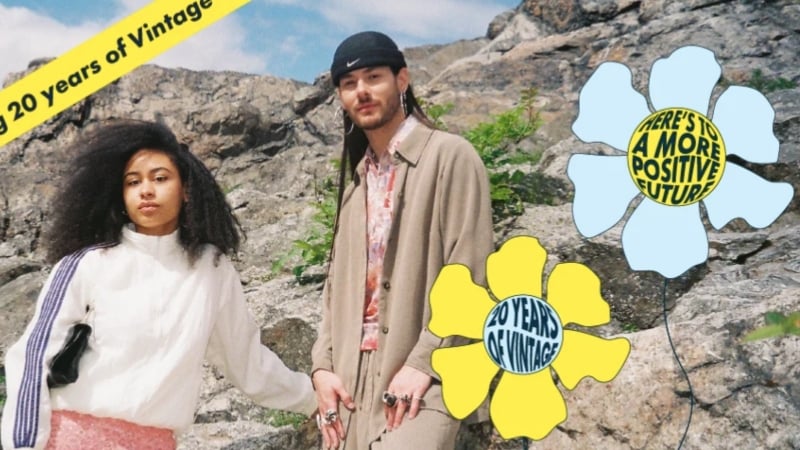 3. Asos Marketplace
Clothing is expressive, and what you choose to wear can say a lot about you. Maybe you love bright and bold colors or prefer a simple, muted wardrobe. If you are passionate about preloved clothing, then Asos Marketplace is where you should shop. Here you will find vintage fashion and accessories for men and women, independent brands, and cute boutiques, all while supporting small businesses. Asos Marketplace will help you find unique pieces that will reflect your style while also combating the problem of overproduction by selling pre-owned and recycled garments.

4. What Goes Around Comes Around
If you love luxury vintage items and appreciate expert craftsmanship and the highest quality, head over to What Goes Around Comes Around. The company was founded in 1993 by Syracuse University graduates and lovers of vintage, Seth Weisser and Gerard Maione. You can shop at their New York City flagship store in SoHo or one of their newer stores or enjoy the comfort of shopping at home with the ecommerce site. What Goes Around Comes Around is the place for designer brands, including Gucci, Chanel, Rolex, Christian Dior, Louis Vuitton, and Prada. It also makes shopping easy with its featured sections, including Closet Classics, The Denim Edit, Investment Pieces, and Top Picks Under $999.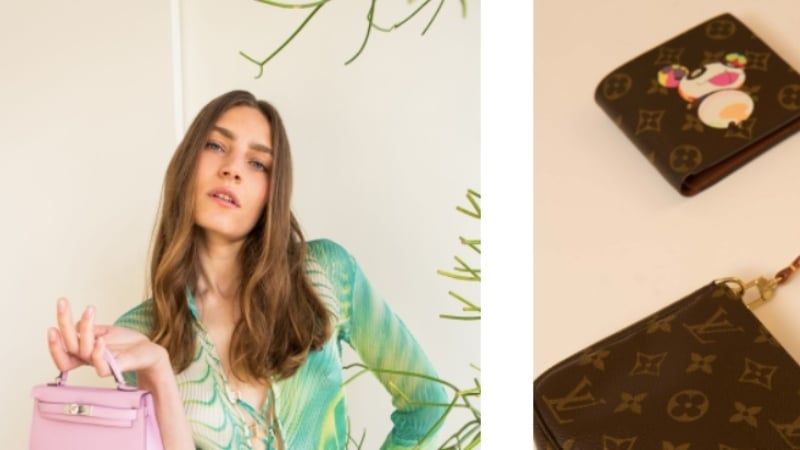 5. Etsy
Etsy is a marketplace for those who want to find one-of-a-kind, vintage, and pre-loved items and so much more. It was founded in 2005 and is thriving. Here you can find everything you could want, including a wide range of vintage clothing styles, from sellers all around the world. Look no further if you love Y2K fashion, vintage American collared shirts, or Land Girl dresses. You can easily filter which pieces you want and your price range and select where you want them to ship. You can see how many sales your chosen seller has made before and read through the reviews to better understand what you can expect when dealing with them.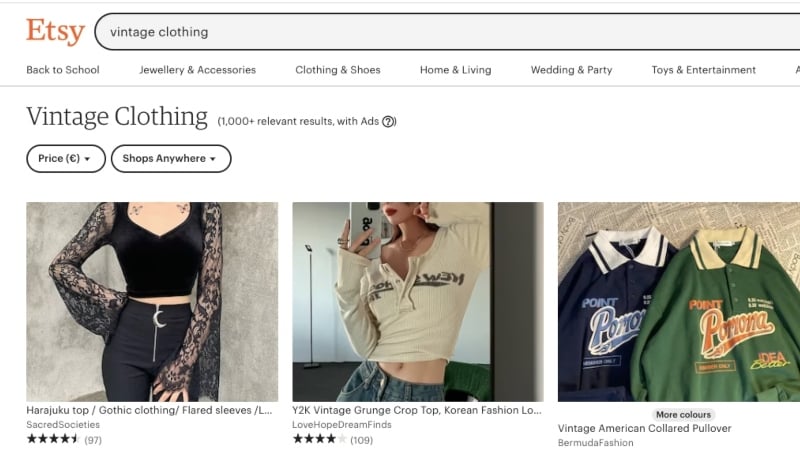 6. Swap.com
Save money and find yourself the perfect outfits with Swap.com. The concept is simple; it is a community of thrifters, allowing you to easily find pre-owned clothing that is affordable and of good quality. Each piece is carefully inspected beforehand to ensure it meets the quality standards and the condition is marked on the item you select; for example, it could be New with Tags or Fair Condition. Here you can find a wide range of items for men, women, and children, including jeans, swimsuits, and dresses. The best bit is that they offer free shipping over $99 and easy returns within 14 days; or 30 days if you sign up.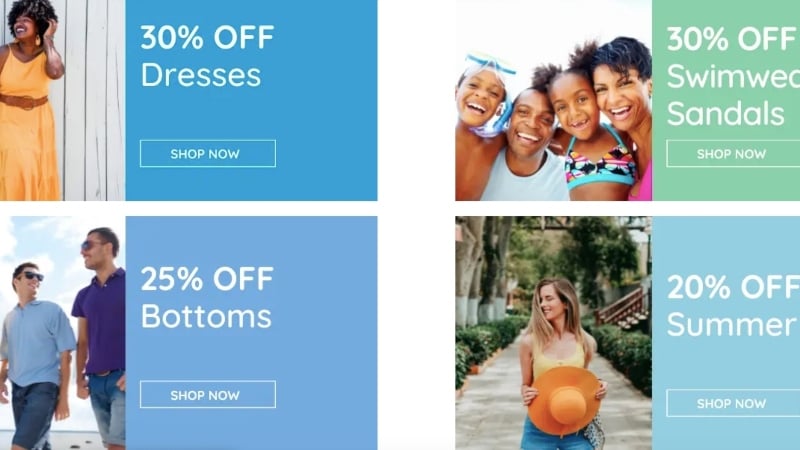 7. Vestiaire Collective
Buying and selling pre-owned and pre-loved garments is an excellent choice, helping to prevent overconsumption and overproduction. If you love vintage and designer apparel, look no further than Vestiaire Collective! This is one of the best places to shop for high-quality pieces, and you can filter your search by designer, color, price, where you want it to be shipped from, the size, the condition of your garment, and more. You can find some rare gems, including jewelry, hats, and shoes, and add them to your clothing wardrobe. Vestiaire Collective can also be used by sellers, with a simple process that is achieved by downloading the app.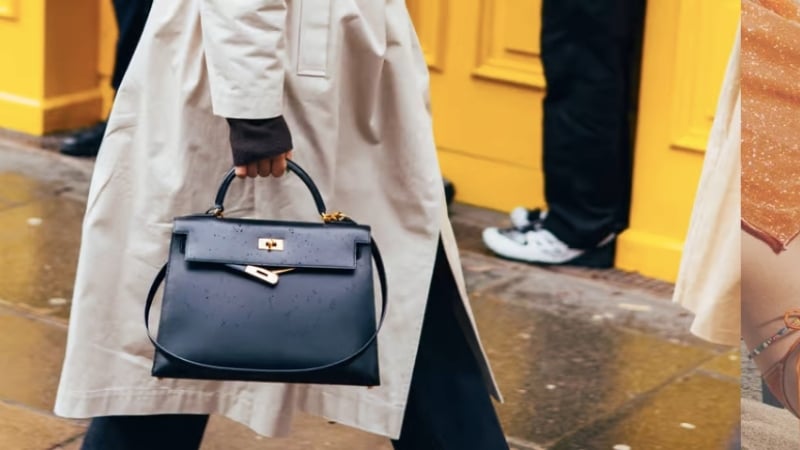 8. eBay
eBay is an online marketplace that has been thriving since 1995. It is also a great place to sell unwanted items or find discounted clothing and accessories. You can easily filter your searches; if you love vintage items, there are many must-have looks. Choose from a wide range of skirts, coats and jackets, belts, vintage dresses and jeans, and even more. There are pieces for men, women, and children and something to suit most budgets. Find your favorite rockabilly pieces, or be inspired by the style of Old Hollywood's most glamorous women like Twiggy and Marilyn Monroe. You can also find whether you want an original item or a reproduction and select the decade, from pre-1890 to the 90s.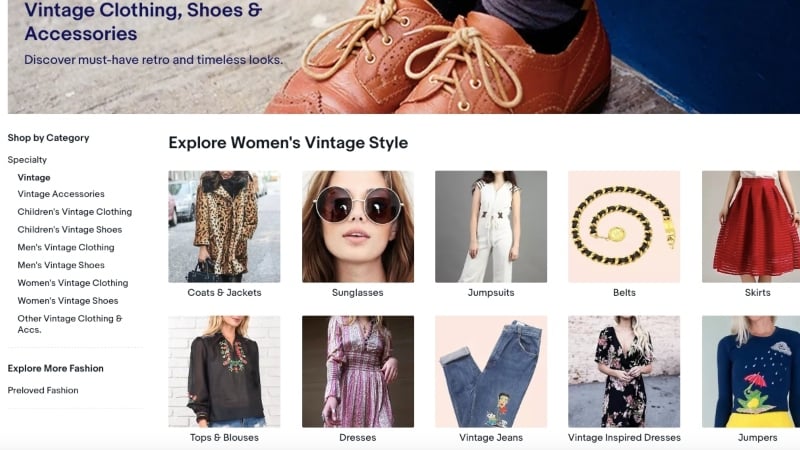 9. Grailed
It doesn't get much cooler than Grailed. This is the ideal vintage shop for streetwear, statement sneakers, and designer garments, and there is a wide range to choose from. Grailed can be used for buying or selling, and there are both new and used pieces. For sellers, there is a charge of only 9 percent, which is significantly lower than many other sites. And for buyers, the app makes finding exactly what you want simple and easy, letting you shop from the comfort of your own home or when you are on the go.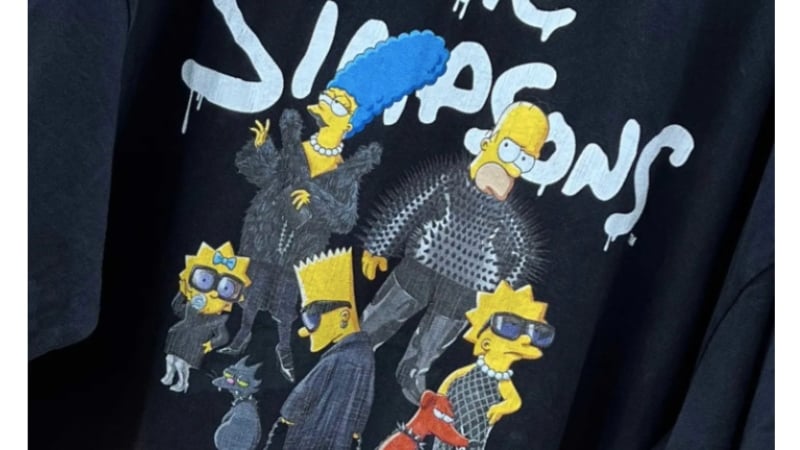 10. Vintage Boho
Vintage Boho is an excellent site for those who want a designer handbag with a chic boho vibe. These bags have been created to complement the boho aesthetic but are made from various designer Louis Vuitton bags. Repurposing designer bags and giving them a unique twist is a sustainable approach to fashion. There are many styles to choose from, including totes, travel bags, backpacks, and satchels, and everything is handmade. You can also purchase accessories, hats, beanies, and pet collars!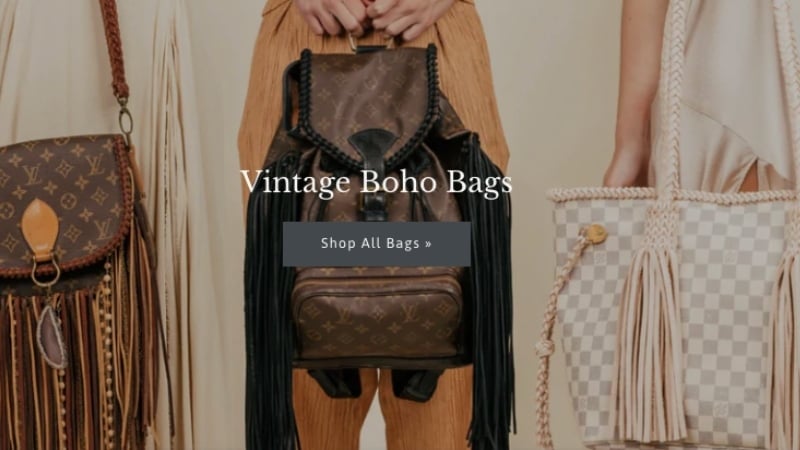 11. Goldsmith Vintage
Goldsmith Vintage started as a small stall on Brick Lane in 1990. Since then, it has continued to grow and expand, and you can now shop online or in its physical stores in London, United Kingdom. It is an LGBTQ-owned and run business that stocks branded garments like Louis Vuitton, Prada, and Missoni, but also vintage sportswear and denim. Goldsmith Vintage is known for its exciting and distinct aesthetics, whether you want cool band T-shirts, cute dresses, and funky Hawaiian shirts.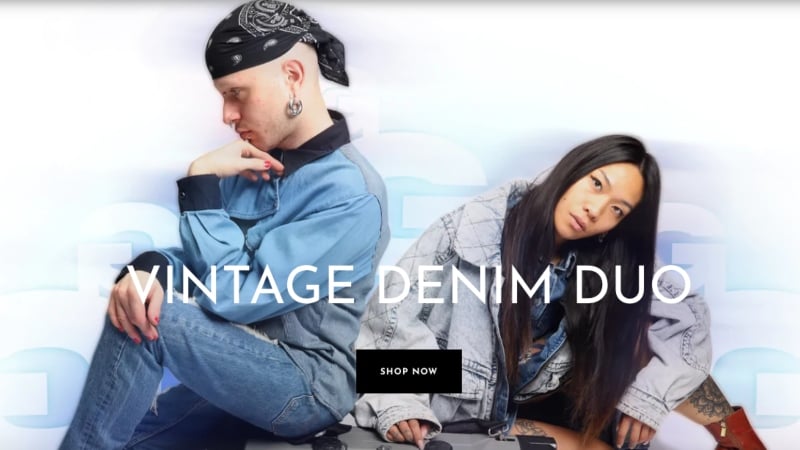 12. New Vintage
If you love one-of-a-kind pieces and are a creative individual, then you need to head over to New Vintage. Some of the world's most recognizable faces, including Megan Fox and Machine Gun Kelly, have favored it. They offer a selection of 100% authentic designer handbags that have been altered with hand-painted designs. You can purchase a bespoke piece, expertly tailored to suit your preference by sending in a handbag or getting New Vintage to source one. The designs are incredible, making for a fun and expressive bag that will make a statement and demand attention. Prices and times vary depending on your chosen design.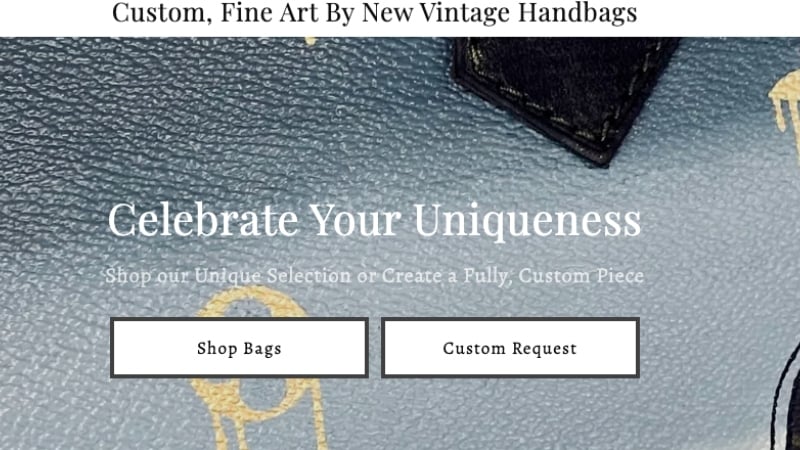 13. Giant Vintage
It is a conscious choice to shop vintage to prevent overproduction and is a small step toward creating a better, more sustainable approach to fashion. Giant Vintage is a woman-run company headed by CEO Annabelle Gonzalez and her mom, CFO Alisa Rattner Gonzalez. It is a great site to head to if you are looking for garments and sunglasses from specific decades, including the 50s, 60s, and 70s. They stock both true vintage items and vintage-inspired pieces.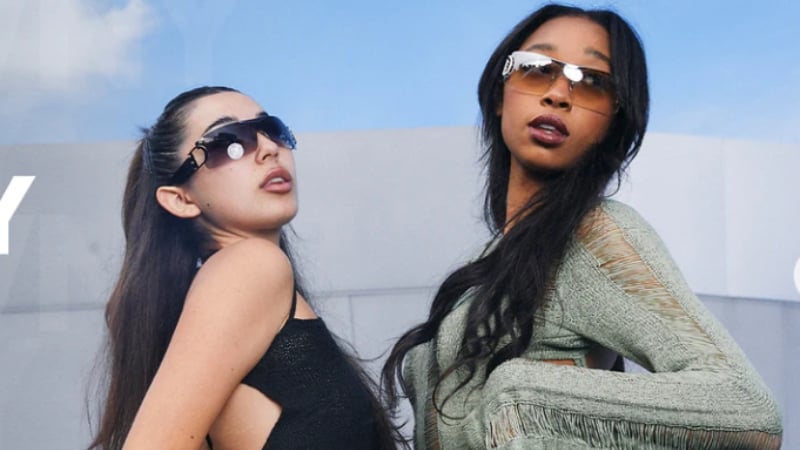 14. Bodhi Vintage
Shopping sustainably can make a difference, and Bodhi Vintage is a one-stop shop for all your fashion needs. The name Bodhi translates to "the state of enlightenment attained." From Levis and leathers to Aussie knits and sheepskins, there is something to suit every preference, all while making a conscious decision to be kinder to the Earth. It was with this concept in mind that Bodhi Vintage was created.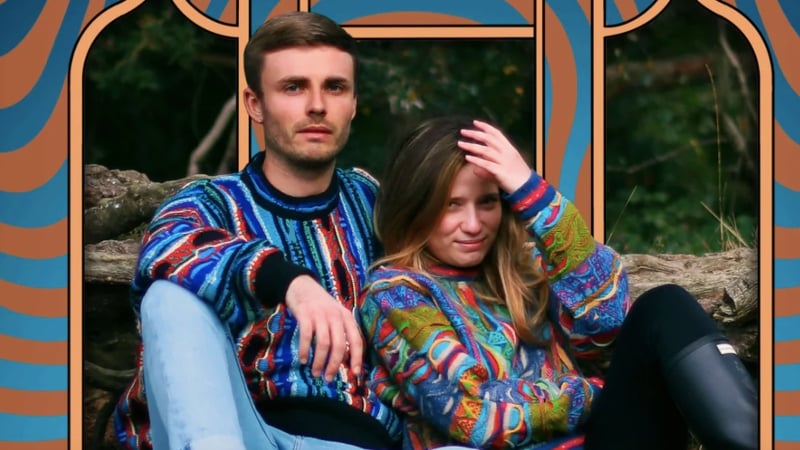 15. Amazon
Amazon is an online market for everything, including vintage or vintage-inspired designs. You can filter your search on Amazon to find vintage pieces for men and women and choose by size, price, brand, and color. You can also pick new or used garments, depending on your preference. There are bold and bright colors and interesting patterns, letting you show off your style and make a statement.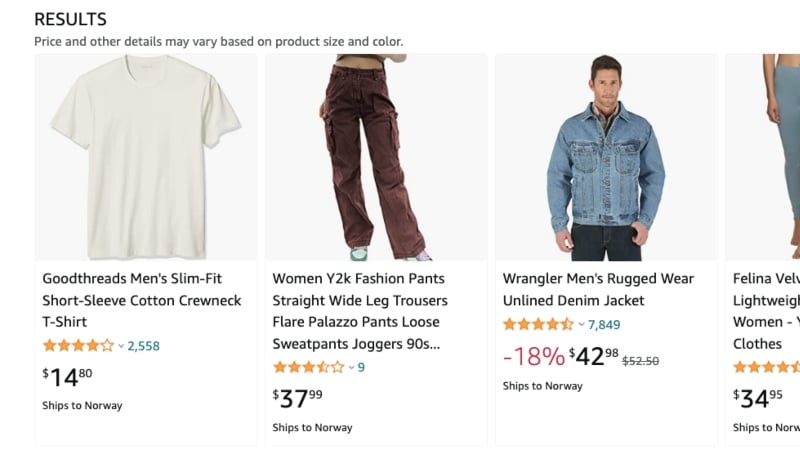 Thrift Clothing Stores FAQs
Is vintage the same as a thrift store?
While vintage and thrift store clothing has often been used, there is a difference. A thrift store is a name that refers to the price of the garments and is usually affordable and low-cost. Vintage refers to the year, and the pieces are often more expensive and unique.
Is vintage clothing 2nd Hand?
Vintage clothing and items are not necessarily second-hand. Most items with the label vintage are old, usually at least 40 years, and finding a completely new, unworn piece can be more challenging, but that is not impossible. Second-hand refers to items that have been previously owned.
How do you find vintage clothes?
There are several stores specializing in vintage clothes. You can find them online or in specialized boutiques. You can also find them at flea markets, stalls, and garage sales.
How do vintage stores get their clothes?
Vintage stores often source their clothing from other markets and preowned stores. They can also buy them from garage sales, estate sales, and auctions.
SUBSCRIBE TO OUR NEWSLETTER
Subscribe to our mailing list and get interesting stuff and updates to your email inbox.