The spotlight has been on some of the most beautiful women in the world as they took to the runway in London, England, on Dec. 2, to show off the latest collections that the lingerie giant Victoria's Secret has to offer.
Victoria Secret fashion shows have become some of the most highly anticipated and most watched shows, but they wouldn't quite be the same if it wasn't for the creativity of one man: the designer tasked with designing the elaborate feathered angel wings!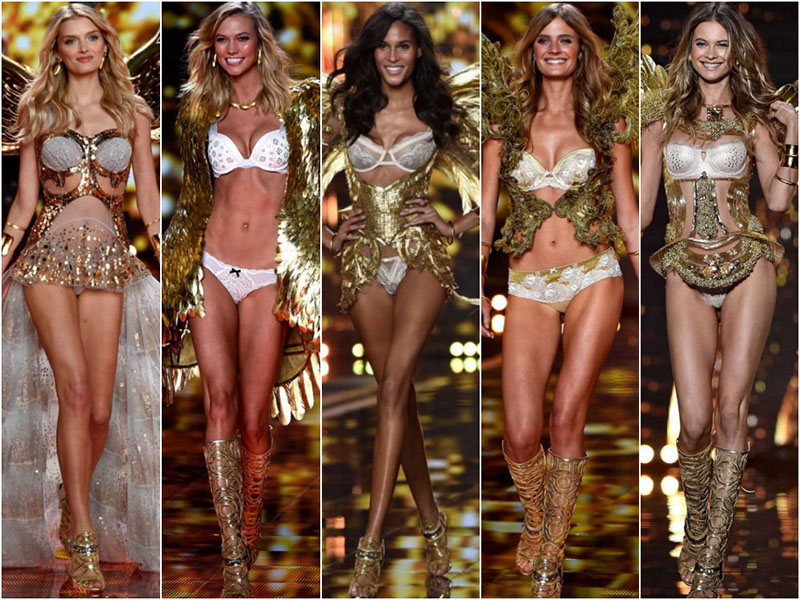 The haute couture genius is Serkan Cura and we have him to thank for those amazing wired, feathered pieces that we see our favourite models strutting down the catwalk each year. But that sort of beauty does not happen overnight, and Cura revealed that he spends months prepping before each show.
Speaking to Grazia Daily about this year's show in London, he explained the process, saying, "I'm very excited. It's a long process that I began in May, I do the drawings, make the samples and then make improvements. I started making the costumes in July after my own show."
He's been a part of the shows for a few years now, but he's been working with feathers since he was 13-years-old — and any one of you who have been involved in an arts and crafts project that uses feathers will know just how tricky they are to use.
Speaking of his love of feathers, Cura explained, "I put them on everything; clothes, hats, lingerie. I tried to find all the fabrics with feathers and I learnt all the techniques. There's so much you can do with them, you can make them like fur, like flowers, you just need the passion to get started.  I have twenty years practice now so I can do a lot with feathers, ask me now to make you something – I can make whatever you want!"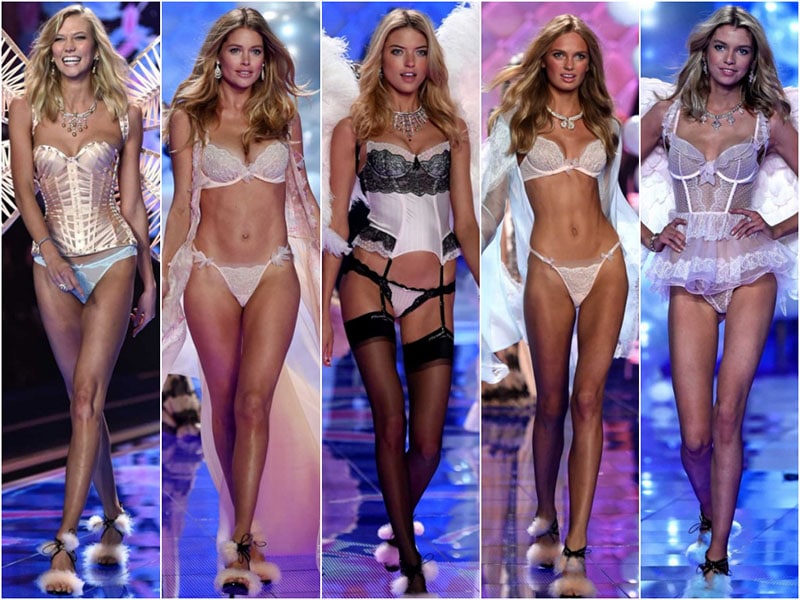 And he really can make whatever you want because fans were treated to Cura's designs (39 amazing creations) which followed the themes, 'Fairy Tales' and 'Dream Girls' and 'Gilded Angels,' which saw Karlie Kloss wearing golden wings made out of actual 18k gold!
 
This year the sexiest show on earth did not disappoint as models including Karlie Kloss, Behati Prinsloo, Elsa Hosk, Adriana Lima and Alessandro Ambrosi walked down more than 100 feet of glittery runway.
SUBSCRIBE TO OUR NEWSLETTER
Subscribe to our mailing list and get interesting stuff and updates to your email inbox.