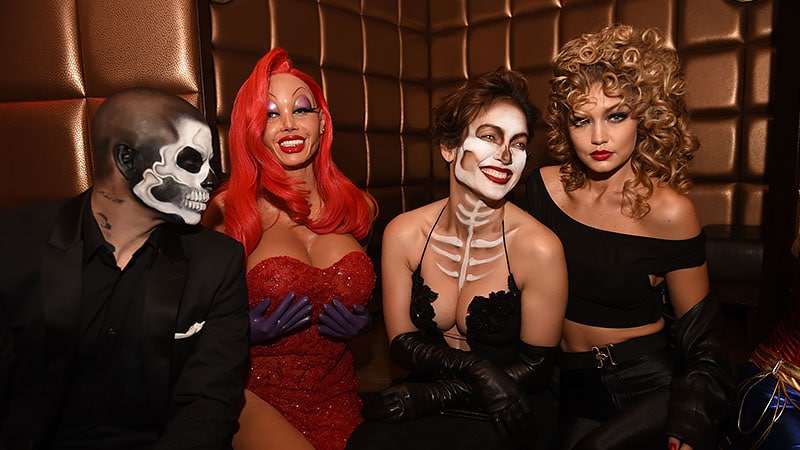 With Halloween just around the corner, if you haven't already, its time to plan your costume. From superheroes and supervillains to the ladies we love and the ones we fear, here are the nineteen unique Hollywood-inspire outfit ideas to see you through the spooky season.
1. Harley Quinn from Suicide Squad
Margot Robbie nailed the role of Harley Quinn in the recent Suicide Squad movie, and now it's your turn. So, get your craziest smile ready because you're bringing our new favourite supervillain to the party. The perfect combination of scary and cool, Harley Quinn is a fun and unique costume idea. Make the look work by combining pigtails with white makeup, red lips, a ripped t-shirt, hot pants, bomber jacket and fishnets. Die-hard fans can also add pink and blue hair dye and a baseball bat.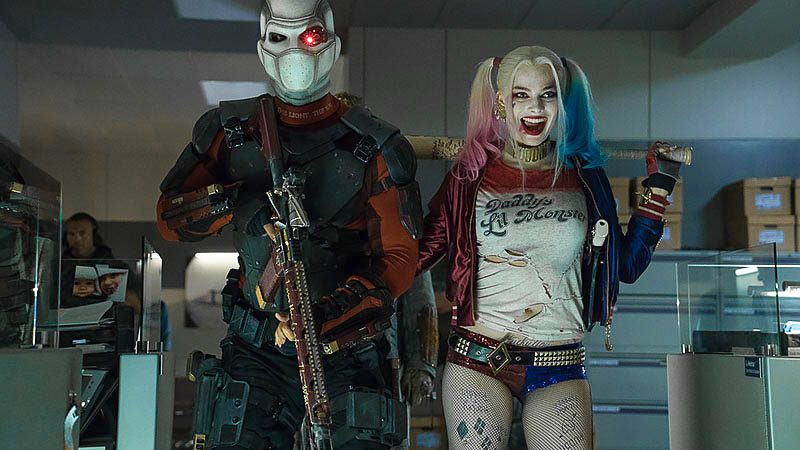 SHOP THE LOOK
2. Ghostbusters
This year brought us a killer reinterpretation of one of the all-time greatest ghost movies: Ghostbusters. This modern-day reboot, which features a female cast, inspired us to get the ladies kicking some ghost's butt this Halloween. Whether you're heading to a party solo or wearing matching costumes with your squad, a Ghostbusters themed outfit is a cool idea. All you need to pull it off is a military style jumpsuit, flat black boots and black gloves. If you want to go the extra mile, however, add a black backpack with a black pistol hose extending from inside.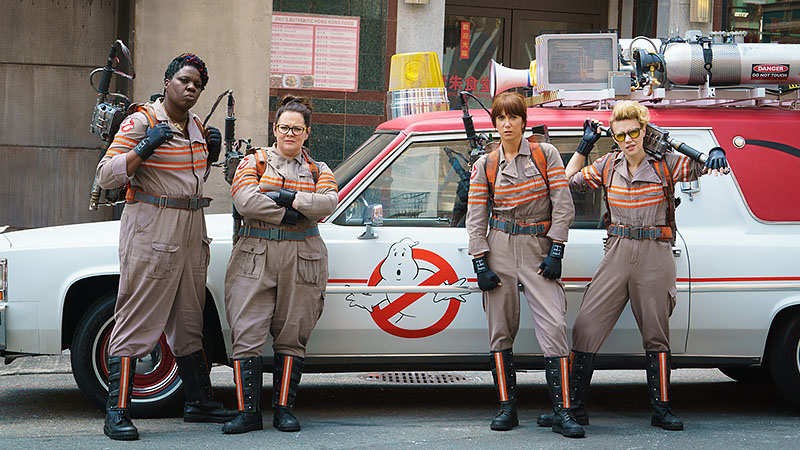 SHOP THE LOOK
3. Queen Ravenna from Snow White and the Huntsman
Intense, strong and downright scary, Queen Ravenna is a great costume idea for the ladies who like to get into the Halloween spirit without becoming unrecognisable. No need for facepaint or messy makeup here, Queen Ravenna is as beautiful as she is evil. Channel the incredible Charlize Theron, who played Queen Ravenna in Snow White and the Huntsman, as you get dressed in this killer costume. A queenly dress, jewels and crown are all your essentials.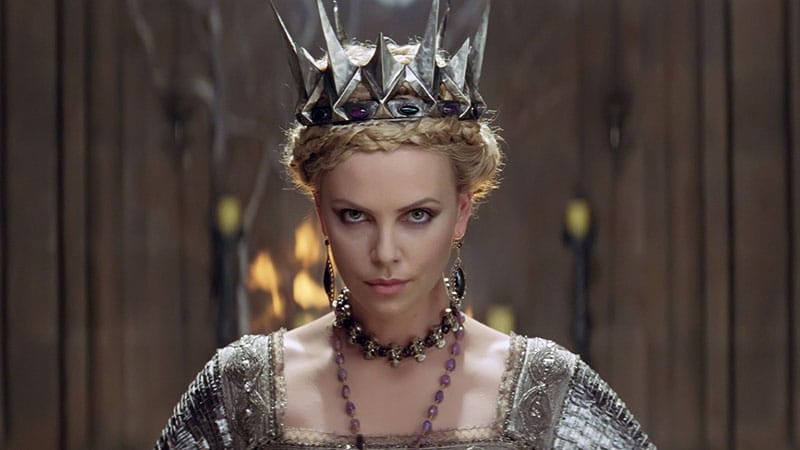 SHOP THE LOOK
4. Billy the Puppet from Saw
Ok, so the puppet from Saw may not be your first thought when it comes to Halloween costumes, but hear us out. It's super creepy, easy to create and easily recognisable. So, if you're into scaring people, sick of explaining what your costume is and don't have a lot of time or money to spend, this should definitely be your look. All you need is a white shirt, black suit and red bow tie. Oh, and don't forget about the signature red swirls on your cheeks!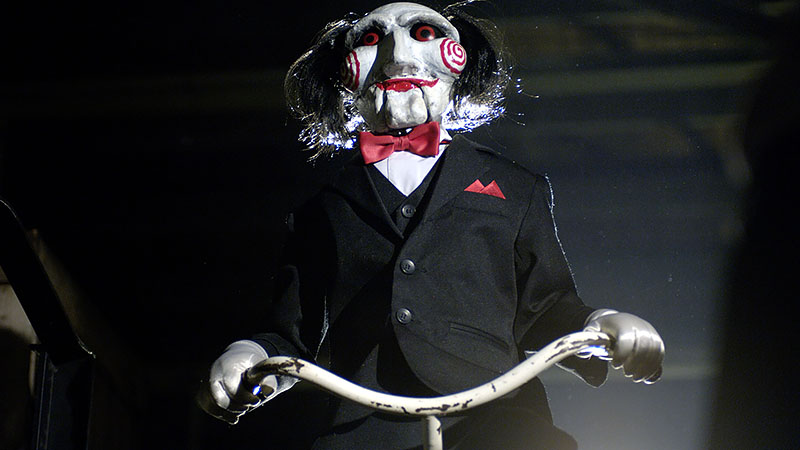 SHOP THE LOOK
5. Mia Wallace from Pulp Fiction
The best Halloween costumes are the ones that are easy to recognise but still unique. This year, tick both these boxes by dressing up as iconic, movie, mob wife, Mia Wallace. Played by Uma Thurman in the Quentin Tarantino, film Pulp Fiction, Mia's white shirt and black pants combination is simple yet unforgettable. Top it off with her short black hair and bangs, and this signature look is one that everyone knows.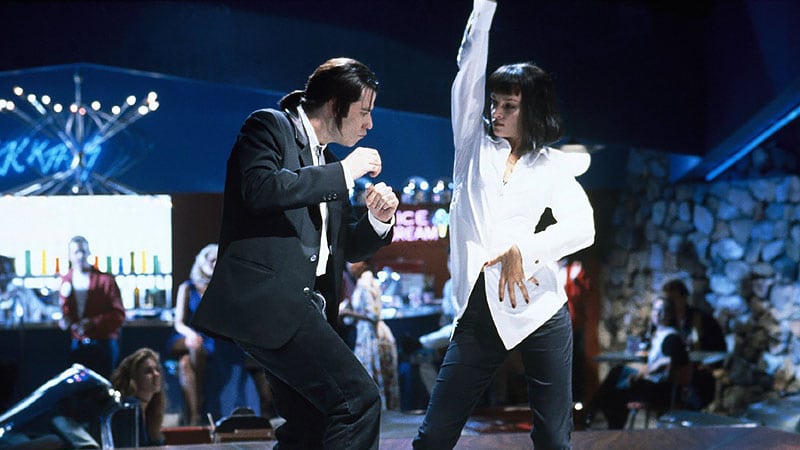 SHOP THE LOOK
6. Audrey Hepburn in Breakfast at Tiffany's
Not all Halloween costumes have to be scary to be cool. Sometimes, a chic and classy look can be just as noticeable as one that makes people scream. All you need is a well-known character, such as Holly Golightly (Audrey Hepburn) from Breakfast at Tiffany's, to portray. To recreate Audrey Hepburn's iconic role this Halloween, simply wear your sleekest black dress and add a pair of black gloves, statement pearls and jewelled headband or tiara.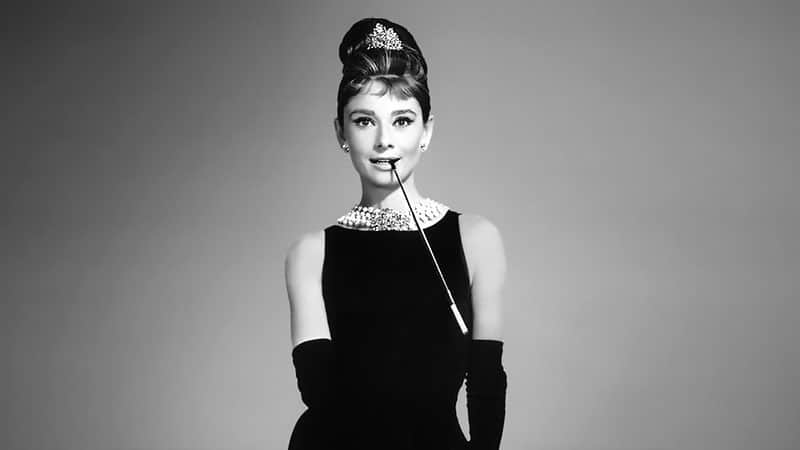 SHOP THE LOOK
7. Sandy from Grease
When Sandy walked out in those tight pants at the end of Grease, it was a jaw-dropping moment. Her va-va-voom makeover was one we've all remembered and one you should definitely repeat. Find your own inner Sandy with the help of a black, off-shoulder top, pleather leggings and red heels (all pieces you can wear after Halloween too!). Just don't forget the tight bouncy curls that completed Sandy's look. We're pretty sure they're essential to finding your own Danny Zuko.
.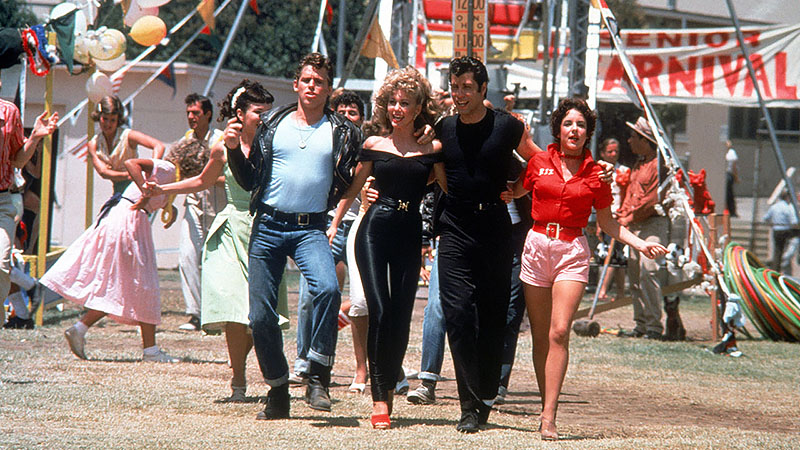 SHOP THE LOOK
8. Daisy from The Great Gatsby
We may not be able to promise you Leonardo DiCaprio, but we can promise you all the glamour of The Great Gatsby this Halloween. All it takes is a flapper dress fit for the '20s, some gorgeous jewellery, and a fur scarf, and you'll be dancing all night long. Now, someone please turn on that jazz music!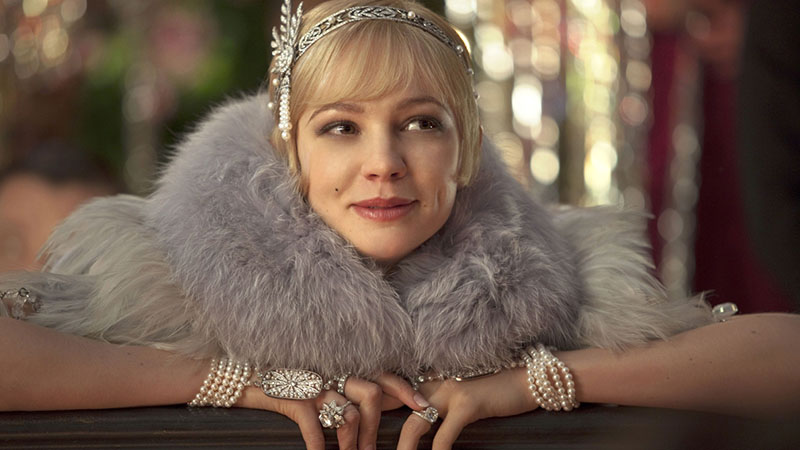 SHOP THE LOOK
9. Corey from Empire Records
With the '90s completely back on trend, now's the year to relive your favourite films of the decade at Halloween. We recommend dressing as Corey from Empire Records for a cool and unique look. The cropped blue top, tartan skirt and combat boots are sure to have everyone at the party feeling nostalgic.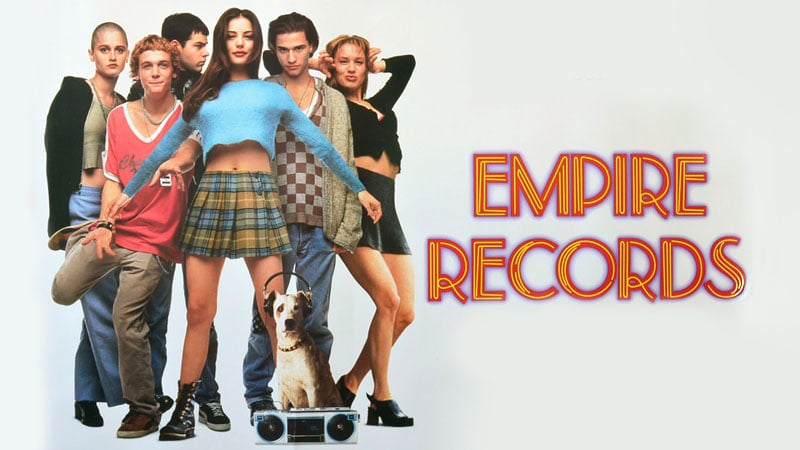 SHOP THE LOOK
10. Dorothy from The Wizard of Oz
While there may be "no place like home" on a regular night, on Halloween there's no place like the party. Hit up your Halloween party this year dressed as Dorothy from The Wizard of Oz for a unique Hollywood-inspired look. Going with a group? No worries. There's always room for a Scarecrow, Tin Man and Cowardly Lion!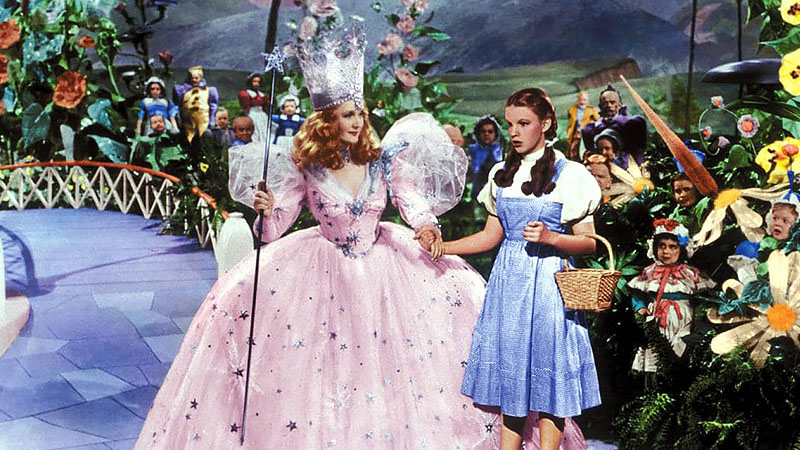 SHOP THE LOOK
11. The Black Swan
Beautiful yet seriously disturbed, Natalie Portman's version of the Black Swan makes for an unbeatable Halloween costume. While a tulle skirt, bodysuit, crown and ballet slippers will make this look recognisable, it's the makeup that will make it unforgettable. Go crazy with your pencil as you take winged eyeliner to new level.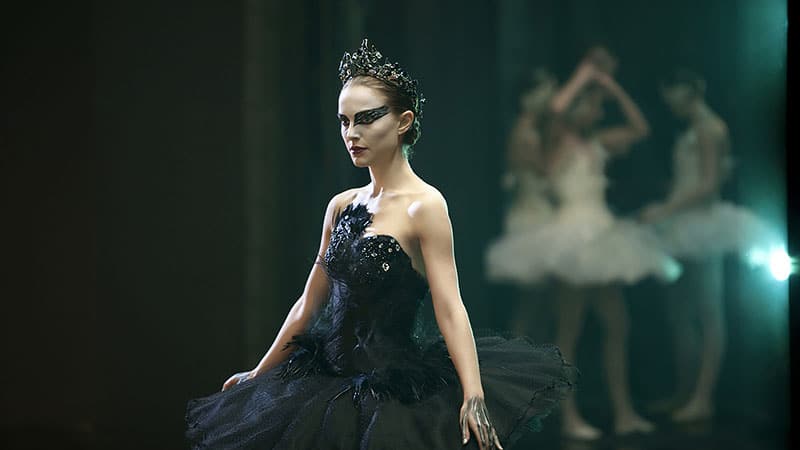 SHOP THE LOOK
12. Black Widow
The guys may have more Marvel superheroes to choose from than us ladies, but we're not complaining. After all, we've got the sexy and deadly Black Widow to channel this Halloween. All you need is body-hugging black clothes with extra hardware, such as zips and buckles, to pull off this look.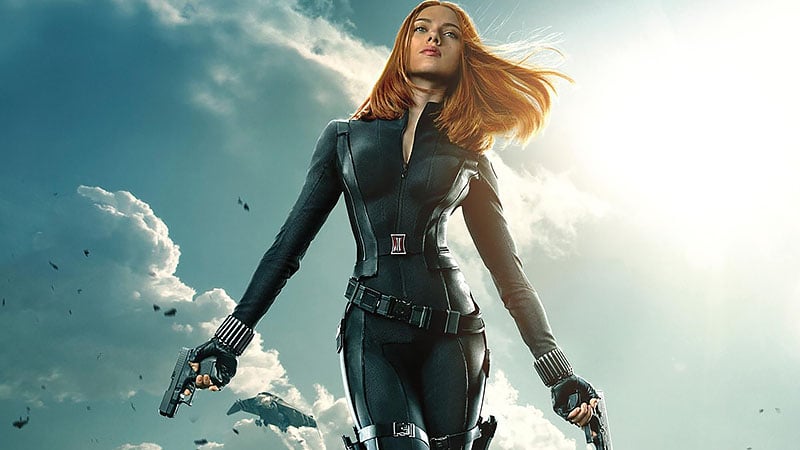 SHOP THE LOOK
13. Melanie Daniels from The Birds
Alfred Hitchcock's The Birds is one of the most famous horror movies ever made. Although it may not scare like it used to, it still makes for a great source of costume inspiration. Just take a green dress and a matching green jacket, and you have Melanie Daniels. Then add some scratch marks and pulled hair, and you have Melanie Daniels after the birds' attack.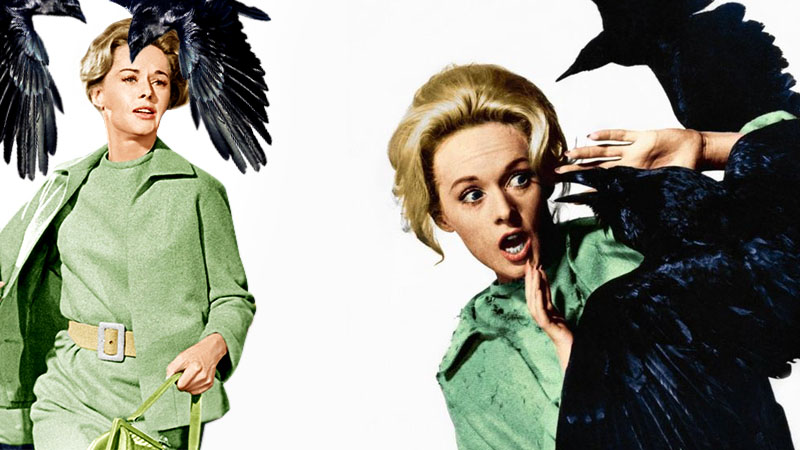 SHOP THE LOOK
14. Poison Ivy
If you love your supervillains over your superheroes, you can't go past Poison Ivy as a source of costume inspiration this Halloween. Simply take some green tights, add a green bodysuit and finish with a mask and flower crown, and you have your Poison Ivy. Bonus points for ladies who also have red hair!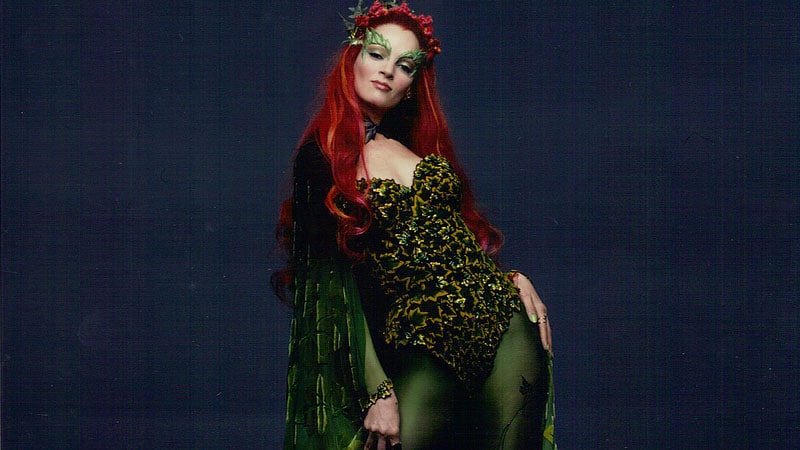 SHOP THE LOOK
15. Cleopatra
Elizabeth Taylor's portrayal of Cleopatra is one that has left a distinct picture in the minds of viewers. Black, braided hair, golden jewels and intense eye makeup are all images conjured up when someone thinks of the name. Bring those images to life this Halloween as you take on the portrayal of the famous Egyptian.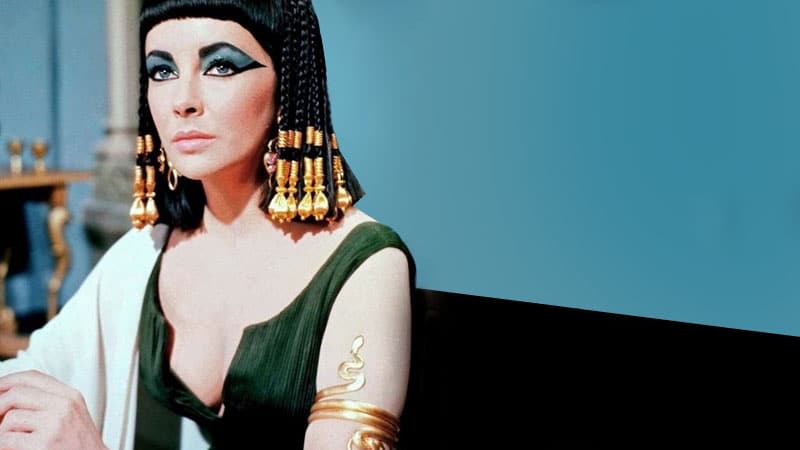 SHOP THE LOOK
16. Princess Leia from Star Wars
If you're looking for a quick and easy costume this year, you should try Princess Leia from Star Wars. All you need for the outfit is a long-sleeved, white, maxi dress, silver belt, and white shoes. Then, easily complete the look by adding Leia's signature buns on either side of your head.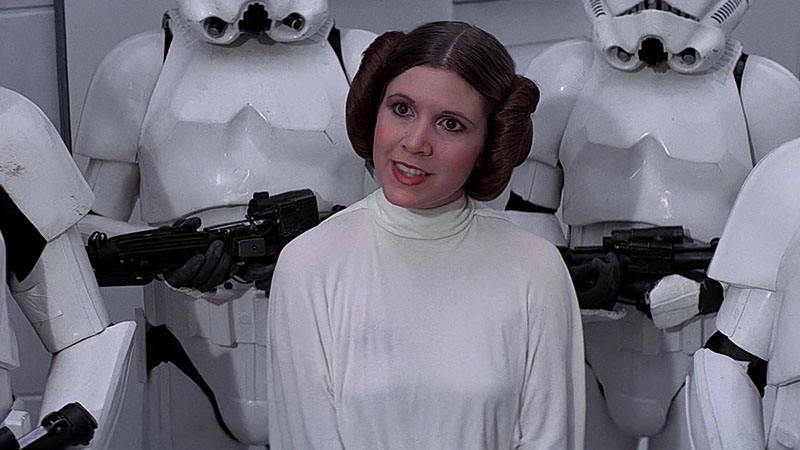 SHOP THE LOOK
17. Wednesday from The Addams Family
Put that youthful skin to good use this Halloween by dressing as Wednesday from The Addams Family. Everyone's favourite gothic girl delights as a costume choice and is so easy to create. Think of your school days as you create pigtail plaits and slip into Mary Janes. Add a dark, floral dress layered on top of a white collared shirt to complete your look. You can even bring the whole family to the party if you want!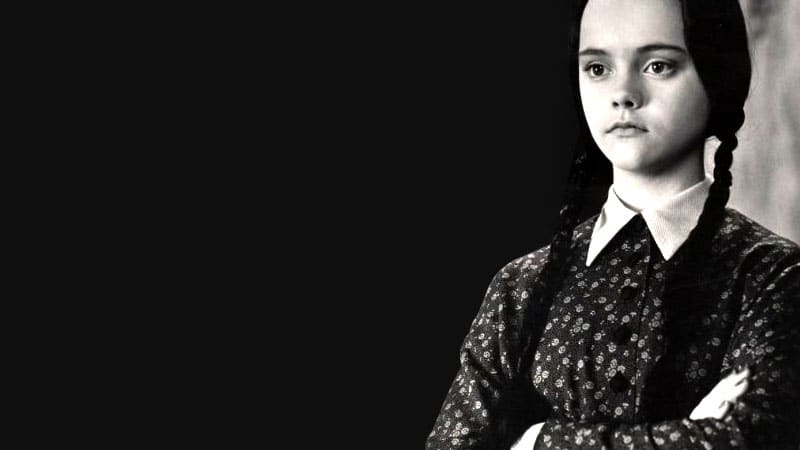 SHOP THE LOOK
18. Bonejangles from Corpse Bride
A skeleton is a classic Halloween choice, but it's also not very original. Step your skeleton costume up a notch this year by dressing as Bonejangles from Corpse Bride. On top of the usual bone-printed jumpsuit, add a bowler hat, and you'll have the other skeletons turning in their graves with jealousy.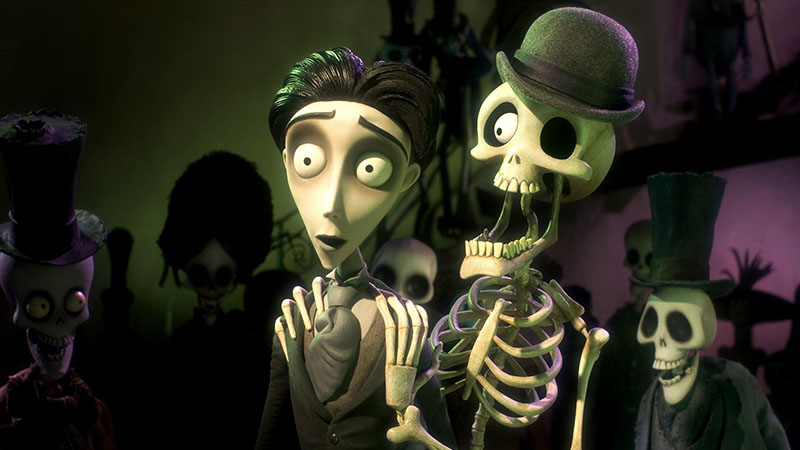 SHOP THE LOOK
19. Catwoman
While the boys have Batman, we have Catwoman, and we couldn't be happier. Catwoman is all kinds of cool and it is your ticket to unleashing your wild side this Halloween. If the latex bodysuit and thigh-high boots aren't enough to get you excited about this look, how about a black mask and some cat ears?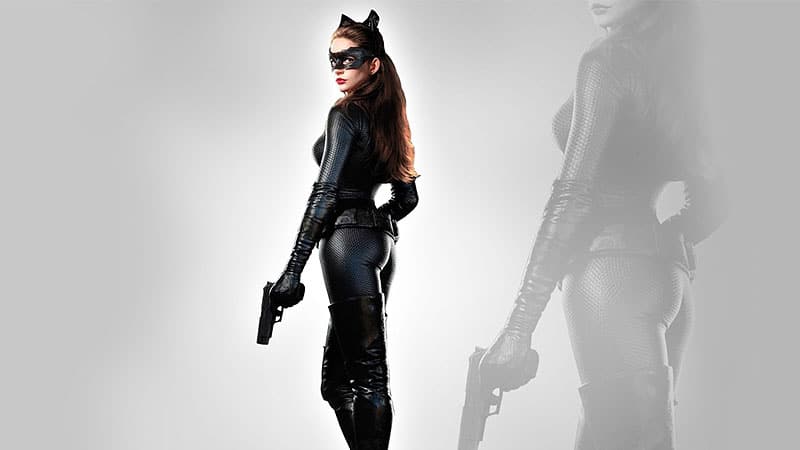 SHOP THE LOOK
SUBSCRIBE TO OUR NEWSLETTER
Subscribe to our mailing list and get interesting stuff and updates to your email inbox.