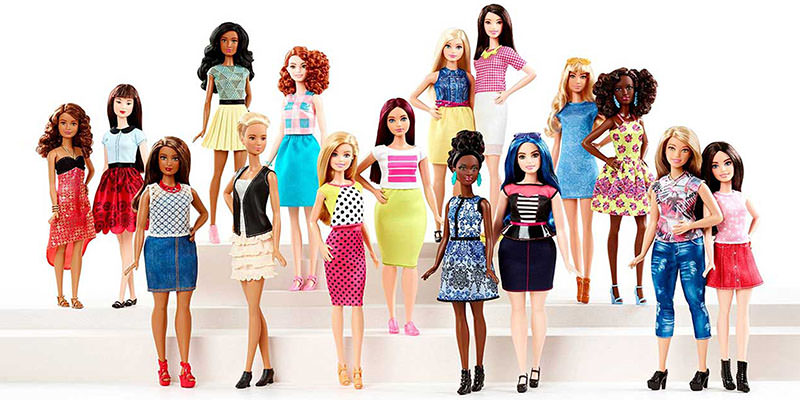 From the introduction of curvy, tall and petite body types for Barbie to Calvin Klein's star-studded My Calvins campaign, these are the top international fashion news stories of the week.
CEO Maureen Chiquet to Exit Chanel
Chanel has announced that Maureen Chiquet is stepping down. The global CEO is poised to depart the luxury label within days. The surprising news came just a day after Chanel's Spring Haute Couture show in Paris. The fashion house has released a statement regarding the news. Chiquet is said to be departing due to a difference of opinion on the strategic direction of the brand.
Chiquet had successfully worked within the company for nine years. Before her appointment she was employed as an executive for Gap Inc. Her tenure at Chanel coincided with successful development and international expansion of the label. Which is of course no coincidence. The company has recognised this contribution and achievement in a statement about Chiquet's departure. The company also revealed that Chanel co-owner, Alain Wertheimer will be assuming the role and responsibilities of global CEO.
Giles Deacon Halts Ready-to-Wear to Focus on Couture
Giles Deacon has announced that he is moving in a different direction this season. The fashion designer has temporarily closed his ready-to-wear label. The strategic move allows Deacon to shift his focus to couture. The change is surprising but unfortunately not the first of its kind. In today's difficult retail landscape many businesses are struggling. Numerous designer labels are currently finding that they must dramatically change their business structure in order to stay profitable.
The change for Giles Deacon will see the designer realise his new plans of focusing on couture, private orders and red carpet commissions. He even already plans to present in July at couture fashion week in Paris. The business restructure will also allow Deacon to achieve his goal of significantly decreasing the time between the showing of his designs and they're availability for purchase.
"With couture, it means I get to show fall in July, with delivery in September. My clients will be getting their pieces in season," said Deacon.
Claudia Schiffer Becomes a Creative Director for TSE Cashmere
Claudia Schiffer has been busy in the fashion industry once again this week. It has been announced that the former supermodel will be launching her own line. The range will be produced with TSE Cashmere. This partnership comes as an extension of her professional relationship with the luxury cashmere brand. It also sees Schiffer hold her own creative director position for the line.
The supermodel previously worked with TSE on a collaboration for a capsule collection last year. The new range will stem from that collaboration and will offer 40 pieces in luxury cashmere. Named Claudia Schiffer Made by TSE, the line will be available for purchase in July.
Calvin Klein Releases Star Studded #MyCalvins Campaign
Calvin Klein has released its new #MyCalvins campaign for Spring 2016. The global advertising promotion is as cheeky as ever and packed with celebrities. Kendall Jenner, Justin Bieber, Abbey Lee Kershaw, FKA Twigs, Kendrick Lamar and many more well-known faces appear in the campaign. Each of whom appear doing different activities in their Calvins.
The brand built excitement through social media before unveiling the campaign. Audiences were treated to shots from the campaign on Instagram and Twitter. The brand also revealed a teaser video which was released online. The whole campaign has now been released and is gaining a lot of press. Its unique and high-profile cast gathering interest for the ads. The images were captured by photographer Tyrone Lebon.
Barbie Gets a Real World Makeover with Curvy, Tall and Petite Body Types
Barbie has received a real world makeover. The doll brand has introduced new body types for Barbie. The new shapes reflect reality more than the doll's traditional body. Mattel has added tall, petite and curvy physiques to its doll line. The change comes after decades of criticism. Concern for Barbie's possible negative effects on body image and self esteem for young girls has long been an issue for the brand.
The the new body types are an expansion to the brand's "Fashionistas" line. There will also be other changes on offer beyond body shape. Larger ranges of skin tones, eye colour and hair styles will all also be available.
SUBSCRIBE TO OUR NEWSLETTER
Subscribe to our mailing list and get interesting stuff and updates to your email inbox.