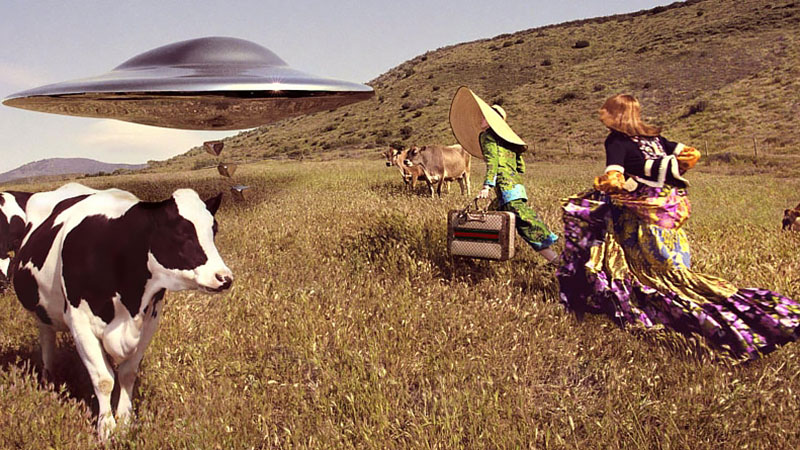 This week Gucci aliens arrived on Earth, Michael Kors bought Jimmy Choo, and Rag & Bone strove to save the world's vanishing tigers. Discover these stories and more as we reveal this week's top international fashion news.
Michael Kors Buys Jimmy Choo
What can you buy with 1.5 billion dollars? For one, you could buy one million, 580 thousand and 611 pairs of Jimmy Choo heels. Or, if the shoe fits, you could just buy the whole company. This week, U.S luxury brand, Michael Kors opted for the latter, paying a not so small fortune to acquire ownership of Jimmy Choo.
In 1996, the now famous brand, Jimmy Choo, launched in London. Since then, it has opened over 150 stores worldwide and established itself as one of the world's leading designers of shoes and accessories. However, in April of this year, its majority owner, JAB, decided to focus on consumer goods and placed the iconic brand on the market. Although Michael Kors won the bidding war, loyal followers of Jimmy Choo need not fear a drastic change in the products produced. Michael Kors praised the brand, stating that it is "an iconic premier luxury brand that offers distinctive footwear, handbags, and other accessories. We admire the glamorous style and trendsetting nature of Jimmy Choo designs." As a result, the brand will continue to operate as usual, with the existing management team staying on.
Gucci Goes Intergalactic with Trek to the Stars
In 2017, the fashion world put out the call for greater diversity in the industry. It is undeniable that Gucci's creative director, Alessandro Michele, has approached this challenge head on. The fashion house's Pre-Fall 2017 campaign featured an all back cast and flashed back to a time of disco. In April, the brand bent time and space to present a glimpse into the future with a strange series of casting room videos. Each of these short clips introduced, literally, otherworldly models to Gucci's world. Now, the anticipated Fall/Winter 2017 campaign that evolved from these teaser videos has landed on Earth.
Photographed by Glen Luchford, the futuristic images are an ode to sci-fi films of the 1950's and 60's. Taking inspiration from Star Trek, Gucci placed their aliens, humanoids, robots, and monsters in intergalactic settings. Fortunately, the figure-hugging, colour block outfits from the film have been swapped for some high fashion couture. Eclectic and forward thinking, the collection, therefore, dazzles with crystals, embroidery, florals, and flares.
Rag & Bone Aim to Save the World's Wild Tigers
At the beginning of the 20th century, it is estimated that over 100,000 tigers roamed the Earth. Now, that number has dropped dramatically to less than 4000. The 96% population decrease of wild tigers is a result of the devastating habitat loss and poaching that they have faced. In an effort to preserve these wild creatures, 29th July became pronounced as Global Tiger Day. Now, fashion brand Rag & Bone has joined the army of warriors fighting to protect this species.
In support of the World Wildlife Fund, they are striving to give tigers a safe place to thrive and, hopefully, double their population in the next five years. To do this, the Fund is aiming to conserve nearly a million acres of protected land between India and Bhutan's border. Playing their part in the mission, Rag & Bone threw a party at their Mercer Street store this week, to bring attention to the rapid decline of tigers. In conjunction with this, they have designed a Global Tiger Day t-shirt, and also donated 15% of a number of their stores' profits on Saturday to Project C.A.T.
Kate Hudson Joins Michael Kors to Help End World Hunger
In 2013, Michael Kors helped launch the Watch Hunger Stop campaign to raise much-needed awareness and money for the United Nations World Food Programme (WFP). This involved the creation of an exclusive timepiece collection. Each watch sold from the collection equated to a donation of 100 meals to children in need. In the past four years, this programme has delivered 15 million meals to starving children across the globe.
Now, actress Kate Hudson has joined the initiative, lending her famous face to the timepiece collection's newest watch. The 2017 styles of the Bradshaw watch include a new technological feature in the form of an activity tracker. Available in blush pink or black, it is the perfect piece for those interested in the trifecta of fitness, fashion and the providing of food. Regarding the venture, Hudson stated, "I'm proud to join Michael Kors in this global effort to end hunger. As a mother, I can't think of anything more important than raising a healthy and educated generation of children. WFP's School Meals Program is committed to exactly that."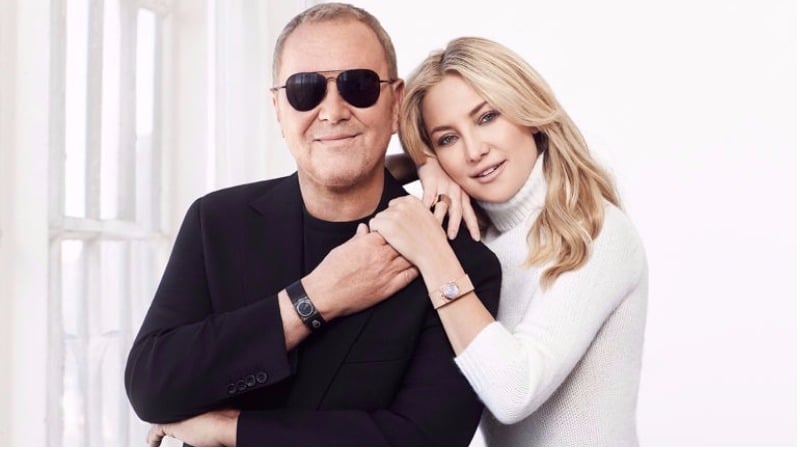 NGV Friday Nights Launches with After Hours Access to Dior Exhibition
In June of this year, Paris Haute Couture week corresponded with the opening of a retrospective exhibition showcasing 70 years of Dior history. For those who were unable to make it to France to view the collection of over 300 gowns, don't worry, you haven't missed out. On the 26th August, the exhibition, 'The House of Dior: Seventy Years of Haute Couture', will be landing on Australian shores at Melbourne's NGV gallery.
To celebrate this fashion event, the NGV is bringing back its popular 'NGV Friday Nights'. The event, which was a sell out last season, grants visitors exclusive after hours access to the gallery and Dior exhibition. With dining and bars included in the package, the event provides a unique, fun way to spend a Friday night. Additionally, the gallery has organised an impressive lineup of international and Australian musicians and DJ's to perform each week. Artists include Kate Miller Heidke, Airling, GL, Lupa J, Alta and more. Tickets are now on sale for the Dior exhibition and the Friday night exclusive access parties.
Phillip Plein Gives Switzerland Hockey Club a High Fashion Makeover
A lucky hockey club in Switzerland is about to get a high voltage fashion makeover. This week, the fashion designer known for his rebellious and extravagant shows, Phillip Plein, added a new challenge to his schedule. The designer signed a two-year agreement with Switzerland's Hockey Club Lugano to reinvent their image. In addition to redesigning the players' jerseys, the club's Ice Lounge will undergo renovation, transforming into 'Plein Sport on the Rocks'.
For the sporting gear, the traditional club colours of black, white and yellow will remain. Putting his own spin on the uniform, Plein is adding a bold, daring eagle to the design. The new lounge will follow the black and white theme with a vibrant panther's head giving the club, founded in 1941, a modern upgrade. Commenting on the choice to collaborate with a sporting club, Plein stated that it was a "natural fit on many levels." He hopes that it will "boost brand recognition and awareness in the home market."
SUBSCRIBE TO OUR NEWSLETTER
Subscribe to our mailing list and get interesting stuff and updates to your email inbox.