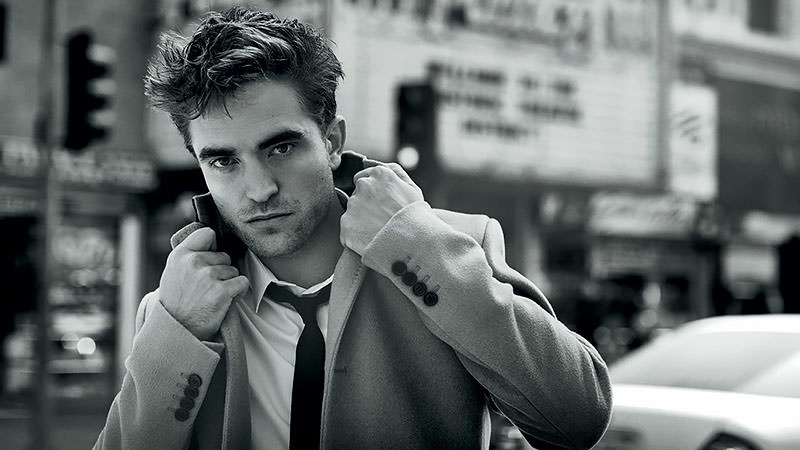 From the vote against see-now buy-now schedules in Paris to Robert Pattinson's history making campaign for Dior Homme, these are the top international fashion news stories of the week.
Paris Votes Against a See-Now, Buy-Now Schedule
The governing body of Paris Fashion Week has voted against changing its schedule to adhere to a see-now, buy-now format. Despite the current industry shakeup of timelines for when designers show their collections, the Fédération Française de la Couture du Prêt-à-Porter des Couturiers et des Créateurs de Mode rejected the idea of consumer-facing schedules.
Federation president, Ralph Toledano believes that customers are used to waiting for items and that the delay actually creates greater desire for the products.
"Our clientele is educated and informed on how the system works," said Toledano.
Echoes of this notion are reportedly coming from Dior, Chanel and Hermès who are also against the proposed change. British and American brands however, seem to be more interested in the idea with the likes of Burberry and Tom Ford already committed to a new calendar. In addition, the CFDA (Council of Fashion Designers of America) are still reportedly looking into the possibility.
Robert Pattinson Fronts Dior Homme Campaign Shot by Karl Lagerfeld
Dior has revealed this week that actor, Robert Pattinson will be fronting its new campaign for Dior Homme ready-to-wear. The appointment of the Twilight star marks the first time that the brand has ever cast a celebrity in one of its Dior Homme apparel campaigns. The ads are for the brand's A/W '16 collection and were shot by Karl Lagerfeld in moody black and white. In the images which have already been released, Rob appears with a perfectly styled James Dean hairstyle and a brooding attitude to match. And if you look close, you can see Rob sporting a tiny stud earring.
This partnership comes as an expansion of Dior's already friendly relationship with Rob. The star has appeared as the face of Dior Homme fragrances for the French luxury brand.
Tommy Hilfiger Debuts Adaptive Clothing for Children with Disabilities
Tommy Hilfiger has launched the first designer-name adaptive children's line for kids with disabilities. The new inclusive line is a collaboration with non-profit organisation, Runway of Dreams and is on sale now in the U.S. This inspiring new collection was brought in to existence by Mindy Schreier who started Runway of Dreams to help combat the lack of fashionable adaptive wear available. Mindy's own son Oliver suffers from muscular dystrophy and simply wanted to be able to wear a pair of jeans.
The new range looks just like the standard Tommy Hilfiger kids line but has a few important differences. Styles have fastenings made from magnets instead of buttons or zips to make dressing and undressing easier. The range also features adjustable sleeve and pant lengths for children with limb differences. Although the range is just a capsule collection for now, it does look set to continue with the designers already working on the next two seasons.
Anwar Hadid, Gigi's Younger Brother, Signs with IMG
The youngest member of the Hadid clan seems destined to follow in the footsteps of his famous, older sisters. Gigi and Bella's younger brother, Anwar Hadid has now signed a modelling contract with IMG Models. At just 16 years of age, Anwar is already on track for a huge career in modelling like Gigi, 20 and Bella, 19.
Anwar already has some experience under his belt which is probably part of the reason why IMG scooped him up, along with his last name and good looks of course. The teenager has appeared in magazines such as Nylon and fronted a campaign for Rockstar Denim. These jobs will be but a drop in the ocean if Anwar's career takes off as his sisters' have.
Upcoming Met Gala Documentary Previews a Captivating Trailer
An upcoming documentary on the Met Gala has previewed a captivating trailer this week. Titled 'The First Monday in May' the film documents the 2015 Met Gala and all the glorious fashion-world drama which lead up to it. The Met Gala is one of fashion's biggest events and annually marks the opening of a new exhibition at the Metropolitan Museum of Art's Costume Institute. In 2015 the exhibition and gala theme was China: Through the Looking Glass. It was both a hugely successful gala and an exhibition which saw record-breaking attendance.
In the documentary, Anna Wintour takes audiences through the stressful planning of the event. Planning that includes Rihanna's unexpectedly expensive budget and a ban on mobile phones and social media at the event. Appearing just as interesting as 'The September Issue' the documentary will premiere at the Tribeca Film Festival on April 13.
SUBSCRIBE TO OUR NEWSLETTER
Subscribe to our mailing list and get interesting stuff and updates to your email inbox.