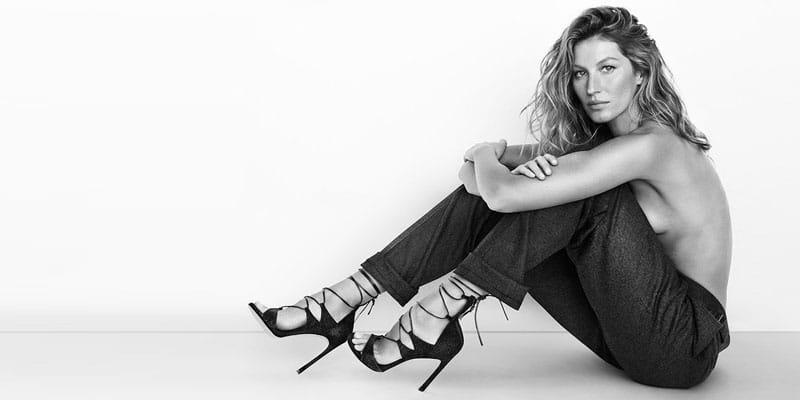 From Gap's collaboration with GQ for the best menswear designs in America, to the celebrity who has inspired the latest Barbie doll, these are the top fashion news stories this week – and you definitely don't want to miss them.
Zendaya Coleman is Being Turned Into a Barbie
Growing up we loved Barbie, and now we love Zendaya Coleman, so putting the two together is a match made in heaven. The Disney star's Oscar 2015 look is the inspiration behind a new barbie doll, which will see Zendaya immortalised in her Vivienne Westwood gown and with her hair in dreadlocks.
Earlier this year, Giuliana Rancic caused an uproar when she made a derogatory comment about Zendaya's dreadlocks, but the 19-year-old star's response was powerful and dignified. It is this controversy, and the way that Zendaya so eloquently dealt with it, that has inspired Mattel's new direction of toys.
So excited to honor @Zendaya with a one-of-a-kind doll as she encourages girls to Raise Their Voices and to #BeSuper! pic.twitter.com/GEtTR9bayC

— Barbie (@Barbie) September 18, 2015
Stella McCartney Designs a Mastectomy Bra in Honour of Her Mother
Stella McCartney is already one of our favourite designers because she cares about ethical fashion practises, but her new idea might be the most beautiful yet. In 1998, Stella's mother Linda died from breast cancer, and in her honour, she has now created a beautiful, lacy pink bra for double-mastectomy patients – just in time for National Breast Cancer Awareness Month.
The bra is called the Listening Louise Bra (her mother's middle name), and it aims to make women feel feminine and sexy post-op.
"We wanted to bring something feminine and beautiful into a bra that is taboo. There are so many different emotions attached to the tragic realities of having had a double mastectomy, many cultures are unaccepting and terrible things happen to women both physically and emotionally," McCartney said in a statement.
Personally, we feel this is such a beautiful, uplifting idea, and we applaud Stella McCartney for the creation of this meaningful garment.
Gap Launched its Fourth Limited-Edition Collection with GQ
This week in menswear news: Gap has launched its fourth limited-edition collection with GQ's best new menswear designers in America, and the 2015 collection will focus on designers interpretations of classic menswear pieces.
The collection will include overcoats, leather jackets, sweatpants, tailored blazers and trousers, classic tees and graphic tees, as well as accessories and shoes. It will be available from Sept. 29 at select Gap stores in more than seven countries and online at www.gap.com, with prices ranging from a very affordable US$14 to $460.
Sergio Rossi and Livia Firth's Eco Collaboration
We always love to see designers taking an eco initiative, and Sergio Rossi recently collaborated with Livia Firth's Green Carpet Challenge to create some of the most breathtakingly beautiful sustainable fashion.
Crafted in Italy, the collection of bags and shoes is created from locally dyed, spun and woven organic silk and it's reportedly the first collection to receive the Green Carpet Challenge brand mark for "sustainable excellence," Ecouterre reports. The collection also includes European-sourced leather, is chrome-free, and uses certified wood, nickel and brass-free hardware.
Gisele Bündchen Has an Expensive New Picture book
If you've been looking for the perfect book for the centre of your coffee table, then you may be in luck, because Gisele Bündchen has a limited edition picture book, with over 300 pages of her most iconic career moments.
There are only 1000 copies, and all of them were personally curated and are signed by the Brazilian supermodel, the only downside to this is that it costs US$700 – which is a pretty hefty chunk of change to cough up, even if you are a super fan.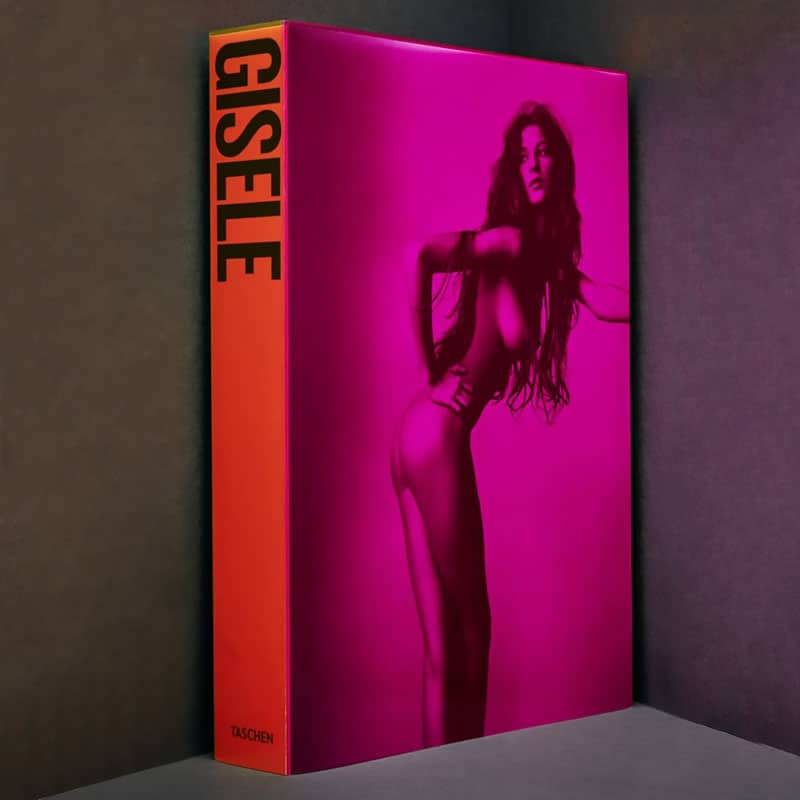 SUBSCRIBE TO OUR NEWSLETTER
Subscribe to our mailing list and get interesting stuff and updates to your email inbox.