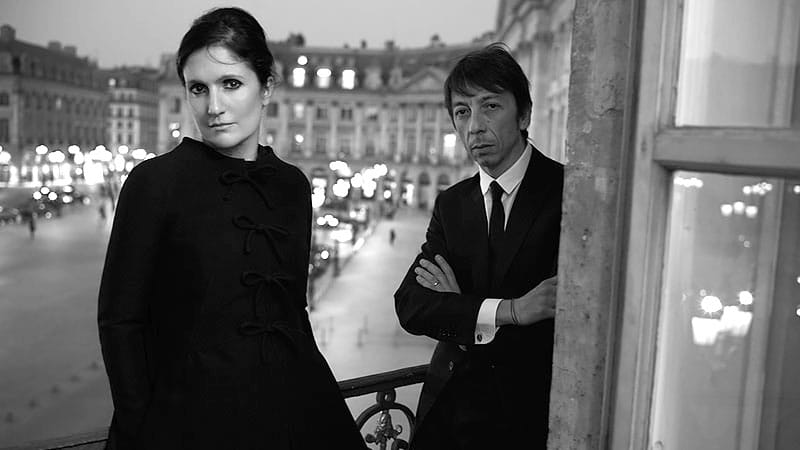 From the effect of "Brexit" on the fashion industry to a new creative director for Dior, these are the top international fashion news stories of the week.
Brexit Spells Trouble for Fashion Industry
In a history-making decision, the population of Britain has voted to exit the European Union (E.U.). After taking to the polls late this week, the decision to leave the E.U. emerged victorious by a majority of 51.9% to 48.1%. In the immediate fallout from the decision, British Prime Minister, David Cameron, has announced that he will be stepping down, and the British pound has plummeted. European stocks have also seen a sharp decline as economic uncertainties take grip.
The fashion industry, which favoured remaining in the Union, has also begun to see the effects of the decision. Stocks for luxury labels, such as Burberry Mulberry and Jimmy Choo have already tumbled, and the low pound will undoubtedly affect retailers.
How trade and tariffs will be affected by the vote remains to be seen but has many fashion companies on edge due to international sourcing and manufacturing.
Dior Expected to Appoint Valentino's Maria Grazia Chiuri as Creative Director
French fashion label, Dior may have finally found its next creative director. Reports are amassing this week that the luxury brand is set to appoint Maria Grazia Chiuri to the role. Confirmation of the appointment is expected to occur following the label's couture show in July.
Chiuri currently holds the position of creative director at Valentino alongside her design partner, Pierpaolo Piccioli. Together the two designers have produced critically-acclaimed work for the Italian label and become well-known for their romantic and feminine design aesthetics.
Once confirmed, Chiuri will be Dior's first-ever female creative head. She will succeed Raf Simons, who departed the house late last year.
New York Times Style Photographer Bill Cunningham Suffers Stroke
Legendary New York Times fashion photographer, Bill Cunningham has suffered "what appears to have been a stroke". According to reports, the 87-year-old is currently in hospital recovering from the incident.
"Bill's family and senior editors from The Times have been in regular contact with him," said a spokeswoman from the newspaper. "We believe that his recovery will be quick."
Cunningham is a much-loved member of the fashion and media industries and is often considered the original street style photographer. He has worked with the Times for several decades and was the subject of a 2010 documentary titled 'Bill Cunningham New York'.
Hedi Slimane is Suing Saint Laurent Owner Kering
In a unique twist of events, Hedi Slimane has begun legal proceeds against his former employer, Kering. Slimane, who was creative director of Saint Laurent up until April, is suing the brand's parent company in an attempt to have his non-compete clause reinstated.
According to reports, Kering lifted Slimane's non-compete when he departed, meaning that the designer has been free to seek employment with other fashion brands. Now, two months after his exit, Slimane is attempting to reinstate the clause for suspected financial reasons. Although the designer would be hindered creatively and employment-wise with a non-compete in place, he would also receive financial compensation from Kering.
"Kering lifted this clause at the end of Hedi Slimane's contract, thus freeing Hedi Slimane from this potential constraint," said the company in a statement. "Hedi Slimane is requesting that this clause be applied still, along with the effective payment of the financial compensation that goes with it."
Amazon Fashion Partners with Bloggers for Anti-Shaming Campaign
Amazon Fashion has joined forces with an influential group of fashion bloggers for a new, anti-shaming campaign. The "Say Something Nice" campaign aims to turn around the negativity which is often associated with the fashion industry and promote kindness and body positivity.
A video for the campaign was released this week featuring superstar bloggers, Susie Bubble, Camille Charriere, Samar Seraqui de Buttafoco, Masha Sedgwick, Freddie Harrel and Gala Gonzalez, alongside plus-size model Clementine Desseaux and fashion designer Hana Tajima. In the personal video, the women reveal that they have all been the subject of negative commentary and that they are also guilty of judging others for the way they look and dress. They then pledge to turn these comments into compliments and "say something nice".
SUBSCRIBE TO OUR NEWSLETTER
Subscribe to our mailing list and get interesting stuff and updates to your email inbox.