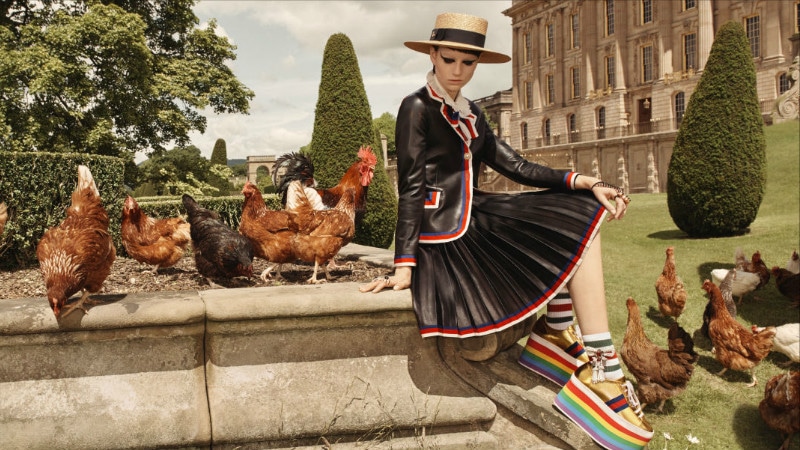 From the fashionable halls of Chatsworth House to the tech lover's new smart jacket designed by Levi's, these are the top international fashion news stories of the week.
Penélope Cruz is set to play Donatella Versace In Upcoming 'American Crime Story'
On 15 July 1997, the world went into mourning following the shocking murder of renowned fashion designer, Gianni Versace outside his Miami Beach Mansion. Twenty years later, award-winning anthology series 'American Crime Story' has picked up this story for their third season, basing their plot on Maureen Orth's book "Vulgar Favors". The first season which took out two Golden Globes and nine Emmy Awards presented the murder trial of O.J. Simpson, and subsequent seasons are set to explore the aftermath of Hurricane Katrina, and the Bill Clinton sex scandal. As the true crime ten part mini-series forms a spin-off from FX's popular series 'American Horror Story', it was expected that the show's two-time favourite Lady Gaga, would take the role of Donatella for the Versace season. Having appeared in Versace editorial campaigns in the past, the trailblazing singer seemed like the natural choice.  To fans surprise, this week it was announced that Spanish dark haired beauty Penélope Cruz will play Gianni's platinum blonde sister, muse, and adviser, Donatella Versace.
The third season will explore the murder of Gianni by serial killer Andrew Cunanan, who committed suicide on a boat a week after he shot the designer as he returned home from a morning scroll. The motives for the murder were never discovered, as Miami Beach Police Chief, Riccardo Barreto, stated: "I don't know that we are ever going to know the answers." Following the death, the Versace family temporarily relocated to a secluded resort in the Caribbean, and Donatella was announced as artistic director of Versace. For almost a decade afterwards, she upheld the brand's position as a leader in the fashion industry, while going down a path of heavy partying and drug addiction to cope with her loss. Regarding her cocaine use and decision to seek treatment in 2004 Donatella explained, "I couldn't stand the pain. I had to hide my feelings. What better way to hide your feelings than with drugs?"
The production for the show will start next month and it will air in 2018. Cruz will be joined on the set by Venezuelan talent Édgar Ramirez as Gianni Versace, and 'Glee' star Darren Criss as Andrew Cunanan.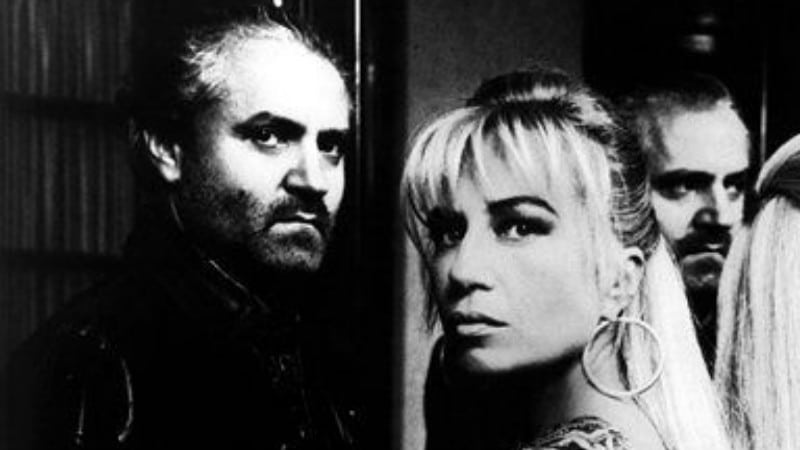 Historical Showcase of Fashion and Art Opens at Chatsworth House
Yesterday the grand Chatsworth House, home of the Duke and Duchess of Devonshire, opened its doors to the public for a new exhibition, 'House Style'. This exhibition explores five centuries of royal fashion, art and adornment. The sprawling estate has been in the Cavendish family for 16 generations and was originally built by the 16th-century countess and close friend of Queen Elizabeth I, Bess of Hardwick. Throughout history, its halls have been graced by the 18th century "Empress of Fashion" and Duchess of Devonshire, Georgiana; Fred Astaire's sister, Adele; the often controversial Mitford sisters; model Stella Tenant; and John F. Kennedy's sister, Kathleen ('Kick') Kennedy. Alongside exhibiting the regal fashion of these aristocratic women, the collection is a display of their lives with scrapbooks, jewels, art collections, photographs, paintings, sculptures, and travel diaries.
Curated by the editor-at-large of Vogue America, Hamish Bowles, as well as English model, socialite, and Countess Laura Cavendish, the nostalgic exhibition recreates a world of decadence, which formed the everyday lives of the house's inhabitants. As a child, Bowles was introduced to costume museums and stately homes, and it is since then that he has been fascinated with "the story-telling power of clothes" and their ability to "tell us so much about the wearer, the times they lived in, and the spaces they inhabited". The collection includes coronation robes designed by Alexander McQueen, wedding gowns by Costa Francisco and Helmut Lang, and lavish garments by an enviable list of designers including Chanel, Christian Dior, and Balmain. Beautiful christening gowns show that even the children were fashionable and as the curator, Bowles, has said, "There is extravagance – and thrift – everywhere". Bejewelled bug pins worn by Deborah Mitford make are part of the collection's quirky treasure trove, alongside the polished white Converse high-tops rocked by her husband, the 11th Duke of Devonshire, in the 70's. A painting of the seventh Duke reveals the humour of the noble family, depicting the mumps-suffering teenager dressed in formal wear with the caption: "William in the dumps with the mumps". Gucci who recently shot their 2017 Cruise collection in the labyrinthine, lush gardens of Chatsworth House has signed on as the sponsor of the show.
The exhibition is open from 25 March to 22 October 2017.
Nike Celebrates 30 Years of  the Air Max With Wave of New Designs
For married couples, 30 years of matrimony is traditionally signified by the giving of a pearl. The innovators at Nike do things a little differently, and 30 years on from the launch of their iconic Air Max 1, the world is being gifted with state-of-the-art new designs and a new Nike VaporMax.  This week, Nike released their new Air Max collaborations with three of the best creative minds across the globe. For this event, Nike has teamed up with recently departed Givenchy designer, Riccardo Tisci, structural engineer and CEO of Miniwiz, Arthur Huang, and industrial designer, Marc Newson.
From Marc Newson comes the 'Marc Newson NikeLab Air VaporMax'  which sees the brand's latest 'vapormax' technology fashioned into a forest green fly knit high-top, with vegetable tanned leather straps and a translucent, bubble cushioned midsole. In regards to the creation of the VaporMax, Andreas Harlow, VP and Creative Director of Footwear Design for Nike Running has said that "it was all about reduction, getting rid of the extraneous things that get in the way of that sensation, and amplifying the feeling of running on air." For his design, Riccardo Tisci claims to have taken a "reverential and almost classic approach", and as a result, we have been awarded the 'NikeLab Max97 Mid x RT'. This design is higher than its predecessor, with white stitching embellishing black leather, and it includes the smart feature of a zippered pocket for money on the shoe tongue.  Finally, there is Arthur Huang's Nikelab Air Max Ultra 2.0. Huang is the pioneer of loop economy building material solutions, and his company, MiniWiz, is dedicated to "upcycling and consumer trash and industrial waste reuse innovation." Following this line, his contribution to the world of Nike is an all black shoe made solely from post-consumer materials and is regarded as among the lightest Air Max 1 ever built.
With these advanced new designs hitting the stores this week in the U.S, make sure to get in quick to secure your pair, as they are sure to run off the shelves.
Gucci's Latest Campaign Enlists the Help Of 'Meme' Creators 
That feeling when: You're scrolling through your newsfeed, and it's filled with memes. Except this isn't Facebook anymore, it's Gucci's Instagram. This week Gucci took a satirical approach to the release of their new Le Marché des Merveilles timepiece collection, enlisting 'international meme creators' to put together a 21st-century campaign. Playing on societies current obsession with memes, Gucci has posted thirty memes for their #TFW (That feeling when) campaign.
One image depicts a painted portrait from the Renaissance period, where a regally dressed woman stares with disappointment out from the canvas, followed by the caption "When he buys you flowers instead of a Gucci watch." Another plays with the recent trend of the Arthur clenched fist meme, as a man in a yellow jumper and blue pants wears a Gucci watch, with wilted flowers in his clenched hand and a caption reading "When your girl doesn't notice your new watch." Reviews to the ads have been mixed, with one Instagram user commenting, "some of the memes are just terrible. Memes should be sharp, ironic and funny and these are simply chaos." As fashion strives to reflect the ever-changing times, it is possible that this youthful humour may mark the start of a rebranding strategy for the Italian luxury design house. Whether they will endure in catching attention longer than the average short lifespan of a meme cannot be known, but for now, at least they provide a great way to procrastinate from doing, well anything you should be doing really. #TFW you're meant to be studying, but you accidentally buy a Gucci  Le Marché des Merveilles watch.
Levi's Gets Technical With New Smart Jacket
If a name has anything to do with it, it would appear that technology is making the world more intelligent. Nowadays, your phone is a smartphone, thanks to brands like Apple we have smartwatches, and now, Levi's has created a smart jacket. The Levi's Commuter Trucker Jacket has been embedded with Google's jacquard technology, allowing the wearer to receive alerts, make phone calls, pause a song, or plan a map route all through the sleeve cuff of their jacket. According to Google, this technology "makes it possible to weave touch and gesture interactivity into any textile using standard, industrial looms. Everyday objects such as clothes and furniture can be transformed into interactive surfaces."
The jacket itself maintains the traditional look of the Levi's Commuter Trucker style and is set to arrive in stores in September this year. It is waterproof and machine washable, so unlike your phone, you won't have to sit it in a bowl of rice for three days when you accidentally drop it in your pool! Staying connected has its price, and this gadget lover's dream will set you back a cool $350. As fashion moves towards a higher level of fusion with technology, this development presents an exciting new dimension to clothing and the future of fashion.
French Jeweller Chaumet Reveals Beijing's Forbidden City As Their New Exhibition Location
When your jewellery designs were used as the inspiration for Princess Mia's tiara in "The Princess Diaries", it is evident that your work belongs in a palace. For French jeweller, Chaumet, this goal has been achieved with the announcement that it is organising an exhibition at the National Palace Museum of Beijing's Forbidden City. The showcase,  scheduled to run from April 11 to July 2 of this year will celebrate 237 years of the brand, and will consist of over 300 works, jewels, paintings, drawing, and objet d'art spanning from the end of the 18th century to today. The National Palace Museum itself will present a stunning and historically rich setting,  as it houses over 5,000 years of traditional Chinese Art, architecture, and artefacts from the Ming and Qing imperial courts.
With scientific direction for the exhibition being undertaken by the former director of the Louvre, Henri Loyrette, it is set to be an exquisite show and a must for any jewellery lover. Bringing together the old world and the new, it will also present a 21st-century tiara, which is the product of a creative competition at Central Saint Martins in London. If you happen to find yourself in Beijing in the coming months – or simply decide to use up those hard earned work vacation days, take a trip to the Forbidden City and immerse yourself in a world of jewels and culture.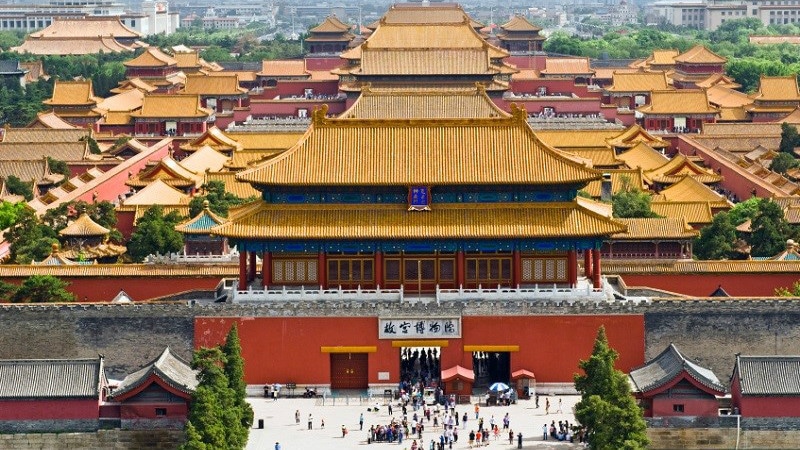 SUBSCRIBE TO OUR NEWSLETTER
Subscribe to our mailing list and get interesting stuff and updates to your email inbox.