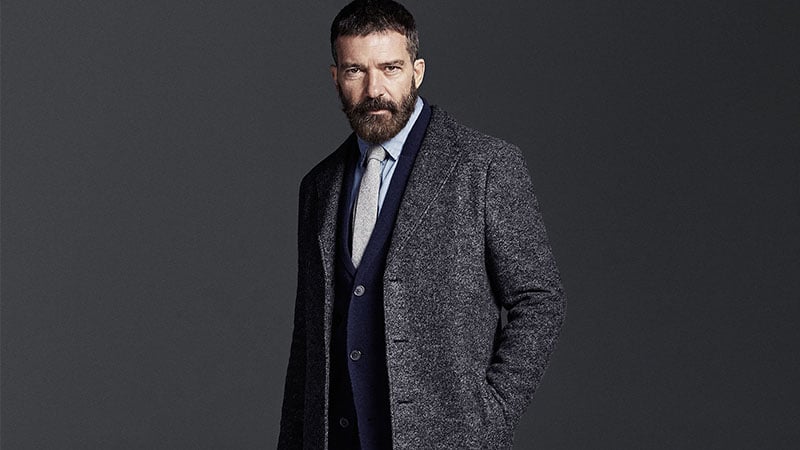 Eager to hear the latest headlines? From Antonio Banderas' casting as Gianni Versace to Miranda Kerr's Snapchat engagement, these are the top international fashion news stories of the week.
Creative Director Peter Copping Exits Oscar de la Renta
Creative director, Peter Copping, has this week announced his departure from Oscar de la Renta. Copping's exit will take place effective immediately. A replacement is yet to be named, but early reports are speculating that former Oscar de la Renta design team members Laura Kim and Fernando Garcia may fill the void.
"After almost two years at Oscar de la Renta, personal circumstances require me to return to Europe," said Copping in a statement regarding his departure."I have loved my time in New York where I hope to return at some point in the future."
Copping was hand chosen by Oscar de la Renta, himself, as the legendary designer's successor. He officially took over the brand in October 2014 following de la Renta's passing. Since that time, Copping has been mostly praised for collections that stay true to the brand's signature feminine aesthetics.
Miranda Kerr and Snapchat Founder Evan Spiegel are Engaged
After a year of dating, Australian supermodel Miranda Kerr and Snapchat founder/CEO Evan Spiegel have gotten engaged. The bride-to-be naturally took to Snapchat to share the news with a photo of her ring and a proposal Bitmoji illustration. She then posted the same image to Instagram for a more permanent announcement. The couple's engagement follows on from their purchase of a house in L.A. together earlier this year.
The proposal marks what will be the second time down the aisle for 33-year old Kerr. She was previously married to actor, Orlando Bloom, with whom she has a five-year-old son named Flynn. Flynn will now become step-son to 25-year old Spiegel, who, according to Kerr, Bloom thinks is great.
Zara Under Fire for Allegedly Copying LA Artist's Designs
Global fast-fashion brand, Zara, has come under fire this week for allegedly ripping off an independent L.A. artist's designs. The artist, Tuesday Bassen, claims that the Spanish label has plagiarised her designs over the past year, citing badge designs on several items of clothing.
"I've been pretty quiet about this, until now," Bassen wrote on Instagram. "Over the past year, @zara has been copying my artwork (thanks to all that have tipped me off – it's been a lot of you). I had my lawyer contact Zara and they literally said I have no base because I'm an indie artist and they're a major corporation and that not enough people even know about me for it to matter."
With support mounting for Bassen, a spokesperson for Zara's parent company, Inditex, has said that "the relevant items were immediately suspended from sale and an investigation opened."
Antonio Banderas Set to Play Gianni Versace in New Biopic
This week it was announced that actor, Antonio Banderas will play Gianni Versace in a new biopic about the late designer's life. Although details about the title and script are currently under wraps, the casting of Banderas was revealed along with the name of the director.
Billie August will be directing the film, which, according to reports, will be shot in the three key locations. The sites are said to be Milan, Reggio Calabria, the Italian town where Versace was born, and Miami, where Versace was shot dead in 1997.
Since news of the film surfaced, the Versace family and business have distanced themselves from the project, with the fashion house releasing a statement saying it, "has neither authorised nor had any involvement whatsoever in the forthcoming movie about Versace. The movie should only be seen as a work of fiction."
LVMH Reportedly Planning to Sell Off DKNY
According to reports, the luxury group Louis Vuitton Moët Hennessy (LVMH) is planning to sell off Donna Karan International and DKNY. Sources say that the company is already in negotiations to offload the brands together to "a single, specific American buyer".
The possible sell-off comes barely a year after Donna Karan, the designer, departed her namesake label. Since that time, designers Dao-Yi Chow and Maxwell Osborne of Public School fame, have led the brand. According to sources, however, the brand has seen "months of disappointing performance" under its new designers, leading to LVMH's decision to sell. LVMH has currently owned the Donna Karan business for 15 years, after taking control in 2001.
SUBSCRIBE TO OUR NEWSLETTER
Subscribe to our mailing list and get interesting stuff and updates to your email inbox.