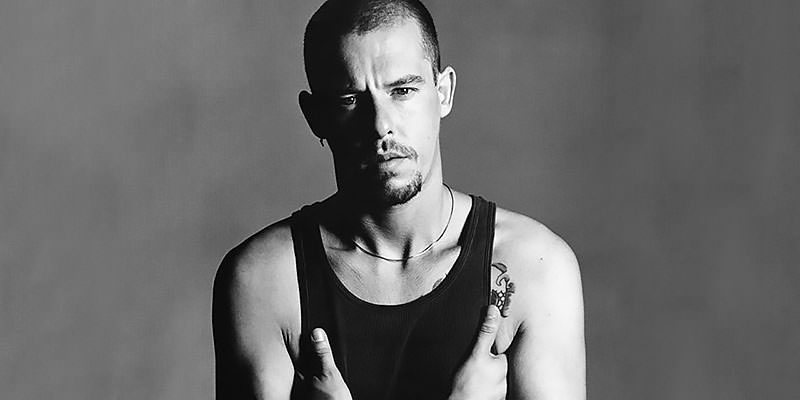 From an Alexander McQueen biopic in the works to H&M's new Conscious beauty line, these are the top international fashion news stories of the week.
Alexander McQueen Biopic to Be Created
A biopic of the incredible life of designer, (Lee) Alexander McQueen is currently in the works. The film is set to be directed by Andrew Haigh, who has worked on projects such as '45 Years' and 'Weekend'. Playwright, Chris Urch will be delivering the script whilst Damian Jones is said to be on board to produce.
Although production is not expected to begin until the end of 2016, it is likely that the film will cover McQueen's extraordinary rise in the fashion industry and tragic death at age 40. McQueen grew up in London and began his career as an apprentice on the legendary Savile Row. He then attended Central Saint Martin's before launching his own collection. McQueen also served as head designer at luxury fashion label, Givenchy from 1996 to 2001. Although his life was filled with incredible accomplishments, it was also filled with personal struggles which lead to his suicide in 2010.
Hermes Apple Watch Hits Online Stores
The Hermes Apple watch is officially, and finally, available for purchase online. As of yesterday morning, there is no need to visit an Apple store or Hermes boutique in a major city to buy your own Hermes Apple watch. You can now purchase your very own luxury smart watch from the comfort of your home via Hermes.com or Apple.com.
The entire collection is available for online purchase including all three styles of luxurious leather straps. Each style comes with its own bespoke Hermes watch face. The Single Tour style costs $1,700, the Double Tour costs $1,950, and the Cuff comes in at $2,350. Although these styles debuted in stores last October, now that they are more easily accessible they may start gaining a greater following in the fashion world.
A photo posted by Hermès official account (@hermes) on
Kendall + Kylie Label to Debut Just Days Before New York Fashion Week
Kendall and Kylie Jenner's latest fashion design venture, Kendall + Kylie, is set to debut just days before New York Fashion Week. Despite the secrecy and confusion over the facts, the brand's first collection will not debut as part of NYFW. The celebration will take place on February 8. in New York City, while NYFW begins February 11. With no runway or presentation, the event will simply be a private party for the brand's launch . Although the sisters have collaborated with fashion labels in the past, Kendall + Kylie is their first range created on their own.
The first collection launched for the brand will be Spring 2016 which will be released at the start of February. It will reflect the styles of both sisters and be available through stores such as Neiman Marcus, Saks Fifth Avenue, Nordstrom, Lord & Taylor, Shopbop.com and Revolveclothing.com.
H&M Launches Eco-Conscious Beauty Line
H&M has announced that it is adding a range of new eco-friendly beauty products to its cosmetics line. Working alongside H&M's Conscious fashion line, the Conscious beauty range will consist of skincare, haircare and beauty products. All of which were formulated with the environment in mind. The line will operate as a means to promote sustainability to H&M's huge market. Packaging of the new range has also been created from recycled or recyclable materials.
"We already offer conscious choices with our fashion collections so it is natural for us to have the same offering within our beauty collection," said H&M Beauty concept designer, Sara Wallander in a statement. "We are very proud to now be able to offer organic beauty to our customers."

Taylor Swift's Clothing Line Debuts at Hong Kong Fashion Week
Taylor Swift's clothing line made its debut this week at Hong Kong Fashion Week. Made in collaboration with Heritage 66, the line has now been officially released but is only available in China for the time being. The choice to first release in China is due to Taylor's huge fan-base in the country as well as a saturation of Taylor Swift knock-off products which the new line hopes to combat.
The launch consisted of a small runway-type show at the trade event. Taylor wasn't there herself but her songs played through speakers as the models strutted around the room. Crop tops, graphic tees, mini dresses and jumpers printed with Taylor's name and lyrics all made appearances in the range.

All happy cause I got a new dress and also because Shanghai crowds are insane.
SUBSCRIBE TO OUR NEWSLETTER
Subscribe to our mailing list and get interesting stuff and updates to your email inbox.