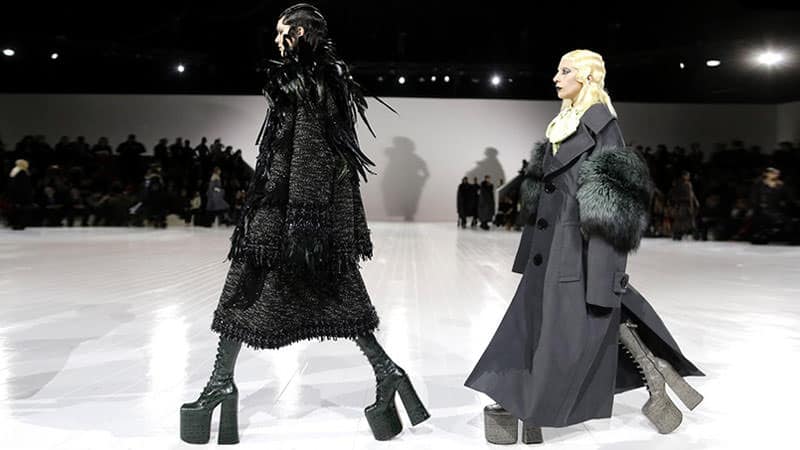 From Kylie Jenner's new campaign deal with Puma to a possible menswear line for Stella McCartney, these are the top international fashion news stories of the week.
Puma Confirms Kylie Jenner to Feature in New Campaign
Puma has finally put rumours to bed and confirmed that Kylie Jenner will be featured in its new campaign. The campaign will launch this April and it will see Kylie front the brand's Spring/Summer 2016 women's training promotions.
"I am pleased and excited to be able to confirm that PUMA is indeed working with Kylie Jenner," said Puma's global director of brand and marketing, Adam Petrick. "Kylie represents a fresh and exciting new era for fashion and we couldn't think of a more fitting and influential female to headline this campaign for PUMA."
The whole deal has been surrounded by controversy however, thanks to Kanye West. Kylie's brother-in-law, Kanye is heavily involved with Adidas, a competitor of Puma, and was reportedly not too happy about the deal. Before Puma confirmed, Kanye even took to twitter to deny that there would ever be a deal between Kylie and Puma.
Victoria's Secret CEO Sharen Jester Turney Departs Abruptly
Victoria's Secret Chief Executive Officer, Sharen Jester Turney, has announced her departure from the lingerie label this week. After a decade at the helm, Turney's stepping down comes as a shock to the industry. Reportedly leaving for personal reasons, Turney will hand over the company reigns to Les Wexner. Wexner is the current CEO of L Brands Inc., the parent company of Victoria's Secret. Turney will remain as an advisor to the brand at this point in time.
Turney marks the second high-profile, female, fashion executive to stand down in recent weeks. Maureen Chiquet, former CEO of Chanel also recently vacated her prestigious position.
Stella McCartney Reportedly Launching Menswear for Spring/Summer 2017
After firmly establishing herself in the womenswear market, Stella McCartney now reportedly wants to take on the realm of menswear. The London based designer is said to be expanding her label into menswear with a launch date set for a mere four months away. Reports claim that Stella will debut her first menswear line at the Spring/Summer 2017 shows in June.
An expansion into menswear wouldn't be the first new category to be introduced at Stella McCartney. In 2010 Stella added a childrenswear line to her eponymous label. Adding menswear to the mix may come as a more natural evolution for Stella who's career roots lie in tailoring at Edward Sexton on Savile Row.
Lady Gaga Walks for Marc Jacobs at New York Fashion Week
Lady Gaga has wowed audiences as she walked the runway for Marc Jacobs at New York Fashion Week. The appearance came as a last minute surprise and was kept very hush hush in the lead up to the event. Showcasing his Fall 2016 colection, Marc Jacobs created a dark and twisted, Gothic world which perfectly suited Lady Gaga's unique style. Listed simply as Stefani (Lady Gaga's true name) on the lineup, Gaga dominated the runway. She appeared calm and confident despite wearing outrageously high, platform heels.
The runway appearance comes straight off the back of Lady Gaga's David Bowie Tribute at the Grammys, for which she also wore Marc Jacobs designs.
Florence Welch is the New Face of Gucci Timepieces and Jewellery
Gucci has revealed that Florence Welch is the new face of its Timepieces and Jewellery range. The Florence + the Machine singer signed the deal with the luxury brand this week. Although Gucci and Florence are the main parties in this deal, it was actually it-girl, Alexa Chung who was privileged with announcing the news.
Along with being the new ambassador for Gucci watches and jewellery, Florence can also add muse to her growing list of titles. Gucci creative director, Alessandro Michele has named the singer as an inspiration of his in light of the deal.
SUBSCRIBE TO OUR NEWSLETTER
Subscribe to our mailing list and get interesting stuff and updates to your email inbox.