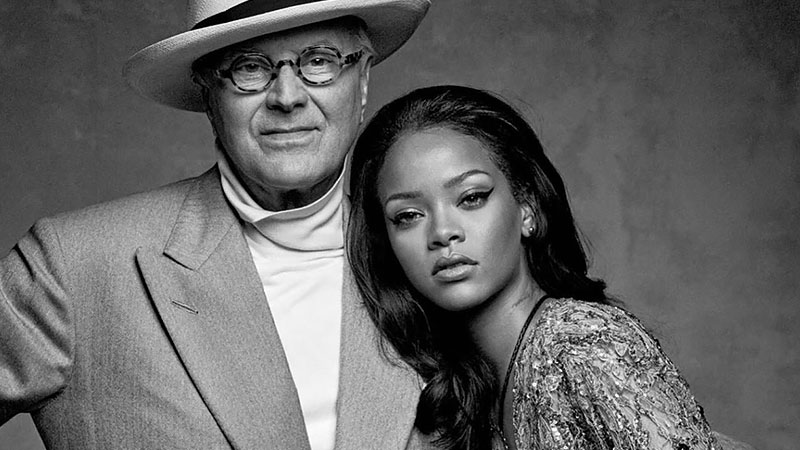 From Prada's new film by David O. Russel to Bella Hadid's first activewear campaign, these are the top international fashion news stories of the week.
Bella Hadid Lands New Nike Campaign
It's a month of firsts for "it" girl and model Bella Hadid. As well as being cast in her first Victoria's Secret runway show, Bella has now landed her first-ever activewear campaign. The 20-year-old is teaming up with sportswear superbrand Nike to star in the label's New York Made (#NYMade) campaign.
Bella revealed the news on her Instagram account this week with a post announcing that she had joined the Nike family and showing her posing with her own billboard. While details about the campaign are still scarce, Bella says that there's more to come very soon.
Bella isn't the first "it" girl to team up with an activewear giant of late. Her older sister, Gigi recently appeared in a campaign for Reebok while Kylie Jenner and Cara Delevingne have both worked with Puma.
Prada Debuts New Film by David O. Russell
Fashion and art are intrinsically linked, so it's no great surprise that these days the art of film-making plays a large role in the world of fashion campaigns. What is surprising is the incredible calibre to which these short fashion films are made. While Burberry recently debuted the "The Tale of Thomas Burberry" to great acclaim, this week was Prada's turn.
"Past Forward" is a Prada short film directed by Academy Award nominee David O. Russell, whose other accomplishments include "American Hustle" and "The Fighter". The 15-minute silent film follows the one narrative, shown three different times, starring Allison Williams, Freida Pinto, and Kuoth Wiel respectively. A thought-provoking tale, the film has a distinctive cinematic feel and makes for an interesting watch.
Rihanna Teams Up with Manolo Blahnik Once Again
Rihanna has teamed up with Manolo Blahnik once again to release a new capsule collection. Titled "Savage" the new collection is a range of winter boots featuring three distinct styles.
"The Fallon" is a lace-up, short bootie that is an updated version of the classic working man's boot. "The Alexis" is a fur-adorned, stiletto boot and "The Dominique" is a thigh-high, brocade patterned boot.
The "Savage" collection was released on November 16 and can be purchased online and in select stores. Prices range from US$1345 for "The Fallon" to $2985 for "The Dominique".
Hugo Boss Pulls Out of New York Fashion Week
Amidst ongoing restructuring efforts, Hugo Boss has announced that it will not show it's womenswear line, Boss, at New York Fashion Week in February. Instead, the line will skip the week as the brand refocuses its attention more toward menswear.
The Boss line is designed by Jason Wu who was recently the subject of rumours speculating that the brand might dump him during its restructuring. The brand has since come out to reject such claims.
"Our womenswear is, and will remain, a key component of our medium-term growth strategy, and the creative input offered by Jason Wu remains extremely important to us," said Hugo Boss chief brand officer, Ingo Wilts. "We value his work very highly. However, it is essential that we achieve a better balance between our menswear, which has traditionally been so pivotal for us, and our womenswear."
DVF CEO Resigns
After approximately 19 months at the helm, DVF's first-ever chief executive officer has departed the label. Paolo Riva, who was appointed in April of last year, has reportedly chosen to resign from his position, effective immediately, in order to pursue other opportunities.
"I would like to thank Paolo for his contribution to DVF," said DVF founder and chairman, Diane von Furstenberg. "Our business strategy and Jonathan Saunders's vision for the brand remain in place. I am very excited about our future."
Riva joined DVF after departing Tory Burch, where he held the position of vice president of apparel and visual merchandising. Where he will head following his departure from DVF is still unknown.
Ashley Graham Immortalised in Body-Positive Barbie Doll
Ashley Graham has been immortalised in her own body-positive Barbie doll. The plus-size model showcased the doll made in her image while attending this year's Glamour Women of the Year summit in Los Angeles. Graham was also honoured at the summit for her work as a body activist.
When approached by Mattel about the creation of an Ashley Graham Barbie, the model had one strict condition. She dictated that the thighs of her Barbie must be touching in order to show girls the true representation of her body.
"It was important that the Barbie resembled me as much as possible," said Graham. "The thighs touching was one way to show young girls that it's okay for your thighs to touch, despite society saying that a 'thigh gap' is more beautiful."
SUBSCRIBE TO OUR NEWSLETTER
Subscribe to our mailing list and get interesting stuff and updates to your email inbox.