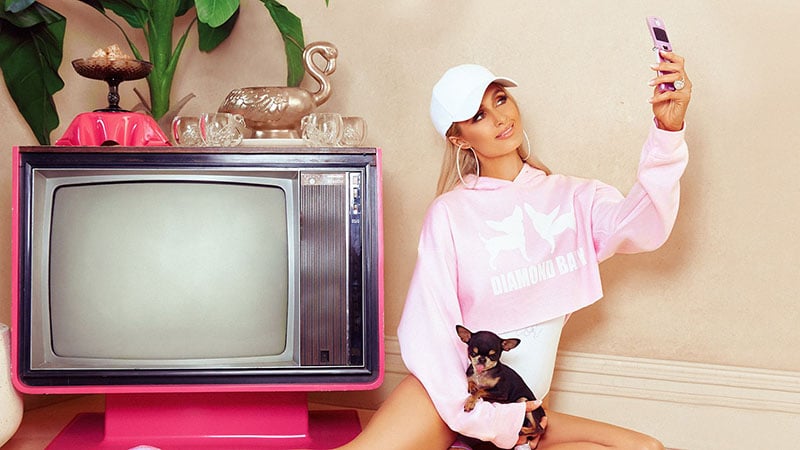 This week in fashion, Target shuts down multiple Australian stores, Paris Hilton announces a clothing line, Bella Hadid and Kendall Jenner appeared in a new campaign for DSquared2 and you can now buy Meghan Markle's reception dress. Find these stories and more as we reveal this week's top international fashion news.

Target Closes Multiple Stores Across Australia
Retail giant Target has announced it will shut multiple stores across Australia in what is possibly the most shocking development in the long line of chain store closures. Target will close 20% of its 305 Aussie stores over the next five years, following huge financial loses. However, not all is lost as the brand plans to dramatically restructure. In a bid to compete with the likes of H&M, Zara, and Uniqlo, the department store aims to eventually build to a mid-tier boutique retailer. Think more Target Country or Tarjay, rather than just plain old Target.
Speaking to investors, CEO Guy Russo said: "We're not going to go after size anymore, and we'll just be a nice new boutique retailer that plays in mid-tier, and I'd like to make sure it's a profitable mid-tier business." According to Russo, some sites will also be converted into Kmart stores and staff of some of the closed locations will be moved to other business' owned by Wesfarmers' such as Officeworks. The restructure follows the discount store's $195 million profit loss in 2016.
Paris Hilton is Dropping a Clothing Line
The fashion world's obsession with the early 2000s doesn't seem to go out of style anytime soon with the Queen of the naughties herself dropping a clothing line. The original socialite (move Kim K) Paris Hilton, has co-designed a line of summer clothing with the digital retailer, BOOHOO.COM.
The massive 70-piece collection which is heavily inspired by the 00's, Beverly Hills and Mrs Hilton herself is full of animal print, silky fabrics, and rhinestones. You can even expect pieces donning some of the hotel heiresses most famous quotes such as "that's hot," which is sprawled across a hot pink swimsuit. Think gold lycra playsuits, plunging necklines, thigh-high splits and all of the sequins. The line launches globally on the 20th of June.
Stella McCartney Will Release a Limited Edition Run of Meghan Markle's Reception Dress
If you're a bride-to-be or even just have a super fancy occasion coming up, Stella McCartney has just made your dreams come true. The fashion designer has announced that she will be releasing a limited edition run of Meghan Markle's stunning reception dress. But if you want to emulate the Duchess of Sussex' wedding style, you'll have to get in quick. The British designer will only be offering 46 replicas.
Part of Stella McCartney's Made with Love collection, the gown will come in both white and black, (23 of each) and will be sold at the brand's shop on Bond Street in London via appointment. To be eligible to purchase the princess gown, you will need to email the store directly. They will then choose who is allowed to view, and then purchase the $6,200 dress.
DSquared2 Tap Bella Hadid and Kendall Jenner for New Campaign
Following the label's rodeo-inspired runway in February, DSquared2 have stuck to their guns channelling strong Western vibes in their new campaign. It even stars model besties Kendall Jenner and Bella Hadid who both walked in the February show. Rocking Western shirts and big-haired Sam McKnight wigs, the Victoria's Secret Angels would make even Dolly Parton Proud. The brand dropped a teaser video for their fall 2018 campaign via Instagram.
It features the women watching old cowboy movies on a retro TV in a seedy motel room. Shot by renowned film duo Mert and Marcus it shows Keny and Bella perched atop the old-school motel room beds, chatting on landline telephones and playing cards with bolo-tie-wearing male models. Kendall rocks a pair of dark button-down, skinny jeans, with a bright red jacket. Bella wears a cream-coloured floral top, khaki pants, and a blonde wig. It is hard to work out the exact storyline of the film, but given its eerie ending, we'd say its a western style thriller in the making. The full campaign video is set to be released soon, watch this space.
SUBSCRIBE TO OUR NEWSLETTER
Subscribe to our mailing list and get interesting stuff and updates to your email inbox.